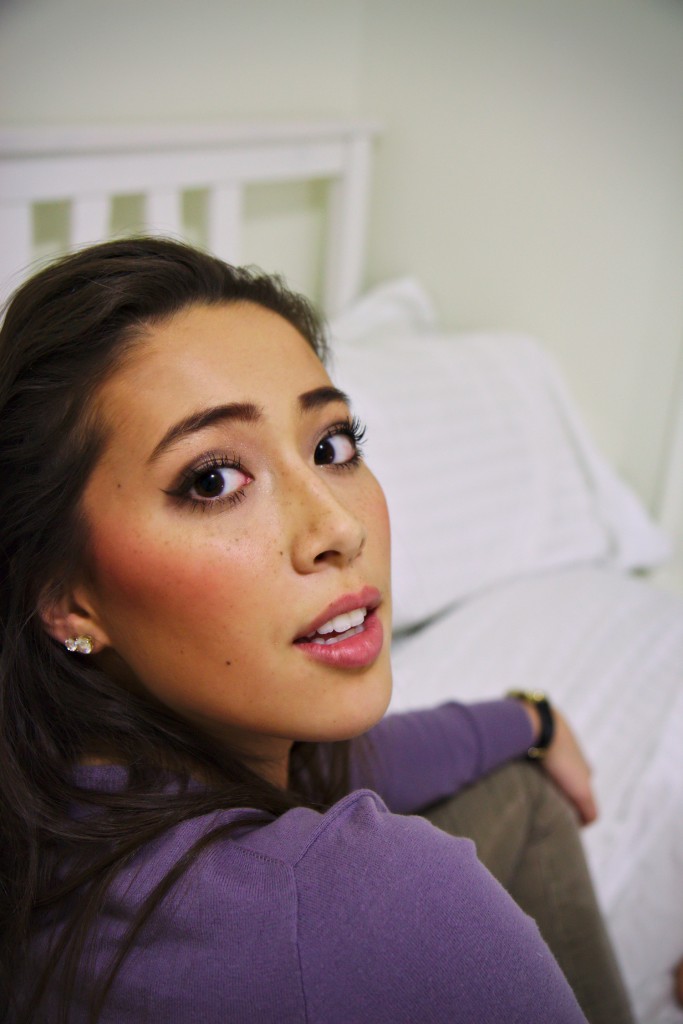 Welcome to La Pêche Fraîche!
As you probably already know, I'm Rachel, and I'm the author, photographer, and graphic designer of this here butter- and complaint-sodden food blog, started in May 2012.
I'm a high school college student at Ithaca High the University of Chicago.
I'm set to major in something chemistry related, most likely biochemistry (keywords: "set to").
But La Pêche Fraîche is devoted to food—most importantly, all things sweet.
You'll find an array of recipes here, ranging from towering layer cakes to intricate pastries and molecular gastronomy.
You'll find pictures of food, cats, my dog, and flowers, ranging from point-and-shoot with low lighting and terrible coloring in the good ol' days to my more modern attempts at full food styling.
You'll find me whining about my life, and sharing tidbits of writing, ranging from flowery poetry to philosophical prose.
Since you're feeling nosy (how else would you have gotten to this page?!):
Why La Pêche Fraîche?
La Pêche Fraîche means "The Fresh Peach" in French, the language which I've been studying for six years.  If I were forced to choose a favorite fruit (though I would have to be hard-pressed), it would inevitably be the peach.
Soft and slightly fuzzy, with luxuriously juicy and sweet flesh, peaches epitomize summer and sweet memories for me.  I love their aroma, their soft exterior, their mouth-feel, and, most of all, their taste.
There's nothing quite like a perfectly ripe peach.
Pêche is also one of my favorite French words (nerd alert), rivaled only by pistache.
La Pistache Fraîche wouldn't exactly have the same ring to it, however.
Why sweets?
I am both a scientist and an artist at heart, and desserts allow me to satisfy both sides of myself.  I love the precision and the detail of each cake or pastry; I adore complicated recipes and fussy techniques.
I thrive on challenging myself to go further, to perfect something until I can do no more.
My brain (and my Pinterest and instagram…) is constantly filled with dreams of dessert.
It all started in 2001, when my parents bought me an Easybake oven–big mistake.
I've been in a torrid love affair with sweets ever since.
Stay a while and share in my confessions of confection.
(I'll try not to bore you.)