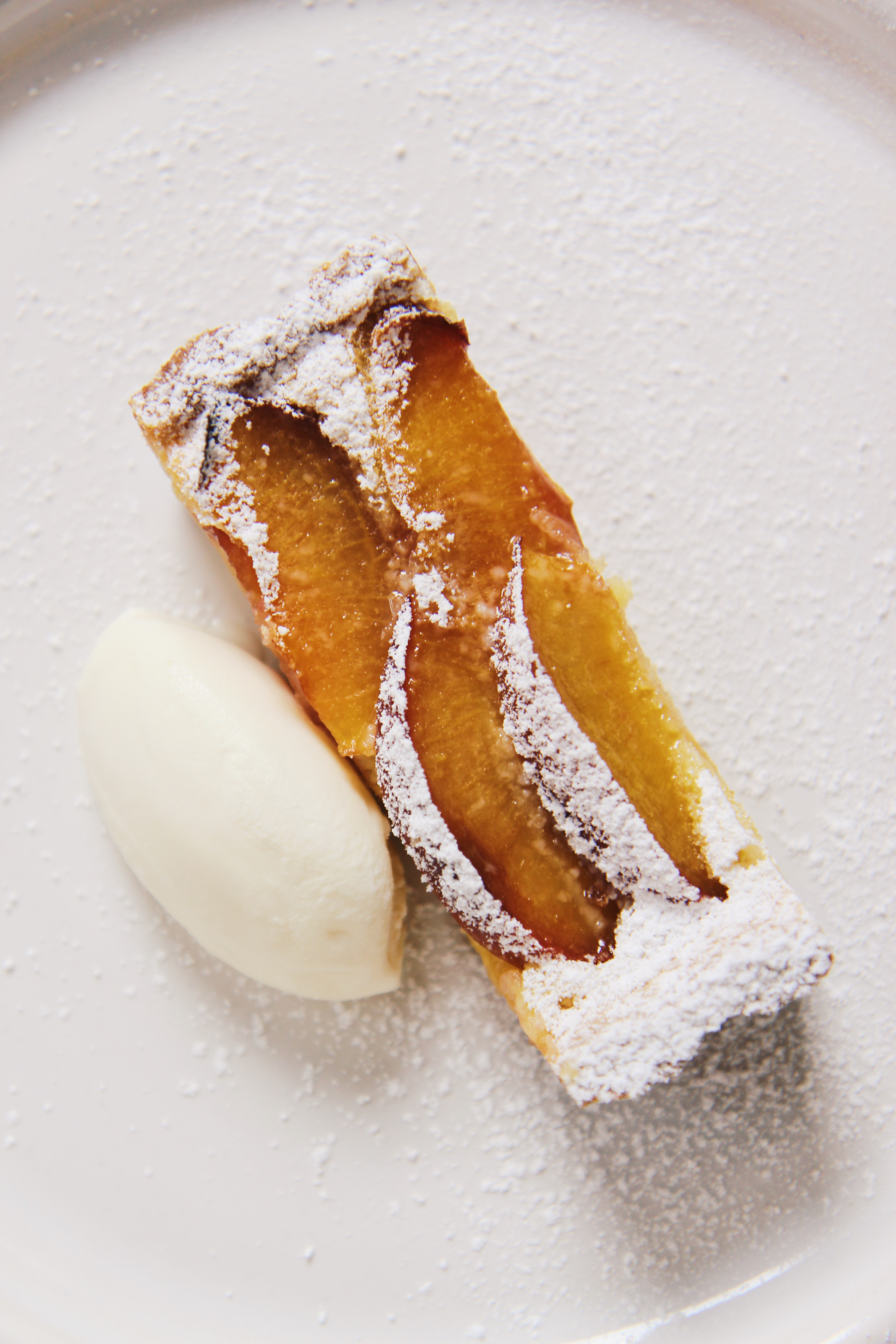 "You must also study and learn the lessons of history because humanity has been involved in this soul-wrenching, existential struggle for a very long time.
People on every continent have stood in your shoes, through decades and centuries before you. The truth does not change, and that is why the answers worked out long ago can help you find solutions to the challenges of our time.
Continue to build union between movements stretching across the globe because we must put away our willingness to profit from the exploitation of others."
—John Lewis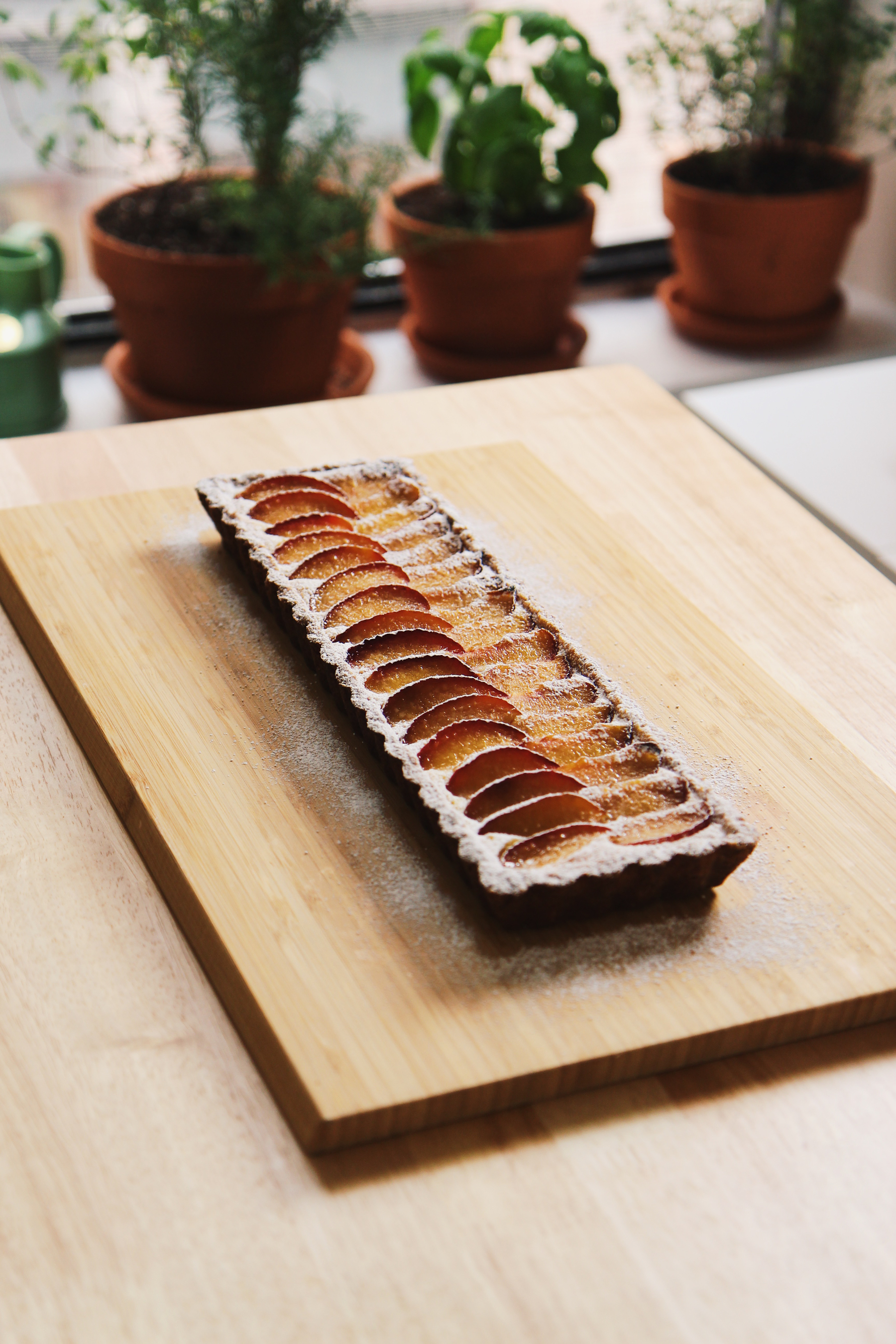 I think all of Summer 2020 is the dog days.
Time has never moved more strangely than in our current suspended reality: great gulping gasps interspersed with slow, indistinguishable exhalations. I find myself surprised that it's nearly August, since the days still sometimes feel identical to March, save for my daily outfit having changed from pants to overalls.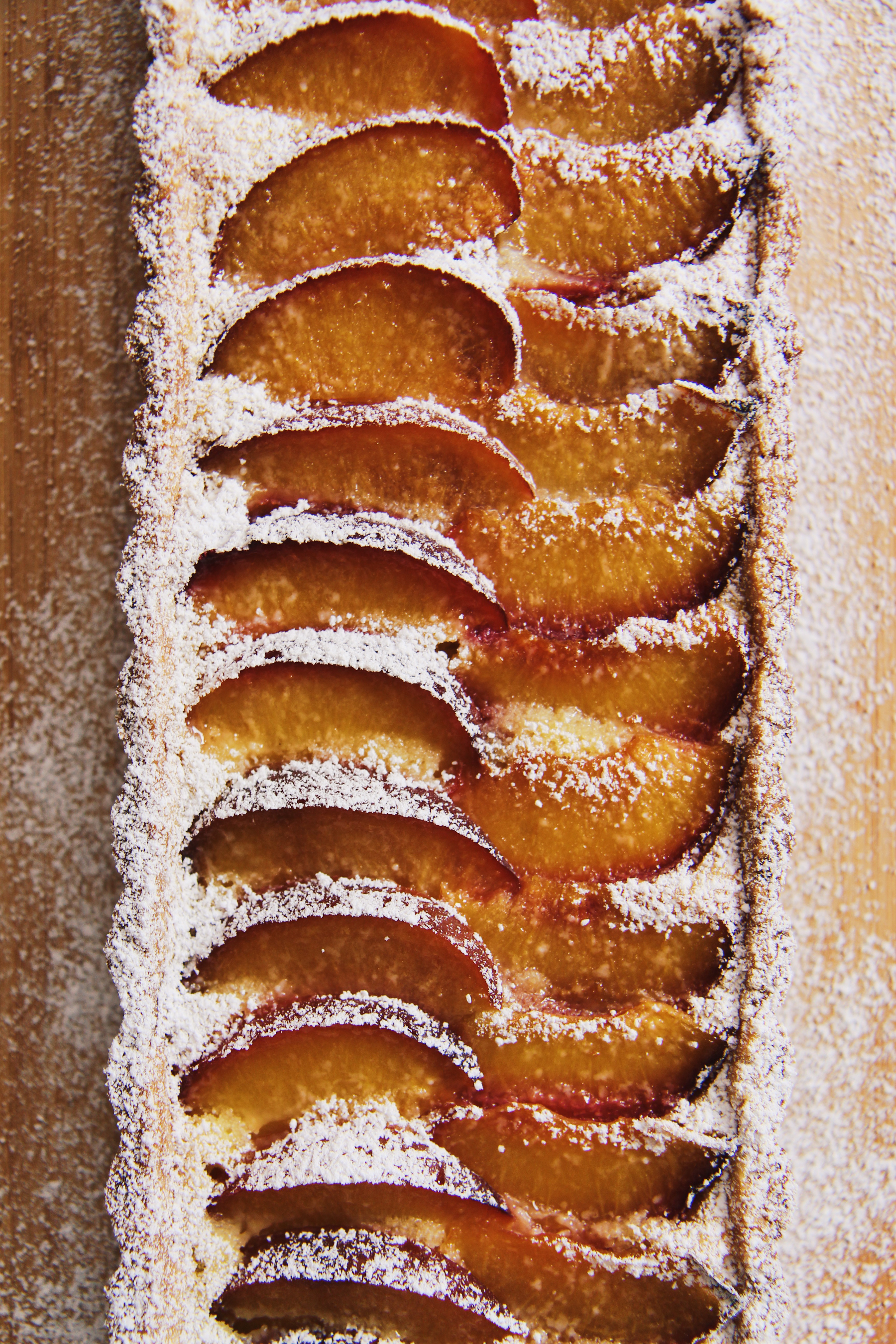 As we close July, I urge you to read this beautiful, important piece written by the late John Lewis.
If you can't access it, shoot me a message or leave a comment and I'll help you read it.
"So I say to you, walk with the wind, brothers and sisters, and let the spirit of peace and the power of everlasting love be your guide."
And don't forget, Breonna Taylor has yet to have justice delivered to her and her family.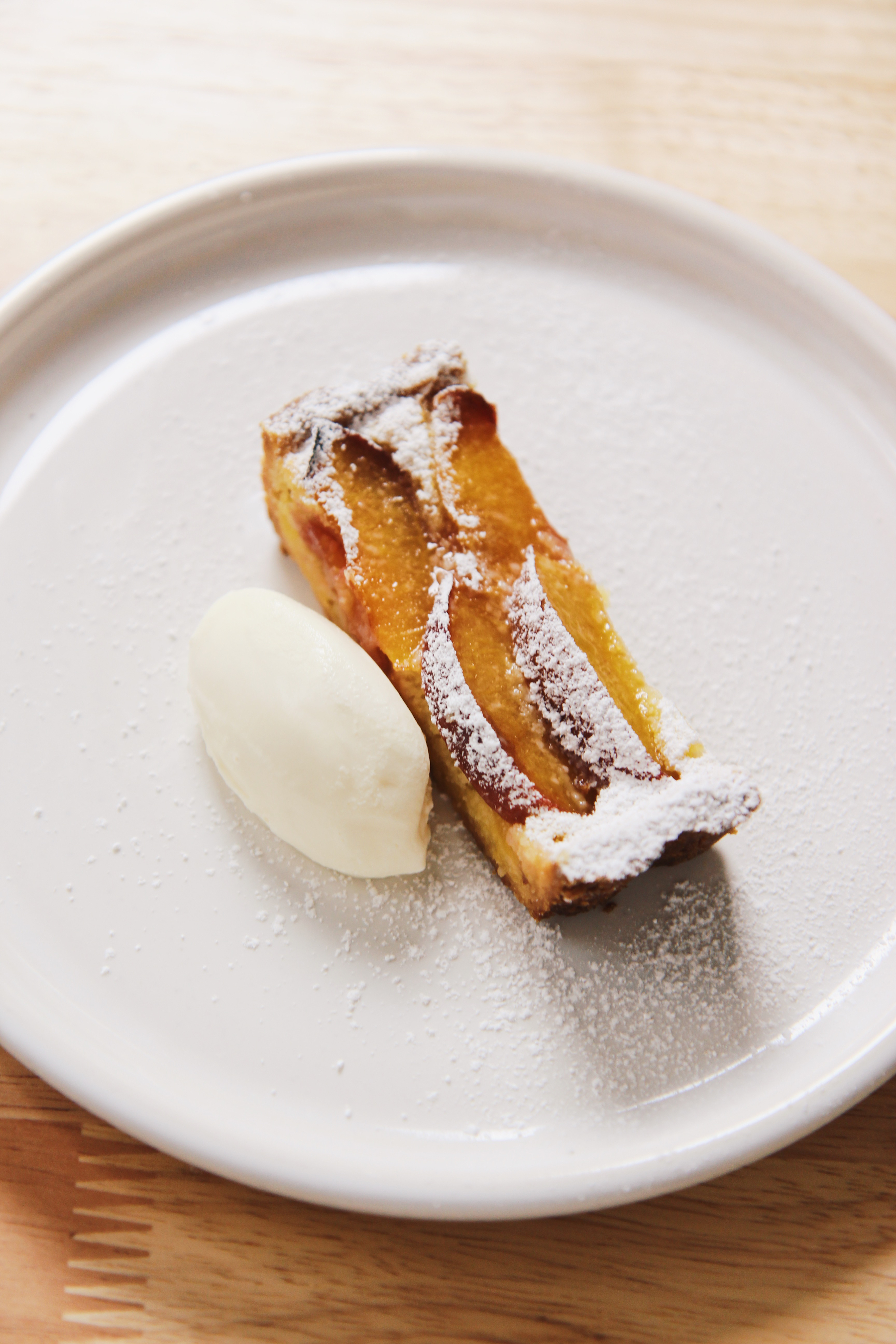 This is a simple summer tart, quick to make and bake, with only one appliance (the food processor) dirtied.
A buttery shortcrust pastry holds fragrant almond frangipane, soft inside and with a lightly crunchy, sugared exterior studded with plumcots (a lovely union of plums and apricots).
A timeless classic, this is an excellent way to celebrate summer fruit, and turns out quite the impressive dessert—though it is easy and pantry-friendly enough for our current times.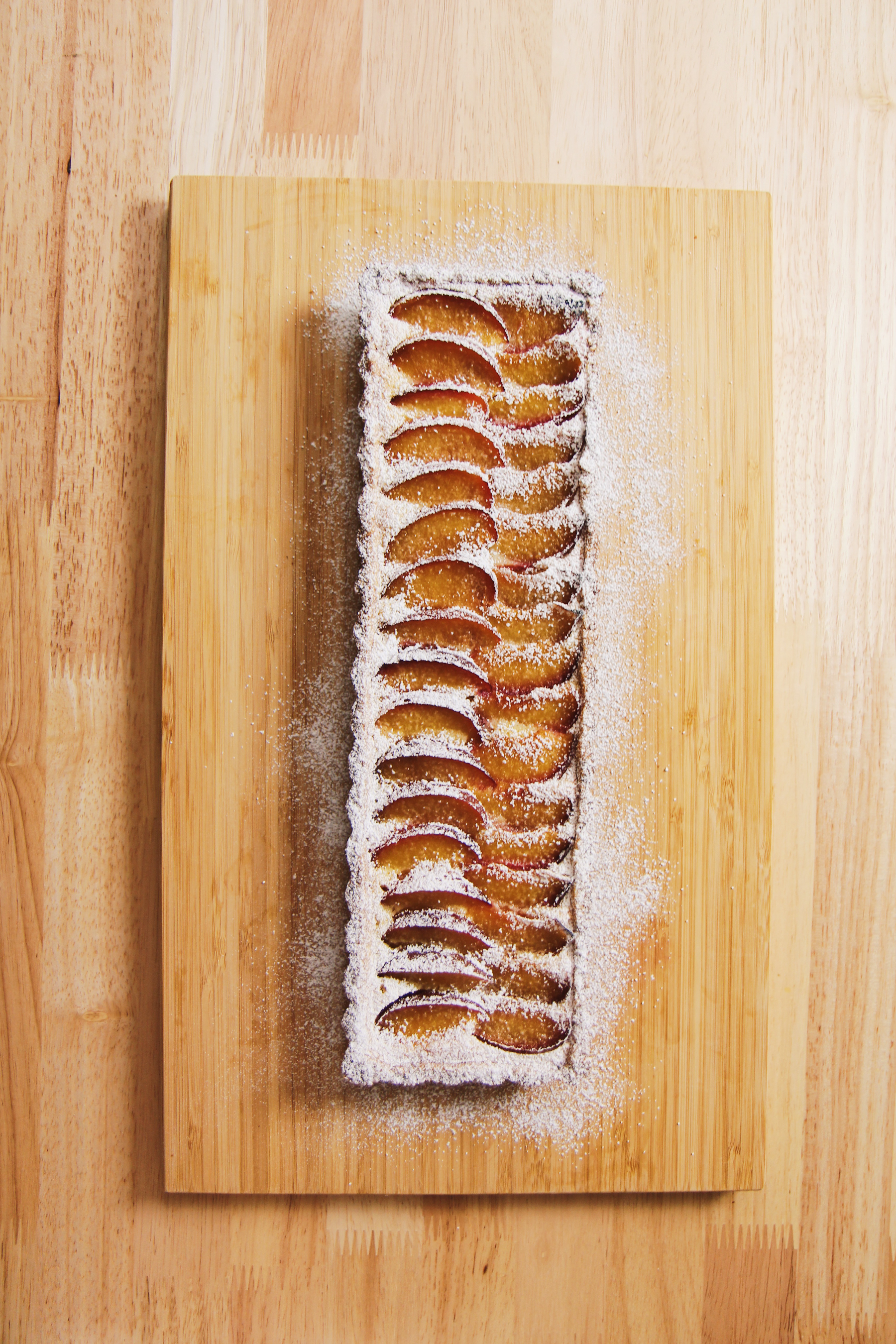 I should note that this tart is adaptable in an infinite number of ways.
Frangipane doesn't really go badly with anything, so long as you don't hate almond.
Stone fruits in particular go brilliantly with almond flavors, but apples, berries, and pears do, too.
Feel free to use whatever you have available.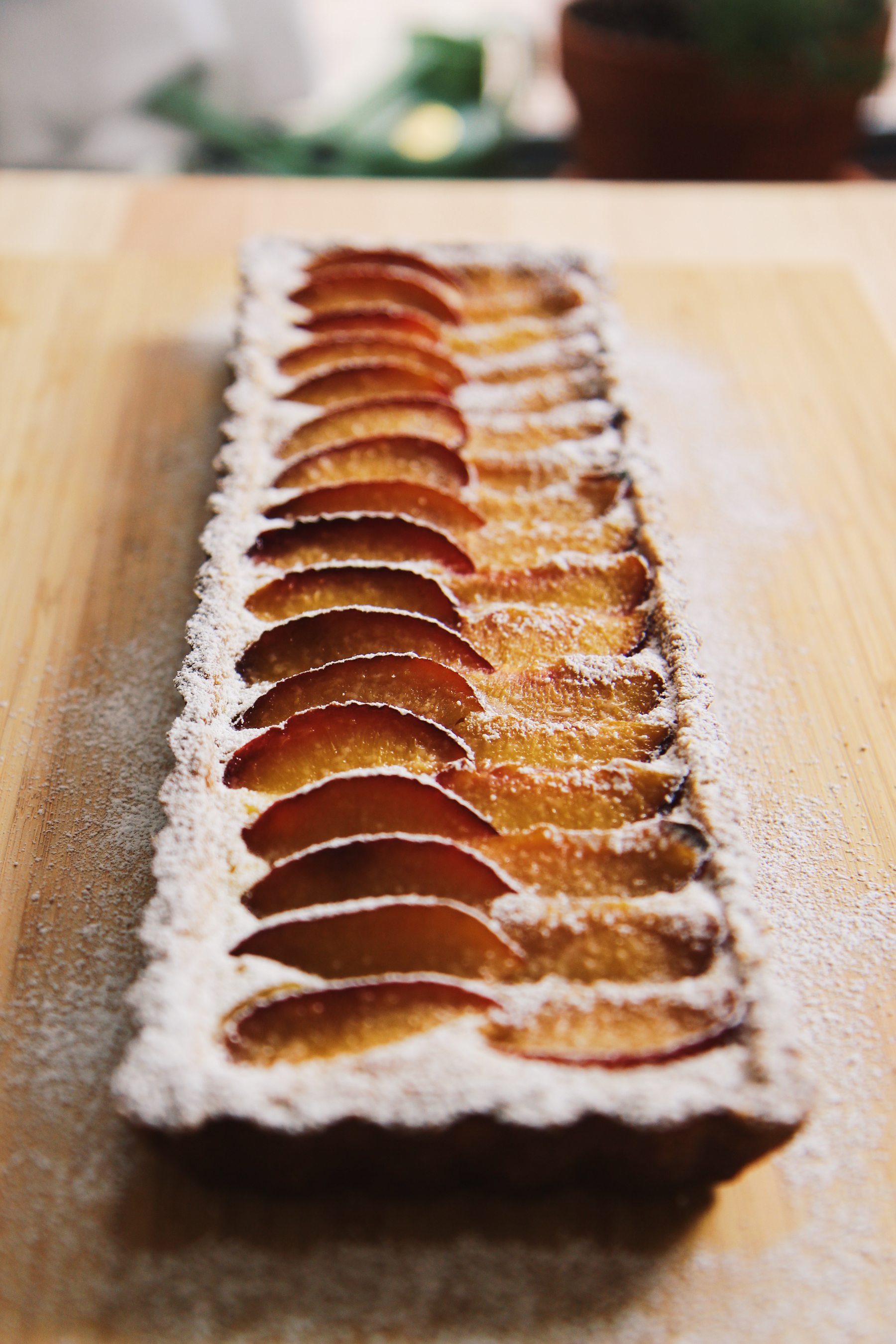 Plumcot and Frangipane Tart
makes 1 small tart or 6-8 mini tartlets
lightly adapted from Mary Berry
ingredients:
for the crust:
110 grams (1 stick, 4 ounces) butter, cubed
225 grams (scant 2 cups, 8 ounces) all-purpose flour
25 grams (4 tablespoons AFTER sifting) powdered sugar
1/2 teaspoon kosher salt
1 egg
for the frangipane:
110 grams (1 stick, 4 ounces) butter, at room temperature
110 grams (1/2 cup plus 1 tablespoon) sugar
1/2 teaspoon kosher salt
2 eggs
110 grams (1 cup plus 1 tablespoon) almond flour
30 grams (1/4 cup) all purpose flour
1/2 teaspoon almond extract
1/2 teaspoon vanilla extract
4 small plums or plumcots (or any other small stone fruit)
directions:
Make the crust: pulse flour, sugar, and salt in a food processor until combined.
Drop in the cubed, cold butter and pulse until it resembles ground almonds.
Add in the egg and pulse until the dough forms a ball.
Pat into a rectangle and wrap in plastic wrap; refrigerate for at least 30 minutes.
Roll out the dough and carefully place into a tart pan.
Any cracks in the dough can be pressed together or patched with any excess dough.
Refrigerate for an additional 30 minutes.
Meanwhile, make the frangipane: in the unwashed food processor bowl, place butter, sugar, and salt, and pulse until the mixture is homogeneous and smooth.
Add in the eggs one at a time, pulsing to incorporate.
Add in the almonds, flour, and extracts and pulse until fully incorporated.
Scrape the sides of the bowl and pulse one more time.
Refrigerate until needed.
Slice up your stone fruit of choice into thin, even slices.
Preheat oven to 375 degrees F.
Smooth frangipane into the chilled pastry case, then carefully arrange your fruit slices on top.
Place tin on a baking sheet to catch drips and bake for 35-45 minutes until the almond filling and pastry are an attractive golden brown.
Serve warm with ice cream or whipped cream.