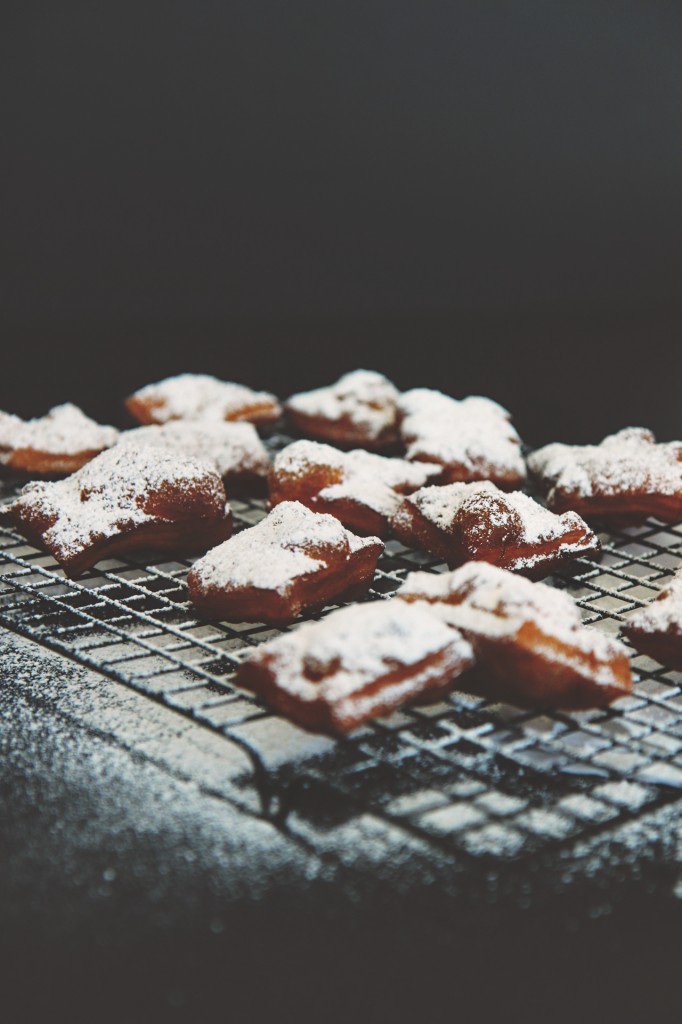 Happy national doughnut (donut?) day!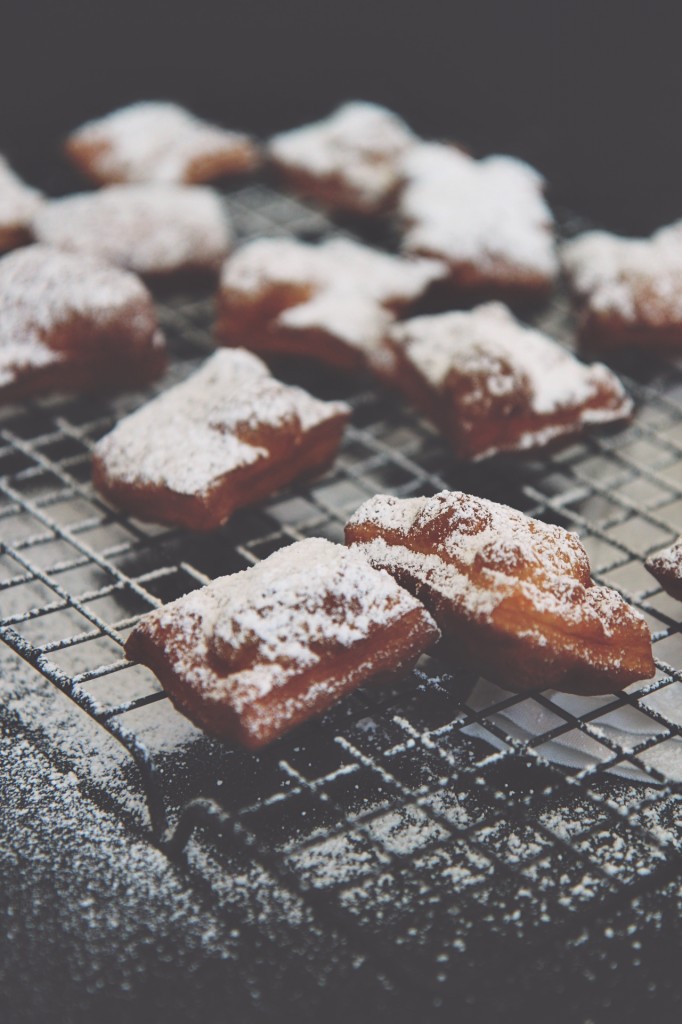 Here.  Go make these ridiculous beignets from Mandy of Lady and Pups.
I'm coughing my lungs up (don't ask me how I've managed to get so freaking sick right before exams…), and don't feel like rewriting her thorough instructions.
Next time, I'm cutting mine into rounds and filling them with custard and jam.
This batch didn't puff up nearly as much as I wanted, which only motivates me to retest and perfect.
In fact, I might do that tomorrow.  Just another reason to save your frying oil!!
Because doughnuts.
Also, if you have to ask whether that obnoxious amount of powdered sugar is really necessary, then I'm afraid you don't deserve a beignet.  Visit Café Du Monde and you'll see what I mean.
Back soon with pie. Xx