알 수 없는
miso caramel
matcha black sesame shortbread
lychee sorbet
black sesame brittle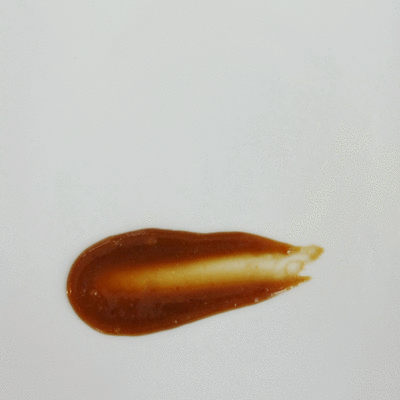 This past week, I've been hemming and hawing over my WISE project.
We were assigned old journals to read and review, and I received a

very strange

 journal which is not really relatable to my project.
I felt confused as I flipped through the pages; its author and I not only have very different projects, but very different writing styles and ideas of what a WISE journal should consist of.
The first thoughts through my head: Am I doing it wrong?!
Why isn't mine like that?!
I went and talked to my mentor, Mr. B.
He shut those ideas right down; relax, you're doing fine, everyone's different and all projects are different, I've seen lots of others, etc.  Relax.
So here's the thing, then: I know my journal is doing fine, and my weekly blog posts are alright, too.
I just can't get this nagging voice out of my head when I sit down to write:
People will be reading this and judging you, you know.
Are you sure you want to say that?
No, no, no!  Start again.  Start over.  Rewrite that sentence; rewrite that post.
I'm sorry that this post is so long overdue.  
By now the dessert has run into the recesses of my mind; it has hidden in the depths.
I don't know if my WISE project is right or good or whatever.
I can't know; it is such a part of me that my own critical judgment falls by the wayside.
It is a part unto my whole, and it is thus that I am blinded.
"Freeing oneself from words is liberation."
I put the other journal away.  I'll read it sometime next week, perhaps next weekend.
알 수 없는:
for the miso caramel:
adapted from food52
ingredients:
25 g sugar
10 g water
20 g heavy cream, room temperature or slightly warmer
1 teaspoon shiro miso
directions:
Put the sugar and water in a heavy bottomed saucepan and bring to a boil.  
Allow to cook until the caramel is deep amber; remove from heat and immediately stir in heavy cream, whisking all the while.
Mixture will splatter and bubble and steam; beware.
Once all the cream is incorporated, stir in the miso.
If you want a slightly thinner sauce, you can stir in up to 2 tablespoons more heavy cream.

for the matcha shortbread:
ingredients:
2 tablespoons butter
2 tablespoons plus 1 1/2 teaspoons sugar
1 1/2 teaspoons matcha powder
pinch sea salt
5 drops vanilla extract
5 tablespoons flour
1 tablespoon milk
black sesame seeds for mixing in, if desired
directions:
Preheat oven to 350 degrees F.
Cream the butter and sugar together until very fluffy and pale.  
Add the matcha, vanilla, and sea salt and mix to combine.  
Add in the flour and milk and mix just until homogeneous.
Stir in up to 2 teaspoons of sesame seeds.
Roll out to 1/8- 1/4 of an inch thickness.  
Cut small rounds using the back of a pastry tip.
Bake for 5-6 minutes, until fragrant and firm to the touch.
(Larger cookies will take longer; perhaps 7 or so minutes per batch.)

for the lychee sorbet:
ingredients:
1 can lychees in light syrup
directions:
Drain half the syrup, discard.
Purée the fruits and the rest of the syrup, then press through a sieve.
Freeze the resulting juice in an ice cream maker.

for the black sesame brittle:
2 tablespoons sugar
1 tablespoon black sesame seeds
directions:
Place the sugar in a small, heavy bottomed pan.  
Line a sheet pan with a silpat (cannot use parchment).
Caramelize the sugar until it is amber colored; working quickly, stir in the sesame seeds and spread as thinly and evenly as possible on the silpat.
Take caution, as the caramel is extremely hot.
Allow to cool completely, then break up into organic shapes.

to assemble:
Schmear the miso caramel.  
Add a few matcha shortbread cookies, then a few scoops of sorbet.  
Finish with the brittle.  
Serve immediately.