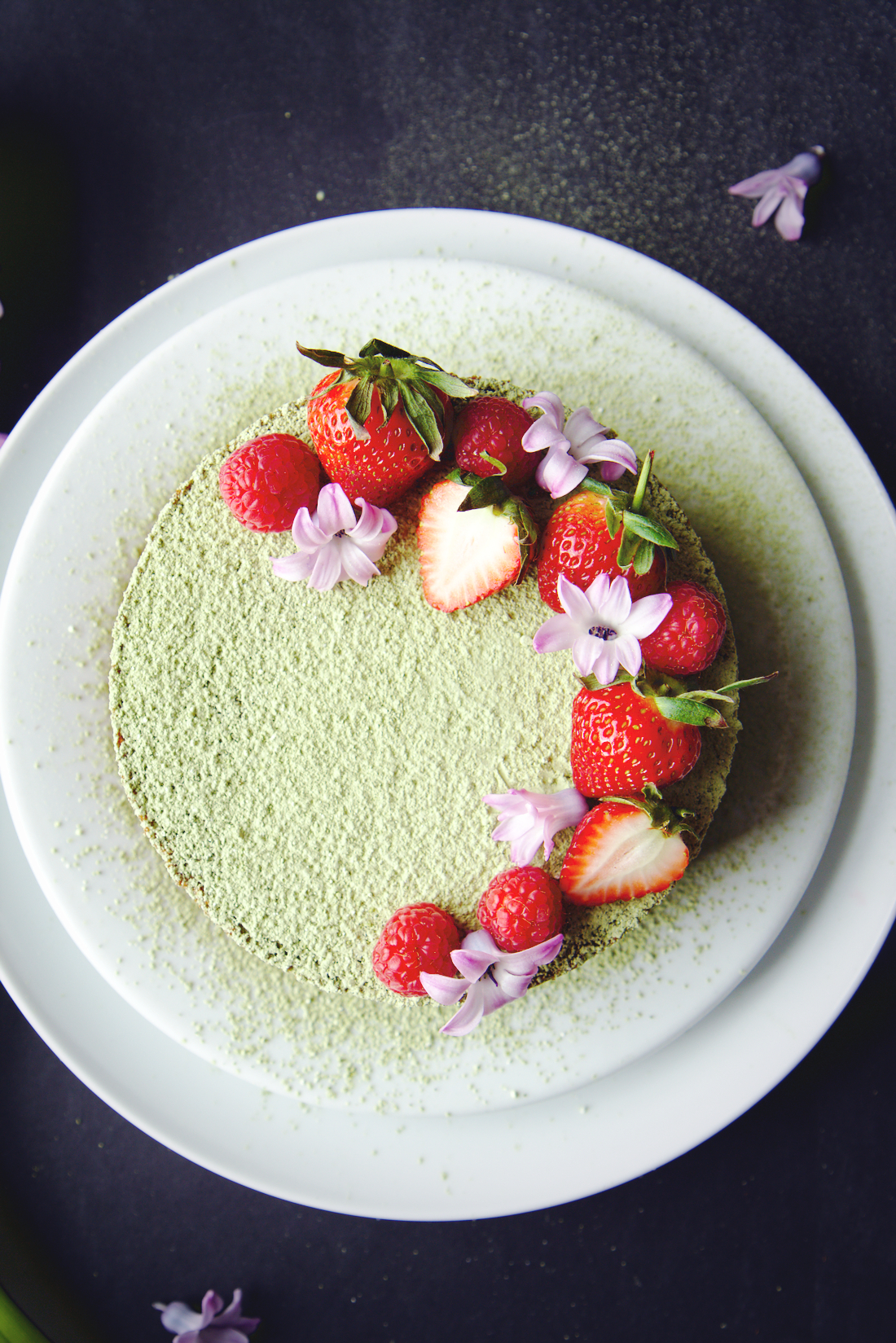 "And above all, watch with glittering eyes the whole world around you because the greatest secrets are always hidden in the
most unlikely places. Those who don't believe in magic will never find it."
—Roald Dahl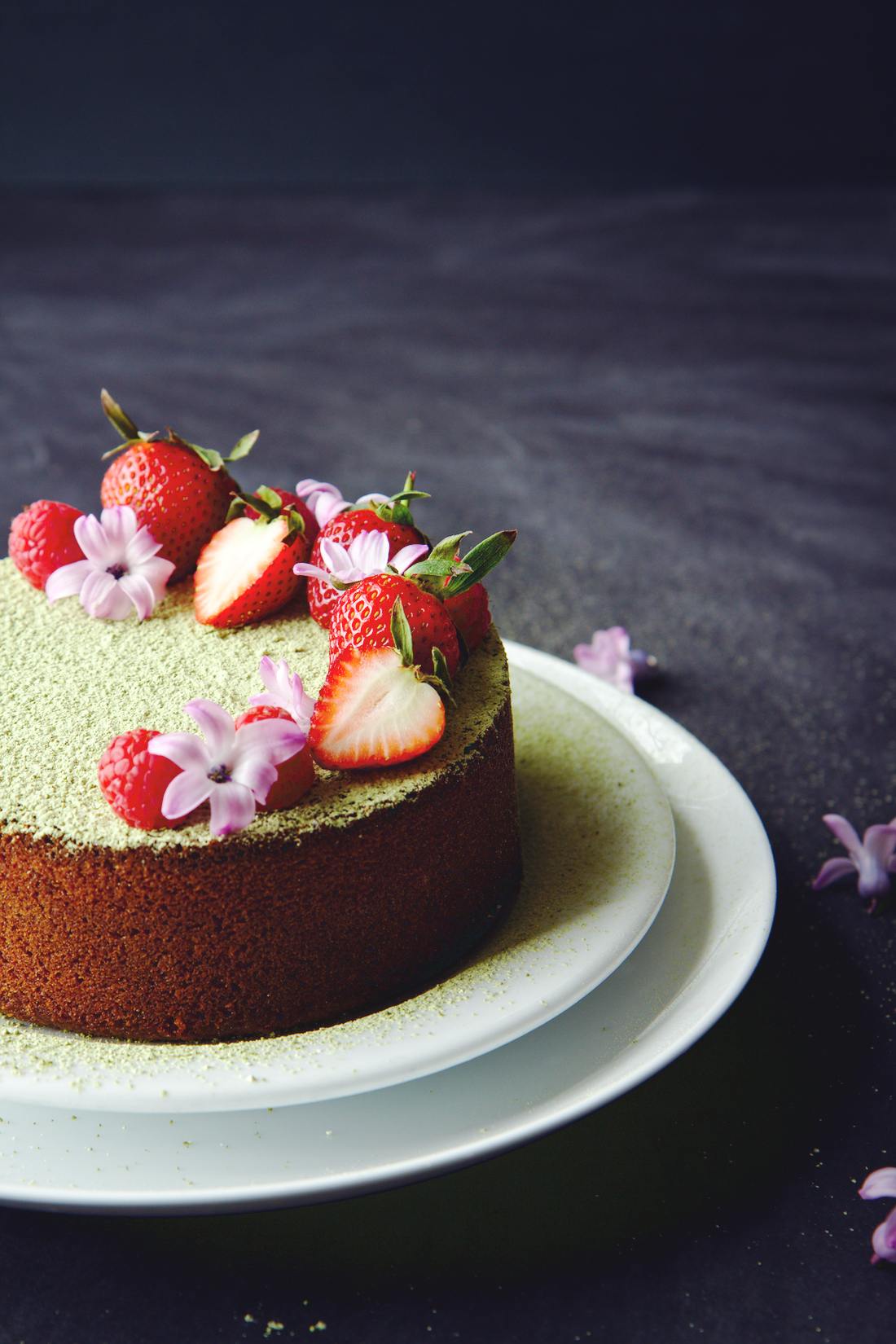 I'm writing this during the first thunderstorm of the season.
The kind of storm with big claps of thunder, early in the morning—great cymbals crashing in the sky—while a grey drizzle settles slowly down into dry winter bones.
The kind of storm after which, later in the day, the sun comes out and the heady scent of rain soaked earth fills the air.
The storm that reminds the trees why they're budding, that urges grass to turn green.
One deep breath to fill your lungs with springtime.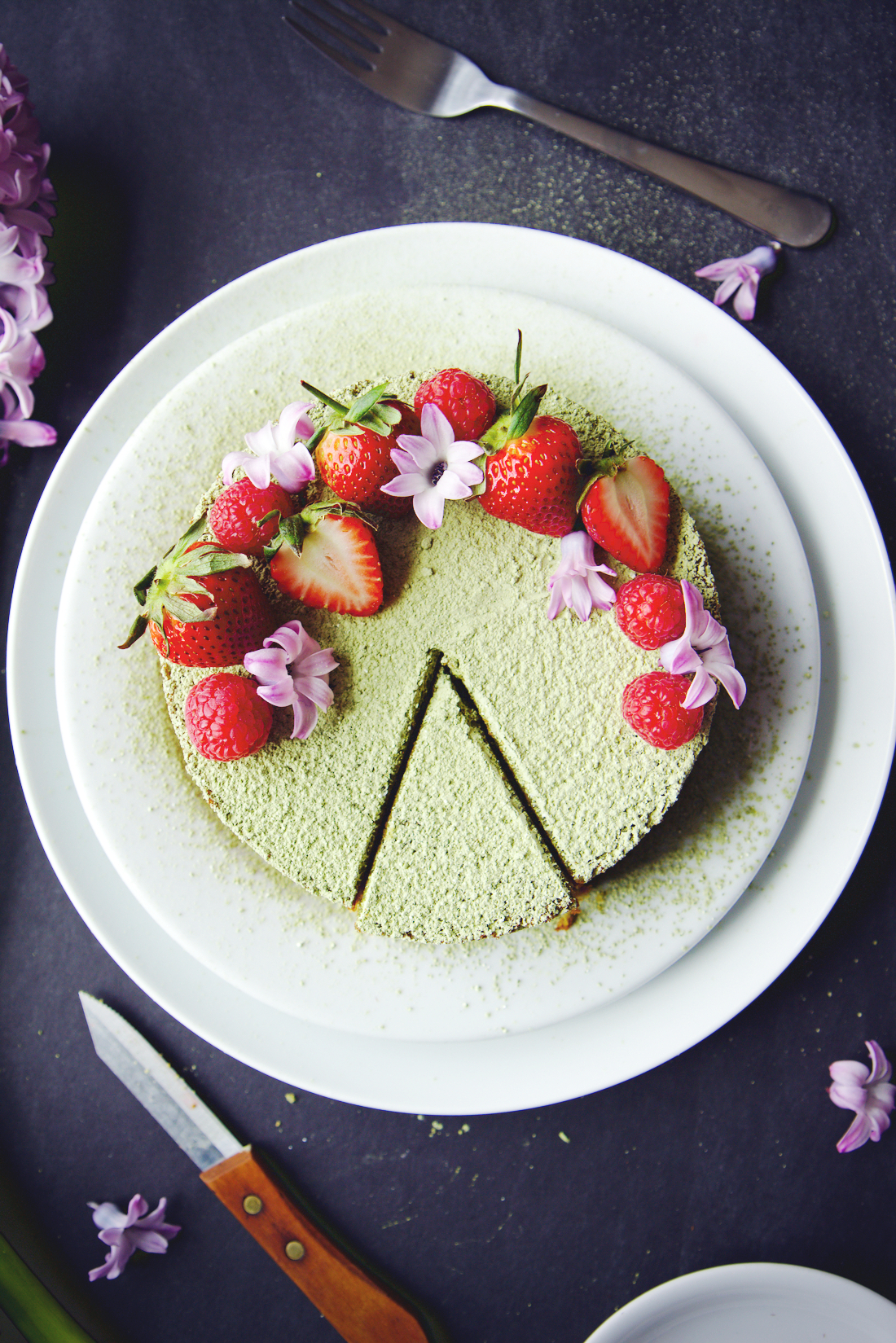 Sixty degrees F todayyesterday, and marvelously humid from the rain.  My skin and hair are in happy places.
Little purple crocuses have popped up, seemingly overnight, fanning their petals wide and showing off their bright yellow centers for the world to see.
Back home, spring is the sunny daffodils that grow tall and strong up and down our block; it's the budding of all the oaks and the giant melt, as the land thaws out, that leaves the waterfalls fuller than any other time of year.
Spring is the chirpy birds that flit around, robins and tiny chickadees and oh!—those cardinals, with nests being built in trees just outside my bedroom window.
Gosh, guys, I do miss having trees that greet me first thing in the morning with a long-branched windy wave.
(I'm afraid home is still blanketed with snow, though.  Oh, Upstate, you fickle lover, you.)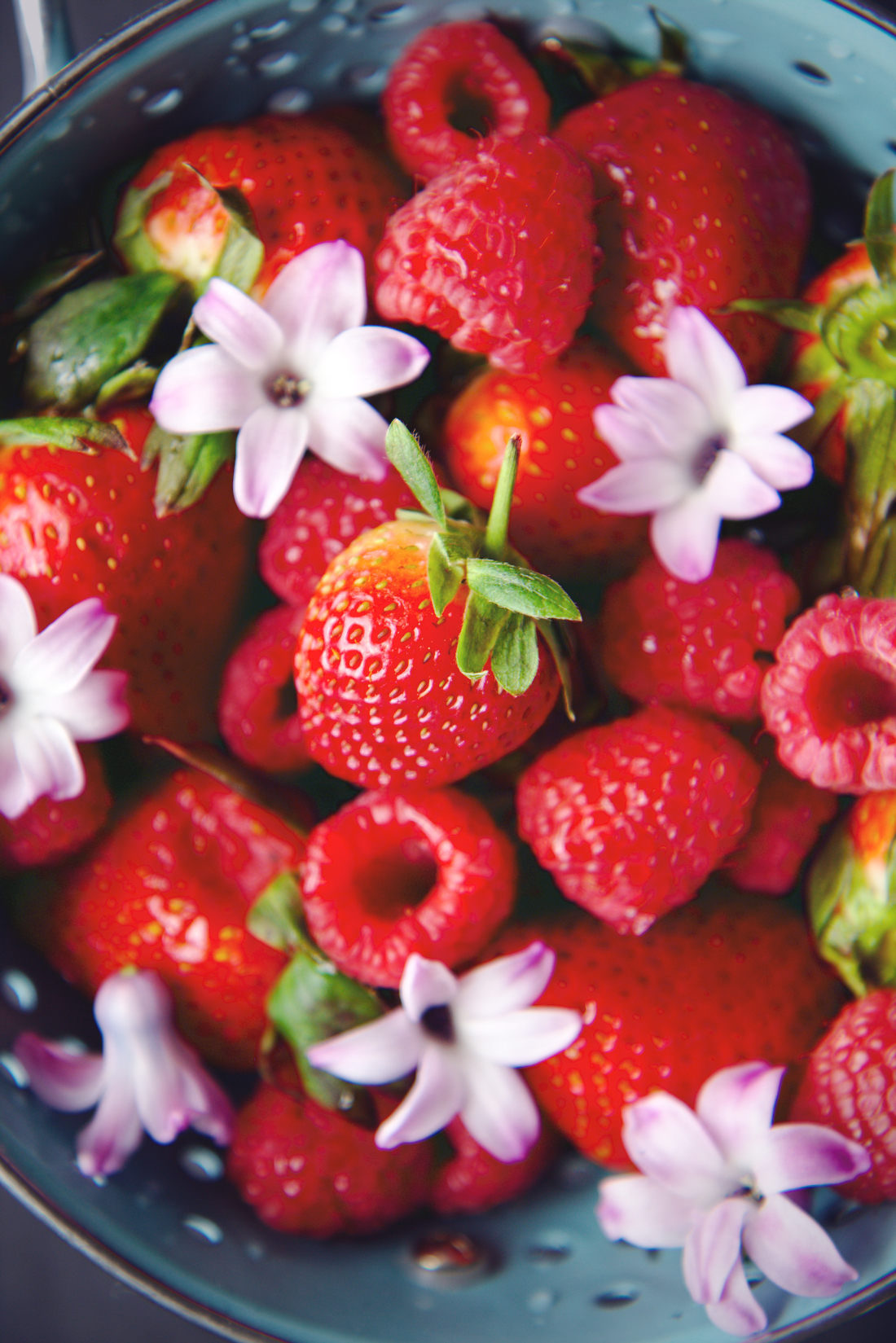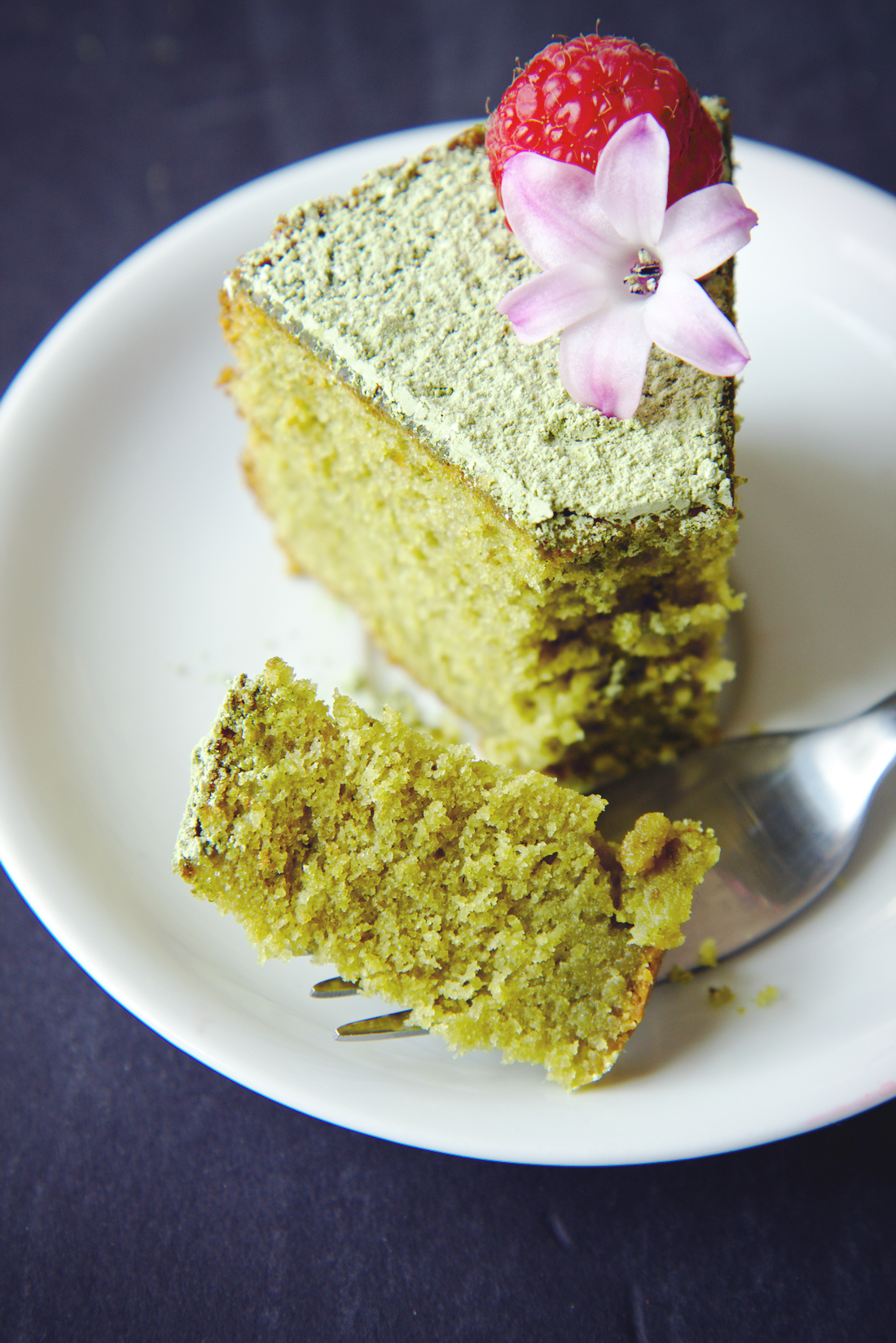 I suppose spring means something different to each person (how bad are your allergies?) and is unique in each place.
I wish my spring had more flowers, more time in the sun, and, importantly, more baby goats.
Can I move to Ireland and live on a dairy farm? Please?
Don't know if I could ever live in an environment that doesn't have all four seasons.  I could do with a shorter winter, yes, and sure, a more temperate summer than Chicago boasts, but I can't imagine not experiencing the changing of each season every year.
There's something about the way our earth turns around the sun, slowly but surely, that makes you feel extra small
and extra alive, doesn't it?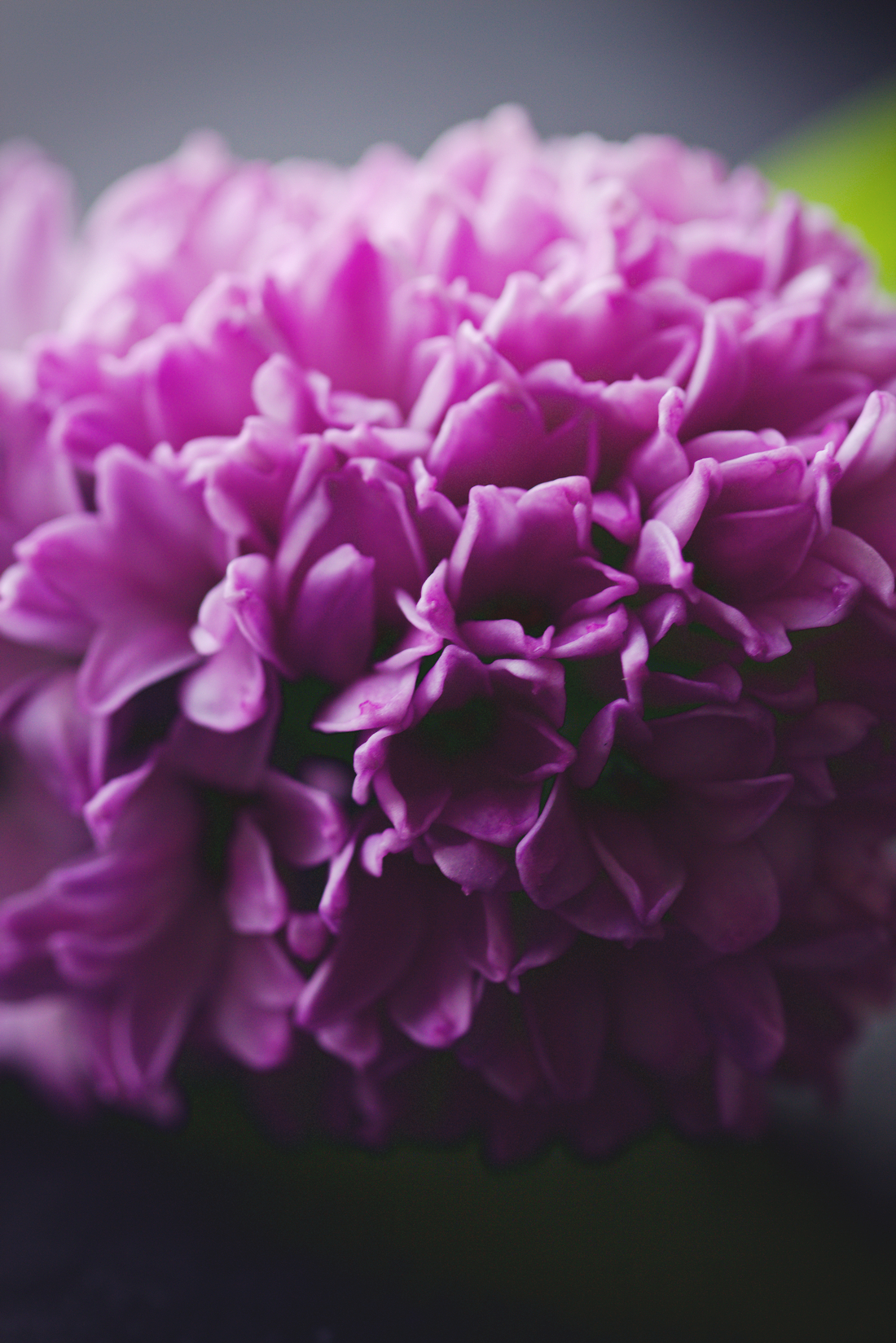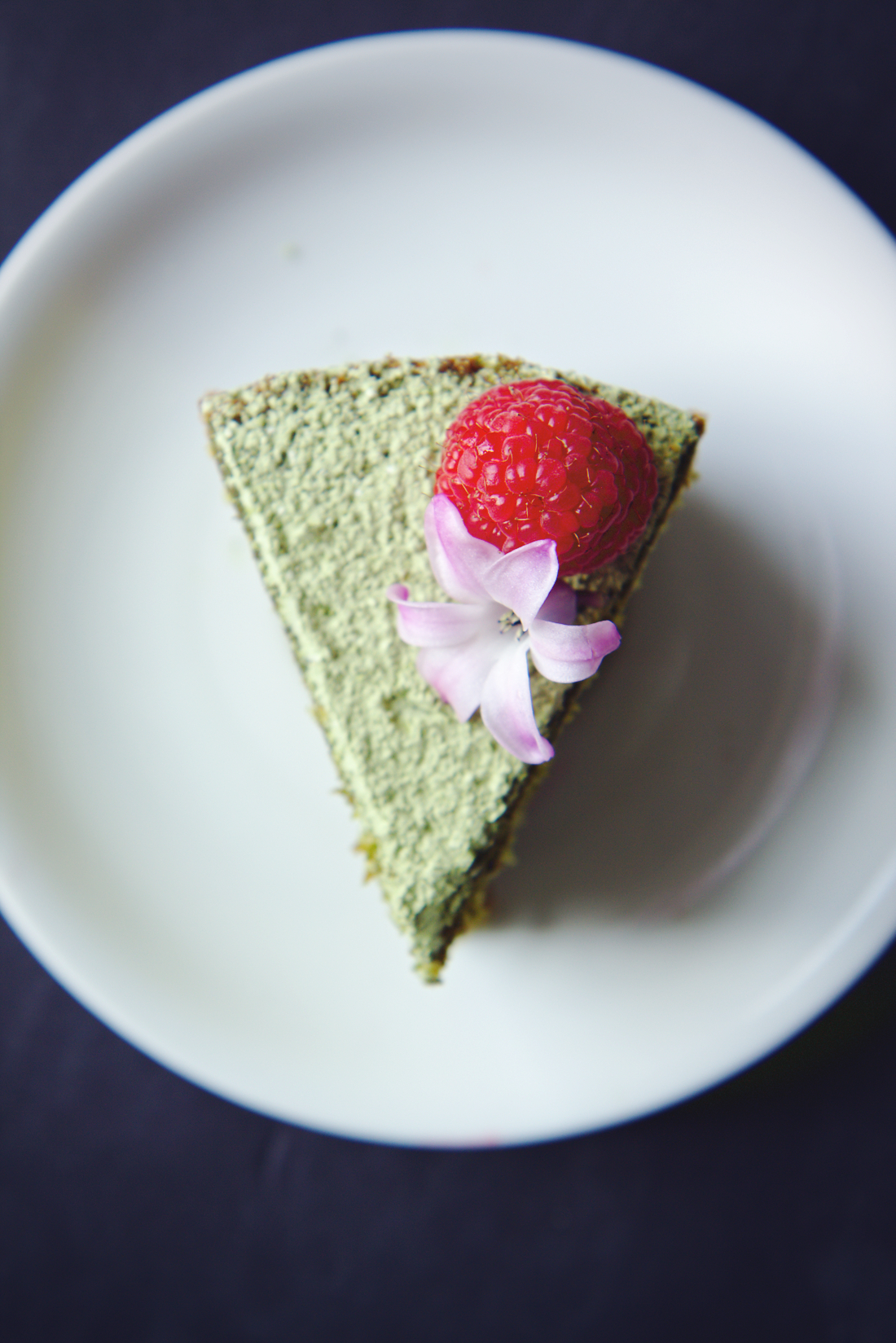 Also HAHAHA did you see this article from the New Yorker?
"…Meanwhile, sprinkle each couple's speech with "we" statements, adding a subtle flavor of competition to the mélange…"
Literal tears were cried while laughing at this one, folks.
Or this prank?  Reminds me of the similar Pepsi/Jeff Gordon one from a few years back…
Girl power!
Opinions on the new Amazon Dash Buttons?
While they seem useful, they strike me as a bit unnecessary and seem to make online shopping that much more intrusive.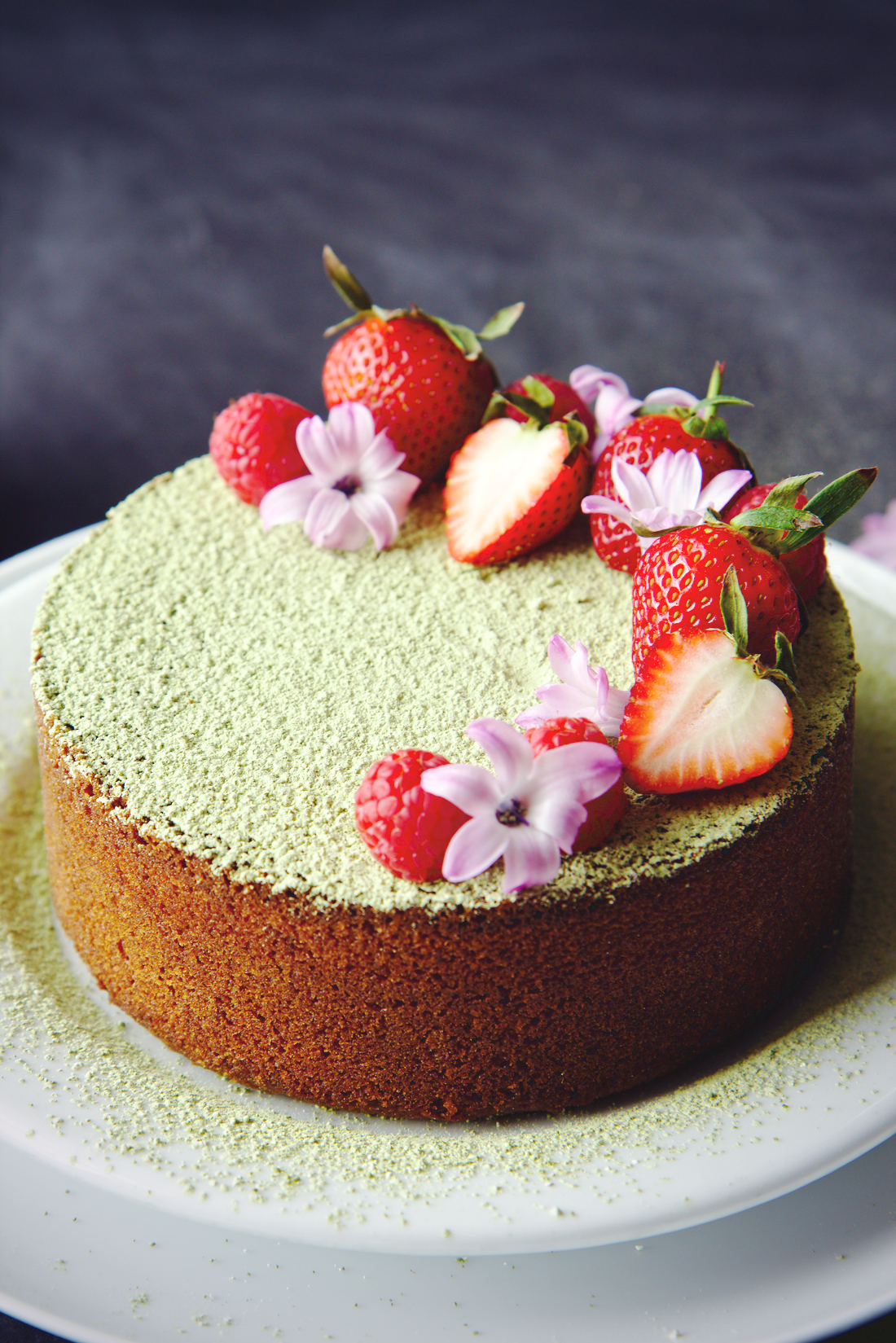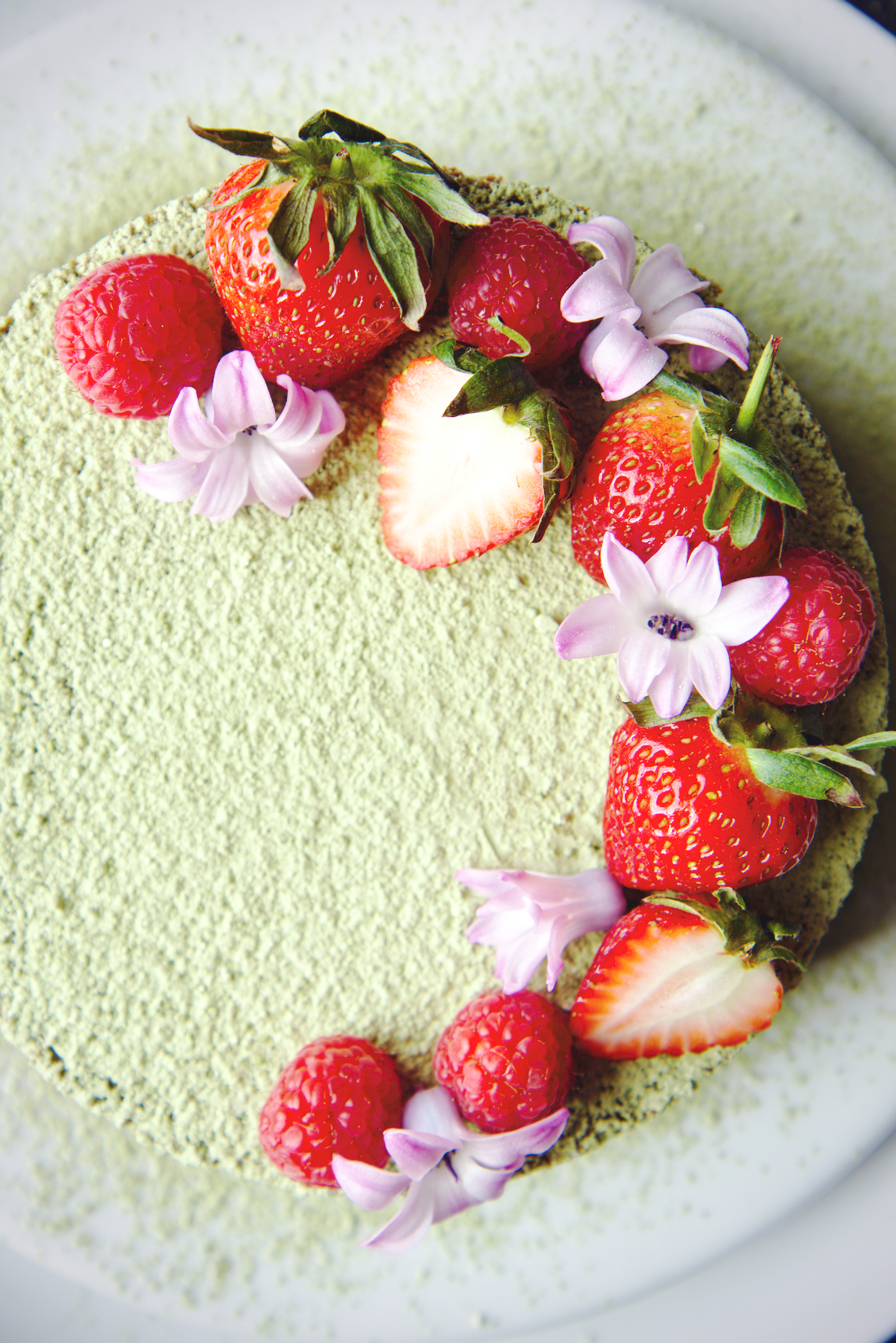 Speaking of shopping, at Whole Foods the other day (did I mention the mangoes!?!  My goodness gracious, those were just the most perfect mangoes in the world.), I saw some pretty sprays of purple hyacinths perfuming the flower section.
I snatched them up, brought them home, and placed them in a jar on my desk so that my whole room smells sweet.
Their springy feel and sweet smell sowed little seeds of seasonal inspiration in my mind.
An entire stalk was sacrificed for this cake, because I wanted some flowers for decoration.
No, I am not completely sure whether hyacinths are edible. I picked them off directly after the photos.
#trueconfessions
I also picked up some berries (and asparagus), because I am overly eager for spring produce and I frankly don't give a damn if they are in season at this exact moment, because they're too juicy and tempting to resist!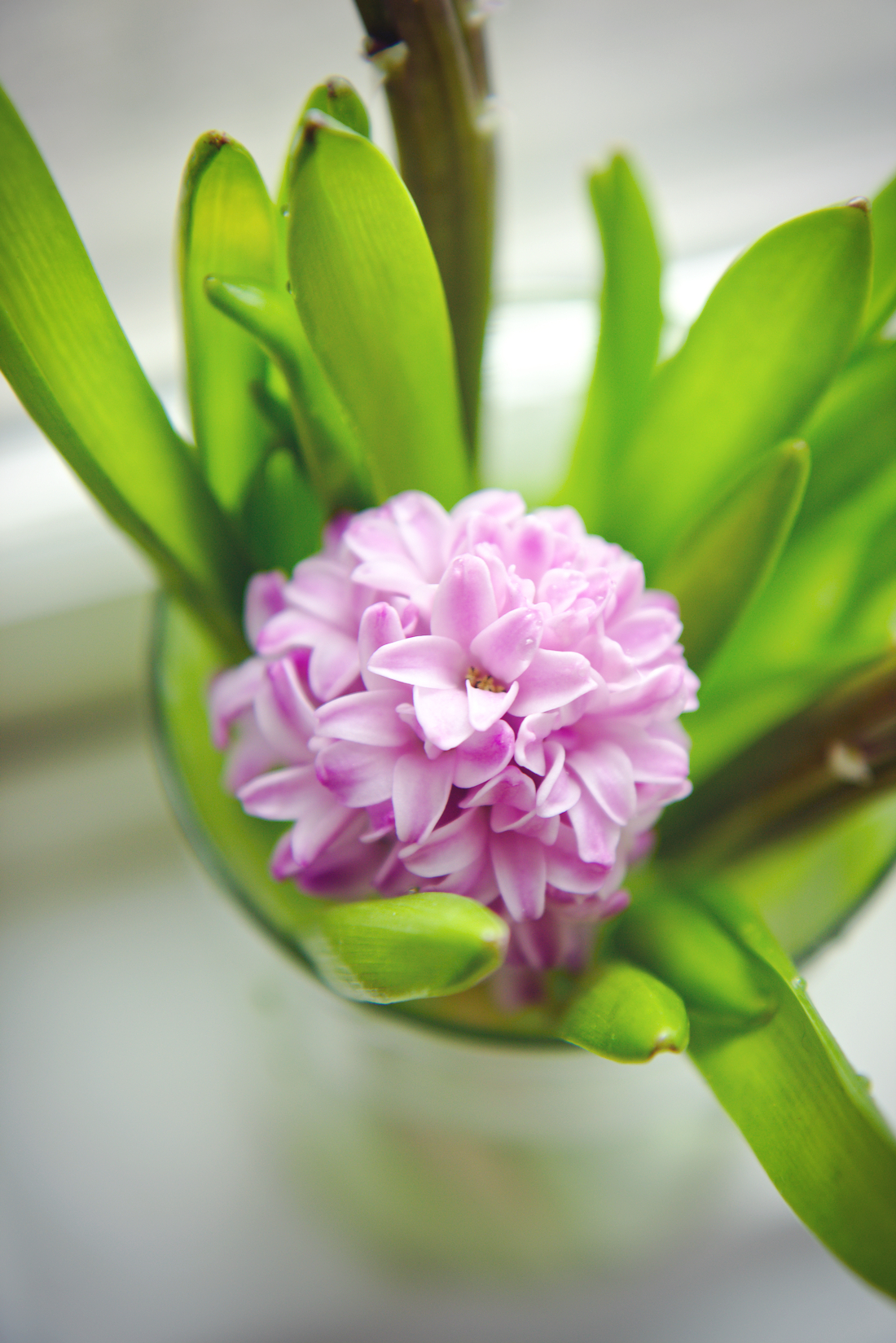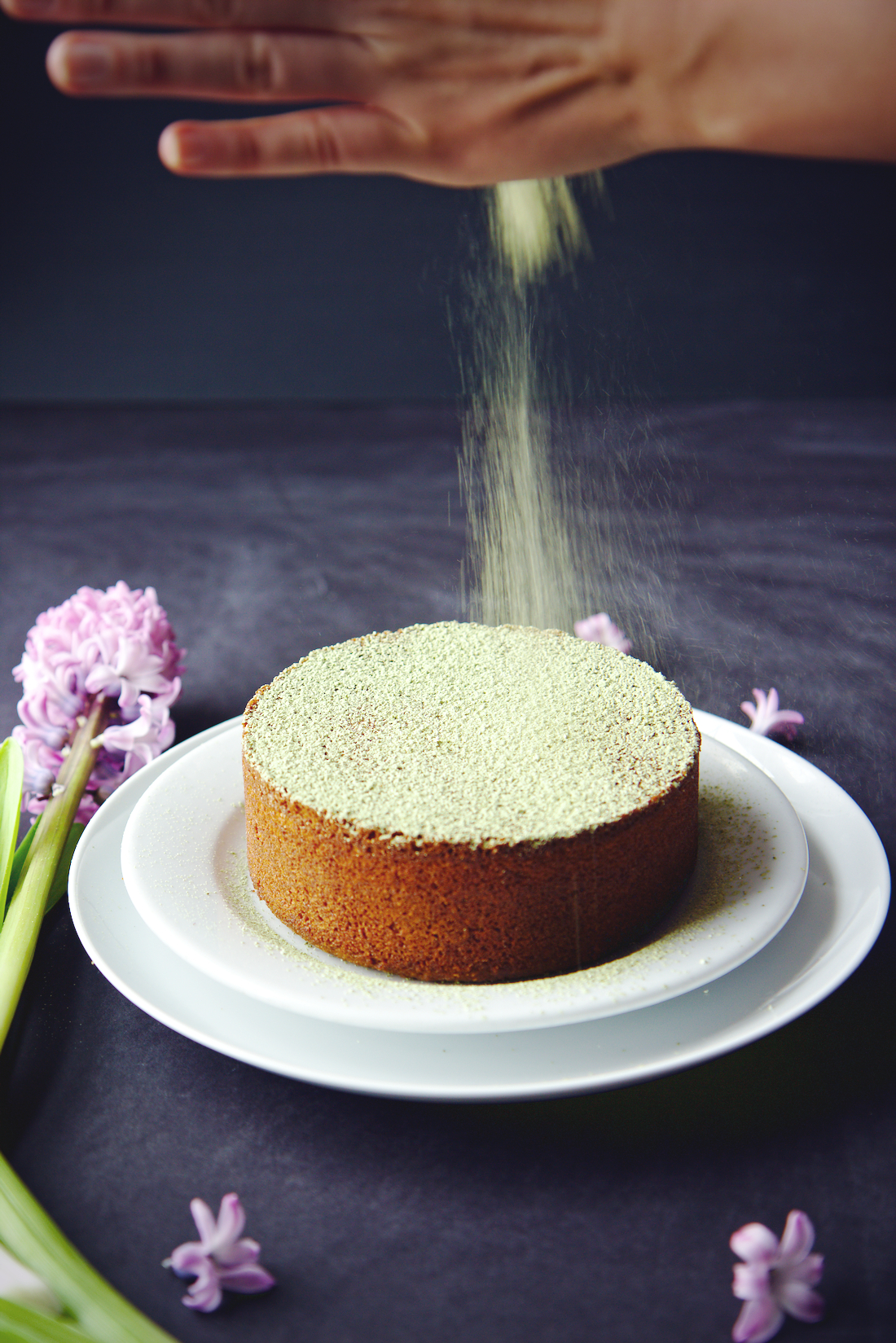 While rooting around in my pantry for brown sugar to make muffins, a little tin of matcha powder fell from the heavens and bonked me on the head.
Matcha, bright green and perfect for a springy cake with its grassy undertones!  The Gods were telling me something.
Thus was this cake born.
See matcha previously on this blog in this Chocolate Matcha Mochi cake (so chewy and moist!) or this Matcha Marzipan roll cake (so light and fluffy!).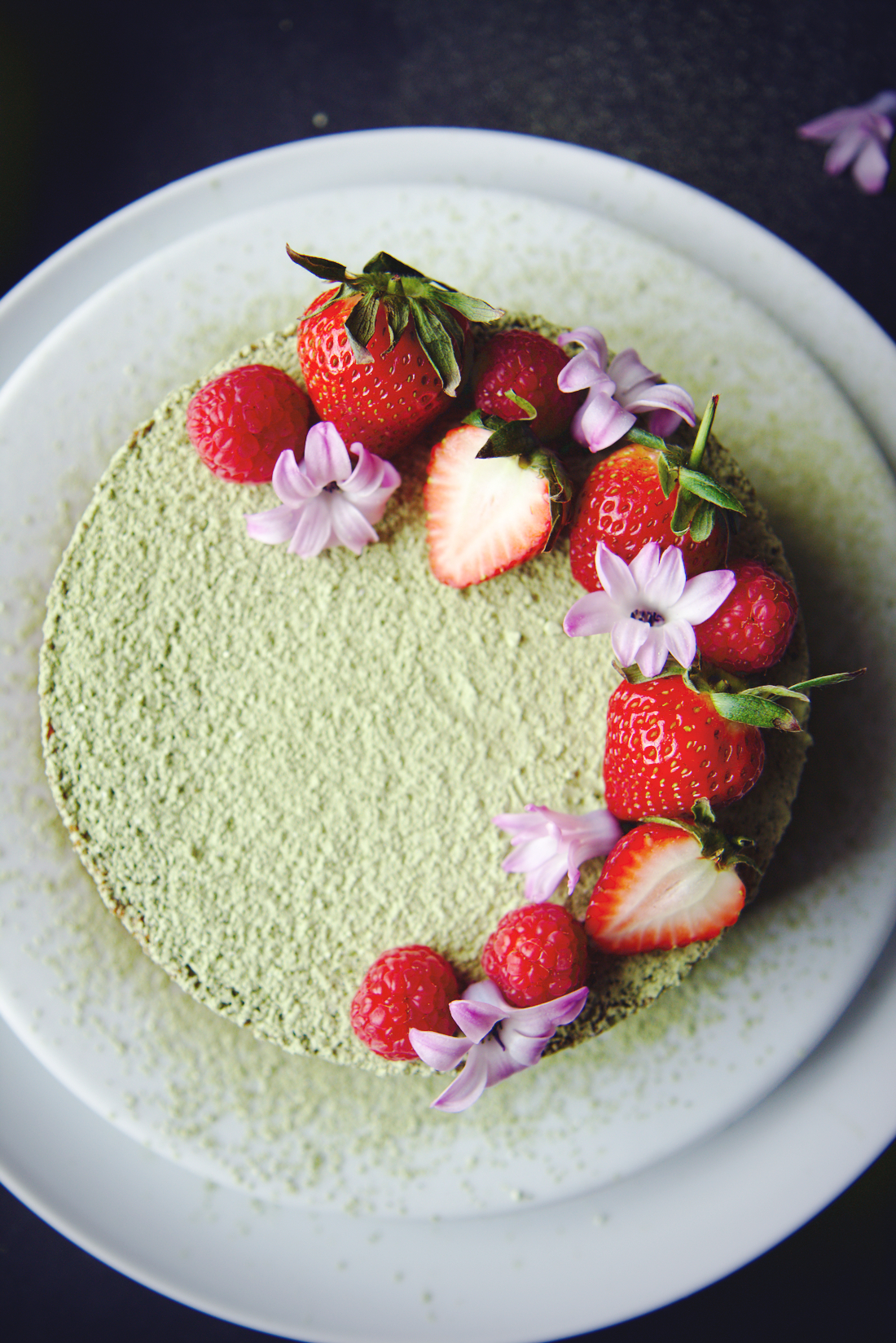 This is a cake perfect for noshing—little slivers taken repeatedly over the course of a slow afternoon—and goes brilliantly with a hot cup of any sort of tea, green or otherwise.
It's delightfully dense, like a tightly crumbed, firm poundcake, but avoids the usual pitfall of dryness with a touch of cream, which keeps it moist even on the second day.
The matcha in the cake is not overpowering at all.  It adds a whisper of green tea, a little kick of grassy, springy brightness, but isn't overwhelmingly bitter.
This is a perfect pound cake, buttery and not-too-sweet; little ruby berries and a dusting of matcha powdered sugar make the perfect accompaniment.
It can be on your table ready to be served in less than 45 minutes, and keeps brilliantly.  The last slice was that much better on the second day, as the cake had lost none of the flavor but become more moist overnight.
I could also see this being served with lashings of chocolate ganache or good honey, with a dollop of whipped cream or vanilla bean ice cream.
For now, I kept it springy, simple, and light.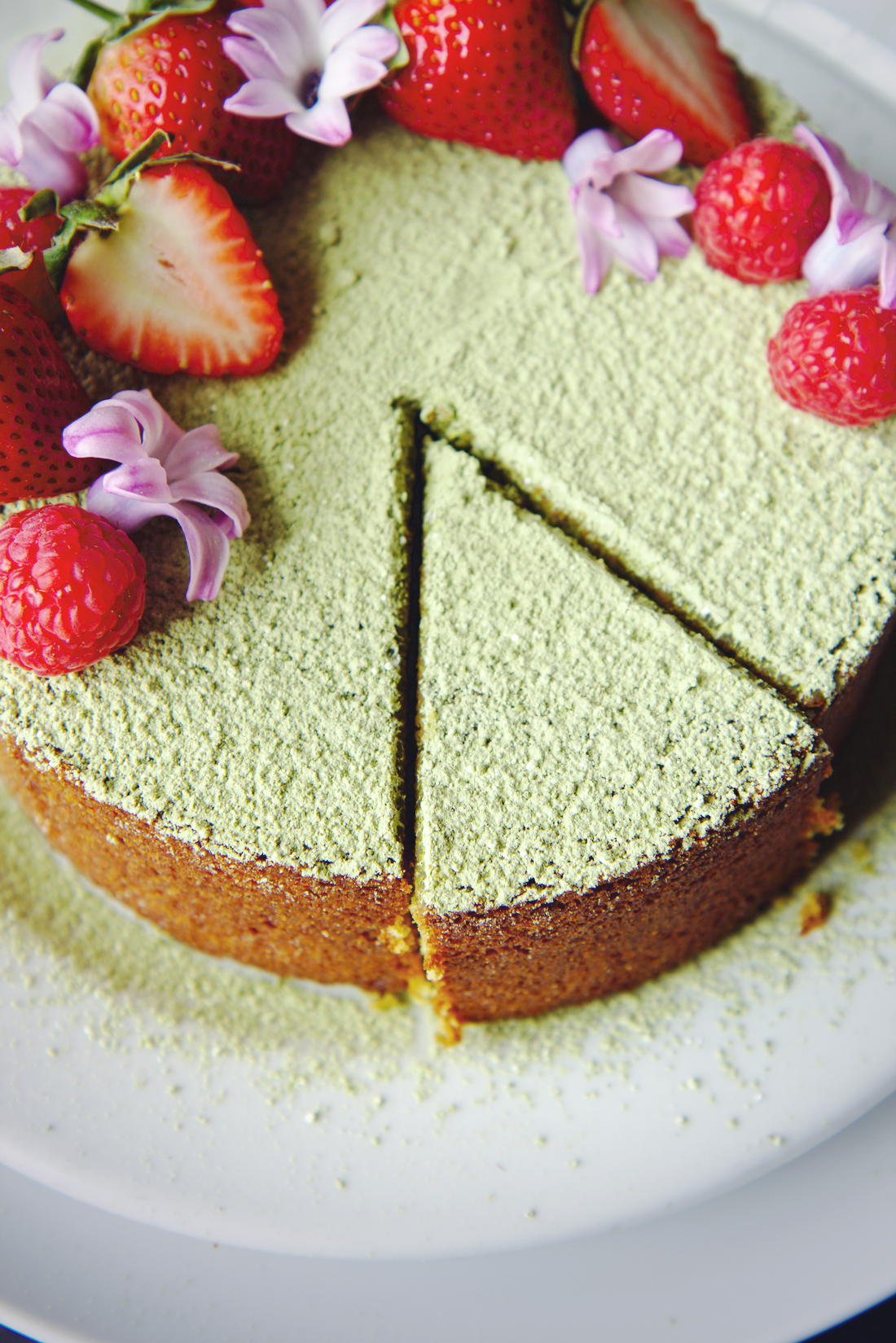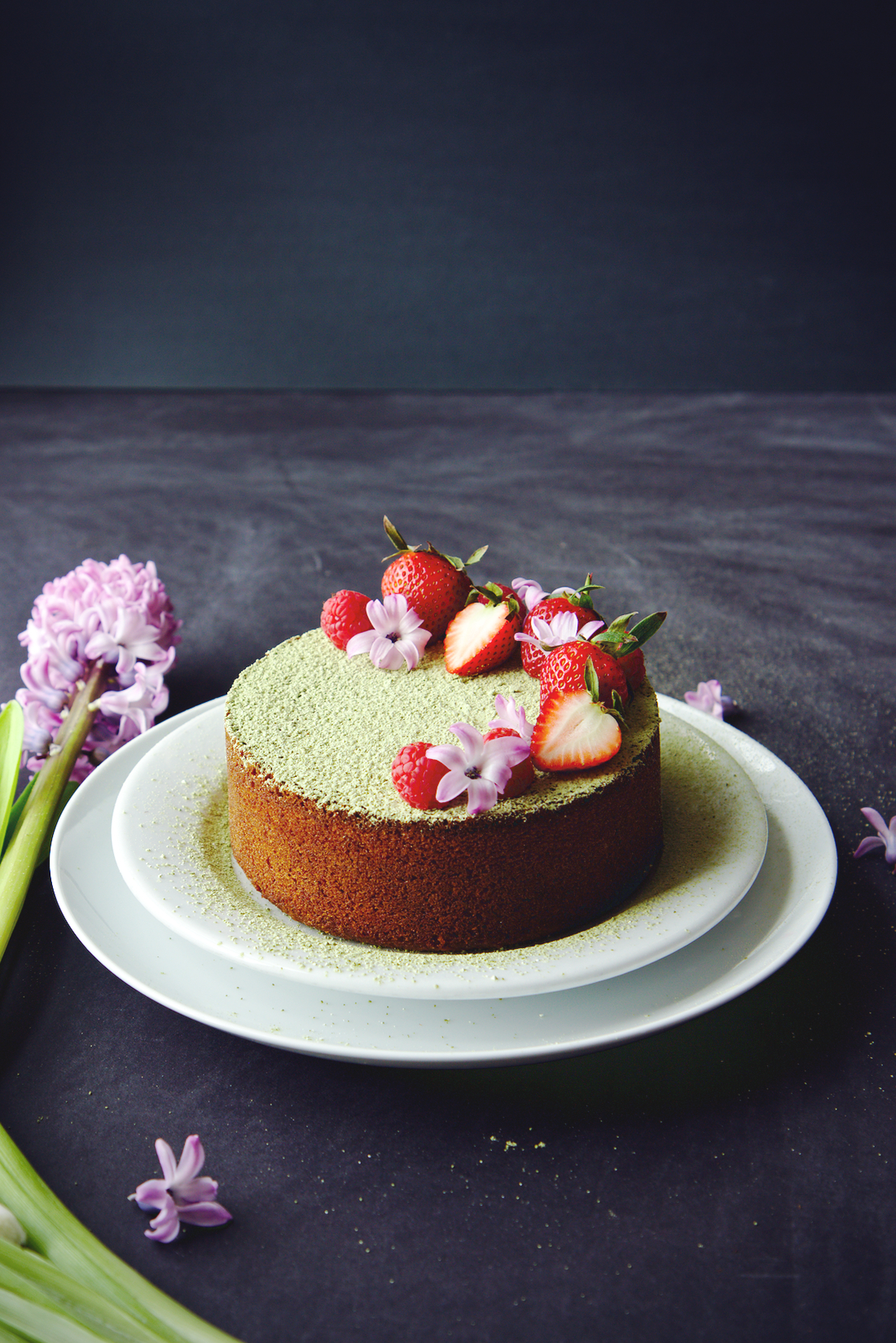 Matcha Butter Cake
makes 1 6×3 inch cake
ingredients:
for the cake:
170 grams (3/4 cup) butter, soft
200 grams (1 cup) sugar
1/4 teaspoons kosher salt
3 eggs
10 mL (2 teaspoons) vanilla extract
30 mL (2 tablespoons) heavy cream
1 tablespoon matcha powder
120 grams (1 cup) flour
1/2 teaspoon baking powder
for decorating:
1/2 teaspoon matcha powder
1/4 cup powdered sugar
fruit and flowers, as desired
directions:
Preheat oven to 350 degrees F and grease and flour a 6×3 inch pan liberally.
Place butter in the bowl of a stand mixer with the sugar and salt and beat on high speed for 5 minutes.
Scrape the sides of the bowl and add in the eggs.
Beat on high for 5 more minutes.
Scrape the bowl and add the cream and vanilla extract; mix only until partially incorporated.
Add in the matcha, flour, and baking powder.
Scrape the sides of the bowl and mix to ensure homogeneity.
Scrape batter into prepared pan and smooth top.
Bake for 25-30 minutes, until the top is puffed and springy and a tester comes out clean.
Remove from oven and let cool for 10 minutes; invert onto a cooling rack and allow to cool completely.
To decorate, mix matcha and powdered sugar together very well.
Dust over the top of the cake and decorate with fresh fruit as desired.
Serve in repeated thin slices with hot tea!