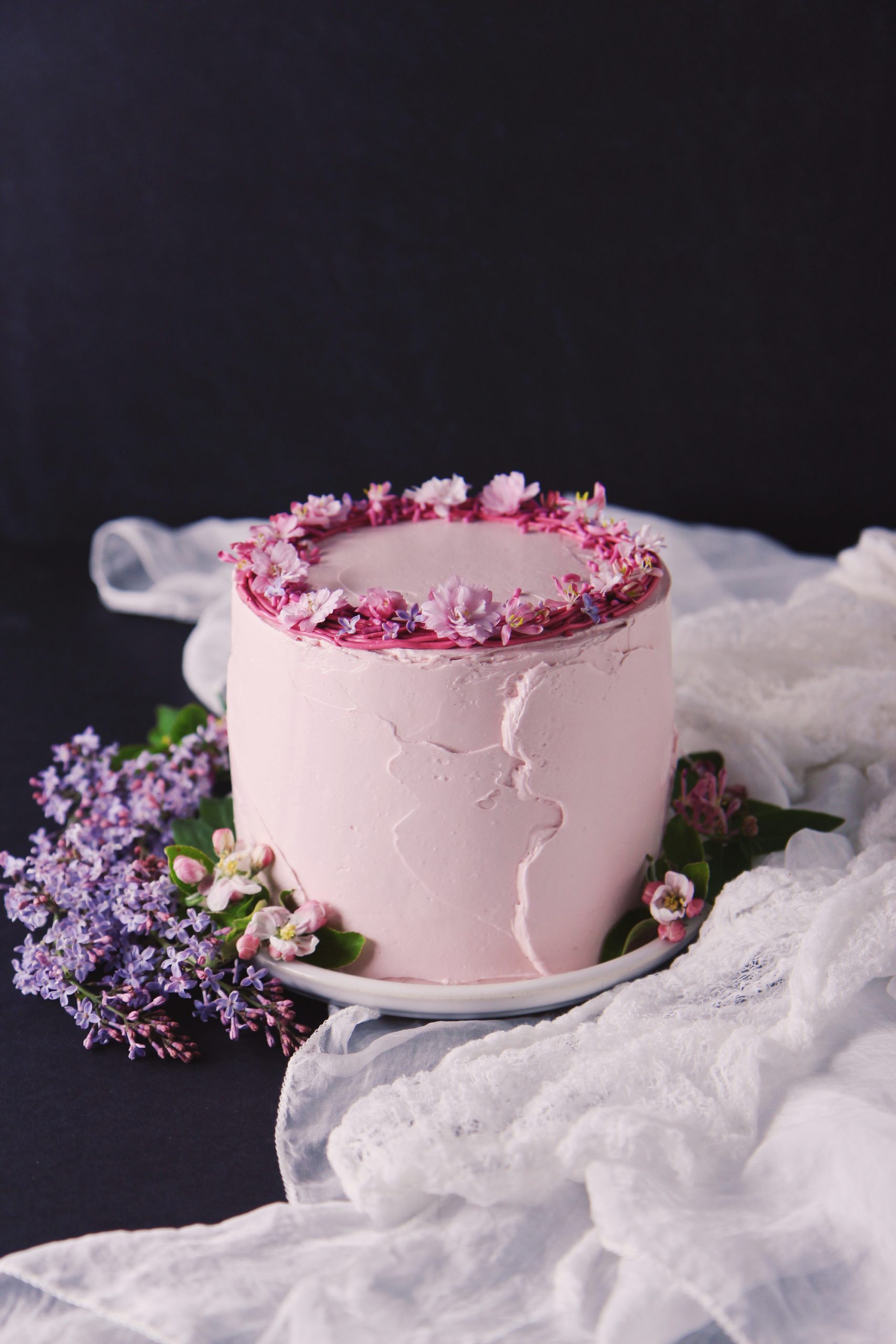 How to Not Be a Perfectionist
People are vivid
and small
and don't live
very long—
Molly Brodak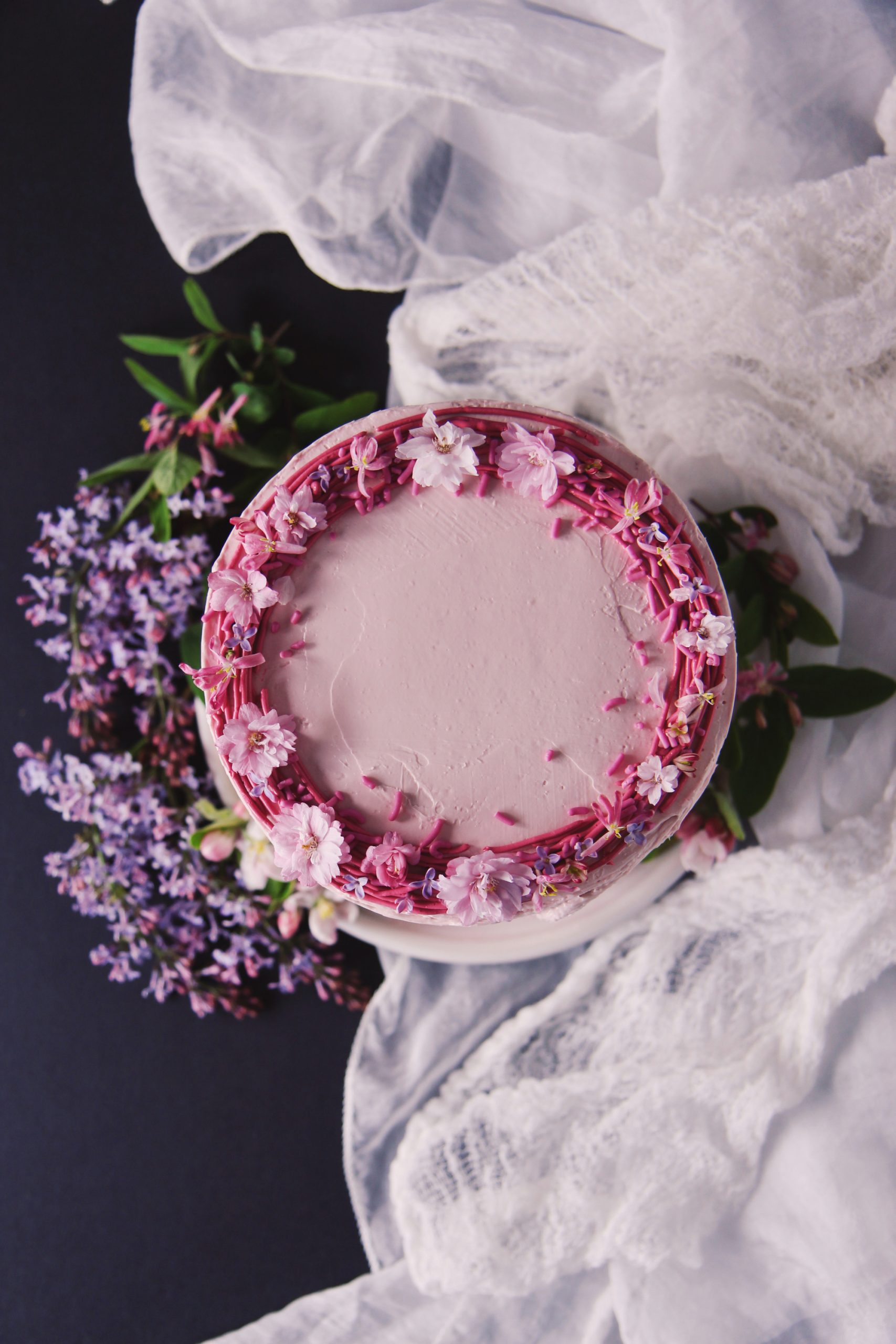 I say this with incredulity: happy 8th birthday to La Pêche Fraîche.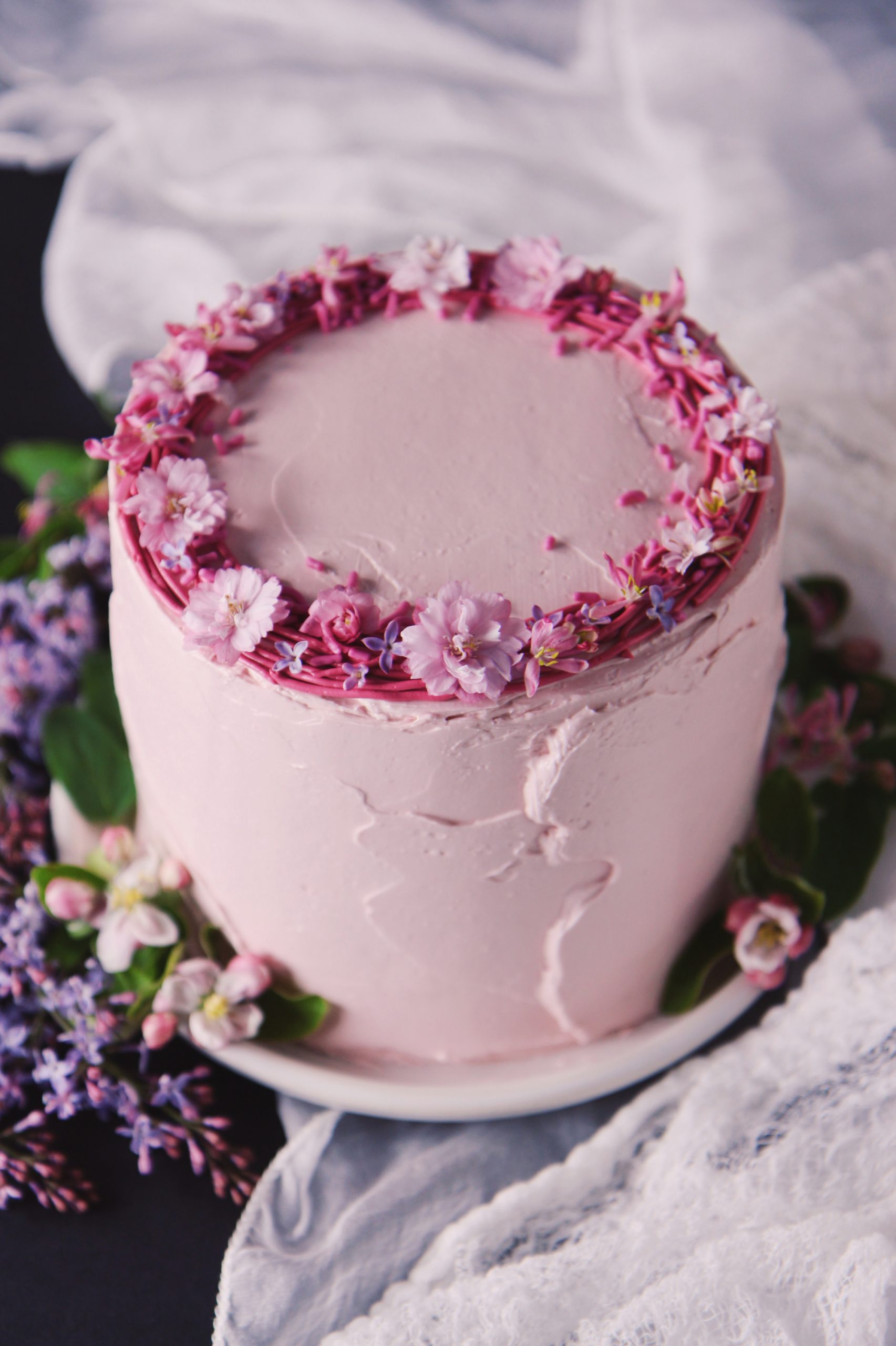 A small celebration in my small, socially distanced, highly imperfect corner in the midst of strange, perturbed times.
Each year, May 30th, I share a pink cake to celebrate the achievement (?) of managing to limp my way through another year of mostly bland low-effort writing and measuredly more effortful and more delicious recipes.
On this day, I dither about having started this blog in high school and now being in _____ stage of school/life/whatever.
This blog endures, because it is an irrevocable part of me. It is a messy but never forgotten journal that waxes and wanes. Sometimes I am ashamed that I don't—can't—put more energy and dedication to it. That it hasn't much evolved. That I don't always have much of anything to write.
At this moment, to be honest, I don't quite feel like celebrating anything, and especially not things that feel small and insignificant in the face of so much more.
Please, take social distancing seriously so that we may all come out of this safe and healthy. Don't listen to anti-science and anti-medicine bad actors. Support your doctors, nurses, essential workers, neighbors, loved ones, immunocompromised folks.
Know that this is larger than ourselves.
Pay attention to how companies, elected officials, states, countries, friends respond to this. And remember it come reopening, come November, come "normalcy."
Furthermore, may we all remember to love and respect each other, regardless of race, ethnicity, or religion. Just be a good, kind human.
Don't be a racist and don't support racist politicians. Don't defend police brutality and don't look away.
Stand in solidarity. Don't forget their names; George Floyd, Breonna Taylor, Eric Garner, Sandra Bland, Trayvon Martin… Don't forget how many names we don't and will never know.
A time comes when silence is betrayal.
Martin Luther King Jr.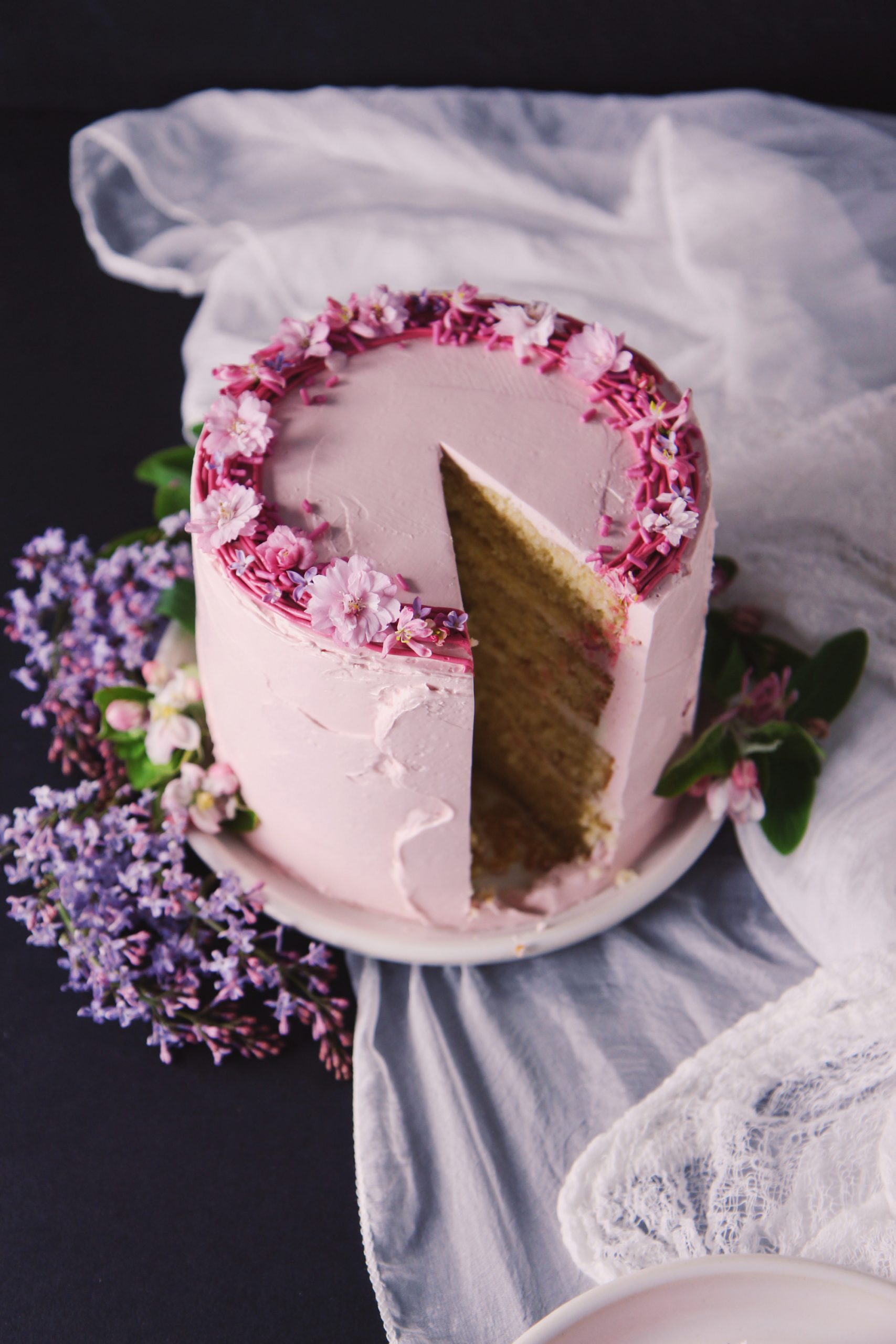 Lockdown has at least been semi-pleasant here upstate as we have a big, open kitchen and a full-sized oven. Huge change from my dinky New York apartment. This is the first time I've been living at home for more than 2 weeks in over 5 years.
Strange, comforting, disquieting, stressful, relaxing, home.
I don't usually bake big projects all that much while I'm at home (Christmas being the exception, of course). I certainly rarely photograph anything I do create up here. I hauled up my camera and some tools from the city so that I could, and while it's nice to have the option, my family honestly doesn't eat that much dessert.
It would all be me and my insatiable sweet tooth eating it, so I have to be careful.
I have, however, like every other citizen of the web, been baking bread, particularly sourdough with my starter, Hermione Grain-ger. I don't claim to know all that much about sourdough baking, so I'm not sure if I'll ever get around to posting a loaf on here.
Could that be a nice change that makes me feel like LPF is not entirely stagnant? On verra.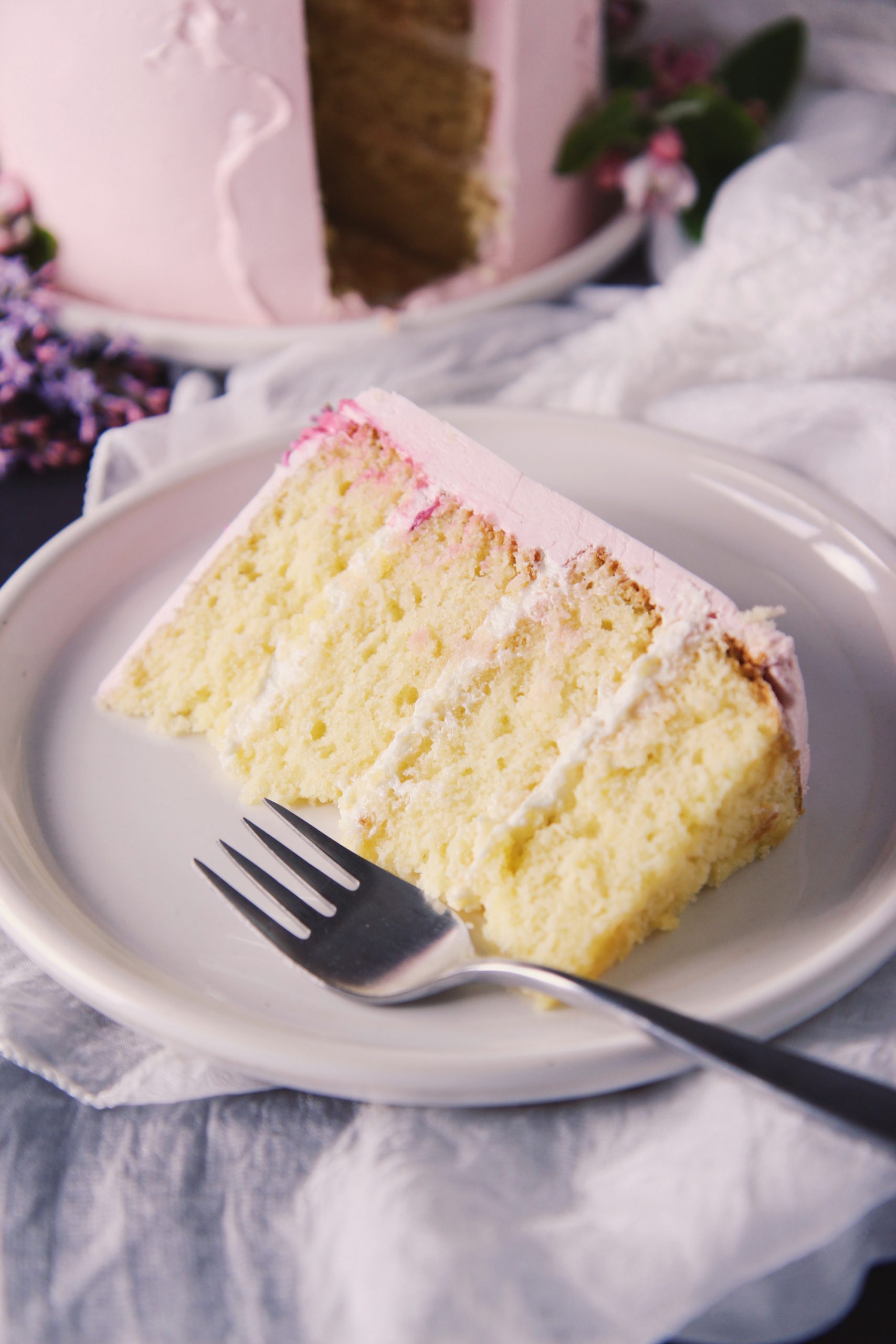 Anyways, happy birthday to La Pêche Fraîche. Eight whole years old.
Onto pink cake, yes?
This lush cake boasts four layers of soft, light buttermilk cake brushed with a tangy lemon drizzle syrup.
Sandwiched between each layer is a white chocolate and mascarpone cream, and the whole cake is frosted with a pale pink beet Italian meringue buttercream.
Arranged in a delicate wreath sit cherry blossoms, lilac, honeysuckle, and apple blossoms. 
The combination of lemon, mascarpone, and white chocolate is quite a magical one. This cake is light and airy while still being substantial. It is well balanced and creamy and sweet.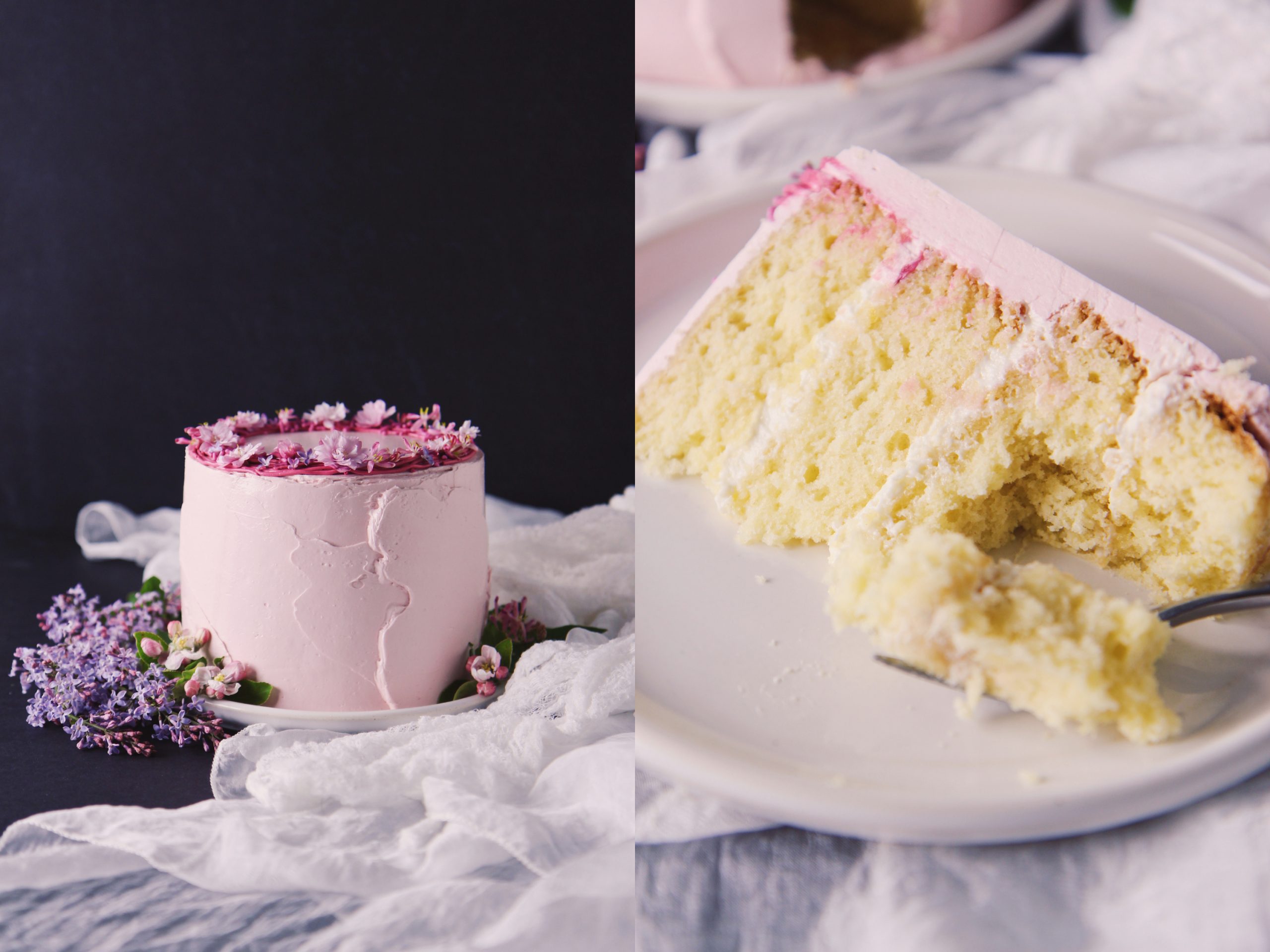 As with last year's floral beauty, please do be aware of what flowers you choose to use to decorate cakes and baked goods, and what their sources are. Don't go throwing just anything on top that might be poisonous without at least wrapping it securely in tape and plastic wrap, ok?
Like I wrote above, on this sweet pink wreath are cherry blossoms, honeysuckle, lilac, and apple blossoms. All edible and all from trees around our property. We still mostly scraped them off.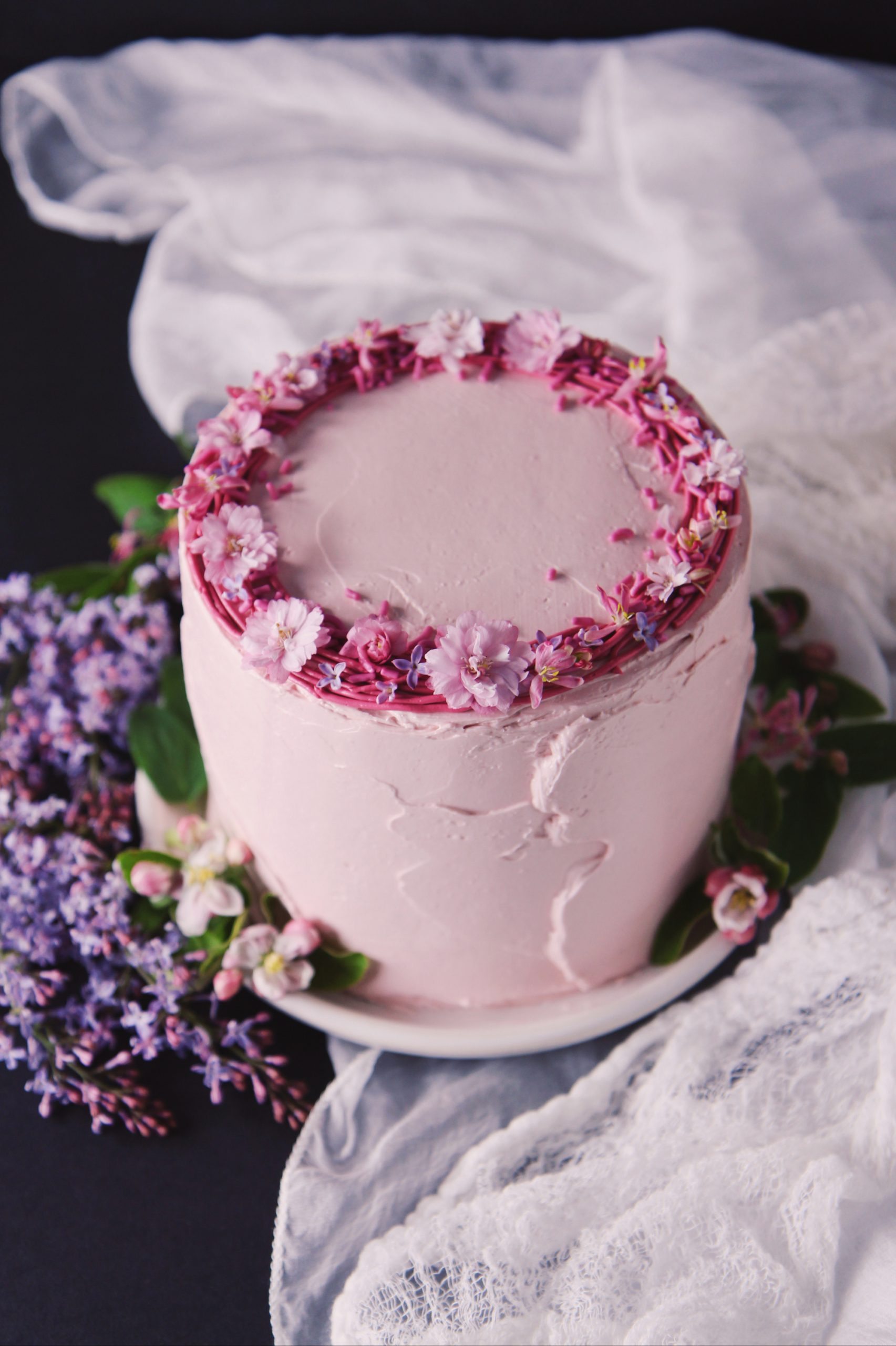 Seven years / yellow cake with cherry buttercream
Six years / vegan coconut and chocolate cake
Five years / simple chocolate cake
Four years / eclectic chocolate cake
Three years / vanilla almond cake
Two years / malted milk birthday cake
One year / eek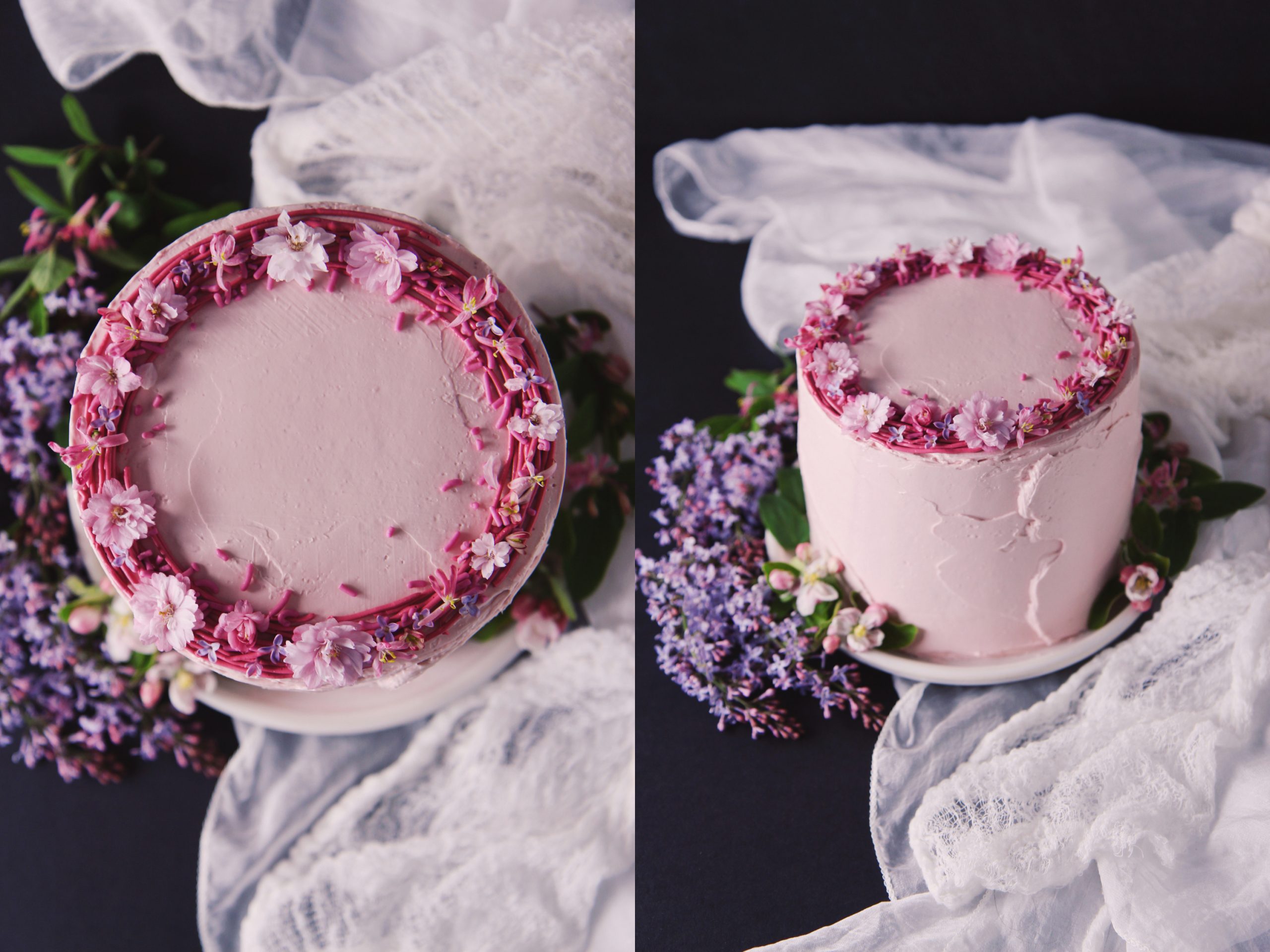 White Chocolate, Mascarpone, and Lemon Celebration Cake
makes 1 4×6″ layer cake
ingredients:
for the buttermilk cake:
4 eggs, at room temperature
2 egg yolks, at room temperature
300 grams (1 1/4 cups) lowfat buttermilk, at room temperature
1 tablespoon vanilla extract
360 grams (3 cups) all purpose flour
400 grams (2 cups) sugar
3 1/2 teaspoons baking powder
1 teaspoon kosher salt
227 grams (1 cup, 2 sticks) unsalted butter, at room temperature
for the lemon drizzle:
zest of 2 lemons
45 grams (3 tablespoons) water
45 grams (3 tablespoons) lemon juice
100 grams (1/2 cup) sugar
for the white chocolate mascarpone cream:
56 grams (2 ounces) white chocolate, melted and cooled slightly
56 grams (1/4 cup, 4 tablespoons) butter, at room temperature
3/4 teaspoon kosher salt
168 grams (6 ounces) mascarpone, at room temperature
180 grams (1 1/2 cups) powdered sugar, sifted, plus up to 1/4 cup more if needed
45 grams (3 tablespoons) cream or half and half, at room temperature, or as needed
for the beet Italian meringue buttercream:
3 egg whites
150 grams (3/4 cup) sugar
1/2 teaspoon kosher salt
30 grams (2 tablespoons) beet juice (or water)
15 grams (1 tablespoon) water
342 grams (1 1/2 cups, 3 sticks) unsalted butter, cut into chunks, at cool room temperature
directions:
Make the cake: preheat oven to 350 degrees F and grease and flour 4 6-inch pans.
Place eggs, egg yolks, buttermilk, and vanilla extract in a large measuring cup and whisk until well combined.
Place flour, sugar, baking powder, and salt in the bowl of a stand mixer and stir to combine.
Working 1 tablespoon at a time, add the softened butter into the flour mixture with the stand running.
Beat until just combined, then slowly beat in the buttermilk and egg mixture.
Scrape the sides of the bowl and beat until just combined.
Portion the batter out evenly into the prepared pans.
Bake for 16-20 minutes, until a tester comes out with a few moist crumbs, the cake springs back to the touch, or the internal temperature measures 205-210 degrees F.
Allow to cool completely.
Meanwhile, make the lemon drizzle: place lemon zest, juice, water, and sugar in a small sauce pot and heat over low-medium heat until the sugar has dissolved and the syrup is slightly thickened, about 5 minutes.
Allow to cool completely.
Meanwhile, make the mascarpone cream: it is imperative that all ingredients be at the same temperature, a cool room temperature, for this to work.
Place butter in the bowl of a stand mixer and beat on high until light and fluffy.
Scrape the sides of the bowl and add mascarpone and salt.
Whip on medium until fully incorporated and fluffed.
Scrape the sides of the bowl and add in the 1 1/2 cups of sifted powdered sugar a few tablespoons at a time with the mixer running on low-medium.
Turn mixer speed up and add melted and cooled white chocolate in a slow stream.
Once white chocolate has been incorporated, add the cream 1 tablespoon at a time, scraping in between additions.
You may not need all of the cream—the consistency is dependent on temperature and humidity—so take your time and be sure to fully scrape the bowl and test consistency between additions.
Set aside or put in the fridge while you make the beet Italian meringue buttercream.
Place sugar, salt, beet juice, and water into a pan over medium heat.
Begin to whip egg whites on high; once the sugar syrup comes to 240 degrees F, the egg whites should be at soft peaks.
Slowly stream the hot syrup into the whipping egg whites, being extremely careful to not splatter the syrup.
Whip on high speed until the meringue has cooled to close to room temperature (or fully room temp, if your butter is completely at room temp).
Add butter one piece at a time, whipping until fully combined.
You can tint part of the icing darker with more beet juice if you want to decorate with a second color; since mine was so much darker, I used a 1:1 simple syrup of beet juice and sugar to avoid adding too much liquid to my frosting.
To assemble the cake, first tort your layers so that they are flat.
Spread 1/4 of the lemon drizzle syrup generously over the cut surface of the cake.
Pipe a border of the frosting around the rim of the cake.
Fill in the center with 1/3 of the mascarpone filling.
Top with second cake, and repeat.
Finish off the top cake with the last of the syrup and crumb coat the cake generously.
Chill until frosting is completely set, at least 30 minutes.
Finish the outside of the cake with the remaining frosting and decorate as desired with sprinkles or flowers.