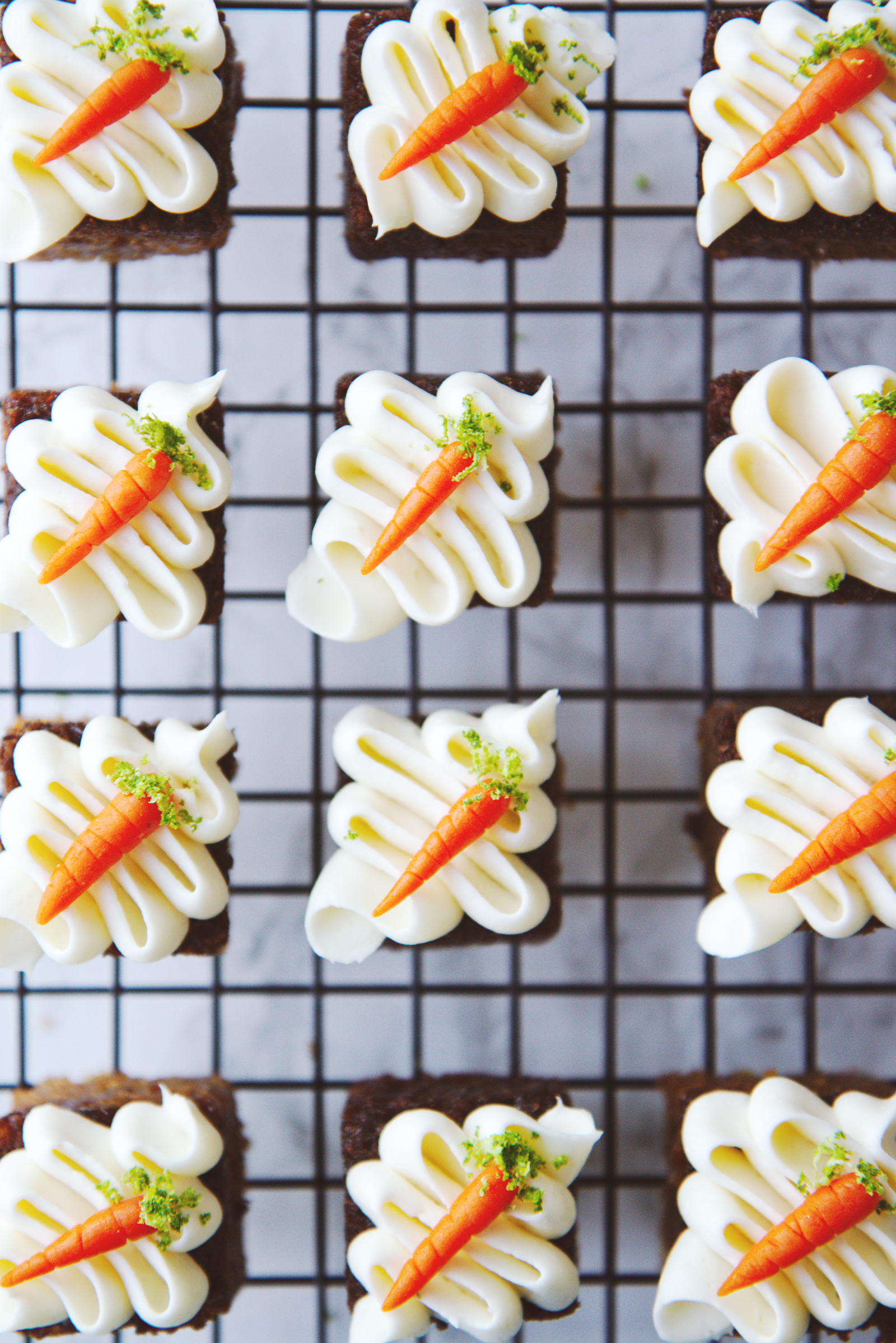 The little Flopsy Bunnies slept delightfully in the warm sun.
From the lawn beyond the garden came the distant clacketty sound of the mowing machine.
The blue-bottles buzzed about the wall, and a little old mouse picked over the rubbish among the jam pots.
—Beatrix Potter, The Flopsy Bunnies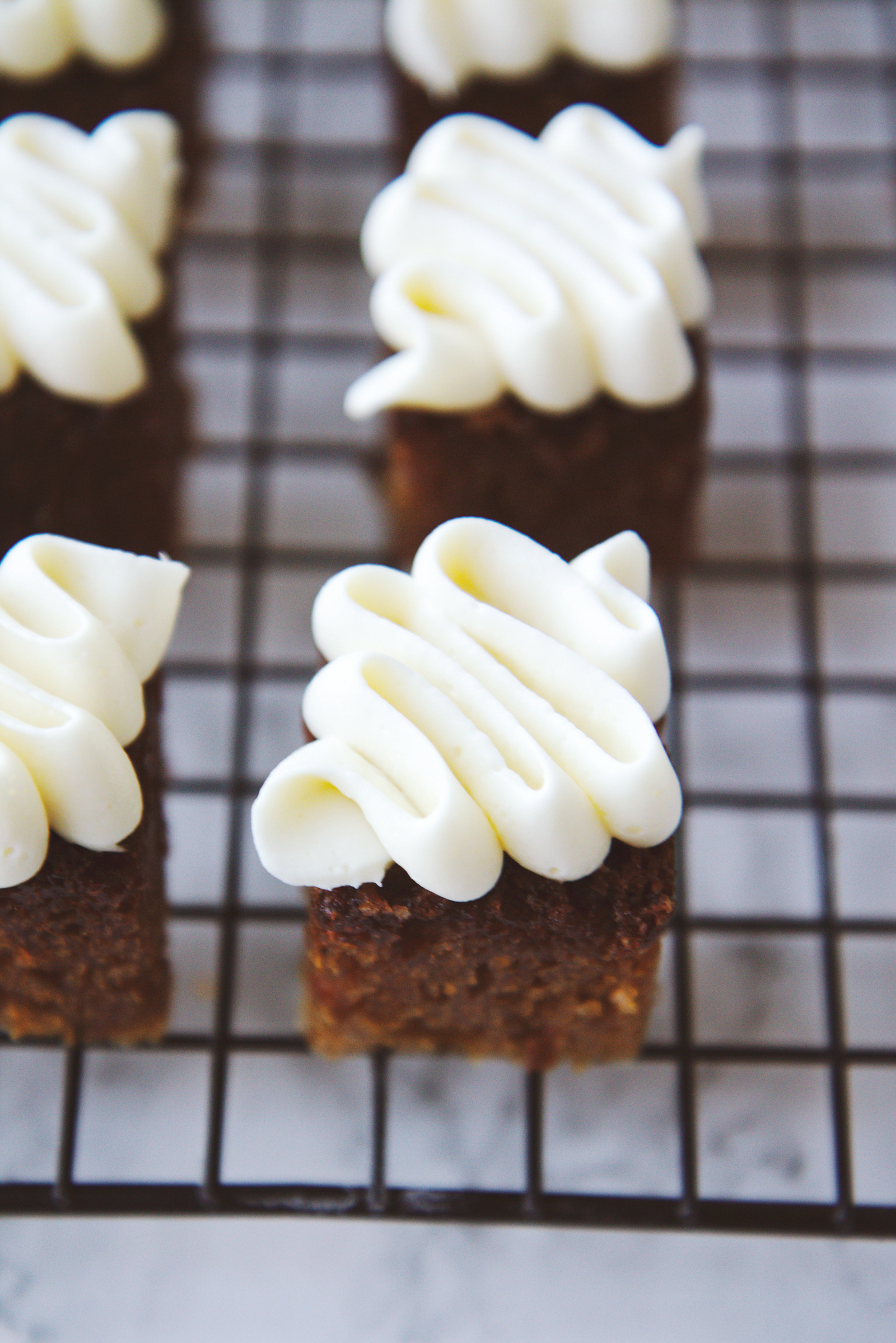 It is irrevocably spring here in Chicago, finally.
It's lovely and warm and sunny, and the cold grey drizzles and wind have, for the most part, stopped their daily doldrums. Of course, the 48 hours in which I am posting this have been very stormy. Typical.
We're planning on doing a little gardening in Psi U's front lawn this week—nothing sounds better to me than being out in the sunshiny weather.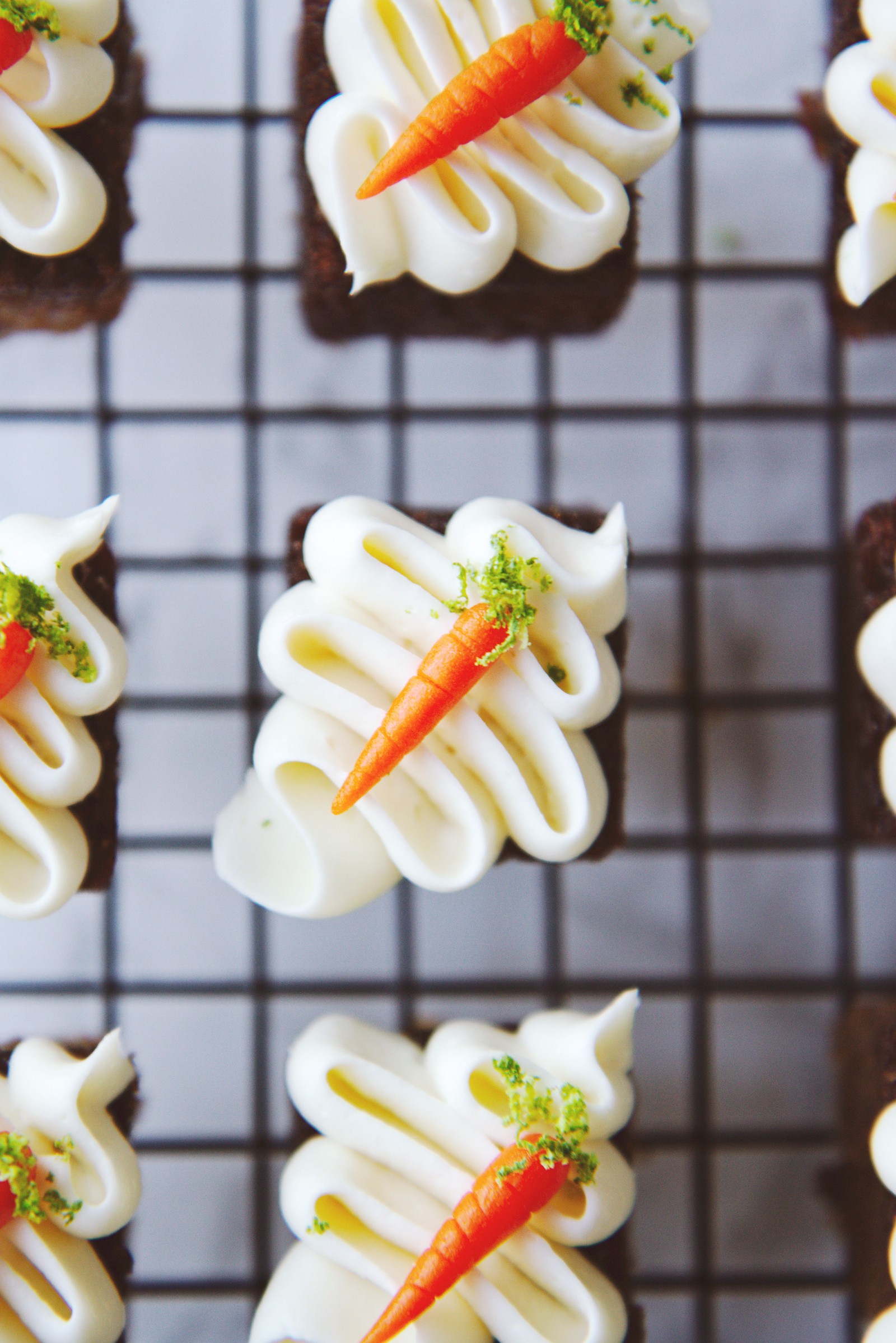 This past weekend, we jetted off to Portugal for my brother's wedding. It was indescribably amazing (though the traveling itself was a nightmare—a story too long and too full of annoyances to recount). We flew into Lisbon and spent Saturday on Mariana's family's ranch (Herdade do Amendoiera) in Arraiolos. The wedding was beautiful, and I cried a lot. You couldn't have asked for better weather or a lovelier location. Really. We were so lucky.
Sunday, Nati and I explored Lisbon on our own. Oh my gosh! There was so much we left unseen, and what we did see was fascinating. The city is beautiful, and has so many historical sites to see. We had a fabulous dinner at the Time Out market in Baixa, which was like a beefed up Eataly or like Chelsea Market (lots of restaurants and market stands). I cannot recommend it enough—the prices were good, the food was delicious, and the available variety was breathtaking.
Monday, we flew home—48 short hours in European paradise. I can't wait to go back.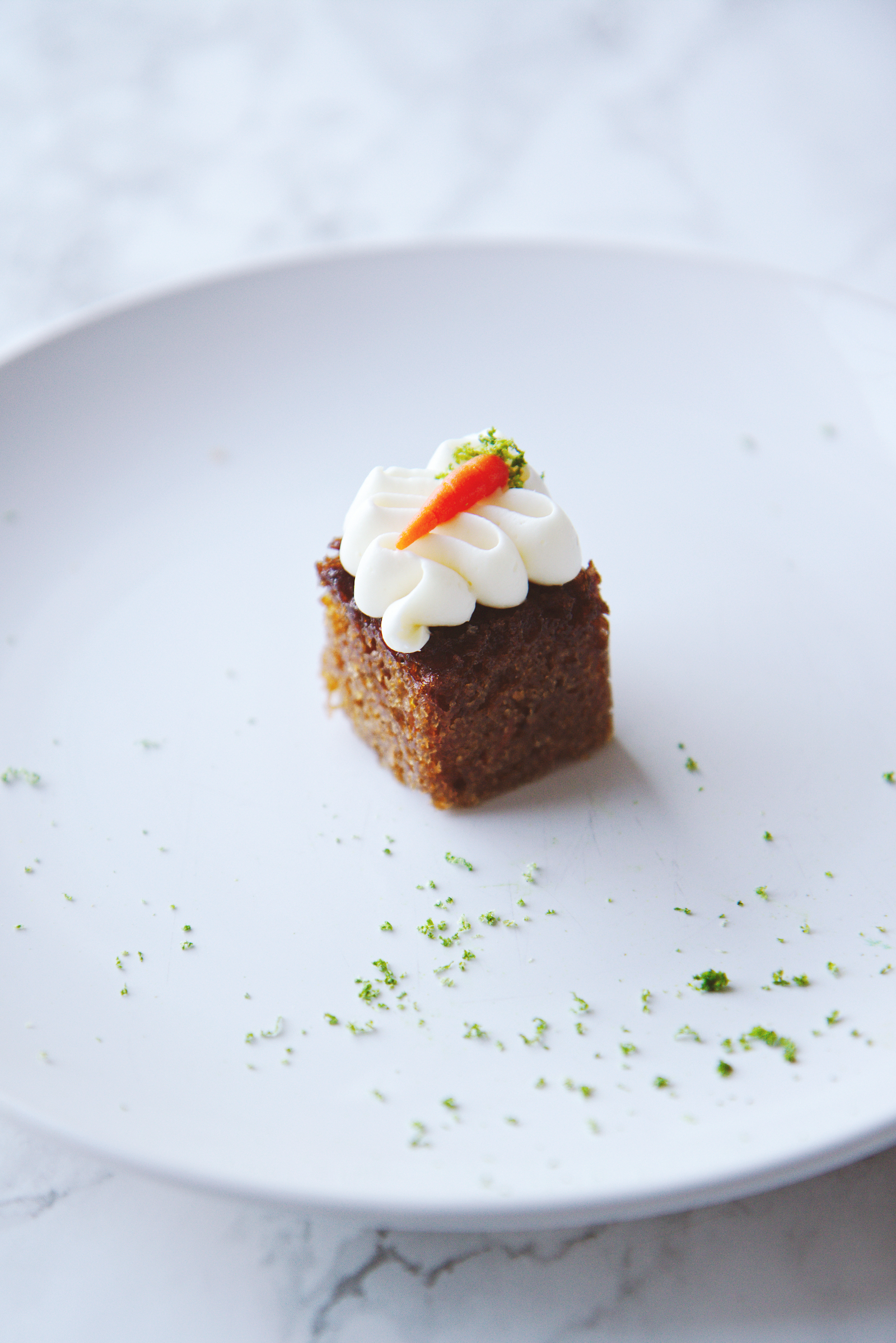 How cute are these little carrot cake petit fours?
I shared them on Instagram the day before Easter and people went crazy for them! I was all intent on getting the recipe up in time for Easter, but here we are, friends.
I think these are perfect for any spring occasion, though. I personally love carrot cake so I wouldn't complain to see these bite-sized pieces at any time of year.
They're moist, two-bite wonders, slightly sweet and chewy from the carrot and topped with a generous swirl of tangy cream cheese whipped cream. The best part, in my opinion, are the little marzipan and lime zest carrots on top—they add a nutty sweetness and a tiny citrus-y kick that really perks up the cake.
Too often, carrot cake is dense and heavy—by miniaturizing it, you avoid some of this, and by using a non-traditional cream cheese frosting (no butter, light on the sugar), you lighten the dessert up even further.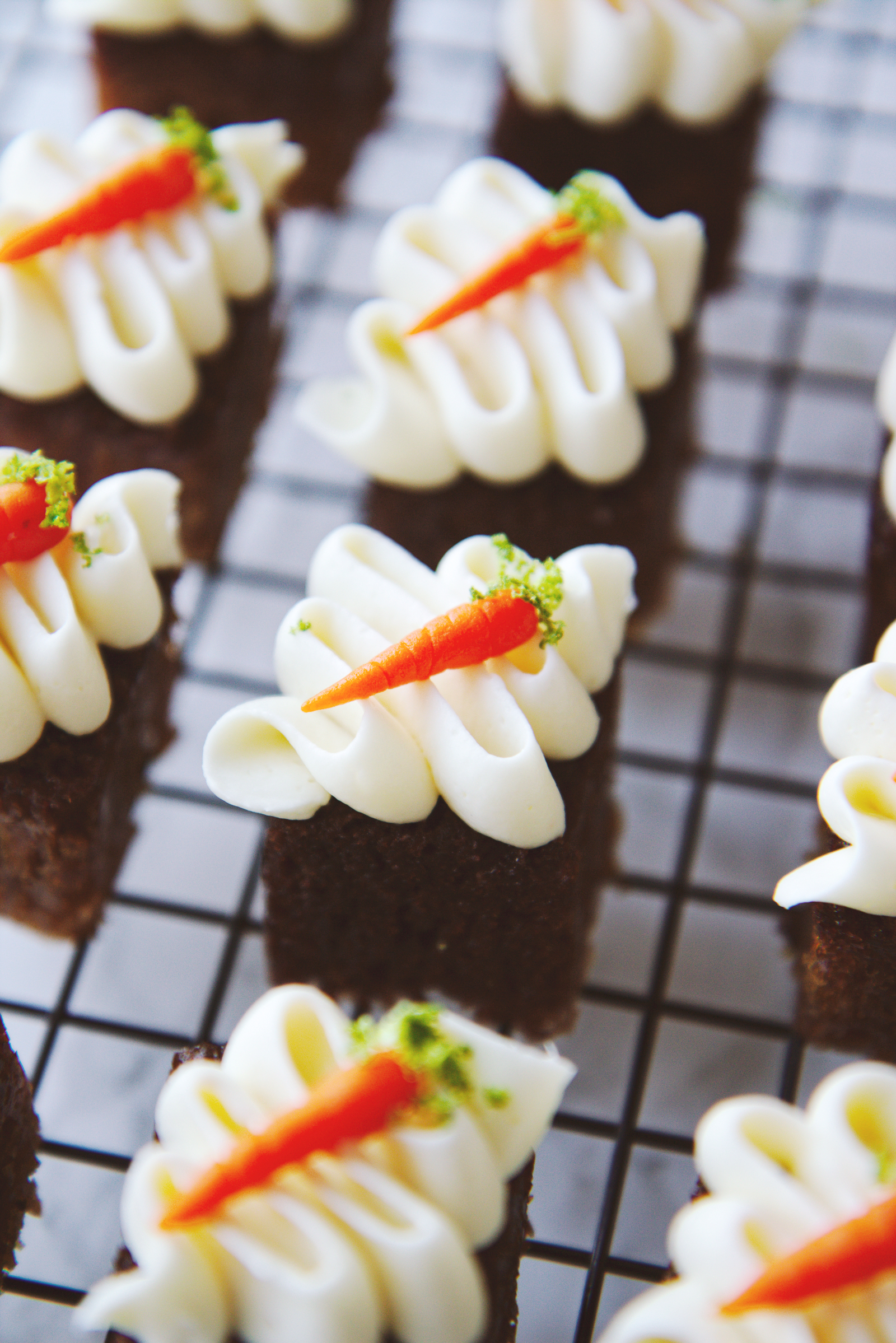 To bake these, I actually used an oven-safe ice cube mold. You could use a mini brownie pan or just bake them in a square 8×8 pan and cut them into shapes.
The marzipan carrots are easier than you think—just have a little patience and add the food coloring extremely slowly! I use Wilton and Americolor. For the lime zest leaves, I actually just zested a lime onto a plate and used tweezers to drop it onto the cake. That way, I had a little more control. You could also just sprinkle it on or make leaves out of marzipan.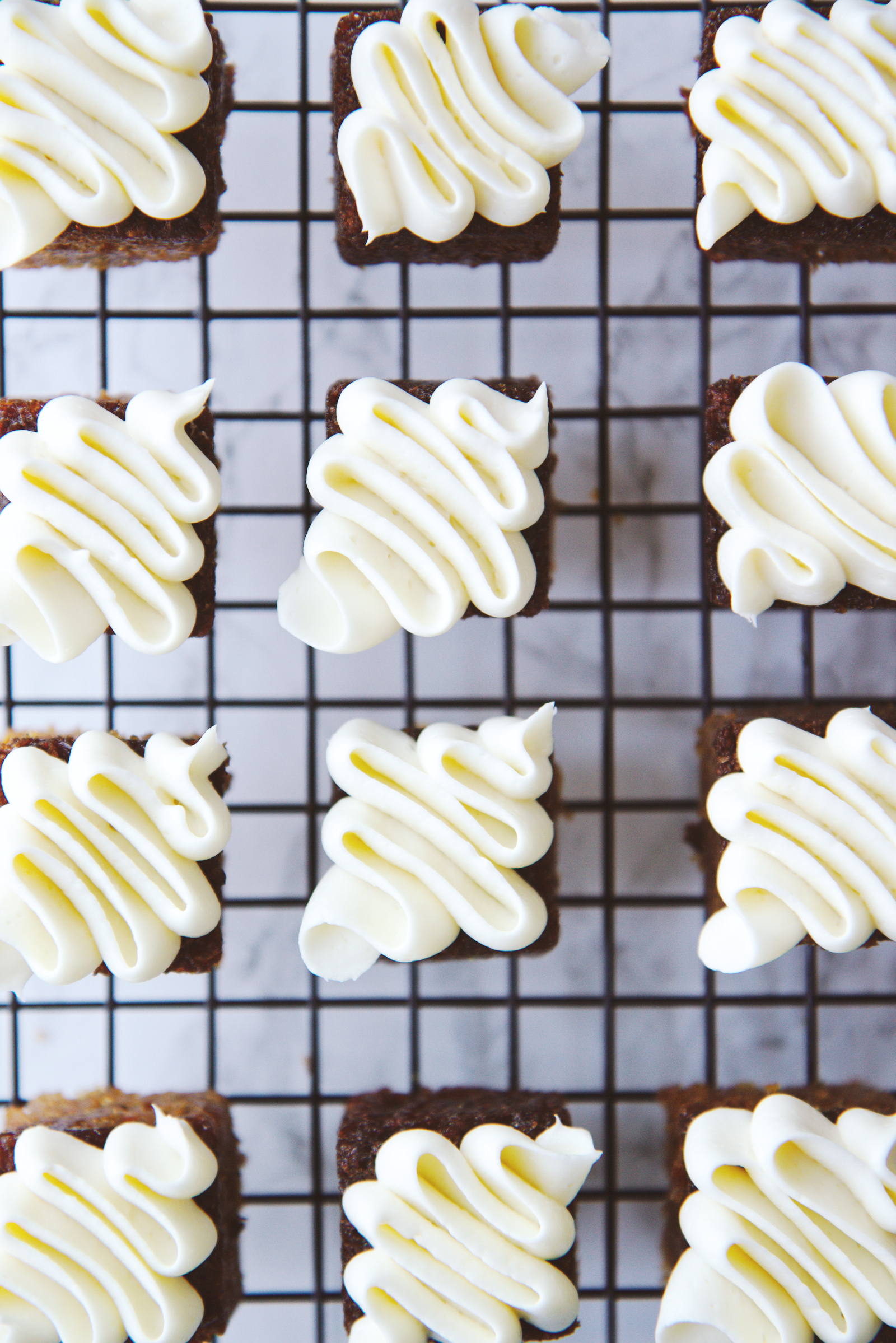 Carrot Cake Bites
makes 12 petit-fours or 1 8×8 cake
ingredients:
60 grams (2 ounces, 1/4 cup) butter
50 grams (1/4 cup) packed brown sugar
50 grams (1/4 cup) granulated sugar
1 egg
30 grams (2 tablespoons) neutral oil
75 grams (1/2 cup plus 2 tablespoons) flour
1/2 teaspoon baking powder
1/8 teaspoon baking soda
1/2 teaspoon cinnamon
1/4 teaspoon ground ginger
pinch ground cloves
1/2 teaspoon kosher salt
1-2 medium sized carrots, shredded (about 1 cup)
for the frosting:
120 grams (120 mL, 1/2 cup) heavy cream
140 grams (5 ounces) cream cheese, room temperature
90 grams (3/4 cup) powdered sugar
to assemble:
30-60 grams (1-2 ounces) marzipan
orange food coloring
1 lime
directions:
Preheat oven to 350 degrees F.
Grease and flour your baking dish.
Beat butter, brown sugar, granulated sugar, and egg together on high speed until doubled in volume and lightened in color.
Add in the oil and mix on low speed until homogeneous.
Add in the flour, baking powder and soda, spices, and salt and mix until batter just starts to come together.
Stir in the carrots and portion out into baking dish.
Bake for 15-20 minutes, depending on the size of the baking dish—a cake tester should come out clean.
Allow to cool completely.
Meanwhile, shape the marzipan carrots and zest the lime.
To make the frosting, whip the cream cheese and powdered sugar together until fully mixed; whip the cream separately and then slowly mix the two together, being careful not to knock all the air out of the cream.
Frost the petit fours however you desire, and top with a marzipan carrot and a dusting of lime zest for the leaves.