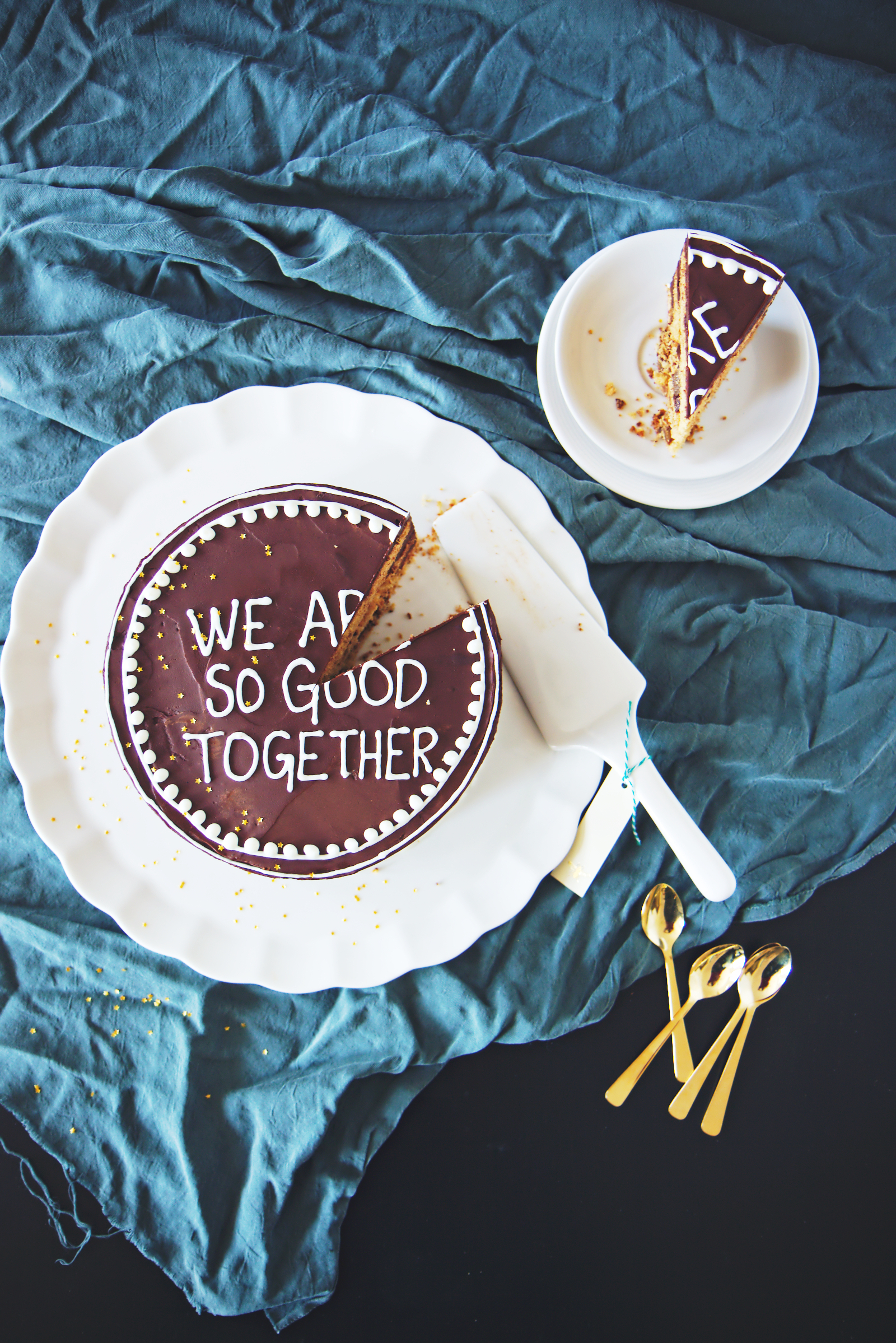 A half full moon in Mexico City I think of you
And when I saw the Southern Cross I wished you had too
I wish my heart was as cold as the morning dew
But it's as warm as saxophones and honey in the sun for you
—Camera Obscura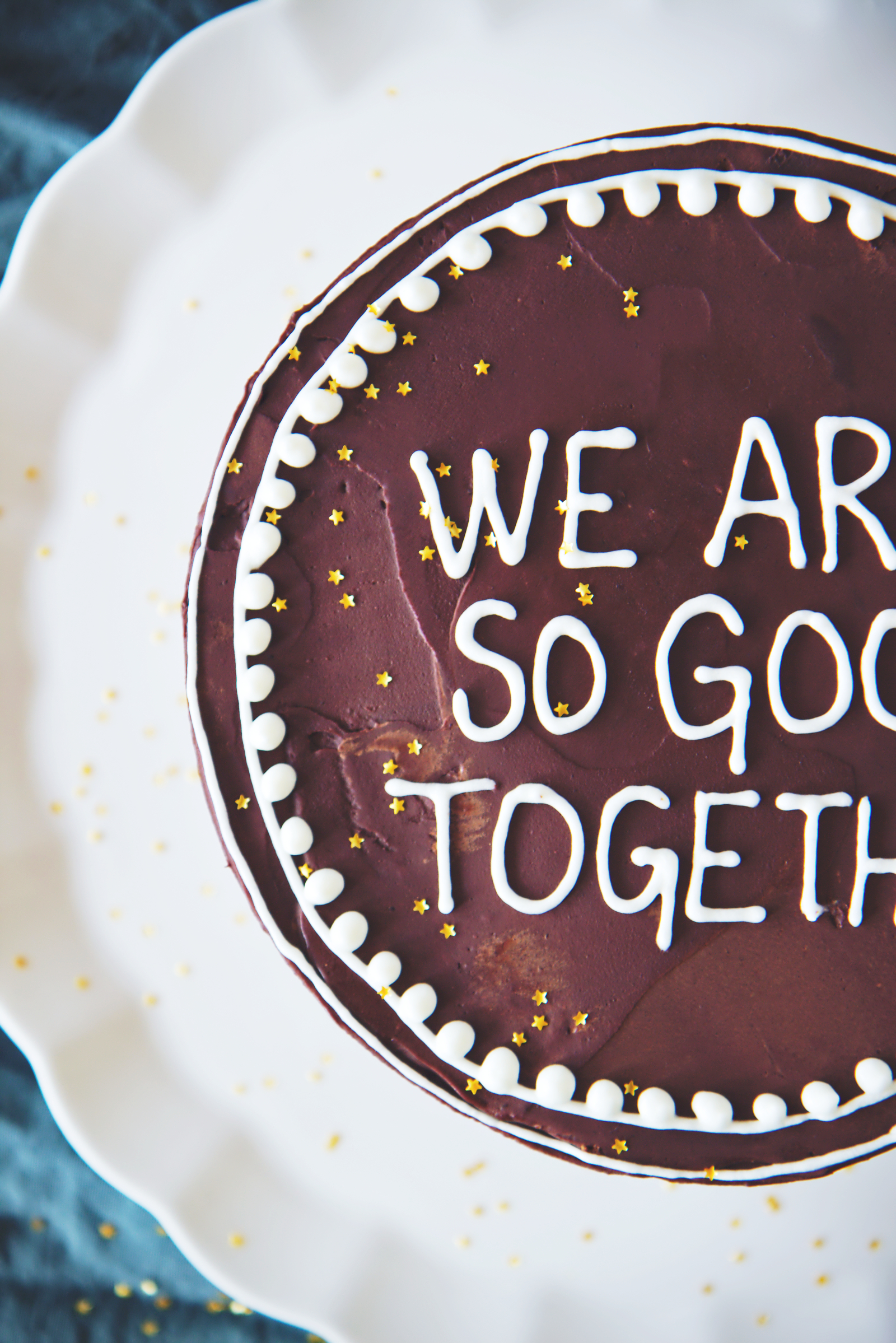 I met Nati when we were both eighteen years old. We have seen three of his birthdays come and go (and two of mine).
Though we are still quite tender and young, our relationship has grown into something far hardier than the sweet spring shoot that it first was.
I mean, I've now spent 10% of my life fascinated by this boy (less the 2% spent frustrated by him). Side by side in the library, across dinner tables, passenger and driver in the car. Nearly inseparable.
That's the beautiful thing about being in college and being in a relationship. We have all this time to spend together—no separate jobs or many demands outside the library. (Although we do average an obscene number of hours in the library every day.)
Of course, we are fortunate to have the same major and thus many of the same classes, but N and I have grown to be symbiotic beyond just doing problem sets together. It is easy—and comforting—to be together. We support one another and can always be there for each other.
No two relationships are the same, of course, which is why giving relationship advice and identifying with others can be tricky. What works for us is completely different than for our friends.
But what works, works.
And so, Sunday, we had dinner at Momotaro (probably our favorite restaurant) to celebrate today: our 2 year anniversary!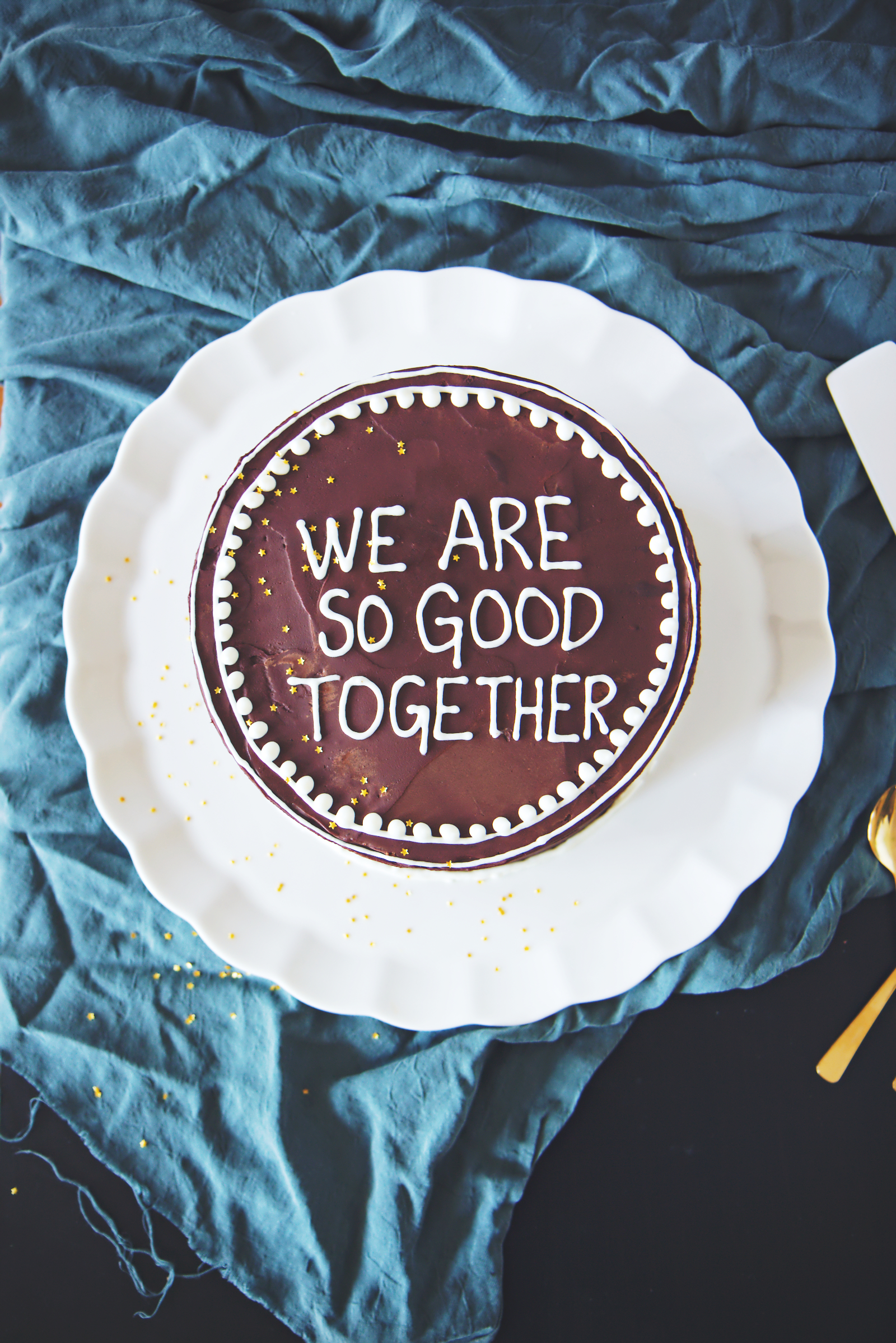 So happy happy to my beloved. You make me melt like a helpless scoop of ice cream in the sweatiest parts of July.
I was inspired to make this by a super cute cake I saw on Pinterest (of course) a while back.
I assembled it as best I remembered, snapped my photos, and then spent some time sleuthing to find the person who created such an adorable cake.
I found the site, delighted and impressed by the stunning photography all over again, and then was terribly dismayed to find out (via an indignant comment section) that the blogger had actually completely and silently ripped the exact design (not even changing the FONT like I did) from an artist, with nary a mention or link back.
Honestly, as someone who has been the victim of this type of irritating internet inspiration theft, I was seriously bummed. It's a terrible feeling, especially when the thief's site is more visible and famous than your own (ahem, Studio DIY. Passive aggressive stink eye your way).
I mean, how much does it take to provide a link back to your original inspiration for your readers? If you didn't outright steal their photos (which is a whole other issue), it costs you nothing. You used their beautiful content as inspiration for your own. It detracts not a single iota from your work!
It's healthy and good to want to recreate someone else's great content from time to time—just give them original credit or make your own damn stuff. So. With that rant out of the way…
This is the link to the original artist, Shanna Murray. I would just post this link to avoid sending more traffic to someone's stolen goods, but I drew heavy inspiration from 79 Ideas' cake version/photos of Shanna's work, so it's only fair. I simply recommend you click on Shanna's site instead of 79 Ideas because we vote with our clicks, people.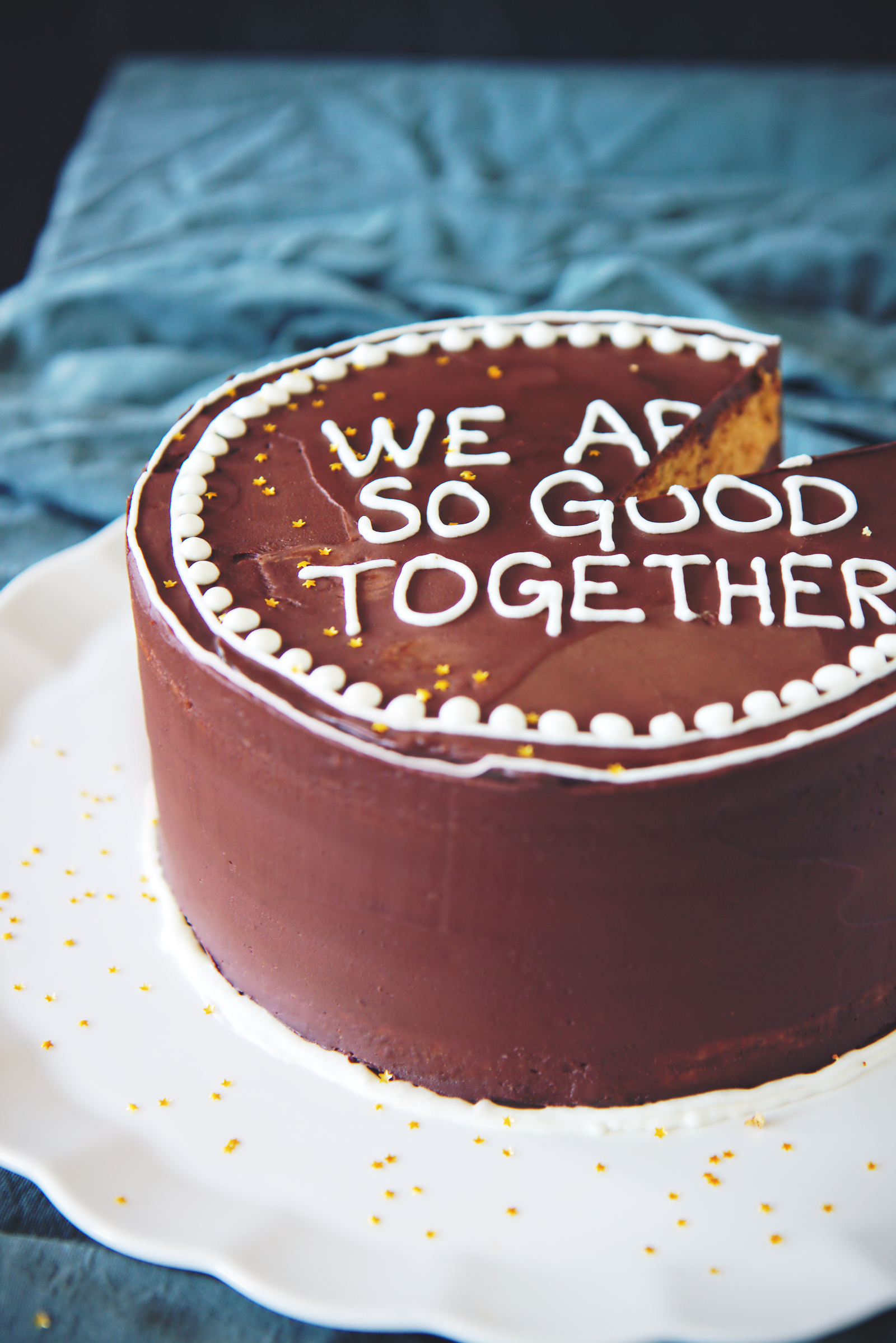 I wasn't sure what I wanted to make for the inside of the cake, so I drew inspiration from N figured out what description would embarrass him the most and ran with it.
See, he's naturally tall, dark, and handsome (lucky me!), so I wanted a very dark chocolate frosting to match.
He has the *best* caramel skin, so I toyed with the idea of a caramel or peanut butter cake, but upon opening my pantry and finding myself face to face with a big bottle of honey, I realized that a cinnamon honey cake would be perfect.
I added candied ginger as my contribution, because I tend to be spicy and toothsome while he runs as suave as ganache.
See? He's totally embarrassed right now.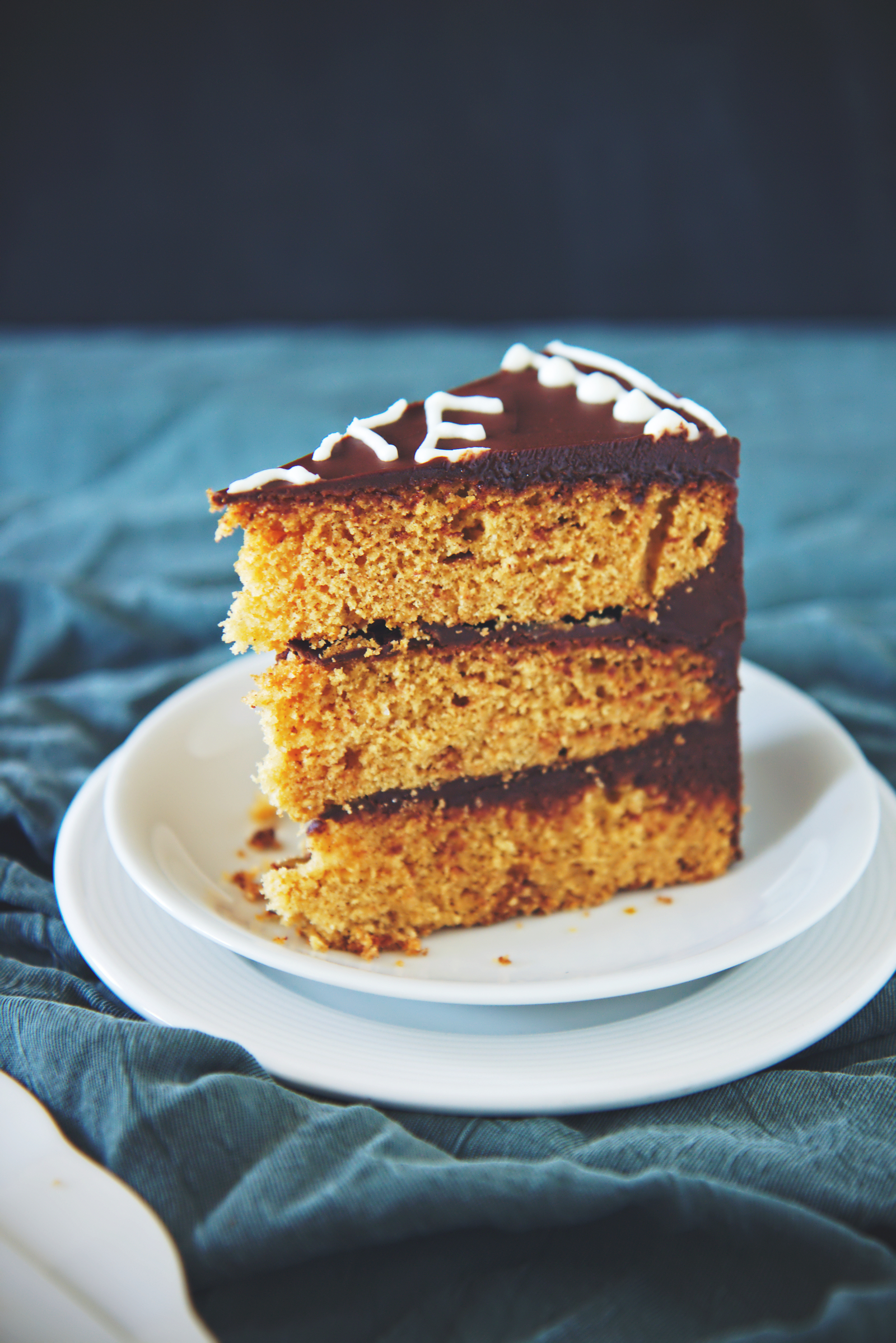 Anyways, this cake is fabulously grown-up.
It wouldn't be my first choice for kiddos or those who love sugary sweets because it's the opposite of that.
It's complex and subtle and very, very rich.
The honey cake is crumbly yet moist, and the cinnamon shines through. The honey plays the important role of tempering the sweetness—less sugar is needed, and the flavor of the honey is less one-note.
Spicy candied ginger provides a thoughtfully chewy and bright bite between the cake layers.
The ganache is made ultra-smooth by using dark, bittersweet chocolate plus butter and cream, with a generous scoop of Nutella to round it out.
Overall, this is one of the more elegant layer cakes I've made. It is a special celebration cake, whether for a birthday or an anniversary or a graduation (*shudder*).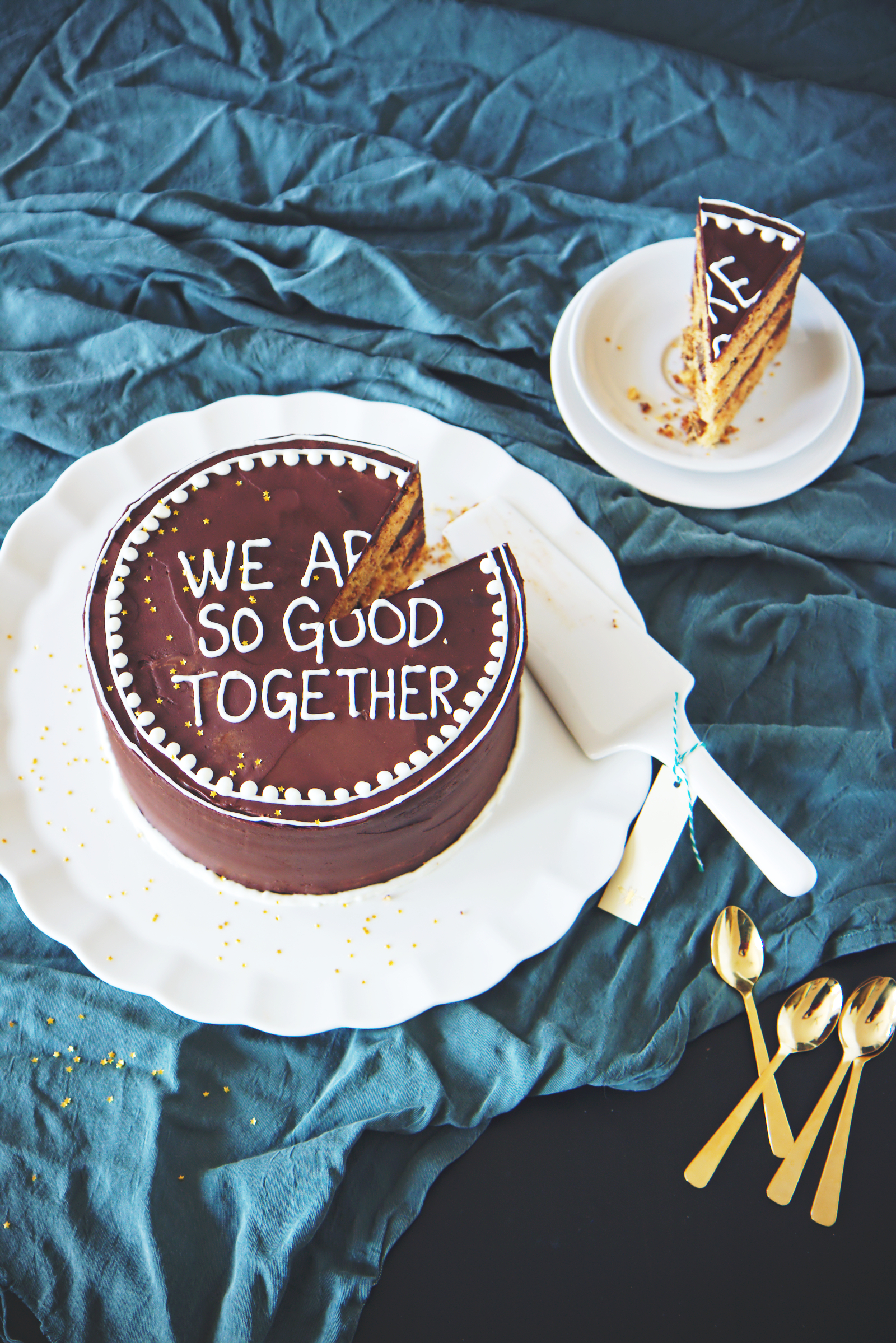 Finally, I've never shared a picture of the two of us, but now is as good a time as ever: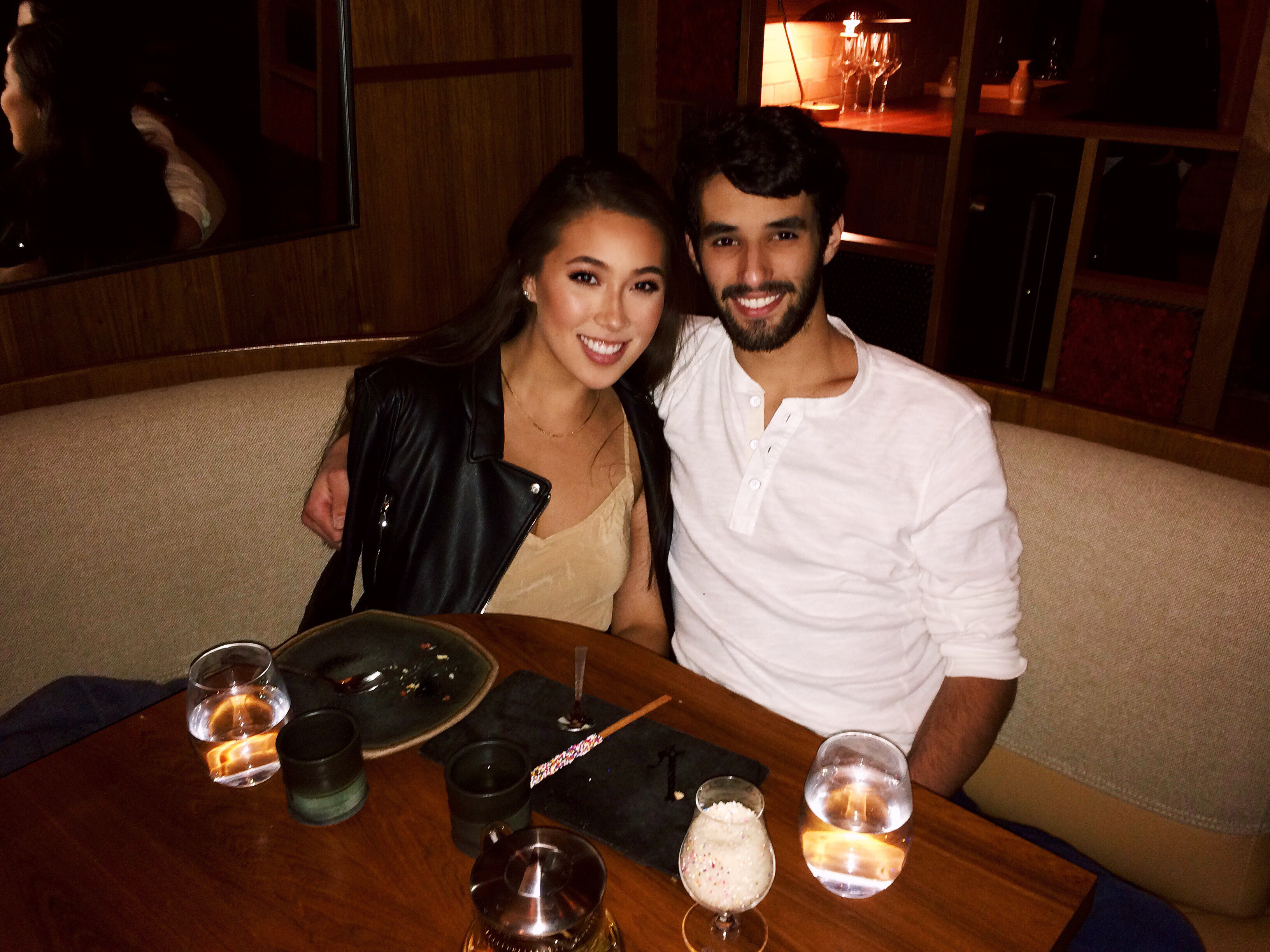 Dark Chocolate Honey Cake
cake portion adapted from Love, Cake
makes 1 3×8 inch cake
ingredients:
for the cake:
115 grams (1/3 cup) honey
1 teaspoon baking soda
300 grams (2 1/2 cups) AP flour
1/2 teaspoon baking powder
1/2 teaspoon kosher salt
1/2 teaspoon cinnamon
250 grams (14 tablespoons) unsalted butter
200 grams (1 cup) sugar
3 large eggs
180 grams (3/4 cup) buttermilk
for the ganache:
225 grams (2 sticks) butter
75 grams (1/3 cup) heavy cream
300 grams (11 ounces) dark chocolate, chopped
100 grams (5 tablespoons) nutella
pinch salt
to finish:
handful candied ginger, chopped finely
1 tablespoon butter, soft
1/2 cup powdered sugar
1 tablespoon heavy cream, as needed
pinch salt
directions:
Make the cake: preheat oven to 350 degrees F and butter and flour 3 8-inch round pans.
Place honey in a pot over medium heat for about 45 seconds, until it becomes fluid and runny.
Stir in the baking soda and stir with a spatula for another 45 seconds, until the mixture is very pale golden and foamy.
Remove from heat and pour into a bowl.
Place butter in the bowl of a stand mixer and beat on high for 2 minutes.
Add in the sugar and beat for another 2 minutes.
Scrape the sides of the bowl and add the eggs; beat for another 2 minutes before adding the honey mixture while stirring.
Add the buttermilk and stir once, until half combined.
Add the flour on top, along with the baking powder, salt, and cinnamon.
Stir until everything is combined and batter is smooth, about 45 seconds.
Portion the batter out evenly into the prepared pans.
Bake for 12-15 minutes, until a tester comes out with only a few crumbs.
Allow to cool completely on a wire rack.
Make the ganache: place chopped chocolate in a large bowl.
Microwave in 10 second bursts until chocolate is 1/2 melted.
Stir and set aside; heat butter and cream for 30 seconds in the microwave, until melted and quite warm but not scalding hot.
Pour cream mixture over the half melted chocolate and allow to sit for 30 seconds.
Stir until cream is incorporated; add the Nutella and microwave for 10-30 more seconds, stirring well between microwaving, until the mixture is completely melted and is glossy and smooth.
Allow to cool to room temperature; place in fridge for 20 minutes until solid but still soft enough to be scoopable.
Whip or beat vigorously with a spoon or mixer until the frosting is fluffy and spreadable.
To decorate the cake, place one layer on cake stand. Spread 1/3 up of the ganache over the layer, then sprinkle half of the chopped ginger on top.
Repeat with the second layer, then top with the third layer and frost the outside of the cake with the remaining ganache.
Refrigerate while you make the white pipeable icing.
To make the white icing, beat butter with powdered sugar and a pinch of salt until mixture is smooth.
Add in the cream 1 teaspoon at a time until the icing is thin enough to be pipeable.
Decorate chilled cake as desired; serve at room temperature (take cake out of the fridge 1-2 hours before serving).