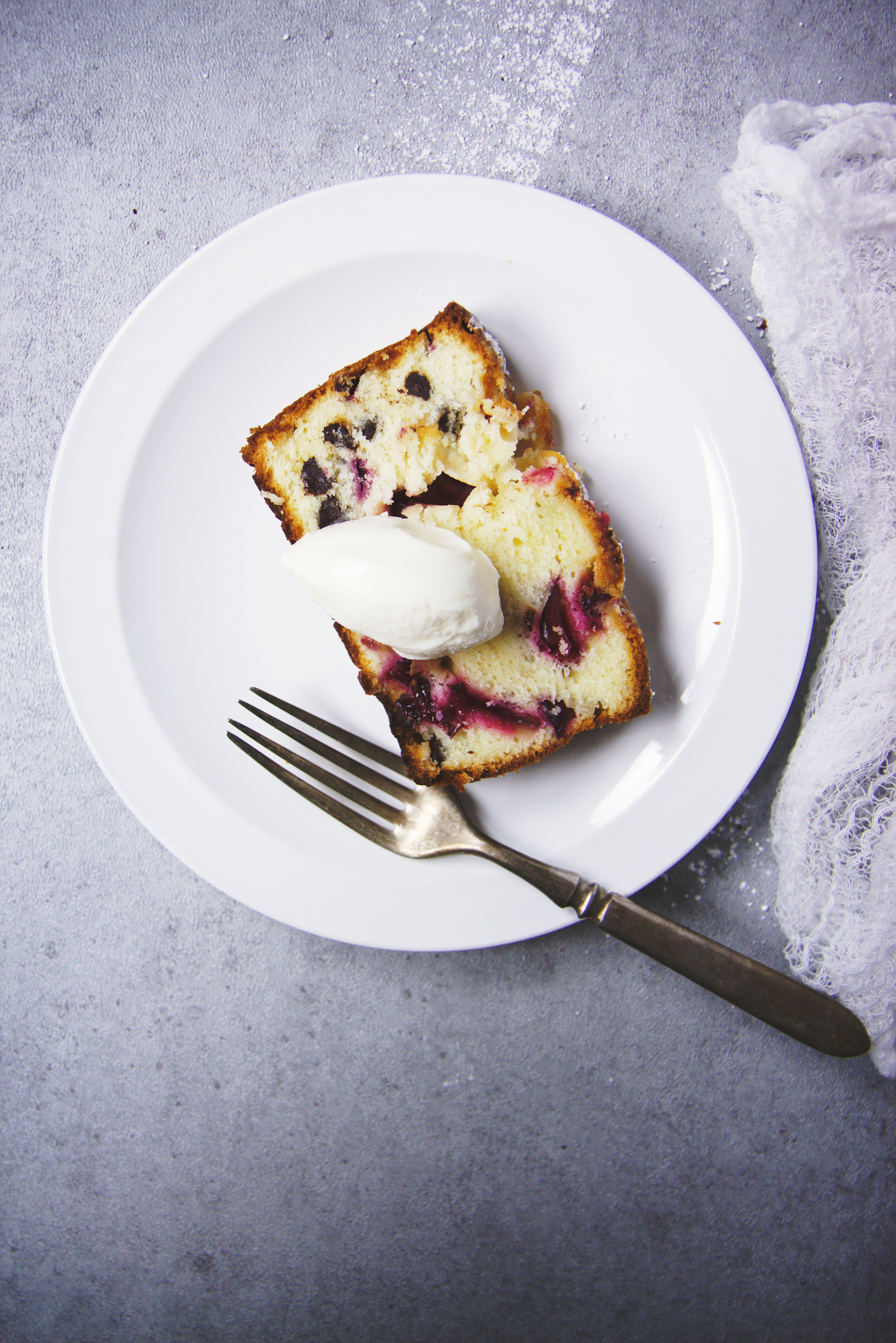 "Men's strengths go hand in hand with their weaknesses.
That is why there is no such thing as an invincible warrior, and why heroes die."
― Shan Sa, Empress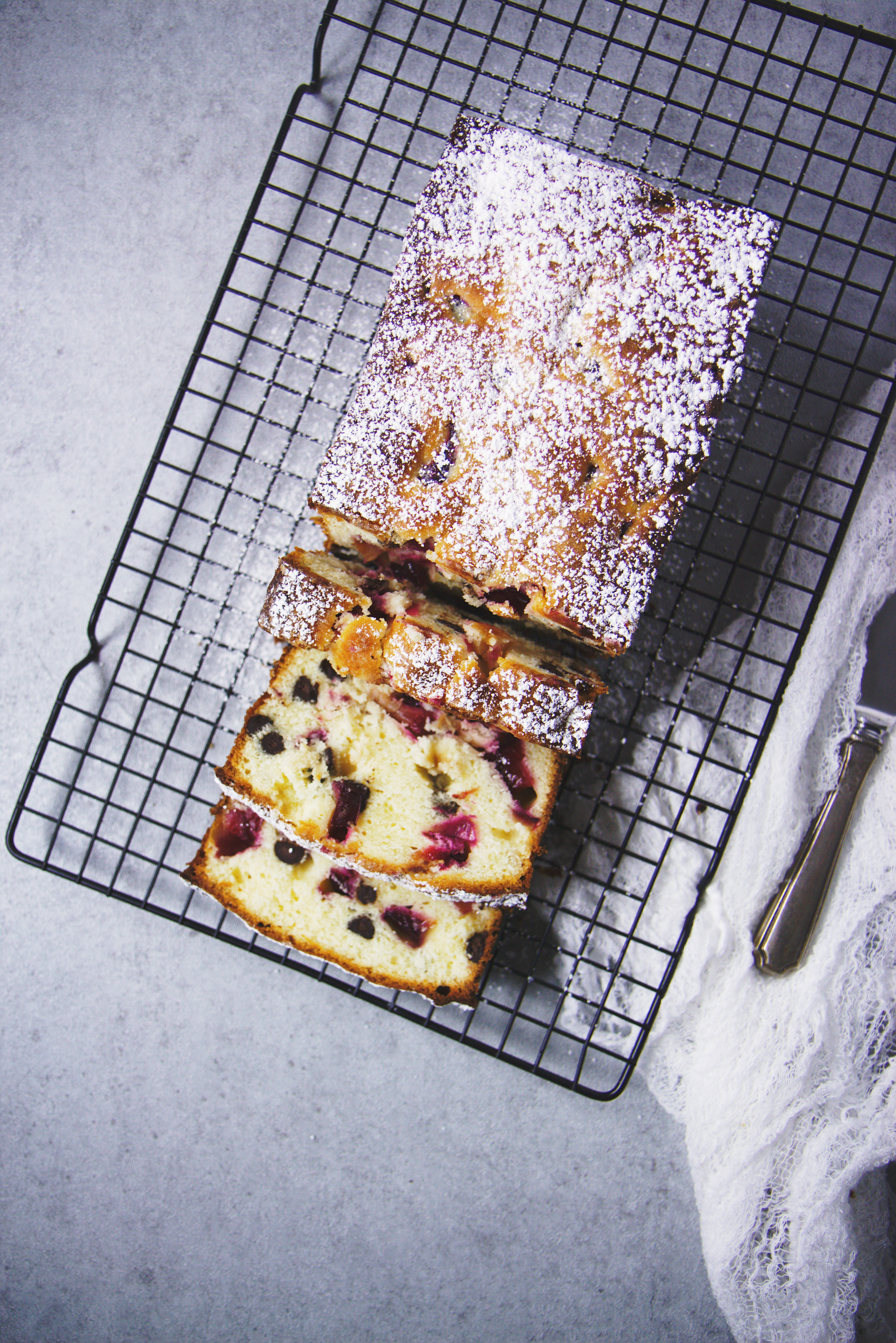 November is here!
It's cold, blustery, and the leaves and time have changed. Fall is set in deep.
That means Thanksgiving draws nigh. My favorite time to be busy cooking. I have prepared my menu and absolutely cannot wait to go home and be in a real kitchen with a real, fancy Wolf oven and a fridge that can actually maintain temperature. (Side eye @ my New York fridge. Sigh.)
Time has been flying with things being busy at work, and I haven't gotten around to posting as much as I've wanted to. But! I have a few really great recipes I want to share before Thanksgiving, and I'll also be doing a round-up of recipes from LPF and also other blogs in case you need some inspo!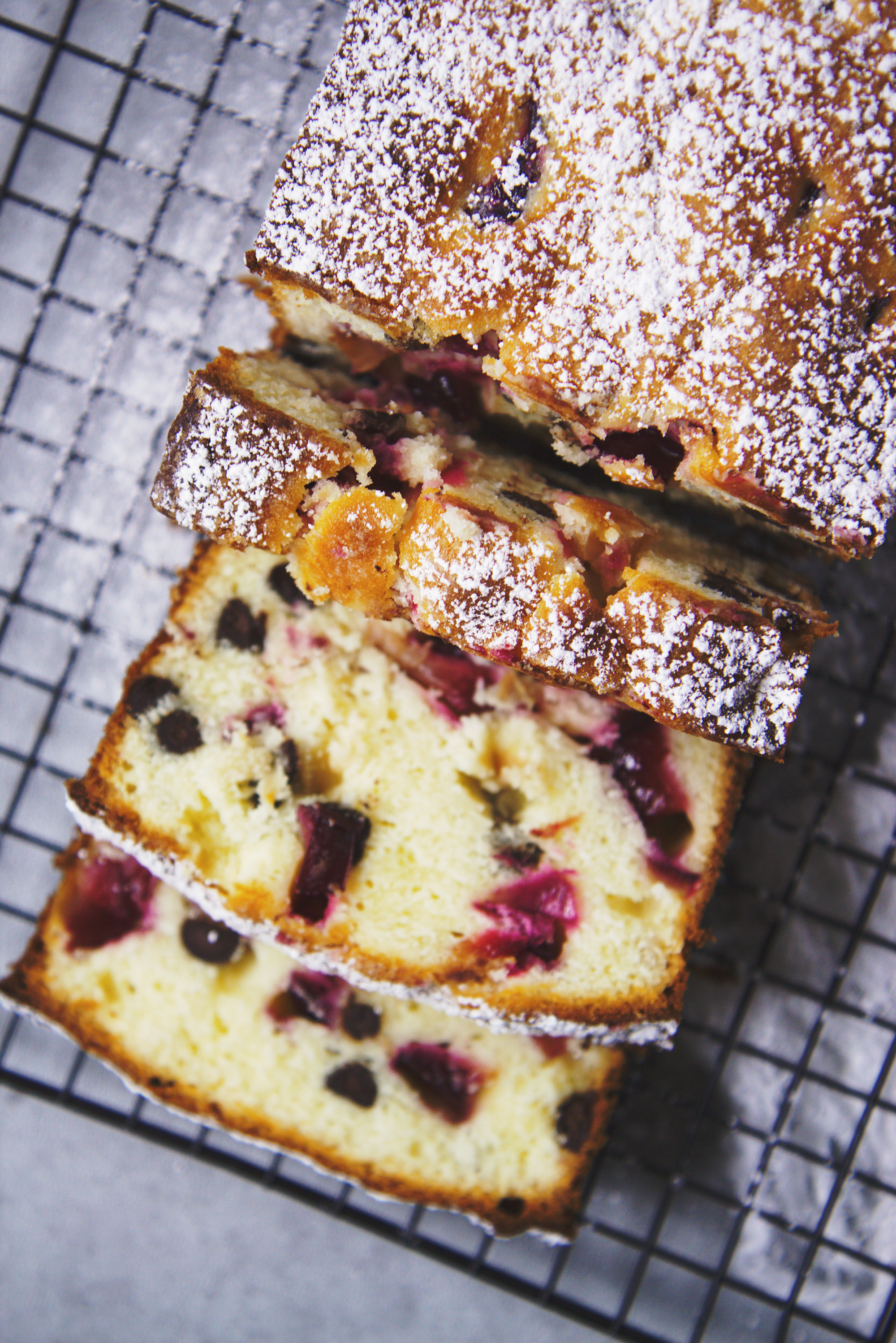 Today, I'm sharing the world's most perfect sour cream pound cake, studded with fuschia pink empress plums, tart and sweet and jammy, and rich, bitter dark chocolate and served warm with a scoop of creamy vanilla bean ice cream.
This is my new go-to recipe for pound cake. (!!!!)
It produces a cake with a tight, dense crumb that is remarkably moist without being heavy. The sour cream adds complexity and the cake isn't overly sweet. It lends itself brilliantly to adaptations and different mix-ins.
Although plums + chocolate were nothing short of incredible, I'll be adapting this same base recipe for Thanksgiving but with a caramel apple flavor. (~heart eyes~)
The possibilities are endless: chocolate, lemon, blood orange, etc. Tuck this recipe away in your back pocket for the next time you need a truly great pound cake!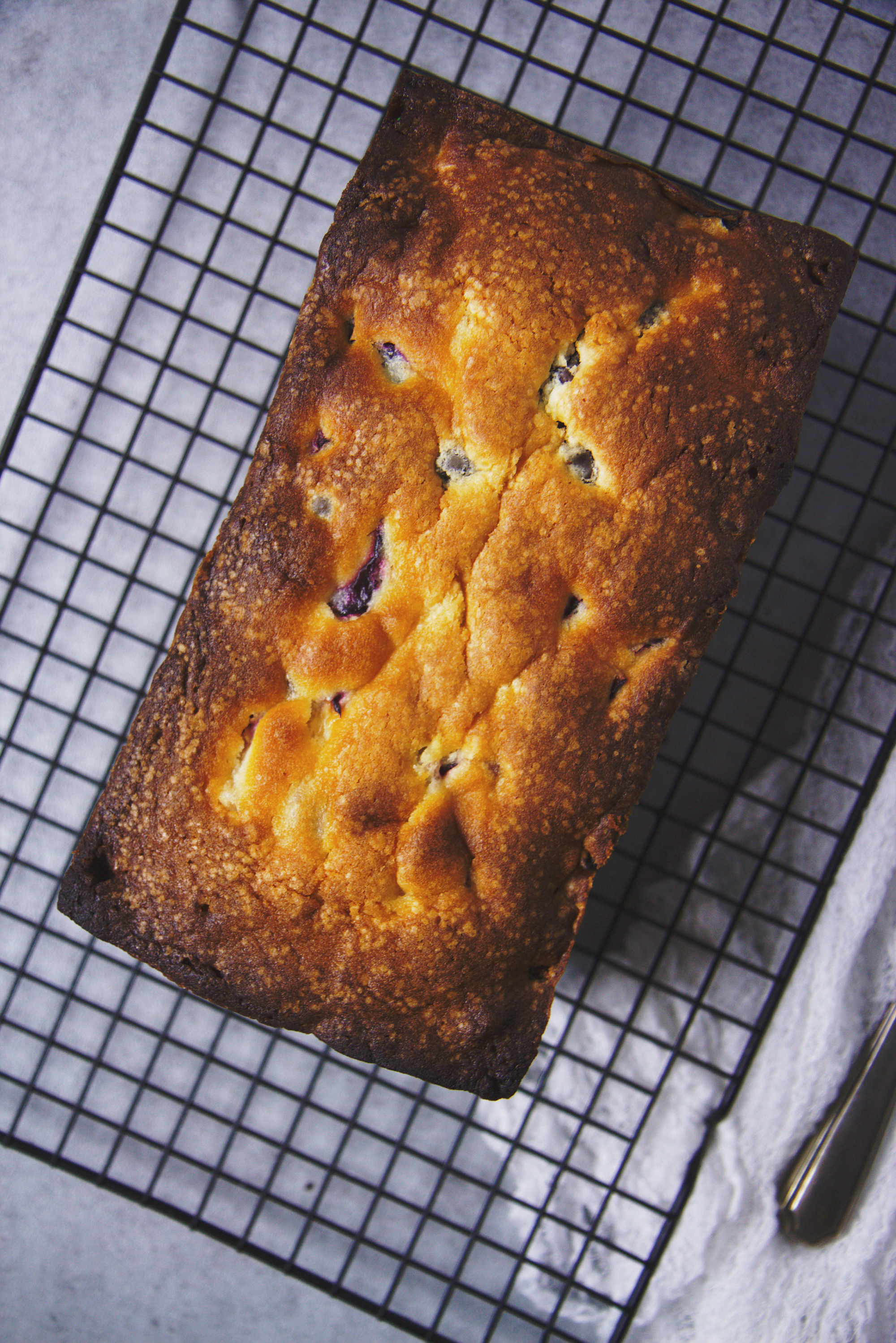 Plum and Chocolate Sour Cream Pound Cake
adapted from Stella Parks, via Serious Eats
makes 1 loaf cake
ingredients:
250 grams (1 1/4 cups) sugar
142 grams (1/2 cup plus 2 tablespoons, 10 tablespoons) butter, softened
1/4 teaspoon salt
3 eggs
215 grams (7.5 ounces, 1 2/3 cup fluffed and spooned) flour
140 grams (5 ounces, 2/3 cup) sour cream
4 finely chopped prune plums
1/3-1/2 cup dark chocolate chips
1 tablespoon flour
directions:
Preheat oven to 350 degrees F and grease and flour a loaf pan.
Place sugar, butter, and salt into the bowl of a stand mixer fitted with the paddle attachment.
Beat on high speed for 4 full minutes, until light and fluffy with no graininess left.
Add in the eggs one at a time, mixing for 30 seconds between each one to ensure they are incorporated fully.
Add in the flour in four portions and the sour cream in three; begin with the flour and alternate mixing the dry and wet.
Scrape the sides of the bowl and mix on low for 30 seconds to ensure homogeneity.
Toss the chopped plums and chocolate chips with a tablespoon of flour, then gently fold into the batter.
Spread batter into prepared pan; bake for 45 minutes to an hour, or until a tester inserted into the center comes out mostly clean and the inside registers 200 degrees F.