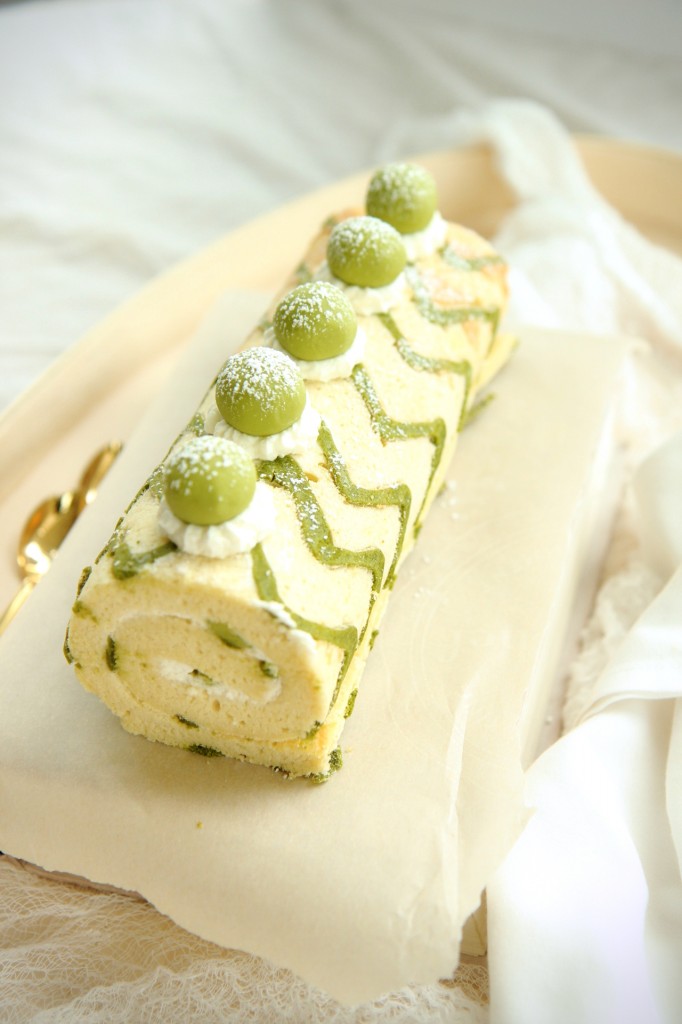 Do you have doubts about life? Are you unsure if it's worth the trouble?
Look at the sky: that is for you. Look at each person's face as you pass on the street: those faces are for you. And the street itself, and the ground under the street and the ball of fire underneath the ground: all these things are for you.
They are as much for you as they are for other people.
Remember this when you wake up in the morning and think you have nothing.
Stand up and face the east. Now praise the sky and praise the light within each person under the sky.
It's okay to be unsure. But praise, praise, praise.
— Miranda July, No one belongs here more than you.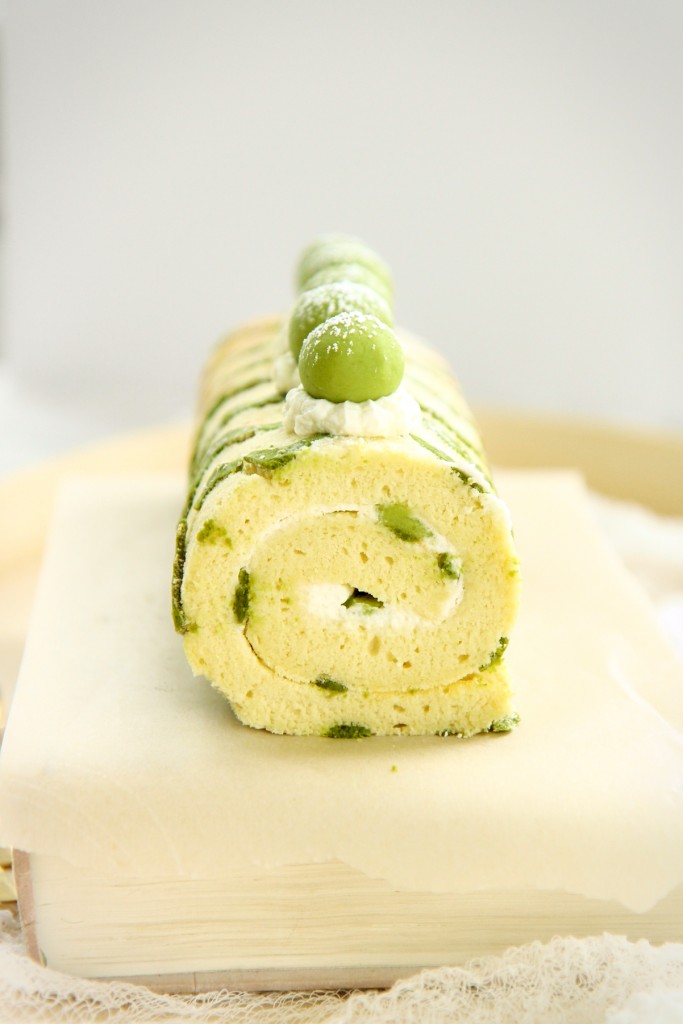 Home.
I am praising Home.
I am praising the ground beneath my feet, so familiar, worn and slick with rain.
Praising the sounds of fighting cats crickets that resonate through my bedroom window, flung open to let the sweet night breeze in.  (Apparently, during my absence, a troupe of kitties has been adopted in the neighborhood.  Occasionally, as they are like to do, they fight.  And yowl.  Thank god Ginger is deaf.)
The peaches.  The juiciest watermelon.  The hot sun.  The night storms.
The trees never seemed so green.
Today, while on a walk, I smelled–not for the first time, but the first in a long time–the smell of upstate woods.
It's damp.  The smell of soil and sweet decaying trees.  It smells like dirt and swimming holes and home.
The scent that the wind picks up as it sweeps through the forest.
Home.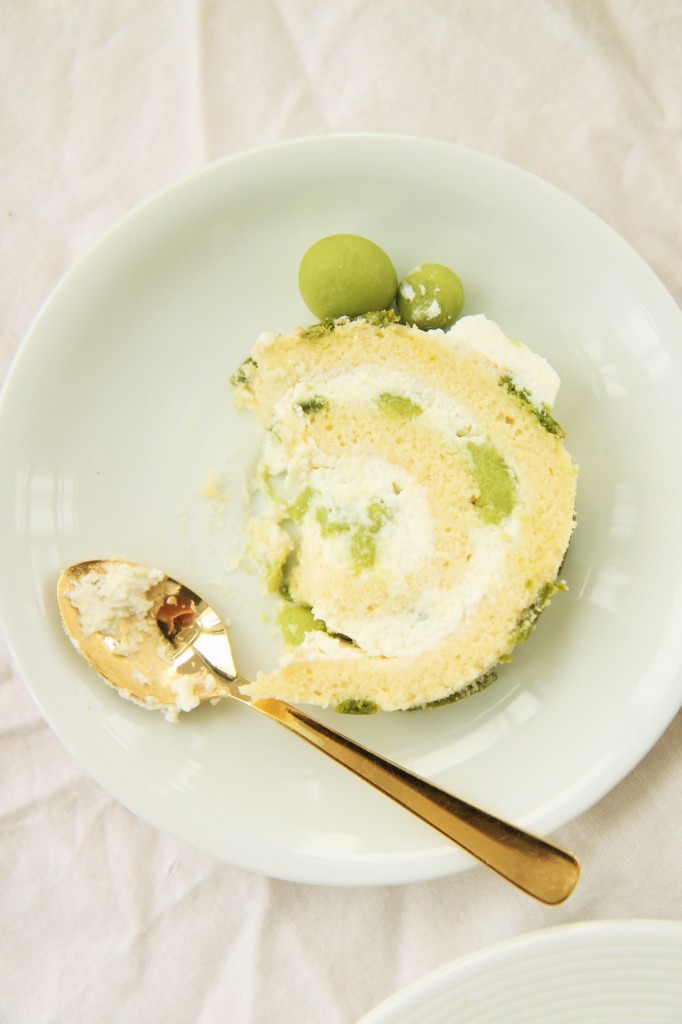 This is my first time returning home in six months.
I'm unsure.  Far from feeling foreign, it feels too familiar.
It feels stagnant.  Is this right?
Should I be here, spending my whole summer in my hometown?
Am I wasting time in this precious life, returning over and over and expecting things to be miraculously different?
Do I wish them to be?
I have doubts.  I am unsure.  I am scared and small.
And yet I am praising.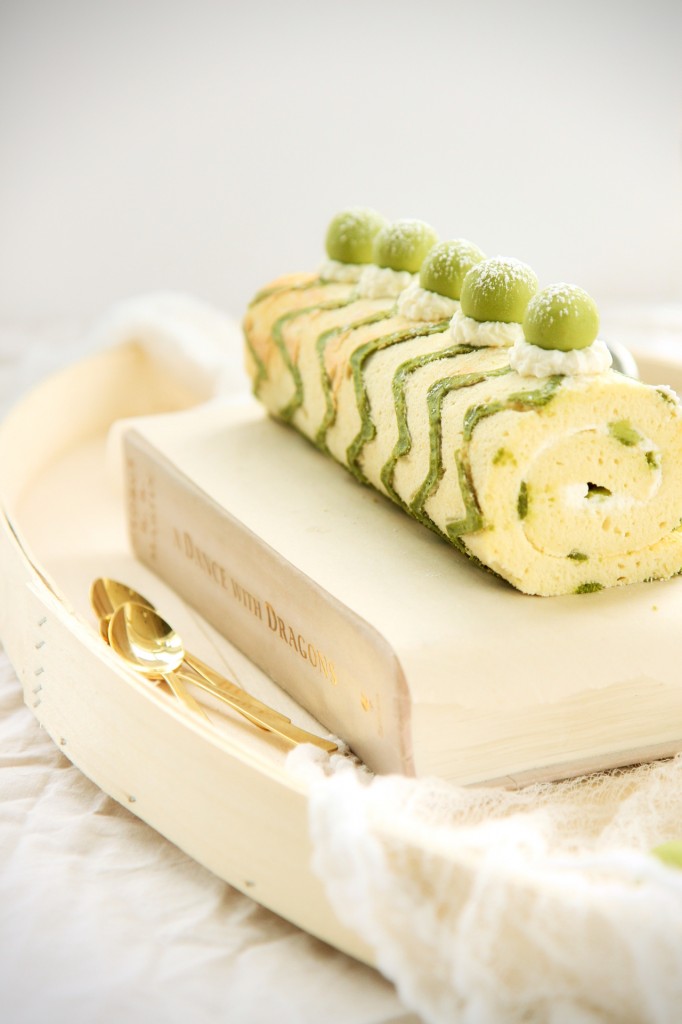 This is the last confection I made at college, in that godforsaken dormitory kitchen.
A matcha deco roll!  My second, actually, and third deco roll.  Here's the first and the second.
I'm still working on perfecting the decor paste, but I'm getting closer.
Here, a simple vanilla sponge is decorated with a matcha chevron pattern, rolled up with billowy cream studded with marzipan, and topped with little marzipan balls à la uber fab Molly of My Name is Yeh! 
So stinkin' cute. I just love it.
Matcha and almond pair beautifully, and I love the lightness of this cake.
Not too rich nor heavy.  It practically melts on your tongue.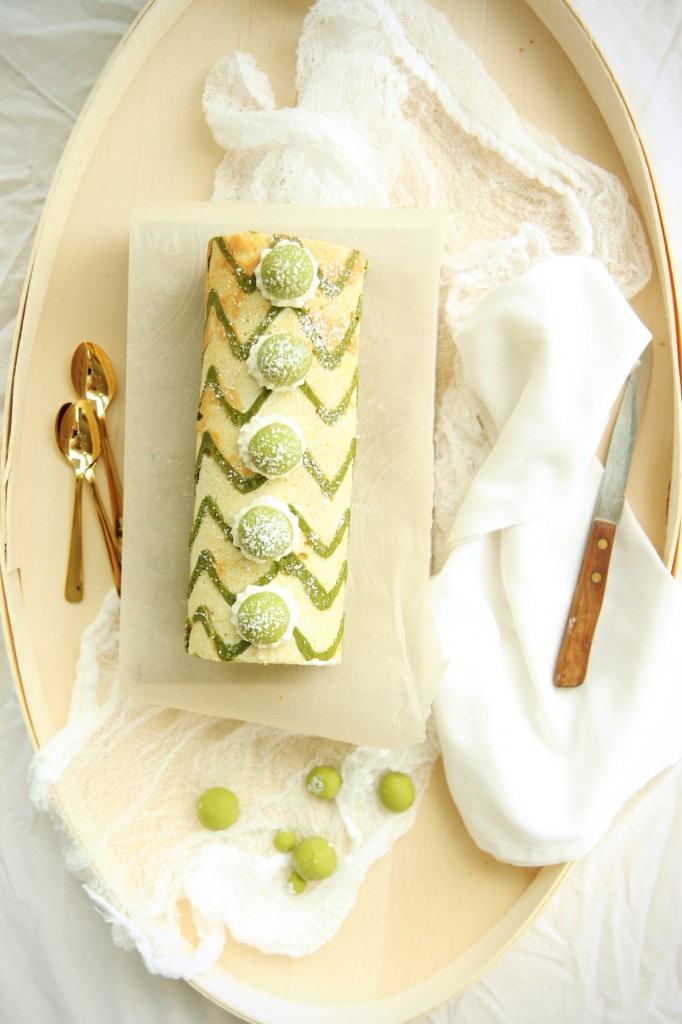 Are you asking yourself, Is that cake on a book?
Yes.  That cake is on a book.
Is this a little weird?  Yes.
Being the broke college blogger that I am, I quickly realized the conundrum I was in when I pulled this cake from the oven.
I didn't have a single plate among my, like, 10 plate-large collection on which the roll would fit.
Here at home, it's not an issue.  We have lots of discarded and mismatched dishware.
Oh well. I made do.
It also happens to be an amazing book, one that matches my favorite spoons, one that contains dragons and delights and murders and monarchs.  I love Game of Thrones so, so dearly.
Notice how I'm not letting a whisper of the finale pass through my lips.
Oh! Oh my god. GUYS the finale!!!!!
No spoilers.  Go read the books.  And watch the show.
And eat cake.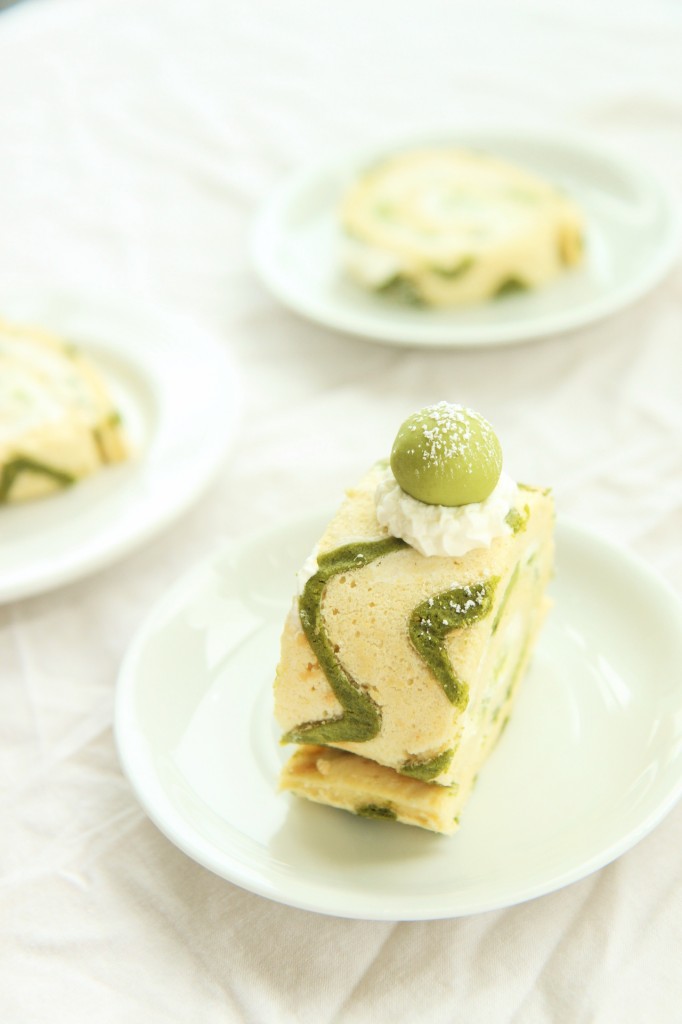 Deco Roll (Part III)
sponge portion adapted from Junko via Cakelets and Doilies
ingredients:
for the sponge cake:
for part I (yolk portion):
4 egg yolks
40 grams (3 tablespoons plus 1/2 teaspoon) sugar
80 grams (1/3 cup) milk
2 teaspoons vanilla extract
52 grams (3 tablespoons plus 1 teaspoon) vegetable oil
105 grams (3/4 cup plus 2 tablespoons) flour
1 pinch sea salt
for part II (meringue portion):
3 egg whites
30 grams (2 tablespoons plus 2 teaspoons) sugar
1 teaspoon cornstarch
for the matcha decor paste:
1 egg white
30 grams (2 tablespoons) of the yolk mixture
20 grams (1 tablespoon plus 1 teaspoon) vegetable oil
5 grams (1 heaping teaspoon) matcha
35 grams (heaping 1/4 cup) flour
30 grams (2 tablespoons plus 2 teaspoons) granulated sugar
15 grams (1 tablespoon) water
for the filling:
240 grams (1 cup) heavy cream, cold
1 cup (approximately 3/4 of a tube) marzipan, kneaded with 1 to 2 teaspoons matcha
directions:
Line a 15×11 inch jelly roll pan with parchment paper.
Preheat oven to 325 degrees F.
Make the sponge cake:
In a large bowl, whisk yolks and sugar together very well.
Whisk in milk, vanilla extract, and oil.
Remove 30 grams (2 tablespoons) and place in a small bowl.
Into the main yolk mixture, add the flour and sea salt and whisk very well– mixture will be thick.
Into the small yolk portion, whisk all of the matcha decor paste ingredients: egg white, oil, matcha, flour, sugar, and water.
The decor paste should not be too thick nor too thin, but just about pipeable: it shouldn't pour off your spoon nor should it glob to your spoon.
Fill a piping bag with the matcha decor paste and pipe whatever pattern you so desire onto the parchment paper lined baking sheet.
Place into the freezer for 5 minutes, then bake for 3 minutes.
Remove from oven and let cool while you make the meringue.
Place 3 egg whites into the bowl of a stand mixer and begin to whip.
Stir the sugar and cornstarch together.
When the egg whites become foamy, start very slowly adding the sugar mixture, 1 teaspoon at a time.
Continue to whip and add sugar until the meringue is at stiff peaks.
Remove 1/3 of the meringue and whisk it vigorously into the yolk portion to lighten up the batter.
Gently fold the remaining 2/3 of the meringue into the batter, making sure there are no meringue pockets.
Spread the batter gently over the baked decor paste.
Bake for 8-10 minutes, until golden and springy to the touch.
Meanwhile, place a sheet of parchment large enough to fit the cake on a clean counter and sprinkle with powdered sugar.
Place a second one nearby, and have a sharp knife at the ready.
When the cake comes out of the oven, carefully but deftly flip it onto the first, powdered sugar-sprinkled parchment sheet.
Trim the edges so that they're squared off.
Now, take the (hot! Careful!) cake and flip it back onto the second piece of parchment, so that the pattern is face-down on the counter.
Carefully and firmly roll up the cake from one short end to the other.
Store it seam side down while you prepare the filling and topping.
Make the filling: use your marzipan like play-dough!
Form 6 spheres out of about half of your marzipan, and set them aside.
Rip/crumble the rest of the marzipan into small pieces.
Whip the cream to stiff peaks.
Once the cake is completely cool, unroll it and slather whipped cream all over; sprinkle all of your marzipan bits (it will mostly cover the cream) on top.
Roll up the cake, pipe some extra whipped cream on top, and finish with your marzipan balls!
Enjoy!