Ceci n'est pas un cadeau.
Oh, the treachery of cake.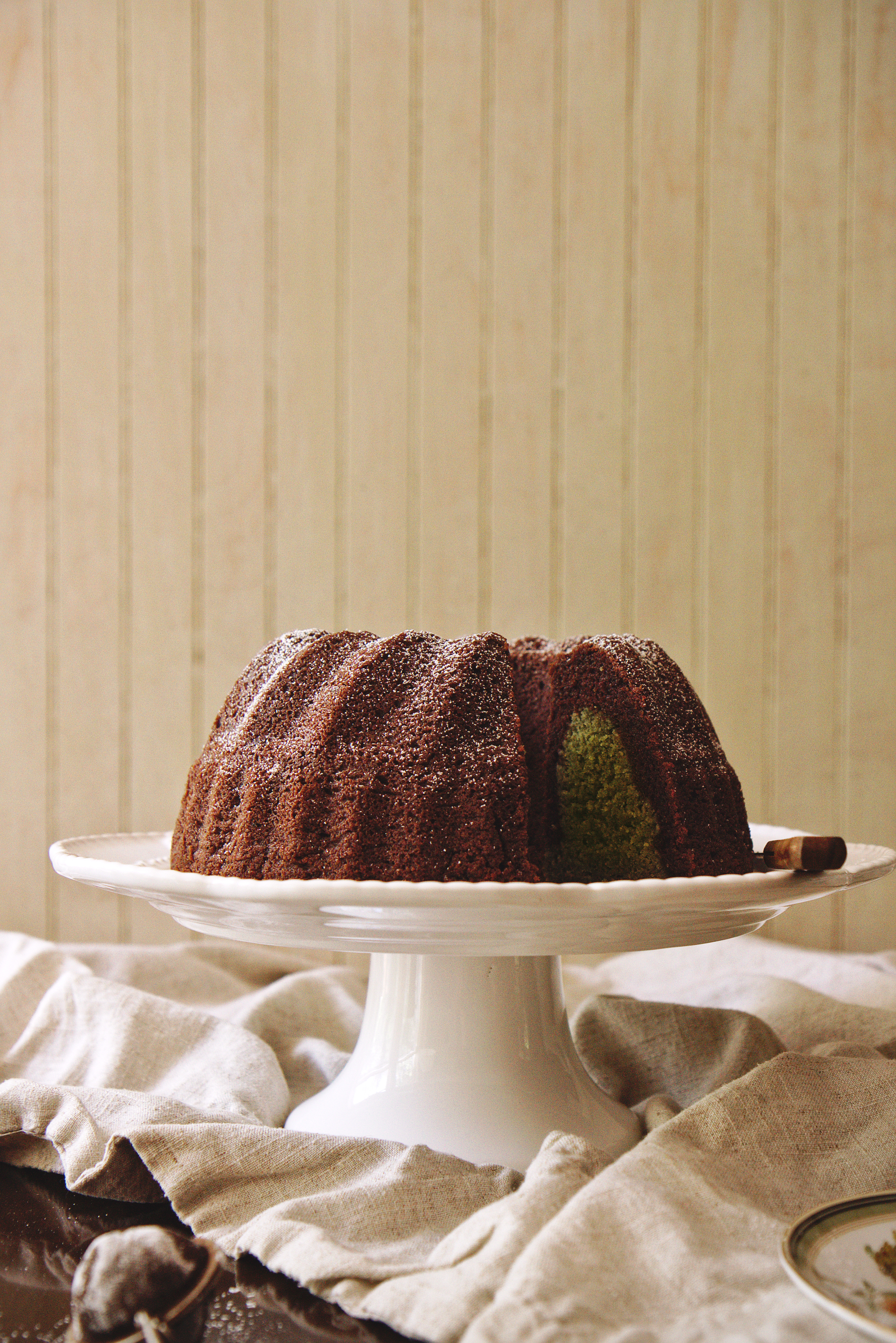 I must tell you, at once, of a miracle that has been flying well under anyone's radar for some time:
my petite Korean grandmother has ceased aging.
People! Pay attention!
It seems the antidote for age is simply refusing, in a classic Chang woman manner, to acknowledge your birthday.
Like so:
when anyone asks you what you want for said day, explain, only mildly peeved, that material goods are, in so many words, worthless and, additionally, take up too much space, do not buy me anything I do not want it;
when anyone asks you what kind of cake you want, respond, as if it is the most logical answer in the world, that you want whatever cake they want to make (bonus points if your granddaughter is a food blogger, because then you can reason that you want her to be able to document the cake).
An elegant and difficult solution—yes, that seems about right.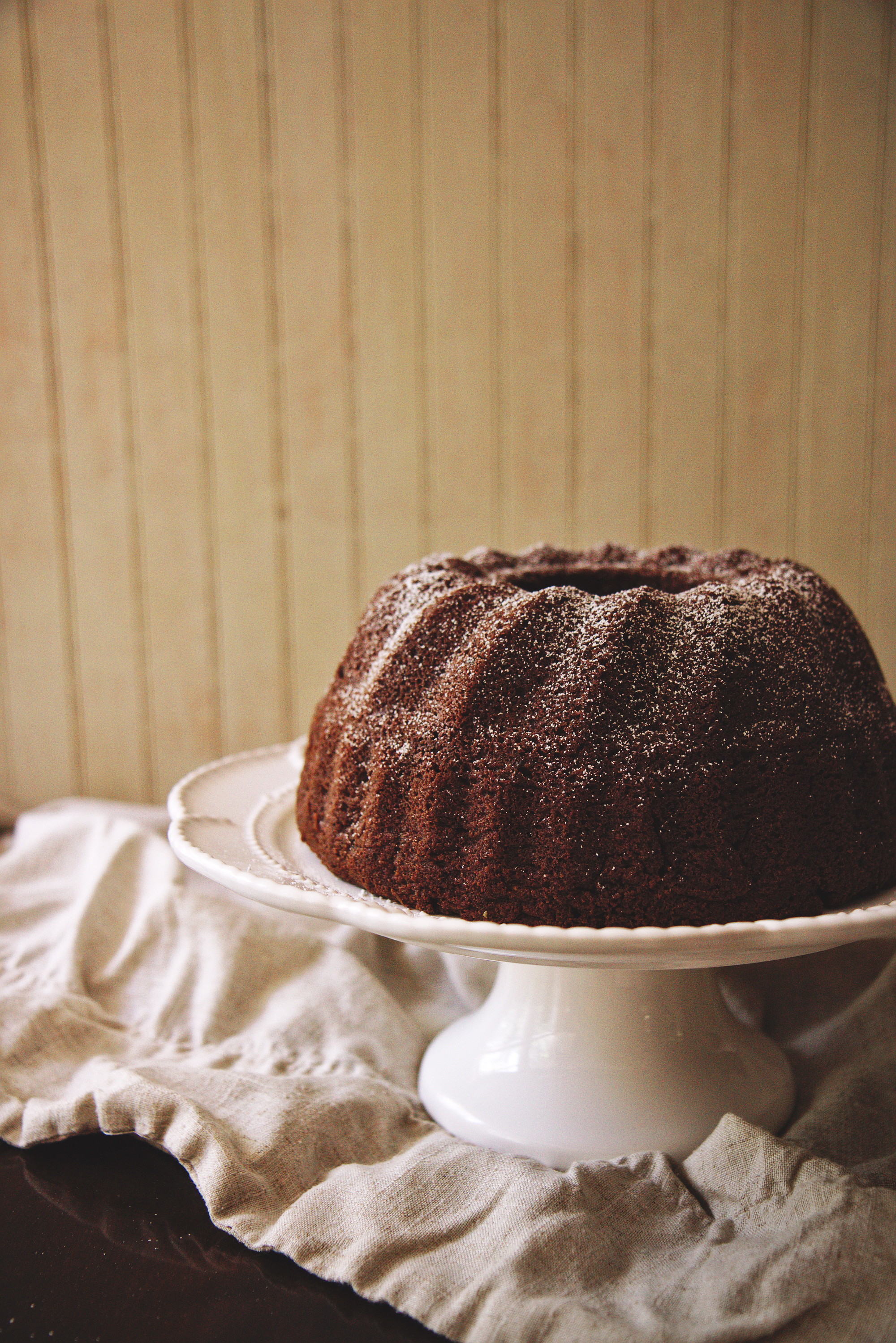 My mama urged me to write a blog post for September 8th.
I knew I wouldn't be able to finish the photos for this post by then, but I didn't expect it to be SO LATE coming.
If you're shaking your head at the screen because of my ridiculously long absence, I understand.
But don't leave just yet. I have cake, fwiendz. I have cake.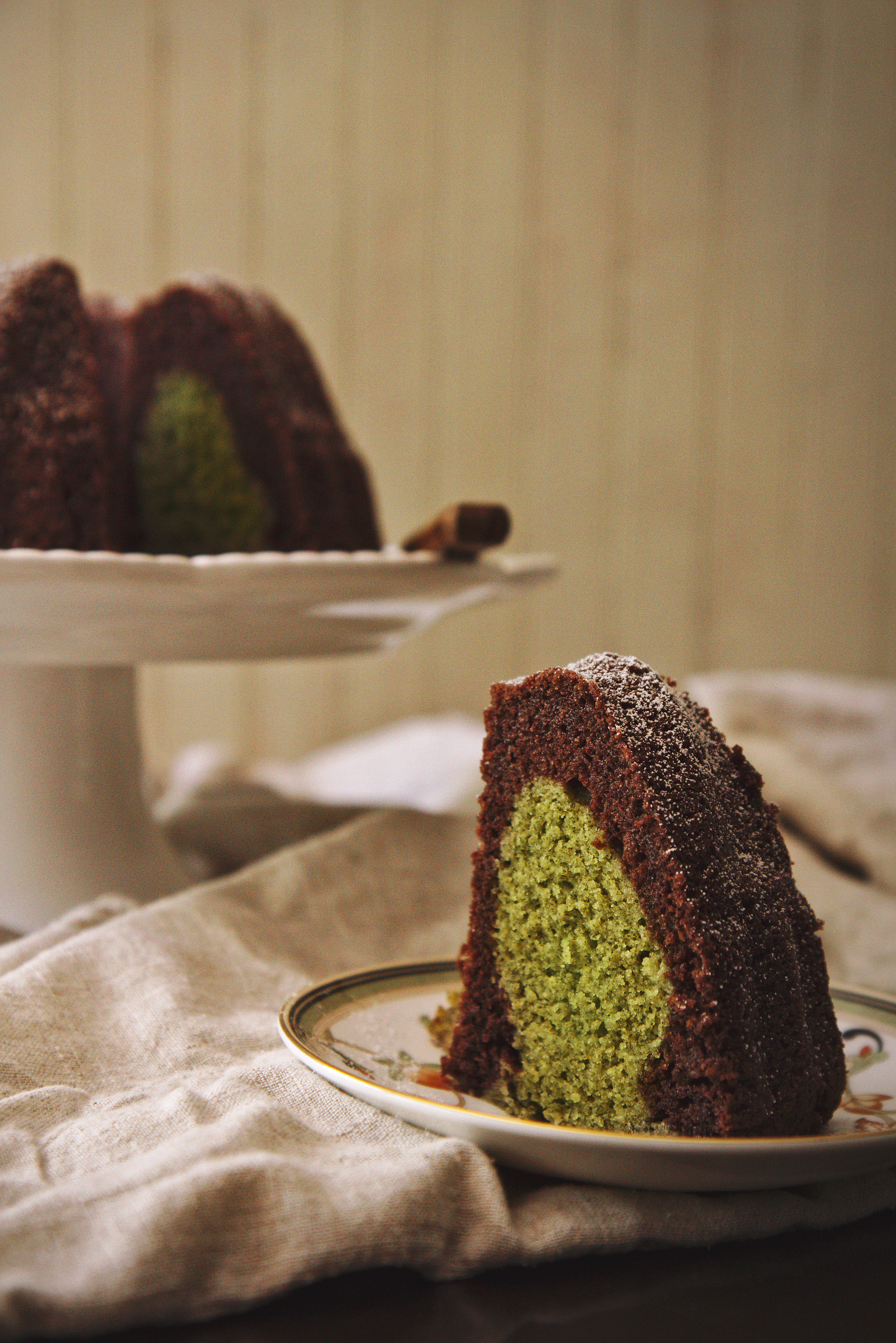 Sitting down to finish writing this post has been one of my very first moments of leisure in the last few crazy weeks.
I have officially moved to Chicago, into a very large and very beautiful apartment with three of my very best and very closest friends.
I have built an outrageous amount of Ikea furniture and scrubbed and mopped and organized until I can do no more.
As of right now, we have 3 bookshelves that need 1 more coat of paint, and we're fiiiinally done done done.
It's a great feeling to finally begin to make a place your home.
(Of course, as soon as I feel settled and cozy here, classes will start and then living in the library will start and I will be thrown into the real world at an uncomfortably high speed.)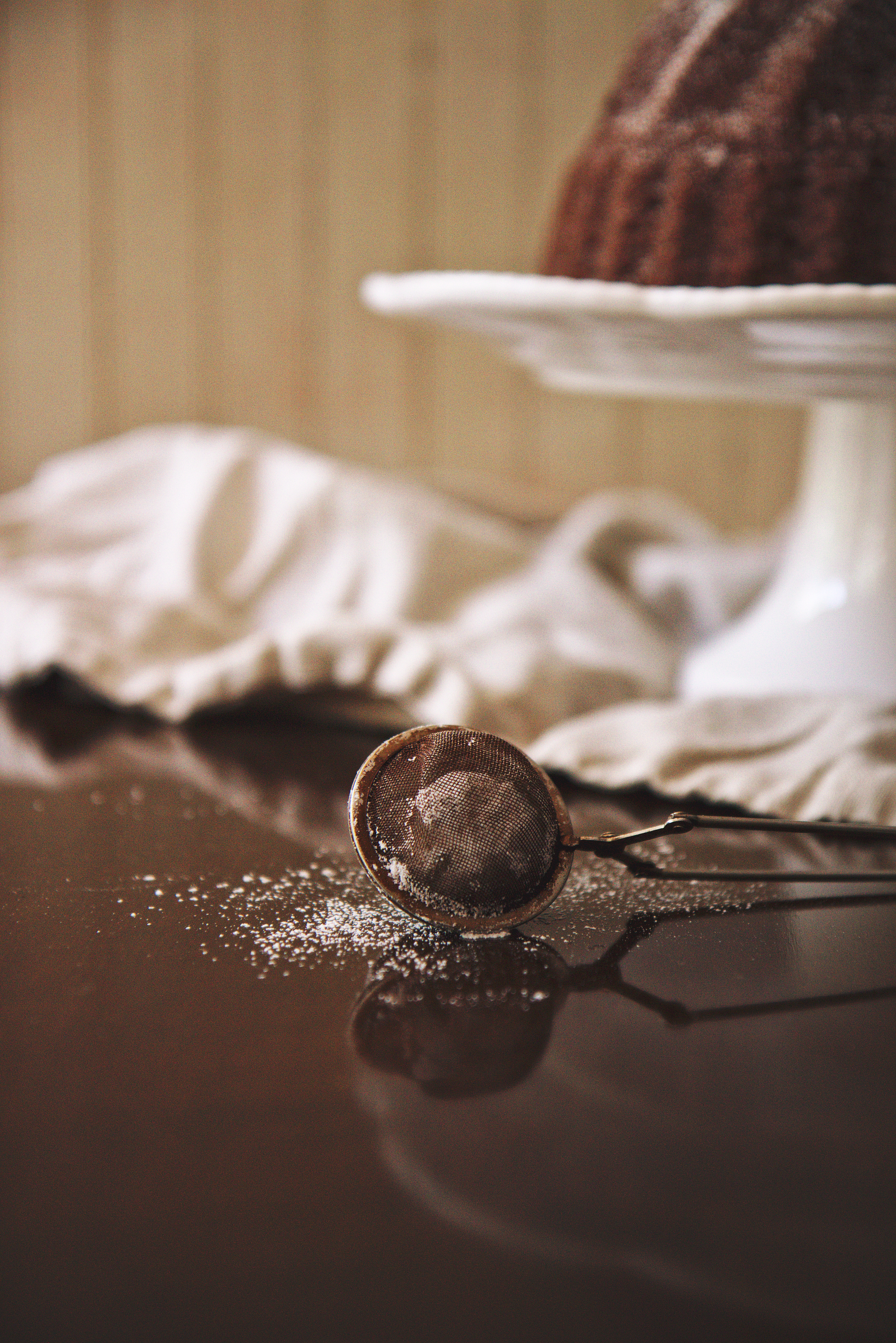 I don't have gas in my apartment yet (tomorrow is the big day!), so I haven't been able to bake or cook while here.
Alexa (of popcorn cake fame) is not happy about the lack of cake being produced in the apartment; she asks once a day (even though she is also living sans cooking gas) when the heck I'm going to start feeding her yummy things again.
*eye roll*
People have even come up to me and asked me to please please post again, which is a bad sign for me.
Bad blogger, bad.
This is one of the last posts I have photographed from while I was still at home, but don't worry. The lighting in our apartment is fab and a half and as soon as we get cooking gas, I'll bake something yummy and share it with you (and Alexa, I suppose…) promptly.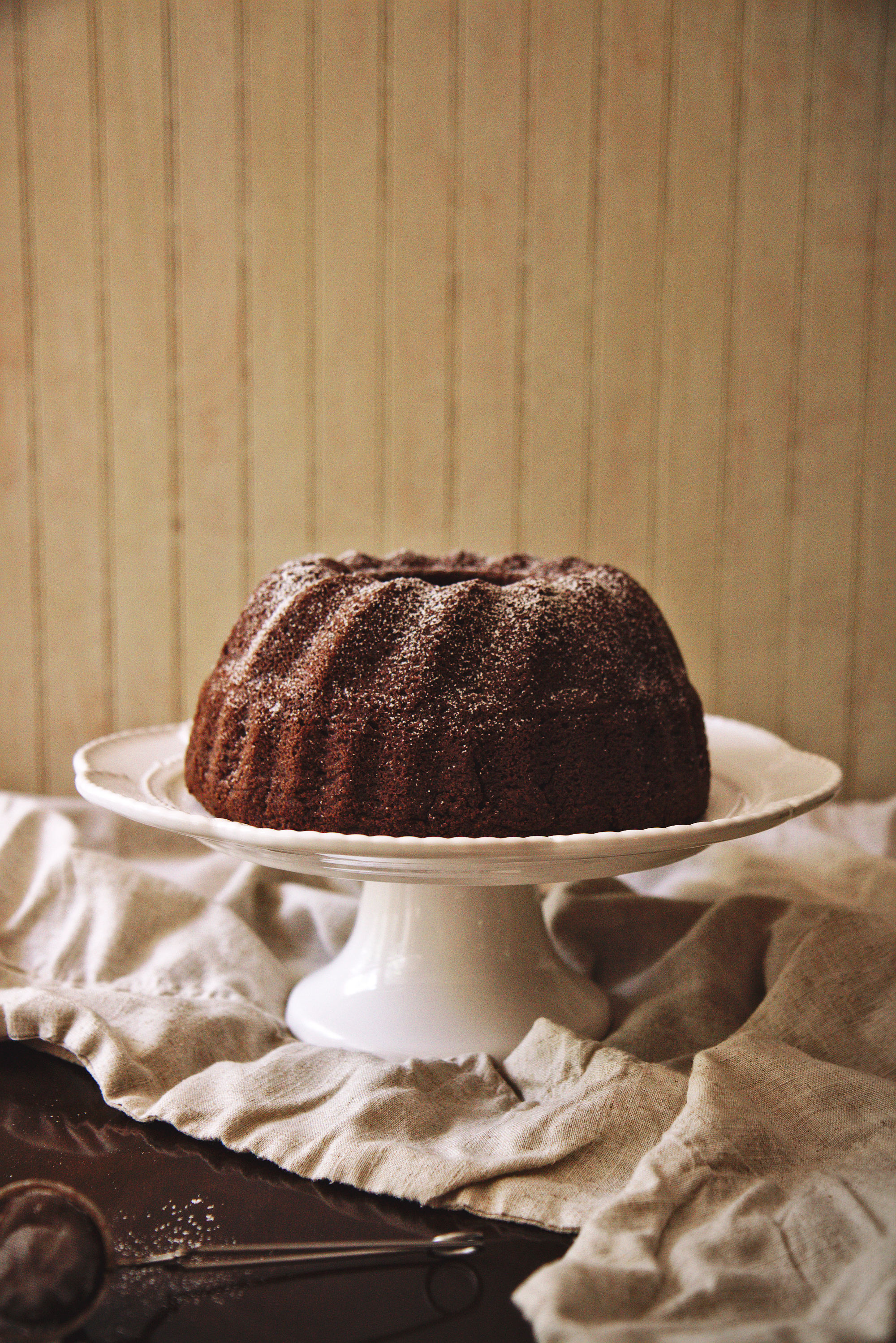 This was the cake I made for September 8th, a completely innocuous and otherwise boring day.
I knew it couldn't be too sweet, and something with an intriguing flavor or texture, even better.
It couldn't be too fancy, but couldn't be jejune either.
A bundt cake seemed to fit the bill, and the jar of green tea powder was calling my name.
(As it often does… I do adore matcha!)
The end result is a half matcha, half chocolate bundt cake, hiding a bright green surprise within it's simple exterior; the cake is made with sweet rice (glutinous rice) flour, so it benefits from the same thick, chewy texture of traditional mochi.
It's not too sweet, rather allowing the two flavors to really sing; the chocolate is dark and a touch fruity, while the matcha is bitter and a tiny bit floral.
The texture is something special; super dense and chewy, just right for taking tiny slivers of all day. (I do believe this is called noshing, according to the lovely Molly.)
It's an extra-special everyday cake; it doesn't take a lot of effort or time but produces quite the stunner.
And that's exactly the type of recipe I can get behind after making this crazy cake.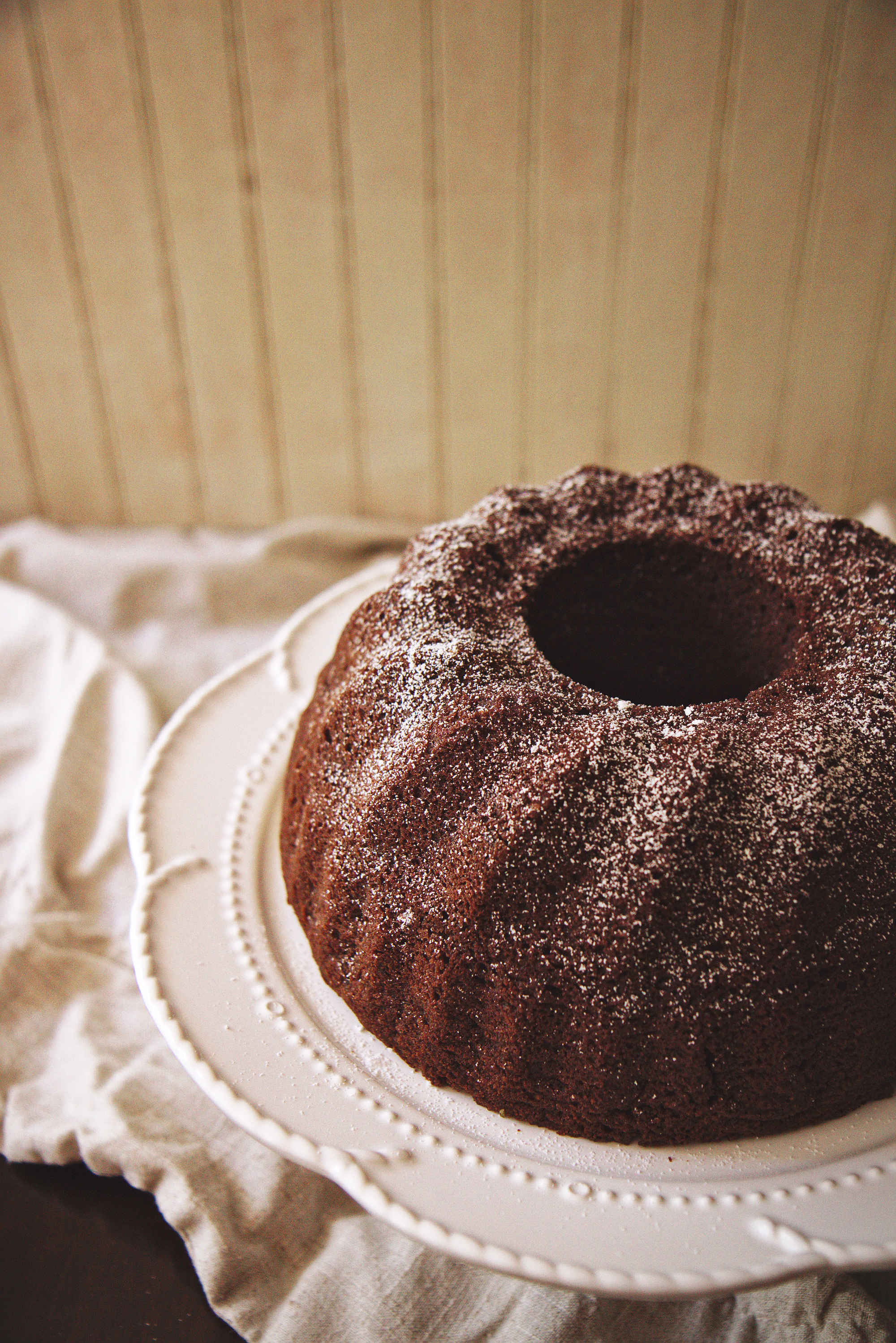 Anyways, happy birth— September 8th, Grandma.
I love you, and I hope your day was special.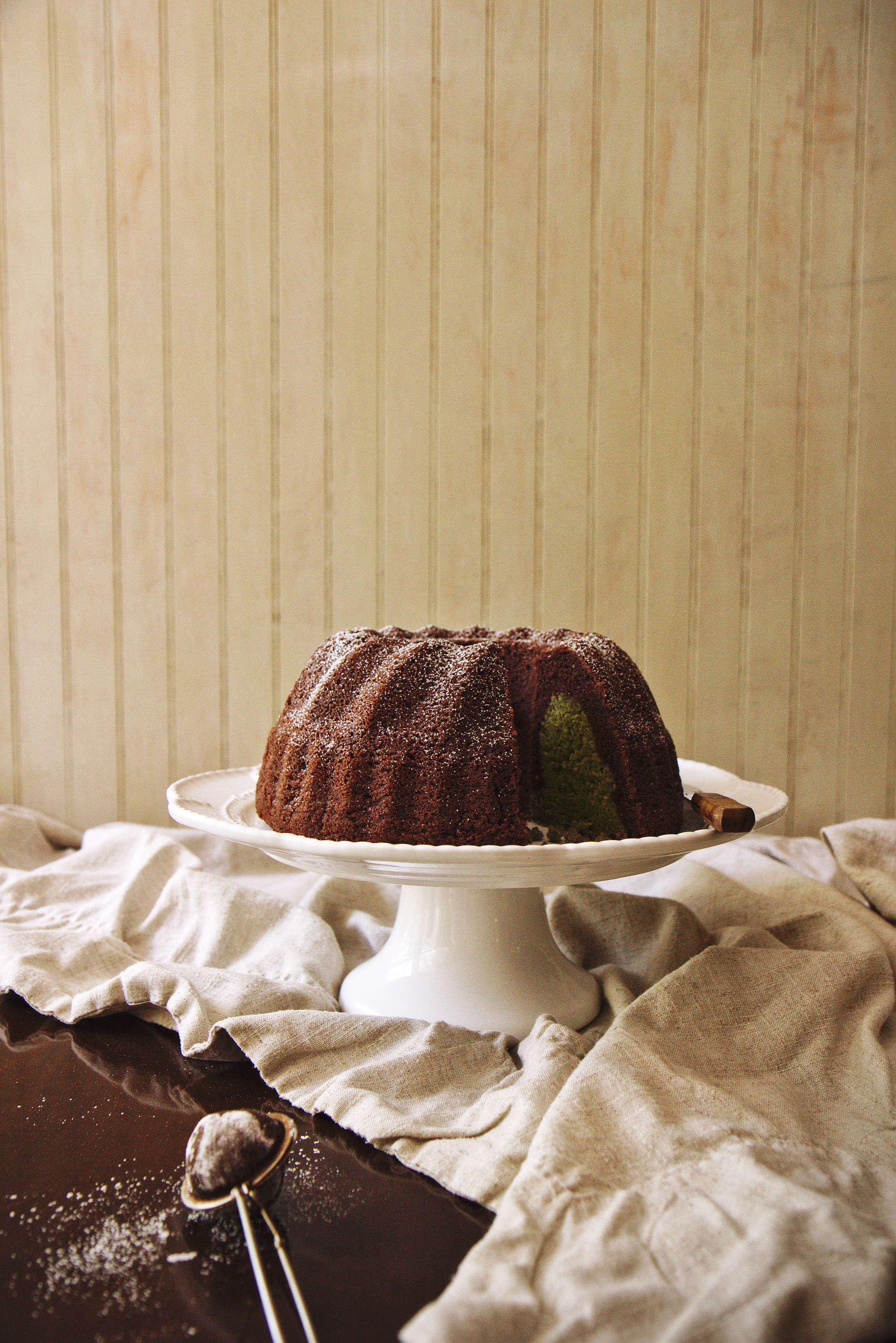 Chocolate and Matcha Mochi Bundt
adapted from Sara Yoo
makes 1 bundt
ingredients:
1 cup (16 tablespoons) butter, melted
2 cups sugar
1 teaspoon kosher salt
1 12-ounce can evaporated milk
1 tablespoon vanilla extract
4 eggs
1 box (16 ounces, 1 pound) sweet (glutinous) rice flour (Mochiko brand comes in 16 ounce boxes)
2 teaspoons baking powder
1/4 cup extra dark cocoa powder
1/4 cup matcha powder
directions:
Preheat oven to 350 degrees F and grease and flour a bundt pan very well.
Whisk together butter, sugar, salt, evaporated milk, and vanilla until homogeneous.
Whisk in the eggs one at a time, making sure each is fully incorporated before adding the next.
Add in the rice flour and baking powder and whisk to combine.
Add half of the batter into another bowl and stir in the cocoa powder.
Stir the matcha into the other half of the batter.
Pour the chocolate batter into the pan, evenly covering the bottom.
Gently pour/scoop the matcha batter on top, smoothing the top.
Bake for 45-55 minutes; a toothpick should come out completely clean.
Allow to cool slightly in the pan; turn it out onto a serving platter or cooling rack while still warm to prevent sticking.
Serve with powdered sugar.