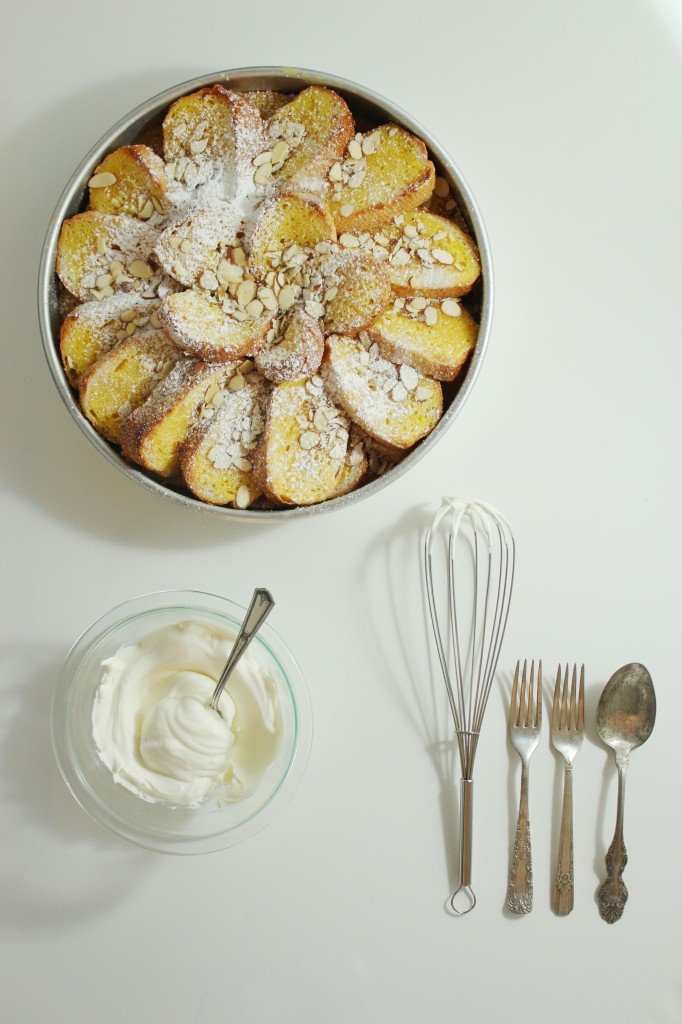 Winter is coming.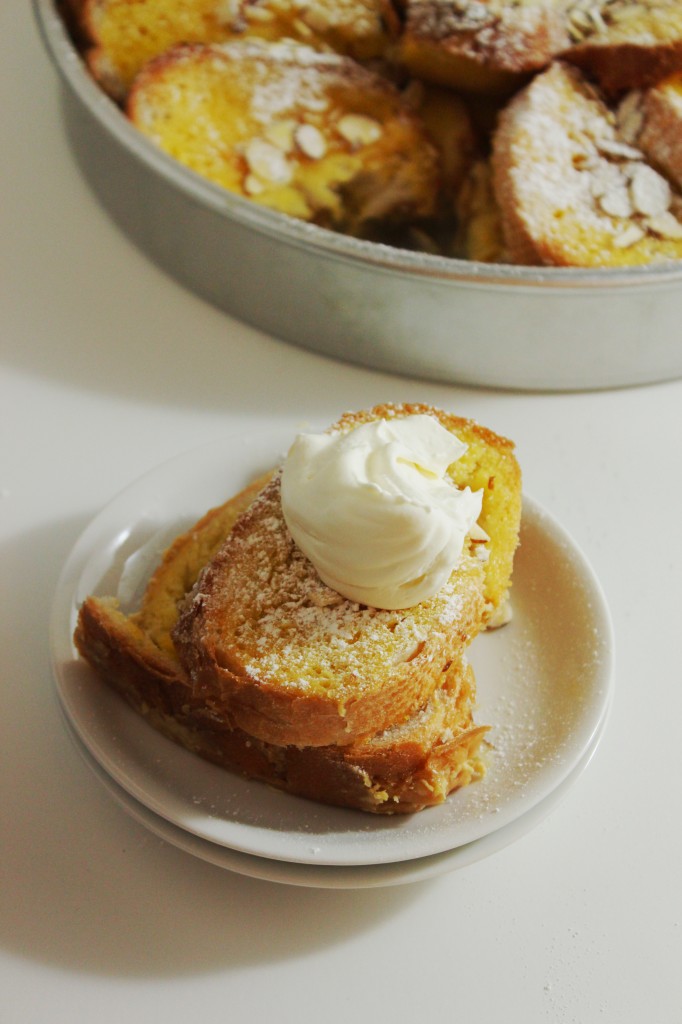 Sidenote: I cannot wait for February 2014.  I'm dying with anticipation for Season 4 of what is arguably the best television series ever made.
And yes, I'm willing to make that argument.
My dad and I good-naturedly disagree about this all the time.
Speaking of my dad, he's here in Chicago visiting me and giving a talk at the Booth school.  I'm sitting here writing this while he works next to me at the Quad Club.
We just had dinner at the Green Zebra…
Life is good.
Edit: Sitting in Harper Memorial.  Just ate breakfast at the dining hall.  Wish I were at the QC.  Wish I had just eaten at the Green Zebra.
Sigh.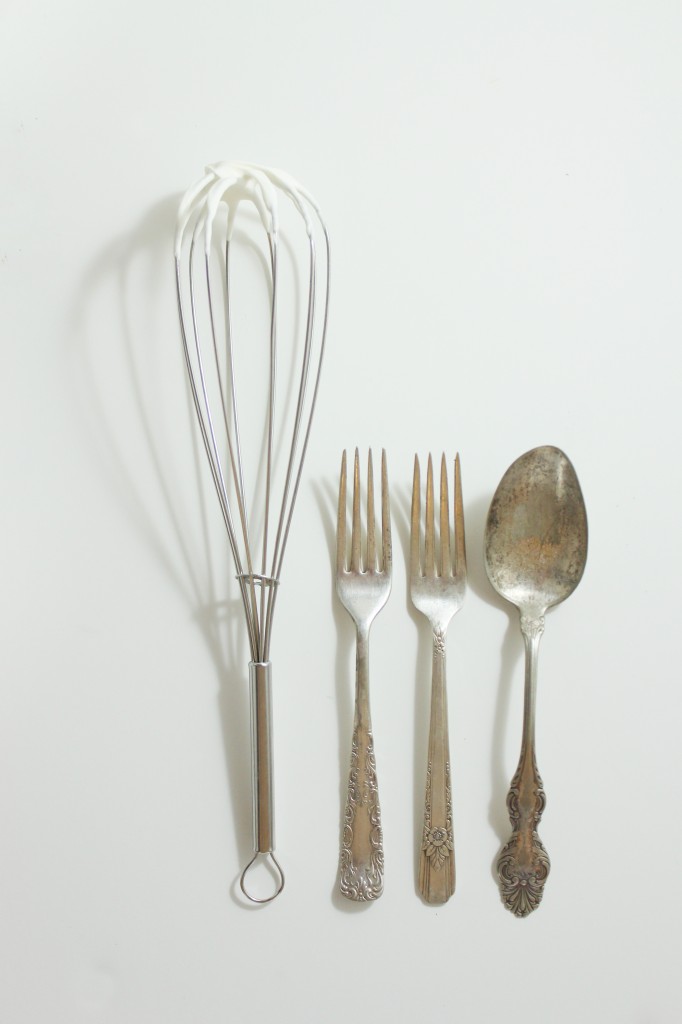 One thing I miss most about home is the leisure time spent watching my favorite shows avec mon papa.
I'm going through serious withdrawals, because while we have a Slingbox, I just don't have enough time to sit down and watch the many hours of TV that have racked up.  I wish I did, but I don't.  For a period of time, he was in London, and that didn't help either.  Oh well.
Also, I just miss spending time with him and my mama and mes animaux.
I'm so grateful that he is here this weekend, and I'm incredibly excited to go home for Thanksgiving, which is already my favorite hollyday.
Incredibly. Excited.
Likeyoudon'tevenknow.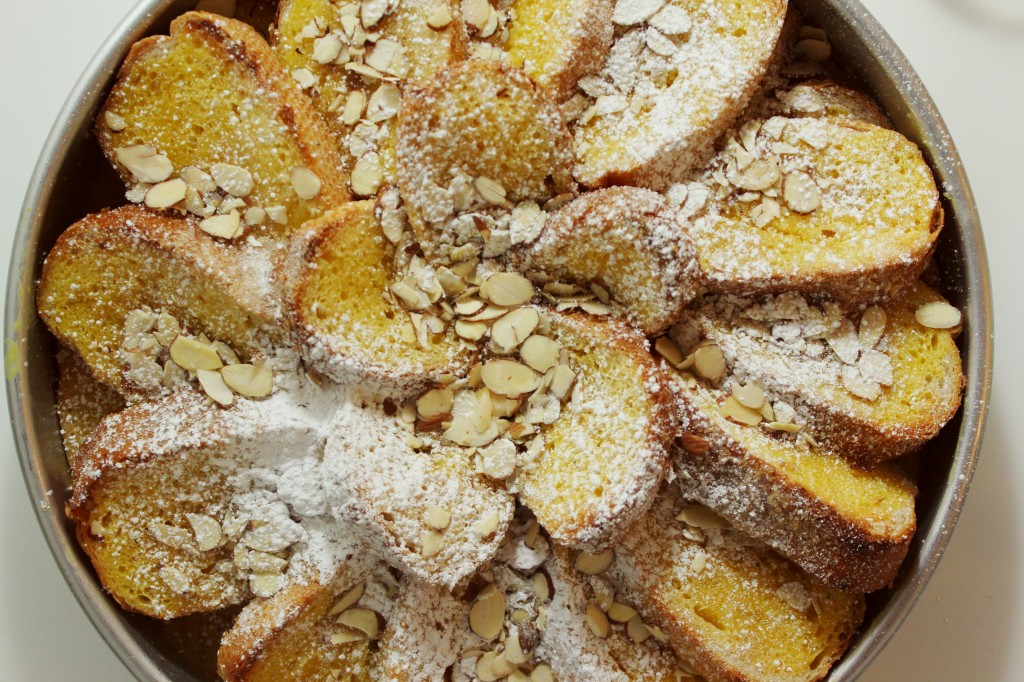 It has been pretty bracingly cold in Chicago over the last few days.
I can't say I'm surprised or unused to this type of weather, since Ithaca has very similar weather patterns (it generally lags 1 or 2 days behind Chicago weather, but is temperature-wise very similar), but it sure came on fast.
Supposedly, it will be 64 on Sunday…  Again, can't say I'm surprised.
But three short days ago, it was 27 degrees F with the sun out, not including the windchill.
Edit: It's around 45-50 degrees out today.  Gorgeous.  Perfect.  My kind of weather.  Cool enough to be comfortable.  Warm enough to be pleasant.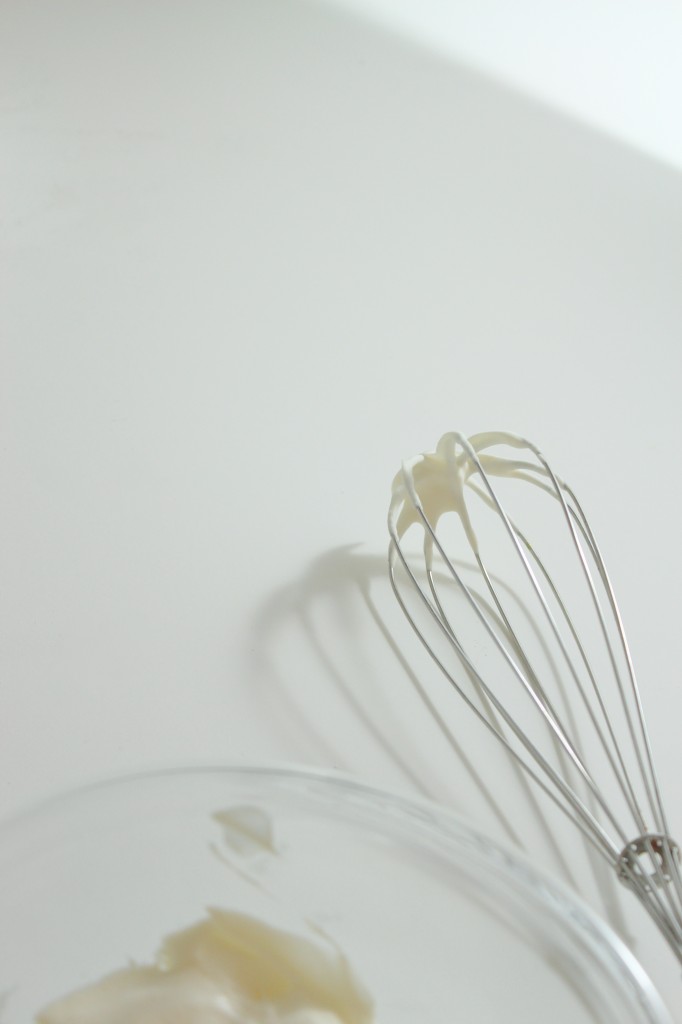 Enter: bread pudd'n.
Hot, crunchy, citrusy, and custard-like, it's a great comfort dessert.
The bread pieces on top are crunchy and crispy from the almonds and extra sugar which caramelizes in the oven.
Those on bottom are soft and gooey, bathed in custard redolent of citrus and butter.
It's an eggy delight, and so simple!
I would love to be curled up on a couch right now, wrapped in blankets, with a steaming bowl full of bread pudding topped with a great mound of softly whipped cream and powdered sugar, watching Game of Thrones.
Can someone come make that happen?
Like, now?
Guys?
Anyone?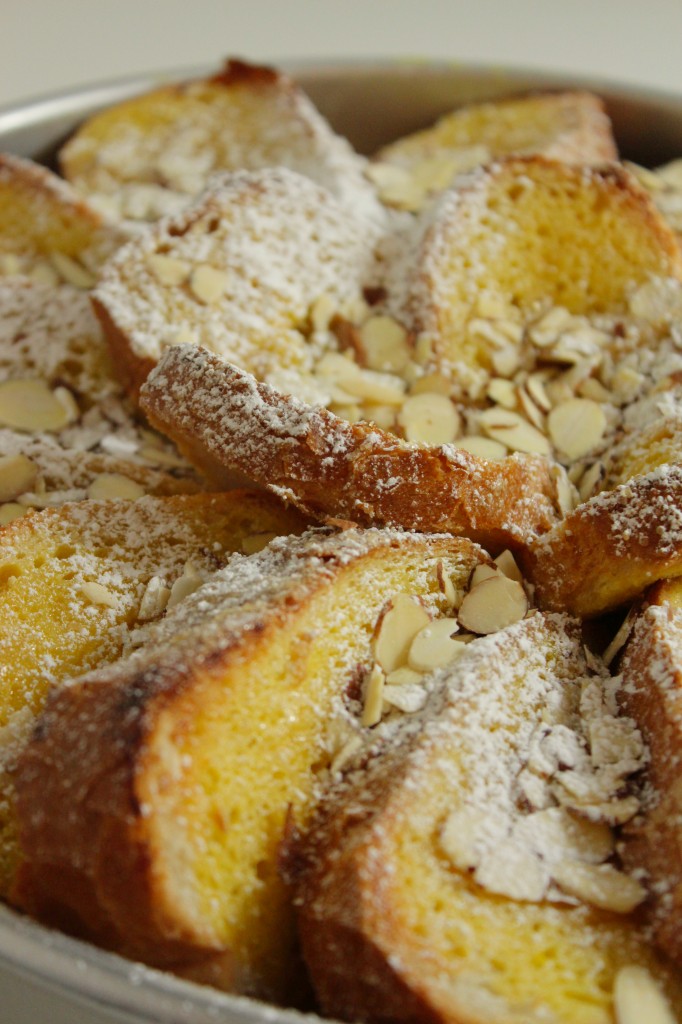 Orange and Lemon Bread Pudding
ingredients:
5 eggs
1/2 cup plus 2 tablespoons brown sugar
pinch kosher salt
2 1/3 cups milk
zest of 1 lemon
juice of 1 lemon
1 batch orange curd, fully cooled (recipe below)
1 1/2 loaves soft Italian bread
turbinado and granulated sugar, for sprinkling
handful almond slices, for garnish
powdered sugar and softly whipped cream, for serving
directions:
Preheat oven to 350 degrees F.
Butter a 12-inch round pan (or other pan of comparable size).
Slice your bread into slices between 1/2 and 3/4 inch thick.
Whisk eggs, milk, lemon zest and juice, sugar, and salt together.
Spread each of the sides of each of your slices of bread with orange curd, then arrange them in your pan.
Pour the milk and egg mixture over the slices of bread, making sure that they all get at least partially covered.
Sprinkle heavily with turbinado and granulated sugar.
Bake for 30 minutes, turning halfway through, until custard is set but slightly wobbly.
Garnish with lots of almonds and stick back in the oven for 5 minutes, to let the almonds toast up a little bit.
Remove from oven and let cool slightly, then dust with powdered sugar and serve.
Bread pudding and whipped cream or ice cream are a match made in the heavens above.  Do it.
Orange Curd:
ingredients:
1/3 cup sugar
1/2 cup fresh orange juice
zest of 2 oranges
1/2 teaspoon cornstarch
pinch salt
1 egg plus 2 egg yolks
1/2 teaspoon vinegar or lemon juice
8 tablespoons butter, cut into chunks
directions:
Whisk sugar, juice, zest, cornstarch, salt, and eggs together in a pot.
Begin to heat over low-medium heat until it comes to a boil; allow to cook until thick.
Remove from heat and whisk in vinegar or lemon juice.
Either transfer to a stand blender or use a hand blender: blend in the chunks of butter until the curd is very smooth and silky.
Allow to cool, then transfer to the fridge with a piece of clingfilm placed directly on the surface of the curd to cool completely.