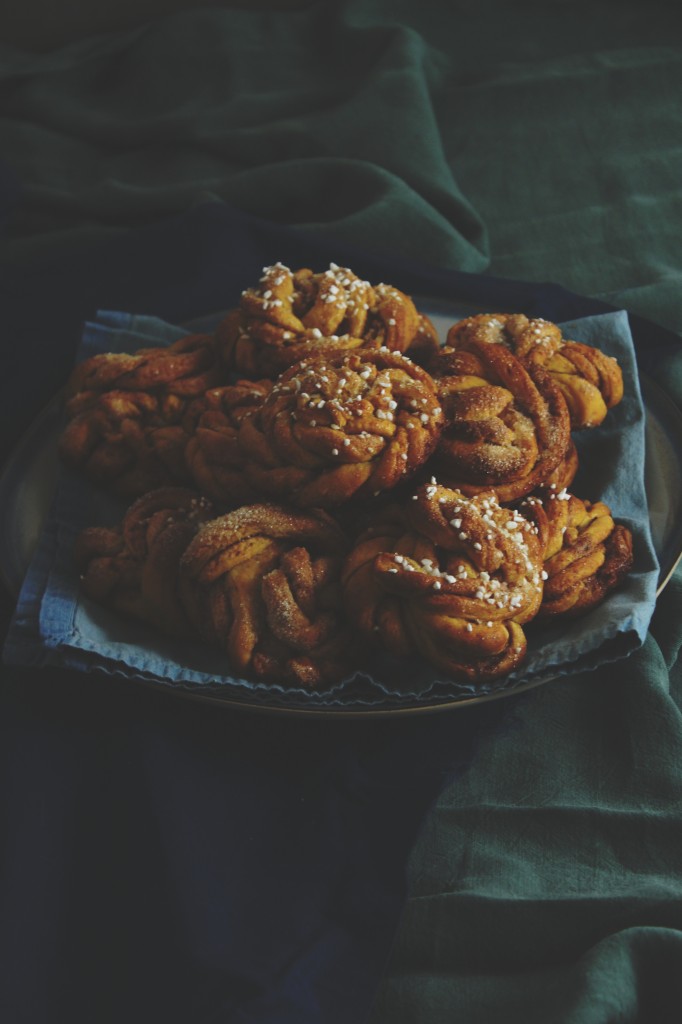 "Impossible, for a plain yellow pumpkin to become a golden carriage.
Impossible, for a plain country bumpkin and a prince to join in marriage.
A slipper made of glass is just a shoe and dreamers never make the dream come true. Impossible!"
-The Fairy Godmother, Cinderella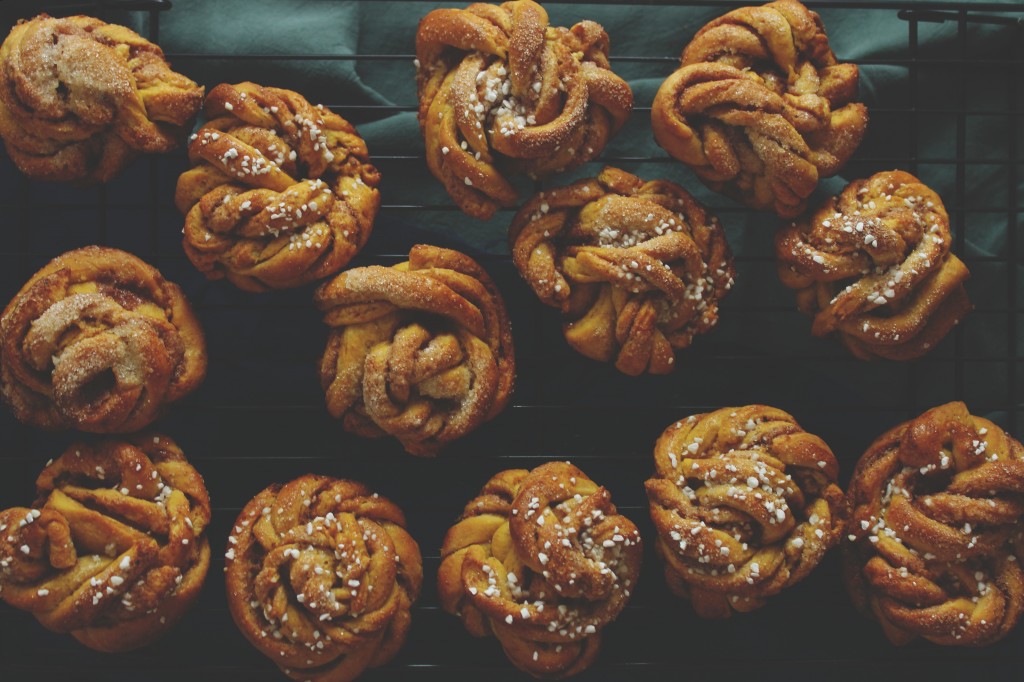 You're probably hoping that your eyes deceive you and that these buns are not, in fact, orange.
That these buns are not, in fact, made of pumpkin.
Another pumpkin recipe on the blogosphere?  Impossible!  It will explode, raining orange, autumnal purée and pepitas over all of us.
Impossible!  Surely!
P.S. Still lolling at that gif.  Like I can't even.  Hahahahahahahahaaha.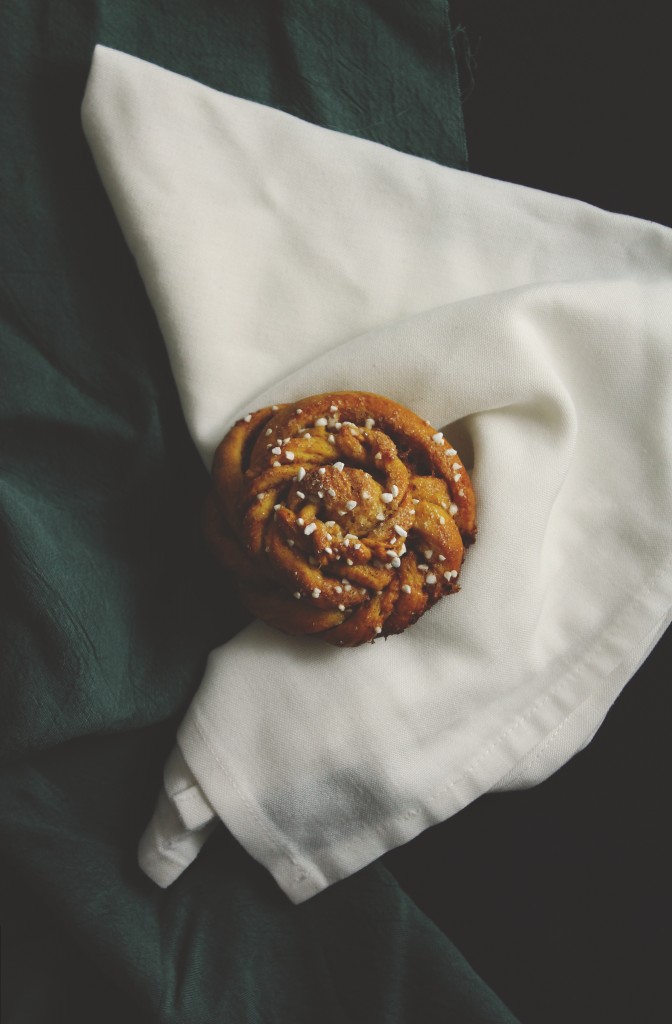 Okay.  Yes.  Oops.  It might be one pumpkin recipe too many.
I exploded the blogosphere and GET THIS IT GETS WORSE YES I KNOW
 because I still have at least one more pumpkin recipe
(but probably 2)
and then I'll be done IpromiseI'msorryI'msorryIknowI'mabadblogger.
So let's all forget that we're sick of pumpkin.  Let's pretend it's a new and exciting medium in which I, as a food blogger, can work. (HA!)
Let's just enjoy this damn orange vegetable while it's still kind of fall and semi-acceptable.
Okay?  At least it's November and not May.  Let's look on the bright side of this tired squash.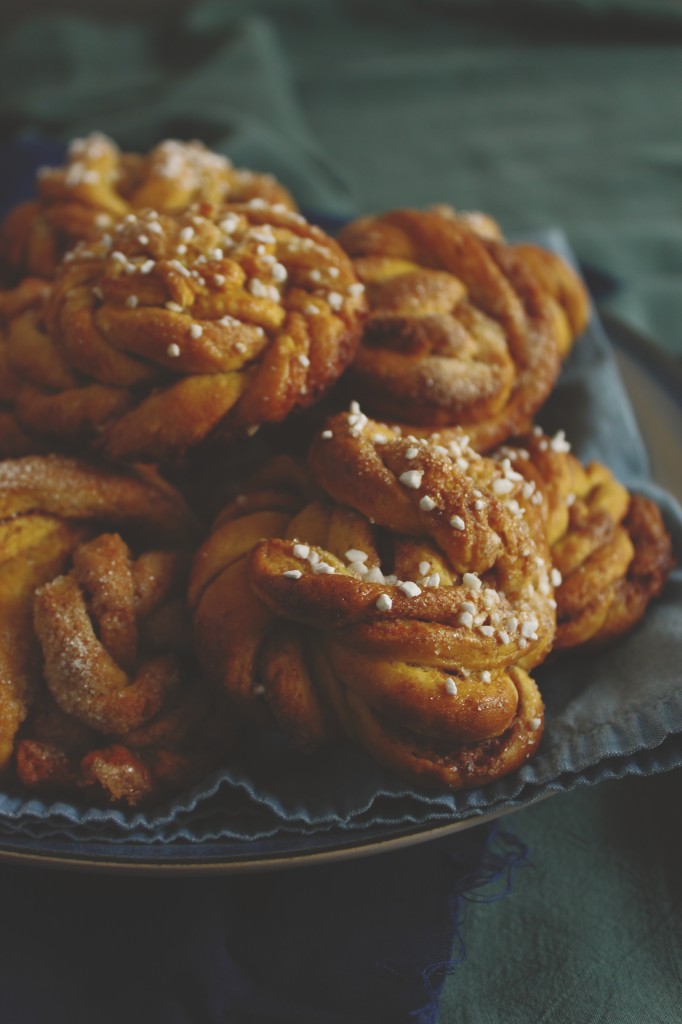 Bunz.
Let's talk bunz.
Soft, brown-butter, yeasted and spiced pumpkin dough is folded around a butter, pumpkin spice, and sugar filling into which you will undoubtedly want to faceplant.
Strips are cut, then cut again, then twisted and folded and knotted and topped with heaping amounts of sugars.
The Swedish-inspired buns expand a little, rise a little more, and then get baked to golden perfection.
The bottoms of my buns got a little burned.  (Teehee.) Double up baking sheets so this terrible tragedy doesn't happen to you.
These are perfect with a hot cup of tea or coffee.  They would be a most marvelous accompaniment for a Swedish fika.
Fika fika.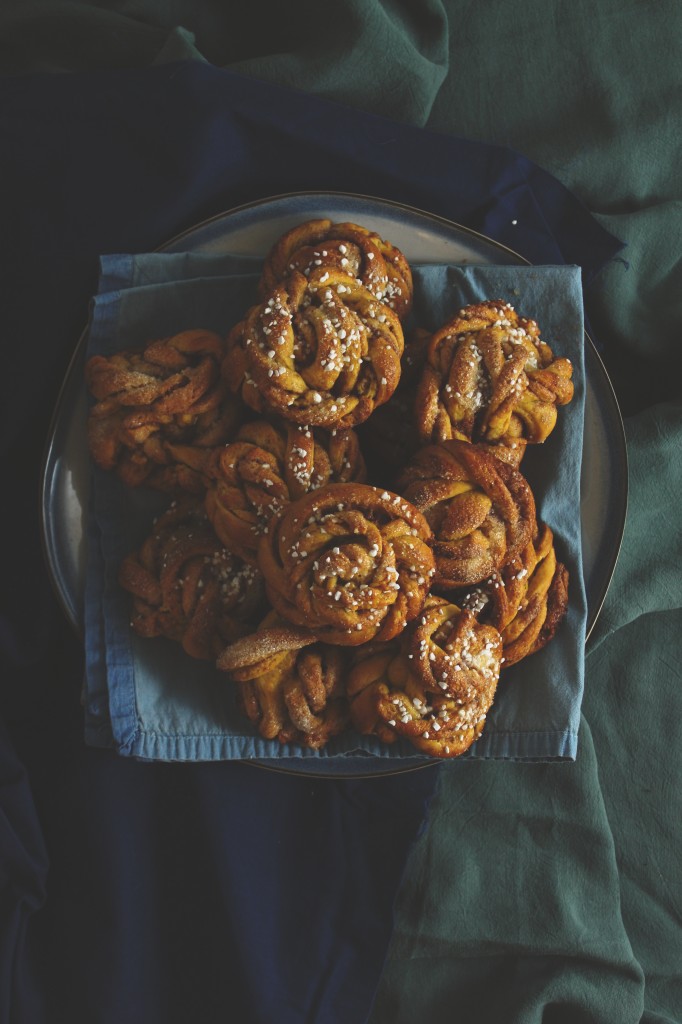 Brown Butter Pumpkin Kanelbullens
inspired by Call me Cupcake! (Serious blog admiration/love/drool.)
makes approximately 16 buns
ingredients:
for the dough:
125 grams (approximately 1/2 cup) milk
125 grams (slightly heaping 1/2 cup) pumpkin
7 grams (1 packet, 1/4 ounce, 2 1/4 teaspoons) dry yeast
75 grams (5 tablespoons plus 1 teaspoon) butter, browned
45 grams (scant 1/4 cup) sugar
1/2 teaspoon pumpkin spice blend
420 grams (3 1/2 cups) flour
for the filling:
85 grams (6 tablespoons) butter, very soft
45 grams (scant 1/4 cup) sugar
2 teaspoons pumpkin spice blend
to finish:
1 egg beaten with 1 tablespoon water
granulated sugar and Swedish pearl sugar, for decorating
directions:
Place pumpkin and milk in a saucepan and heat to 110 degrees F; sprinkle the yeast over and allow to bloom for 5 minutes.
Whisk the browned butter, sugar, and pumpkin spice together very well.
When the yeast is dissolved and little bubbles are forming in the pumpkin/milk, whisk that mixture into the butter mixture.
Place in the bowl of a stand mixer and dump all the flour on top.
Mix with the dough hook for 7-10 minutes, until the dough is crazy soft and smooth, like a baby's bottom.
You now have two options: leave the dough for up to 3 nights in the fridge in an oiled bowl with saran wrap pressed lightly against the surface, or let it rise at a warm room temp in the same bowl/wrapping situation until doubled in size, about 2 hours, depending on temperature.
If you refrigerate the dough, let it come to room temp before proceeding, which may take a while depending on the heat of your kitchen.
When you're ready to finish the buns, roll the dough out into a large rectangle on a floured surface to a thickness of about 1/8 of an inch.
Mash the butter, sugar, and spices together with a fork or spoon (if your butter isn't soft, use a mixer to soften it).
Spread the butter mixture over the rolled out dough- it should be very thinly spread.
Fold the short edges over, to fold the dough like a letter.
Cut strips of dough, then split them almost all the way up, leaving a small bit at the top still attached as one– like pants!
Twist the pant legs, then knot them together.
Place the buns on a well-insulated baking sheet (my bottoms got burned– I would recommend doubling up) lined with parchment.
Brush with egg wash and sprinkle with sugars.
Allow to rise while you preheat the oven to 350 degrees F.
Bake for 20-25 minutes, until the top is golden and the buns are baked all the way through (pull one apart to inspect).
Enjoy warm with tea or coffee!