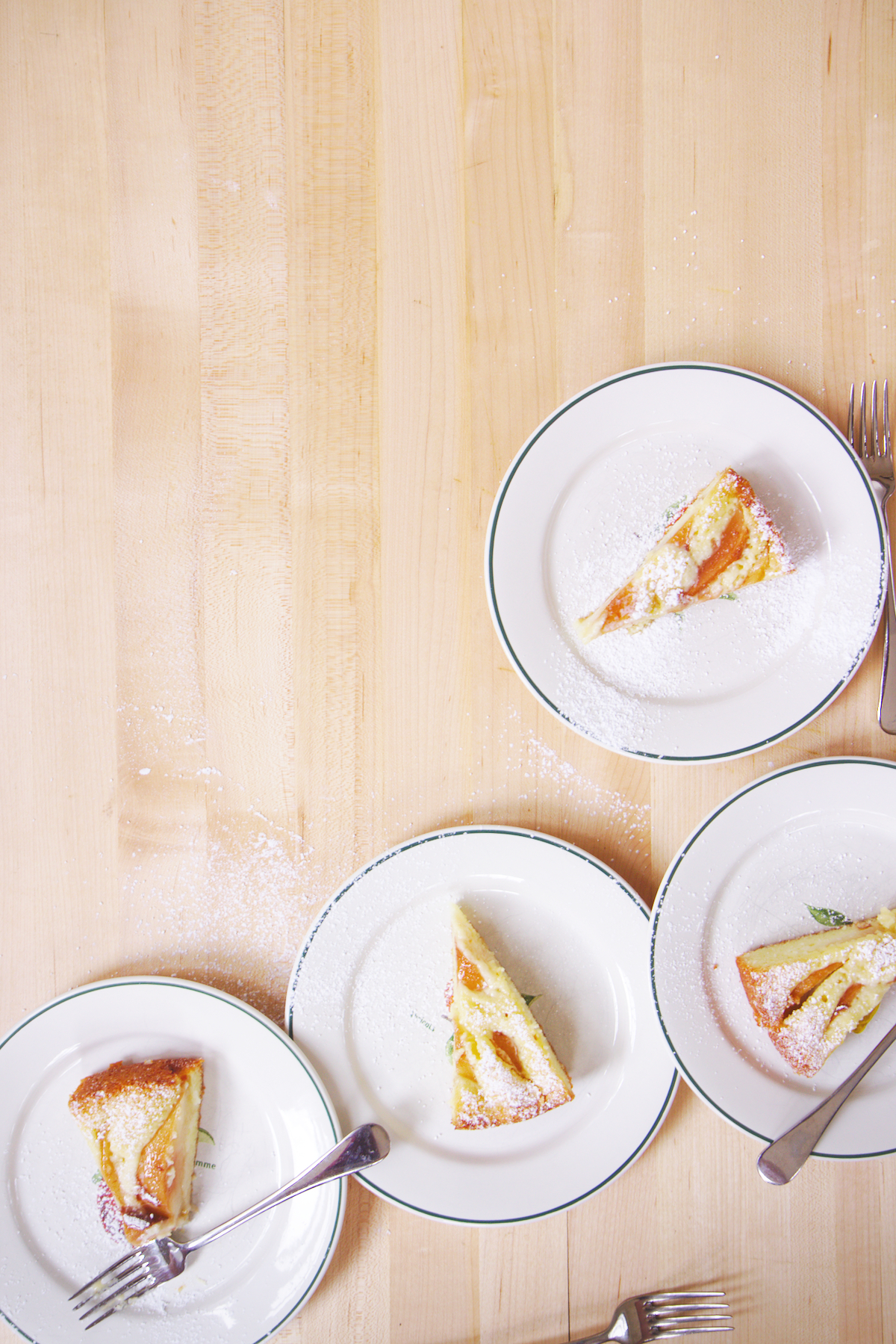 I've fallen out of favor, fallen from grace.
Fallen out of trees and I've fallen on my face.
Fallen out of taxis, out of windows too.
Fell in your opinion when I fell in love with you.
—Falling, Florence and the Machine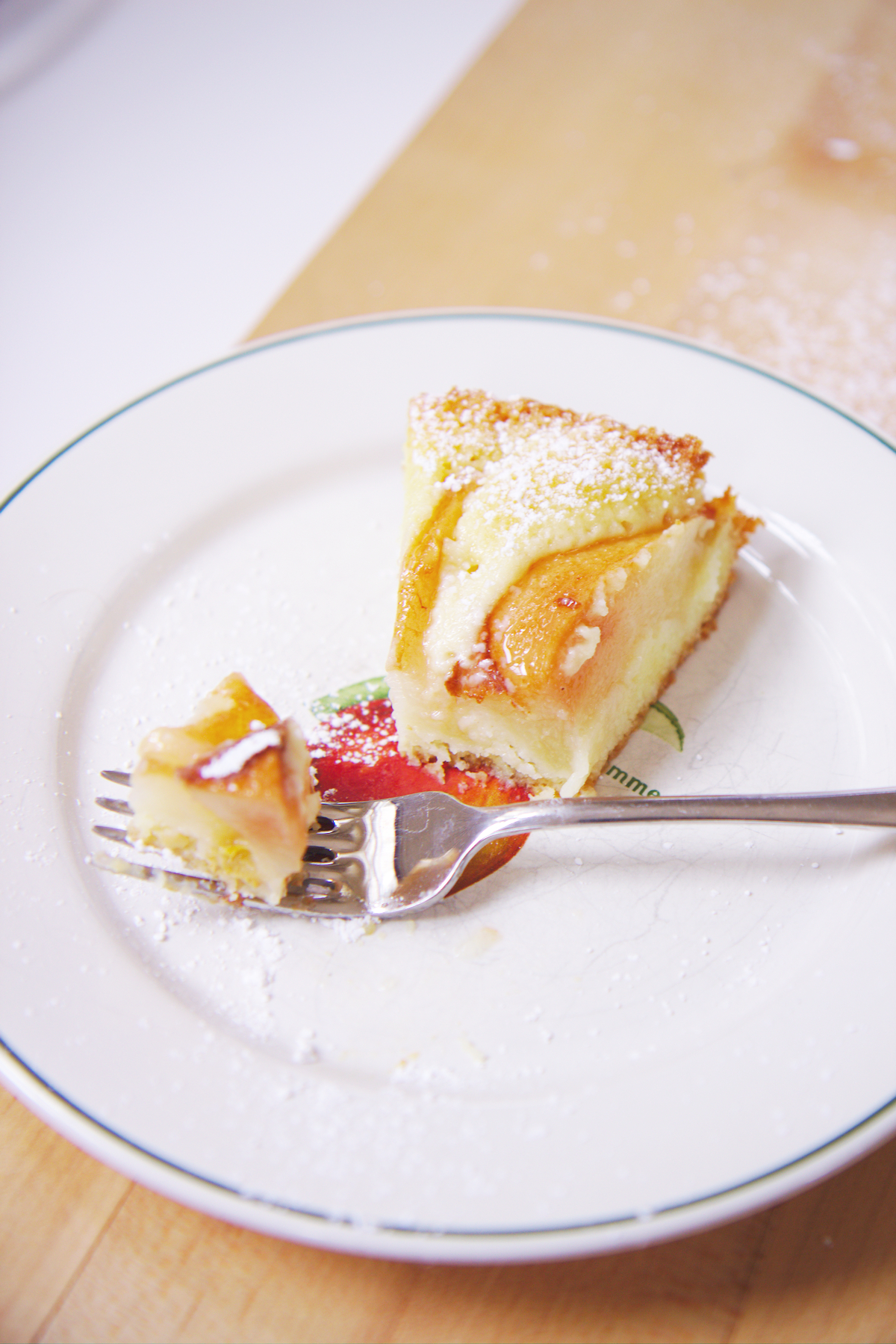 When I arrived home over the holidays, I was pleasantly surprised by a glut of gorgeous Harry and David d'anjou pears, a generous gift from my Uncle John!
My parents had been pretty faithfully eating them, but as empty nesters, it can be hard to eat an entire basket of fruit.
Thus, there were 3 or 4 softening pears who looked pretty sad and were just begging to be put to good use.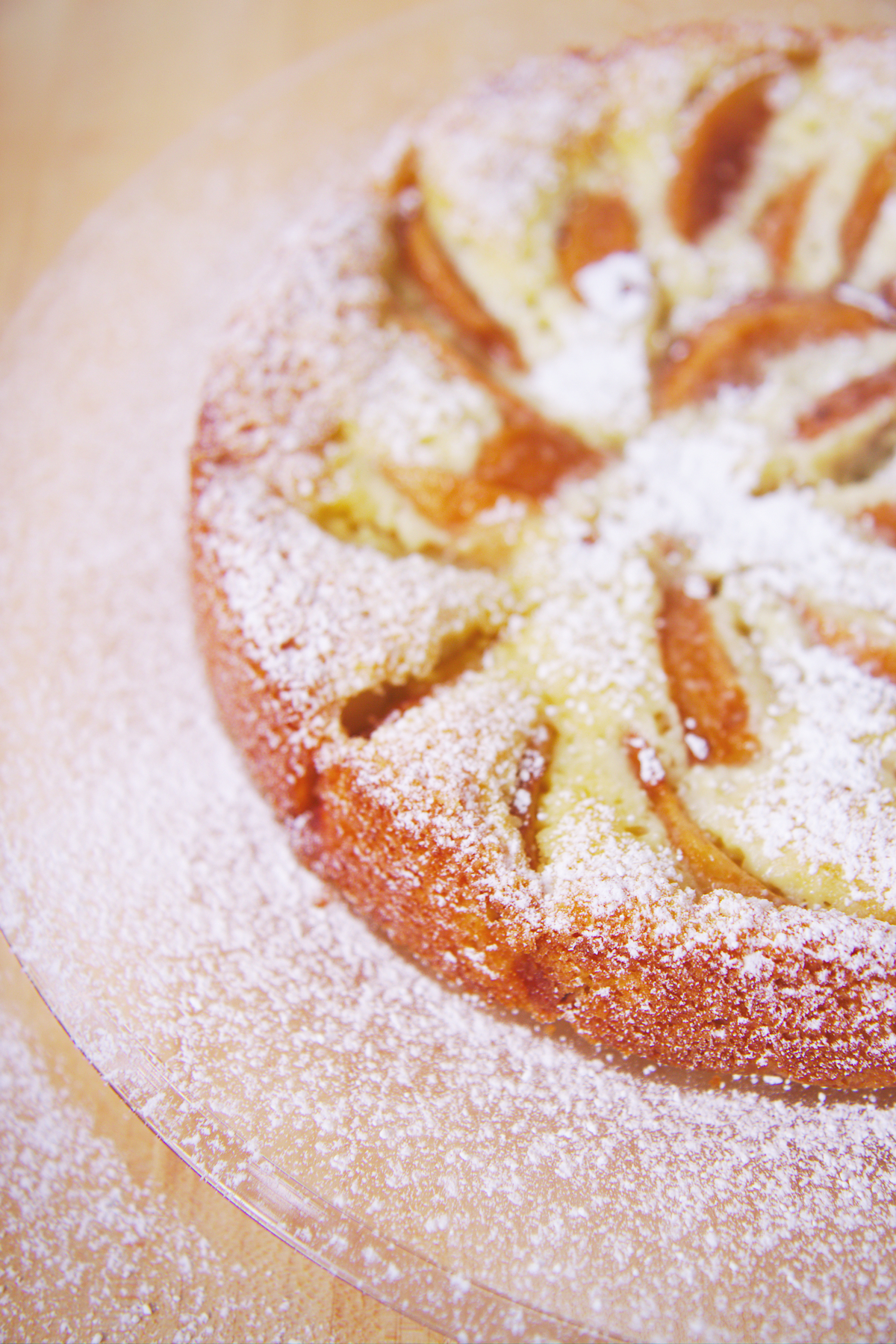 Much googling followed, as I searched for recipes that would use overripe pears other than pear sauce.
You see, baking with pears, in spite of some of their similarities with apples, is a whole different game.
Generally one chooses underripe pears that are still hard with some bite, because otherwise they all too easily turn to mush and release a wash of juice.
I stumbled upon a Chowhound discussion post that had a bunch of suggestions, including one for a cake that is apparently famous, as it has spawned many threads just devoted to it.
It's an eggy, buttery cake with as many soft pear slices as you can fit crammed in.  The edges are slightly crispy, like a traditional cake, but in the middle, where the pear juices were absorbed and the cake has fallen into itself is soft and sumptuous, more like a torte than a cake.
It's brilliant served in wedges with a dusting of powdered sugar or a little unsweetened whipped cream.
This pear torte is ultra easy, delicious, and useful—definitely deserving of its "fame"!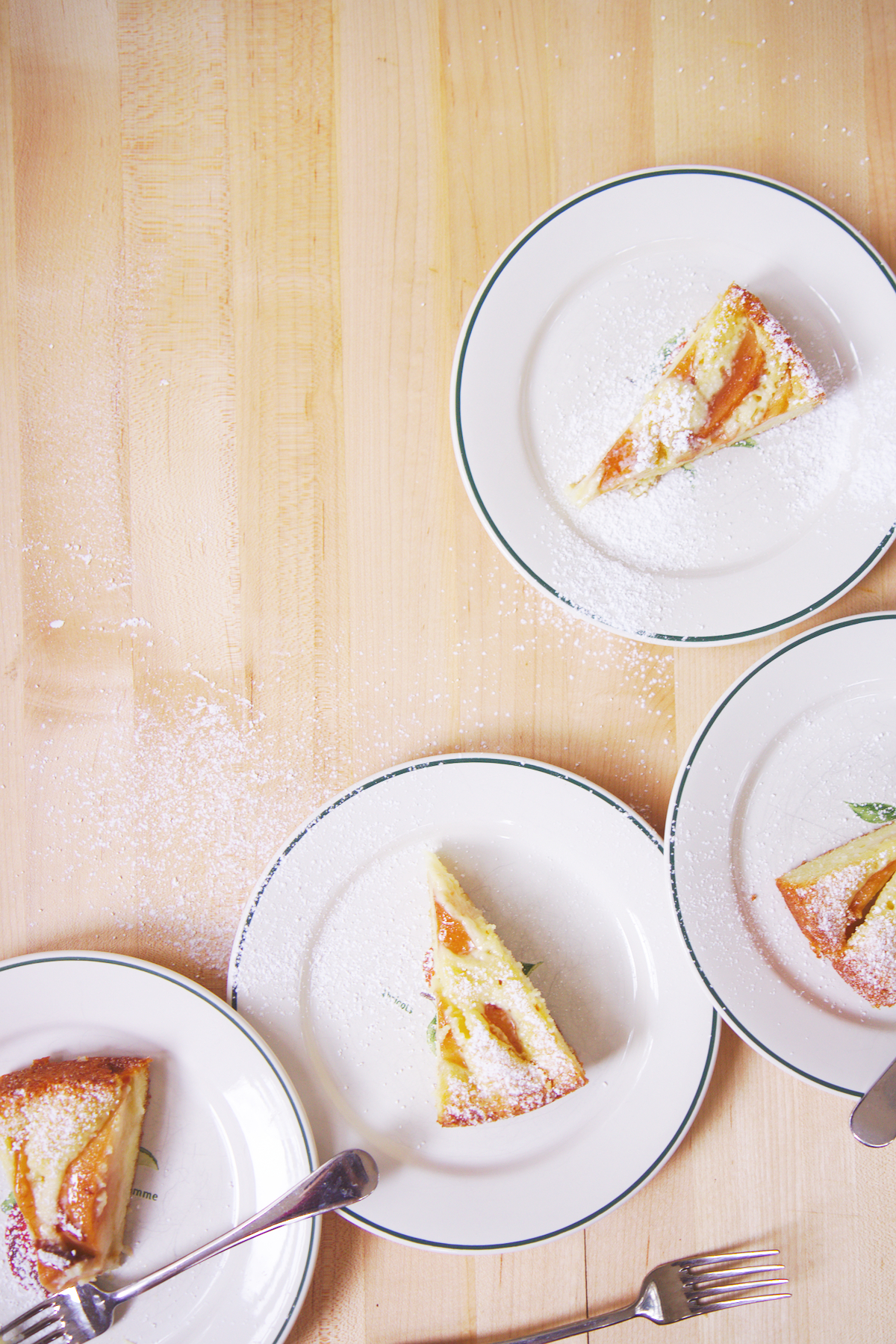 "Fallen" Pear Torte
makes 1 8- or 9-inch cake
adapted from galleygirl
ingredients:
113 grams (8 tablespoons) butter, softened
150 grams (3/4 cup) sugar
1 teaspoon vanilla extract
2 eggs
120 grams (1 cup) flour
1 teaspoon baking powder
1/2 teaspoon kosher salt
4 very ripe pears, peeled, cored, and cut into 8ths
directions:
Preheat oven to 350 degrees F and grease an 8- or 9-inch springform pan (8-inch is better but work with what you have).
Cream butter for 3 minutes on high speed until very light and fluffy; add in the sugar and vanilla and beat for another 3 minutes, until mixture is no longer gritty.
Add in the eggs and beat for 4 full minutes; mixture should be very pale and homogeneous.
Scrape the bowl and sprinkle the flour, baking powder, and salt on top.
Stir until completely incorporated.
Pour batter into prepared pan and arrange the peeled pears around the cake (this won't matter much in the end); really cram them in to fit all of them.
Bake for 45-55 minutes, until a skewer comes out just barely clean with a few moist crumbs.
Allow to cool completely, then release from pan.
Serve with powdered sugar and tea.
Gets better with age!