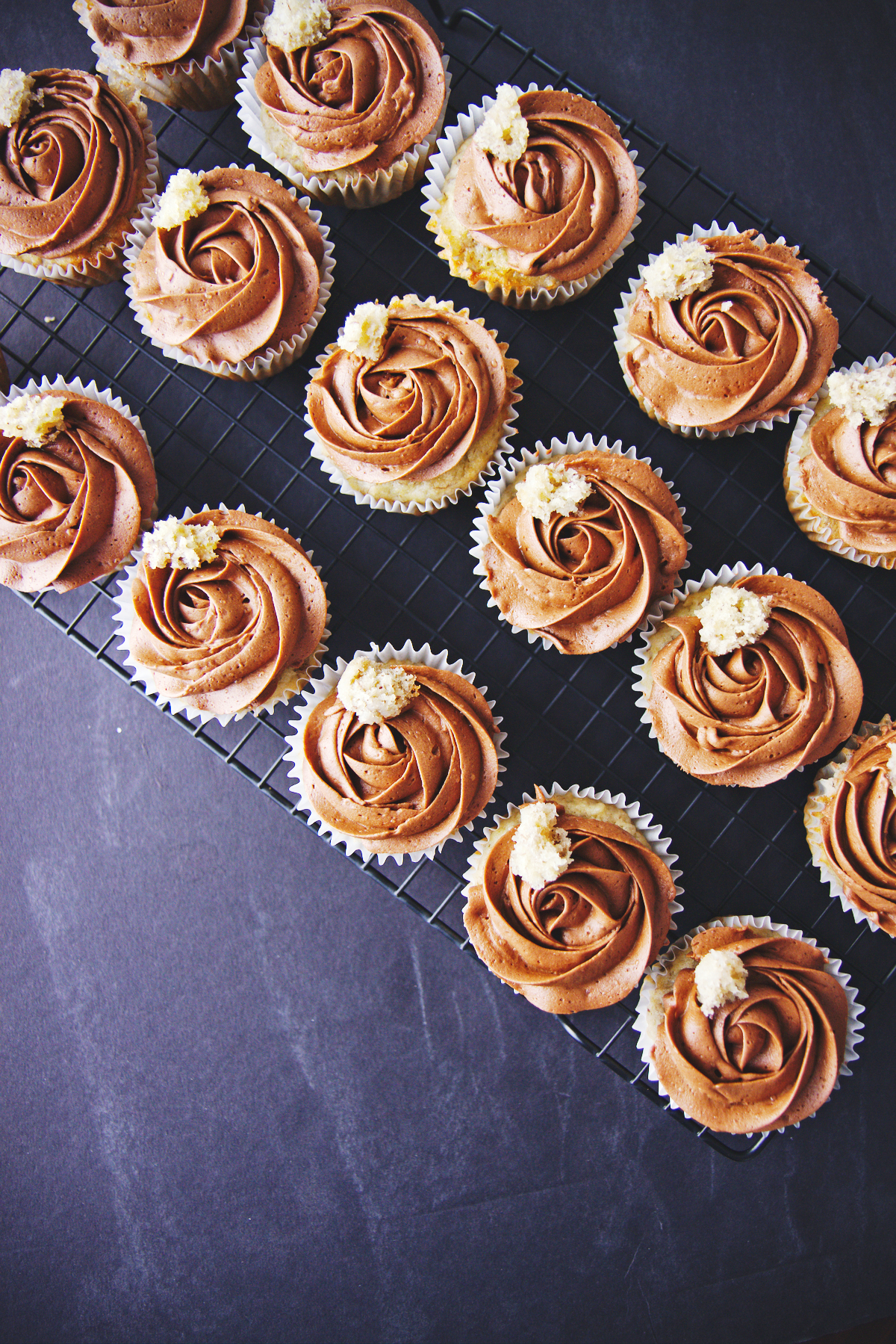 WE CAN BE but partially acquainted even with events which actually influence our course through life, and our final destiny.
There are innumerable other events, if such they may be called, which come close upon us, yet pass away without actual results, or even betraying their near approach, by the reflection of any light or shadow across our minds.
Could we know all the vicissitudes of our fortunes, life would be too full of hope and fear, exultation or disappointment,
to afford us a single hour of true serenity.
—Nathaniel Hawthorne, David Swan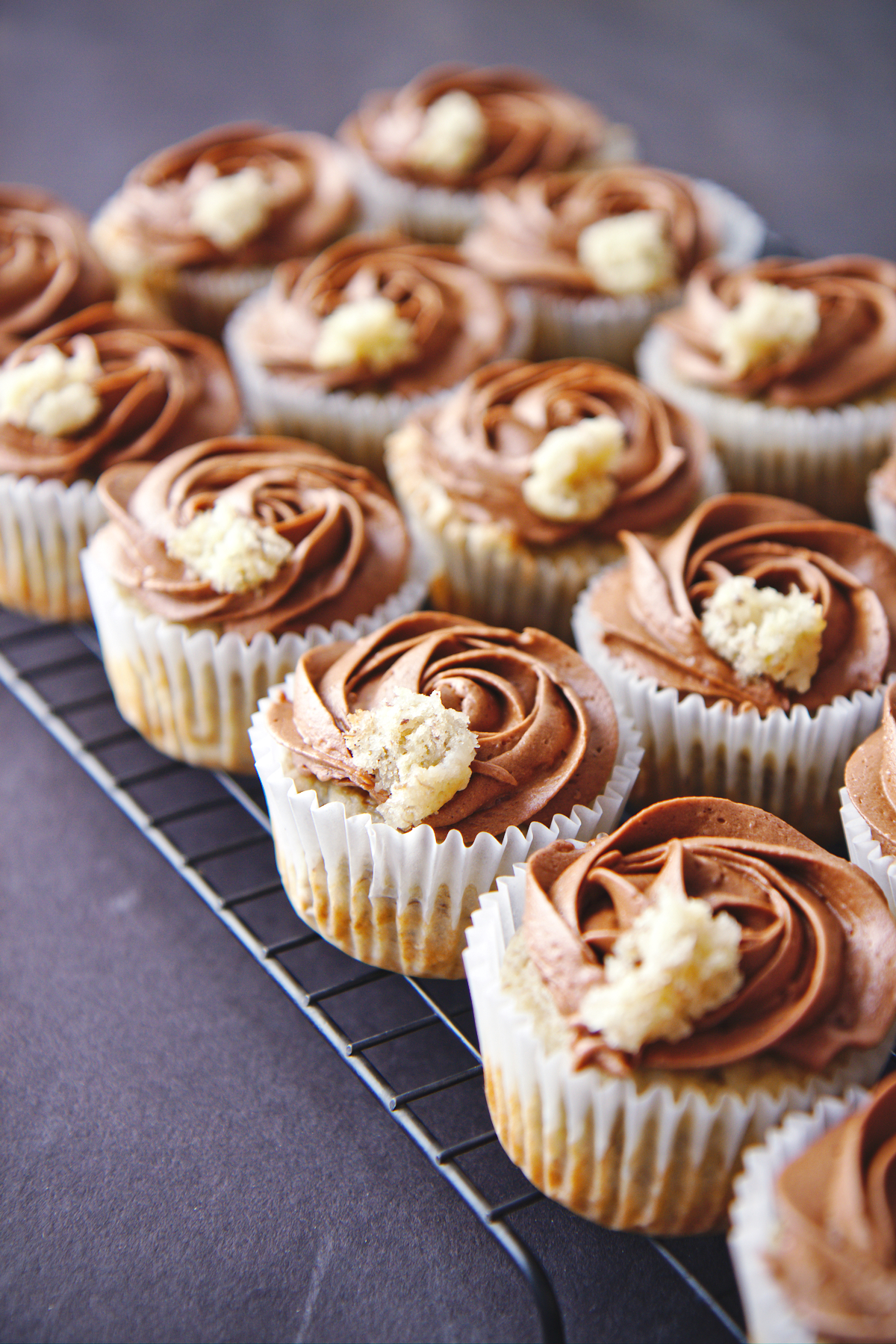 LPF isn't a whole digital diary.
I don't come here to grouse about my own personal failures and hardships often.
This is not to say that these words are misleading or untrue or that this space is not filled with intimate parts of my thoughts.
(Or that I don't whine about things…)
But who likes to describe their own missteps, shortcomings, their own defeats, to the black void of the internet?
How often do I share "flop" recipes or tell you about a royal Fuck Up in my relationship?
It is difficult to allow yourself to be seen as a loser to your readers, even for an instant.
This is Social Media 101 in 2016: share what's picture perfect and keep the little bits of your soul that have shriveled in disappointment off the screen, for God's sake.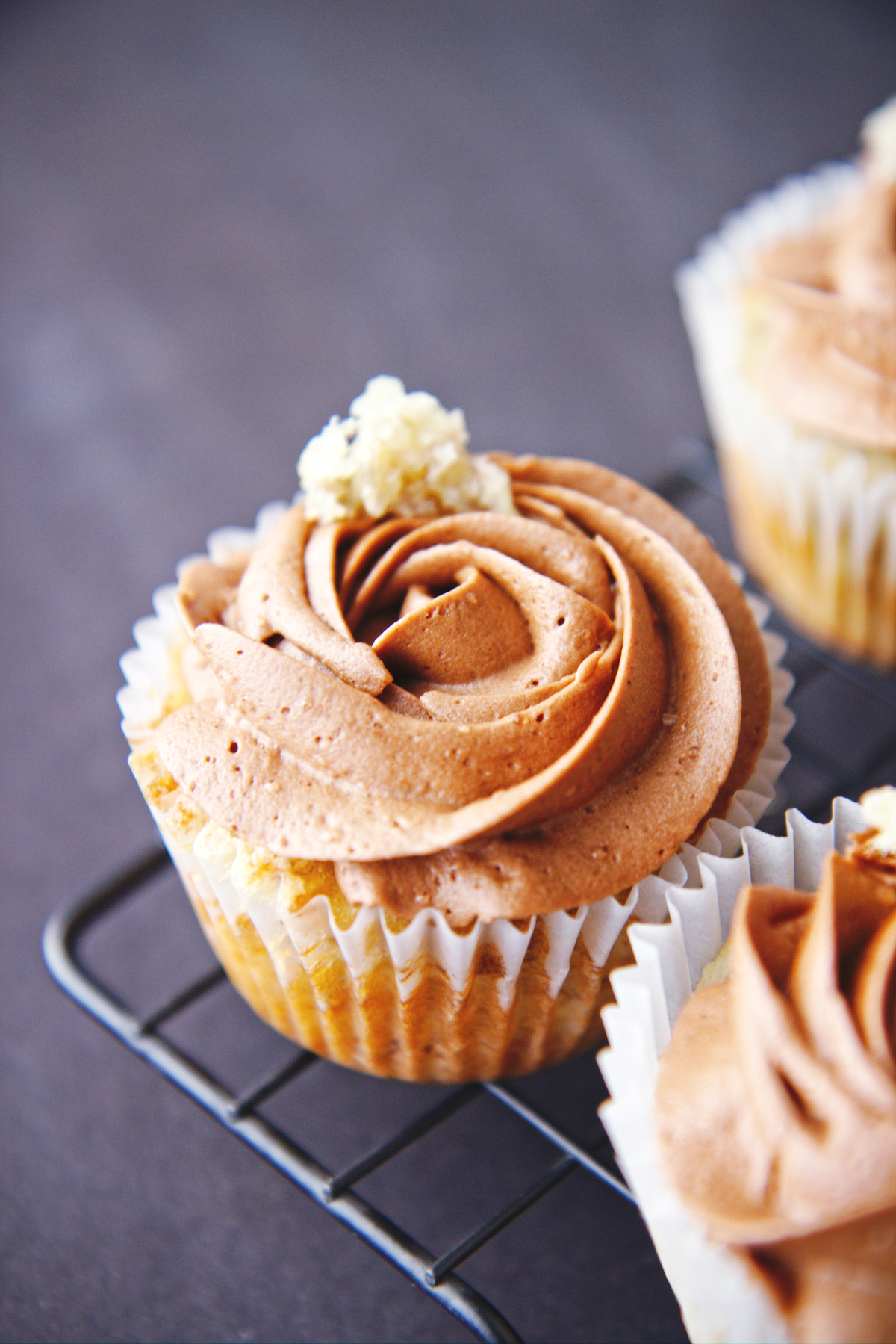 And in reality, I practice this careful shielding of the things that make me cry in my daily routines, too.
You wouldn't have known Friday that I had been at the library until 3:30am the night before; that I had been informed of my falling short in a big way that morning.
No. I washed my face with cold water and put on my sturdiest pair of corduroys with which to pull myself up by the pant loops (as my boots have no straps).
I went back to the library and started what had been a very long, endurance-heavy process again.
It's hard to talk about failures.
I don't like to talk about them with anyone.  The worst is being probed in your sensitive spot by caring friends who couldn't possibly know better because you haven't told them!
When it is fresh, I allow myself the comfort of vagueness, giving myself room to breathe and recenter.
Really, you don't have to know the details of someone's stumbles to at least understand their willingness to try again; the number of times someone falls down only matters in the face of how many times they stood up.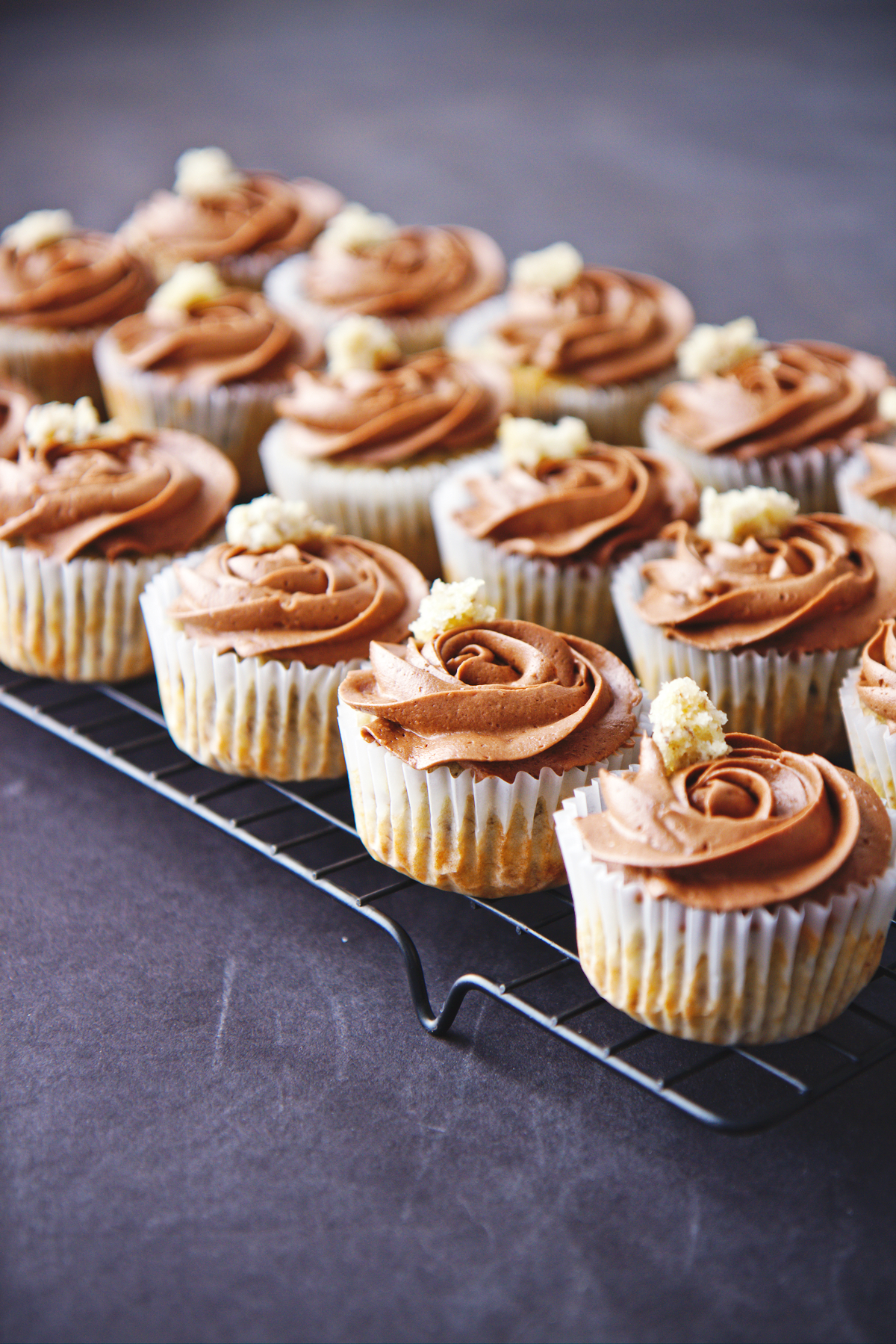 But OK.  Rant over.  Now let's talk about something that was a smashing success.
Namely, these cupcakes.
What do you do when you have a craving for banana cake but you have no old, brown, wizened bananas on hand?
We all know green around the edges or even perfectly blemish free bananas are more starchy than sweet and don't make the best banana baked goods.
These cupcakes have the answer: roast the living heck out of peeled, bland bananas and they will make the fruitiest, sweetest dessert of your dreams.
Roasting is minimal effort: 30 minutes, tops.
The now flavorful bananas are mashed and then combined into a moist buttermilk batter that bakes up into dense, sweet and fruity little cakes.
Topped with a generous swirl of salted chocolate frosting, these cupcakes make for the perfect four bites of chocolate plus banana!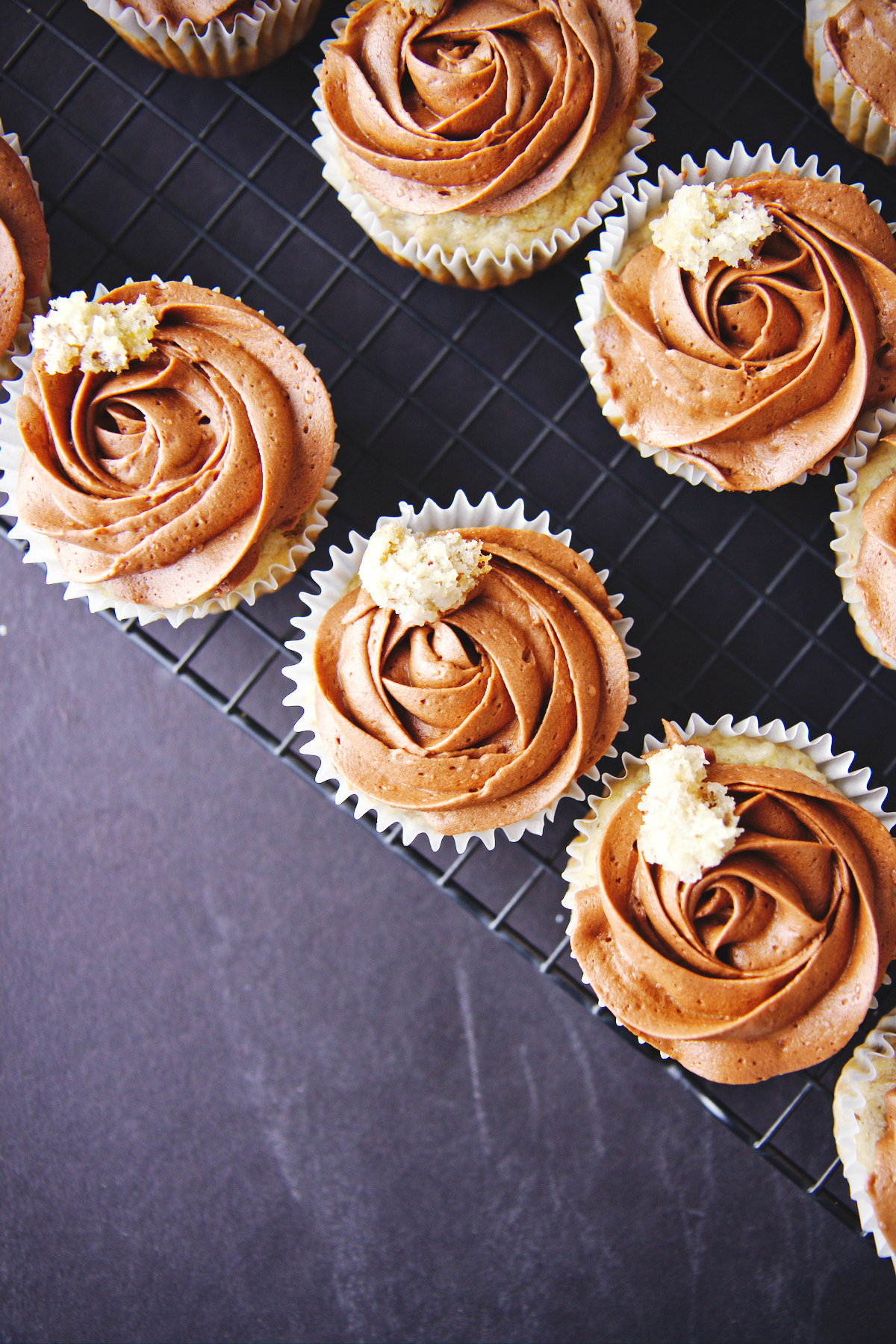 P.S. #Banana, previously.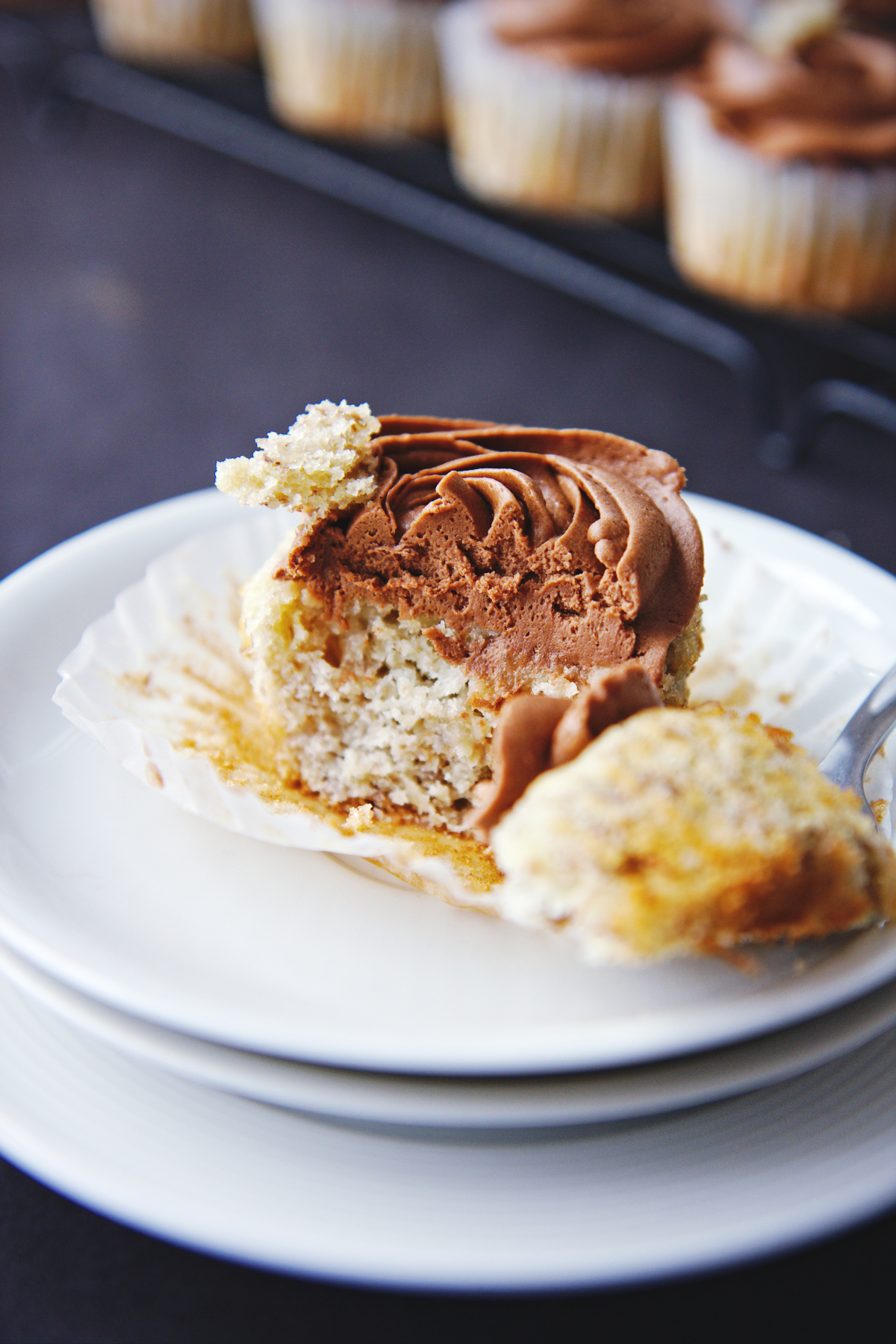 Roasted Banana and Salted Chocolate Cupcakes
makes 18 cupcakes
cake portion adapted from Epicurious
ingredients:
for the roasted banana cupcakes:
3 bananas, peeled
150 grams (1 1/4 cup) flour
1 1/2 teaspoons baking powder
1/2 teaspoon baking soda
113 grams (1/2 cup) butter
1/2 teaspoon kosher salt
150 grams (3/4 cup) sugar
1 teaspoon vanilla
1 egg
1 egg yolk
120 grams (1/2 cup) buttermilk or sour cream
for the chocolate buttercream:
175 grams (1 cup chopped or chips) bittersweet chocolate
225 grams (2 sticks, 1 cup) butter
1 tablespoon cocoa powder
1/2 to 3/4 teaspoon kosher salt, to taste
500-625 grams (4-5 cups) powdered sugar, as needed
30-60 grams (2-4 tablespoons) cream, as needed
directions:
Make the cakes: preheat oven to 375 degrees F and line a baking sheet with parchment.
Place the peeled bananas on the sheet and roast for 30 minutes, until slightly brown around the edges and very fragrant.
Remove from oven; mash and let cool.
Turn the oven to 350 degrees F and line 20 muffin cups with liners.
Beat butter on high speed until very light and fluffy, about 3 minutes.
Scrape the bowl and add the salt, sugar and vanilla; beat for 3 more minutes.
Once again scrape the bowl and add the egg and yolk; beat for a full 5 minutes.
Stir in the buttermilk or sour cream until half incorporated; add the mashed bananas and stir a few times.
Stir the flour and leavenings together; then add into the mixture slowly as you stir together.
Once the dry ingredients have been mostly incorporated, beat on high speed for 30 seconds to structure the batter.
Portion into the 20 prepared cups (you will use 2 of the cupcakes to decorate the others).
Bake for 15-18 minutes, until a tester comes out just clean.
Allow to cool.
Make the frosting: place the butter into the bowl of a stand mixer and beat on high for 4 minutes.
Add the cocoa powder and beat for 30 seconds.
Add in the chocolate in a slow stream while beating on high.
Scrape the bowl and add the 1/2 teaspoon of kosher salt; while mixing on medium speed, add in the powdered sugar 1/2 cup at a time.
Taste and adjust the salt as you like.
If the frosting is too thick, add in up to 4 tablespoons of cream while whipping on high.
If it is too thin, add up to another cup of powdered sugar to thicken.
Decorate cupcakes as desired; if you want, you can cut up 2 of the cupcakes roughly to make little pieces to stick on top.