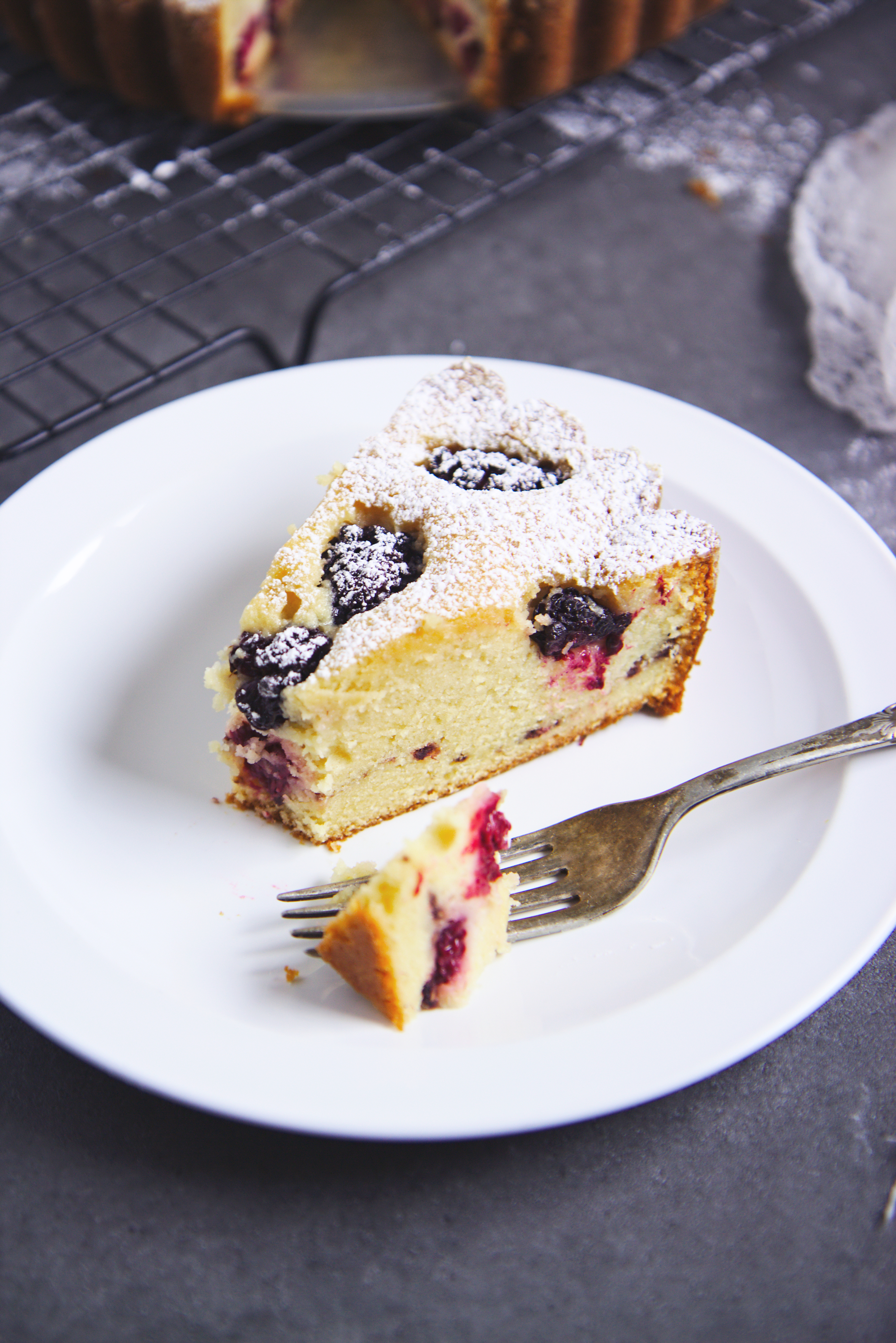 Pour me plaindre ou m'aimer je ne cherche personne;
J'ai planté l'arbre amer dont la sève empoisonne.
Je savais, je devais savoir quel fruit affreux
Naît d'une ronce aride au piquant douloureux.
Je saigne. Je me tais. Je regarde sans larmes
Des yeux pour qui mes pleurs auraient de si doux charmes.
Dans le fond de mon coeur je renferme mon sort,
Et mon étonnement, et mes cris, et ma mort.
Oui ! Je veux bien mourir d'une flèche honteuse,
Mais sauvez-moi, mon Dieu ! De la pitié menteuse.
Oh ! La pitié qui ment ! Oh ! Les perfides bras
Valent moins qu'une tombe à l'abri des ingrats.
—Marceline Desbordes-Valmore, La Ronce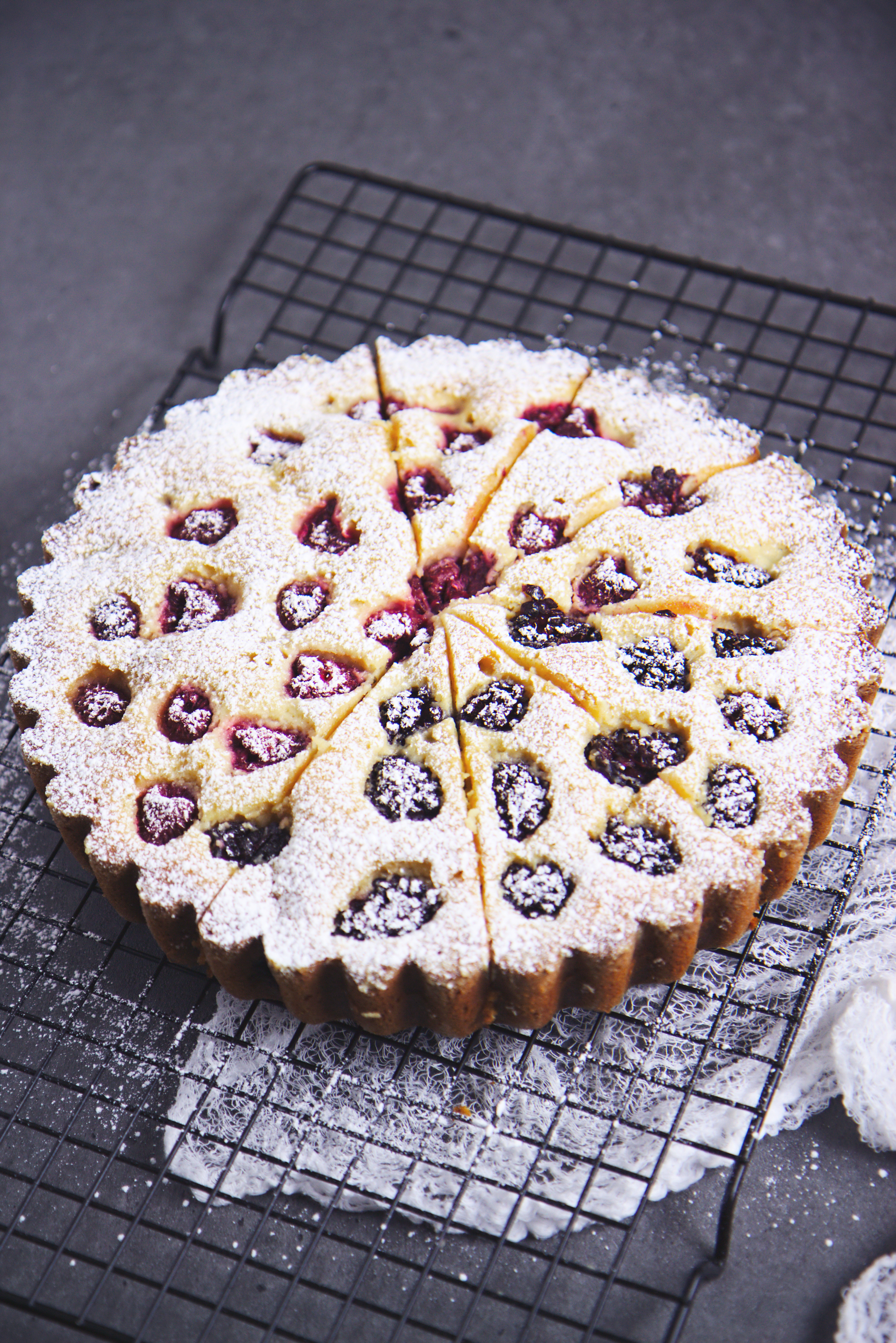 I'm not looking for anyone to pity or love me;
I planted the bitter tree with poisonous sap.
I knew—I had to have known—which frightful fruit
is born from a barren briar, painfully sharp.
I bleed. I am silent. I look tearlessly
into eyes for which my tears would be such sweet charms.
In the depths of my heart I enclose my plight,
And my astonishment, and my cries, and my death.
Yes ! I'd die of a shameful arrow,
But save me, my God ! From false pity.
Oh ! Pity that lies ! Oh ! Treacherous arms
Are worth less than a grave safe from the ungrateful.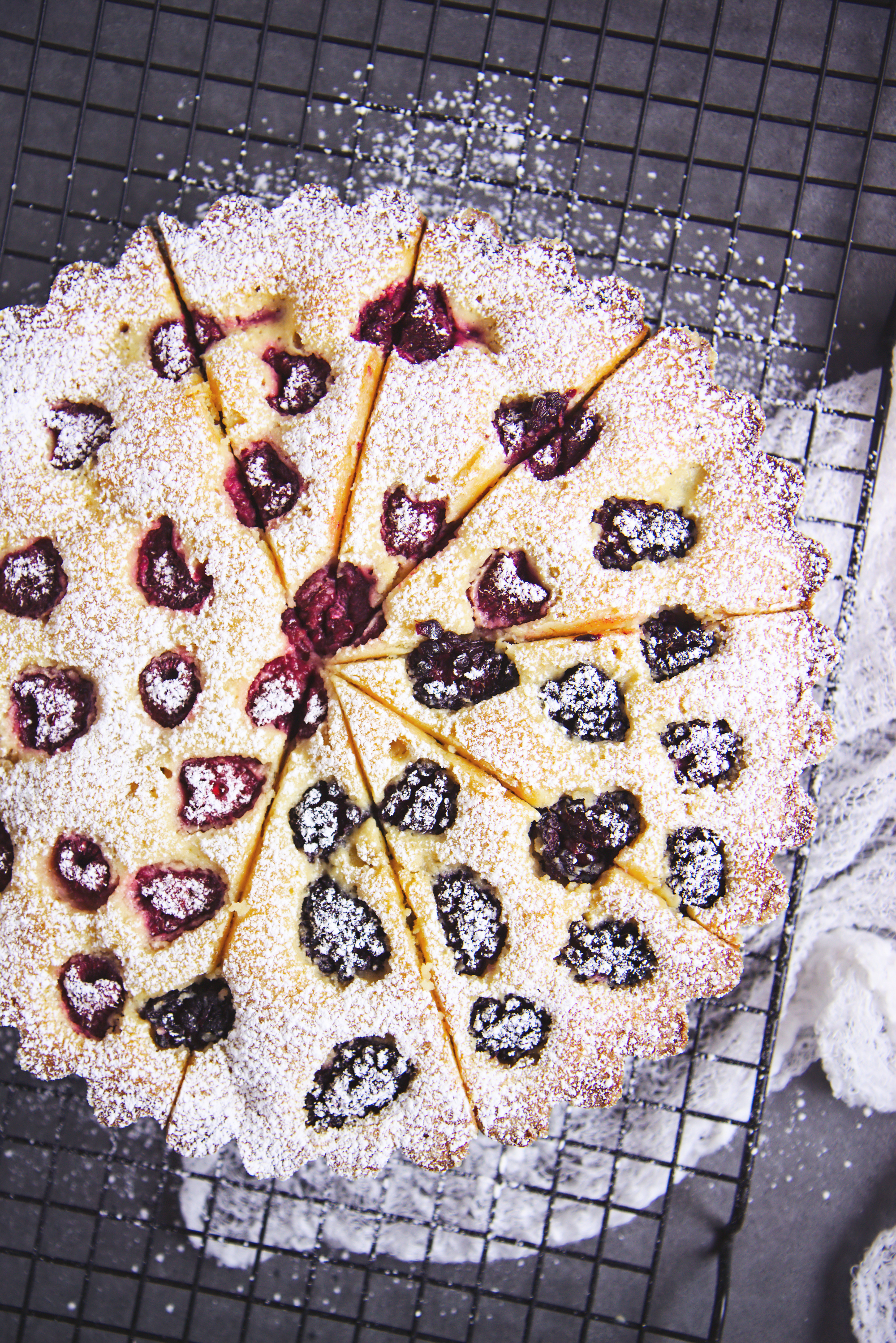 What a dramatique way to open a blog post, non?!
Well it's been long enough that a good entrée is needed.
July is closing, and we enter the dog days of summer now. It was a long, busy month, with travels both pleasant and unpleasant, and time spent with dear ones and not-so-dear ones.
Is this a subtweet in the form of a salty blog post? Maybe.
ANYWAYS, Nati and I had a lovely time in Québec at the beginning of the month: we went to Montréal and Québec City. Lucky for us it was right as a heatwave hit, so we didn't get the relief from sticky city summer until it passed. Yech.
I am impatiently waiting for our disposable cameras to hurry up and get developed by now. I mean my god, it takes 3 weeks! Did you know that? What a terrible tease.
In spite of my incessant going on about sunscreen and sun protection, a course of antibiotics and a day on the Southampton beaches last weekend has me sporting a truly god-awful sunburnt/tanned back, with quite possibly the most ludicrous tan lines of my life.
Woe is me.
Finally, I am on the cusp of my third move in the last 2 months (Friday!).
So. Much. Mind. Numbing. Packing. I haven't the slightest idea how all of this stuff fit in my old apartment. I've managed to tetris together all of my kitchen stuff into… 6-ish boxes.
Cake stands really take up a lot of room. My beloved KitchenAid will have to be hand-carried on the subway, since I am not packing that heavy beast into a flimsy cardboard box. Ha.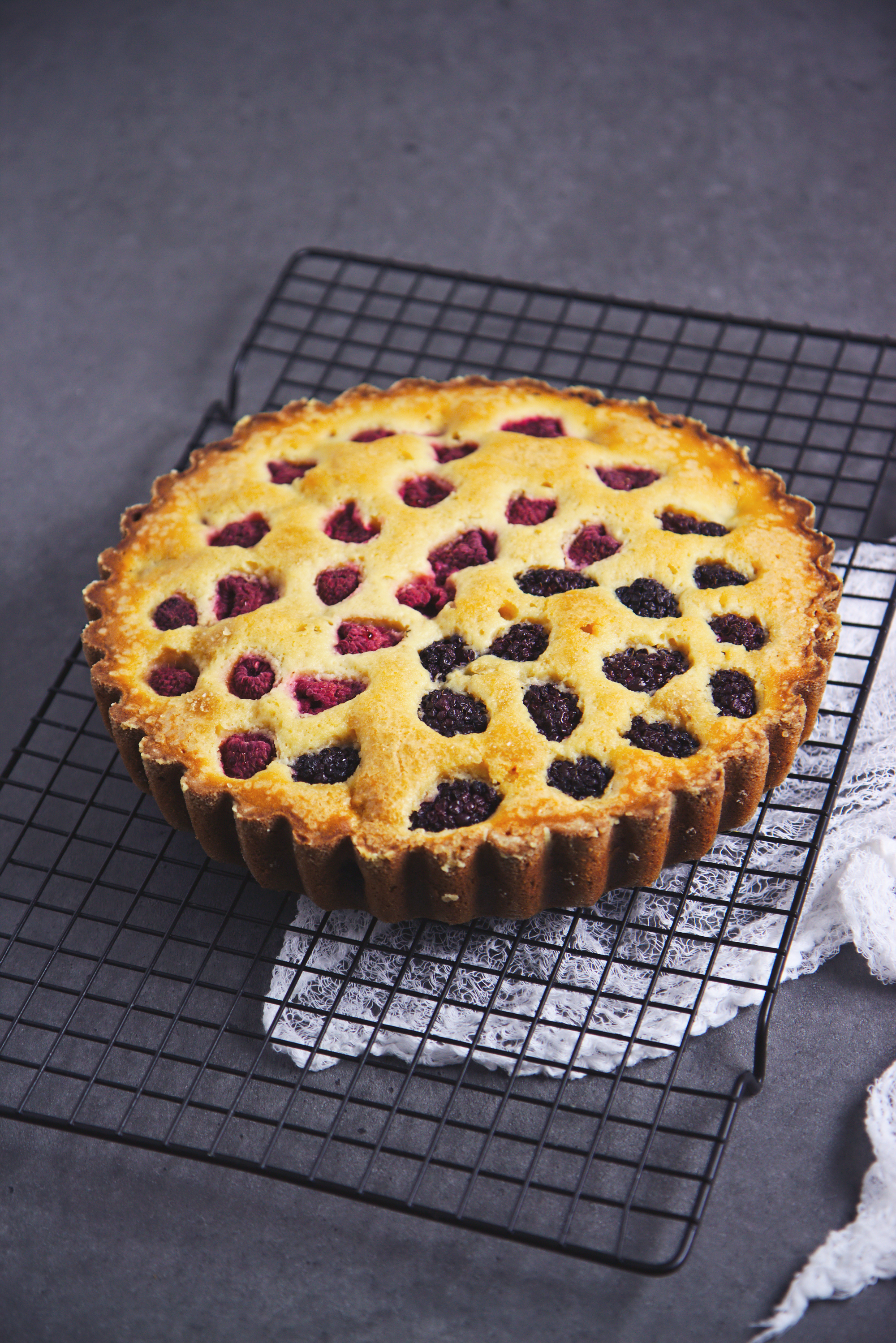 Today I'm sharing a simple summer cake, designed to bake quickly and highlight seasonal berries. It has a luscious, dense base made with brown sugar and yogurt, giving it a rich and balanced bite.
Brown sugar helps to retain some moisture, while giving a mild caramel flavor to the cake. A high ratio of butter means the edges crisp up in a fluted tart pan. The yogurt grounds everything with satisfying tang the way buttermilk would, but with more body.
Freeze-dried raspberries act as Nature's sprinkles inside the cake, and the top is studded with fruits of those thorniest of briars: juicy fat blackberries and tart minxy raspberries.
A sprinkle of raw sugar and a quick spin round the oven, and a quick and easy and utterly delightful snacking cake is born.
I like to use a fluted tart pan here for those lush edges, but you could easily use a round one, or even perhaps an 8″x8″.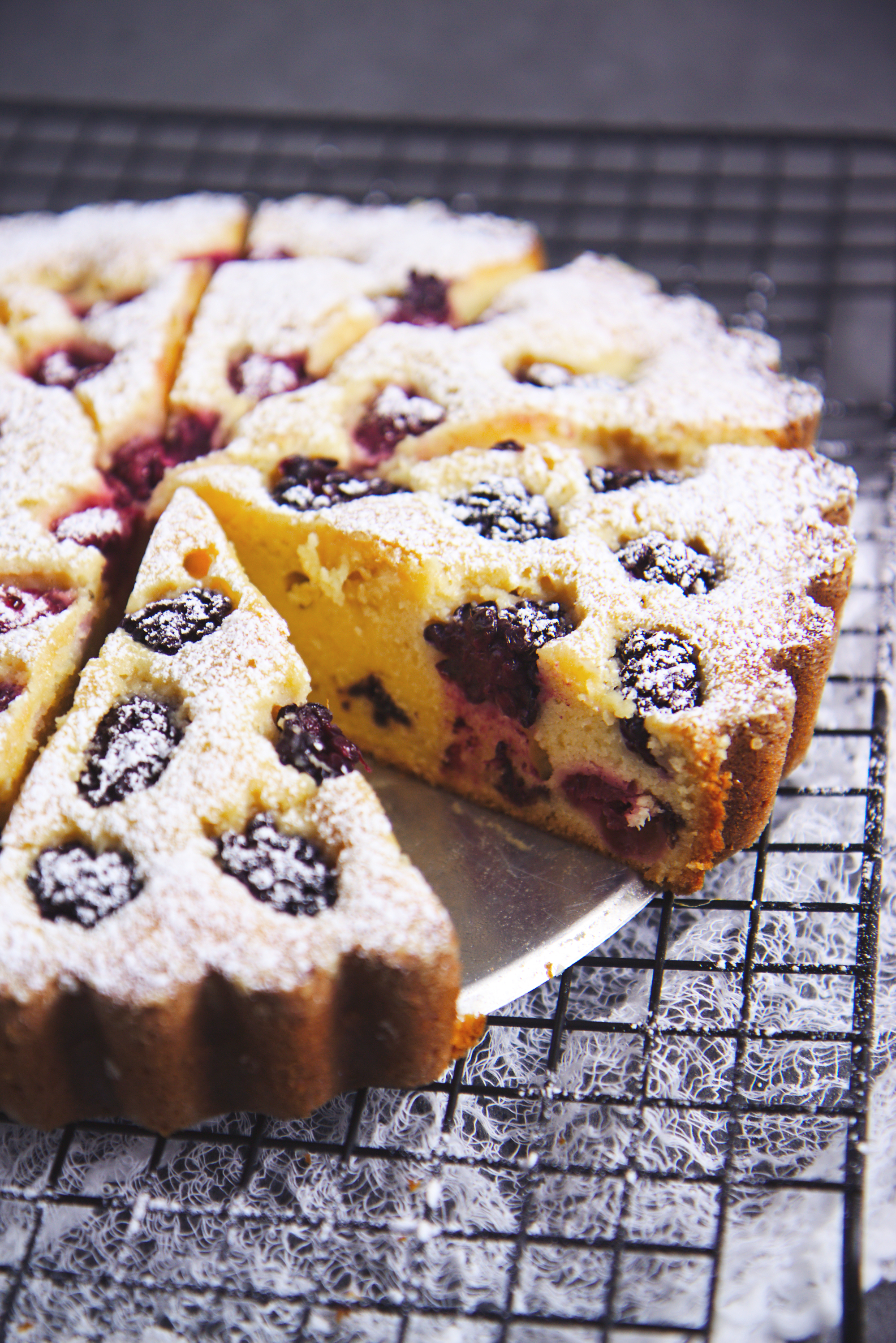 You can really adapt this recipe in a million and one different ways, all to good results as long as you follow ratios and temperature.
Other mix-ins that would be welcome could be the zest of a lemon and the juice of half of it alongside a half punnet or so of blueberries.
Some halved apricots on top and a handful of chopped pistachios in the batter would be wonderful as well.
I think you could make cherries or peaches work as well, as long as they weren't too juicy.
I needn't even say this, but chocolate chunks would also be lovely in this—and most any—recipe.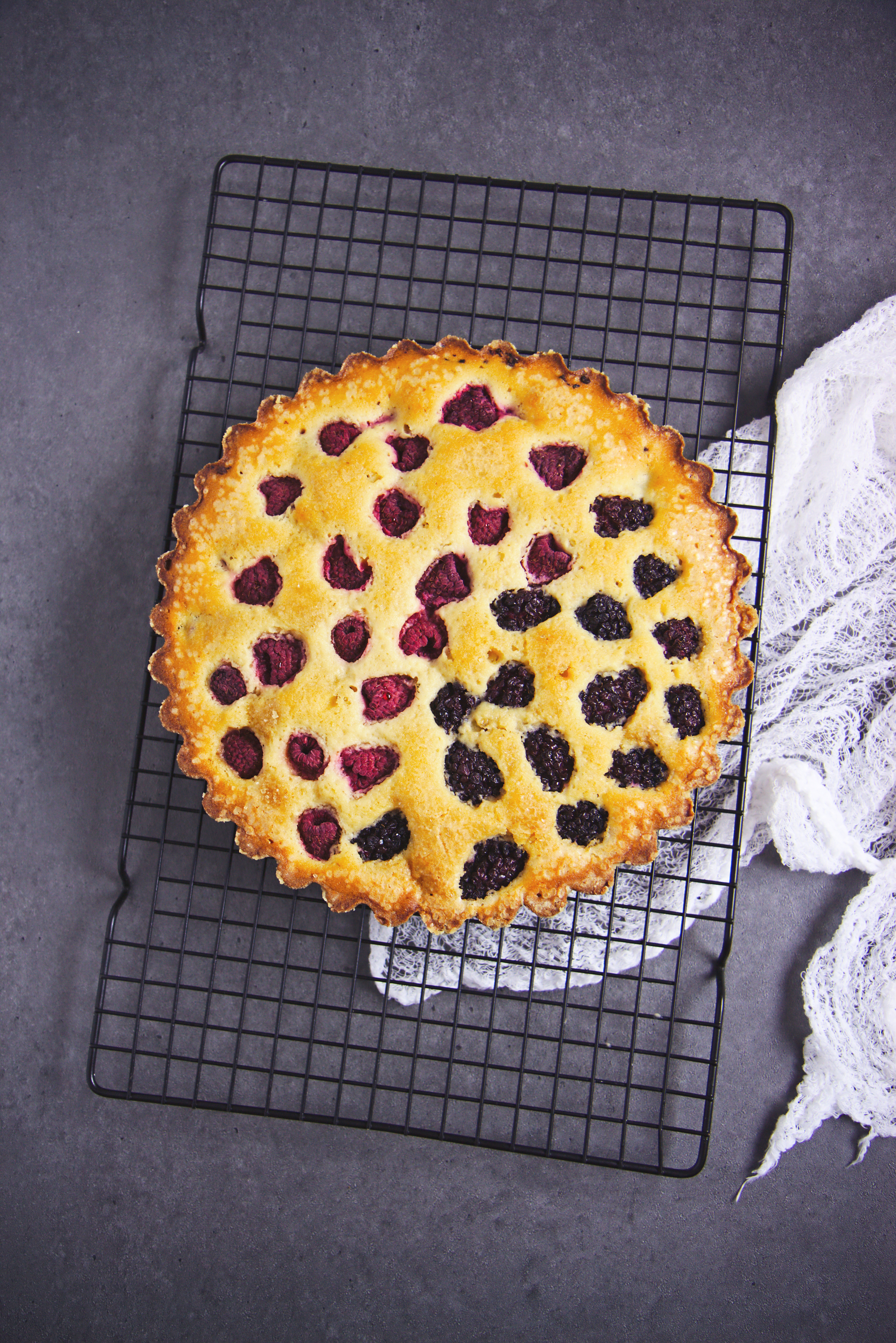 Brown Sugar and Yogurt Berry Cake
makes 1 loaf or 9-inch round single layer cake
ingredients:
250 grams (1 1/4 cups) brown sugar
142 grams (1/2 cup plus 2 tablespoons, 10 tablespoons) butter, softened
1/4 teaspoon salt
3 eggs
215 grams (7.5 ounces, 1 2/3 cup fluffed and spooned) flour
140 grams (5 ounces, 2/3 cup) plain yogurt
1 pint raspberries, picked over
1 pint blackberries, picked over
2 tablespoons crushed freeze-dried raspberries, optional
coarse sugar, optional
directions:
Preheat oven to 350 degrees F and grease and flour a loaf pan or 9-inch round.
Place sugar, butter, and salt into the bowl of a stand mixer fitted with the paddle attachment.
Beat on high speed for 4 full minutes, until light and fluffy with no graininess left.
Add in the eggs one at a time, mixing for 30 seconds between each one to ensure they are incorporated fully.
Add in the flour in four portions and the yogurt in three; begin with the flour and alternate mixing the dry and wet.
Scrape the sides of the bowl and mix on low for 30 seconds to ensure homogeneity.
Spread half the batter into the prepared pan, then top with half of the fresh berries and the freeze-dried raspberries.
Spread the remaining batter on top, then decorate with the remaining fresh berries.
Sprinkle coarse sugar over top, if desired.
Bake for 45 minutes, or until a tester inserted into the center comes out mostly clean and the inside registers 200 degrees F.
Allow to cool completely before cutting.