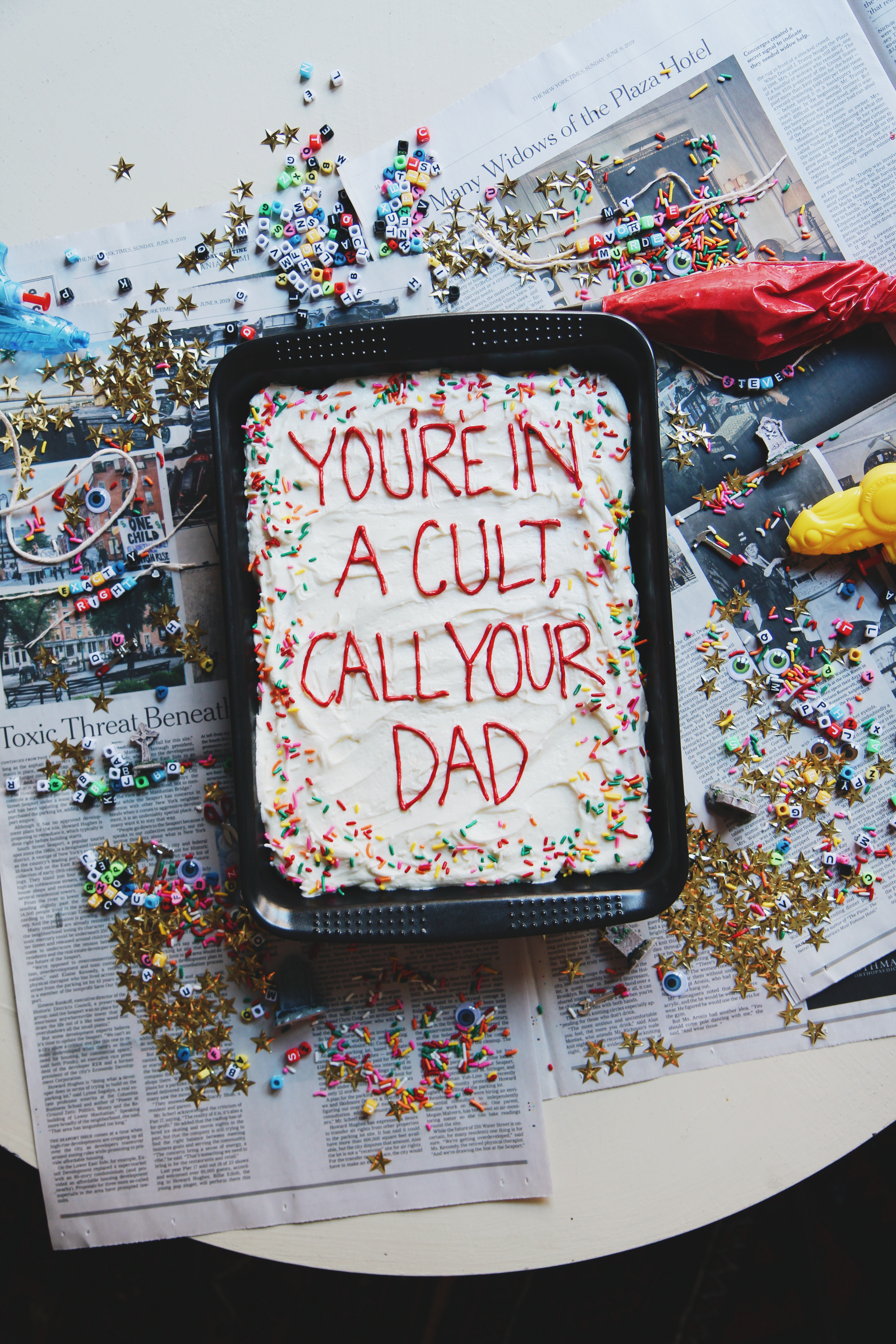 "Toxic masculinity ruins the party again."
—Karen Kilgariff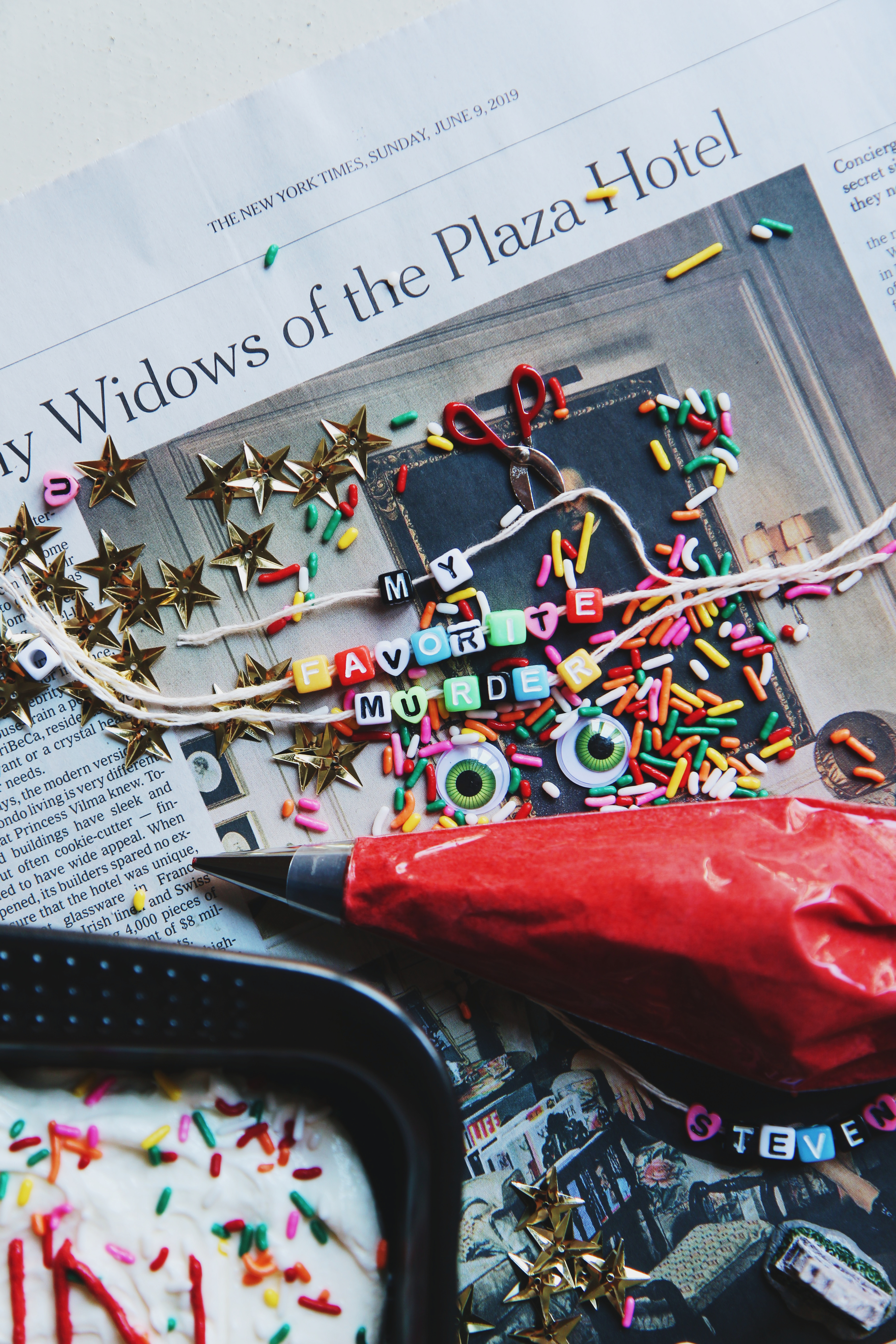 What's UP everyone?!
Boy, has my life changed since I was last posting here.
I've officially started school at NYU med, and I'm on my way to being a baby doctor. My first exam is this Friday, actually, which almost seems too impossible to be true.
I feel like a cartoon character when they grab a moving vehicle but most of their body stays put and they streeeeetch out. Everything is going so dang fast!
I am working on staying in a state of gratitude in order to crowd out the stress. It is, um, kind of working?
I dunno. It's so hard to center yourself on thankfulness and counting your blessings when you're studying all the time. And I'm not even in the HARD part of school yet. I'm in the easy-baby-we-already-studied-this-in-undergrad part. Which is terrifying me, I'll be honest.
Only time will tell how this goes. Once I come to terms with that, I think I will be more calm. Ha. Hahaha.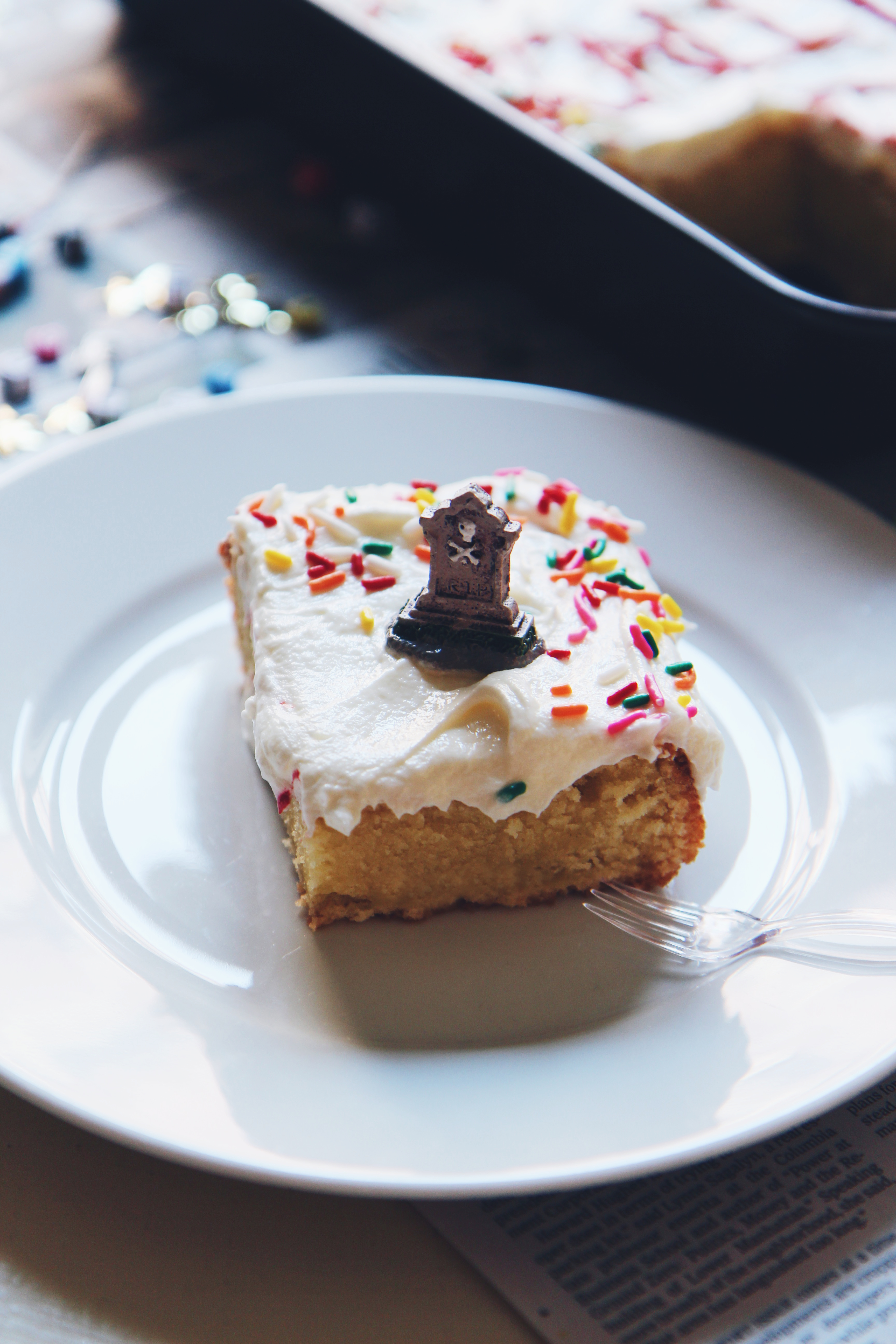 Some of you may be aware of how obsessed I am with true crime, especially podcasts. I mean, who isn't these days?
I love to listen to podcasts as I find it very calming and relaxing to hear other people speaking and not have to participate myself. Don't ask me why the murder and violent crime subjects don't make it any less relaxing for me. [Whispers: psychopathy]
On my constant rotation are My Favorite Murder, Crime Junkie, Small Town Murder, and lately, The Clearing.
(Obviously, I am also addicted to Mindhunter. I blew through the new season in record time. UGH!!! I need more.)
Primarily though, I consider myself a Crime Junkie and Murderino. I stay true to my favorite ladies.
I like to listen to the rapport between them, and though I like the two pods for different reasons, MFM can always make me crack a smile.
It is comforting that Karen and Georgia are open and honest about mental health, anxiety, and therapy. I feel like every fan ever says that, but it's so true. Any act of normalization of mental health is welcome and frankly, still rare.
I need to get up my courage to write in a hometown murder and send them a picture of this cake!
If anyone has any other podcast or true crime recommendations, I'm all ears.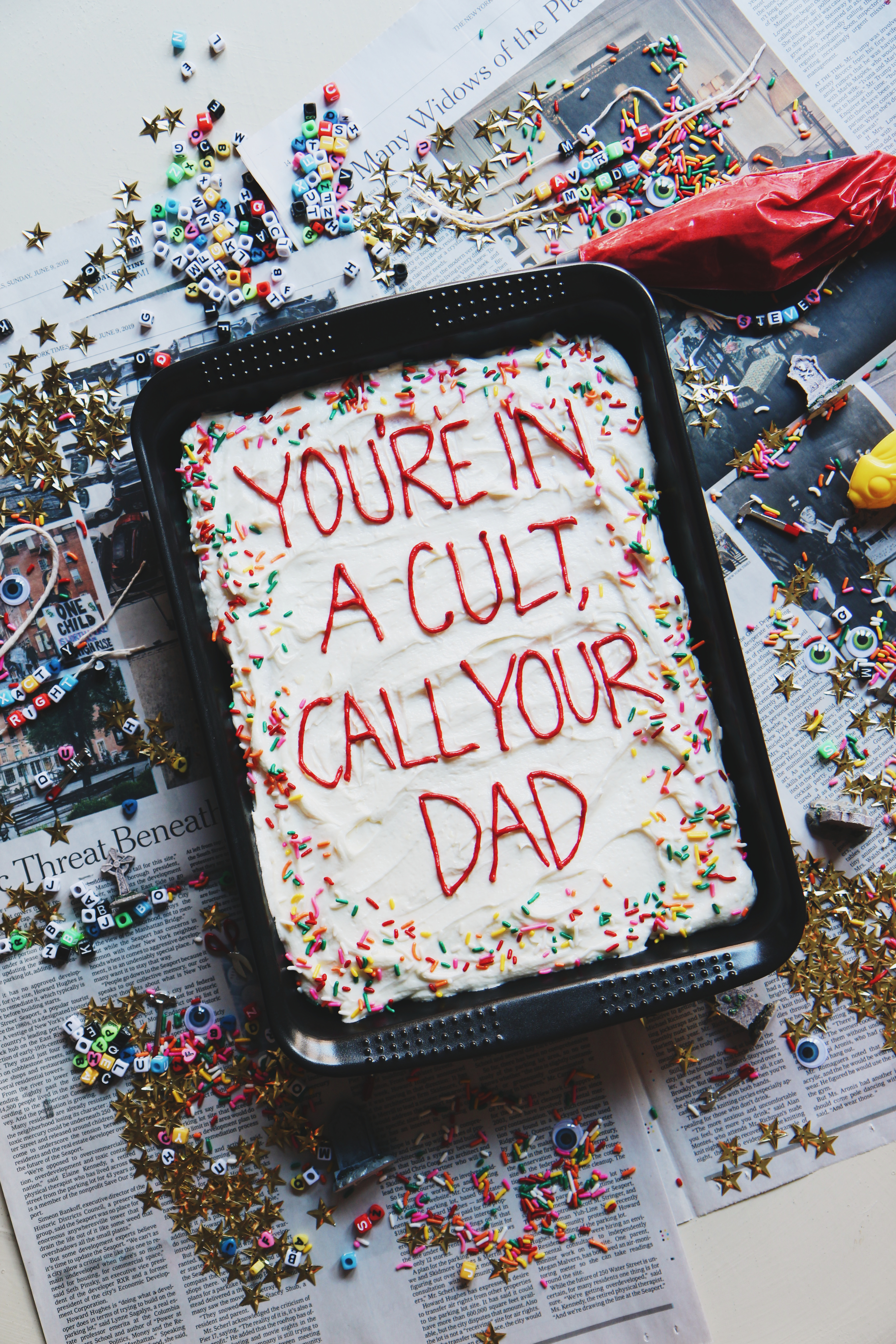 I was in the mood to make a whimsical cake, and now that MFM is back from a much-deserved but torturously long summer vacation, this inspiration struck me.
There were many good quotes to choose from (I mean, that's kind of the whole schtick), but it was just my dad's birthday, and this is one of the top 3 anyways, so here we are.
I will admit that "here's the thing: fuck everyone" would have also been amazing and maybe will go on a future cake…
The cake itself is simple in a pleasant way: a classic yellow sheet cake, dense and moist and pleasantly sweet, with hints of vanilla and almond is topped with a tangy, rich cream cheese frosting, also lightly fragranced with almond extract.
Sprinkles and some decoration and you've got yourself a quick, easy, party cake!
Vanilla cake with cream cheese frosting is a pretty solid way to please most everyone.
Side bar, LORD does my cake writing need serious amelioration. What is up with my wonky letters????
I felt like a kindergartener writing this.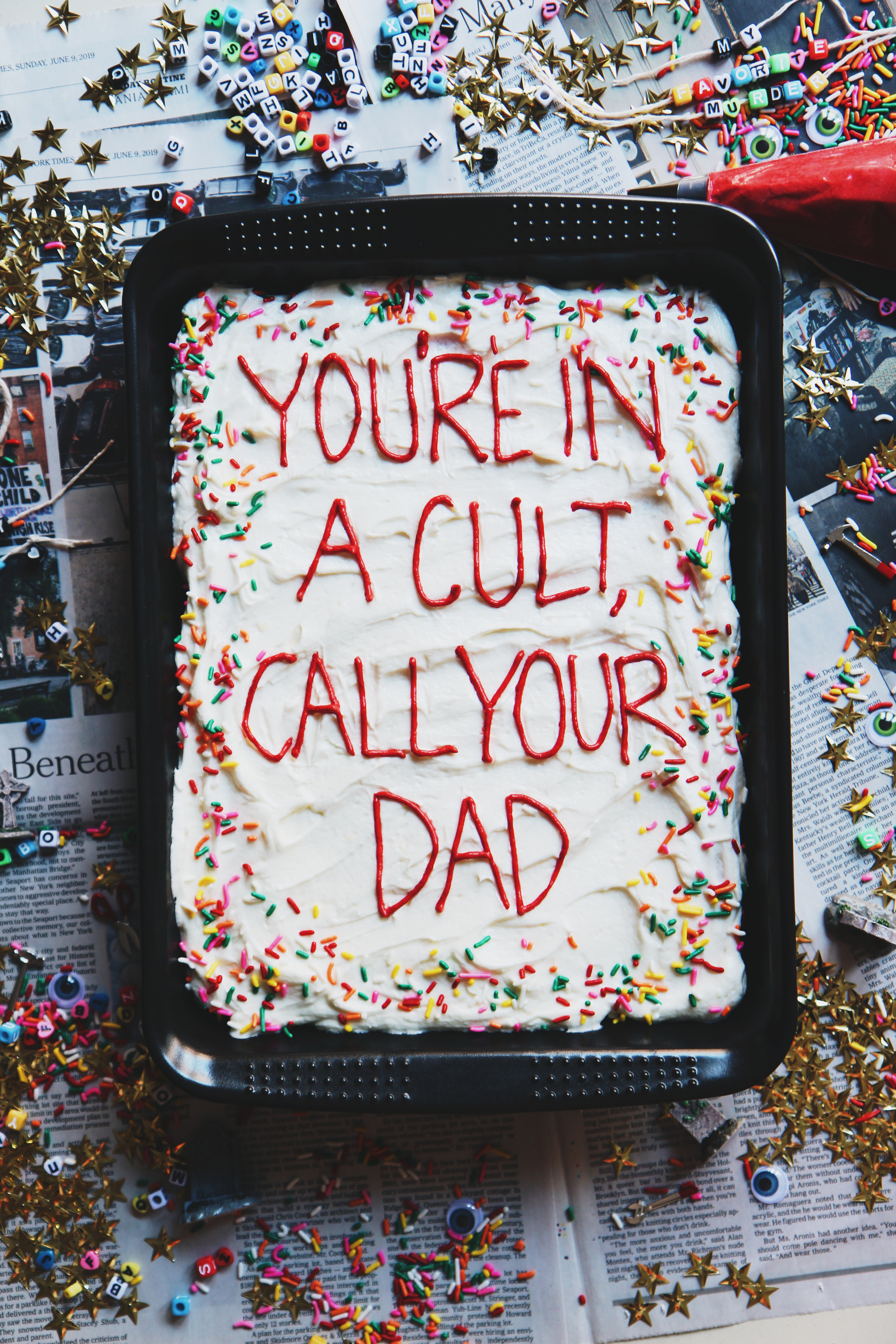 Remember folks, STAY SEXY AND DON'T GET MURDERED!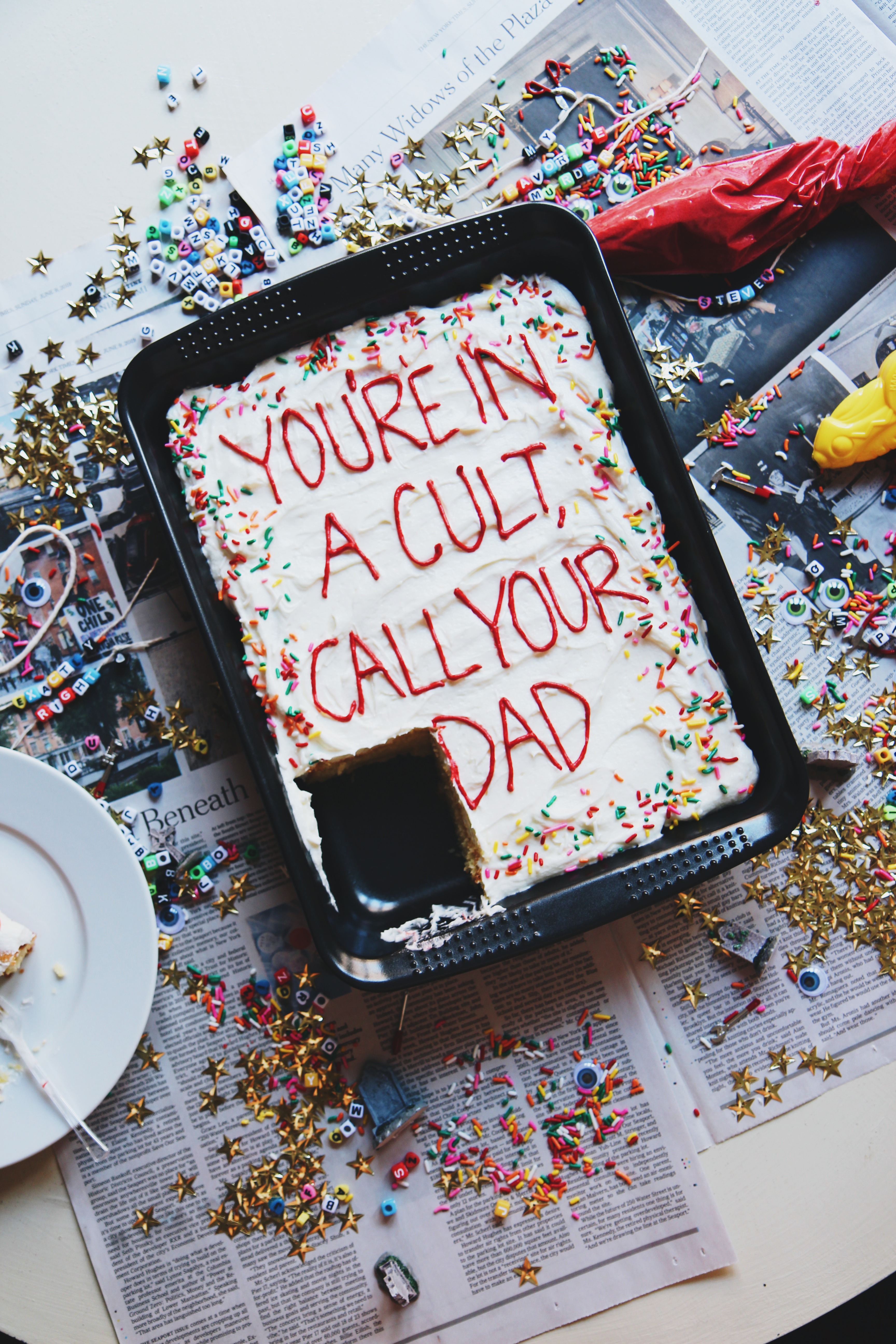 Classic Yellow Cake with Cream Cheese Frosting
cake portion lightly adapted from Sally's Baking Addiction
ingredients:
for the yellow cake:
360 grams (3 cups) AP flour
300 grams (1 1/2 cups) sugar
1 teaspoon baking powder
1 teaspoon baking soda
3/4 teaspoon kosher salt
220 grams (2 sticks, 1 cup) unsalted butter, fully at room temperature
1 tablespoon vanilla extract
2 teaspoons almond extract, optional
80 grams buttermilk or sour cream, fully at room temperature
3 eggs, fully at room temperature
for the cream cheese frosting:
330 grams (1 1/2 sticks, 12 tablespoons) unsalted butter, softened but cool
400 grams (3 1/3 cups) powdered sugar (may need up to 2/3 of a cup more)
generous pinch salt
175 grams (6 ounces) cream cheese, at room temperature
1 teaspoon clear almond extract, optional
2-4 tablespoons heavy cream or half and half (or milk)
sprinkles, as desired
directions:
Preheat oven to 350 degrees F and grease and flour a 9×13″ baking pan.
Whisk flour, sugar, baking powder, baking soda, and salt together; set aside.
Whisk vanilla and almond extracts with buttermilk and eggs; set aside.
Beat butter on high for at least 4 minutes (set a timer!), until light and fluffy and doubled in volume.
Add in roughly 1/3 of the dry ingredients and beat on high again.
Add in another 1/3 of the dry ingredients and with the mixer running, stream in 1/2 of the wet mixture.
Scrape the sides of the bowl and add the final 1/3 of the dry ingredients.
Again, with the mixer running as the dry ingredients incorporate, pour in the final 1/2 of the wet mixture.
Scrape the sides of the bowl again and beat briefly to ensure homogeneity.
Pour batter into prepared pan and bake for 30 minutes, testing for doneness at 25 minutes (a tester should come out with only a few moist crumbs, and/or the internal temperature should be between 202 and 210 degrees F).
Allow to cool completely.
Make the cream cheese frosting: whip butter and salt on high speed until doubled in volume and lightened in color.
Add the powdered sugar and almond extract, and incorporate slowly, increasing speed when the powdered sugar is fully incorporated.
Add the cream cheese and whip until incorporated, about 45 seconds.
Scrape the sides of the bowl and add cream in 1 tablespoon increments, as needed (I recommend starting very slowly since cream cheese frosting can go runny quickly).
Whip on high speed for 30 seconds to ensure homogeneity.
Spread frosting onto fully cooled cake and decorate as desired.