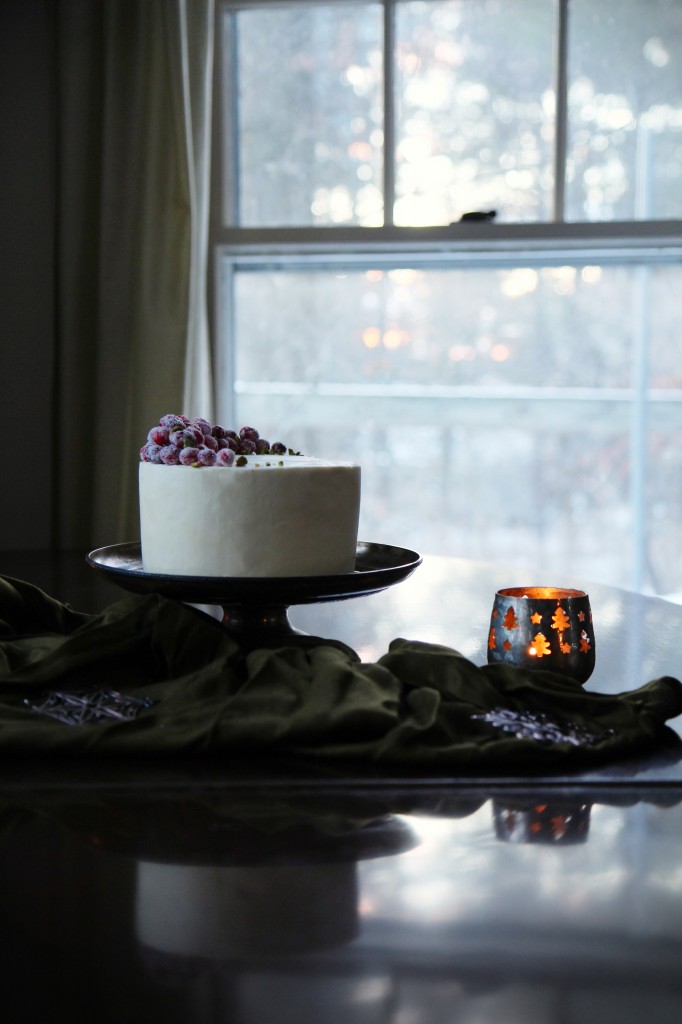 Delicately blue light streams in through the windows as snowflakes fall, soft and silent, to nestle in with their brothers and sisters blanketing the earth.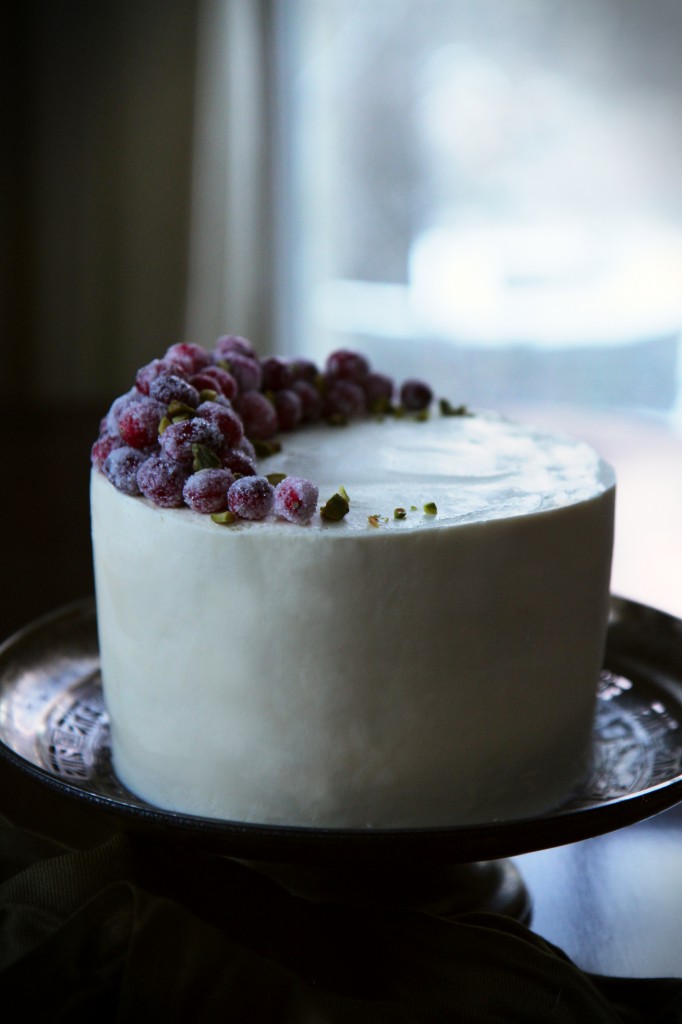 Fragrant pine fills the house, as the scent of sweet spices wafts about, luring passerby into the kitchen.
The ornaments jingle as they are lifted onto the tree, one by one, until it is full up with a motley myriad of memories in the form of handmade popsicle stick and Elmer's creations and childhood photos, as well as jewel toned orbs and sparkling glass shapes.
It's the most wonderful time of year…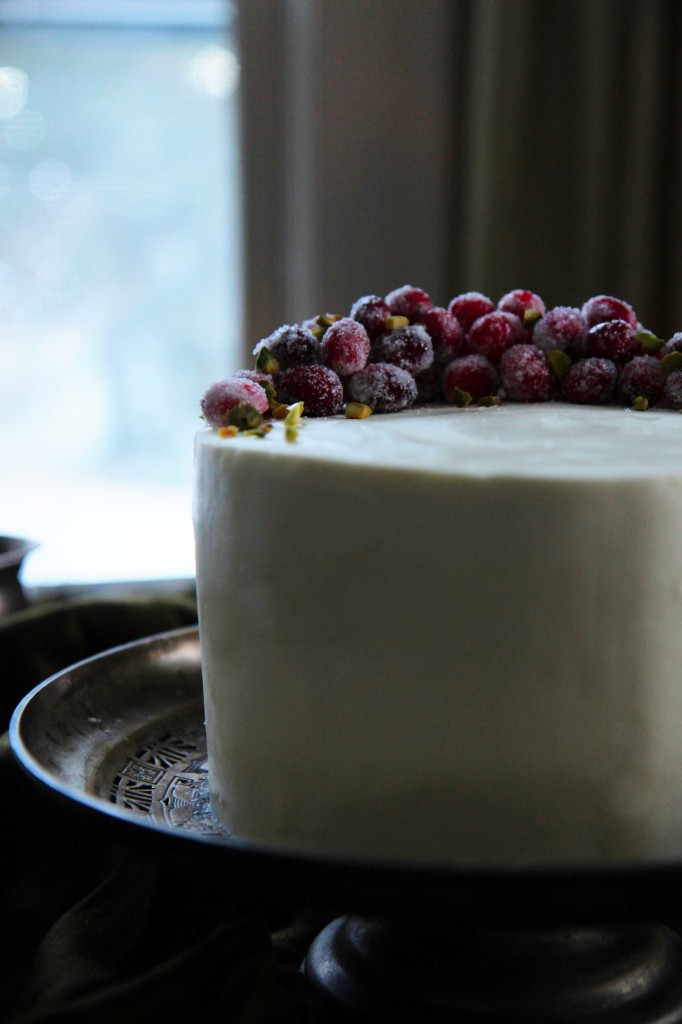 Cheery holiday music blasts through my speakers.
Mittens, hats, scarves, and boots are donned to brave the cold.
That is, when one ventures out of the delicious warmth of a cozy bed.
There's nothing better than sleeping in a soft, pillowy bed in a cold room, snuggled deep into goose-down comforters and blankets.
There's nothing worse than stepping out of said bed in the pale, wintery morning light onto freezing cold hardwood floors.
Wool socks, please.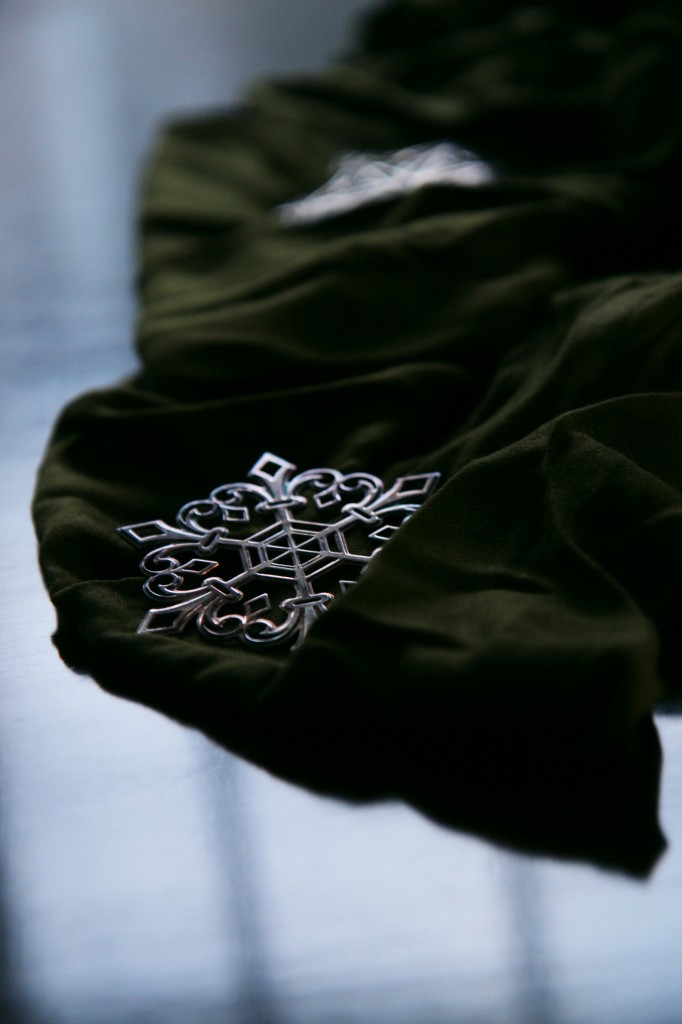 I love winter.  I love the holiday season.  I'm home home home for three full weeks.  I'm delirious with happiness.
Sleeping in my own warm bed, showering with water pressure, yadda yadda yadda all that stuff I mentioned during Thanksgiving.
Only, this time, I get to enjoy it thoroughly, not rushed and harried.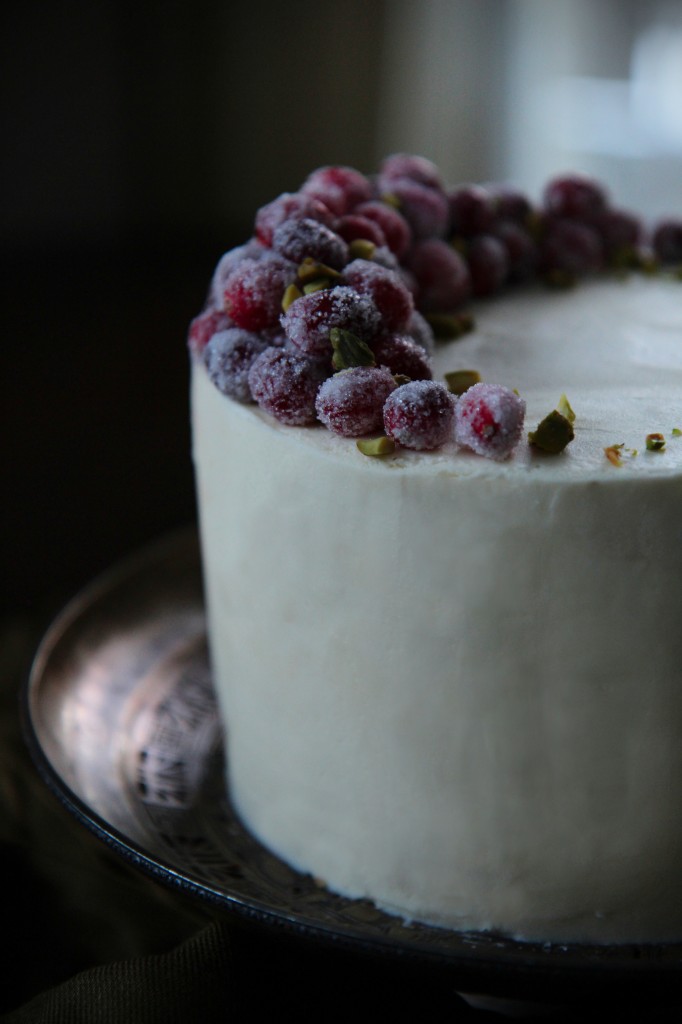 I have so many ideas floating through my head of what to bake; it's all consuming.
Cakes, pastries, and so, so many cookies.
So much holiday cheer to bake into little yummies, so little time!
Of course, that's most of what I'll be gifting this year!  Everyone loves cookies… And I love making them.  I promise you many recipes to come.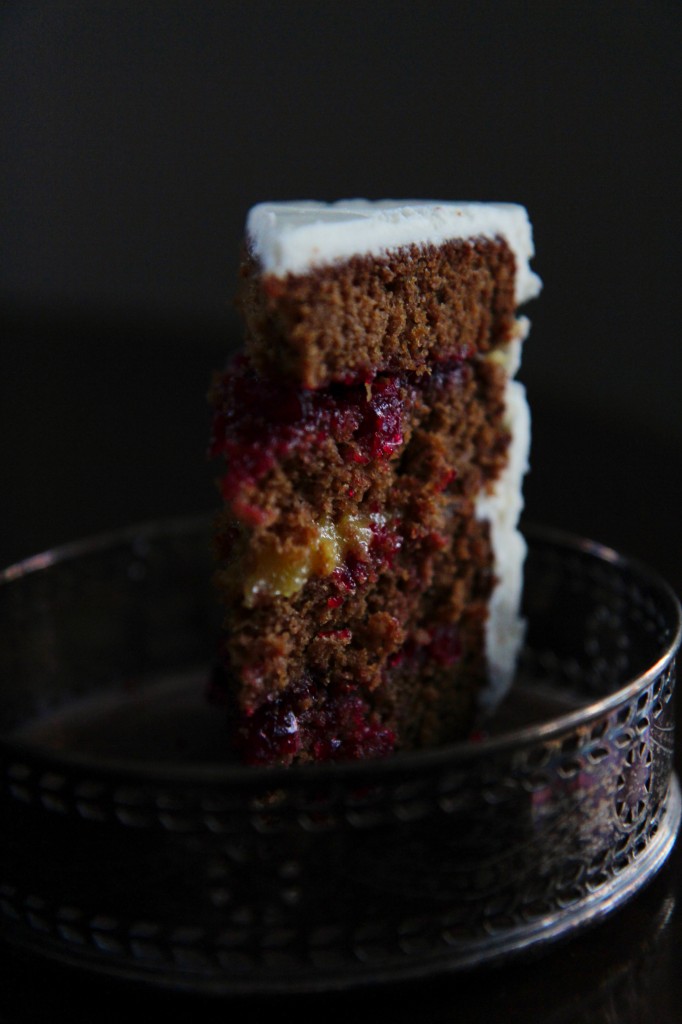 However, since everyone and their mother have been making gingersnaps lately, I made gingerbread.
Soft, spicy gingerbread.  Sandwiched with tart cranberry compote and bright, tangy lemon curd.  Covered in a thick blanket of creamy mascarpone frosting, and decorated with a few sparkling cranberry ornaments.
This would be a beautiful and jaw-dropping addition to a Christmas party/dinner/celebration.
Happy winter!  Keep your ovens turned on, y'all.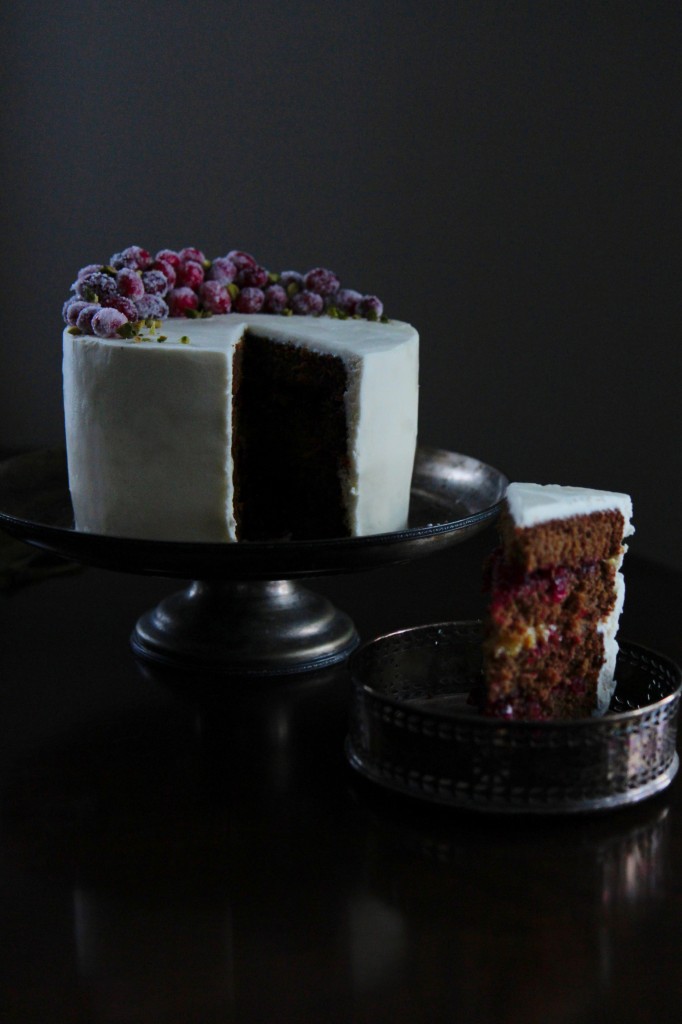 Gingerbread Cake
makes a 2 layer 6-inch cake
cake portion adapted from Joy of Baking
ingredients:
for the cake:
2 cups (260 grams) flour
1 teaspoon baking soda
scant 1/2 teaspoon kosher salt
1 1/2 teaspoons ginger
1 teaspoon cinnamon
big pinch ground cloves
pinch cardamom
pinch coriander
pinch ground pepper
pinch nutmeg
1/2 cup (115 grams) unsalted butter
1/2 cup (105 grams) brown sugar
2 eggs
1/2 cup (120 grams) molasses
1/2 cup (120 grams) kefir (substitute yogurt or buttermilk)
for the cranberry compote:
3/4 cup cranberries
1/2 cup sugar
1/4 cup apple cider
for the lemon curd:
3 tablespoons plus 1 teaspoon (50 grams) lemon curd
3 egg yolks
1/4 cup (50 grams) sugar
1 tablespoon butter
for the whipped mascarpone frosting:
2 cups (450 grams) mascarpone
1 cup (110 grams) powdered sugar
2-4 tablespoons (30-60 grams) heavy cream
for the sugared cranberries:
1 cup (240 grams) water
1 cup (200 grams) sugar
1 cup cranberries
1/2 cup (100 grams) sugar for dusting
directions:
Make the sugared cranberries:
Heat the water and first measure of sugar together in a sauce pot until sugar is dissolved.
Allow to cool and then place the cranberries into the sugar syrup.
Allow to sit overnight, or at least 5 hours.
Drain the cranberries and allow them to sit for 10 minutes to become slightly tacky.
Place the second measure of sugar in a bowl and place the cranberries in the bowl.
Shake around so that all of the cranberries are covered in sugar.
Make the cake:
Preheat oven to 350 degrees F.
Grease and flour 2 6-inch round pans.
Whisk flour, baking soda, salt, and spices together.
In the bowl of a stand mixer, cream the butter and brown sugar together for 3 minutes until light and fluffy.
Scrape the bowl and add the molasses and eggs; cream until the mixture is homogeneous (will be liquid).
Add in the kefir and stir to mix.
Add the dry ingredients and stir to mix.
Pour the batter into the prepared pans and bake for 22-25 minutes, until center is springy and cake is fragrant.
Make the cranberry compote:
Place all ingredients in a deep pot and bring to a boil.
Allow to boil until all of the cranberries have burst and the sauce has thickened considerably.
Cool completely before using.
Make the lemon curd:
Place the lemon juice in a small sauce pot and heat until simmering.
Whisk the egg yolks and sugar together well while the lemon juice heats up.
Once the juice is simmering, quickly whisk in the yolk/sugar mixture and continue to whisk and heat until the curd has thickened enough to leave a trail on the back of a spatula.
Allow to cool completely before using.
Make the mascarpone frosting:
Whip the mascarpone until very fluffy and light.
Sift in the powdered sugar and beat while streaming in 2 tablespoons of cream.
If the frosting is too thick, add 2 more tablespoons of cream, or as needed.
Assemble the cake:
Carefully split each of the layers of cake into two.
Place a dot of frosting on your cake stand or board and place the first layer onto the frosting.
Spread 1/3-1/2 of the cranberry compote onto the first layer.
Place the second layer of cake onto the first and spread with almost all of the lemon curd.
Place the third layer and spread on almost all of the remaining cranberry compote.
Top with the fourth layer and frost with the mascarpone frosting as desired.
To smooth the frosting, run a slightly hot knife over the surface of the cake.
Decorate with sugared cranberries and chopped pistachios.