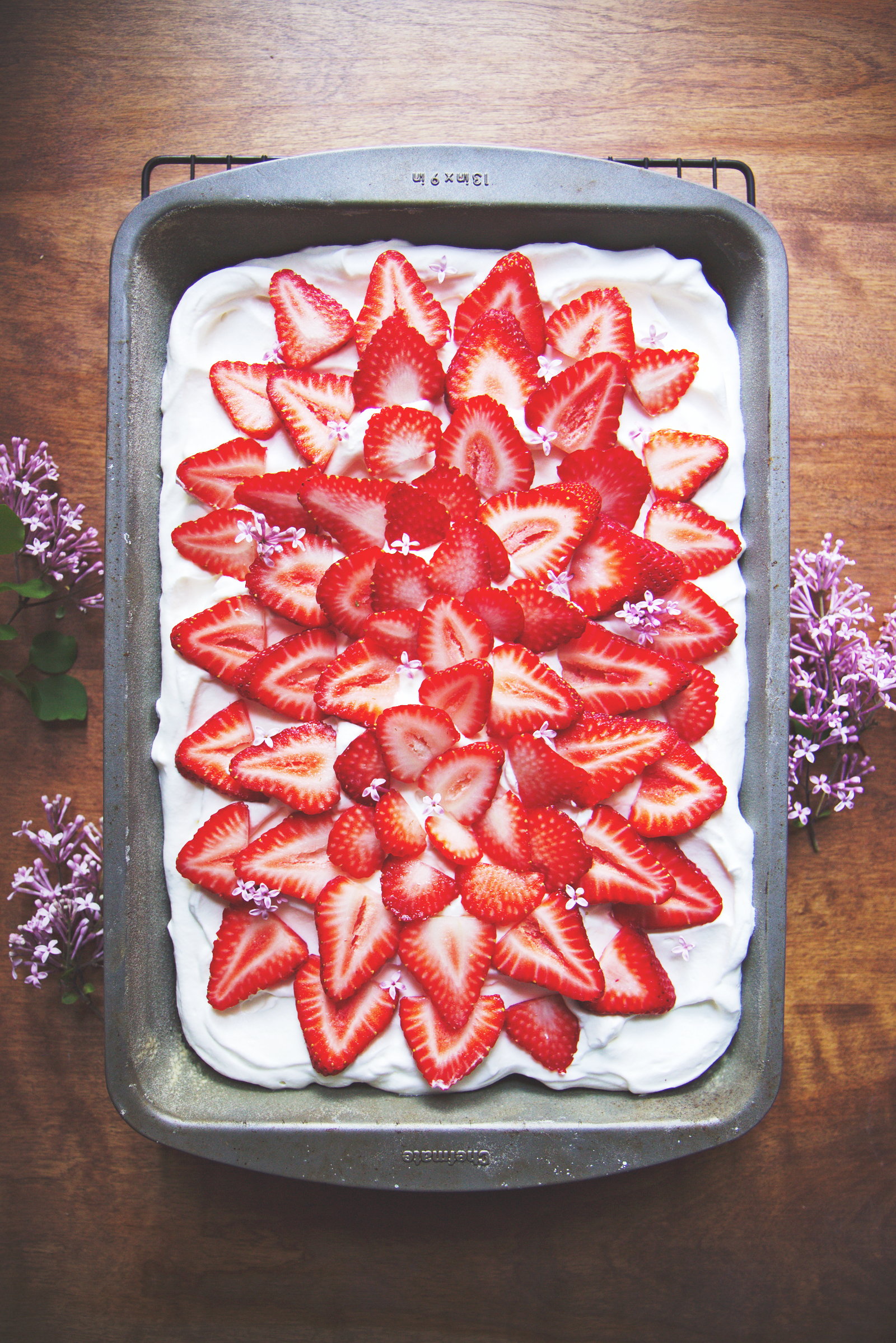 "For what it's worth: it's never too late or, in my case, too early to be whoever you want to be. There's no time limit—stop whenever you want. You can change or stay the same, there are no rules to this thing. We can make the best or the worst of it.
I hope you make the best of it. And I hope you see things that startle you. I hope you feel things you never felt before. I hope you meet people with a different point of view.
I hope you live a life you're proud of. If you find that you're not, I hope you have the courage to start all over again."
—Eric Roth, The Curious Case of Benjamin Button
Consider this an end to the radio silence that has dominated since La Pêche Fraîche turned four (still a crazy number to me)…
So much has happened since then.
I moved to a different city (hello, NYC friends, let's play!) where I'm living with my BFF, started an amazing job at a new firm, AND flew back to Chicago to celebrate my awe-inspiring big's graduation; I've even traveled to Washington for work!
My job keeps me busy, busy, busy, and my new kitchen is  much smaller than my kitchen at school, which is smaller yet than the kitchen in my parents' home.
This means I haven't been baking at all; in fact, I've barely even been cooking.
But I planned ahead and stockpiled photos and posts for the summer. 3.5 weeks is bad enough; 3 months without stepping on my soapbox would be torturous.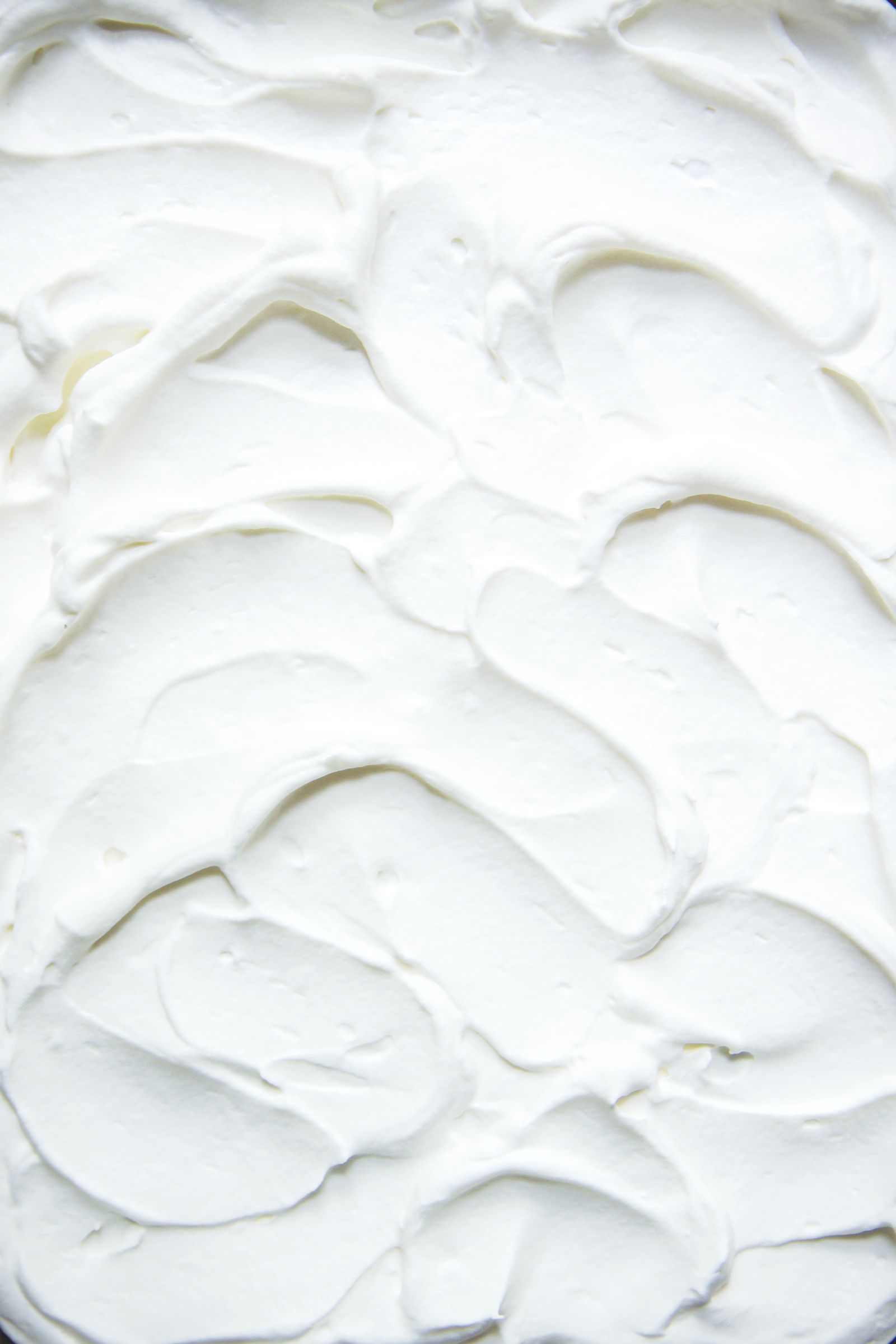 Happy summer everyone! We've made it, miraculously!
I hope your days have been filled with the juiciest, sweetest produce imaginable.
I hope you've been reveling in sunshine ands greenery.
I made this post in the throes of spring, when the lilacs were fragrant and abundant and ripe strawberries few and far between; one has since disappeared for the year and the other, become ubiquitous and innumerable.
Lilacs are a Benjamin Button type of flower. The bushes erupt in tight buds that are small and brown-ish rather than green—wizened before they even bloom.
Eventually, their beautiful purple flowers open, perfuming the air and driving everyone crazy with spring fever, only to droop and fade as quickly as they appeared.
The good news is that this sheet cake can be a spring or summer affair, provided you can find some fresh, ripe fruit to decorate.
The cake itself is an unbelievably moist vanilla Texas-style sheet cake, buttery with a soft crumb.
It's the perfect base for a thick layer of barely sweetened whipped cream, spread on in giant spoonfuls, and then a heap of ruby red, fresh and bright strawberries.
It's a perfect treat to bring along to a picnic or barbecue, and it hold up pretty well for a few hours in the fridge.
Serving this with a mix of fruit—raspberries, strawberries, and fat peach wedges—would be next level.
Throw some fresh edible flowers or lilac sugar on top and you have a picture perfect summer cream cake!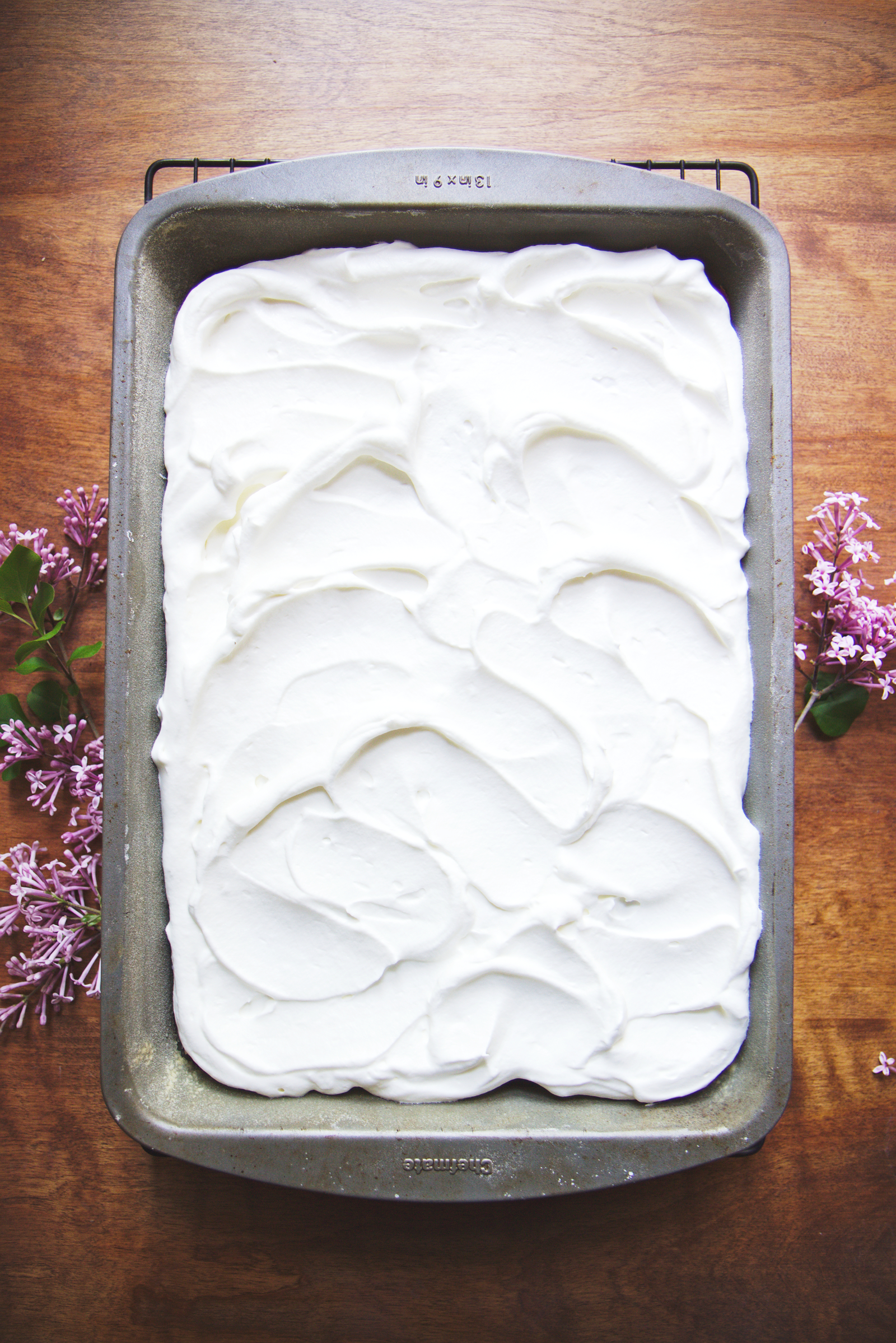 Who else wants to sleep in that whipped cream cloud?!
Back sooner than later with pie! xo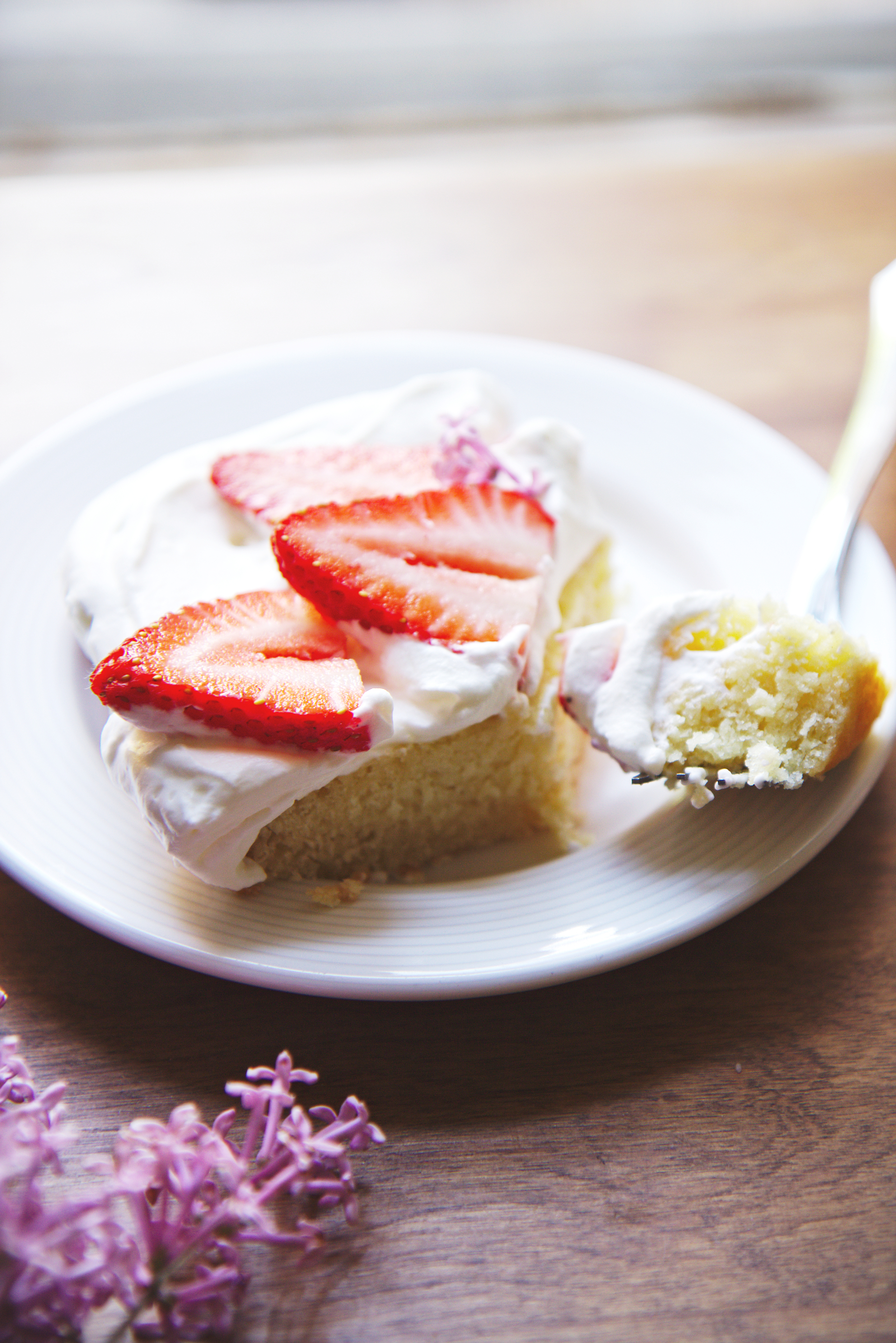 Strawberry Cream Sheet Cake
makes 1 13×9 inch cake
cake portion adapted from Taste of Home
ingredients:
for the cake:
240 grams (2 cups) AP flour
400 grams (2 cups) granulated sugar
1 teaspoon kosher salt
1 teaspoon baking powder
1/4 teaspoon baking soda
225 grams (2 sticks, 16 tablespoons) butter
240 grams (1 cup) water
2 large eggs
120 grams (1/2 cup) yogurt, buttermilk, or sour cream
1 teaspoon vanilla extract
for the whipped cream:
360 grams (1 1/2 cups) heavy or double cream
1/4 cup powdered sugar
to finish:
1 1/2 pints of strawberries
edible flowers, if desired
directions:
Make the cake: preheat oven to 350 degrees F and grease and flour a 9×13 inch baking pan.
Stir flour, sugar, baking soda and powder, and salt together.
Place butter and water in a pot and bring to a simmer.
Remove from heat.
Whisk eggs, yogurt, and vanilla together and alternate adding to the dry mixture with the butter.
Stir batter vigorously for a few seconds to ensure homogeneity.
Pour into prepared pan and bake for 25-30 minutes, or until a tester comes out with a few crumbs attached.
Allow to cool completely.
To finish the cake, whip the heavy cream with the powdered sugar to stiff peaks.
Spread all over the cake, then decorate with lots of sliced strawberries and edible flowers.
Serve with extra powdered sugar and strawberries.