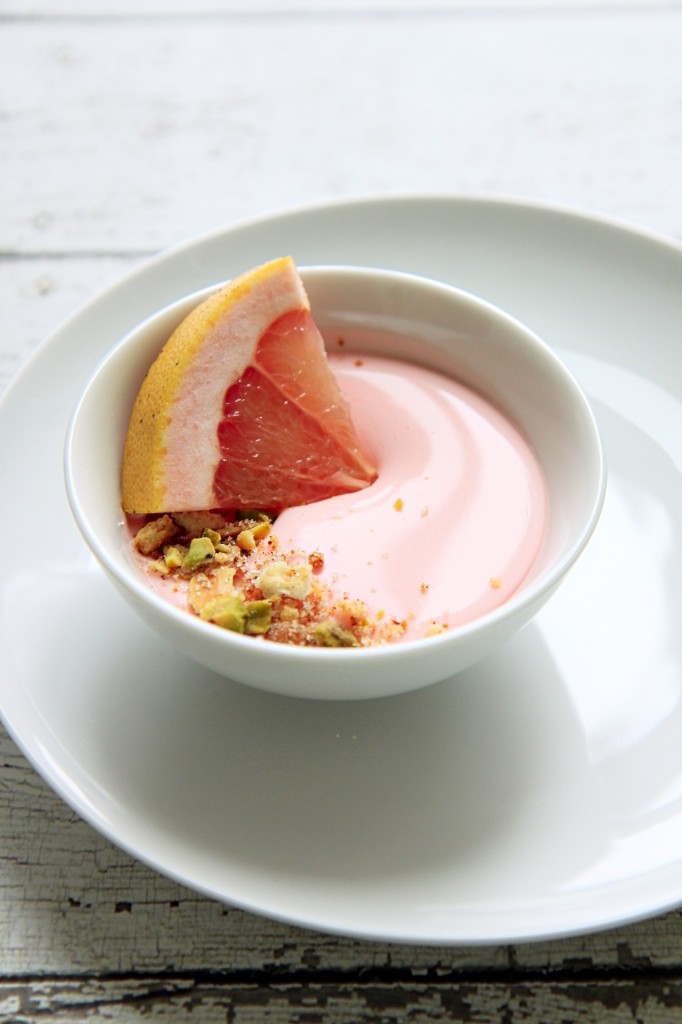 Throw your dreams
into space
like a kite
and you do not know
what it will bring back,
a new life,
a new friend,
a new love,
a new country.
-Anaïs Nin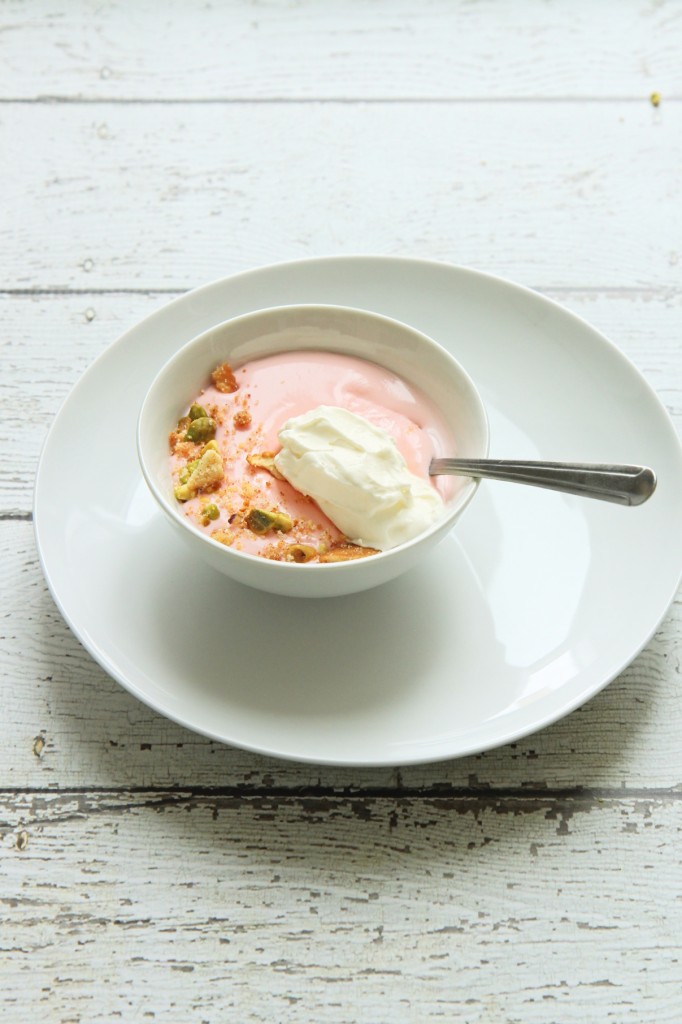 La la lala link love time!
Appropriate, because it's the time of year to share our love and appreciation far and wide.
It's also the time of year for pink.
This batch of links features pink, flowers, and love songs.
Sounds like Valentine's day to me already!
(Click on these links, and you do not know what they will bring back, a new life a new friend, a new love, a new country cake.)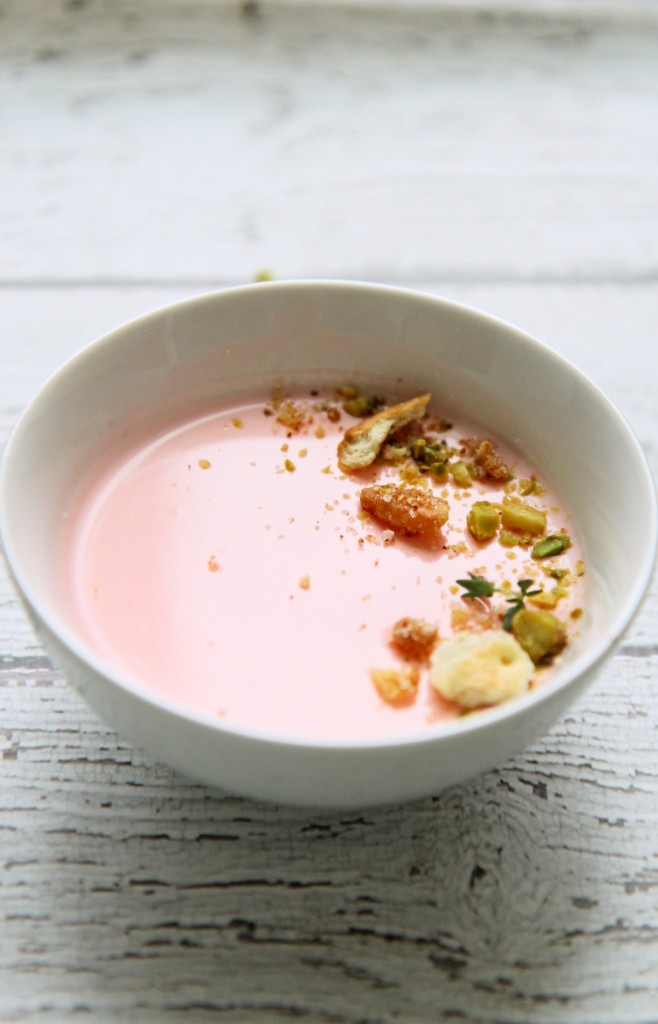 Have you seen "Her"?  The one where Joaquin Phoenix falls in love with Scarlett Johansson's computer voice?
I haven't (yet), but their version of "The Moon Song" melts my heart.
I love ukeleles and I do not care how cliché they are.
I also don't care if "Her" was featured on every female blogger's most recent "link love" post.
Ahem.
Also listening: February Seven by The Avett Brothers.
They're such amazing songwriters… This one is no exception.
A real feel-good song.  Give it a listen!
(If you aren't familiar with their stuff, go listen to all of it.  Ahhh, the feels.)
More music: this song by Gregory Alan Isakov.  Heart-melting.  That is all.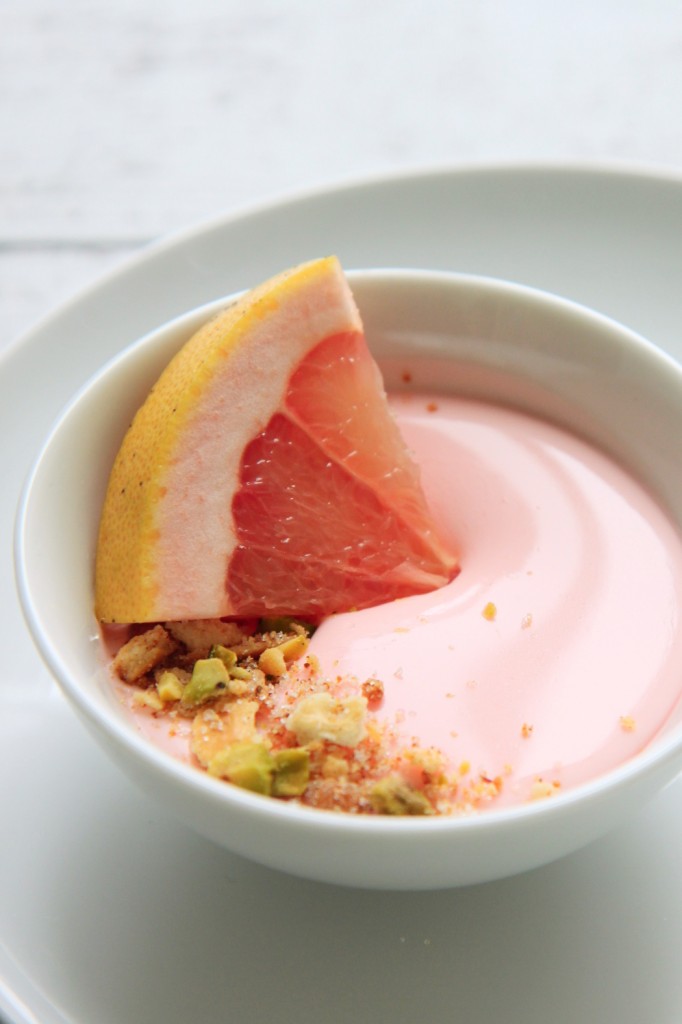 Annie's blood orange loaf cake was an instant hit with teh internetz, and holy jeebus I SEE WHY.
Look how beautifully pink it is!!
Pinned pinned pinned.
That last shot especially looks pulled straight from the pages of Donna Hay or Martha Stewart.
Put it on your to-make list, people.  It's on mine.
(This fits the bill of my recent obsession with loaf cakes.)
Also, blood oranges: did you catch this gorgeous tart?
I love the styling of Kelsey's entire blog, and this post in particular.
Capturing the marvel of a cook's hands in action is particularly difficult, and these photos knocked my socks off.
That ring!
More blood oranges: these scones!  Rustic.  Healthy-ish.  Gorgeous.  And I'll bet deeelicious.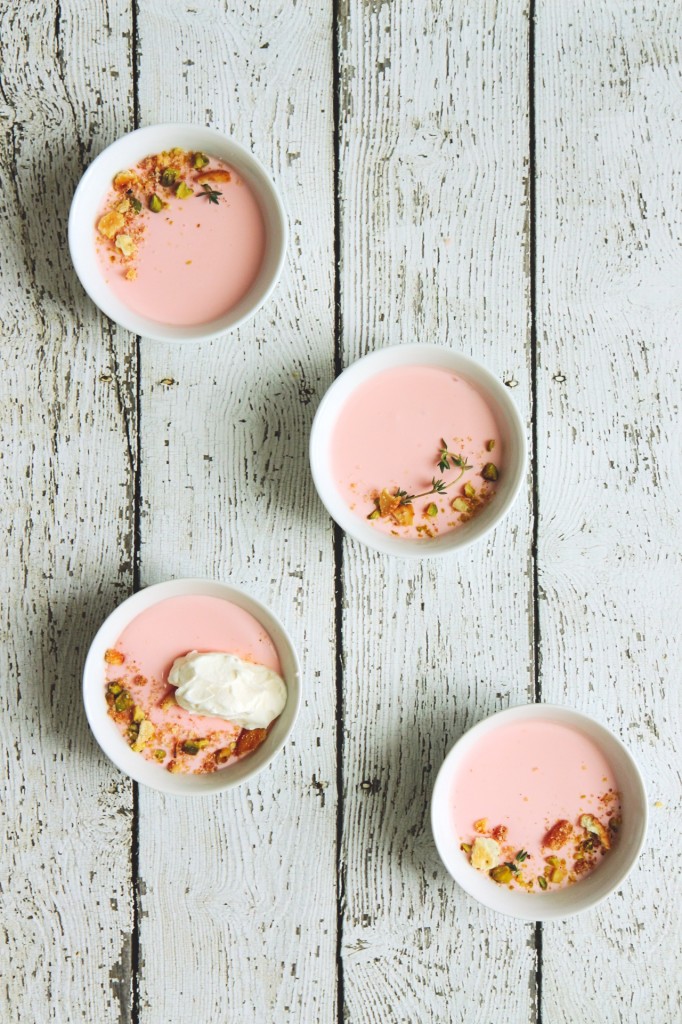 I recently bought this coconut water gelée blush, which has coconut water and argan oil for moisture.
My skin (especially here in Chiberia) is super prone to dryness, but maintaining a proper oil/dryness balance is critical and touchy.  Too much either way and my face is unhappy.
This stuff is dreamy and solves all those issues.
Perfectly hydrating, light and dewey color, applies easily (stipple brush) and has serious staying power.
Also, coconut.  For life.
Also luxuriating: I generally only wear Chanel Chance (Eau Fraîche), but I decided I wanted a lighter, airier fragrance to have on the side, so I bought a little bottle of Dolce & Gabbana Light Blue.
It's grapefruity and smells like summer and clean laundry.
Exactly what I was looking for.
I like smelling like a warm breeze of sunshiney goodness during these cold, dark times. (Ugh.)
More luxury: L'Occitane's floral bomb of a hand cream (Délice des Fleurs, which I can't find online, sorry), good for daytime light wear to ward off cracked, dry hands in the winter.
That being said, I swear by a thick slathering of Hand Shit (frankly obsessed with the complex honeysuckle sage scent) on my hands and feet before bed to really ensure softness.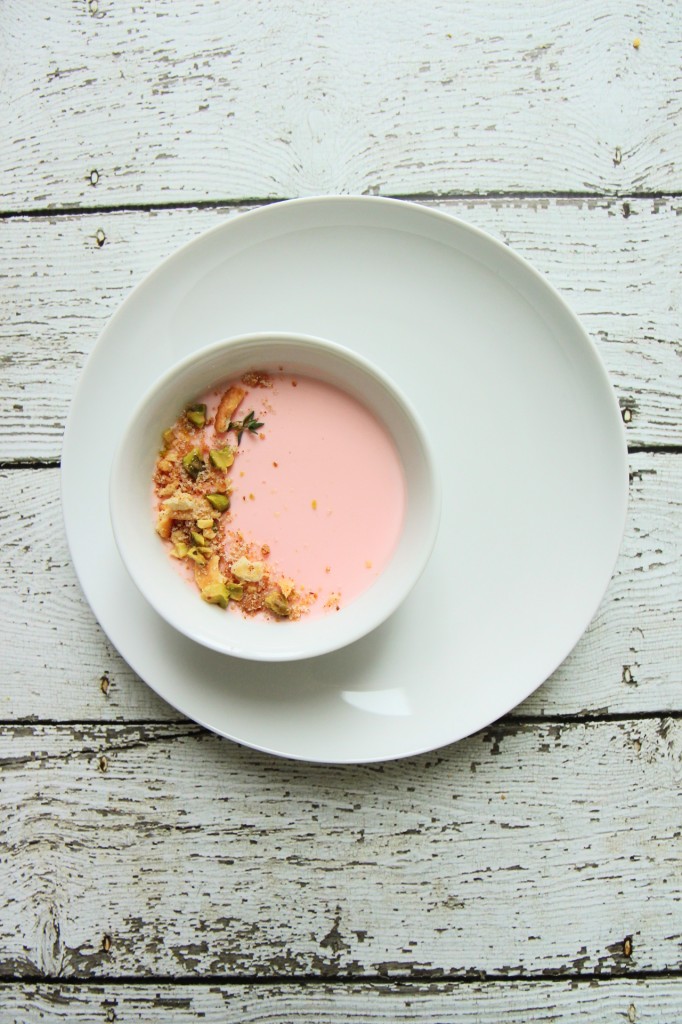 So, these little cutie puddings you've been staring at.  Let's chat about 'em.
grapefruit + cream + thyme + salty pistachios + buttery Ritz crunch
Possets are unbelievably easy: boil some cream and sugar, stir in citrus juice, and allow to set.
Here, their creamy, luscious texture is offset with crunchy, salty things, and the tang from the grapefruit is balanced with earthy thyme.
I decided to add a drop of red food coloring because I really, really, really wanted pink possets.
Feel free to leave it out; your possets will be a lovely cream color.
Don't skimp on the whipped cream to finish!  Its a nice fluffy counterpart.
To eat, encourage people to do a little stirring to evenly distribute the crunchy bits before tucking in.
Getting a spoonful with a little bit of everything is truly transcendent.
These are simple, no-bake, and easily made ahead (as prep for a Valentine's day dinner, perhaps!).
Also, pink.  I'm getting in the spirit.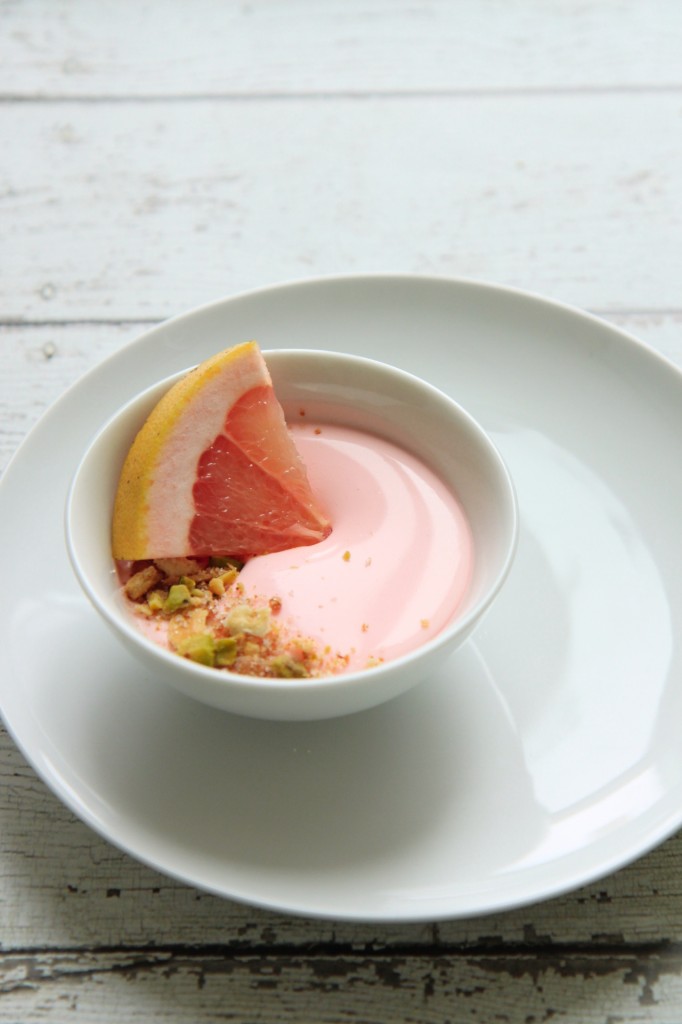 Grapefruit Possets
makes 4 small bowls or cups
posset portion adapted from Donna Hay
ingredients:
for the possets:
2 cups heavy (double) cream
1/2 cup (100 grams) sugar
1/4 cup (from 1/2 a grapefruit) grapefruit juice
drop of red food coloring, if desired
for the Ritz crumble:
1/2 sleeve Ritz crackers, slightly crushed (but not into fine crumbs)
3 tablespoons butter
big pinch salt
2 tablespoons sugar
1 tablespoon milk powder
to assemble:
chopped salted pistachios
thyme leaves
softly whipped cream
directions:
Make the possets: place the cream, sugar, and a drop of red food coloring (optional) into a small saucepot and bring to a boil, stirring constantly to prevent a skin from forming.
Boil for 2 minutes.
Remove from heat and stir in grapefruit juice; set aside for 5 minutes.
Ready 4 small (3/4 cup capacity) bowls or ramekins by placing on a baking sheet or in a baking pan that fits in your fridge.
After 5 minutes, pour the posset mixture into the ramekins and set in the fridge to set, at least 8 hours.
Make the ritz crunch: melt the butter in a large nonstick skillet.
Add the sugar, salt, milk powder, and Ritz crackers and stir until all the butter is absorbed and the seasonings are stuck to the crackers, about 5 minutes.
Continue to gently stir and toast, until the crunch becomes fragrant and begins to darken slightly; about 5 more minutes.
Remove from heat and allow to cool completely; can be stored in an airtight container for up to a day.
To finish the possets, garnish each with a sprig of thyme and a few chopped pistachios; top with ritz crunch and softly whipped (unsweetened) cream.