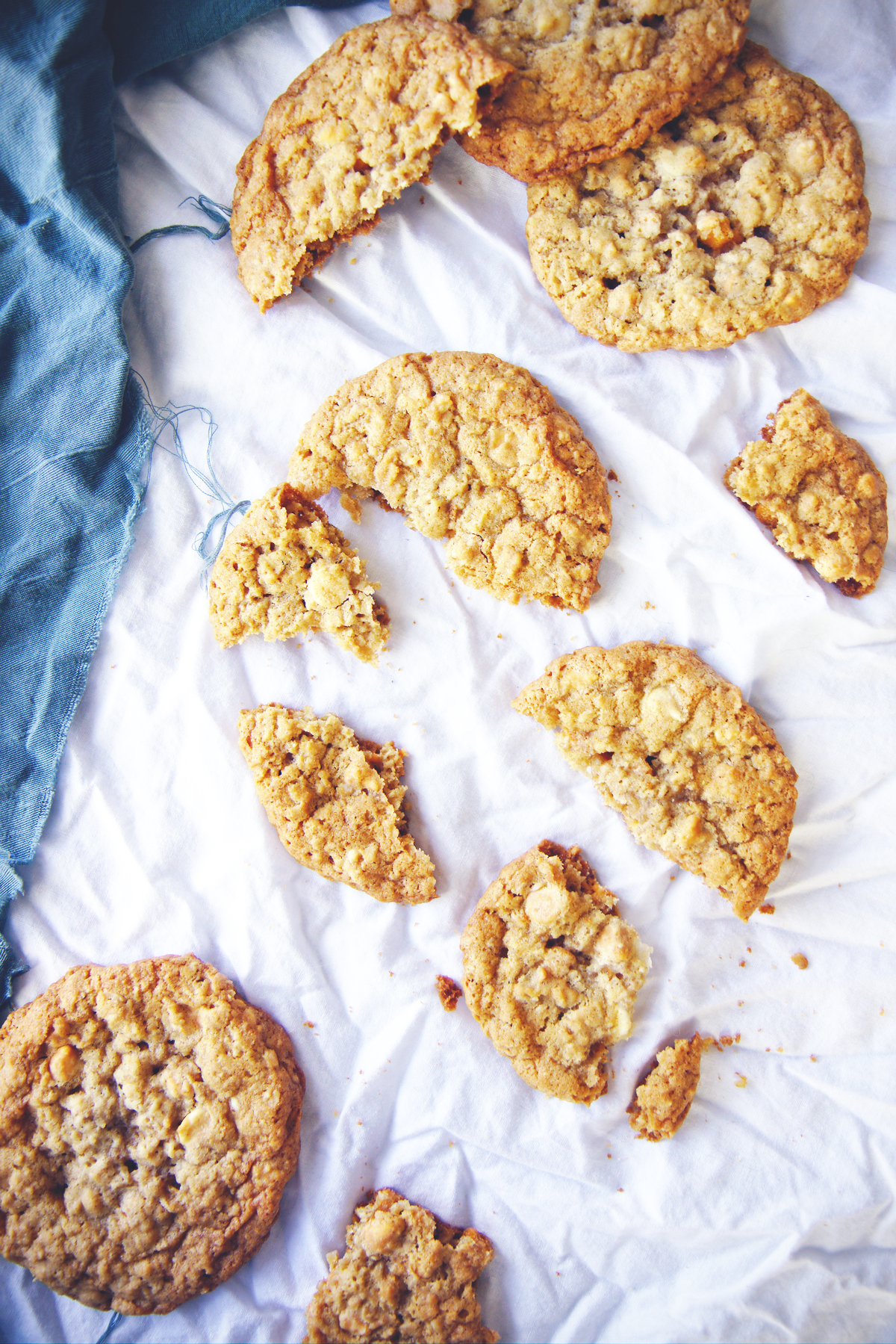 I have already settled it for myself that flattery and criticism go down the same drain and so I am quite free.
—Georgia O'Keeffe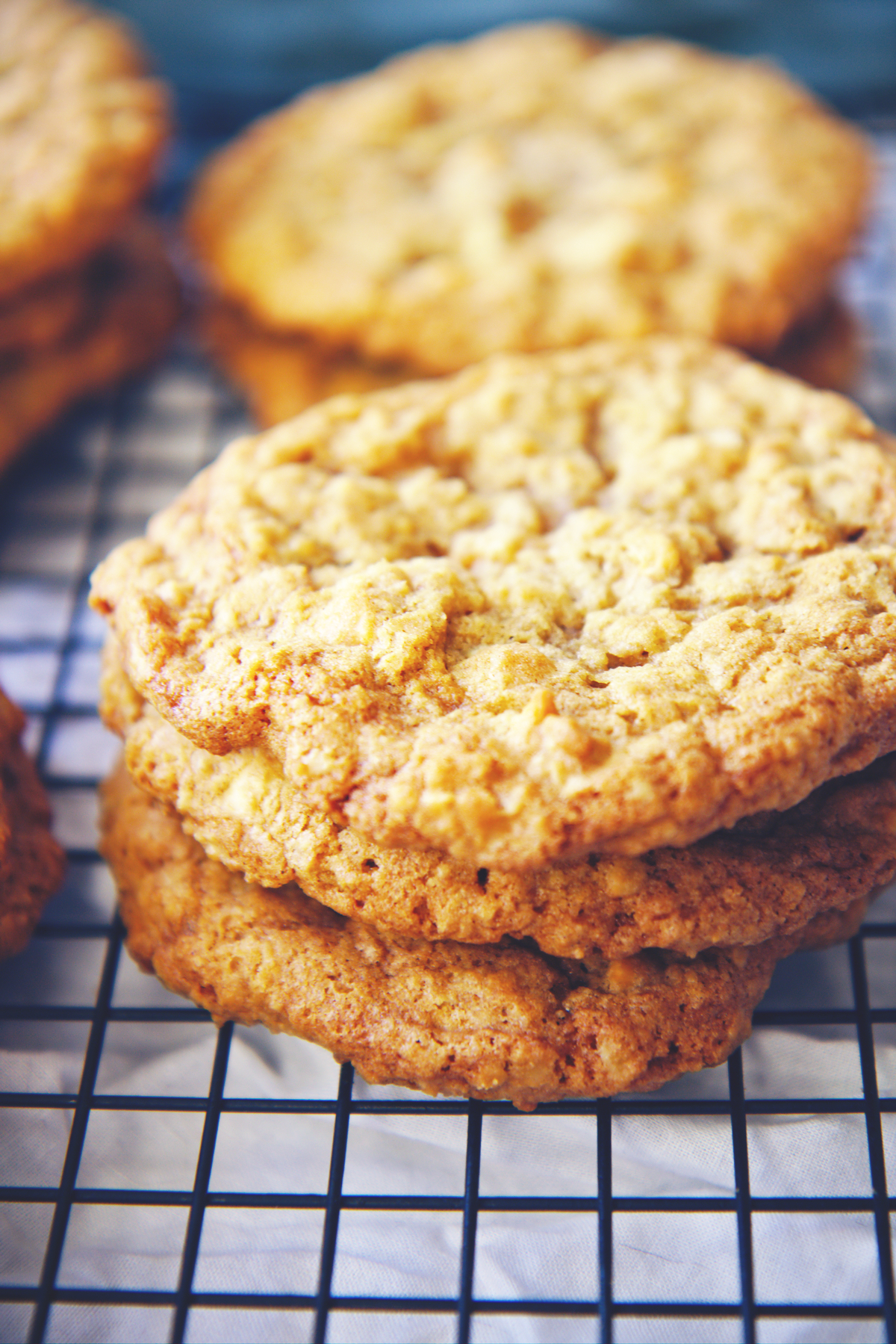 Falling into a new routine, even when in the same environment, surrounded by the same people, is a process.
The thing about work is that you can get into a rhythm pretty quickly—you're expected to be somewhere at the same time, every day.  For most jobs, monotony rules as you generally do similar tasks each day.
At school, not so much. Different classes not only mean different buildings (unless you're a science student at UChicago, which means you'll be sticking to the same two locations for every class for a while) and different subjects, but radically different sleep and work cycles.
It's not more or less stressful than a job, but a student's schedule has different demands.
And getting used to a new one (especially right after summer break) is an adjustment.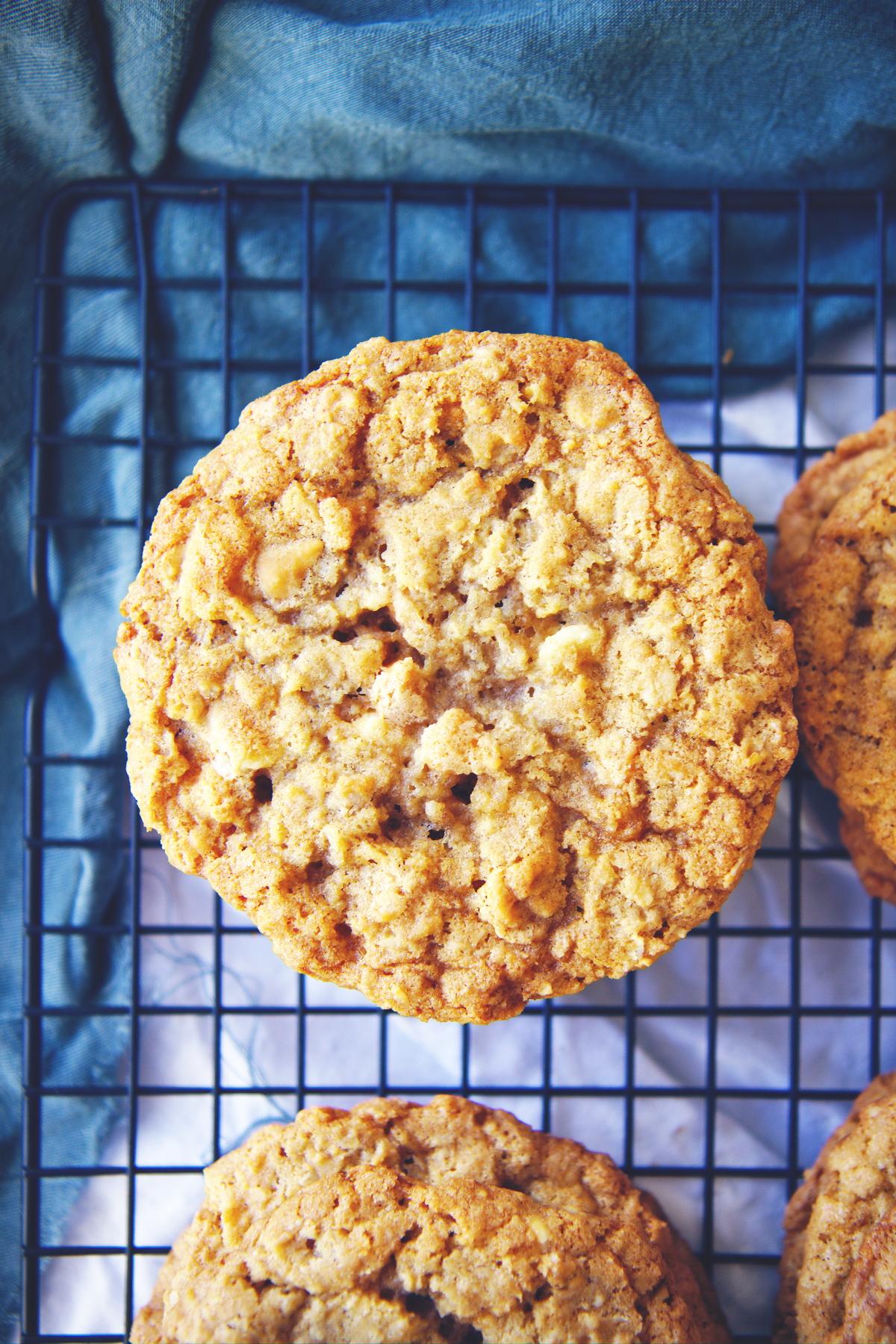 I think I am settling into my new routine now, as the end of my last first week as a student at UChicago passes.
I'm back in the kitchen and excited to start creating again, when I can find or make the time.
These cookies are a perfect way to ease into Autumn.
Crispy, chewy, and buttery oatmeal cookies are spiced with cinnamon and studded with white chocolate and butterscotch chips (which I may or may not have found hiding deep in my pantry).
They come together very quickly and not only does this recipe make a small batch—only 12 cookies—but you can easily freeze the unbaked cookies in a freezer bag and save them for any later (inevitable) cookie cravings.
These are a great snacking cookie, and are customizable. Sub in raisins or dark chocolate chips and dried cherries, M&Ms, or chopped nuts. They can suit anyone's taste, and prove that oatmeal cookies are worthy of praise.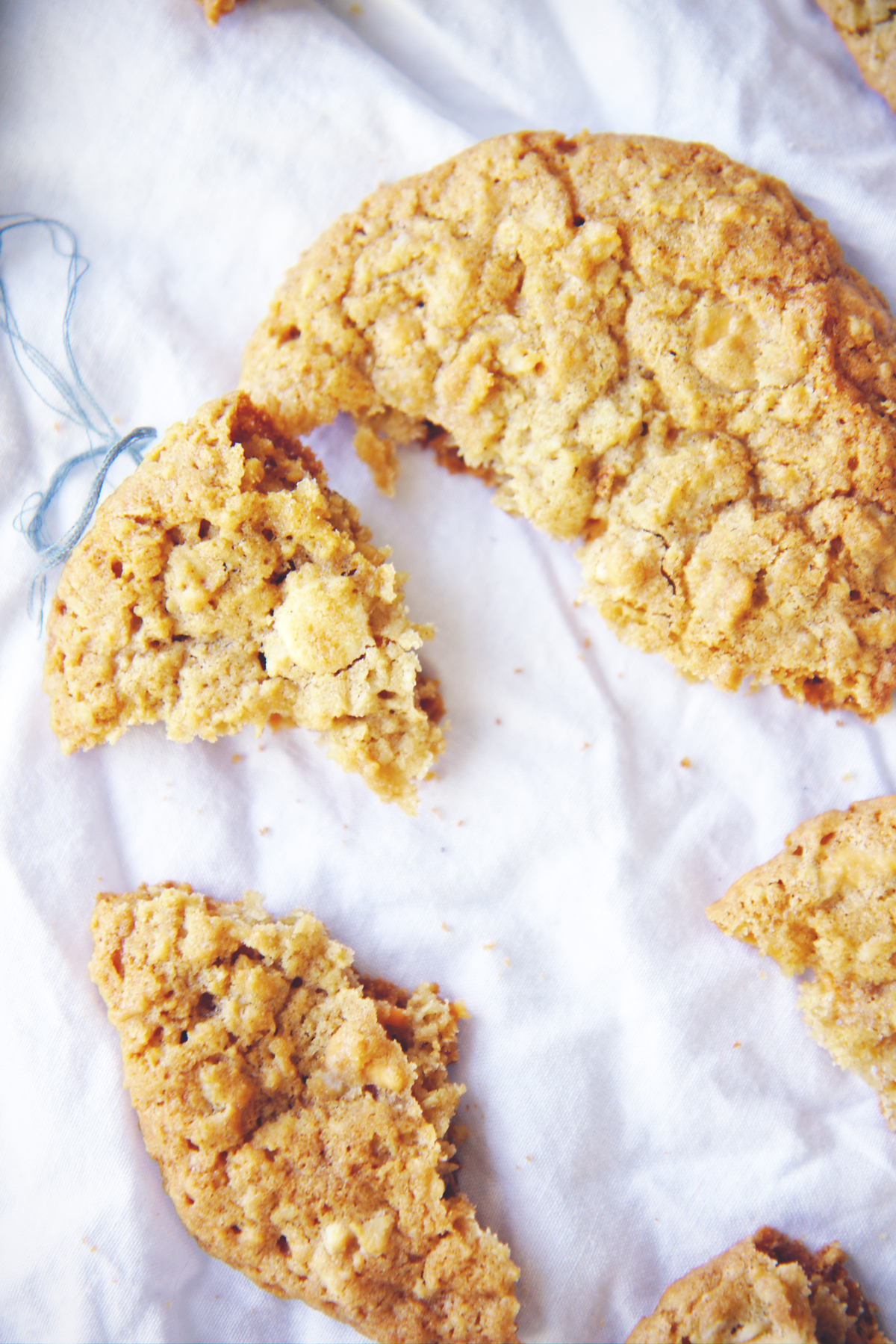 Happy Fall, friends! And happy new school year!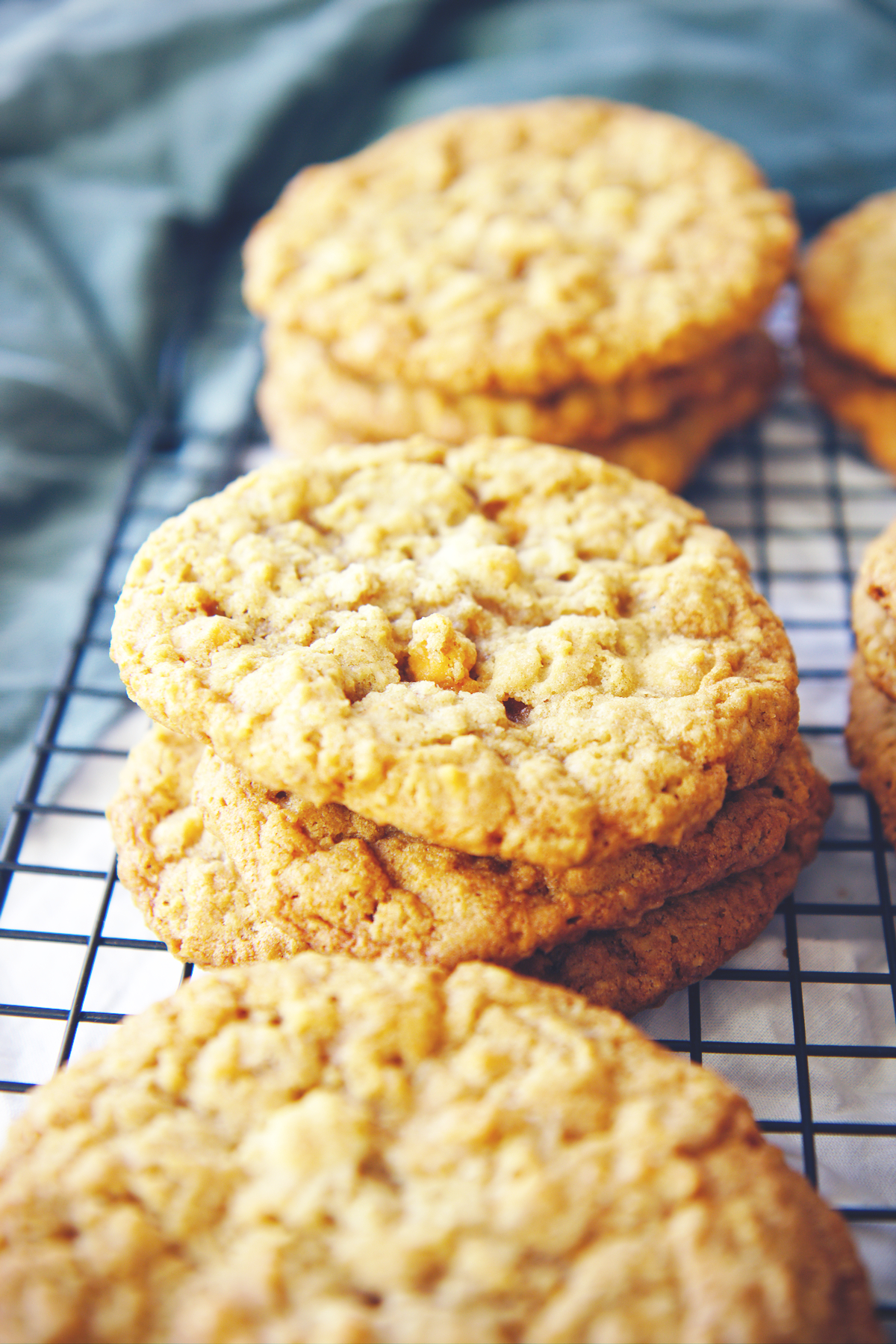 Oatmeal Butterscotch Cookies
adapted from Sally's Baking Addiction
makes ~12 large cookies
ingredients:
112 grams (1/2 cup) butter
100 grams (1/2 cup) brown sugar
25 grams (2 tablespoons) sugar
1/2 teaspoon kosher salt
1 egg
1 teaspoon vanilla
1 tablespoon molasses
90 grams (3/4 cup) flour
1/2 teaspoon baking soda
1 teaspoon cinnamon
100 grams (1 1/4 cups) rolled oats
3/4 cup butterscotch chips (or raisins, or chocolate chips)
1/4 cup white chocolate chips (optional)
directions:
Make the dough: place butter into the bowl of a standing mixer and beat on high for 3 minutes, until soft, fluffy, and doubled in volume.
Add in the sugars and salt and beat for another 5 minutes; mixture should be shiny, fluffy, and not gritty.
Add in the egg, vanilla, and molasses and beat for another 2 minutes.
Scrape the sides of the bowl and add in the flour, baking soda, and cinnamon.
Mix on low speed until just incorporated, about 30 seconds.
Add in the rolled oats and stir to combine.
Add in the butterscotch and white chocolate chips (or any other mix-ins that you desire) and stir gently to combine.
Scoop out 1/3 cup portions onto parchment lined cookie sheets and place in freezer for at least 15 minutes.
Meanwhile, preheat the oven to 350 degrees F.
Bake for 10 minutes, until golden brown but still soft in the center.
Allow to cool completely, then serve with milk!