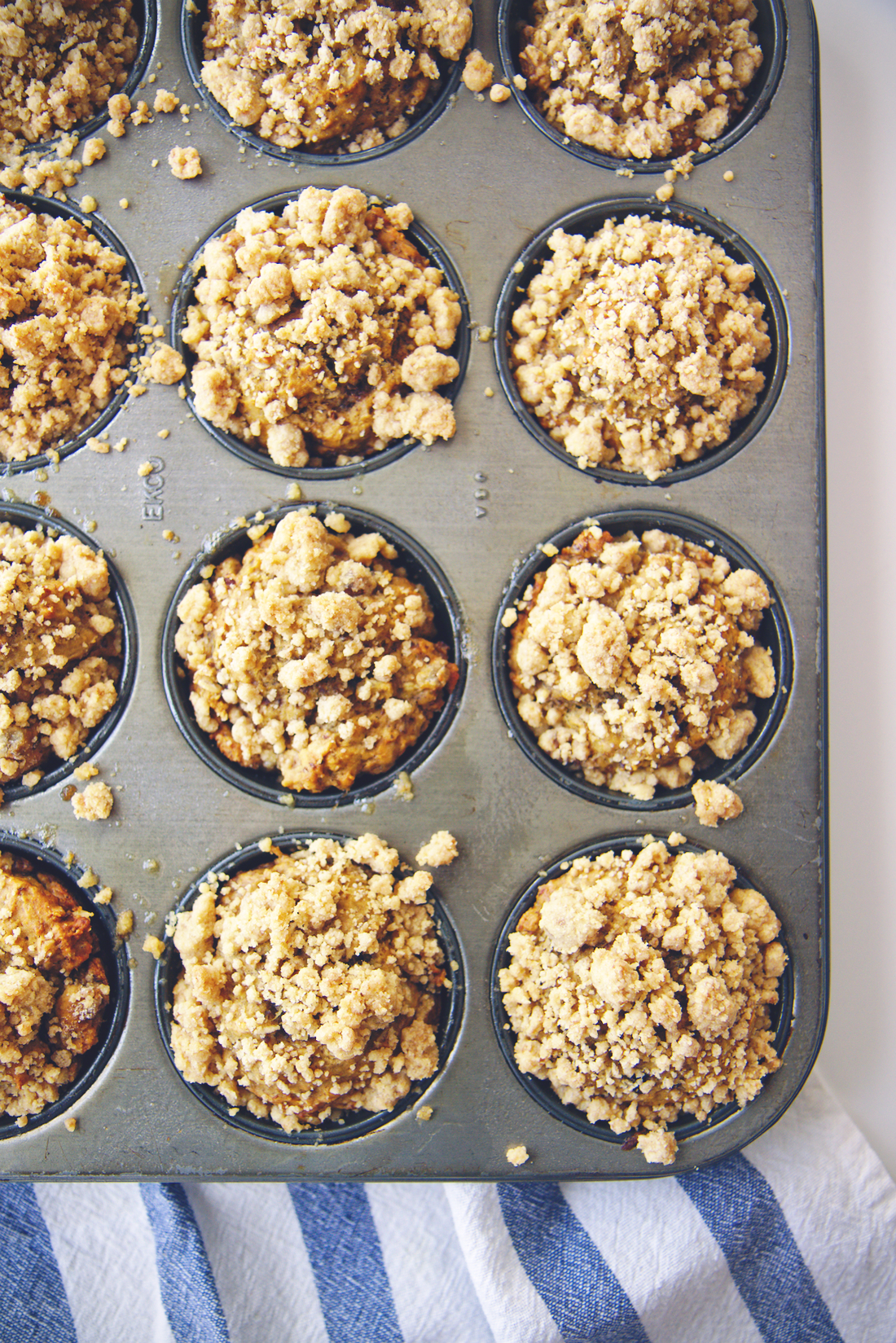 Or, the infamous "Trash Muffins" of 2015.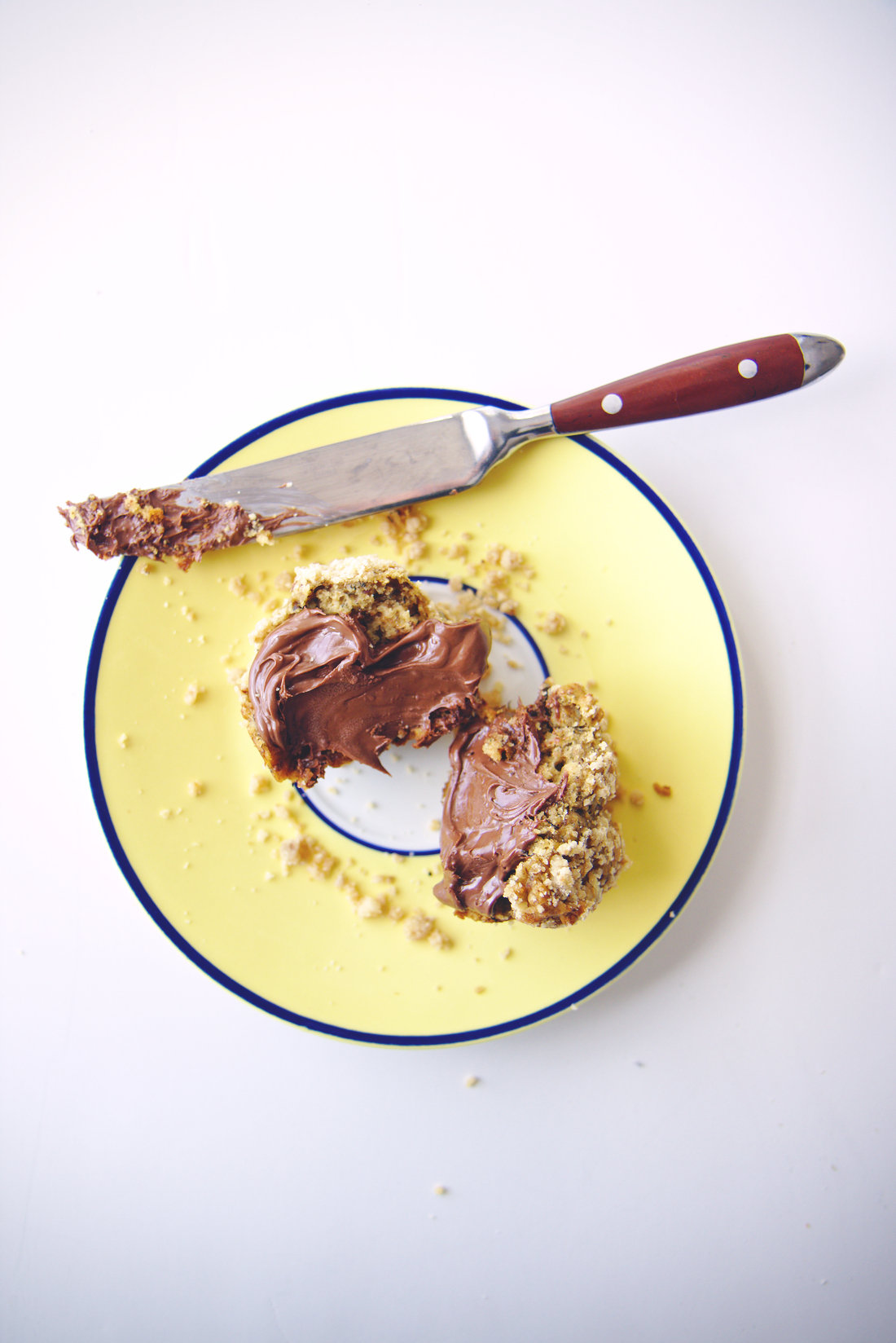 Let me explain:
 The making of these muffins was prompted upon my discovery of 3 sad, brown bananas that had been discarded into our trash (in a ~new~ trash bag, friends.  Worry not.).
I snatched them up, whispering sweet reassurances of grand destinies, and these (vegan! whole wheat! wholesome!) muffins were born.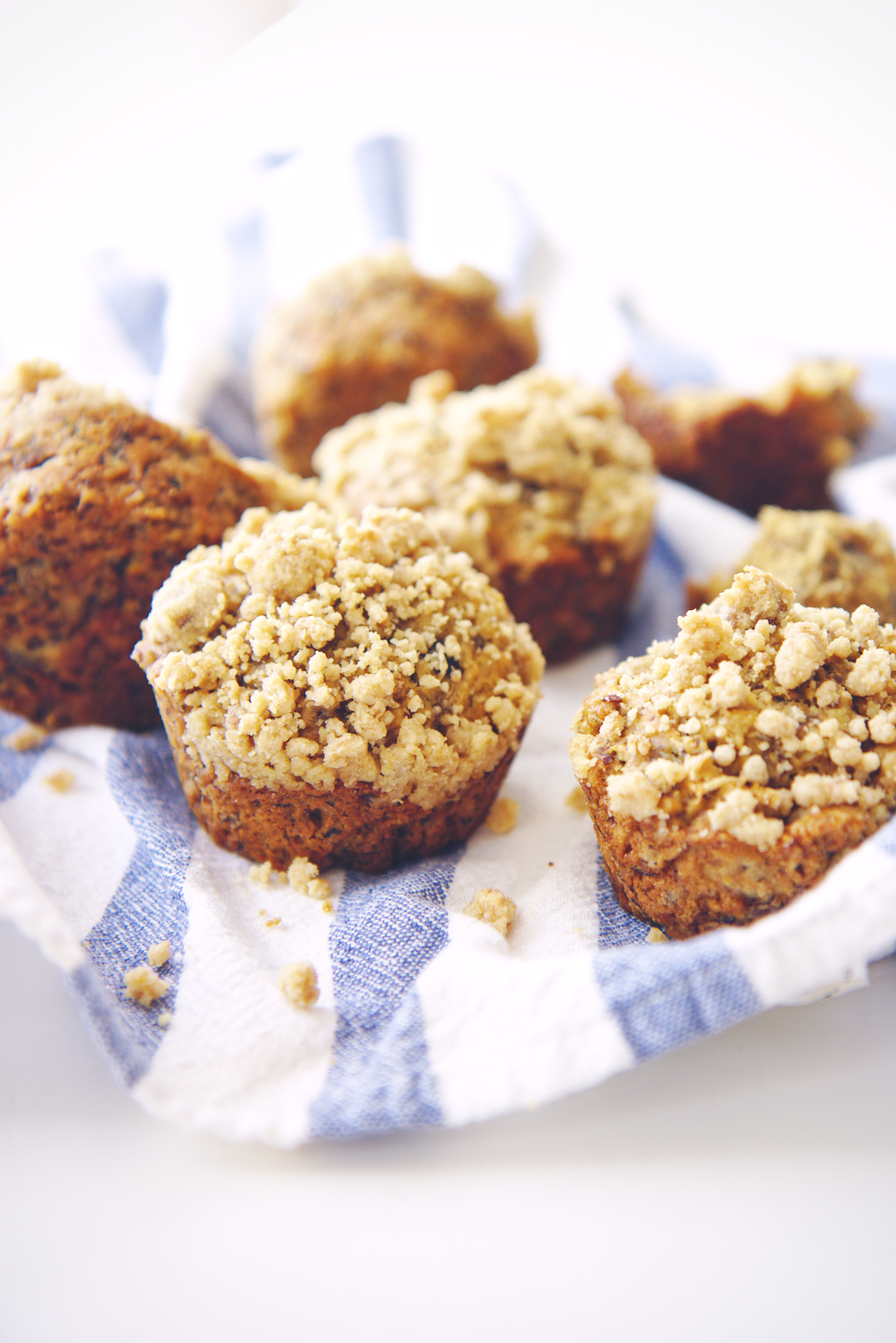 I am so not ready for life to have begun again.
I wish I were back in spring break mode, chilled out and tanned and full of fresh fruit and contentment.
(Side note: I bought some ataulfo mangoes, which come from Mexico, on sale at Whole Foods the other day and they are the MOST delicious mangoes (ataulfo or otherwise) I have ever tasted.  Talk about transporting me back.)
Now that I'm back at school, anxiety has begun to sink its sharp little claws into my brain.
It's only the third second day of school, for crying out loud.
But I have constant fears that I've forgotten an assignment, or left something somewhere etc. etc.
(I've already been at the library for, like, 5 total hours and it's only day 2!!!!!!!!)
Do I need some sort of intervention?  Maybe…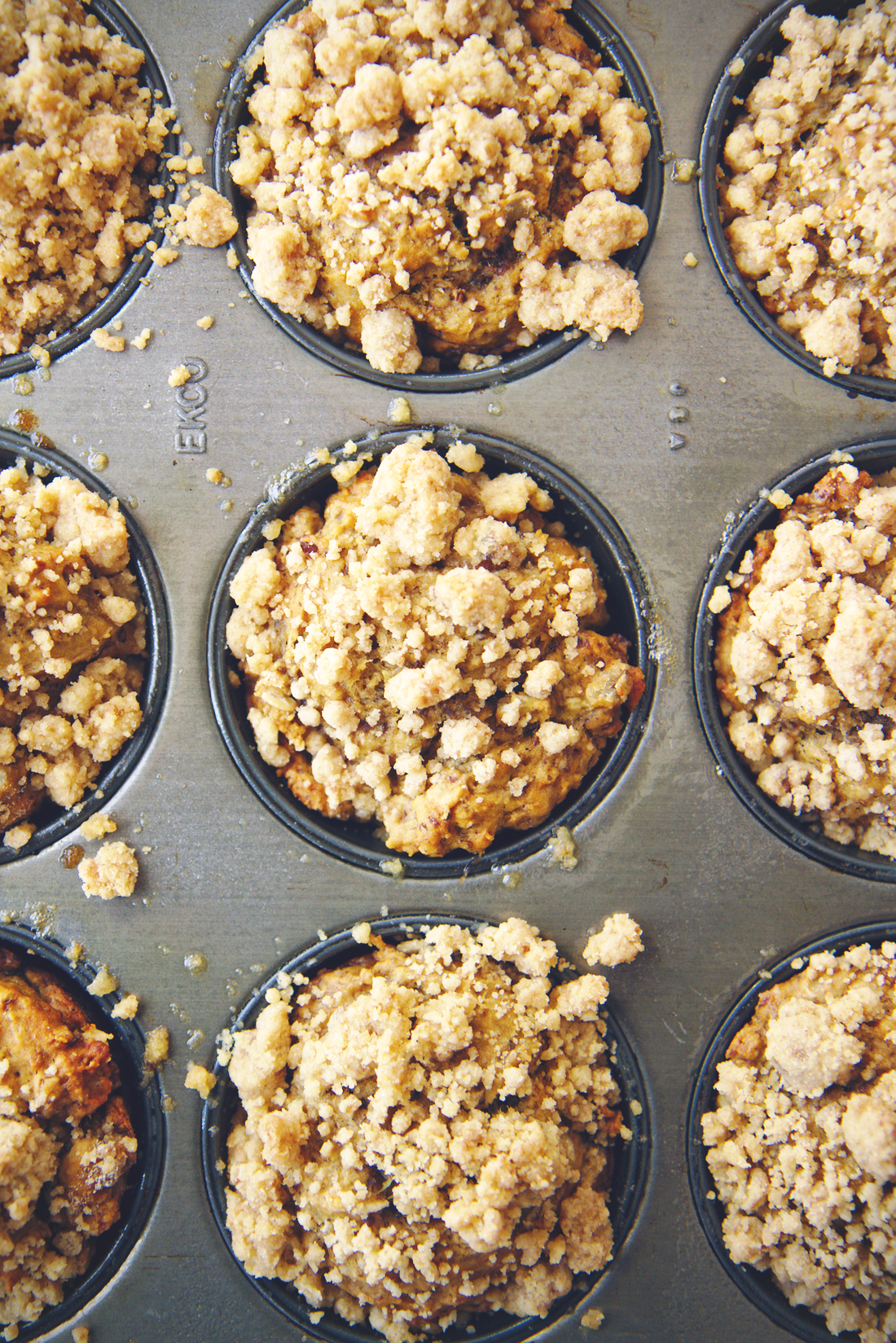 Anyways, back to the banana muffins.
I used a recipe from the fantastic blog Minimalist Baker.  They looked so crumbly and so delicious.
The catch is that I found them to be not sweet enough.
I only used 3 large bananas, and I felt like they were needing the recommended fourth, or another 1/3-1/2 cup sugar.
They were a bit too bland for my taste.
(This may be due to the fact that I'm used to in-your-face banana bread.  These were very subtle.)
I recommend, if you make the recipe, to add 1/3 cup more sugar, plus all 4 bananas.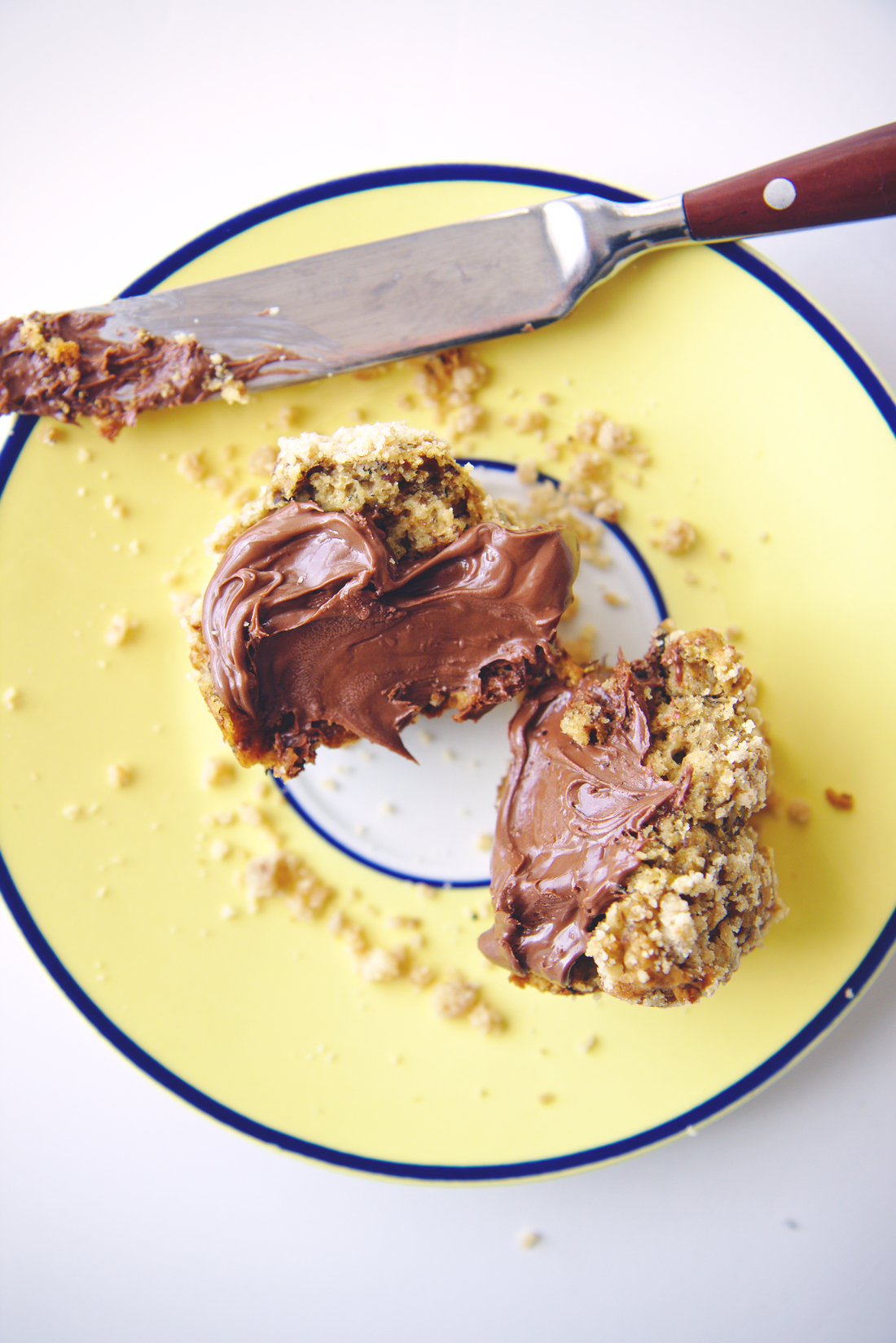 The crumb topping was divine—sweet and salty and buttery—and the texture of the muffins was great—firm bite, but not rubbery, crumbly but not fall-apart dry, and a slathering of Nutella not only remedied the sweetness issue, but also added Nutella into the mix, hellooooo duh always delicious.
With a few small tweaks, this may become a winner in my book.
Head over to Minimalist Baker (gosh, I love their site) to get the recipe!
Back soon with a very exciting cake! xx