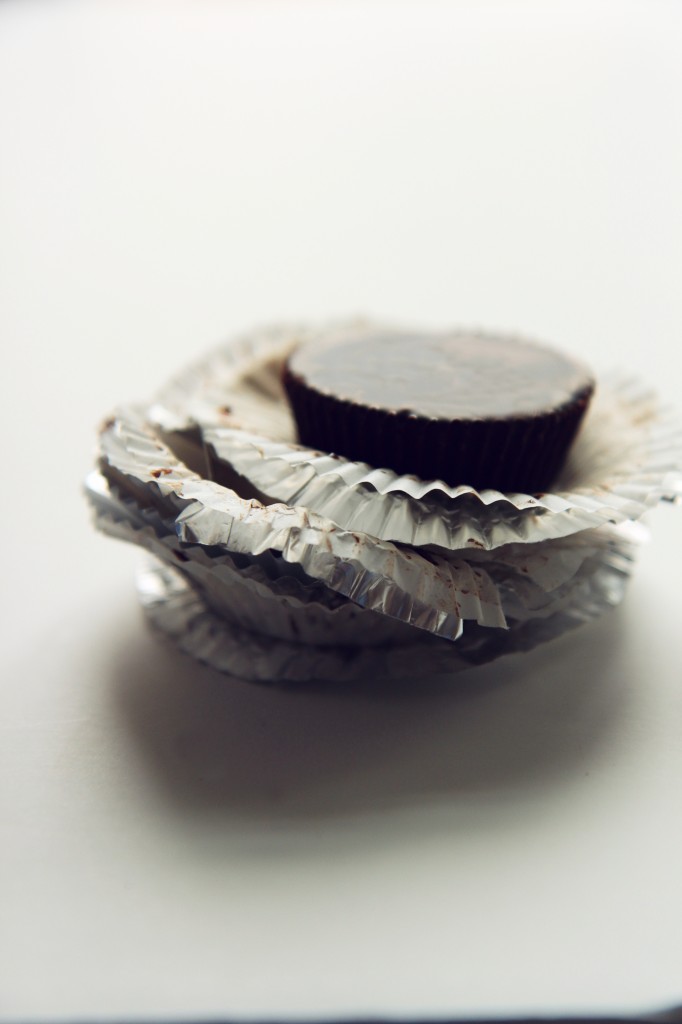 Let's pretend to be sophisticated and make grown-up candies this holiday season.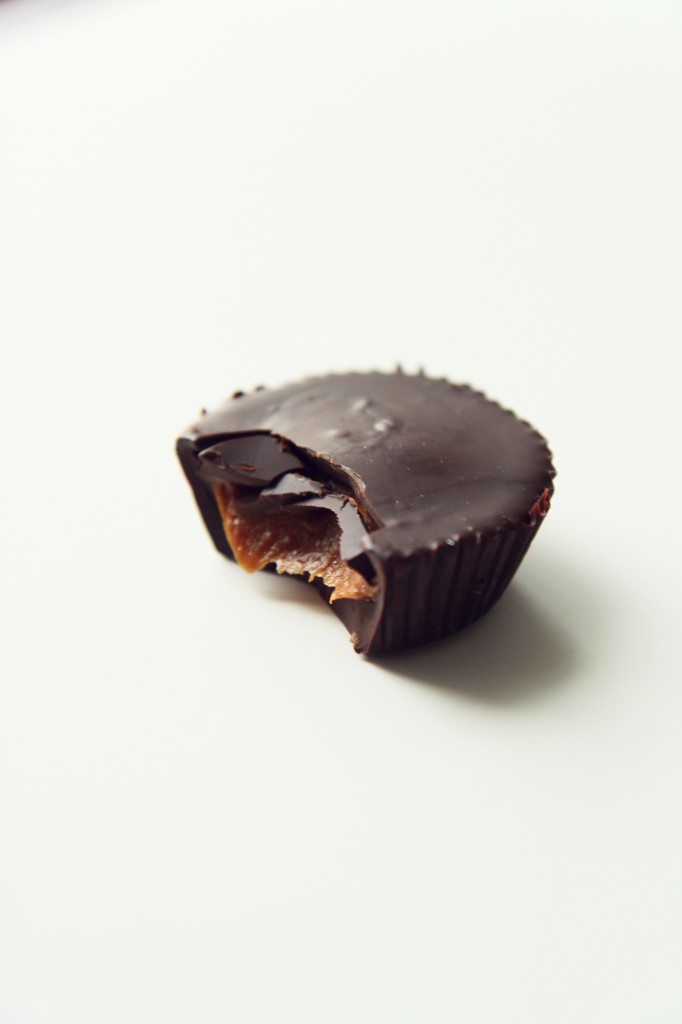 Here's something funny annoying that I know I'm going to end up doing this winter.
I've had many no-bake things that are gift-worthy (fudge, chocolate, candies, etc.) on my mind due to my current situation.
I've been trying to pretend that I actually want to be making candies instead of baking cakes and cookies.
In reality, I can't wait to get back to an oven and stove.
However, and here's the annoying part, I know that when I get home I'll have so many no-bake ideas built up that I will continue to neglect my oven and rely instead on my refrigerator.
I know.  Eye roll.  Let's hope that it won't happen.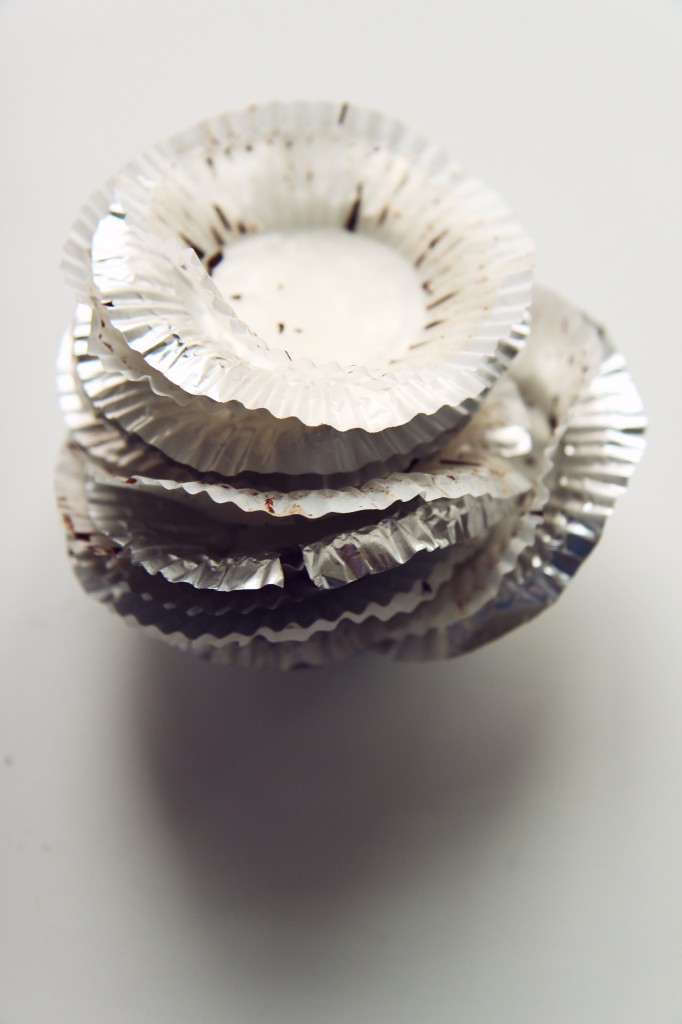 For now, I have these grown-up chocolate cups to share.
70% bittersweet chocolate cups filled with dulce de leche spiked with salt and chinese 5-spice.
Spicy, salty, warm, and rotund, these candies are an experience: the crisp shell, after a quick bite, melts and luxuriously coats your tongue with a myriad of flavors.
I love the kick of spice and burn from the pepper and the warmth from the cloves and star anise.
I was inspired by a small canister of Dean and Deluca 5-spice I picked up at the grocery store.
I don't have a stove, so I used a store-bought can of dulce de leche, which is a great substitute iff you add a lot of salt.
Alternately, make your own dulce de leche.  Don't forget the salt!  It is ultra-super-critical.
This flavor combination is coming back.  Soon.
Consider yourself warned.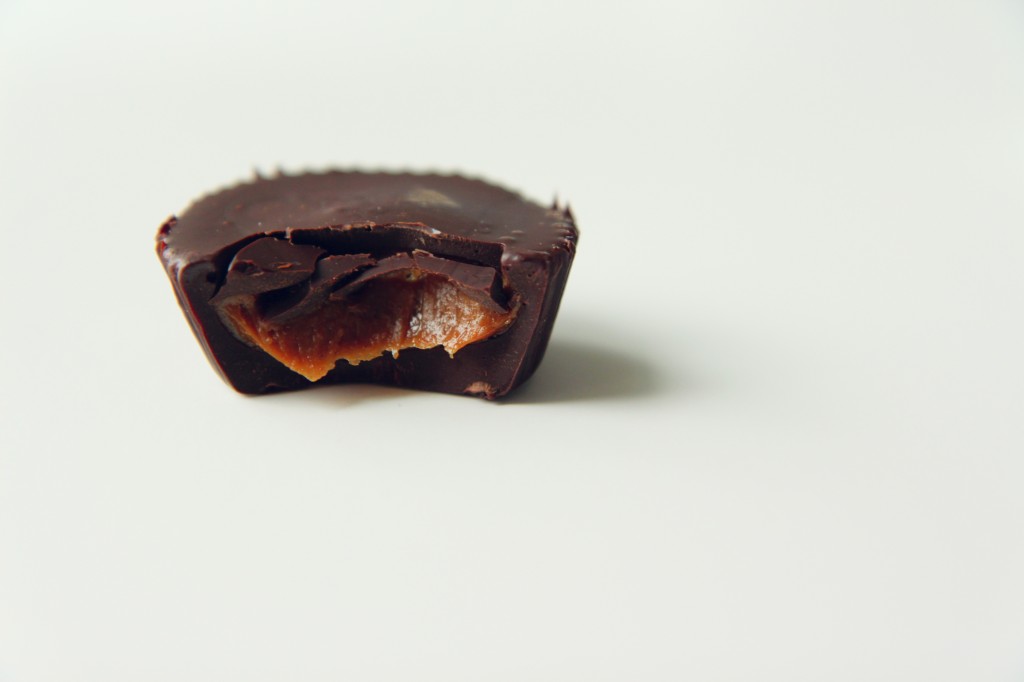 Five Spice and Dulce de Leche Chocolates
makes about 24 candies
ingredients:
1.5 lbs 70% bittersweet chocolate
1 14-ounce can of dulce de leche (or make your own)
2 pinches kosher salt
2 teaspoons Chinese 5-spice
directions:
Set out 24 mini cupcake liners (the aluminum and paper ones) on a sheet pan.
Chop and melt your chocolate slowly to avoid burning; carefully paint a thin layer of chocolate on the bottom and sides of your cupcake liners.
Place in a fridge or freezer for 5-10 minutes to set.
Stir the dulce de leche, salt, and spice together.
Place 2 teaspoons of dulce de leche in the chocolate cups.
Rap the sheet pan a few times to even out the dulce de leche layer.
Top off with melted chocolate until the edges lay flush with the chocolate; rap the sheet pan on a counter, hard, to even the chocolate layer out and remove any air bubbles.
Return to the fridge/freezer until the top layer of chocolate has set.
Remove from the wrappers, if desired, and enjoy!