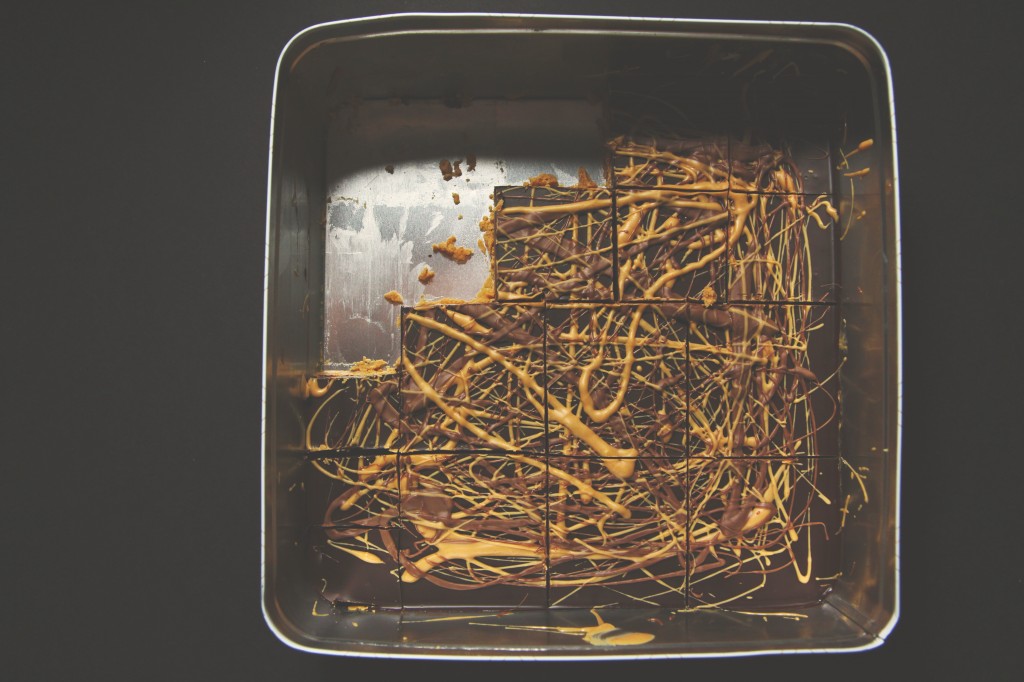 Peanut butter Pollock.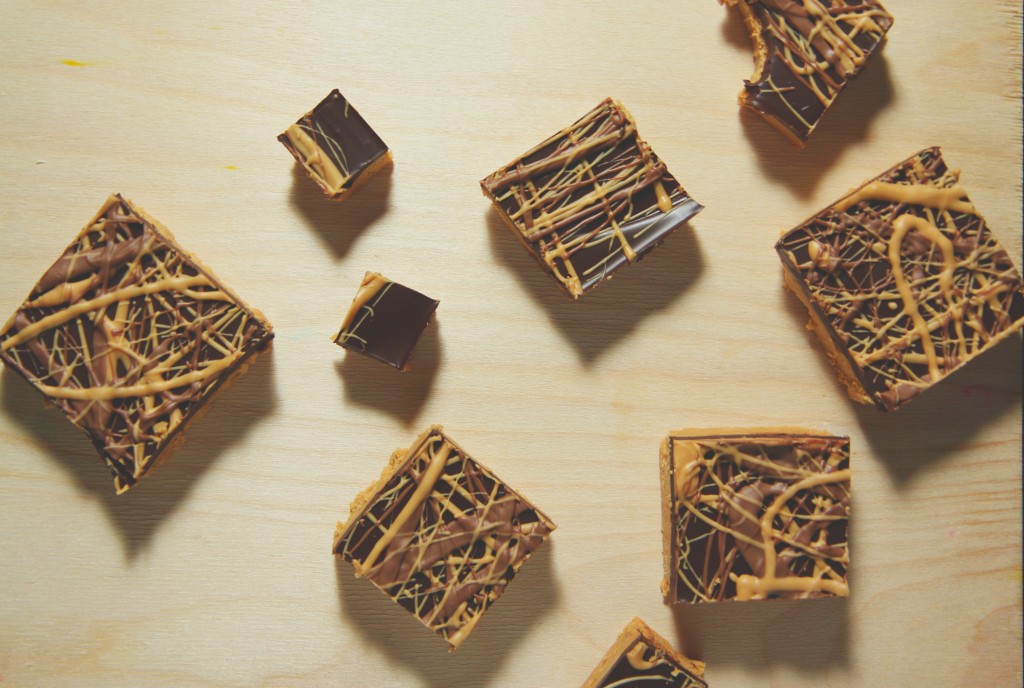 Thank god for no-bake recipes.
When you don't have a kitchen (just a microwave and a fridge and a bureau for counter space), you have limitations.
i.e. I've been washing dishes in the bathroom.  Which only has push-button faucets, which means every 8 seconds, the water turns off and I have to hold down the handle again.  As if washing dishes could be MORE torturous.
Also, no oven.  Or stove.  Which means that recipes cannot only be no-bake, but no-cook.
Also, it's finals week.  Which means, I ain't got time.  For anything.  Other than crying and Game of Thrones, of course.
Stop looking at me like that.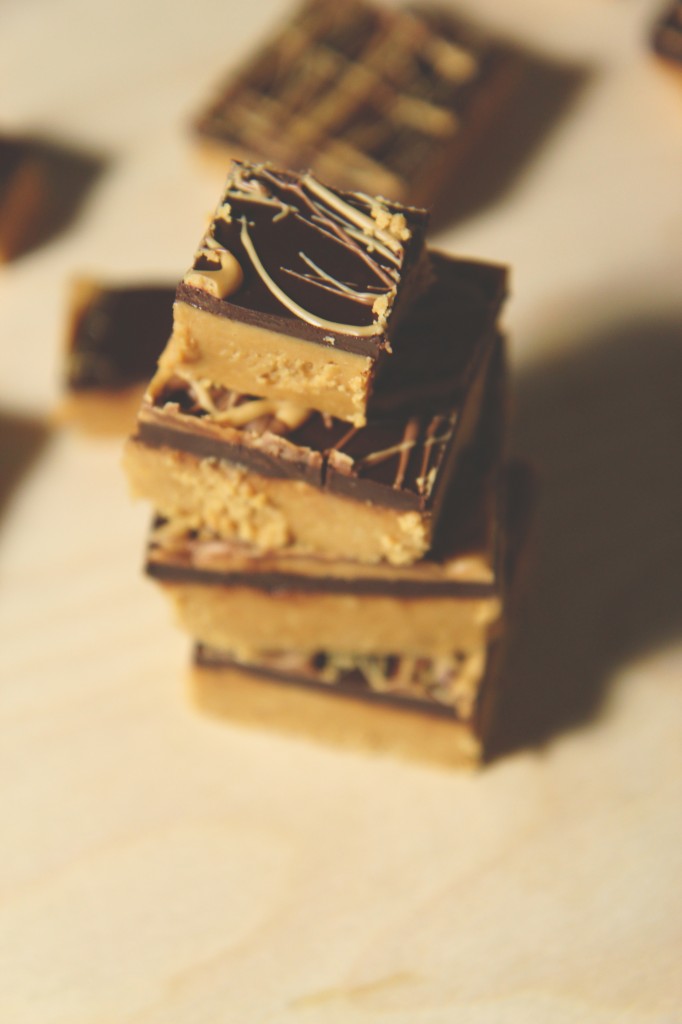 These bars are dead simple, and deadly delicious.
Just 6 ingredients, and they can be whipped up in just a few minutes.
It's really hard to go wrong with peanut butter and chocolate.  But PB, chocolate, and graham crackers?
It is LITERALLY impossible.  It cannot be done.
For example: graham crackers sandwiched with peanut butter and chocolate.  Impossible to do wrong.
The best part of these bar cookies, aside from their no-bake conception, is the fact that the graham cracker crumbs stay crunchy in the melted butter/PB base, which creates an airiness and crunchiness that is incredibly difficult to resist.
Actually, impossible to resist.  Cut these small, because that means you can eat a million and one of them.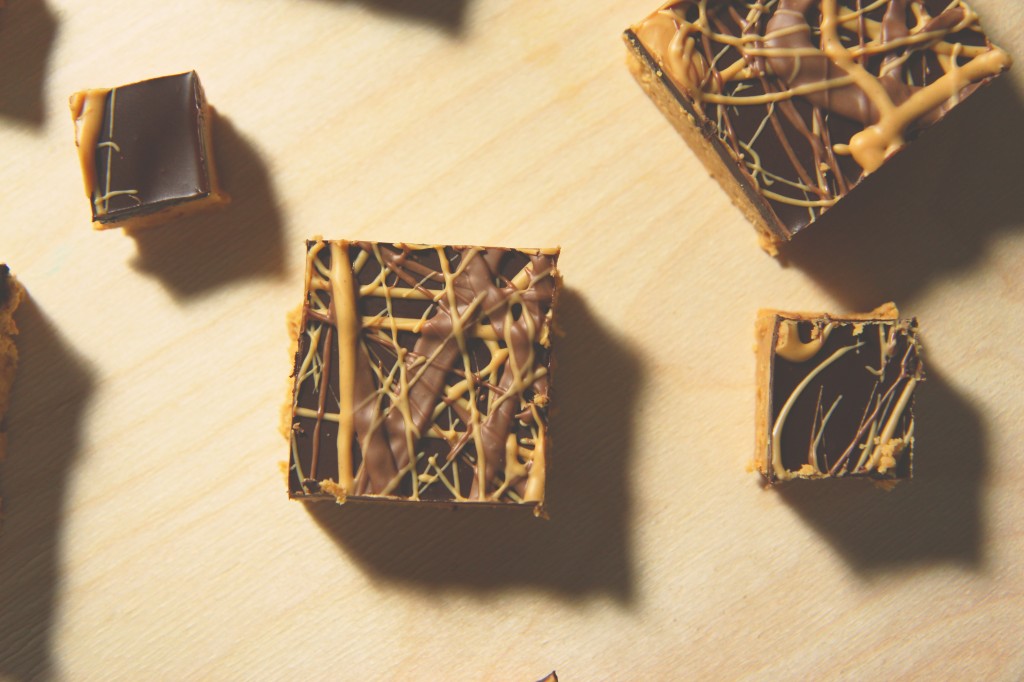 Peanut Butter Graham Bars (no bake)
makes 1 8×8 or 9×9 inch pan of bars
ingredients:
8 tablespoons butter, melted
scant 1 cup smooth peanut butter
big pinch salt
1 1/4 cups confectioner's sugar
1 1/3 cups graham cracker crumbs (about 10 sheets of crackers)
1 1/4 cup chopped dark chocolate
1 teaspoon butter
1 tablespoon chopped dark chocolate plus 1 tablespoon white chocolate, optional
1 tablespoon peanut butter plus 2 teaspoons chopped white chocolate, optional
directions:
Butter a 9×9 or 8×8 square pan.
Melt the peanut butter and butter together in a microwave; stir until smooth.
Stir in the salt, confectioner's sugar, and graham cracker crumbs.
Press into the pan firmly; refrigerate until set.
Meanwhile, melt the dark chocolate with the second measure of butter; pour over cooled and set peanut butter base and smooth out; rap on the counter a few times to release air bubbles.
Refrigerate until set.
To decorate, melt the dark chocolate together with the white chocolate; stir until smooth.
Melt the peanut butter with the white chocolate; stir until smooth.
Splatter and drip the two mixtures over the set bars; allow to cool for 15 minutes before slicing to ensure that topping is set.