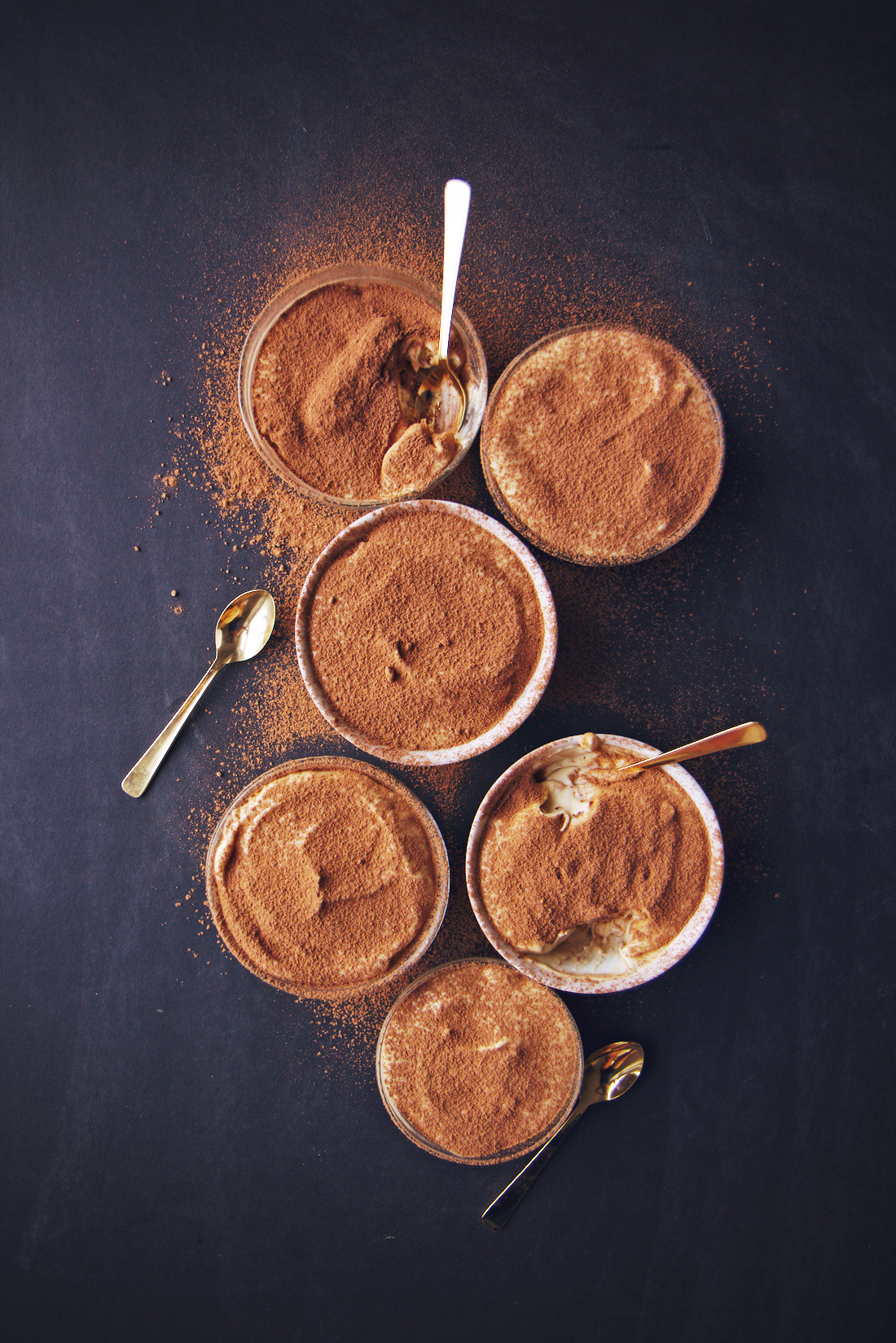 Though I'd like to be the girl for him
And cross the sea and land for him
On milky skin my tongue is sand until
The ever distant band begins to play
He's my Brandy Alexander
Always gets me into trouble
But that's another matter
Brandy Alexander…
—Feist, Brandy Alexander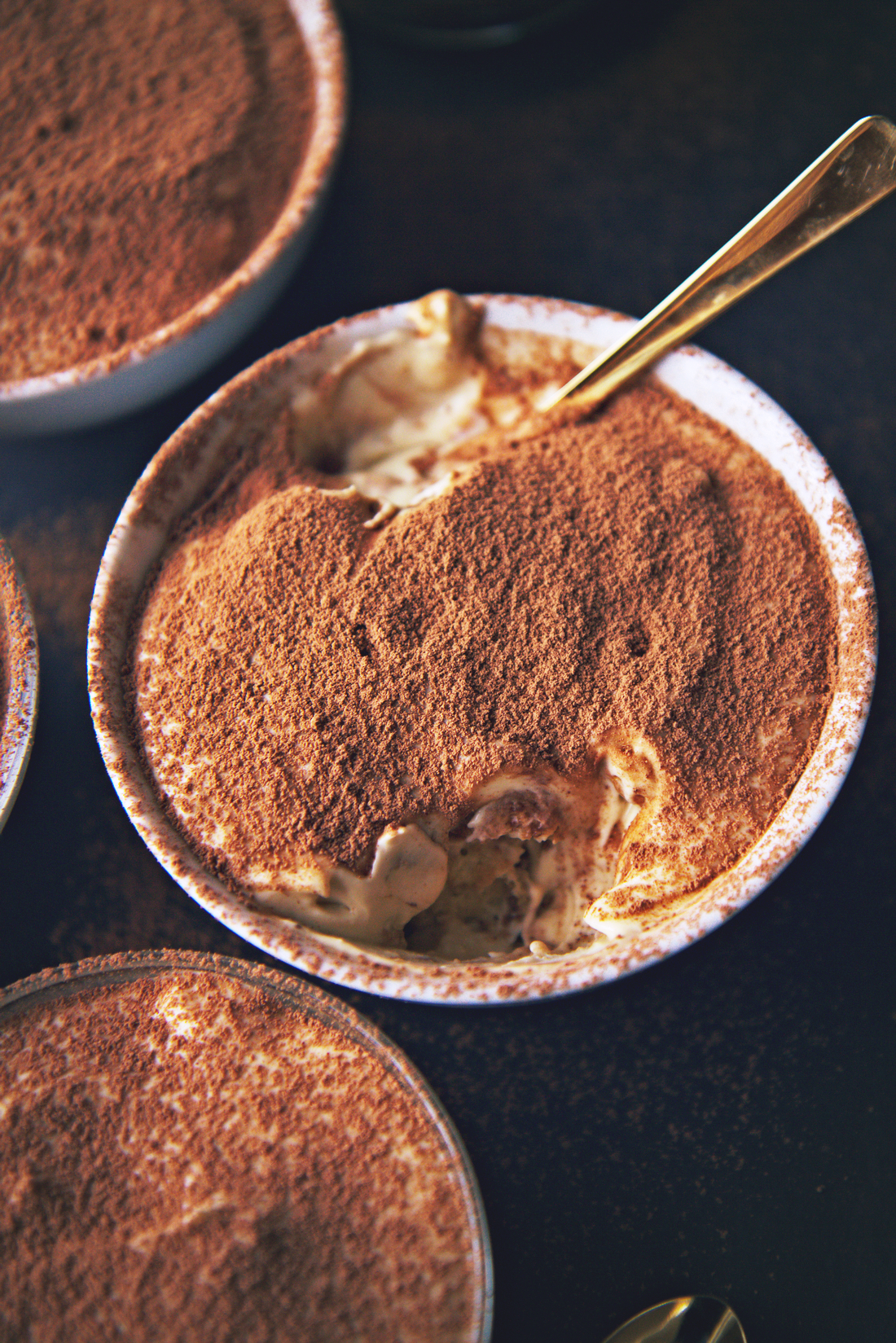 Do you know this song?
If not, go listen now: here's the weird 2000s video, complete with wacky, sharpie eyebrows and way too many cut shots.
I love Feist; she's got such a cool, easy vibe going.  Soft and breezy vocals with a touch of soul.
Brandy Alexander is one of my favorites.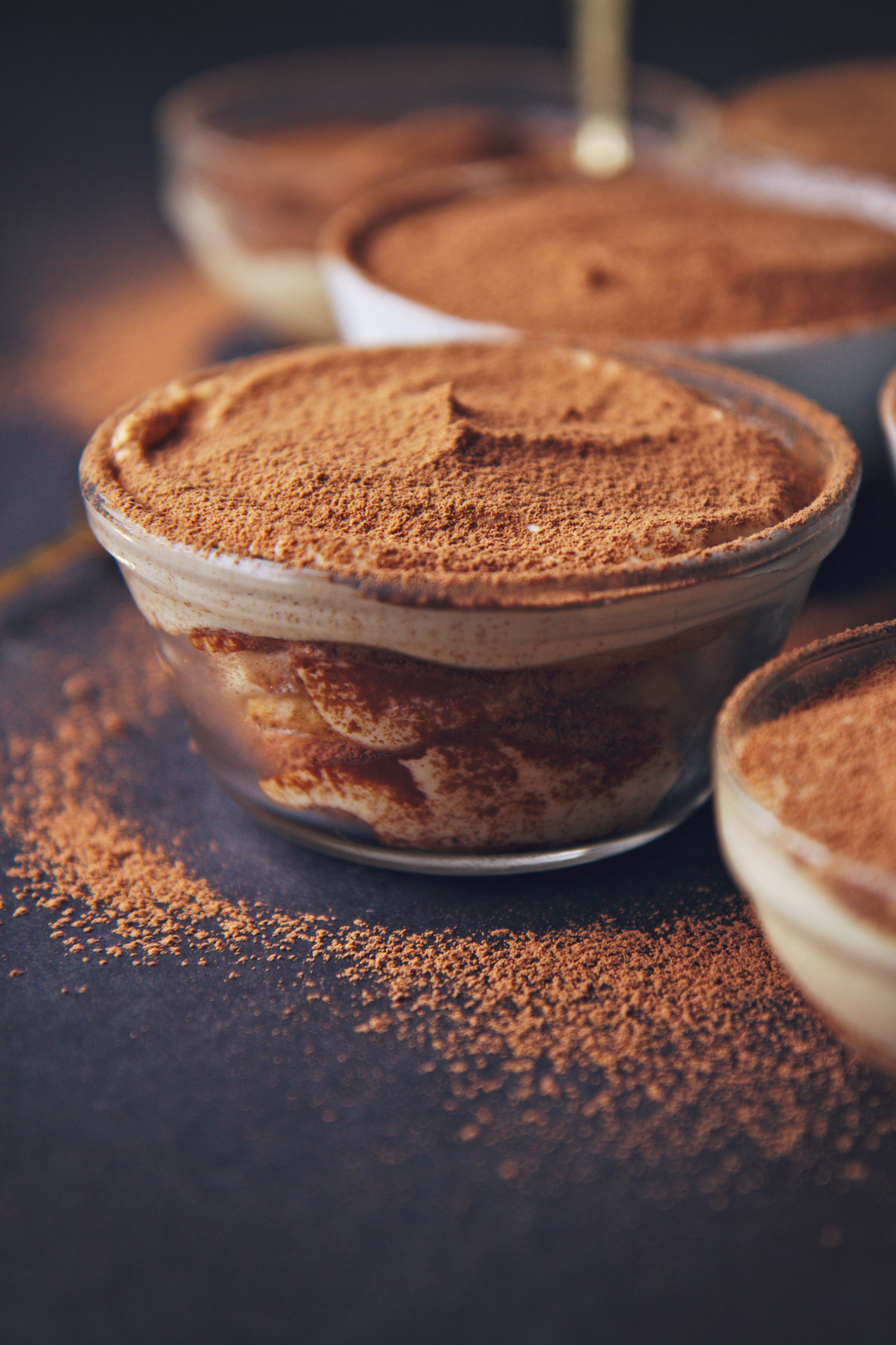 Where in the dickens have I been?!
The last time you heard from me, I was dusting green powder on a beautiful little cake and shouting for Spring!
I'm back, more than a week later, with my tail between my legs and a more muted color palate, to say the least.
Spring quarter is shaping up to be a tough one, folks.
I'm still wobbly-kneed, trying to get my balance back as I adjust to my new (increased) workload.
I'm also working hard on a project for UChi's Festival of the Arts (FOTA), the products of which you'll see soon.  They may or may not include a multitude of layer cakes and a video(!).
On top of the rigorous demands of biochem/other classes, I have to prep for my summer job (that means shopping for pencil skirts, right?) and God, I have realized, I have to go outside this quarter.
Because, despite the fact that I've been in the library 24/7 over the last week, it's been gorgeous in Chicago.
Sunny, not too hot, not too cold.  Magnificent spring weather.
My skin definitely needs the vitamin D this quarter.
(Hey, skin, remember what a revelation Mexico was, just, oh, 2 weeks ago?  Where did you put all my tan?????)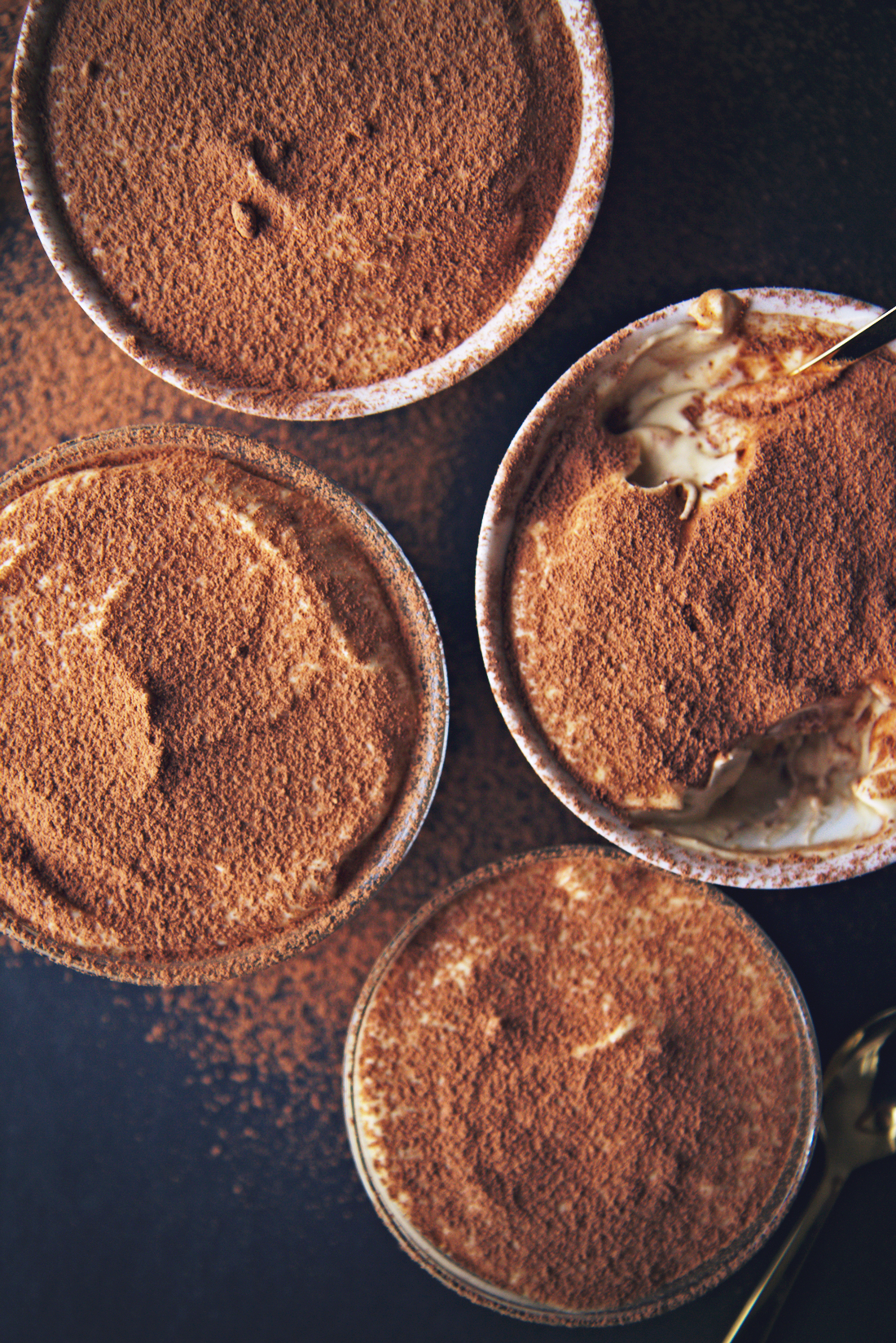 Tiramisù is derived from the Italian phrase pick-me-up (literally, tira-mi-sù), and I would agree wholeheartedly with that translation.
Inspired by this one-bowl tiramisu, I set my heart on making mini tiramisus in tiny bowls.
I was inspired by the flavors of a Brandy Alexander, which is made of crème de cacao, cognac, and cream, and are quite similar to traditional tiramisu.
In order to do so, I made the tiniest, twee-est savoiardi, less than an inch long each.
A nip of espresso to dip your ladyfingers in gives a nice bracing ripple of coffee to the dessert.
Each lightly soaked ladyfinger was layered with ultra creamy, egg-yolk rich mascarpone cream spiked with cognac and coffee liqueur, not too sweet and with a touch of salt.
Each layer was dusted generously with cacao powder, giving a necessary whiff of chocolate to each bite.
Tiramisù, if you haven't indulged recently, is one of the most magnificent desserts ever created.  The ladyfingers soften under the espresso and become cake-like, the mascarpone cream is ridiculously rich and creamy; the alcohol and cacao cut through everything, giving each bite utmost clarity and leaving you drooling for more.
Because I'm sharing a tiramisu recipe, I have to give a health hazard warning:  (no, not the egg yolks… If you're nervous, you can cook them lightly.  More on that from the Pioneer Woman) please DO NOT breathe in while stuffing your face with this creamy delicacy.  You will inhale cacao and cough for 10 minutes straight while looking ashamed in front of your dinner guests.  Best to hold your breath while you spoon the entire thing into your maw.  Much more elegant.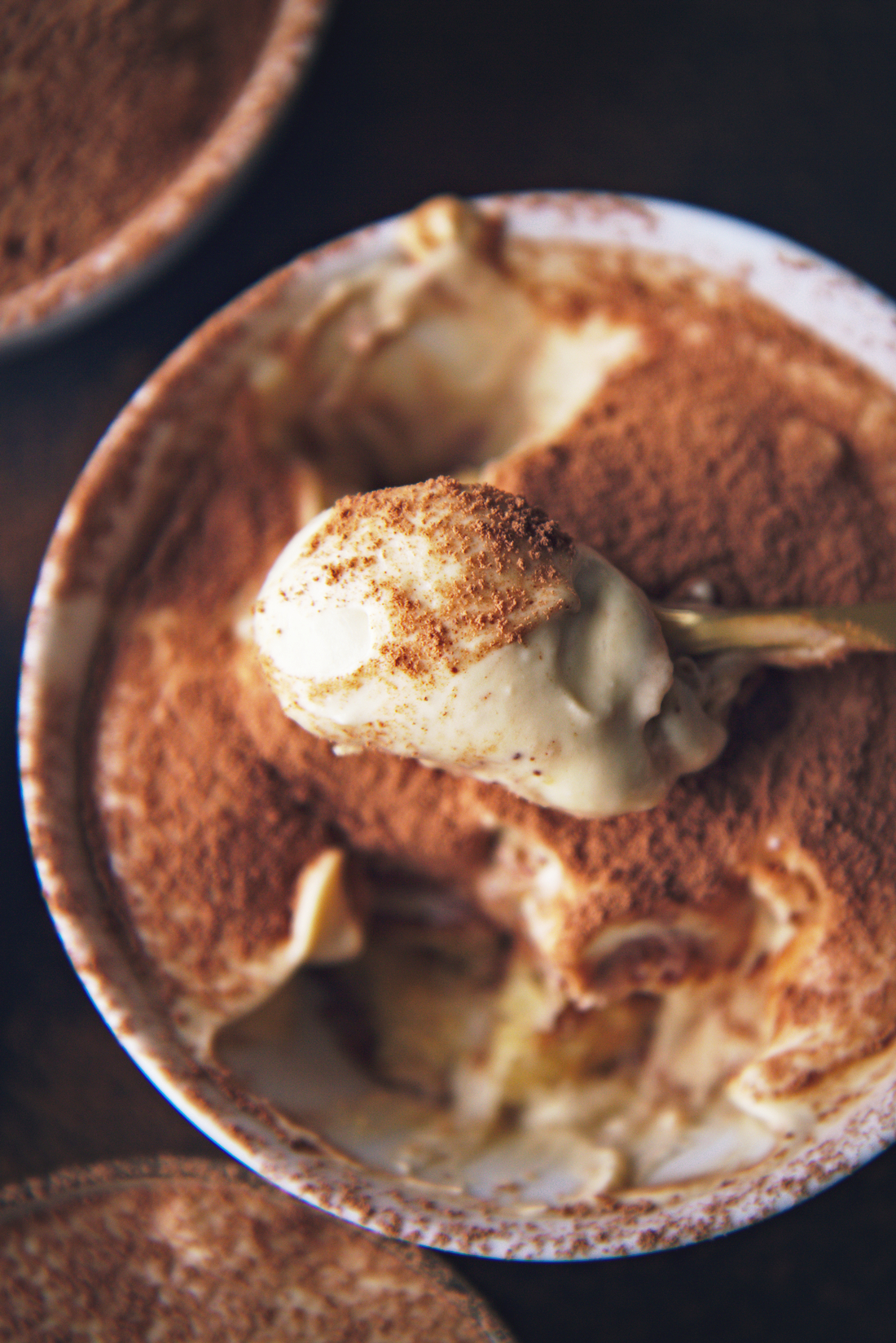 Tiramisu
makes 6 large-ish portions, 8 reasonable
ingredients:
for the lady fingers:
2 eggs, divided
60 grams (1/3 cup) sugar, divided evenly
pinch salt
1 teaspoon vanilla
40 grams (1/3 cup) flour
3 tablespoons confectioner's sugar
for the mascarpone cream:
225 grams (8 ounces) mascarpone
240 mL (1 cup) cream
4 egg yolks
50 grams (1/4 cup) sugar
30mL (2 tablespoons) cognac
30 mL (2 tablespoons) Kahlua
1 teaspoon vanilla extract
1/4 teaspoon kosher salt
to assemble:
120 mL (1/2 cup) espresso
1 teaspoon vanilla extract
cacao powder, for dusting (sub cocoa powder if need be)
directions:
Make the lady fingers: preheat oven to 325 degrees F.
Line 2 baking sheets with parchment paper and fit a piping bag with a small round tip.
Separate the eggs and beat the egg yolks with half of the sugar, the salt, and the vanilla for 3 minutes.
Add the flour to the yolk mixture and fold it in until it is half mixed in.
Whip the egg whites to stiff peaks with the other half of the sugar.
Once they reach stiff peaks, fold 1/3 of the whites into the yolk/flour mixture.
After the first 1/3 is fully incorporated, fold in the rest of the egg whites until the batter is homogeneous but still very fluffy (don't mix too hard!).
Fill the piping bag and pipe tiny, 1 inch lines about 1/4 an inch from one another.
Dust completely with confectioner's sugar
Bake for 7 minutes, until lightly golden, then remove from oven, peel off of parchment, and allow to cool.
To make the mascarpone cream, whip mascarpone and heavy cream until they reach stiff peaks.
Meanwhile, whisk the yolks, sugar, alcohols, vanilla, and salt together until fully homogeneous.
Pour into the whipped cream mixture slowly, and beat until it is all incorporated (the mixture will thin out).
To make the tiramisu, mix espresso and vanilla together and dip the bottom of the lady fingers into the mixture before placing them in serving dishes.
Layer 2 tablespoons of mascarpone cream over the lady fingers, then dust with cacao.
Repeat the layering 3 times for each tiramisu, smoothing the top and dusting generously.
Chill for at least 30 minutes and up to overnight before eating.