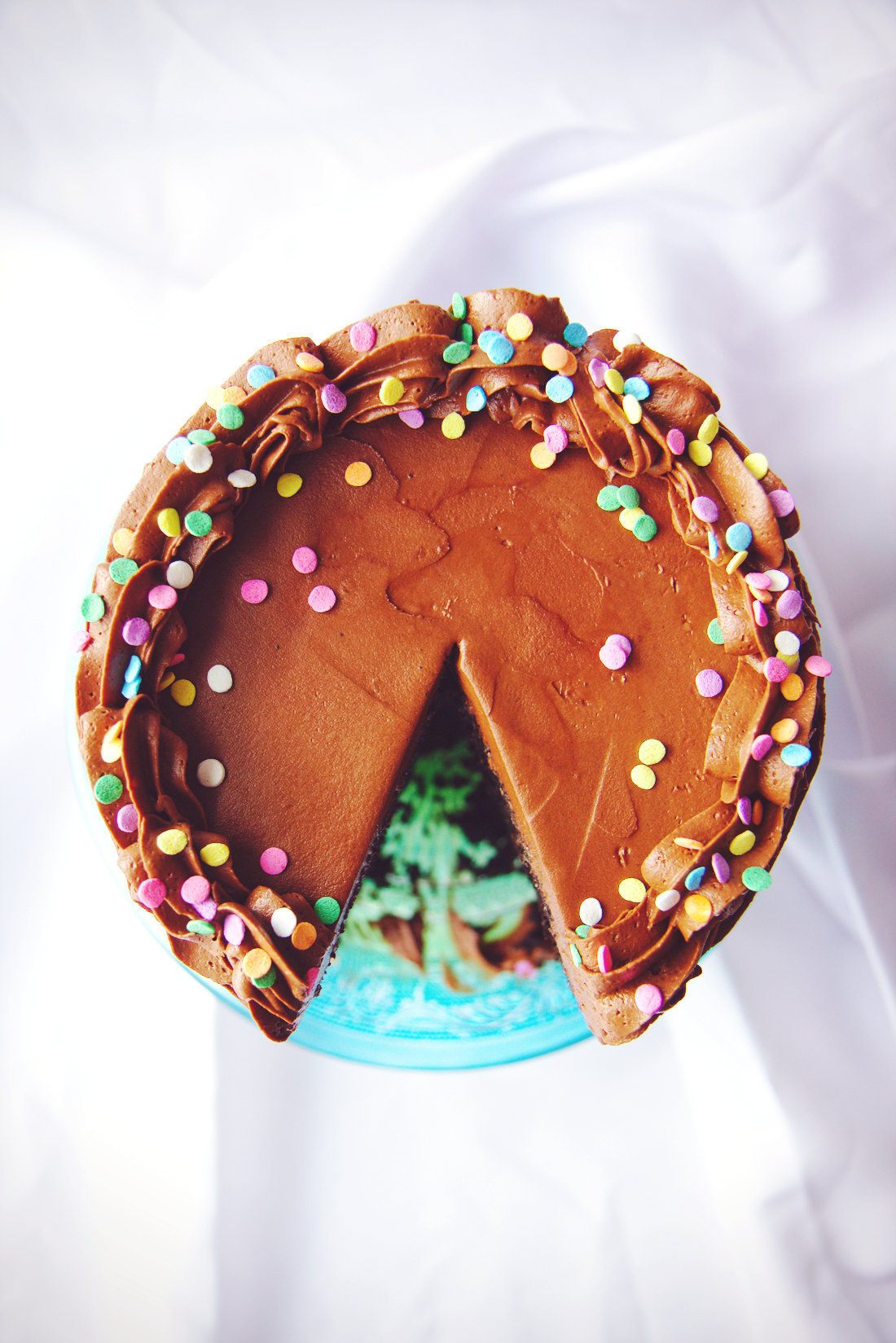 "Decide to be one of those people who pull it off.
Do what you say you're going to do.
Don't let us down.
Decide to rise…
Devote to Done."
—"The Grand Peptalk," Danielle LaPorte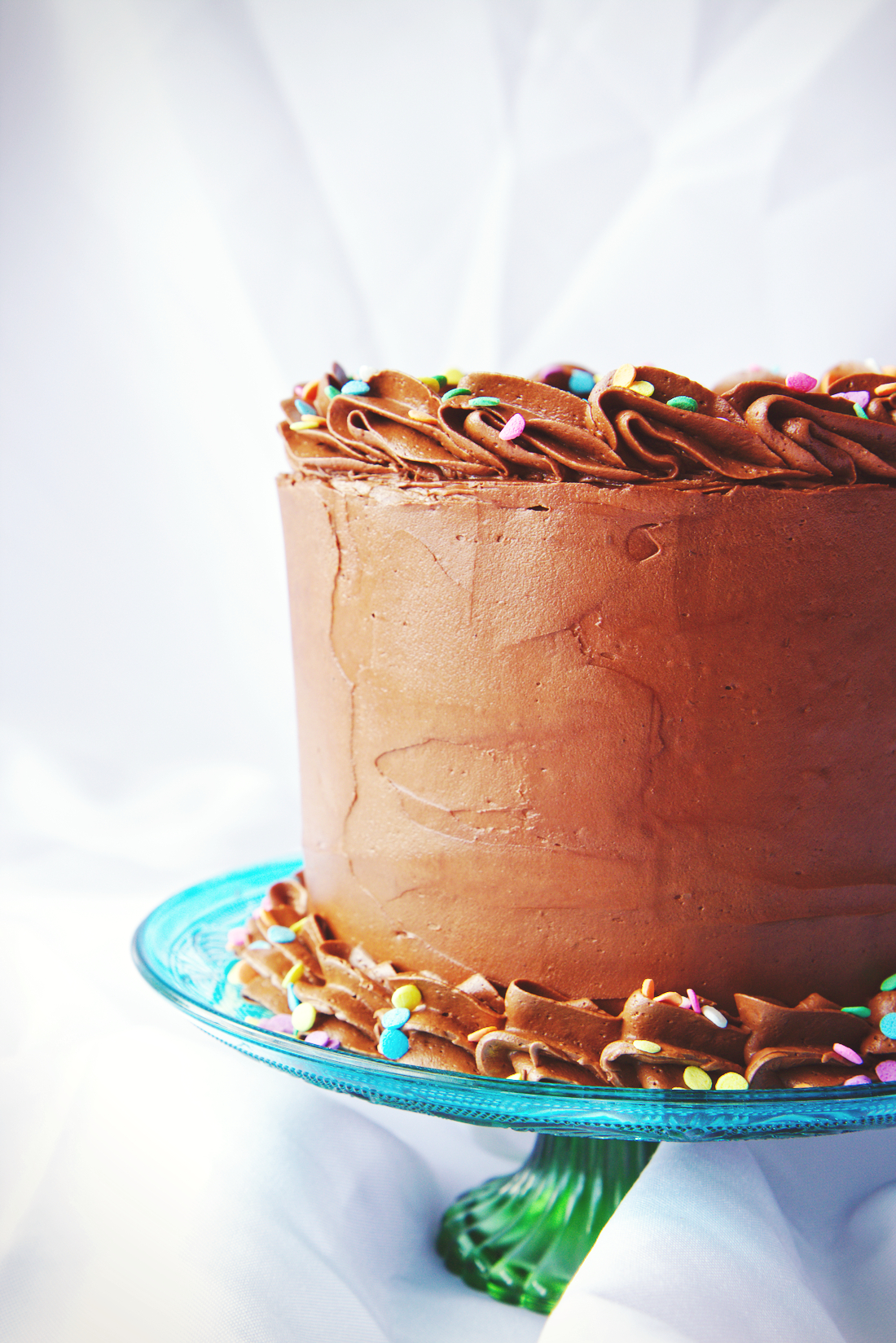 It's about this time of year,
when They roll out the thick grass carpets,
perfectly—exactingly—covering up last year's dead brown sod,
that I long for the entropy of fields left to seed,
of forest floors covered in disordered brush.
When They plant the tulip bulbs, exactly 9 inches apart,
I miss the mess that is our garden,
or the crowded daffodils that line our block,
or the tiny blue flowers that pop up in our uncut lawn.
It's not quite spring, back home, but the melt has happened,
the waterfalls are bursting and the creeks are coursing through the gorges.
I miss the water, and the hills, my God,
and I miss the redbuds that bloom so bright,
and the oak pollen that makes Mama sneeze.
—4/27/2015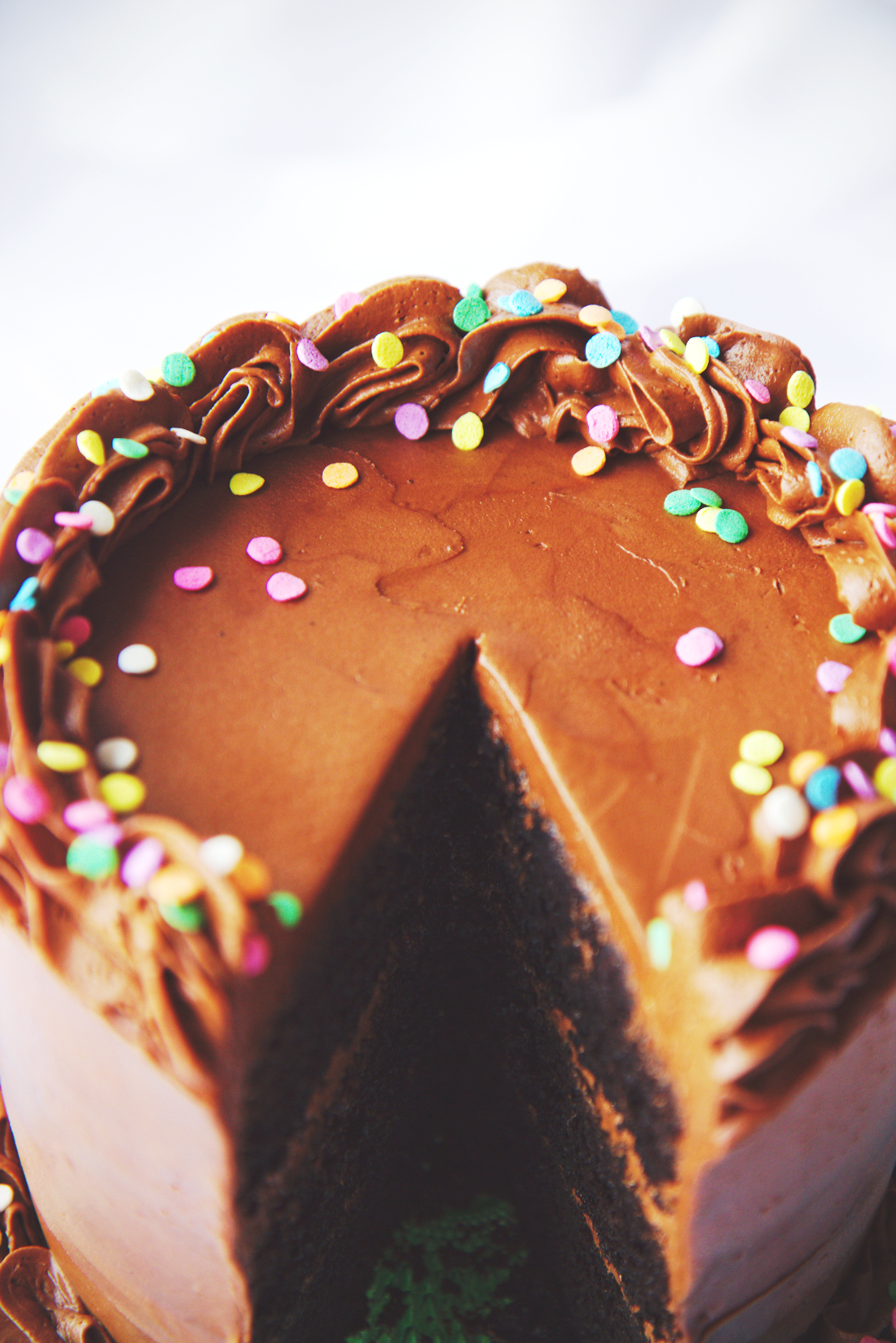 …It's been a while.
And I didn't mean for it to be, but here we are and we shall have to make do.
I've been a busy little bee trying to keep up with the glories of biochem, which is going to be a recurring theme in these next six weeks, I'm sure.
I've had my head down, methodically crossing things off my to-do lists, only to look up and realize I have 4 more assignments to add on.  So it goes, as a second-year here at UChi.
So it goes.
My FOTA project goes live next week!
Which is exciting and stressful and surprising, since I have an eerie feeling that I only just applied yesterday (yesterday being, of course, 8 weeks ago).
I'm hosting a pop-up bakery, and all of the proceeds are going to the ASPCA.  Pretty pumped, people.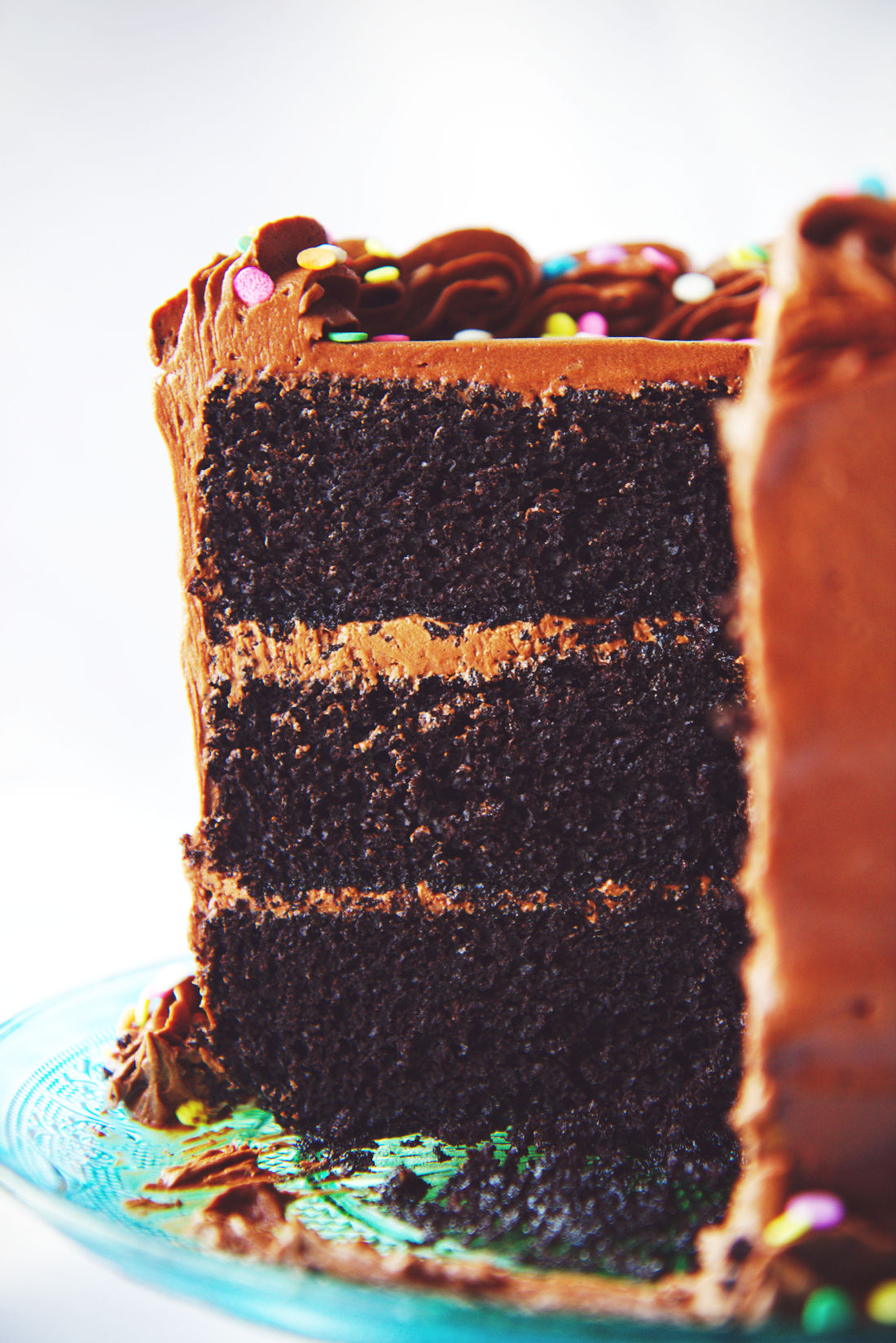 Another chocolate cake?
There are quite a few on this site, I know:
Modern Black Forest (mocha-mayo cake)
Coca-cola Caramel (coca-cola cake)
Mint Chocolate (vegan chocolate cake)
Mocha Nutella (mocha cake)
Goat Cheese/Strawberries (simple chocolate cake)
And now, another one.  And I'm not sorry at all.
This could be the best one yet.
The chocolate cake to end chocolate cakes.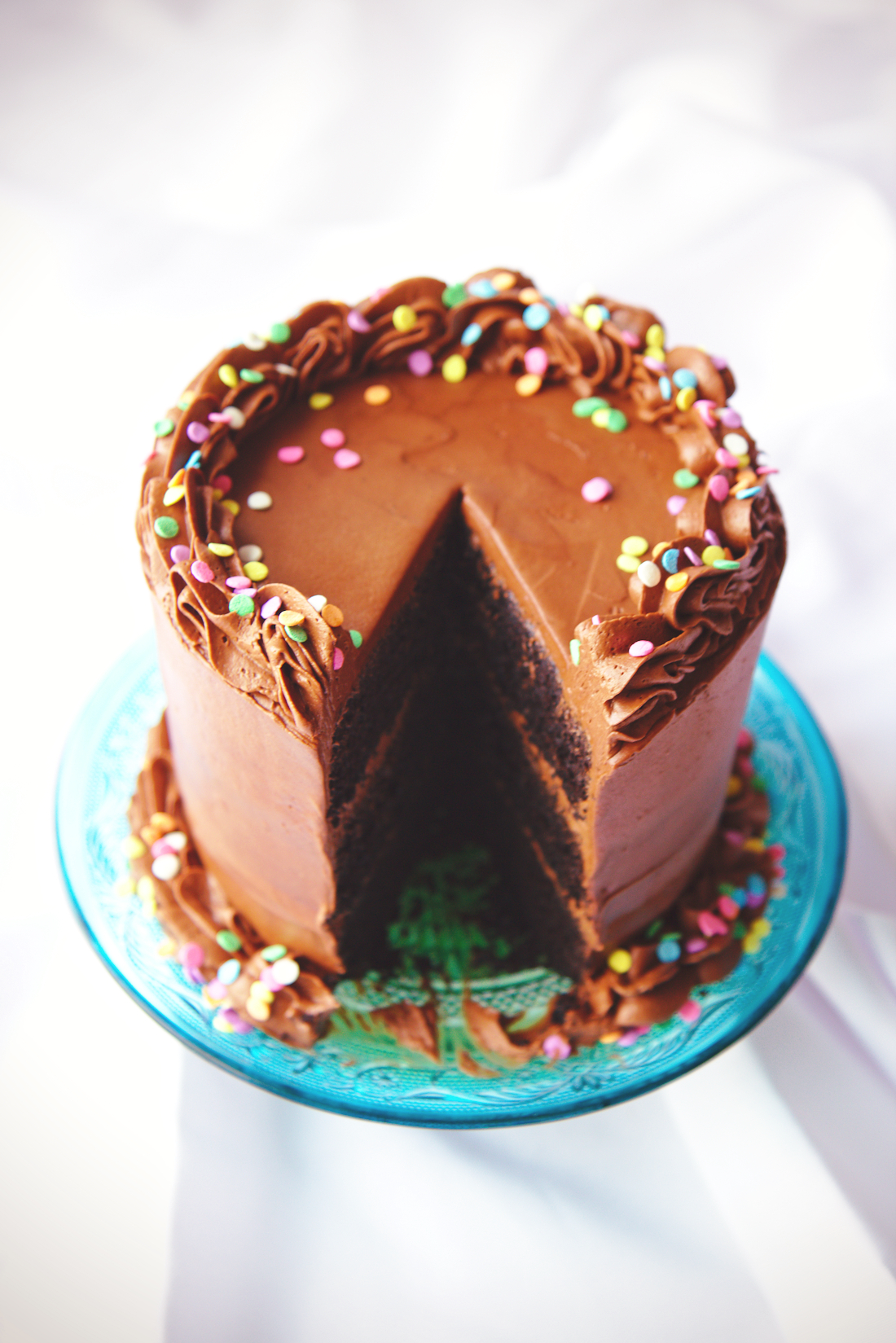 I've taken the best parts of some of my favorite chocolate cakes and combined them into this recipe.
Extra-dark cocoa powder because chocolate, people.  It's bloomed in boiling water to bring out the most flavor possible.
Plenty of coffee, to enhance the flavor of the cocoa.
The ease of a 1-bowl cake, with an added egg or two to keep a tight crumb and firm bite.
Buttermilk, to keep the cake damp and dark.
A tiny tiny touch more sugar than some of my other cakes, since some sweet teeth occasionally find dark chocolate cakes to not be sweet enough.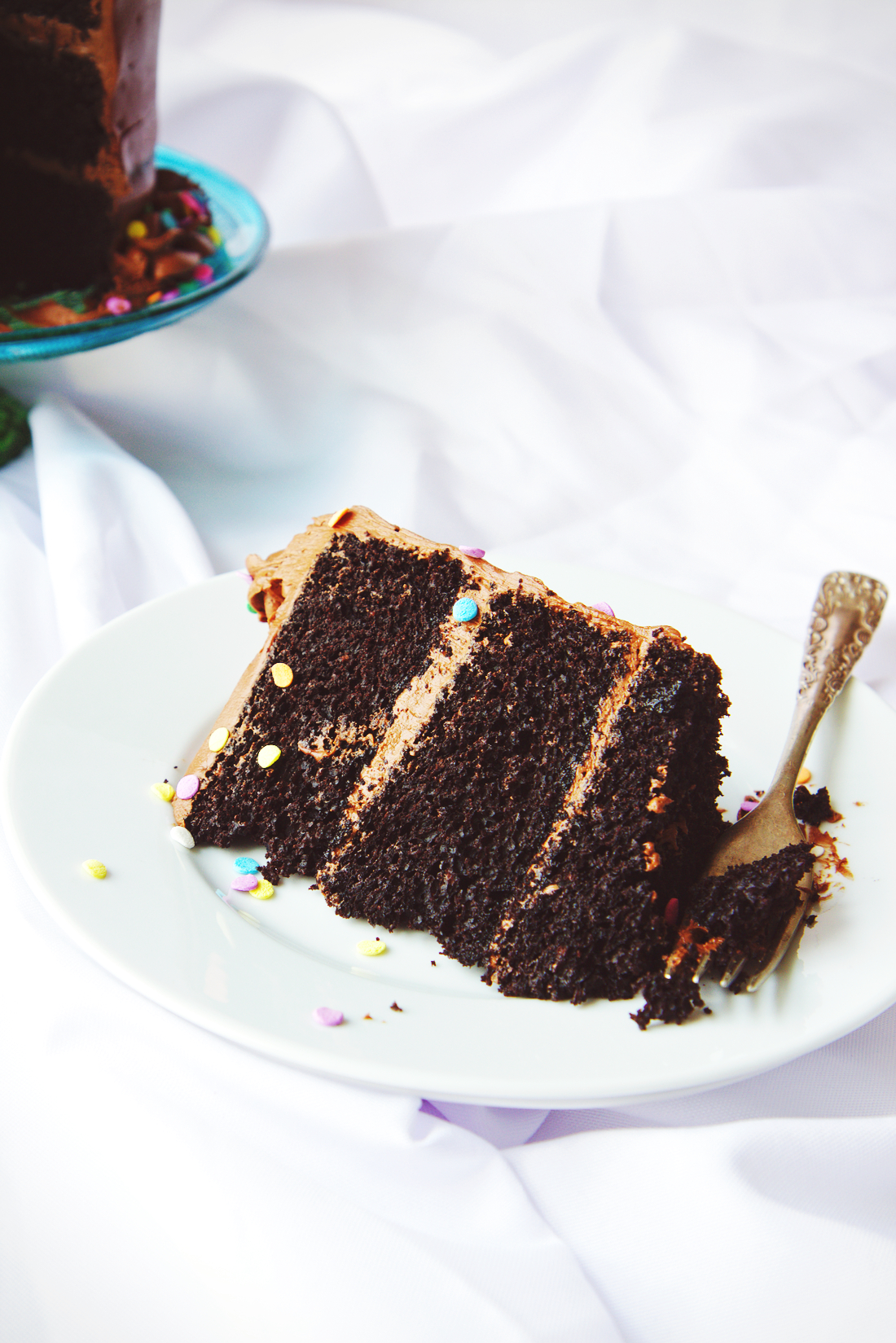 Here, I've paired this super moist, rich and chocolaty cake with a modified version of my beloved, addictive Nutella buttercream, with an extra few minutes of whipping and a touch more Nutella to make it even lighter and fluffier.
It's like a soft, fluffy chocolate buttercream cloud, with enough salt to make itself known and lots of melted dark chocolate to ensure plenty of cocoa flavor.
No wimpy buttercreams over here.  No sir.
The salty-sweet buttercream is a fantastic foil for the dark chocolate cake, which isn't too sweet.
Contrary to what you might think upon first glance, this isn't too much chocolate.
The flavors are distinct enough that each bite of cake+frosting is in harmony, rather than one-note (which gets boring after the first few bites, let's be honest).
This all boils down to the ultimate chocolate cake: of course there's Nutella, and dark chocolate, only one dish to clean, not too much sugar, and sprinkles.  Always sprinkles.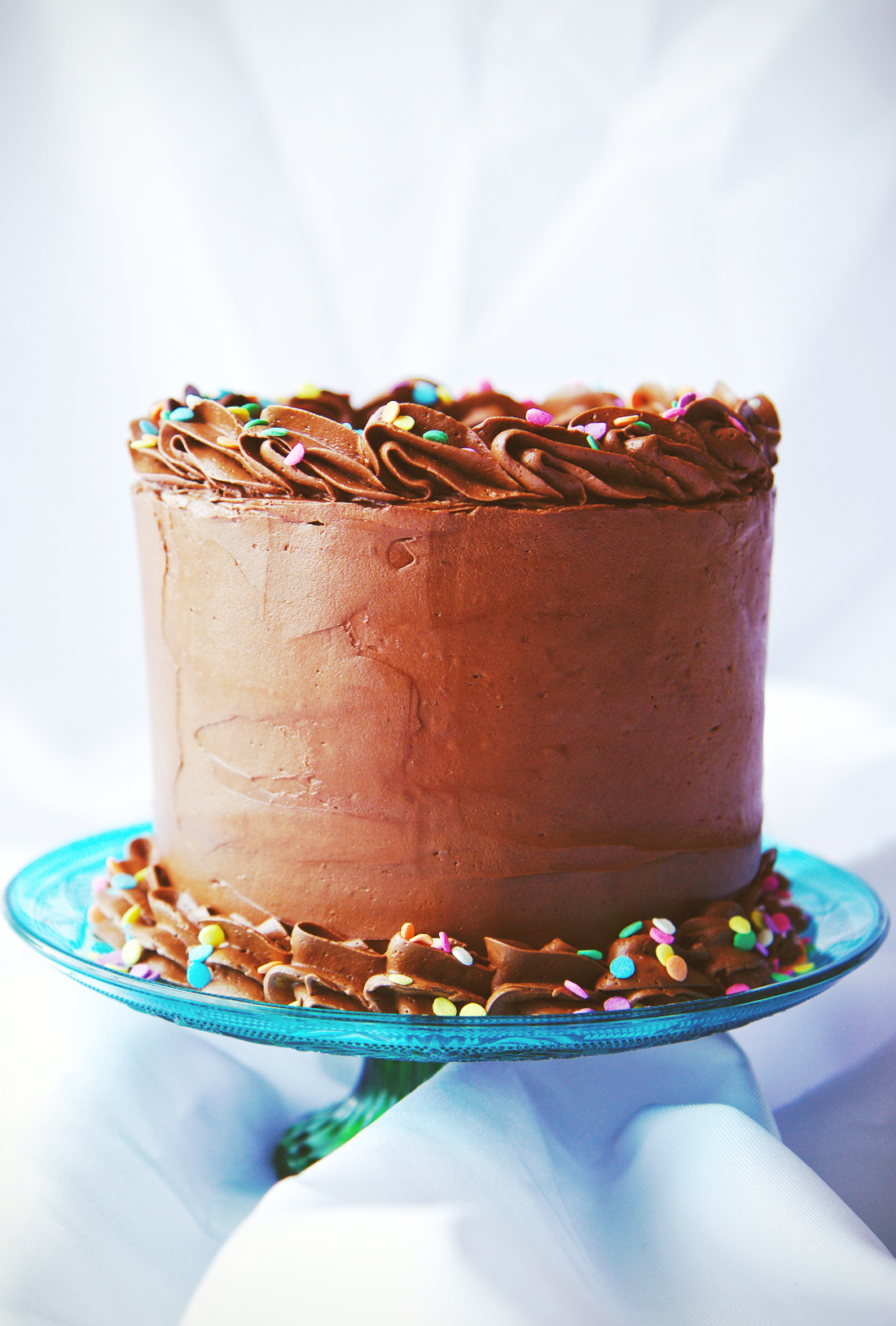 The Ultimate Chocolate Cake
makes a 3 layered 6 inch cake
ingredients:
for the cake:
330 grams (1 1/2 cups plus 2 tablespoons) sugar
1 1/4 teaspoons kosher salt
1 1/2 teaspoons baking soda
1 1/2 teaspoons baking powder
2 teaspoons cornstarch
180 grams (1 1/2 cups) AP flour
65 grams (1/2 cup plus 1 tablespoon) extra dark cocoa powder
2 tablespoons instant coffee or espresso
120 grams (1/2 cup) boiling water
85 grams (1/4 cup plus 2 tablespoons) vegetable/canola oil
2 eggs
2 tablespoons vanilla extract
160 grams (2/3 cup) buttermilk OR 145 grams (2/3 cup less 1 tablespoon) milk plus 15 grams (1 tablespoon) apple cider vinegar
for the buttercream:
285 grams (2.5 sticks, 10 ounces) butter, soft
generous 1/2 teaspoon kosher salt
215 grams (3/4 cup) nutella
112 grams (4 ounces) chocolate, melted and cooled
625 grams (5 cups) powdered sugar, or as needed
3 tablespoons heavy cream, or as needed
directions:
Preheat oven to 350 degrees F.
Grease and flour 3 6×2 inch pans.
Place sugar in a large bowl, followed by salt, baking soda, baking powder, and cornstarch; whisk together briefly.
Add the flour on top of the mixture, then the cocoa powder, then the instant espresso on top of that.
Slowly stream the boiling water over the cocoa powder; once it's all added, whisk vigorously while you add in the oil.
Add in both of the eggs and the vanilla extract, then stream in the buttermilk while whisking.
Scrape the bowl to ensure homogeneity, then portion evenly into the three pans.
Bake for 18-22 minutes, until a tester comes out with a few crumbs and the tops are springy.
Allow to cool completely before frosting.
To make the buttercream, whip the butter with the salt for 5 full minutes (set a timer!).
Add in the Nutella and whip for 2 more minutes.
Scrape the bowl and while whipping on high speed, stream in the melted but cool chocolate.
On low speed, begin adding in the powdered sugar a little at a time.
Once the powdered sugar has been added, whip on high for 3 minutes and add heavy cream a tablespoon at a time if the frosting is still a little thick (if it is too thin, add powdered sugar as needed).
Scrape the bowl to ensure homogeneity.
Decorate cake as desired!