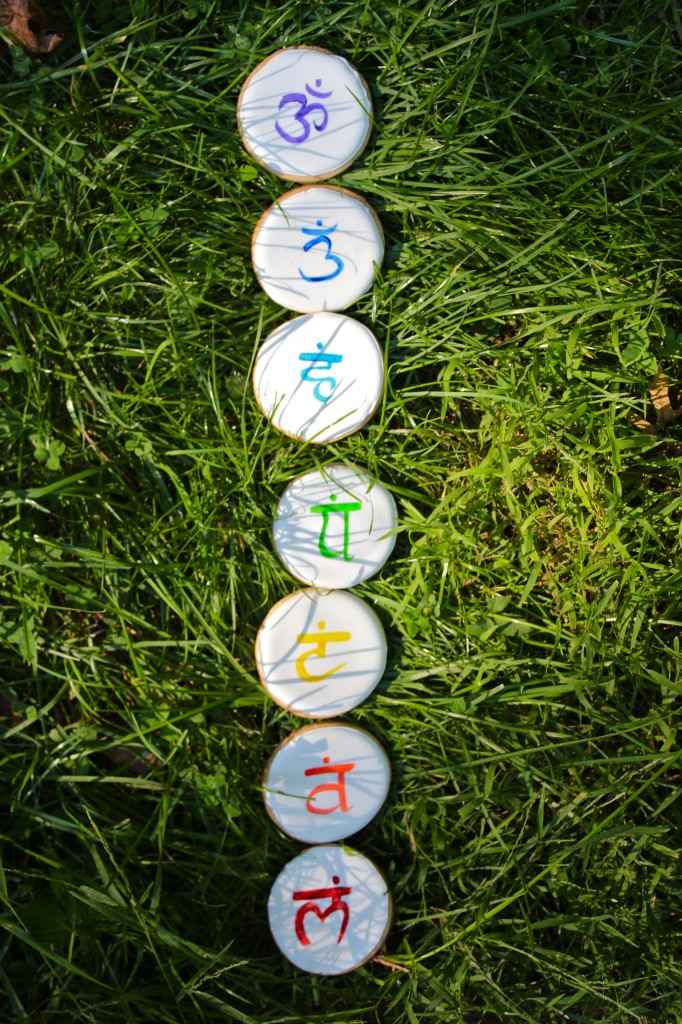 "Let's trade in our judging for appreciation.  Let's lay down our righteousness and just be together."
-Ram Dass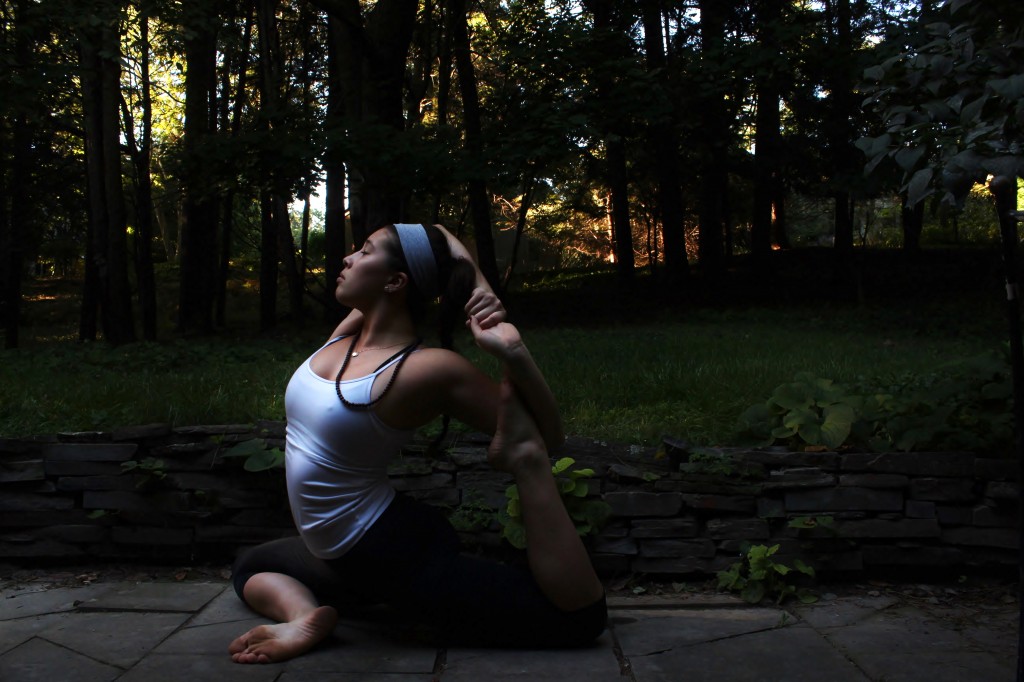 As some of you may know, yoga plays a huge role in my life.
I practice 5-7 days a week.  You could say I'm addicted.
Yoga has shown me a part of myself that doesn't need competition to thrive.
Normally, I live for competing and comparison.
In yoga, I am given the opportunity to learn to appreciate and grow with the people around me who are also sharing in the experience.
Another beautiful part of yoga is the idea of self-study, which allows you to be both the teacher and the student, which is a unique and eye-opening experience.
Leaving Ithaca meant leaving a studio which I had grown to not only love, but feel at home in.
Mighty Yoga is not a yoga studio.  It is a yogic community based on pure love; they welcome new students in with open arms and keep a place for returning students.
I miss my Mighty Yogis something fierce.  All of the teachers there are amazing and bring a different and new sense of wonder to the practice.
I try to hold the sense of community and love that I received/receive from Mighty Yoga in my heart and mind as I try to set down roots in a new studio, which is a different community and a different vibe.
Not bad, or worse, just different.
I made these hand-painted, chai-spiced and rosewater-frosted cookies as a goodbye gift for all the yogis at the studio.
Buttery sugar cookies are dosed with cinnamon, cloves, nutmeg, and ginger, and the royal frosting is tinged with rosewater.
They are delightfully crisp and equally buttery.
I painted each with one of the seven chakras.
Namaste.
P.S. Yes that's me in the above photo… The pose is eka pada rajakapotasana II.
Chai-Spiced Butter Cookies with Rosewater Royal Icing
for the cookies:
ingredients:
3 cups flour
2 sticks butter
1 cup sugar
pinch each cinnamon, cloves, nutmeg, ginger
1 egg
2 scant teaspoons kosher salt
3 splashes vanilla
directions:
Beat butter and sugar together until softened and pale yellow.
Add in the egg and beat until super fluffy and shiny and not gritty, about 3 minutes.
Add in the salt and vanilla extract and beat for 20 seconds.
Add in all the flour and stir slowly, mixing until a homogeneous dough forms.
It should not be overly sticky, nor should it be very crumbly.
Roll it out to 1/4 inch thickness and cut it into shapes.
Refrigerate or, even better, freeze, for at least 30 minutes while you preheat your oven to 350 degrees F.
Bake cookies for 8-10 minutes, until golden and easily lifted from the sheet.for the frosting:
use
this
 kick ass recipe from Bake at 350, replacing rosewater for the extracts
I'm about to say something that I'm sure many bakers would consider sacrilege… Whatever.
I don't like baking cookies.
I know.
Somehow, I can justify the amount of work that goes into a pie or a huge cake, but the act of making cookies (I have to scoop out all those little portions of dough?! And not eat them all?! AND work in batches instead of shoving everything into my oven and doing a hail Mary?!) is overwhelming and somewhat irritating.  
What can I say, I'm fickle.  I like the drama of big desserts: sure, there is a magnetic pull when warm cookies emerge from the oven, slightly melty and begging to be dipped in cold milk, but I am a cake or pie girl meself.  Chaqu'un a son goût. (To each his own.)
Anyways, somehow, even in this heat, and even with my slight aversion to baking cookies, I've managed to turn the oven on, get my butt in gear, and whip out a few batches.  
The first one I made for my best friend, Gwen, who's out in Colorado working at a camp.  I miss her so so much, and I especially miss our "tea days," which are basically excuses to lie in bed next to someone cuddly and warm and drink bucketfuls of tea… all day long.  In honor of those days, I made chai shortbread and dipped them in dark chocolate.

Secondly, I got around (finalement!) to making the ultimate chocolate chip cookie that was written about in the NYT a few years ago.  (Yeah, yeah, it's been a while that I've been eyeing these babies, but I have a lot to do, okay?  This is one of the many recipes that sit on my radar for ages, waiting to be recycled from the cavernous depths of my subconscious into whichever part of my brain controls cravings.)  
David Leite, who first set out to find the "consummate" chocolate chip cookie, succeeded.  These cookies are good, and worth every minute of the resting period. Plus the dough is really good when you pinch off a little bit to test every few minutes hours during said 24 hours.  Ahem.
Make these.  Your view on chocolate chip cookies will be forever changed.  Also, sprinkle a teeeny bit of sea salt on top when they first come out of the oven.  You'll thank me.  Ahem.
Chai Shortbread
Adapted from Dorie Greenspan
2 sticks softened, unsalted butter
1/4 cup brown sugar
1/4 cup sugar
1/4 cup confectioners' sugar
1 teaspoon vanilla extract
1 large egg
2 cups flour
2 chai tea bags
pinch ginger
pinch all-spice
pinch cardamom
pinch cinnamon
pinch cloves
1 teaspoon sea salt
1/2 cup turbinado sugar (optional), for rolling
4 ounces bittersweet chocolate, for dipping (optional)
Directions:
Cream butter, sugars, salt, and spices together until smooth and velvety.  Beat in vanilla and egg on low speed.  Now (slowly) add in flour, while mixing, until just combined.  Form logs and refrigerate, at least 1 hour, and up to 3 days.  Preheat oven to 350 degrees F.  Remove the dough from the fridge, roll in turbinado sugar, if desired, and cut into 1/3 inch slices.  Bake for 15- 20 minutes, or until lightly golden.  Remove from oven and allow to cool.  If desired, once cool, dip into melted chocolate and sprinkle with more turbinado sugar.

Head here for Leite's amazing chocolate chip cookie recipe.  My only suggestion: sprinkle a little extra sea salt, either before or after baking, on top of each cookie.  It will send them over the top.  Also, it is vital to use good chocolate for these!  It is a key player and the main supporting actress.  (The dough, surprisingly, is the lead starlet in these cookies.)  I highly recommend these toffee-like, buttery cookies; they won't let you down.