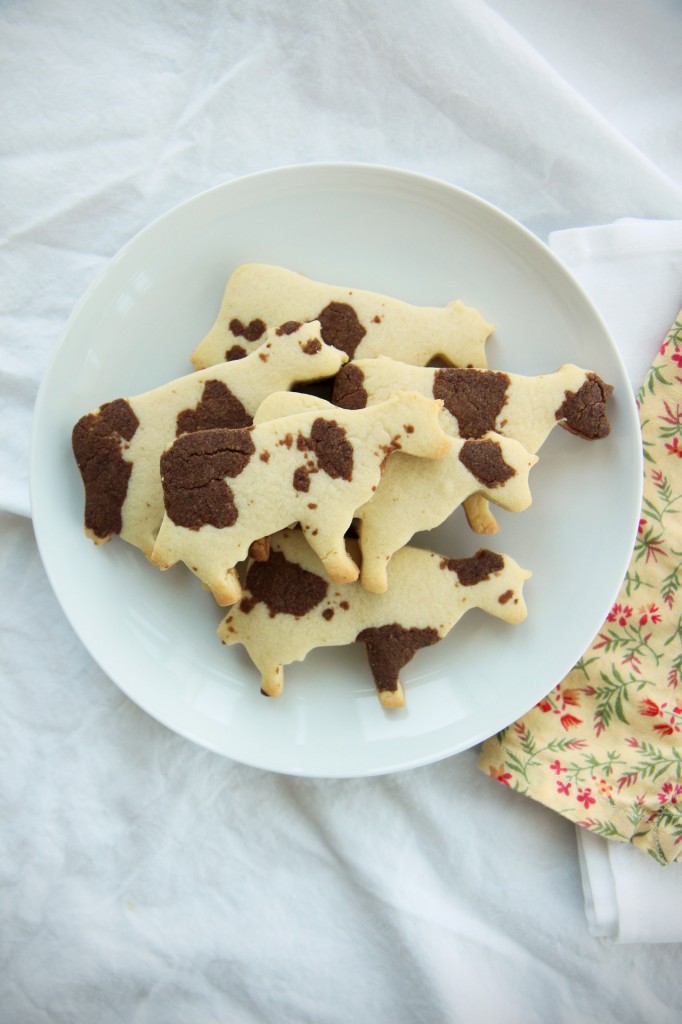 A LITTLE madness in the Spring
Is wholesome even for the King,
But God be with the Clown,
Who ponders this tremendous scene–
This whole experiment of green,
As if it were his own!
Emily Dickinson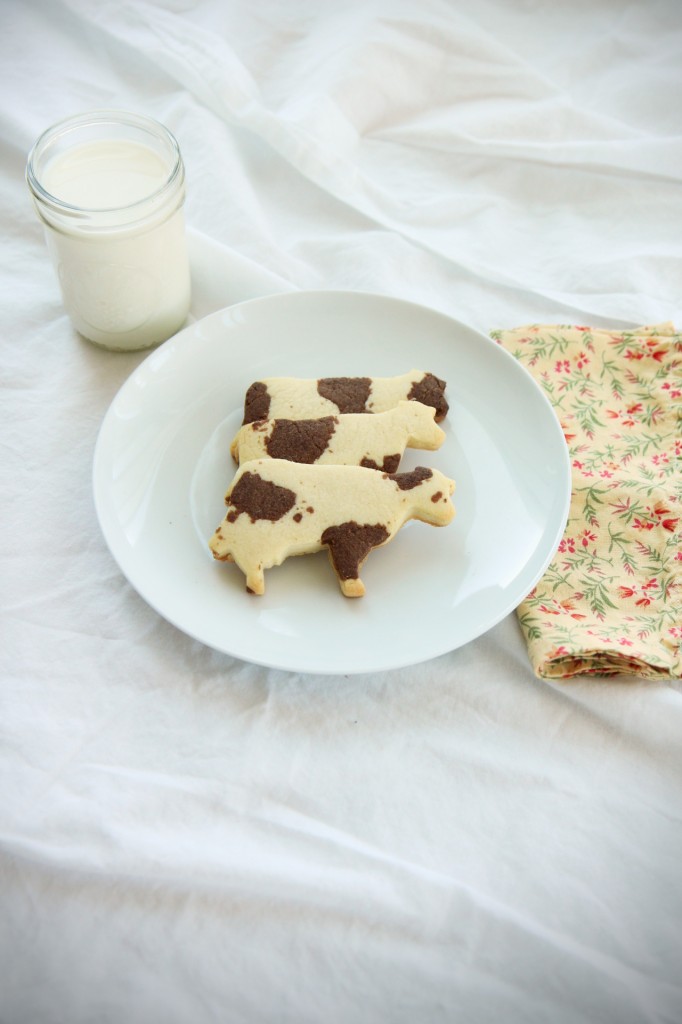 Mooooo.
Mooooooo.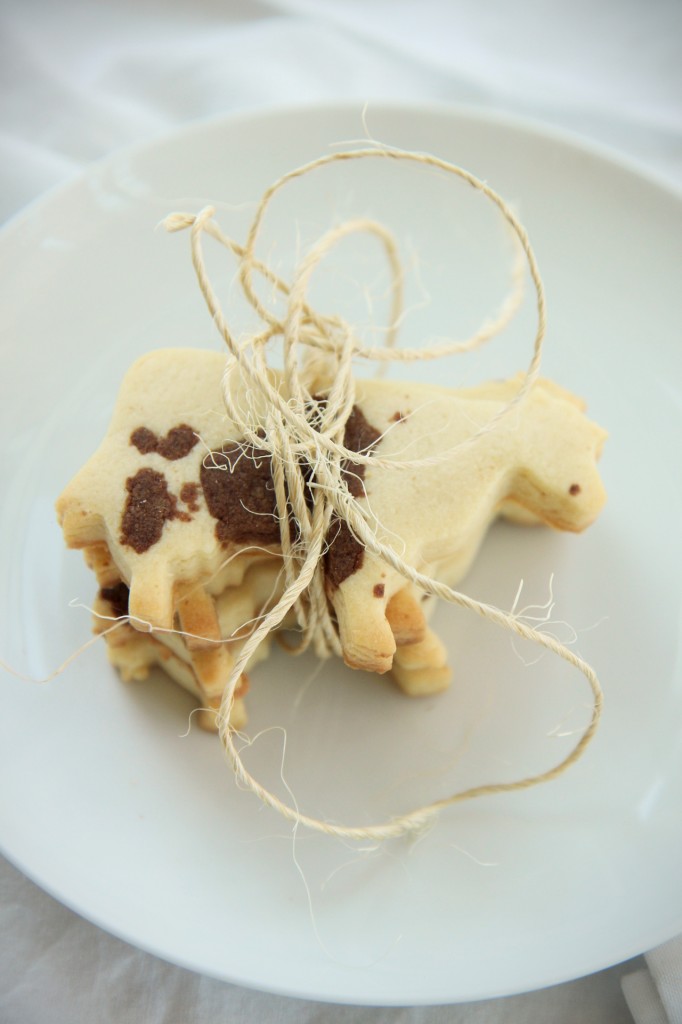 It is spring.
I can officially, fearlessly declare for spring.
Not just based on the official date (which was March 20th, but since it was still snowing in March, that didn't seem quite right), but on the birds chirping and the sun shining and the people smiling.
The bare skin, the promising buds, the gentle scent of life on the breeze.
The smell, the feel, the sight of spring.
I feel invigorated.  Alive, awake, alert, enthusiastic.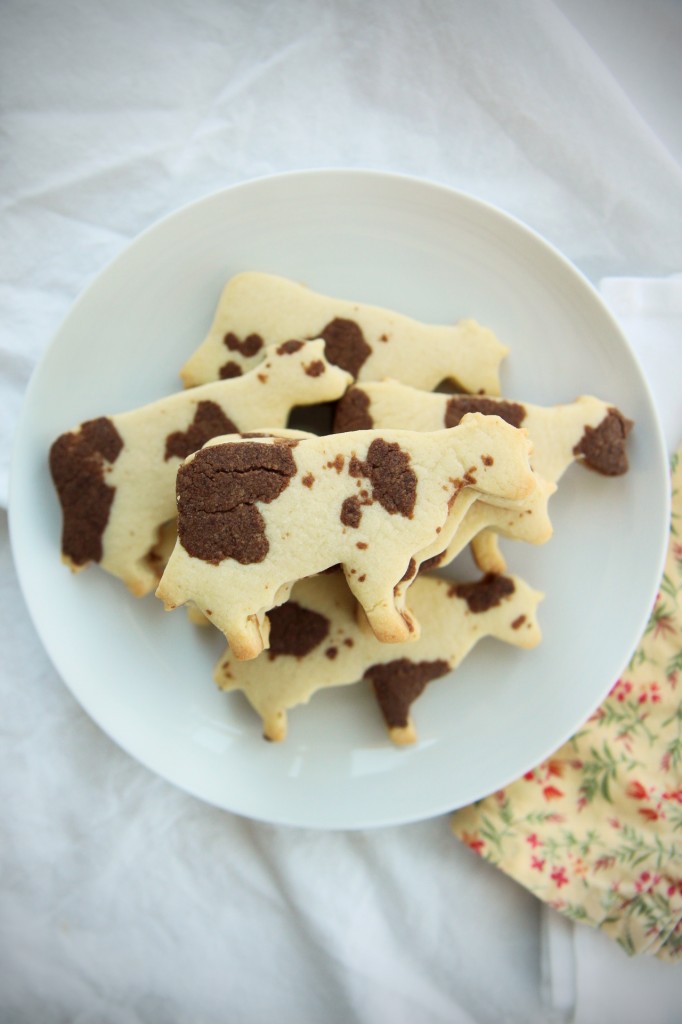 Babies abound in spring; I imagine calving is happening (although I'm trying not to imagine the horrors of calving on a factory farm, since I wanted this post to be upbeat and happy…), little wobbly kneed newborns frolicking in the sun.
If I had a farm or a country home with a cow, I'd name her Daisy.  Real original, right?
She'd be a little Jersey cow, and I'd have 2 goats and some chickens, too.
There is something very romantic about the thought of living and working on a rustic farm; it's kind of a secret dream of mine to grow up and be Imen of Farmette.
Or maybe not so secret.
These here cows are Holsteins, though.  Or at least my best approximation of them.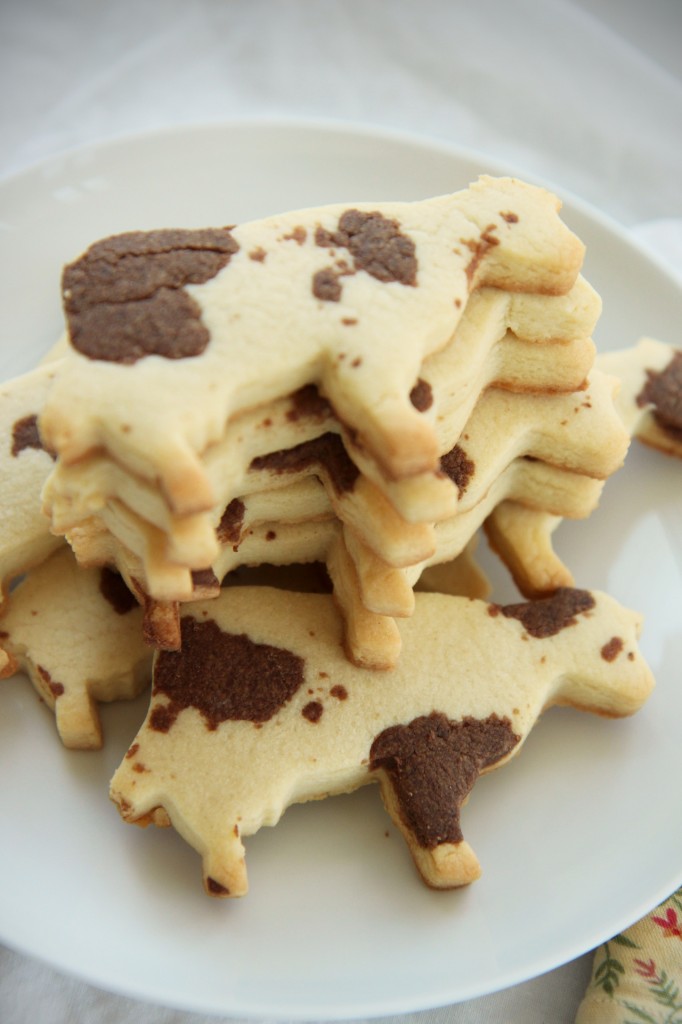 These cow cookies are so sweet!
When I saw this cookie cutter, I had to have it.
Now I'm dreaming of more spotted animals that I could create using the same technique.
Giraffes are my house mascot, after all…
These cows are crisp butter cookies laced with salt and vanilla, punctuated with rich, chocolatey bites.
Simple, simple cookie dough (count down from 3, then back up: 3-2-1-1-2-3) means that you can have these cookies in just about an hour, including chilling time.
There is nothing like a thick, crunchy-on-the edges sugar cookie with a soft center dipped in milk.
You absolutely must enjoy these with milk.  (Is that wrong?)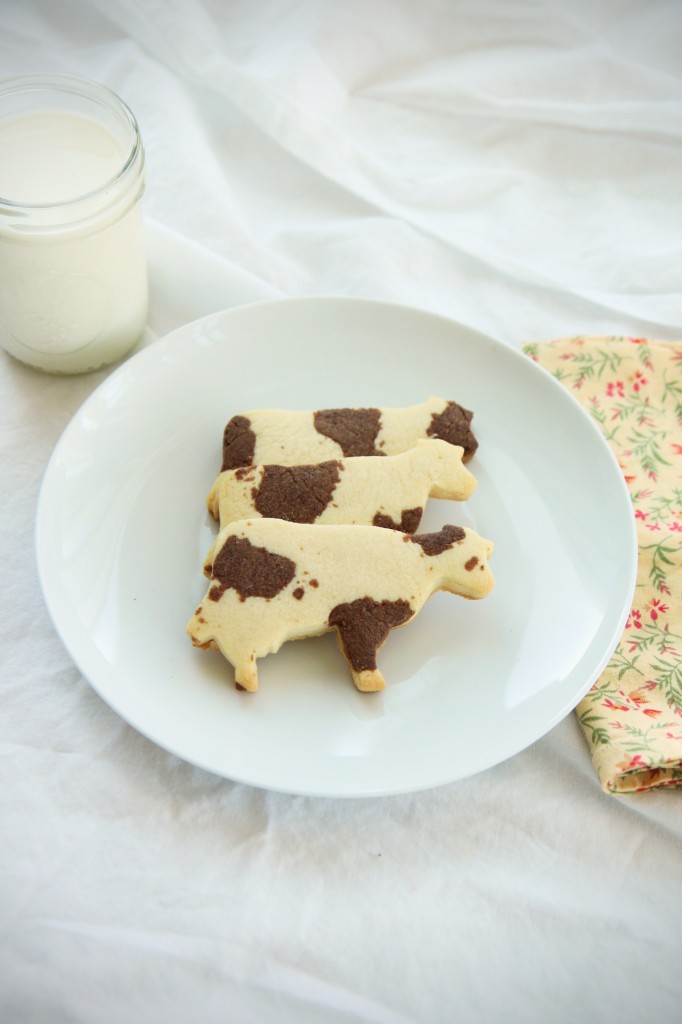 Cow Cookies
makes about 20 large cookies
ingredients:
3 cups (360 grams) flour
2 sticks (225 grams) butter
1 cup (200 grams) sugar
1 egg
2 scant teaspoons kosher salt
3 teaspoons vanilla extract
1 ounce bittersweet chocolate, melted and cooled
1 teaspoon (5 grams) cocoa powder
directions:
Place butter in the bowl of a stand mixer fitted with the paddle attachment and beat on high for 2 minutes.
Add the sugar and beat for 3 more minutes.
Scrape the sides of the bowl and add the egg and salt; beat for 3 more minutes.
Add the vanilla extract and the flour and slowly mix until homogeneous.
Remove 5/6 of the batter, leaving the last 1/6 in the bowl; add the chocolate and the cocoa powder and beat until batter is uniformly colored.
On a well floured surface, roll out the vanilla dough to a thickness of 1/4 inch.
Rip random and varying sized pieces of the chocolate dough off and flatten them slightly.
Place randomly on vanilla dough and gently roll to incorporate.
Cut out cow shapes with a cutter, doing your best to fit as many cookies in as possible to avoid having to reroll the dough.
Place on a cookie sheet lined with parchment and into the freezer.
You can reroll the dough, but the cow spots will not be distinctive.
Freeze for at least 30 minutes.
Preheat oven to 350 degrees F, then bake cookies for 10-12 minutes, until lightly golden.
Allow to cool; enjoy with milk.