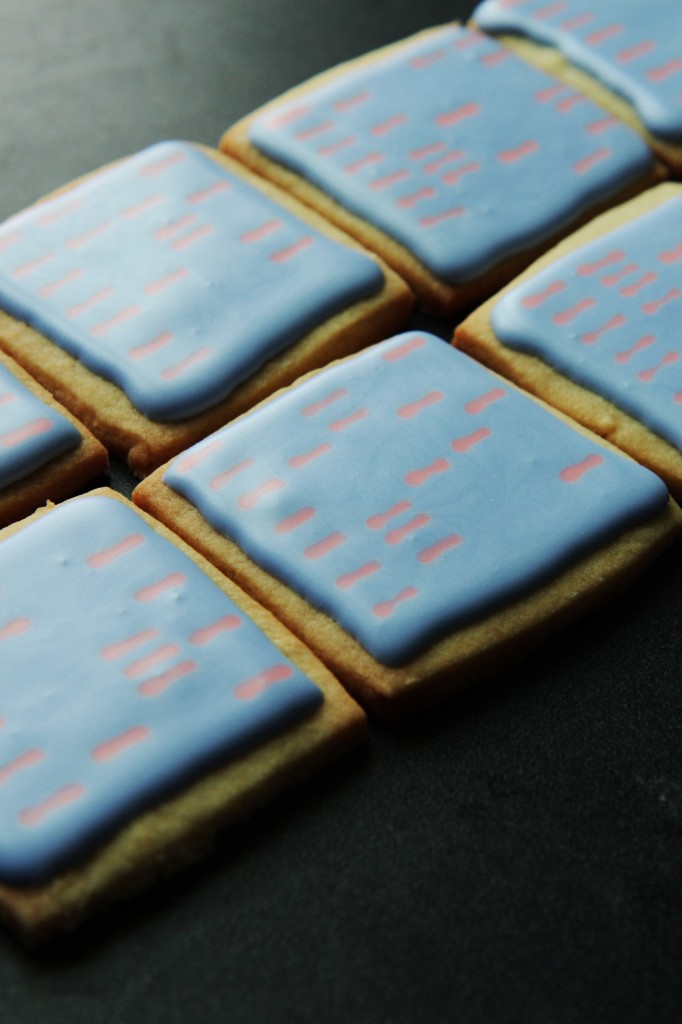 This post is for my oldest tormentor nemesis brother Ben.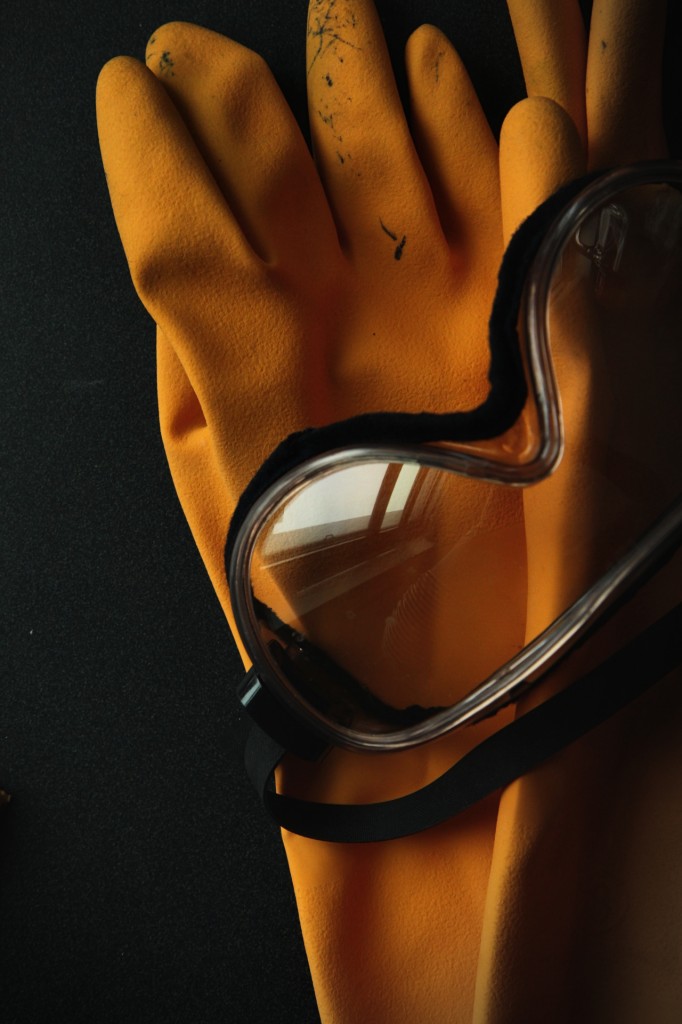 He's doing his oral qualification exam for grad school today!
He's a big science nerd, just like me, only taller and sassier smarter.
(His paper is very complicated and scary… He's researching DNase1L3.  It's very impressive.)
Apparently, the tradition is to bring some delicious baked good to your quals, so he asked me to be his "favorite person" and bake him something "ridiculously elaborate."
HOW COULD I SAY NO!?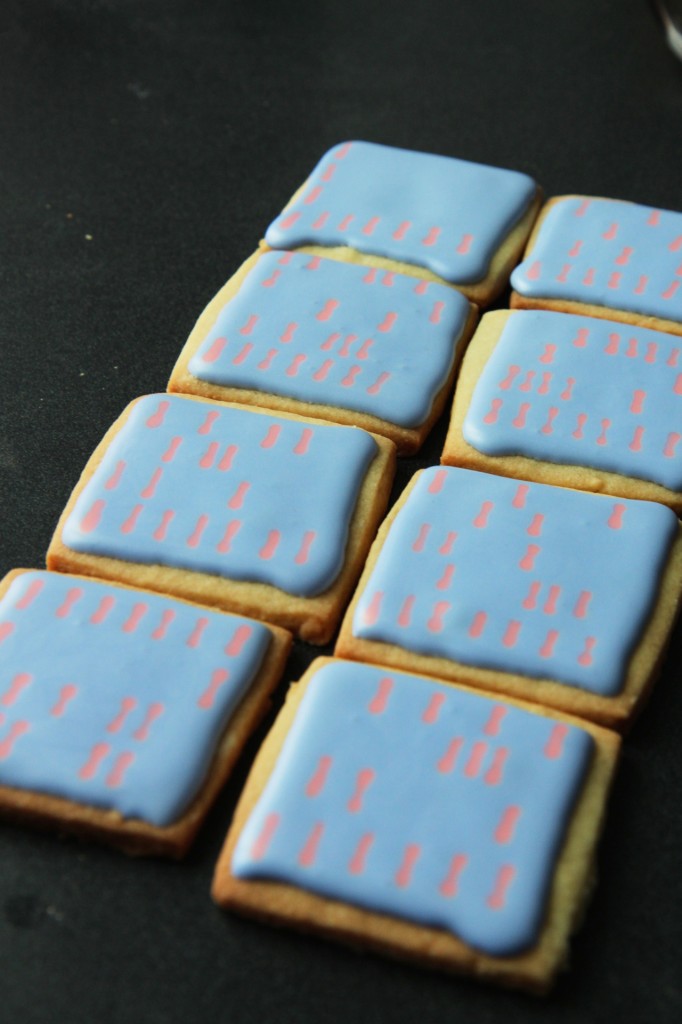 These cookies were inspired by Not So Humble Pie's Gel Electrophoresis cookies from her Science Cookies series.
Um, as a nerd, I love all the science cookies.  Obsessed.
I actually wanted to make some to send to my brother, and then, miracle of miracles, he asked me to send him baked goods!  It was meant to be.  I had my heart set on these little guys.
They're supposed to look like a gel that's been run and is under UV light; the loading dye glows slightly pink, and the gels are a lavender/blue color.
I did my best to replicate these colors in the cookies.
I piped the pink color while the blue was still wet, so that there would be no lumps and bumps in the final cookie.
This technique can be a little scary, in terms of bleeding, but I didn't have any issues.
I also didn't pipe a border around my gels, so they look a little melty.  It's ok.  They're wiggly in real life too.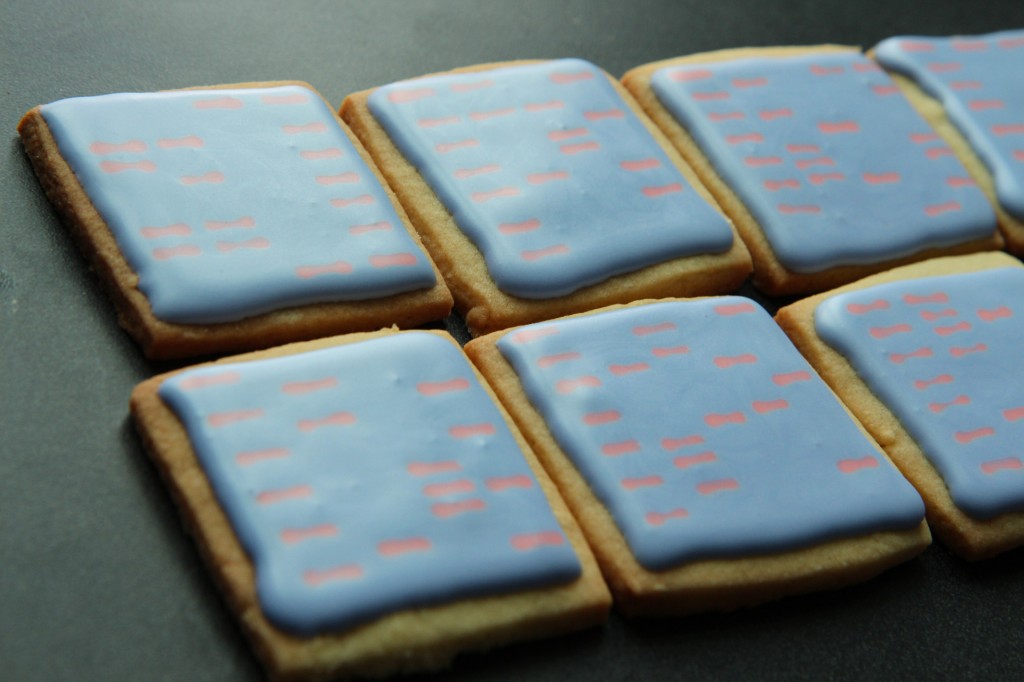 This cookie dough is among my most beloved recipes.
It took a while to get just right, but now it is perfect.  It produces crisp edges and buttery centers with hits of salt and vanilla.  Flat cookies, perfect for decorating.
It's taken countless iterations, from thumbprints and meltaways to jammers and decorated cookies.
I adapt it for chocolate cookies, cinnamon cookies, gingersnaps, etc.
It is so, so simple.
Count down from 3, then count back up.
3 cups flour, 2 sticks butter, 1 cup sugar, 1 egg, 2 teaspoons kosher salt, 3 teaspoons vanilla.
There's no need to refrigerate the dough before rolling– just roll and cut, then freeze your shapes.
You can bake them off in 30 minutes, or you can wrap them well and bake them in a few weeks.
I also used egg white royal icing– no meringue powder//preservatives here!  Just egg whites and sugar and water.  Easy and pipes like a dream.
Good luck to you, Ben!  Love you and miss you! xx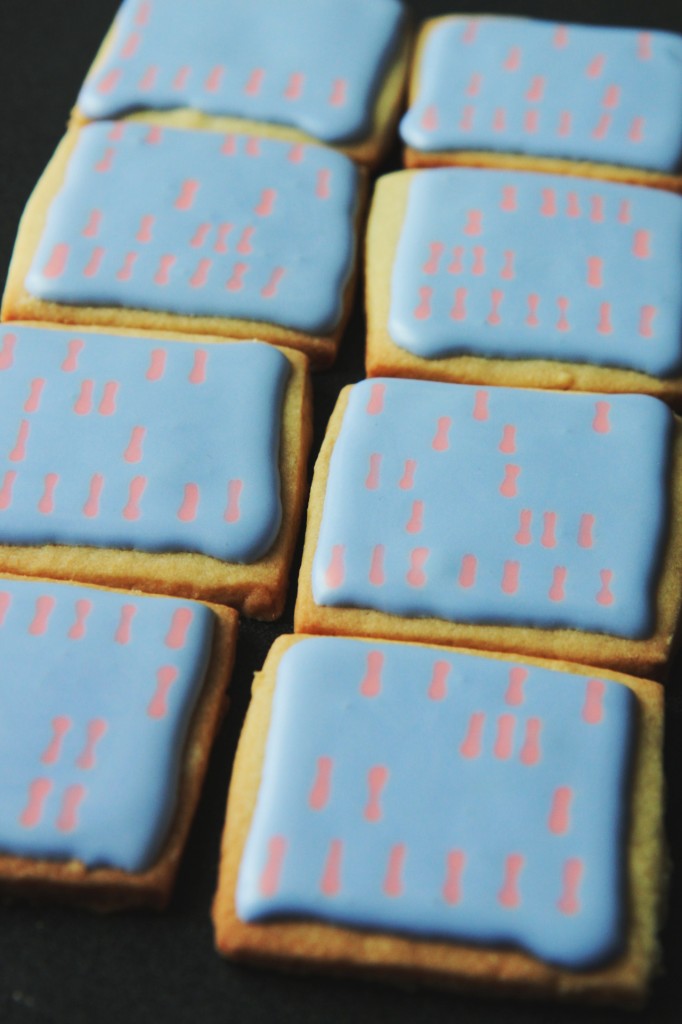 3-2-1 Cookies with Egg White Royal Icing
ingredients:
for the cookies:
3 cups of flour
2 sticks of butter
1 cup of sugar
1 egg
2 teaspoons kosher or other coarse salt
3 teaspoons vanilla extract
for the royal icing:
2 egg whites
pinch salt
1 pound confectioner's sugar, sifted
water, as needed
food coloring
directions:
Make the cookies:
Beat butter, salt, and sugar together until softened and pale yellow, about 3 minutes
Add in the egg and beat until super fluffy and shiny and not gritty, about 3 minutes.
Add in the vanilla extract and beat for 20 seconds.
Add in all the flour and stir slowly, mixing until a homogeneous dough forms.
It should not be overly sticky, nor should it be very crumbly.
Roll it out to 1/4 inch thickness on a well-floured surface and cut it into desired shapes.
Refrigerate or, even better, freeze, for at least 30 minutes while you preheat your oven to 350 degrees F.
Bake cookies for 8-10 minutes, until golden and easily lifted from the sheet.
Make the royal icing:
Whip egg white and salt until soft to slightly stiff peaks form.
Sift the sugar over the meringue and whip until everything comes together homogeneously.
Add water as needed to get to flooding consistency (see Bridget's post
here
for FAQs).
Tint as desired and decorate cookies!
Allow to dry completely before packaging cookies.