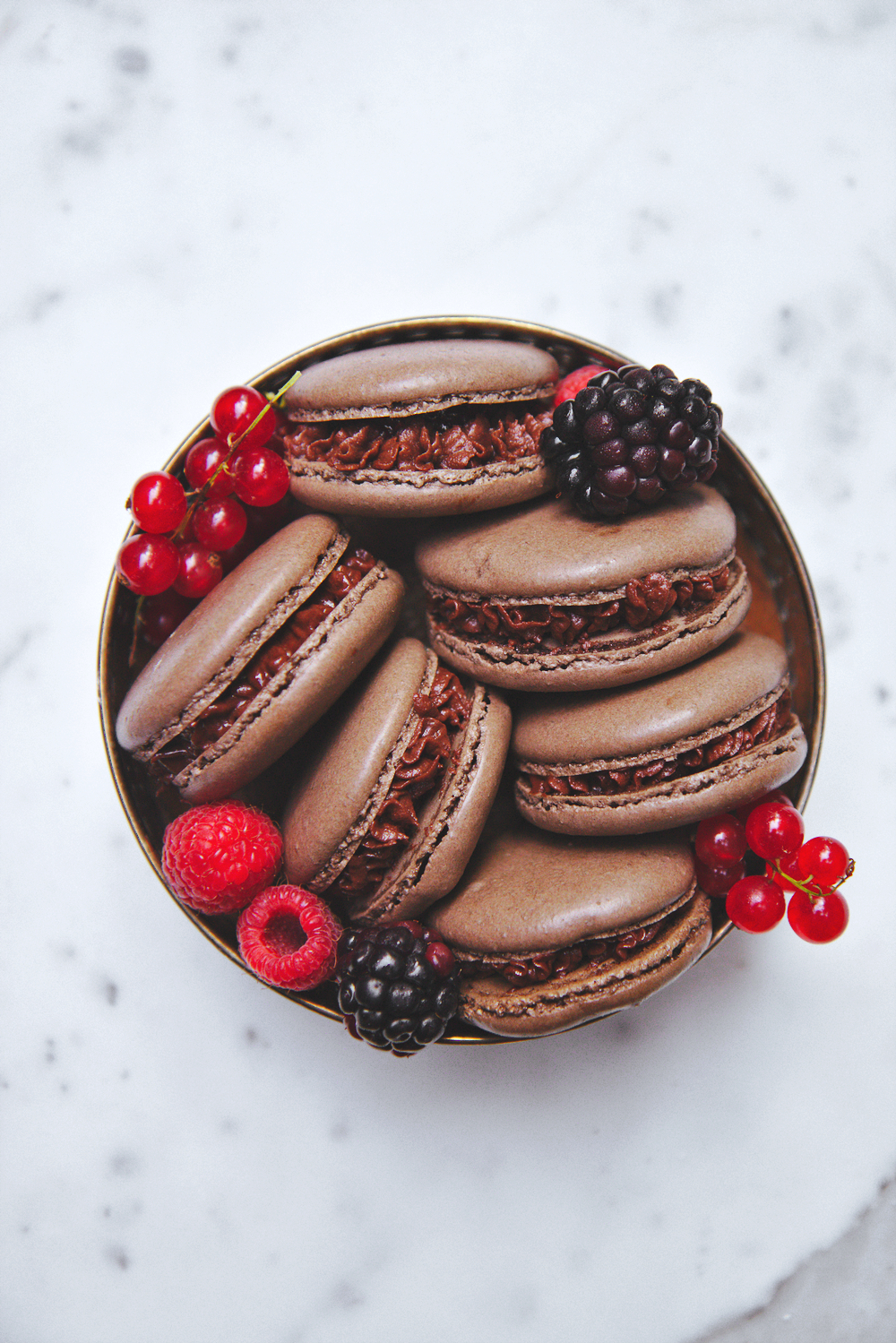 "Doubt kills more dreams than failure ever will."
–Karim Seddiki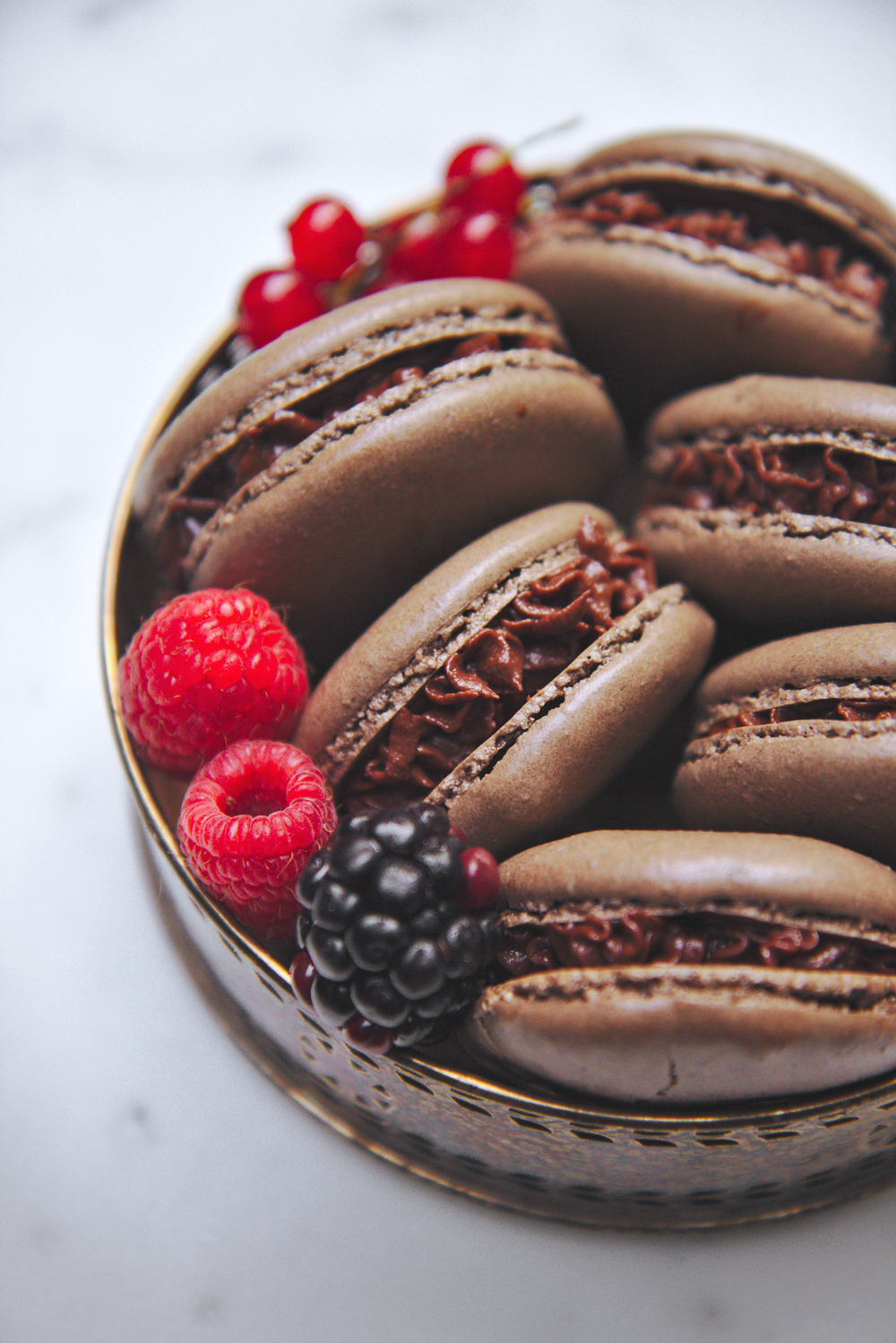 You know what kills macarons?
No, you don't.
No one does, because these stupid fucking cookies have minds of their own.
For me, macs go hand and hand with failure.
Do I doubt them? Perhaps—just a touch—as I slide each fated sheet into the oven.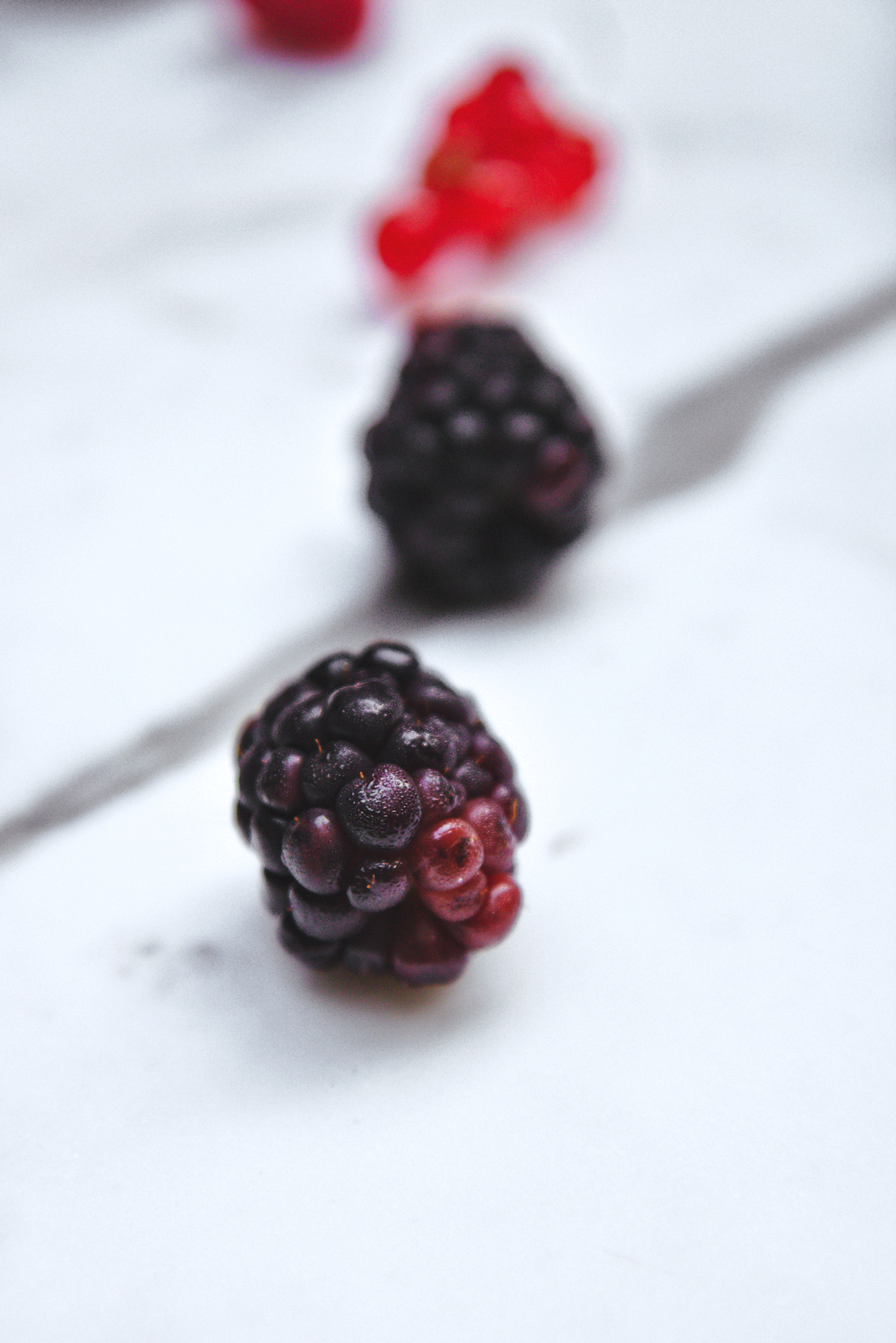 Ah, I know there are explanations and even better explanations, there are complete lists of problems and solutions.
But sometimes, y'all, the problem cannot be explained by even the most exhaustive list of troubleshooting suggestions.
Take these macs.  I've never turned out a sheet as perfect as the first that was pulled from the oven.
Great feet, solid insides (beware the hollows!), crack-free.
Hallelujer.
The second and third sheets, however, looked like the San Andreas fault personified in a cookie.
Feet, yes.  Gigantic, canyon-like crevasses?  Yep.
Why?!?!?! I don't know.
Same batter.  Same oven temp and technique… It's a mystery.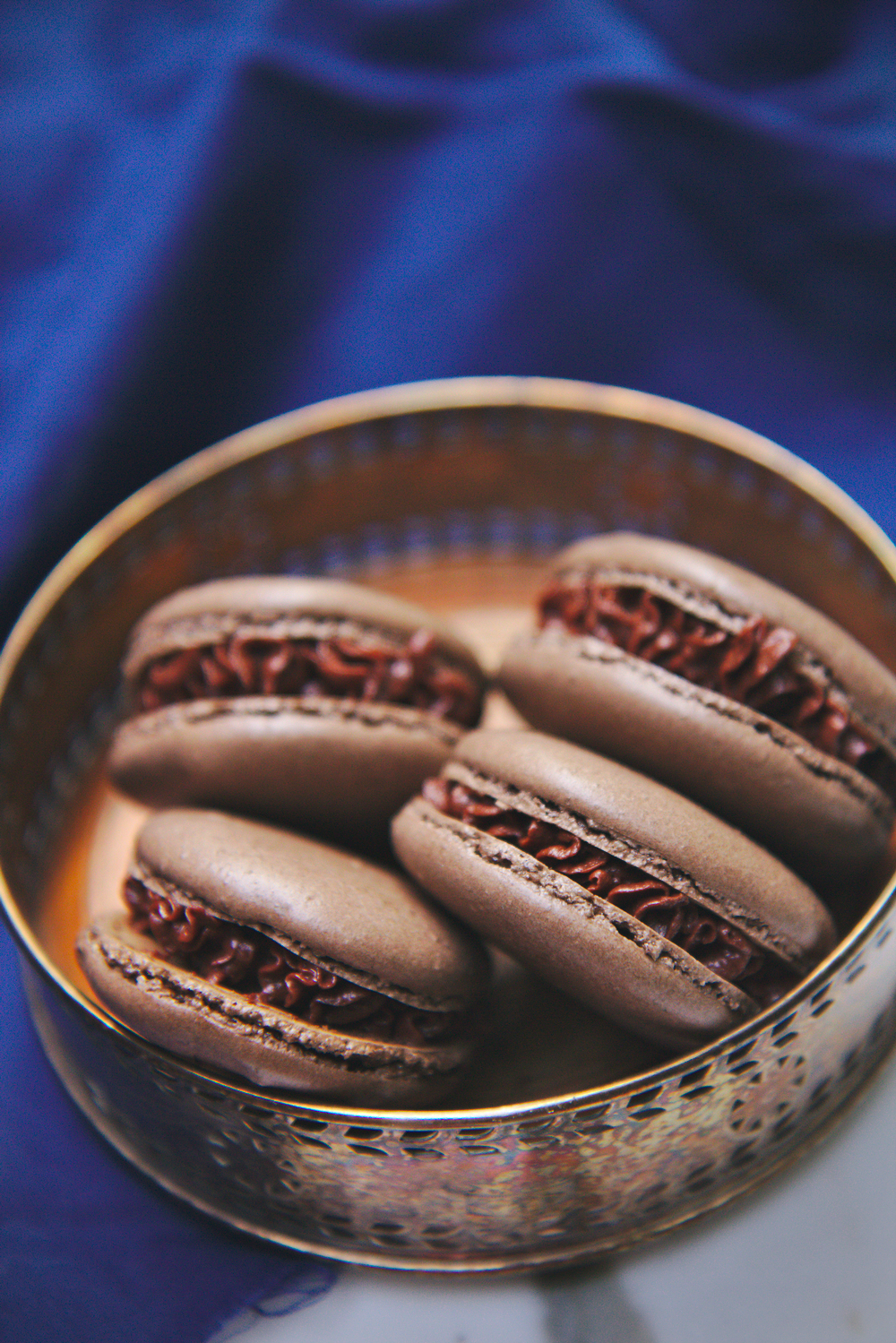 So this round of macaron mania resulted in 1) the single most perfect sheet of macs to come out of my oven and 2) the most delicious macs to come out of my kitchen.
The super chocolaty shells (thank you extra dark brown cocoa!) are filled with rich bittersweet chocolate ganache and a spoonful of tart, bright red currant, blackberry, and raspberry jam.
This jam is something of note, guys.  Like seriously.  It's bursting with the flavors of summer and it is outrageously fruity.
The end result of the cookie sandwich is something that tastes like a rich brownie with a crackling shell, with a dab of jam right in the fudgiest part.
Hello, heaven.  Come to mama.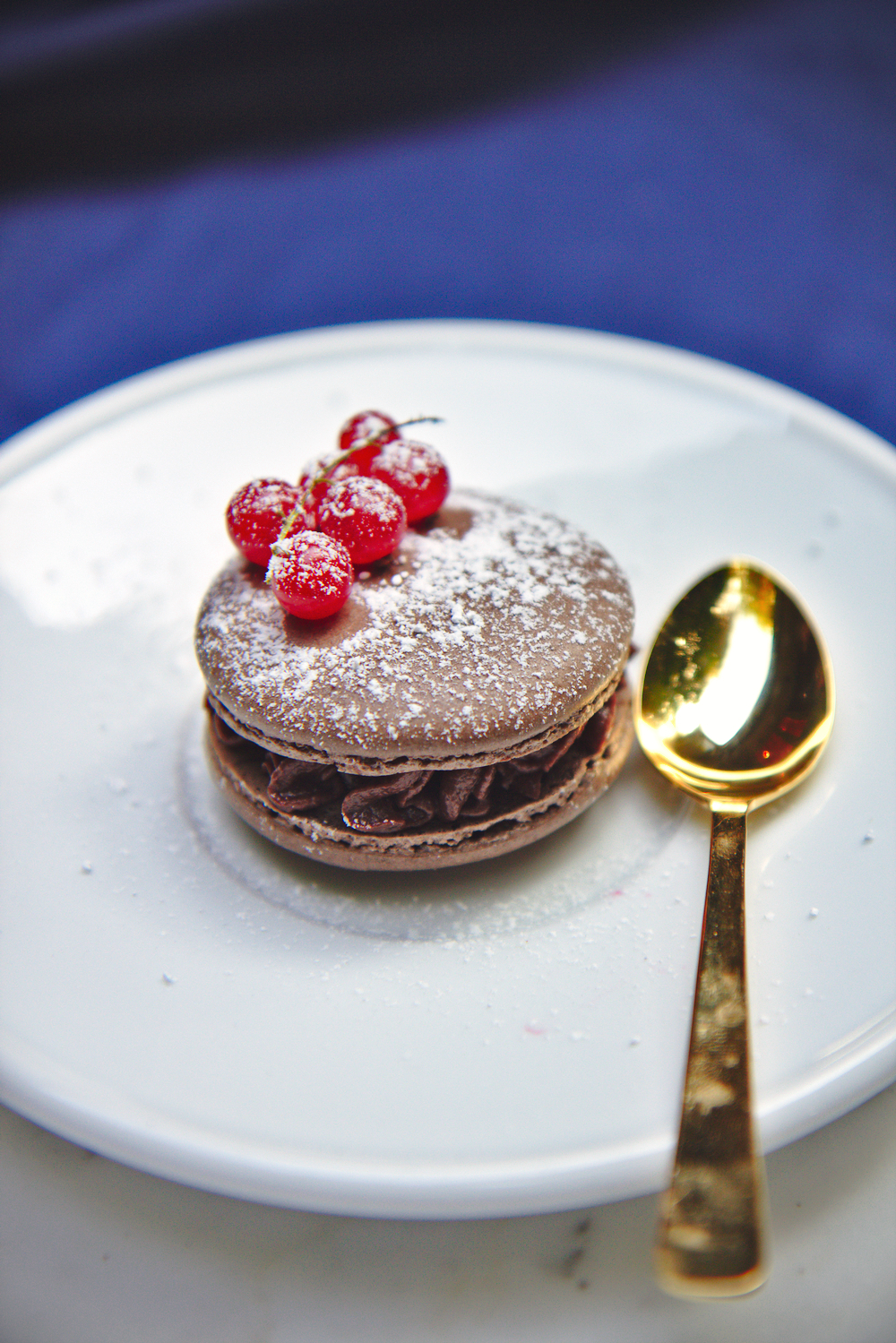 For the macaron shells, I'm directing you to Annie.  To make them chocolate, sub 24 grams of extra dark cocoa powder for 12 grams of the almond flour and the confectioner's sugar.
Pipeable Chocolate Ganache
ingredients:
6 ounces bittersweet chocolate
1/2 cup cream or half-and-half
4 tablespoons butter
1 tablespoon corn syrup
pinch kosher salt
1/3 cup confectioner's sugar
directions:
Melt and briskly whisk the chocolate, half-and-half, butter, corn syrup, and salt together.
Whisk until the mixture is shiny and viscous.
Allow to cool until solid but still scoopable.
Whip with the confectioner's sugar using a hand mixer or a stand mixer fitted with the whisk attachment.
Whip until fluffy and lightened in color.
If it starts to melt while piping, stick it in the fridge and rewhip as needed.
Red Currant and Berry (Fridge) Jam
makes approximately 2 cups
ingredients:
1 heaping cup red currants, destemmed
heaping 1/3 cup blackberries
1 heaping cup raspberries
generous 2/3 cup sugar
directions:
Press the currants and blackberries through a fine sieve with the back of a spoon; process them for a long time so that you get the most puree possible and leave behind relatively dry seeds.
Place into a deep pot with the sugar and raspberries and place over medium heat.
Smash the raspberries with a spatula or spoon as you stir the jam.
Reduce the heat to low and cook for 20 minutes, until the jam is thick (use the freezer test: place a small amount of jam on a plate and put it in the freezer until it cools to room temp: it should be thick and spreadable).
Allow to cool slightly, then transfer to a clean jar and then to the fridge.