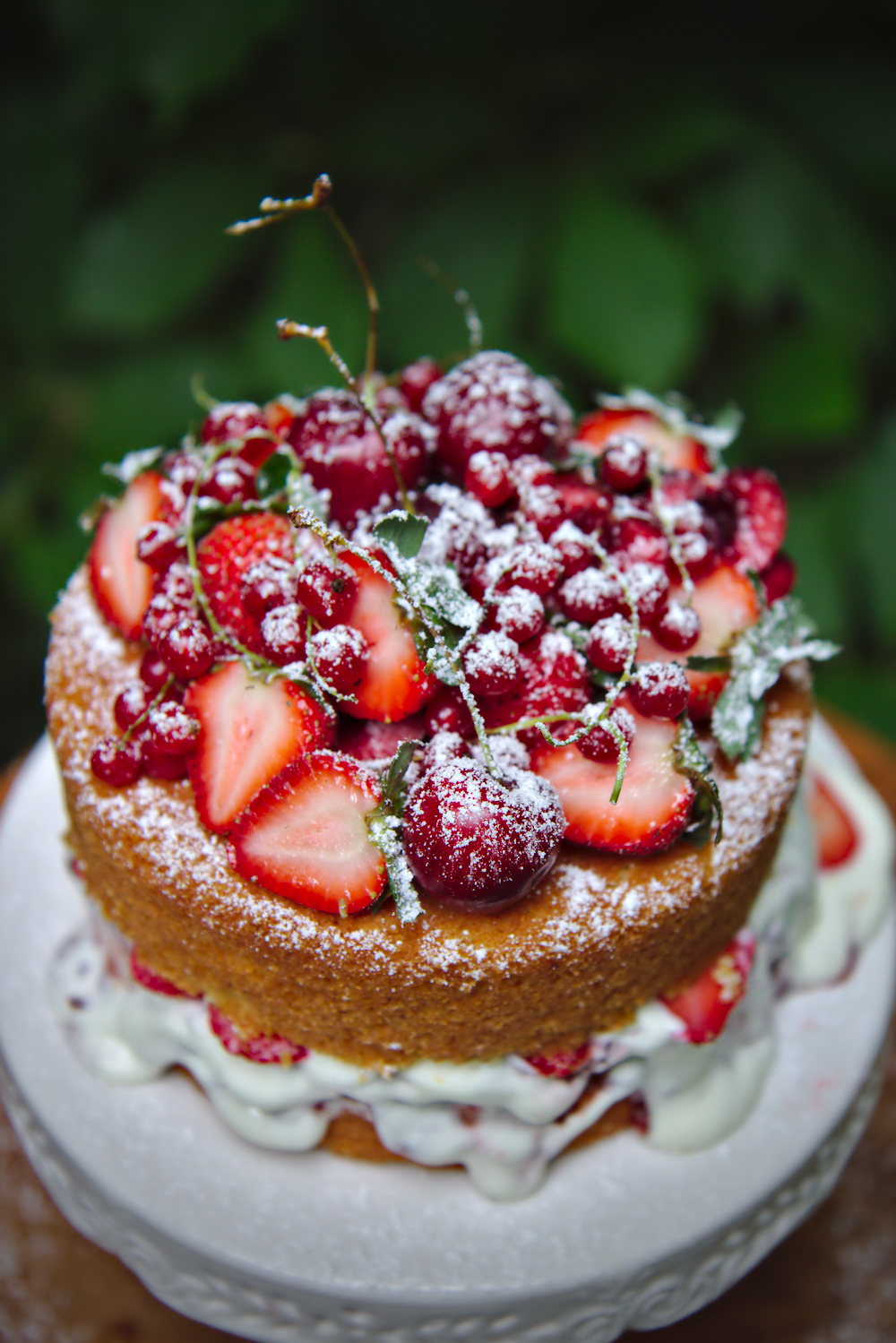 You will hear thunder and remember me,
And think: she wanted storms. The rim
of the sky will be the colour of hard crimson,
And your heart, as it was then, will be on fire.
–Anna Akhmatova
Color of passion, anger, love, luck. Of seduction and danger and courage. Of fire and blood and the book on my bedside table.
(A Feast for Crows, obviously.)
Color of summer—raspberries, strawberries, cherries, red currants, tomatoes.
Just take a peek over on the right sidebar for proof.
(This post will soon be added to my little collection of summer's bounty.)
Walking through the farmer's market last weekend, ruby jewels in two forms caught my eye: lovely tart little red currants and fat, sweet cherry tomatoes in a veritable rainbow of shades.
This weekend, I'm hoping to get my grubby paws on some of the local corn that's just now bursting onto the scene.
Lots of photographs today.
I simply couldn't bear to cut any more from the hundreds I took; I was taken with the drama of the scene.
I took these photos during a fortuitous break in the rain on a grey day; it started drizzling again right as I packed up and came inside.
I stepped on a snotty, slimy slug while shooting.  Panic and terror-stricken screaming ensued.
Still, I persevered, and I'm quite smug pleased with the outcome.
I just love how striking les fruits rouges are, both under the snowy blanket of powdered sugar and unadorned, in all their ripe, natural, juicy glory. (I do not love, however, how crooked my favorite cake stand is.  I am realizing why all my photos with this thing seem so off-kilter.  Sigh.)
I've been struggling to write lately.  I have photos, recipes, ideas to share and the words refuse to come.
So I'll let these photos, of which I am so proud, speak for themselves.
I'm doing my best to be patient with this temporary frustration.
These things always come to pass.
Victoria sponge cake—a classic for a proper English tea.
Layers of fluffy sponge, filled with jam and whipped cream.
Here, the typical sponge cake is kept dead simple: eggs, sugar, butter, flour, salt, baking powder.
Tangy and rich goat cheese cream fills the center, accented with strawberry preserves and fresh strawbs.
Finally, the cake is piled high with des fruits rouges and showered with plenty of powdered sugar.
The cake gets better as it ages, as it soaks up the flavors and moisture and everything softens and melds together.
I won't lie, this kind of sponge cake is not as moist as, say, a nice devil's food cake, but then again, it's not supposed to be.
It's supposed to be eaten with a nice spot of tea, little chickens.  Serve it with good, hot, black tea (this tea from Taylors of Harrogate is my absolute, unequivocal favorite) with cream and a touch of sugar.
Cheers, loves.
Victoria Sponge Cake
cake portion adapted from Leite's Culinaria
makes 2 6-inch layers
ingredients:
for the cake:
6 ounces (12 tablespoons) butter, very soft
6 ounces (3/4 cup plus 2 tablespoons) sugar
pinch of kosher salt
3 eggs, room temperature
6 ounces (1 1/3 cup) all-purpose flour
2 teaspoons baking powder
for the goat cheese cream:
3 ounces goat cheese, soft
5 ounces (1/2 cup plus 2 tablespoons) sour cream
3 ounces (3/4 cup) powdered sugar
2 ounces (1/4 cup plus 2 tablespoons) powdered milk
to assemble:
1/4 cup good quality strawberry preserves
strawberries, cherries, redcurrants, etc.
powdered sugar
directions:
Make the cake: preheat oven to 350 degrees F and liberally grease and flour 2 6-inch round pans.
Beat butter, salt, and sugar together until very fluffy and nearly white, about 4 minutes.
Add in the eggs one at a time and beat for 5 more minutes on high speed, until the mixture is totally smooth (it will be somewhat runny).
Sift the flour and baking powder over the mixture and gently fold in; mix until the batter is homogeneous.
Divide the batter into the two pans and smooth the top.
Bake for 25-30 minutes until the golden and the center is springy—a tester should come out clean.
Remove from the oven and allow to cool for 10 minutes in the pans; once partially cooled, flip onto racks and allow to cool completely.
Once your cakes are cooled, make the goat cheese cream: beat goat cheese and sour cream together until smooth and soft, about 3 minutes.
Sift the sugar and powdered milk over the mixture and stir together until homogeneous.
Level the cakes if need be, then spread the bottom layer with strawberry jam.
Spread the cream over (be generous, it will spill over but its moisture is needed in the cake) top and layer with some sliced strawberries.
Place the top layer on and decorate with fruits as desired; finish with a heavy handed sprinkle of powdered sugar.
Eat as part of a proper tea!