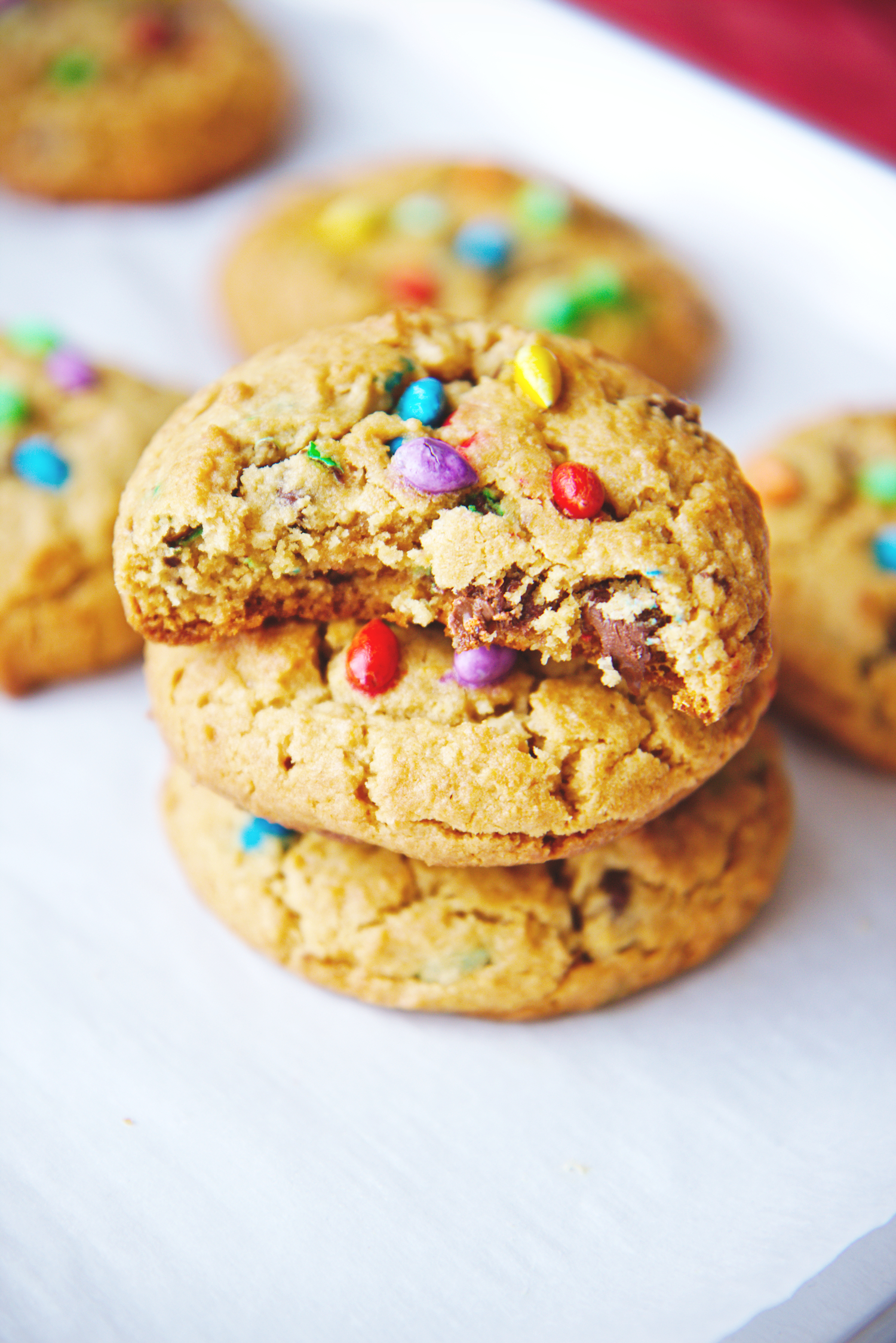 I'm sorry I ruined your lives
and crammed eleven cookies into the VCR.
—Buddy the Elf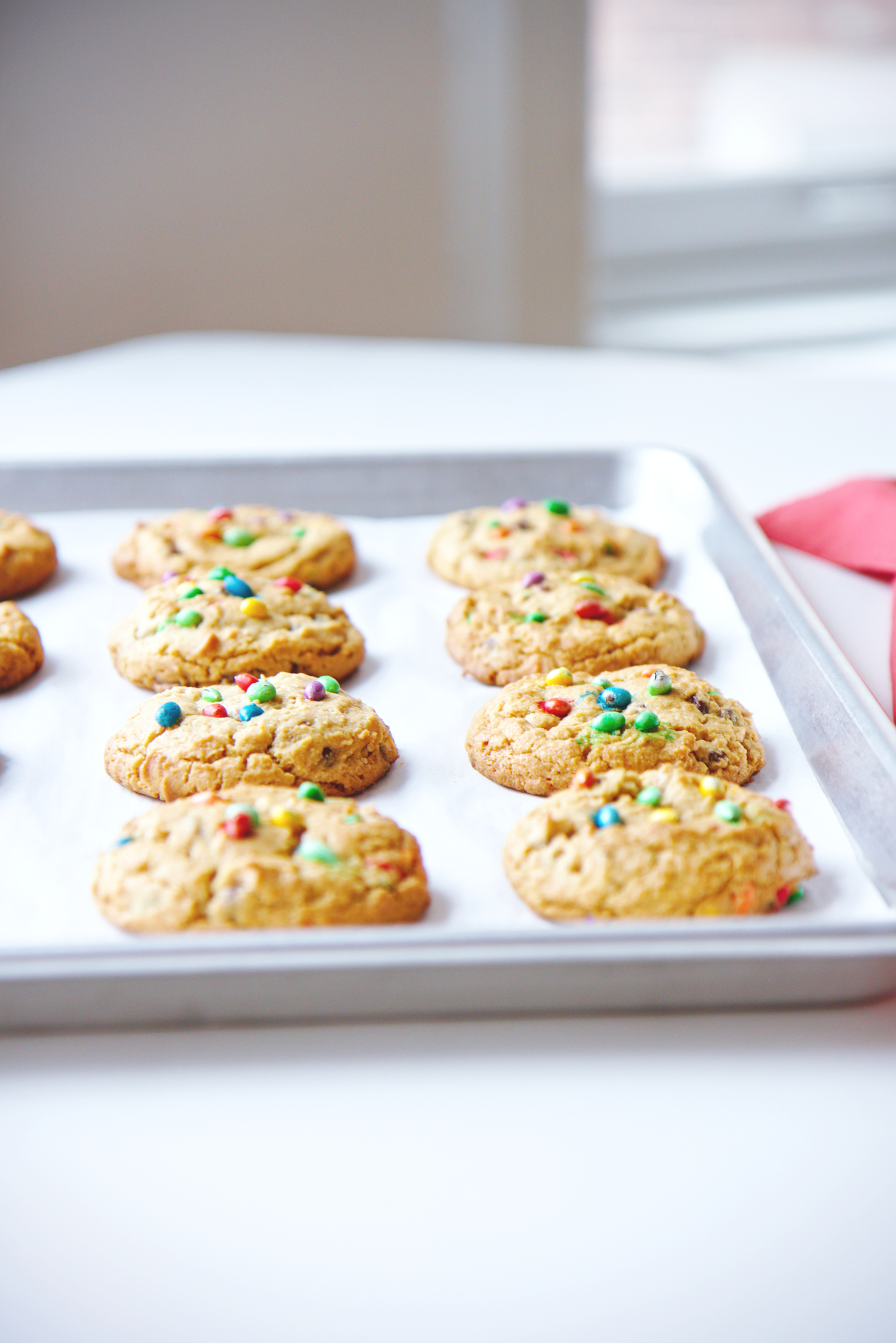 Happy May! It is raining, grey, and 40 degrees here in Chicago.
HEY-O. Cut the whining because today, it's gorgeously sunny, green, and perfectly cool—just right with a light jacket. Not too hot or muggy, just chilly enough to still have hot drinks. The way you might expect April to be, in a normal human habitat.
But the sunshine doesn't affect me whatsoever, because pauvre moi is stuck in the library this week.
And I literally mean all week, because I've got neuroscience/statistics/physics exams Tuesday, Wednesday, and Thursday, plus physics/statistics problem sets due Tuesday/Thursday.
Who gets tired of my college student whining? Probably all of you.
If you want a happier way of ringing in spring with cookies that are way more adorable than these (and less pouting to boot), go check out Courtney's Aloha Rilakkuma cookies.
That is the best blog post I have seen in a while. I lost it at the tiny grass skirts and leis.
I mean come on, give the rest of us a chance!!! Ahhhh.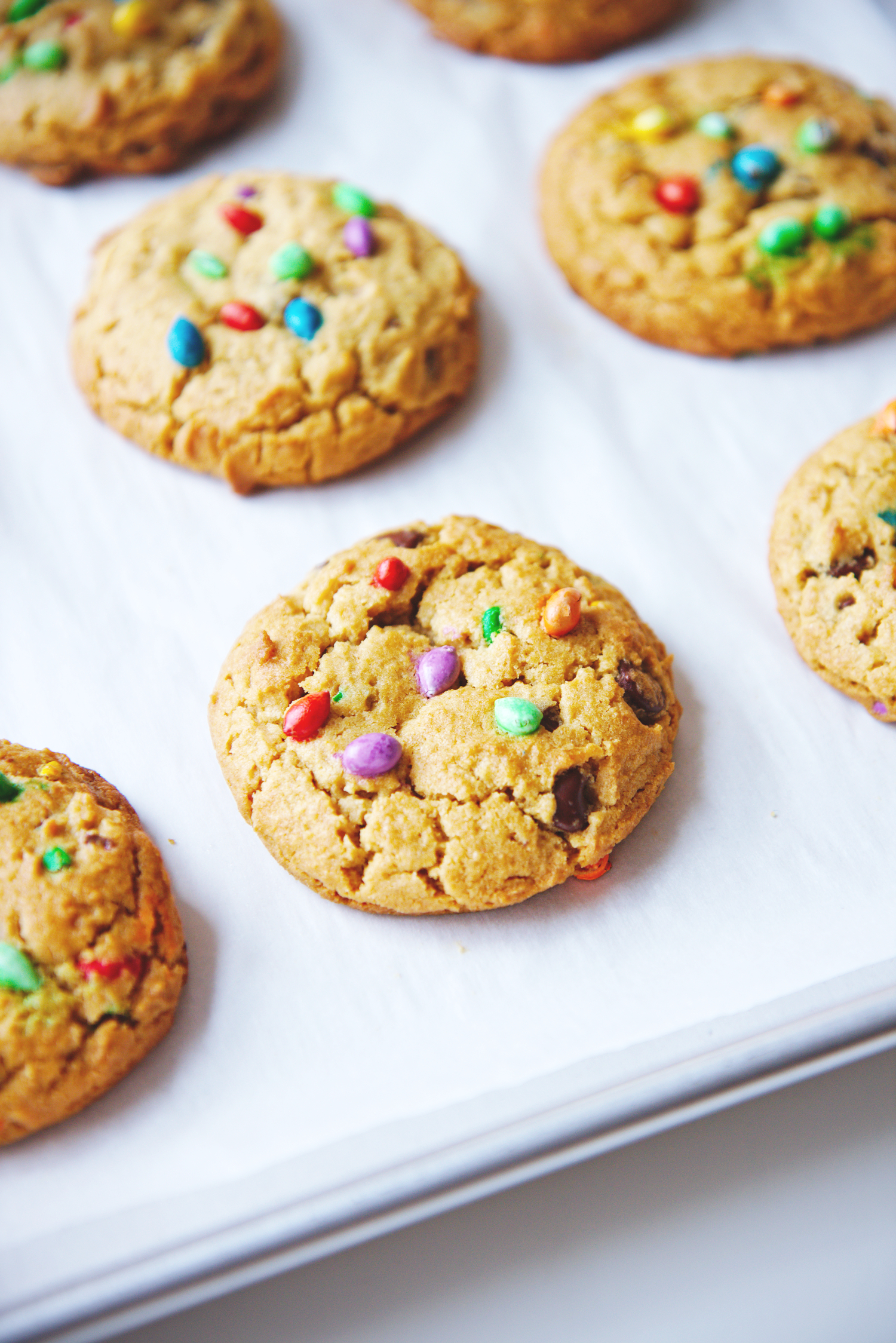 These cute, kinda homely little cookies are perfect snack-y treats.
They're a combination of peanut butter, brown sugar, salt, chocolate chips, and colorful sunflower seeds.
They're chewy—not crumbly—and crunchy from the seeds, but stay soft on the inside.
The classic three ingredient PB cookies are good, but I don't always love the sandy texture; this time, I wanted a chewy and soft cookie that would hold together when bitten in half. Luckily, I found the perfect recipe from Liv! It will be my new go-to.
You can easily adapt it into other types of peanut butter cookies; you could add M&Ms instead of the chocolate covered sunflower seeds, or add butterscotch chips, or throw in some candied ginger… Ooooh girl.
These will last in your freezer for a while, and bake up into perfect pillowy cookies in just 10 minutes.
If only I still had afterschool snacktime.
(What is this "after" school you speak of? School hasn't ended for me in three long years. Ha. Ha.)
Okay, whiny baby out. I'll be back soon with cake.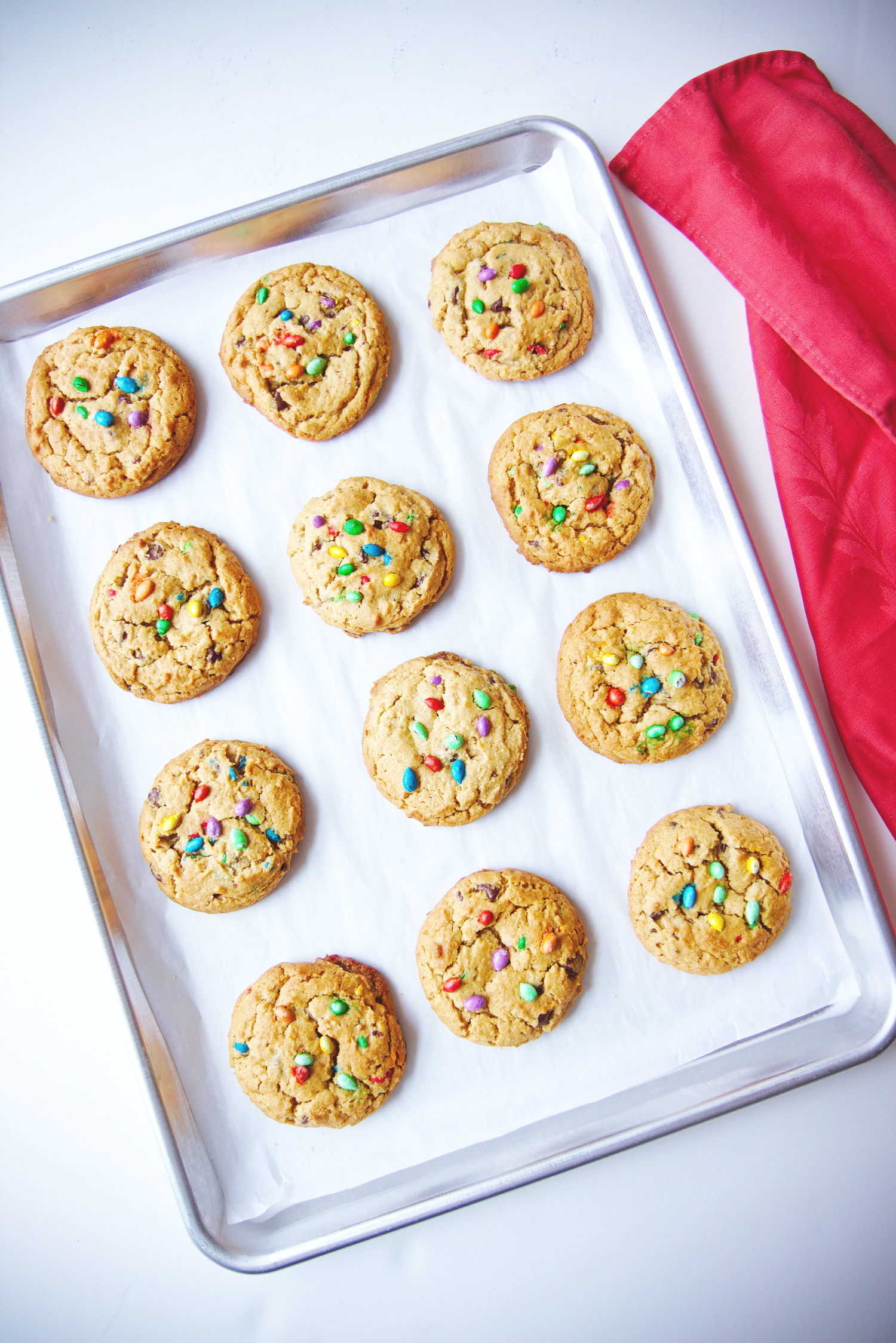 Soft and Chewy Peanut Butter Cookies
adapted from Liv for Cake
makes 15 large cookies
ingredients:
100 grams (1/2 cup) granulated sugar
110 grams (1/2 cup packed) brown sugar
1/2 teaspoon kosher salt
135 grams (1/2 cup) creamy peanut butter
113 grams (1/2 cup, 1 stick) unsalted butter
1 egg
2 teaspoons vanilla extract
150 grams (1 1/4 cup) AP flour
1/2 teaspoon baking soda
1/3 cup chocolate covered sunflower seeds
1/4 cup chocolate chips
directions:
Place sugars, salt, peanut butter, and butter in the bowl of a stand mixer.
Begin beating on low speed until combined; increase speed and beat for 3 full minutes, until light and fluffy.
Scrape the sides of the bowl and add in the egg and vanilla extract; beat for another 3 minutes.
Scrape the sides of the bowl and add in the flour and baking soda; stir on low until dough is homogenous.
Stir in the sunflower seeds and chocolate chips.
Portion out the cookie dough in 1/3 cup scoops onto parchment lined baking sheets (place cookies ~2 inches apart).
Freeze until ready to bake (at least 30 minutes).
Preheat oven to 350 degrees F.
Bake cookies straight from freezer for 10-12 minutes, or until the center is just set and the edges are beginning to turn golden.
Remove from oven and allow to cool for 3 minutes on the pan; transfer to a wire rack to cool completely.