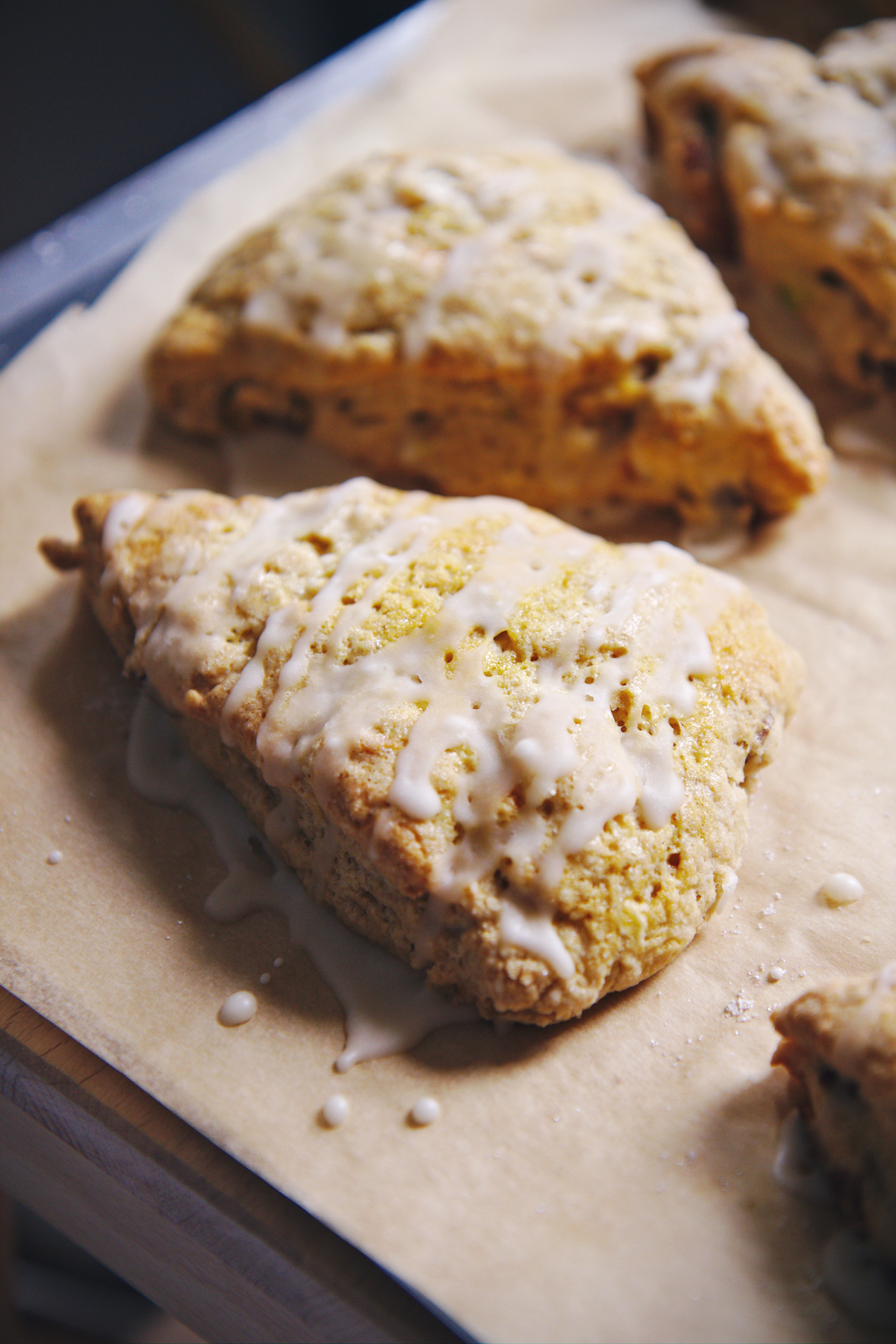 All we have to decide
is what to do
with the time that is given to us.
—Gandalf the Grey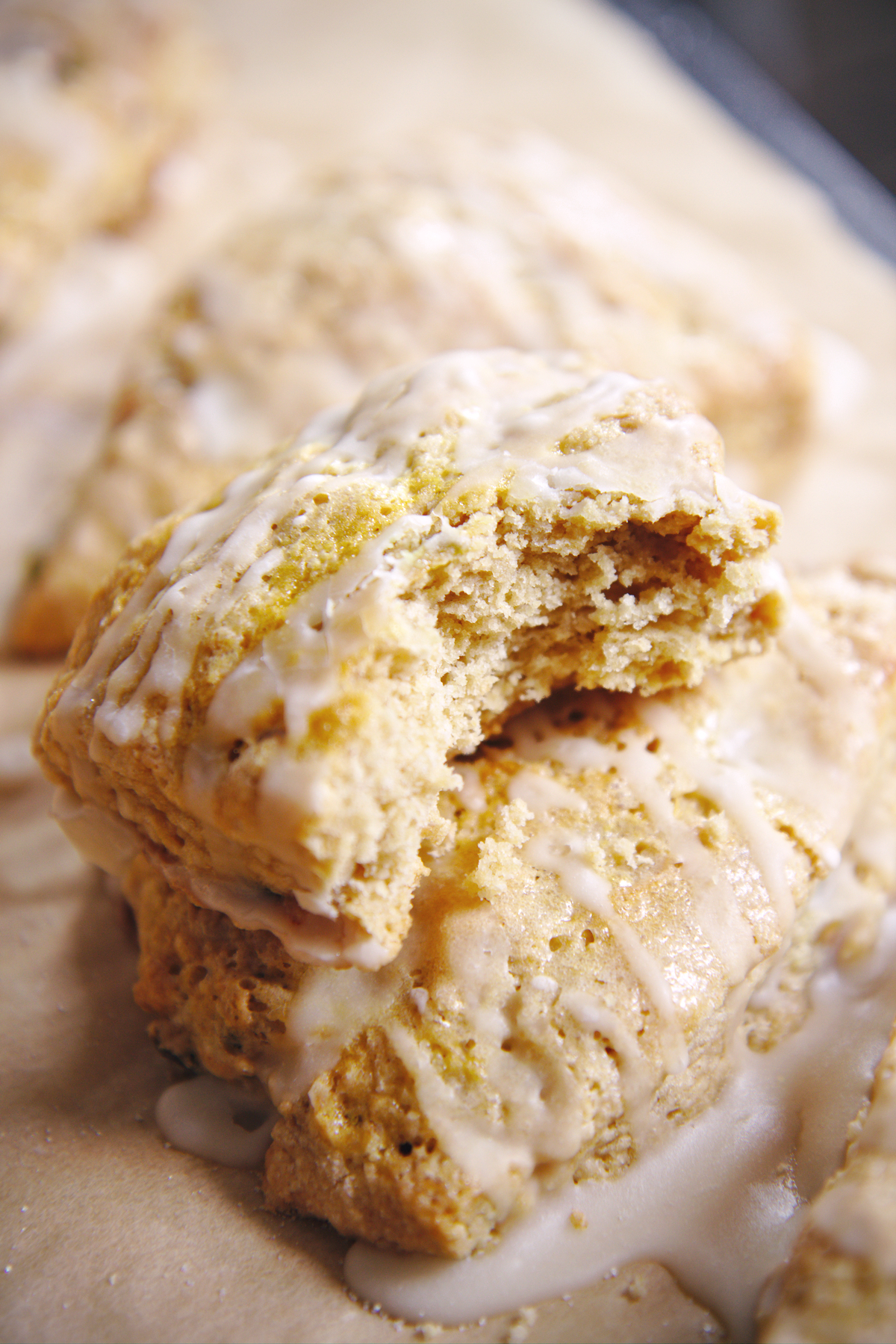 Nary a single complaint nor excuse will I launch about how long I've been away from this space.
It's been ages. Epochs.  I know.
But I'm not going to harp on the time that has passed.
Know that I wanted to be here and know that I was thinking of it constantly.
OK, I can't resist: I just got wifi back, friends. I wasn't just being neglectful.
I fear my mind is wasting away, lately.
The part of my brain that is fed by my own explorations, that is fattened by a good story or a poignant quote or a resonating piece of music, is greying at the edges, fading in a most unpleasant and quiet manner, so that I barely even notice it.
The encyclopedic filing cabinet of my mind that is more full up with facts that I love, rather than mandated ones, is seeming barren as a field left to fallow.
That part.  That wild, soulful, curious part.
I worry.
I need a good book to soothe my soul; I need more classical music and less coffee in the mornings.
I mean, good Lord, I sit in front of a screen all day.  I know this isn't ideal.
I think that in order to return to balance and some sort of an even keel, some serious non-screen time is necessary.
I took a nap outside on Sunday, which was heavenly even if I was laying on the hardest lounge chair of all eternity.
Next weekend I intend to do the same, with a book thrown in the mix.
And sometime between now and then I'm going to get in the kitchen and make a wonderful mess.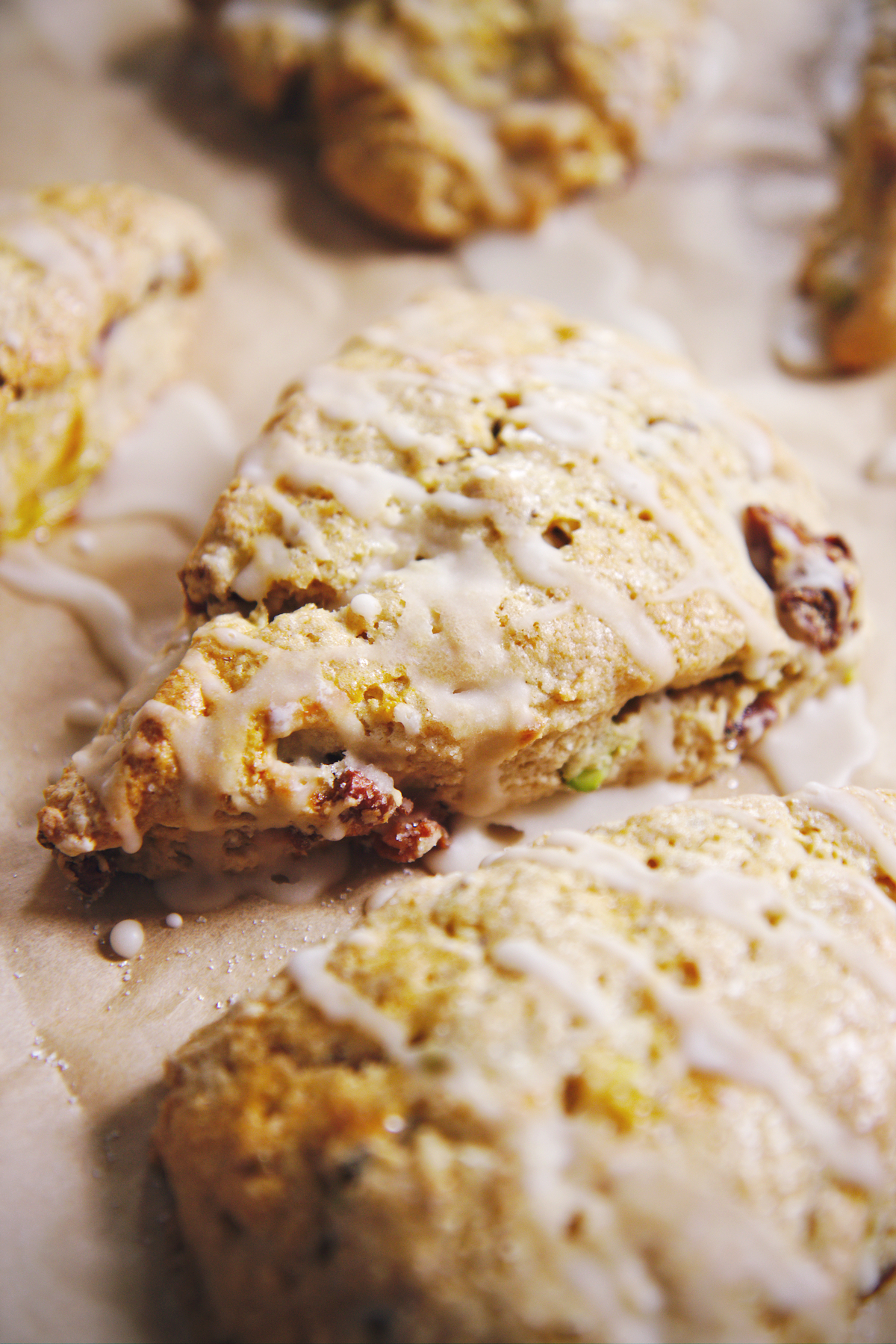 I have things I want to share with you—photos, too.
I have willful thoughts and questions that I am trying to coax out of my brain by smashing words together, head-on.
Today, I'm hopping on the scone wagon.
I actually made these scones a while ago, and now would you just look at THAT everyone and their mother posted a scone recipe last week.  Fantastic timing on my part.
And everyone else's are so beautiful and delicious and photogenic.
Mine are a bit craggier and are up to their necks in a pool of glaze, but trust me—flavor-wise, they're well up to snuff.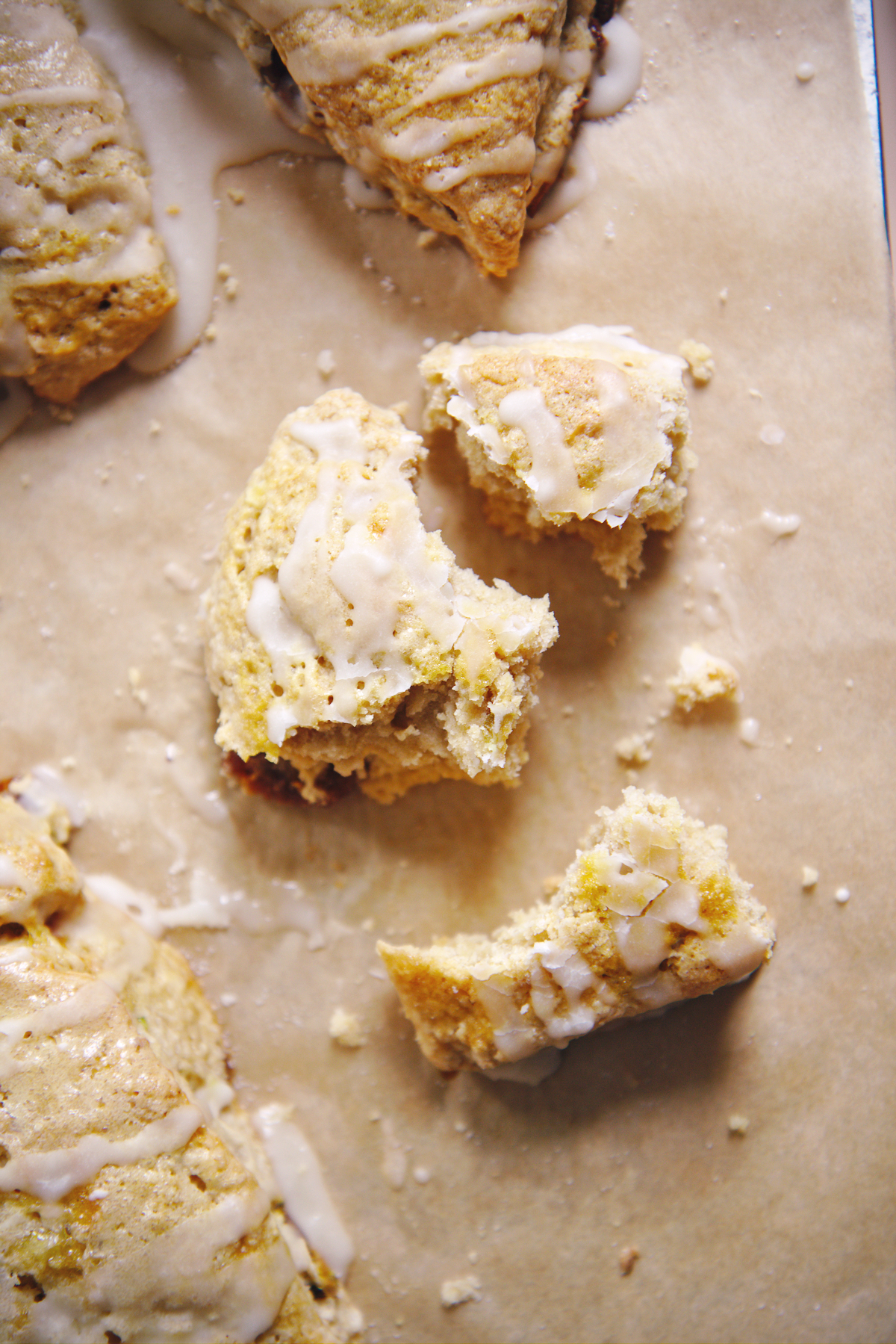 These have the most ridiculously long name (even longer than the kingly titles of Game of Thrones…) but they need it because they are a little self-conscious of their cracked, flaky tops, okay??!!
Whole-wheat apricot pistachio lemon-chamomile scones.
Whole wheat pastry flour, soft-milled and nutty, meets butter in the best way possible, becoming a flaky, sweet, slightly-crumbly base.
Each bite is studded with chopped pistachios, the grassiness of which offsets the pieces of sweet Turkish apricots that are strewn throughout the dough.
A generous coat of egg wash and even more generous sprinkling of sparkly sugar and the scones are ready to meet an extremely hot oven, which puffs them up proudly and creates the craters and canyons that will secret away rivers of glaze until bitten into.
The glaze itself, poured over the cooled pastries generously, is made of delicate floral chamomile tea and tart lemon juice.  A pinch of salt tempers the sugar, as always.
Persian flavors are very subtly melded into these scones, which last for days and make for a fantastic breakfast or tea.
You can make the scones ahead and freeze them like you would cookies.  When you want a hot, buttery scone with a cup of tea, you can simply pop a few in the oven straight from the freezer.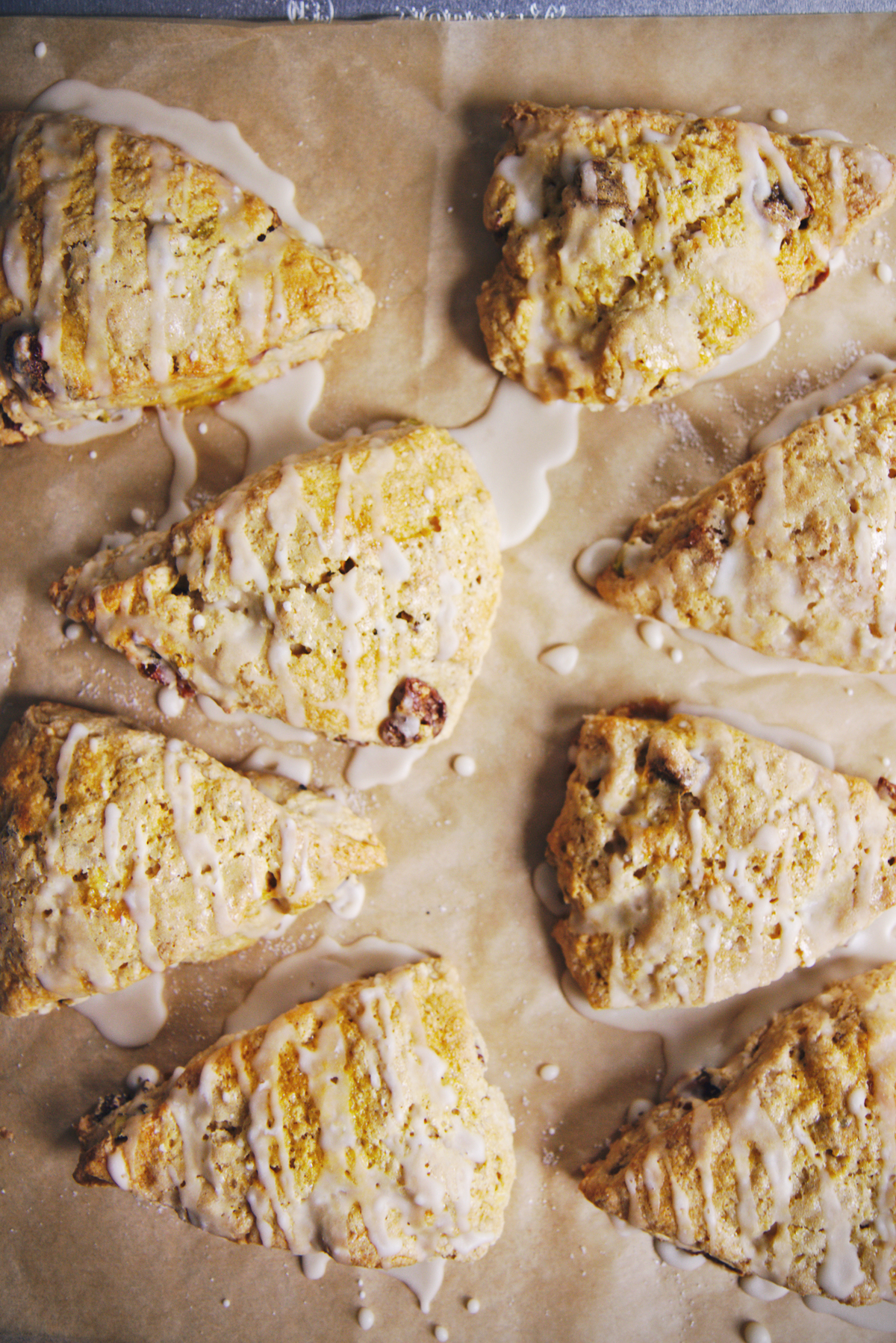 Whole-Wheat Apricot, Pistachio, Lemon-Chamomile Scones
scone portion adapted from Food.com
Makes 8 large scones
ingredients:
for the scones:
2 1/2 cups whole-wheat pastry flour
1 tablespoon baking powder
3/4 teaspoon coarse sea salt or kosher salt
8 tablespoons (1/2 cup) butter, cubed
1/3 cup granulated sugar, plus more for topping
2/3 cup milk (I used almond milk)
1 egg plus 1 tablespoon water, for egg wash
10 dried apricots, chopped
1/4 – 1/3 cup pistachios, chopped
for the glaze:
1 tablespoon hot water
chamomile tea
juice of 1/2 lemon
3/4 cup powdered sugar, or as needed
pinch or two coarse sea salt or kosher salt
directions:
Make the scones: preheat oven to 400 degrees F and line a baking sheet with parchment paper.
Put flour, baking powder, and salt in a bowl and add the cubed butter.
Using a pastry blender or your fingers, smash the butter into small pieces until the largest bits are the size of a pea.
Add the sugar and stir gently.
While stirring, pour in the milk of your choice.
Before the milk is completely incorporated, add in the apricots and pistachios and gently fold to incorporate.
Turn the dough out onto a lightly floured surface and gently pat into a circle.
Cut the dough into 8 wedges and place on the baking sheet.
Refrigerate for at least 15 minutes, or freeze for up to a month, well-wrapped.
When ready to bake, whisk the egg and water together and brush over the tops of the scones.
Generously sprinkle sugar all over the scones, and bake for 12-14 minutes, until the tops are golden brown.
Allow to cool.
To make the glaze, brew a very strong (and tiny) amount of chamomile tea—I used about a tablespoon of hot water and a tea bag that I allowed to steep for 10 minutes.
To the tea, add in the lemon juice and the salt.
While whisking, add in the powdered sugar 1 tablespoon at a time, until the glaze reaches a pourable but thick and opaque consistency.
Drizzle or pour the glaze over the scones and allow to set completely before serving.
Scones keep for up to 4 days, tightly sealed.