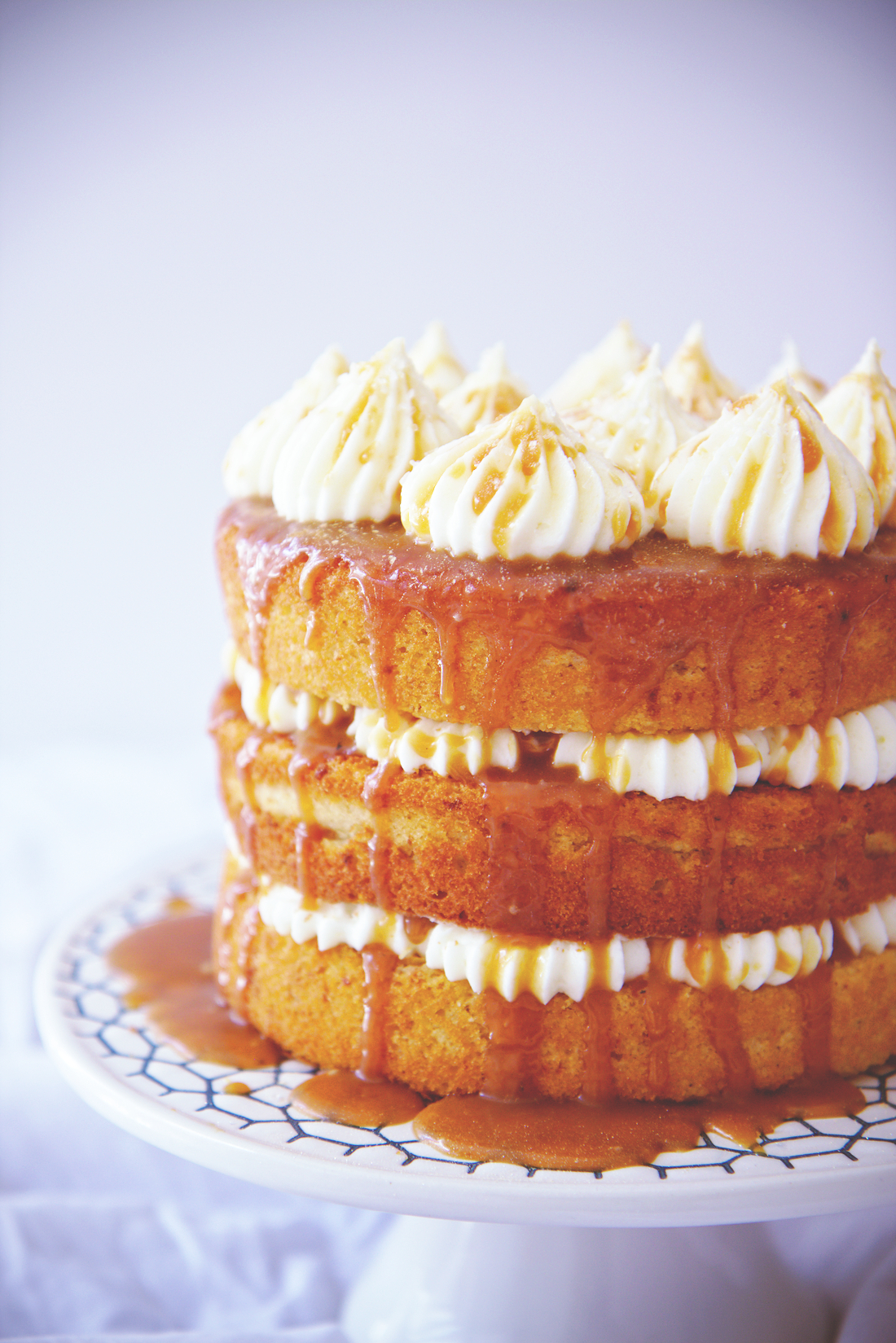 "If you came to me with a face I have not seen, with a name I have never heard, I would still know you.
Even if centuries separated us, I would still feel you.
Somewhere between the sand and the stardust, through every collapse and creation,
there is a pulse that echoes of you and I.
When we leave this world, we give up all our possessions and our memories.
Love is the only thing we take with us.
It is the only thing we carry from one life to the next."
—Lang Leav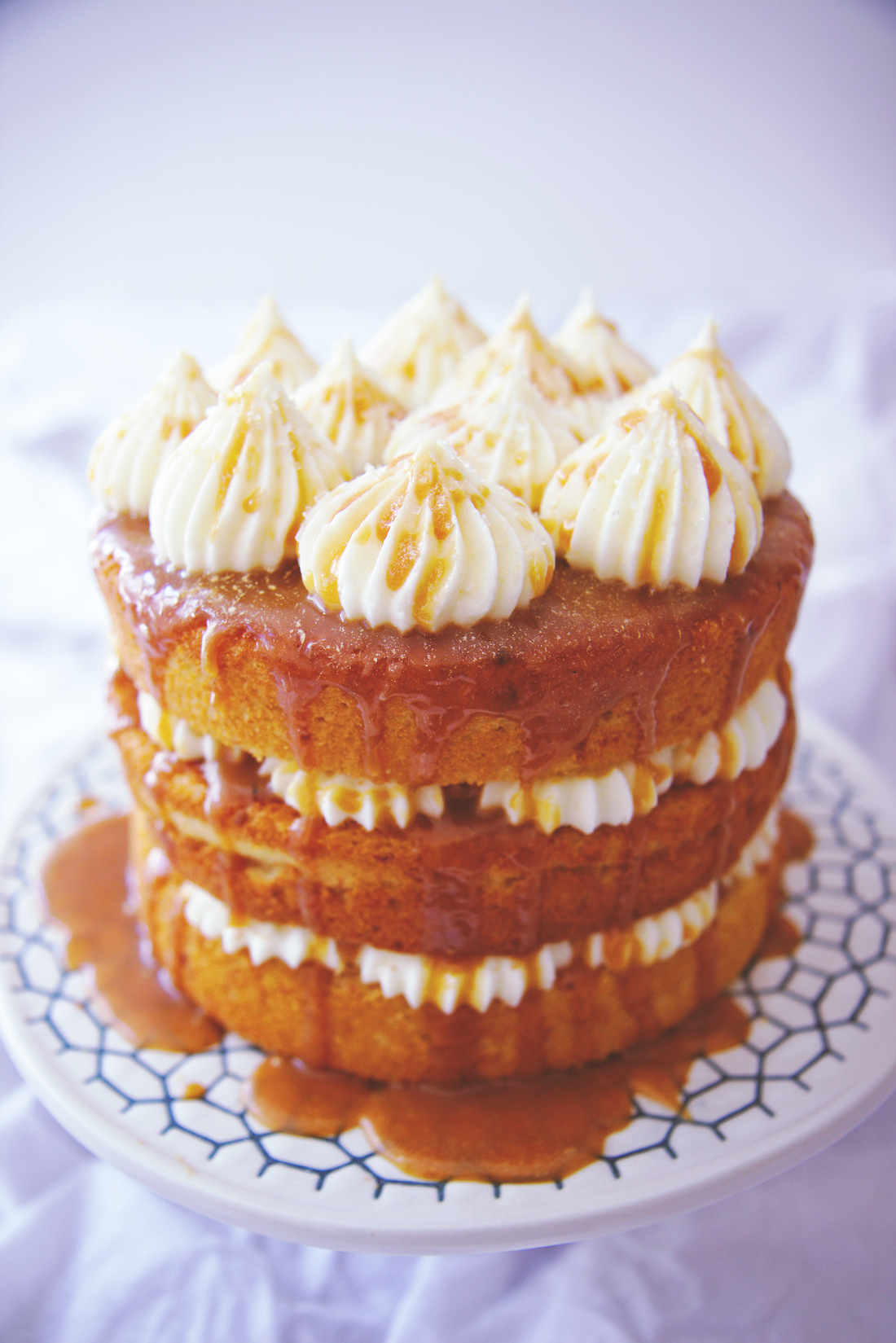 My parents have been married for 29 years today,
and they have been best friends for even longer than that.
They have given me everything I have and taught me (most) everything I know.
Everything practical, at least.
Importantly, my parents have both taught me patience and forgiveness and understanding—each in their own unique way.
It takes patience to cultivate a relationship with someone that can last as long as theirs has.
(There has to be a Modern Love column about this…)
I can't help but marvel at how much longer they have known each other than I have known them (or they, me).
How much better they must know one another than I know them, and in such a different light.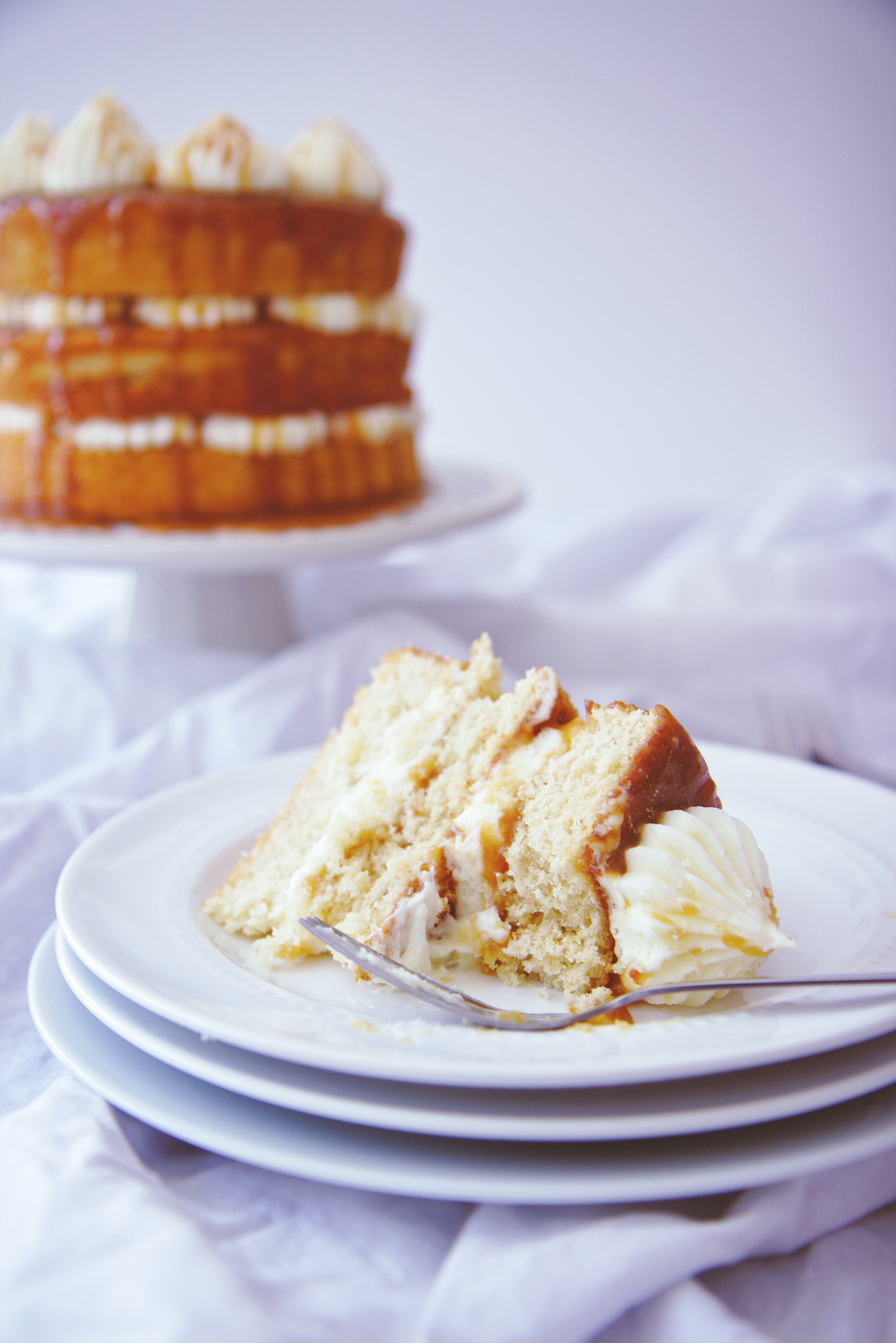 29 years, 4 kids, 3 (4?) cities, 2 dogs, 2 cats, x gray hairs…
I feel as though a year is this significant passing of time—I feel like my own relationship has grown and matured and deepened in color in just a handful of months…
I cannot fathom 29 years.  It is a testament.
It is humbling and a reminder that good things are worth working and waiting for.
I am so incredibly proud to be the product of my parent's marriage.
I am so incredibly grateful for my parents love and dedication, to one another and to their family.
No one said it was easy, but I think they've done a damn good job.  Not that I'm biased or anything.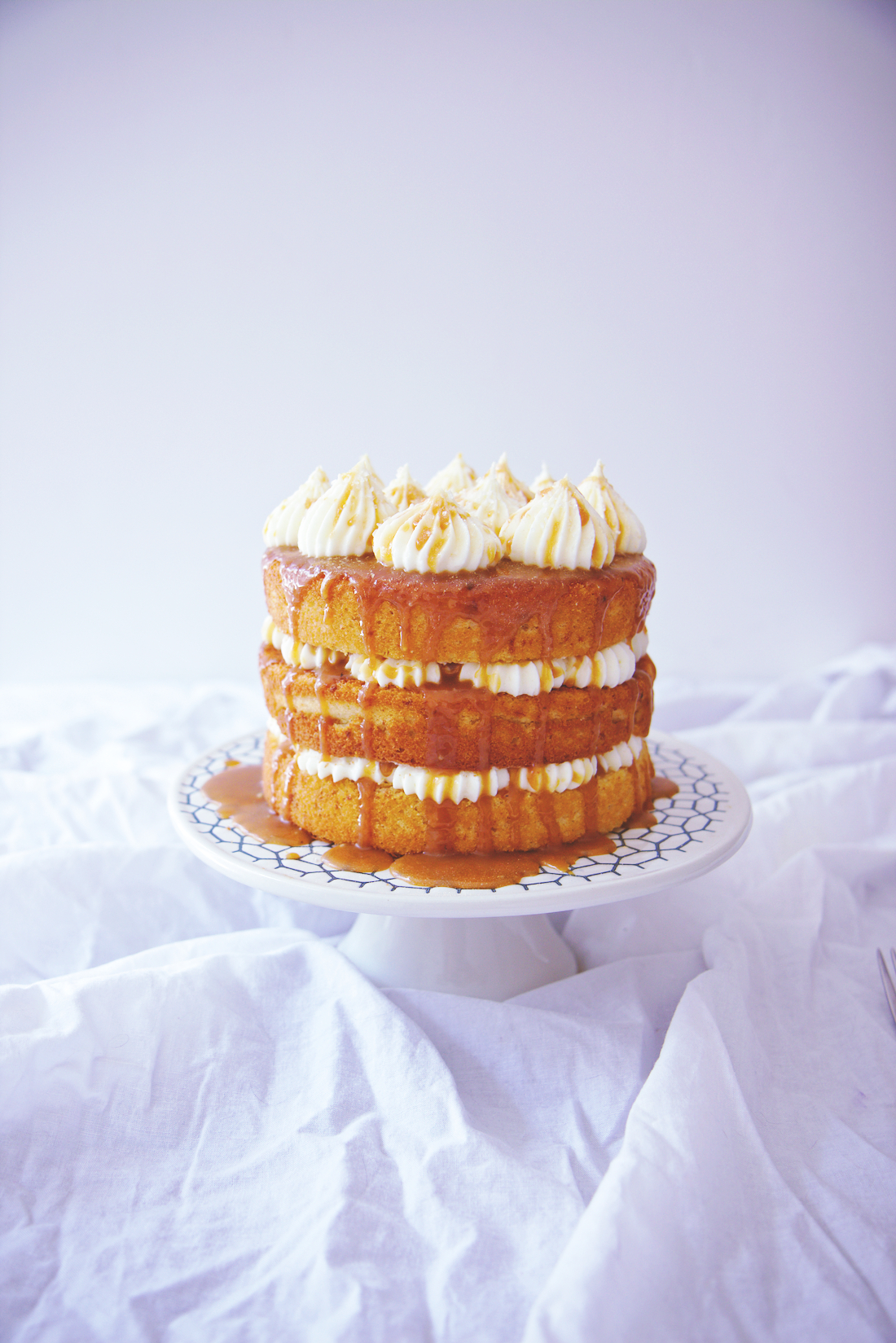 This drippy, caramel-drenched cake was a true delight to make, decorate, and eat.
I'm posting it very late (I made this in… April?) because it's a goody and it needed something special to be shared with.
And yes, while my parents can't try this cake, even if I had made it yesterday, this way, they know I'm thinking of them while they get to spend their day relatively unbothered by their pesky daughter—I'll let them have this special day mostly to themselves, I guess.
(Read: was I texting my dad at 2:30 AM last night?  Maybe…  Was he super thrilled?  Uhhhh. No. Did he respond? You betcha. Fewer annoying texts today, I promise. Love you Daddy!)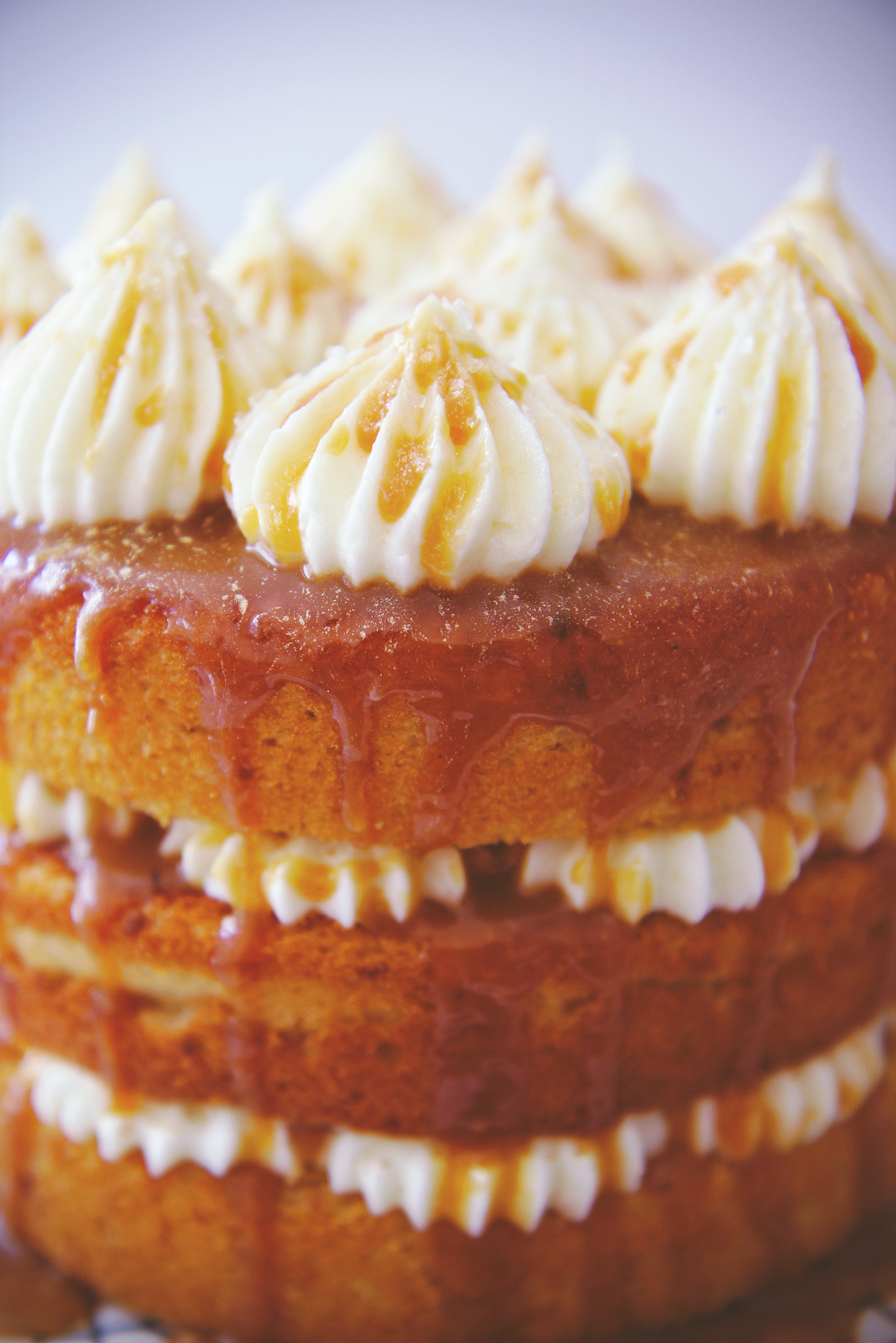 The sum of this simple cake is much greater than the parts.
Just three components—all basic ingredients that you probably have in your pantry at this very moment—and a cake worthy of any celebration is born.
The base is my go-to, perfect vanilla cake, with a soft, dense crumb, wonderfully buttery, eggy, and sweet.
It's paired with fluffy, tangy cream cheese frosting, sweet and uncomplicated and classic.
The whole thing is completely Pollack'ed with lashings of dark amber caramel hit with a generous dose of sea salt.
The cake is topped off with almond sanding sugar and gold luster dust, for a sparkly, starry finish.
I love cream cheese + caramel, because I find the sweetness and tanginess of the cream cheese is tempered by the complexity of the caramel.
A bite of this cake is soft and creamy and unfussily delicious.
You can't go wrong with this much salted caramel.
You just can't.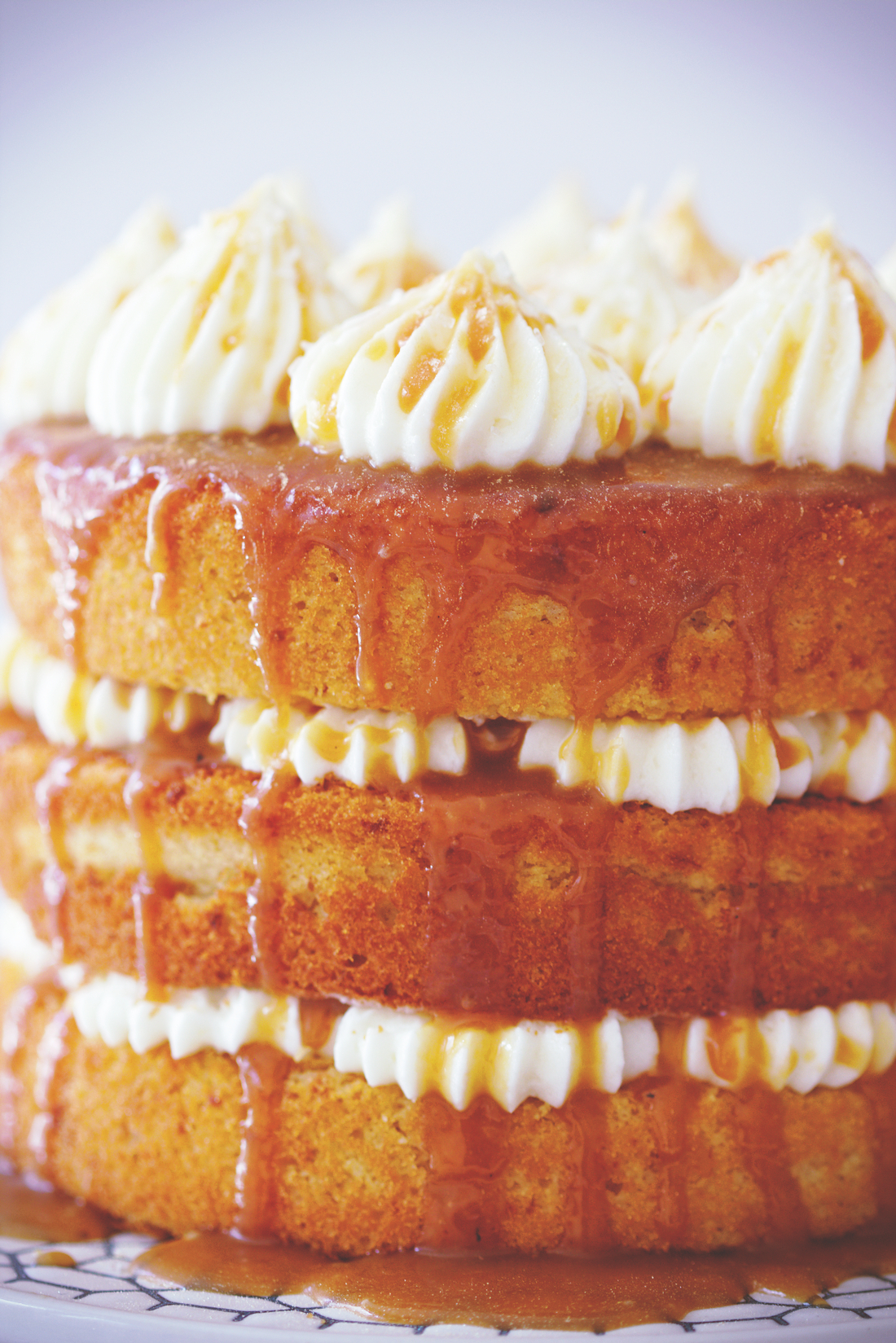 Happy anniversary, guys.
You're my favorite humans—I love you!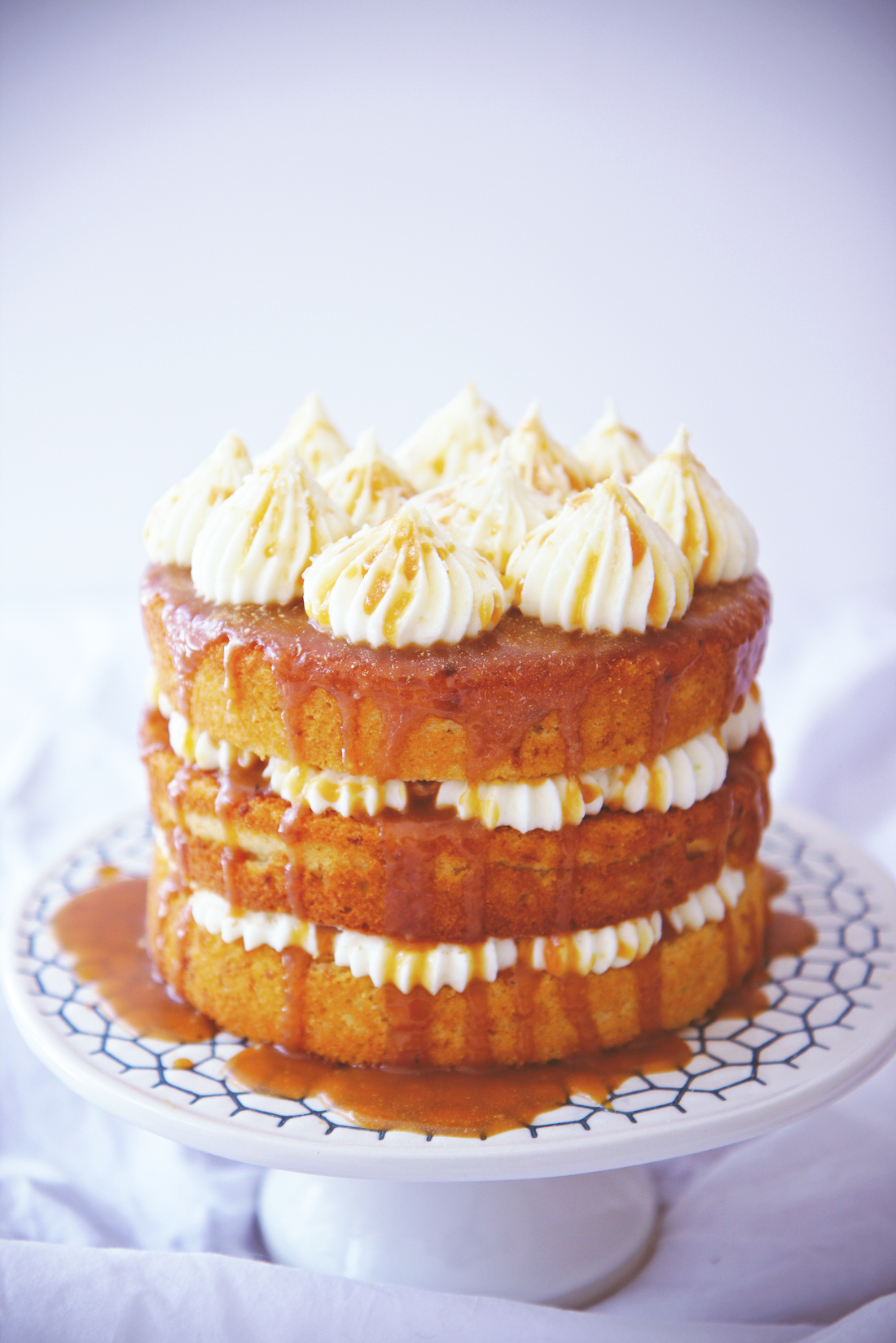 Cream Cheese and Salted Caramel Cake
makes 1 3×6-inch layer cake
ingredients:
for the cake:
113 grams (1 stick) butter, soft
1/2 teaspoon kosher salt
200 grams (1 cup) sugar
2 eggs plus 2 egg yolks
150 grams (1/2 cup plus 2 tablespoons) buttermilk
2 teaspoons vanilla extract
180 grams (1 1/2 cups) flour
1 3/4 teaspoon baking powder
for the caramel:
100 grams (1/2 cup) sugar
30 grams (2 tablespoons) water
1 tablespoon corn syrup
90 grams (1/4 cup plus 2 tablespoons) heavy cream
2 tablespoons butter
1/4 teaspoon kosher salt
for the frosting:
170 grams (6 ounces) cream cheese, soft
220 grams (1 cup) butter, soft
1/4 teaspoon kosher salt
360 grams (3 cups) powdered sugar
60 grams (1/4 cup) half and half, as needed
1 teaspoon vanilla extract
to decorate:
almond sugar
gold luster dust
directions:
Make the cake: grease and flour 3 6-inch round baking pans and preheat oven to 350 degrees F.
Beat butter on high speed for 3 minutes, until completely fluffy and no lumps remain.
Add the salt and sugar and beat for 5 full minutes; the mixture should be very light and fluffy.
Add the eggs and the egg yolks and beat for another 3 minutes.
Scrape the sides of the bowl and add in the buttermilk and vanilla extract; gently stir with a spoon until about half is incorporated.
Add in the flour and baking powder and stir until incorporated; beat for 30 seconds on high to ensure homogeneity.
Spread the batter into the prepared pans.
Bake for 18-20 minutes, until a tester comes out with a few moist crumbs.
Allow to cool completely.
To make the caramel, heat the sugar, water, corn syrup, and salt together over medium heat, whisking at the beginning just until they dissolve.
Stop stirring and allow to caramelize into an amber color (about 5 minutes), then remove from heat and quickly whisk in butter and cream, being careful of the splattering.
Whisk until completely smooth, then allow to cool before using.
To make the frosting, beat the butter and cream cheese on high speed with the salt for 4 minutes.
Add in the powdered sugar and stir on medium speed while adding in the half and half and vanilla slowly (half and half as needed).
Beat on high speed until very fluffy and light, about 5 minutes.
To assemble the cake, stack layers with a thick coat of cream cheese, drizzling each with caramel as you go.
Decorate the top as is, dusting with gold luster dust and sprinkling with sanding sugar, if desired.