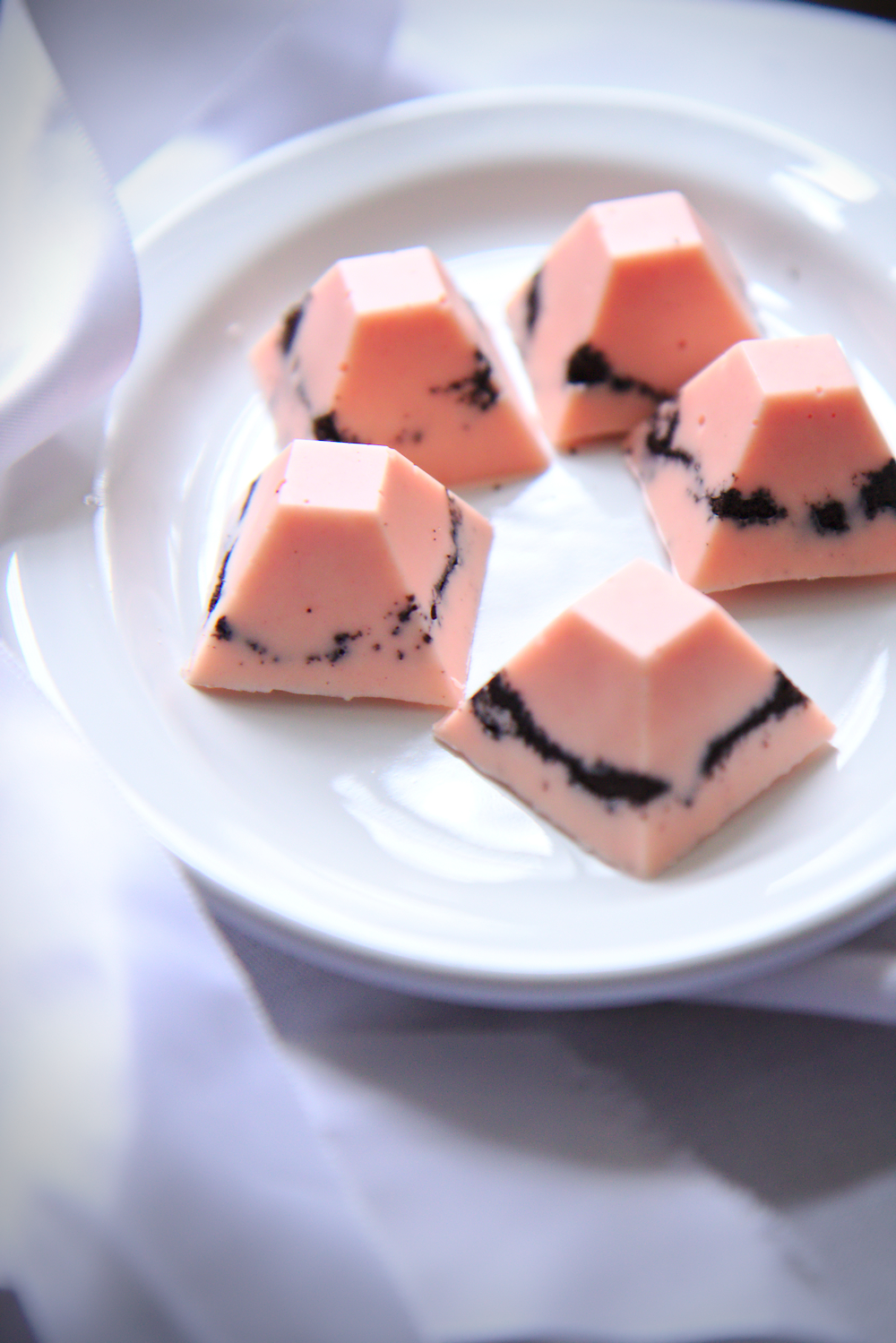 Or should I say, iN&Spired?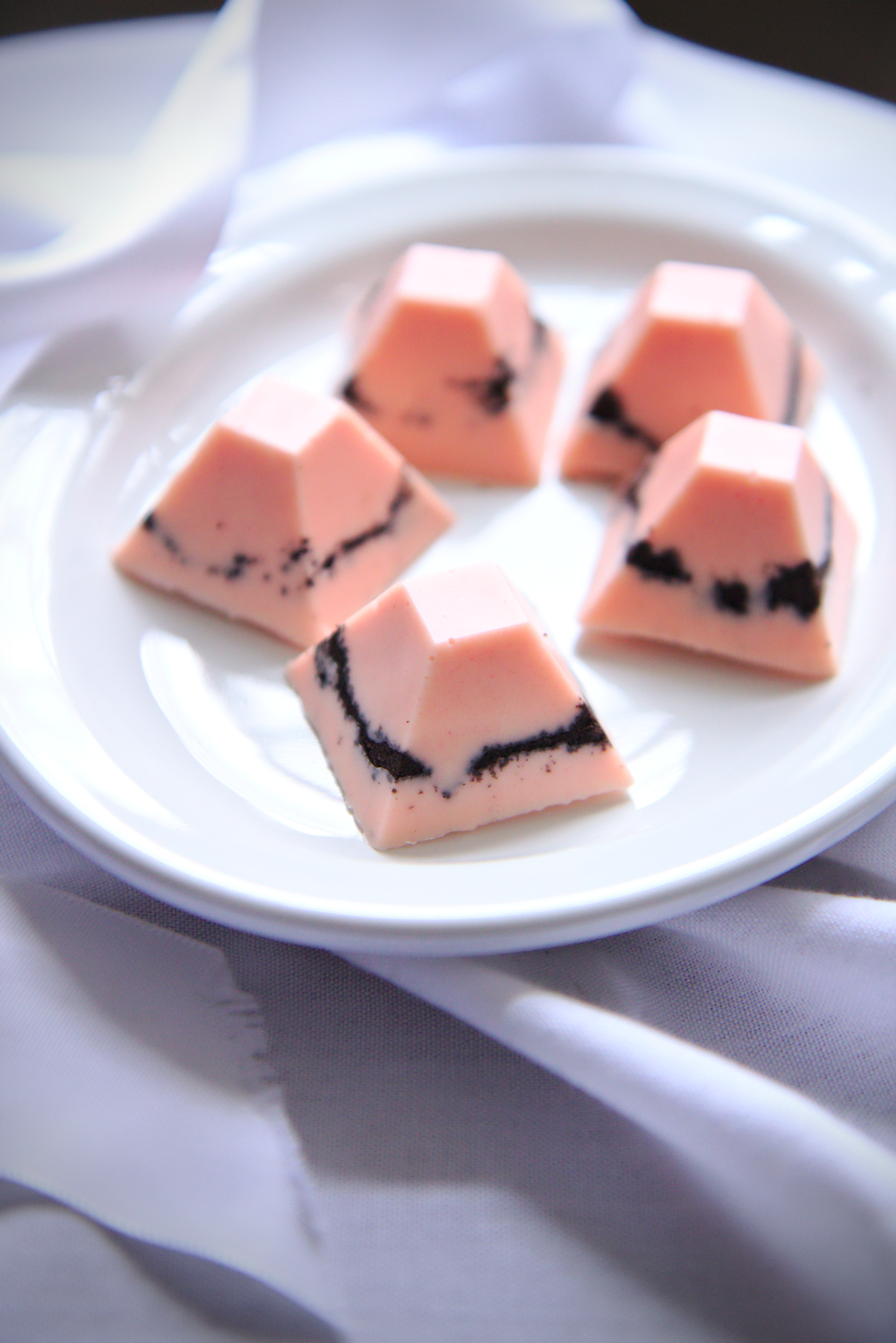 If you're on instagram, then you've seen Caroline Khoo's work.
She runs an account called Nectar and Stone (n&s), and she works utter magic on chocolate and confections.
Here's her online lookbook.
Here's her instagram!
I love her pastel and gold work, and her chocolate are, in particular, my favorites.
When I found a little pyramid silicone mold for sale, I snapped it up and promptly made some n&s-inspired chocolates myself.
These are super simple.
White chocolates tinted pale baby pink, with veins of dark chocolate wafer crumbs running through.
They're more pretty than delicious, to be honest.  Although I myself am quite partial to a crunchy white chocolate, I know some people aren't.
These, in all their white chocolate simplicity, are definitely not for those people.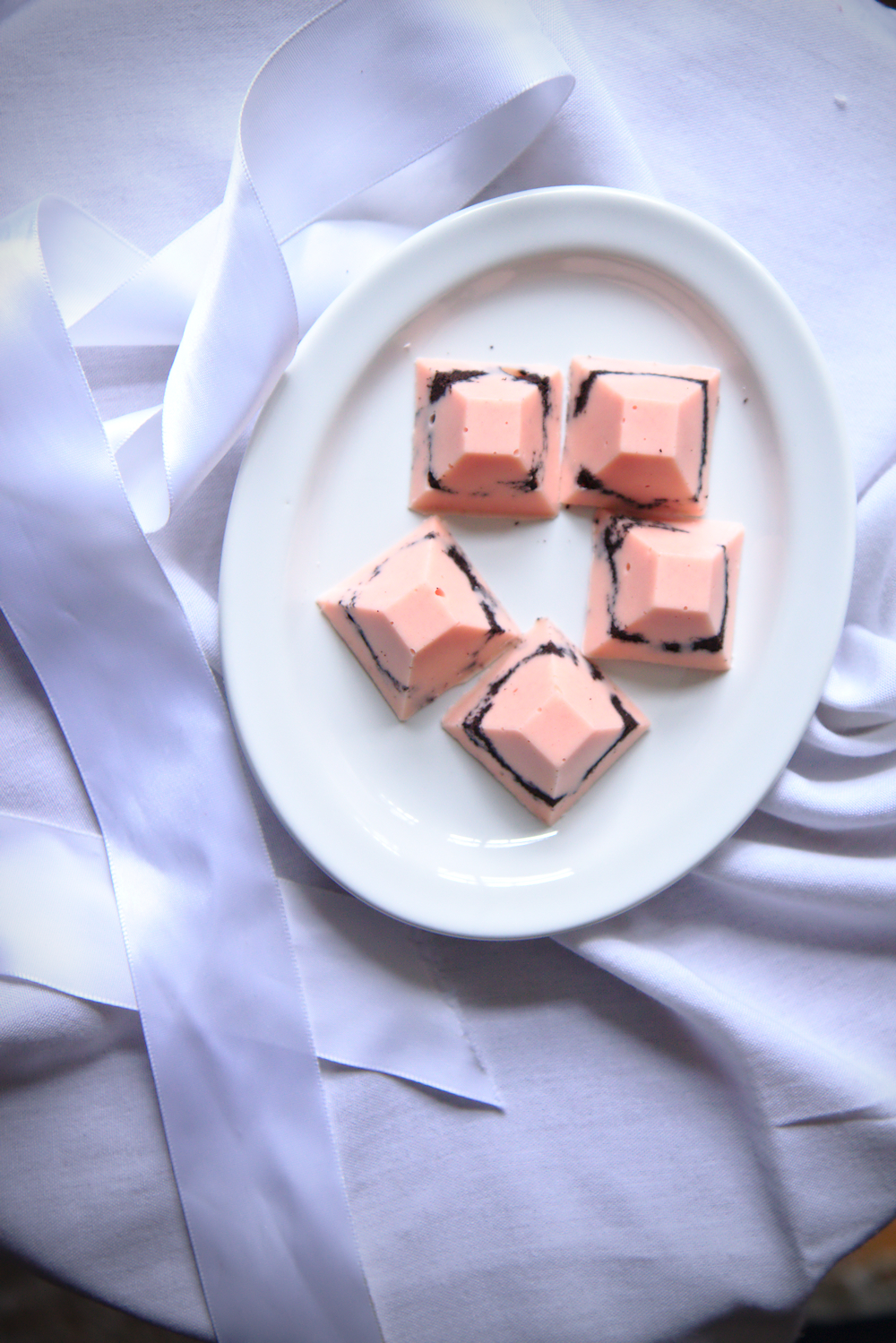 These are simple and clean and pretty, and they're a perfect way to ring in the New Year.  (Um, champagne and chocolates always go together, don't question it.)
I'll be back in a couple days to share something on the lighter, healthier side with you. (What?!)
Here's to 2015!!
May it be filled with little pretties and chocolate and lots and lots of inspiration.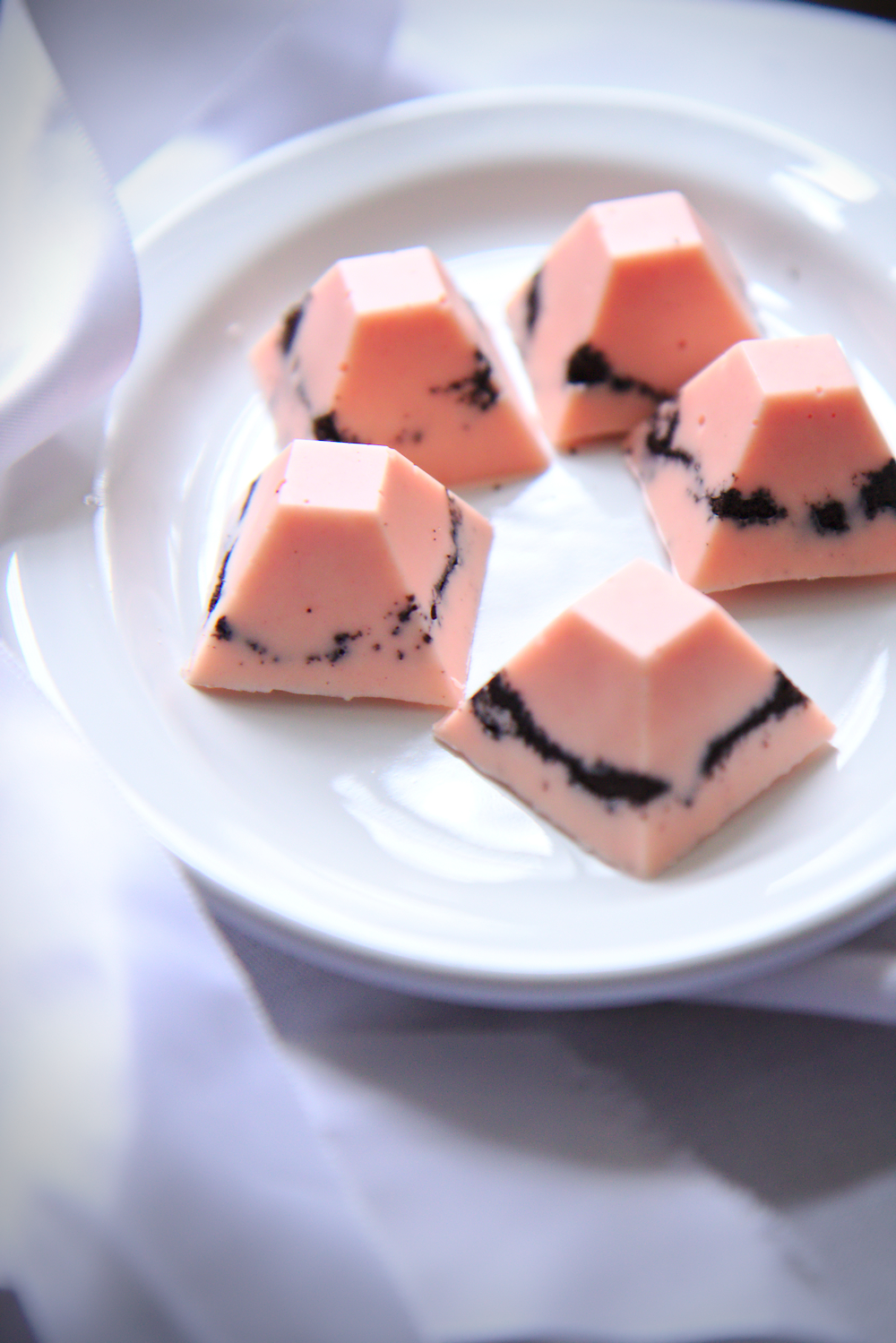 White Chocolate Bonbons
ingredients:
quality white chocolate or couverture
food coloring, if desired
crushed chocolate wafers
directions:
Finely chop your white chocolate (very, very finely).
Place 3/4 of the chocolate in a microwave safe bowl.
Heat in 30 second bursts, taking the temperature with an instant-read thermometer.
Once the temperature reaches 112 degrees F, remove from the microwave and stir in the remaining finely chopped white chocolate and food coloring as desired.
Stir until chocolate is melted; let it sit until the temperature has reached 78 degrees F.
Heat for 15 more seconds until the temperature reaches 84 degrees F.
Fill half of the wells in your mold with chocolate, then sprinkle a little wafer dust over the chocolate.
Fill the rest of the mold with chocolate, then use a scraper to even out the tops.
Freeze for 5 minutes, then release from the mold.