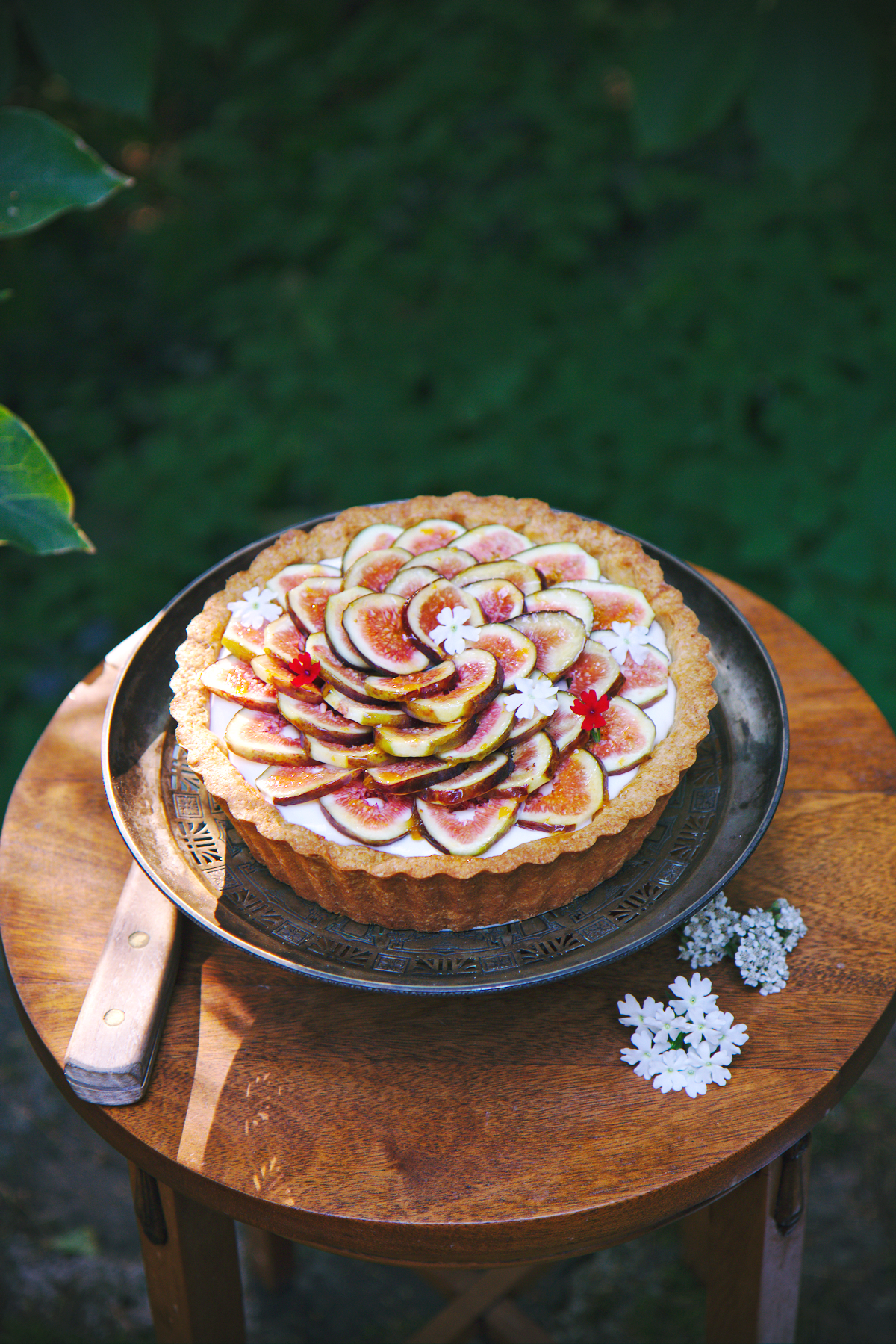 "What is REAL?"
asked the Rabbit one day, when they were lying side by side near the nursery fender, before Nana came to tidy the room.  "Does it mean having things that buzz inside you and a stick-out handle?"
"Real isn't how you are made," said the Skin Horse.  "It's a thing that happens to you.  When a child loves you for a long, long time, not just to play with, but REALLY loves you, then you become Real."
"Does it hurt?" asked the Rabbit.
"Sometimes," said the Skin Horse, for he was always truthful.  "When you are Real you don't mind being hurt."
"Does it happen all at once, like being wound up," he asked, "or bit by bit?"
"It doesn't happen all at once," said the Skin Horse.  "You become.  It takes a long time.  That's why it doesn't happen often to people who break easily, or have sharp edges, or who have to be carefully kept.
Generally, by the time you are Real, most of your hair has been loved off, and your eyes drop out and you get loose in the joints and very shabby.  But these things don't matter at all, because once you are Real you can't be ugly,
except to people who don't understand."
—The Velveteen Rabbit, by Margery Williams
Since Life first unexpectedly sprung from unassuming, antediluvian and micellar murk on a planet wholly unrecognizable to us, so too did Death.
Organisms, animals—man and beast and plant alike—enter this realm and pass into the next.
And by the time sentience came into vogue, grief had entered the mix as well.
The unfairness of loss draws out our most innate and intimate emotions, primal keening and crying accompanied by
external, physical pain.  It hurts.
To my best friend, my honey bee, keeper of my secrets and sharer of my memories—
Know that everything you feel is Real.
Love, regret, anger, and sadness all roll together to become the acutely painful sensation of grief, which is, paradoxically, the balm and toxin during heartbreaking loss.
Know, however, that your heart isn't breaking.
It is swelling so full of love and memories that it is fit to burst; the dull ache of each thump in your chest only serves to remind you how very full it is.
No matter how deeply it feels like it is rending, it is knit together tightly by years of love.
That much, my dear, I can certainly promise you.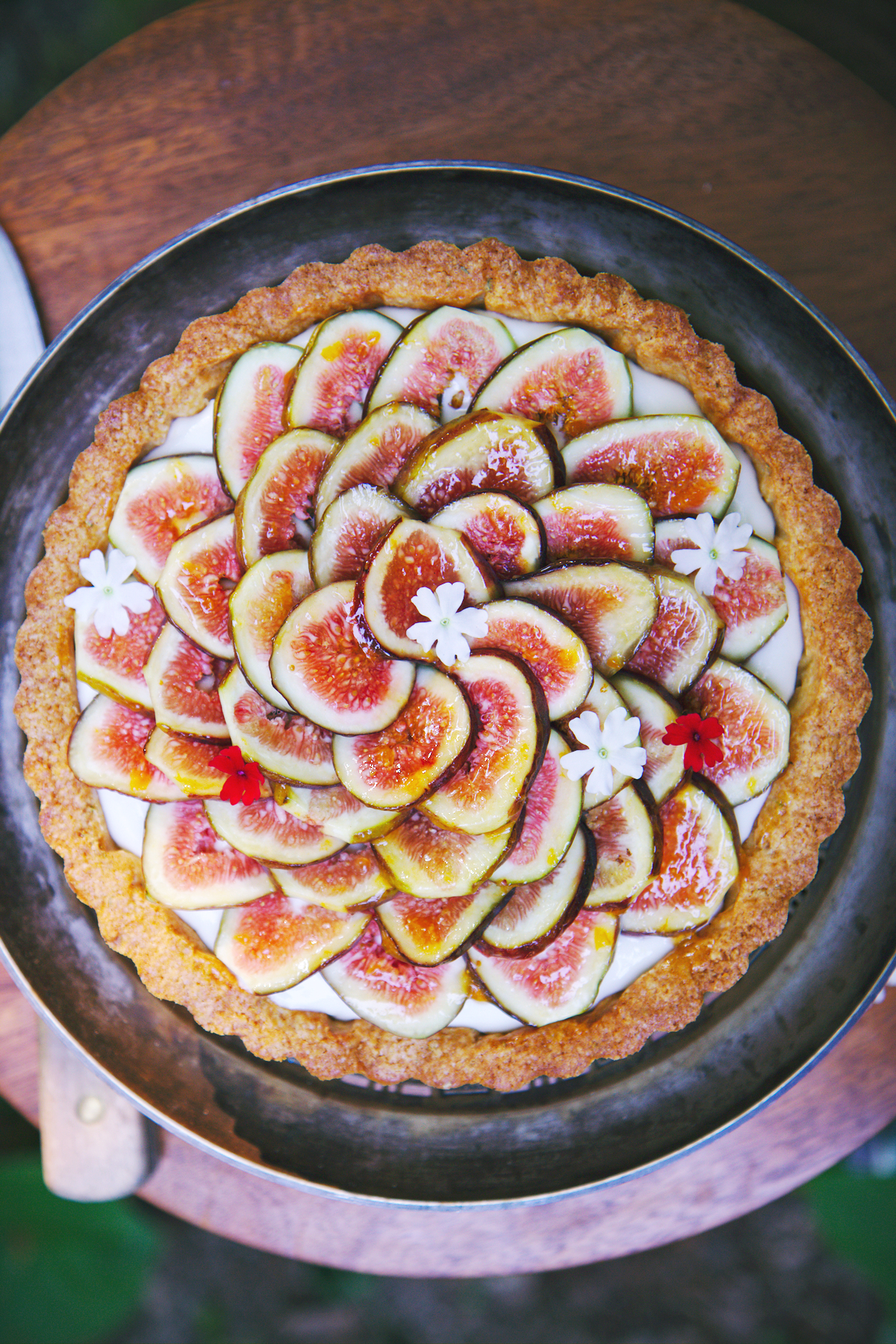 "Time, that infallible, indefatigable soldier, marches on.
I pool myself at his knees, pull at his clothes, cry, implore him for more, more, more.
I beg a retreat, a repeat– just one– beg for second chances, for one minute, one hour longer.
But he is deaf, this cruel god.  There is no rewinding, no turning back.
Done is done; done is done, calls his war drum.
Onward we march.  Forward we go.
…
Healing is not easy.
But you cannot protect yourself from sadness without protecting yourself from happiness.
One walks hand in hand with the other.
And so must we, as their waves beat down on our beaches, as they soften and change our malleable souls.
This submission is not comfortable; it is not easy.
We do not like to be changed."
—It Gets Better, 2014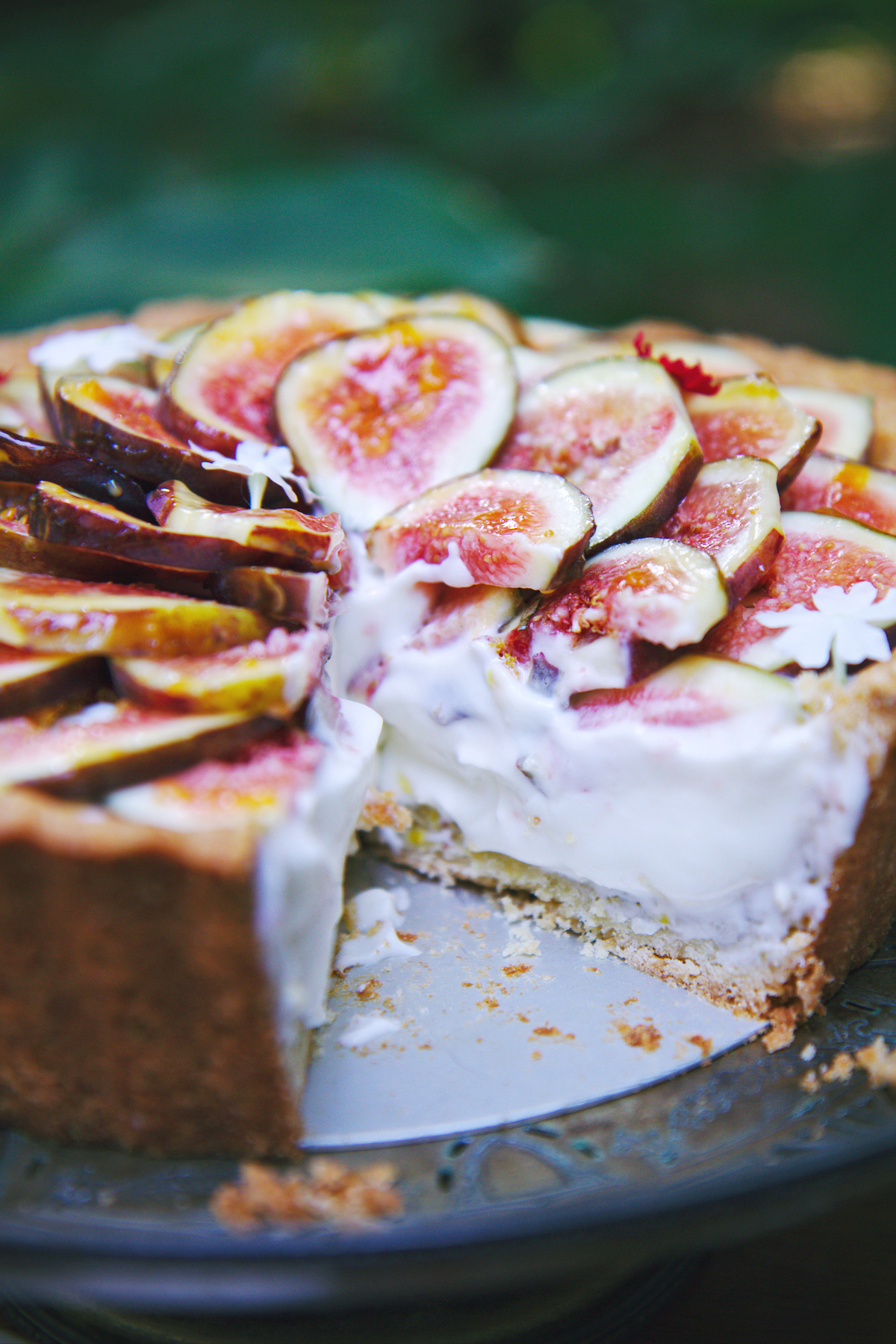 I must share this beautiful snapshot of writing:
"She was speaking last night about a litter of cats she wanted to bring home, and the look of the moonlight on a lake.
Memories from the past resurfacing.
When we are about to cross over, these thoughts are the things we take with us."
—Philip Eastman
This stunning tart is definitely one of the most delicious and beautiful things I have made yet this summer.
Figs, to me, signal the dog days of summer: sticky, syrupy heat that produces fruit of the same temperament, as the season bleeds lazily into Autumn.
They are an unctuous, sensual fruit, and it is truly hard to beat a perfectly ripe fig.
Figs pair well, in my opinion, with savory flavors as well as bright, citrusy flavors.
This tart blends the two, with woodsy rosemary and tart lemon creating a perfectly harmonious backdrop for lots of thinly sliced, ripe figs.
For this tart, buttery crust, crisp and perfectly fluted (no shrinkage! Heh.) is hit with pine-y rosemary and molasses-y brown sugar to elevate it above a basic pâte sucrée.
The shell is filled with tart citrusy cream, rich with cream cheese, cut with a whole lemon's worth of zest and juice.
When chilled, it sets into a sliceable form, solid enough to support any number of fresh or seasonable fruits.
I can easily imagine this tart/pie made with sautéed plums, or candied citrus, any type of berry, or many tiny apricots.
Here, I've chosen a bevy of super ripe, late-season juicy black mission figs, sliced thin and brushed with warm apricot jam for shine.
The effect is jaw-dropping, a spiral of late summer's finest fruits, showcasing their orange-y pink centers—a veritable sunset of beautiful colors.
When figs pie, indeed.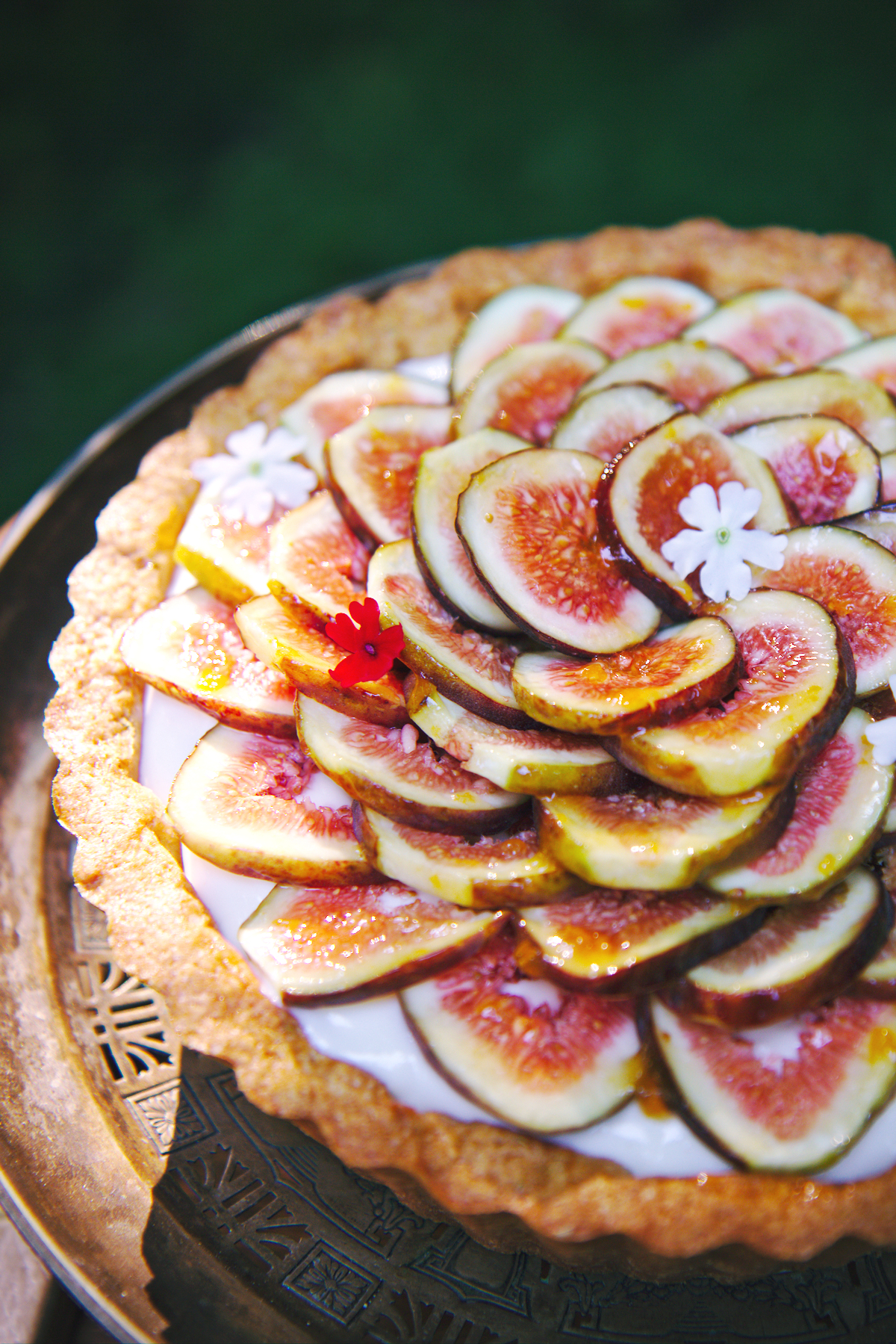 Fig, Rosemary, and Lemon Tart
makes 1 8-inch tart
for the rosemary-brown sugar pastry:
180 grams (1 1/2 cups) flour
30 grams (1/4 cup) confectioner's sugar
50 grams (1/4 cup) brown sugar
1 teaspoon dried rosemary
1/2 teaspoon kosher salt
130 grams (1/2 cup plus 1 tablespoon) butter
1 egg
Whisk together 180g (1 1/2 cups) flour, 60g (1/2 cup) confectioners sugar, 1 teaspoon dried rosemary, and 1/2 teaspoon kosher salt. Cut in 130g (1/2 cup plus 1 tablespoon) butter and whisk in an egg. Press into a tart pan and freeze. Bake at 350 for 22-25 minutes, until golden brown and fragrant. Fill cooled shell with lemon cream: beat 130g (10 ounces) cream cheese with 90g (3/4 cup) confectioner's sugar, the juice and zest of one lemon, and 1/4 teaspoon kosher salt. Top with fresh, ripe fruit!
for the lemon cream:
130 grams (10 ounces) cream cheese
90 grams (3/4 cup) confectioner's sugar
juice and zest of 1 large lemon
1/4 teaspoon kosher salt
to assemble:
8-9 ripe figs, sliced very thinly
1 tablespoon apricot jam (optional)
directions:
Grease an 8-inch tart pan and preheat oven to 350 degrees F.
Make the crust: whisk together flour, confectioner's sugar, brown sugar, rosemary, and kosher salt.
Cut in the butter and whisk in the egg.
Knead lightly until dough comes together but is still slightly crumbly.
Press into prepared pan, prick all over with a fork, and freeze for at least 30 minutes.
Weight with pie weights and parchment paper and bake for 25 minutes, until golden brown and fragrant.
Allow to cool completely.
Meanwhile, prepare the lemon cream: whip cream cheese with confectioner's sugar for 2 minutes until fluffy.
Add in the lemon zest, juice, and salt, and whip for 3 more minutes.
Fill cooled shell and chill for 15 minutes, until partially set.
Top with sliced figs or other fruit (berries, plums, candied citrus) and a brush of heated apricot jam for shine and refrigerate for at least 30 minutes until completely set.
Serve chilled (cut with a hot, sharp knife).