She said,
"I've learned that whenever I decide something with an open heart, I usually make the right decision.
I've learned that even when I have pains, I don't have to be one.
I've learned that every day you should reach out and touch someone.  People love a warm hug, or just a friendly pat on the back.
I've learned that I still have a lot to learn.
I've learned that people will forget what you said, people will forget what you did, but
people will never forget how you made them feel."
—Maya Angelou
It doesn't really feel like my birthday today.
It couldn't possibly be.
And yet here I am, turning twenty.
My body and soul have completed one more trip around the sun.
September 16th.
20 years old; 2 decades done and dusted.
Today is a very special day; it's the day when all my Facebook friends will murmur their felicitations on my wall.
Hbd, hbd.  Heartfelt.  Ha. Ha.
But in all seriousness—and maybe it seems too cliché and millennial—these little reminders are a sweet part of the day; after all, people are taking their time out to send me a little wish.
It would be wasteful to not be thankful, although my friends and I no longer keep count the way we did in middle school.
Thank God.
As I age (o, le pauvre, j'suis vraiment trop vielle…), birthdays become a new sort of clarifying moment.
What becomes important and what falls out of magnification are telling.
That which I reflect upon, replaying over and over, and those minutiae that I let fall to the wayside simply because they are heavy are telling.
Somehow, the nights that bookend my Glorious Day of Birth find me in tears and astounded gratitude for my life/the world.
I aim more and more, these days, to take nothing for granted.  To live and revel in what is important, and let all else go.  In some ways, to depart from my hyper uptight nature.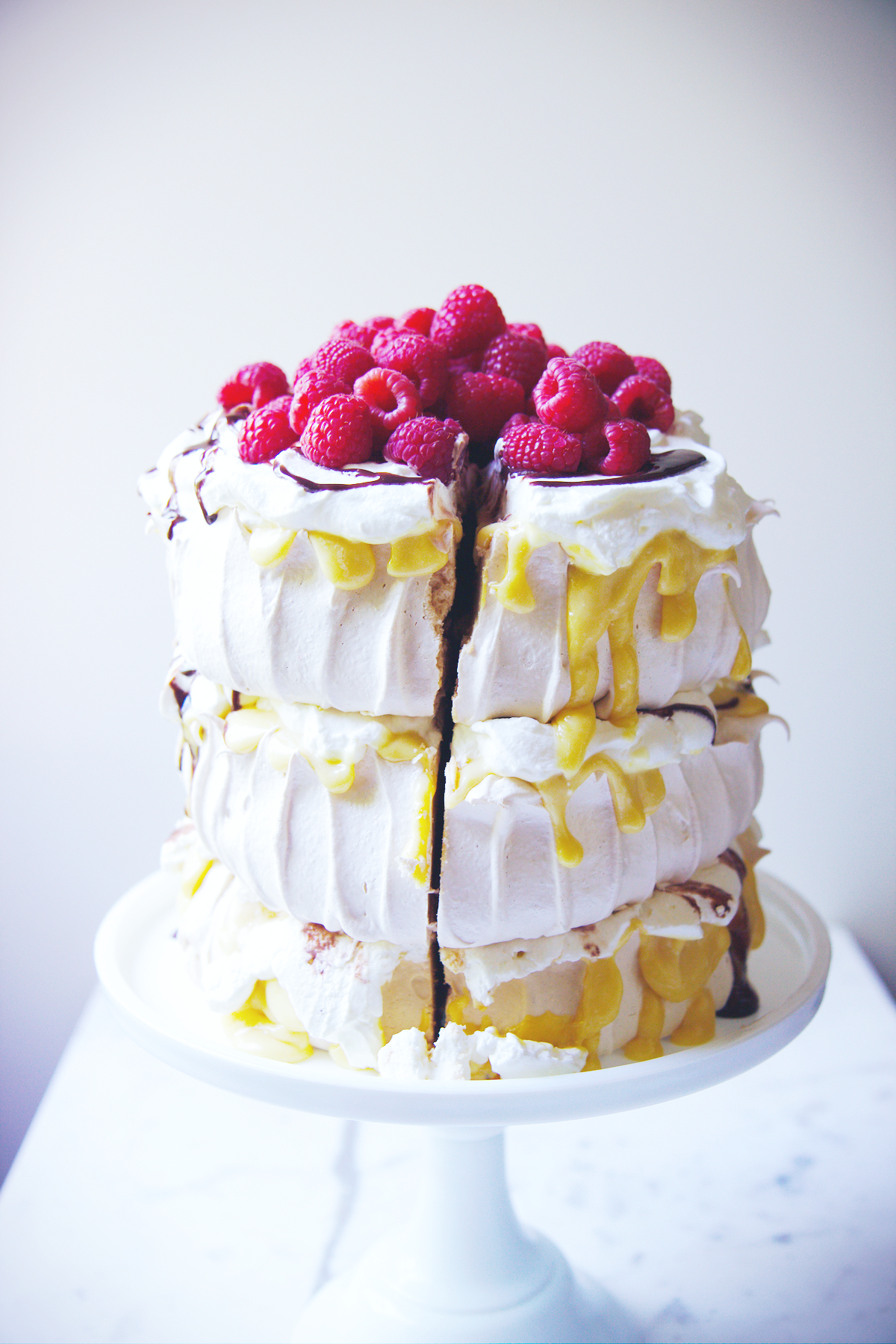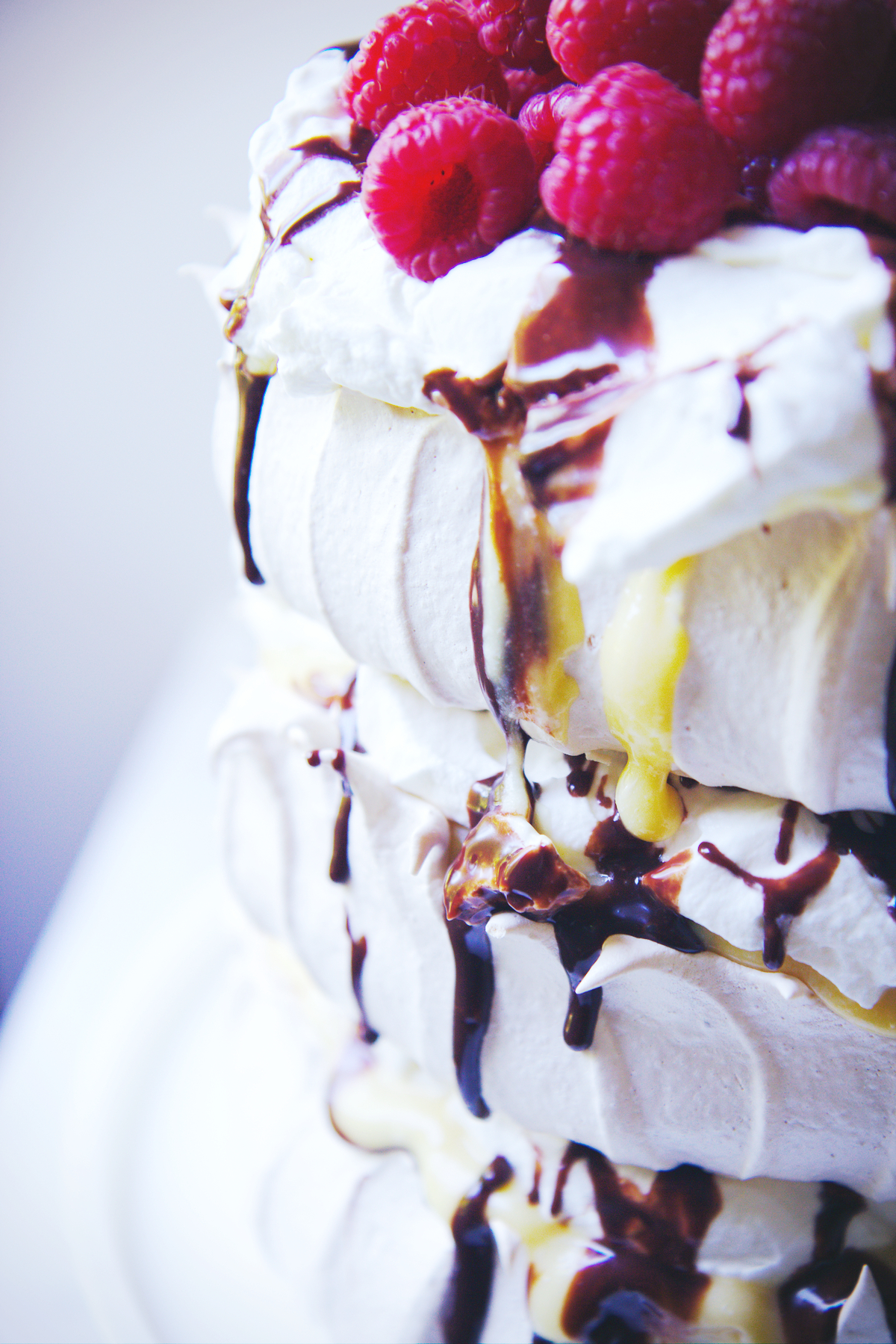 When I was little (very little and even not-so-little), my birthdays would always, always end in a tantrum, in a great storm cloud of frustration and sadness and lots and lots of crying.
Why?
I'm not quite sure why, exactly.
There was always such a buildup of excitement and anticipation; I think we're all familiar with the over-hype of a birthday.
I'm type-A, to say the least; even when I was 5, when the smallest thing would go wrong with the endless and carefully laid plans that my mom and dad had made, tailored to my obsessive specifications, I would melt (Princess hats must be more CONE-shaped, Mummy, and they must be pink satin).
My parents, patient pillars that they are, would herd the little party guests away from their red-faced, sobbing spawn.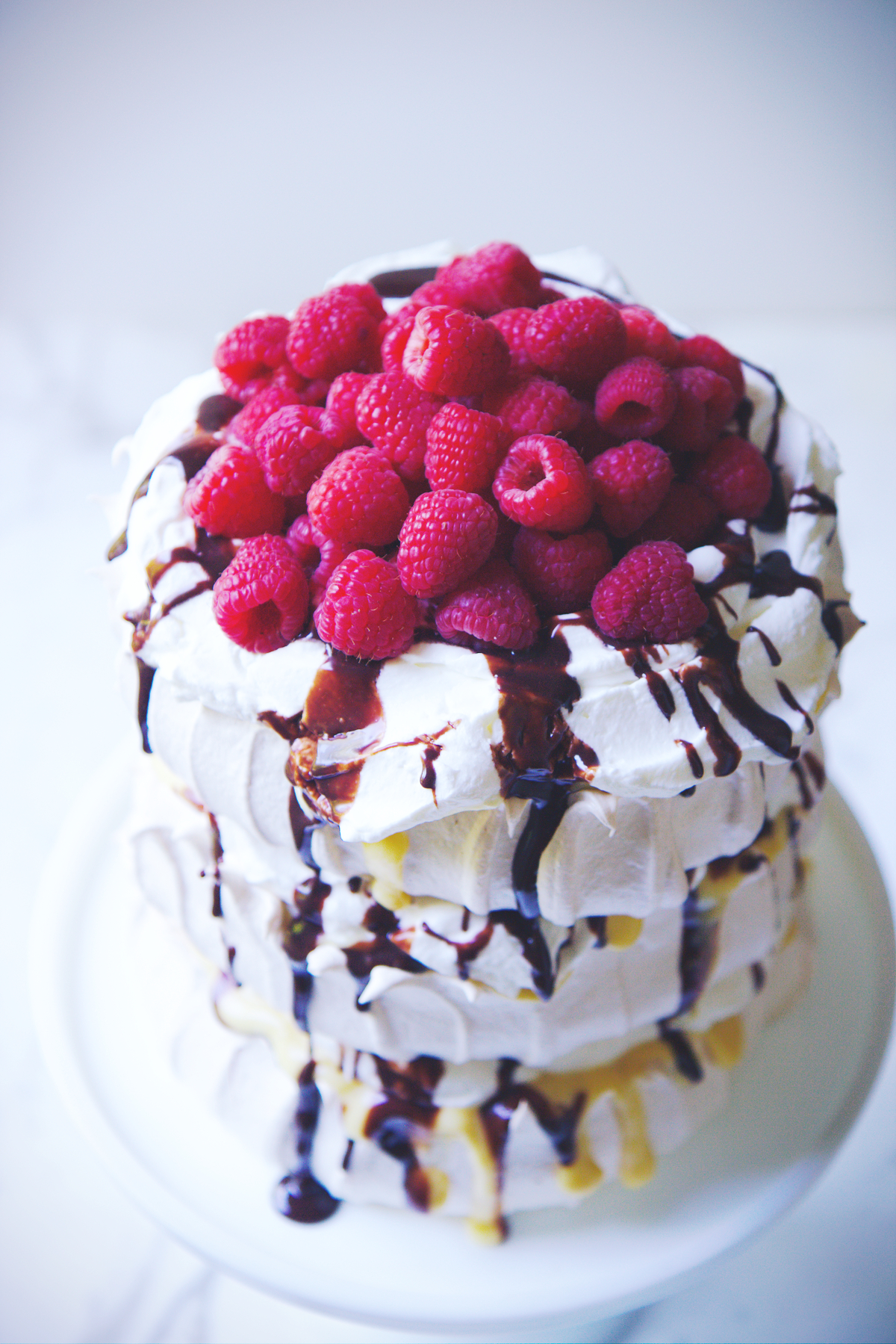 When I think back on these times (and, curiously, I do remember snippets from these parties, though little else from that age remains in the dusty cabinets of my brain), I laugh and cringe and feel ashamed.
But mostly, I am moved and inspired by what my creators put up while at the mercy of my meaty little birthday paws.
I feel their love and forbearance even through the years.
I couldn't ask for better birthday memories than those.
It's strange to think of how old I have become.
Even stranger to think how it must look to others.
I am, after all, the baby of the family.
My brothers wonder that I'm not still 8; my parents marvel at the years that have flown by; my peers are suspicious that I haven't been 23 this entire time…
I don't know which age I perceive myself to be.  I just know it can't possibly be twenty—that number feels like an ill-fitting shoe on the wrong foot for now.
But it will wear in (gracefully, I pray), and by the time 21 and Adulthood roll around, I know that I shall be twenty through and through.  Just in time to start over again.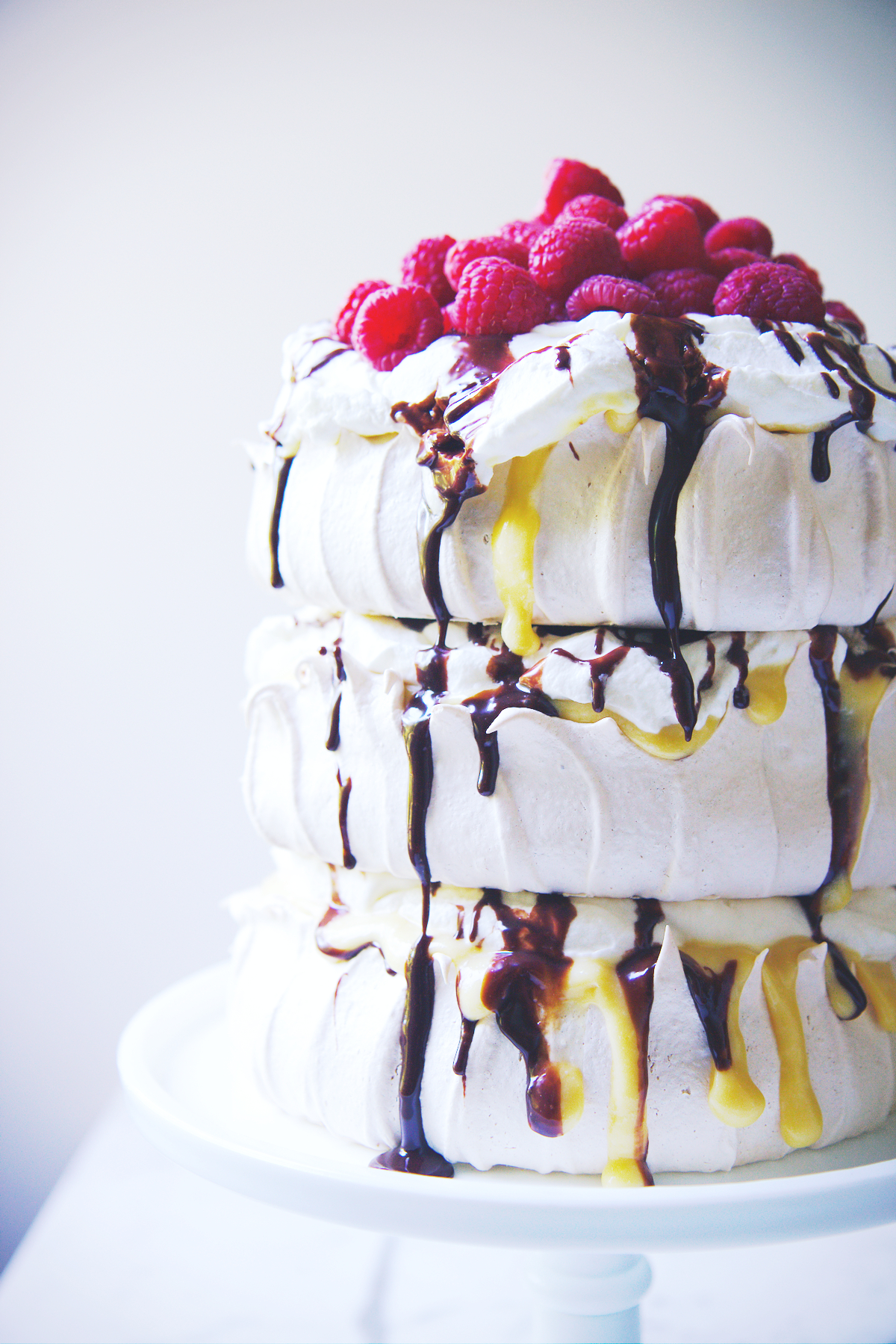 A pavlova is my idea of a perfect birthday cake.
It is the ultimate dessert for me—no question about it.
So light, so airy and fluffy—the perfect cloud of dessert.
I, of course, prefer primarily fruity sweets to deep, dark chocolaty ones.
And my birthday cake is therefore appropriately fruitful.
A very sturdy, slow-baked meringue with a hint of salt forms the layers of the cake.
Tart, buttery, and unmistakably fruity passionfruit-lemon curd is spread over, then topped with smooth, cool whipped cream.
Jewel-like late-season raspberries accentuate each layer, as do light lashings of dark chocolate nutella ganache, a perfect rich and sweet foil to the tart fruits.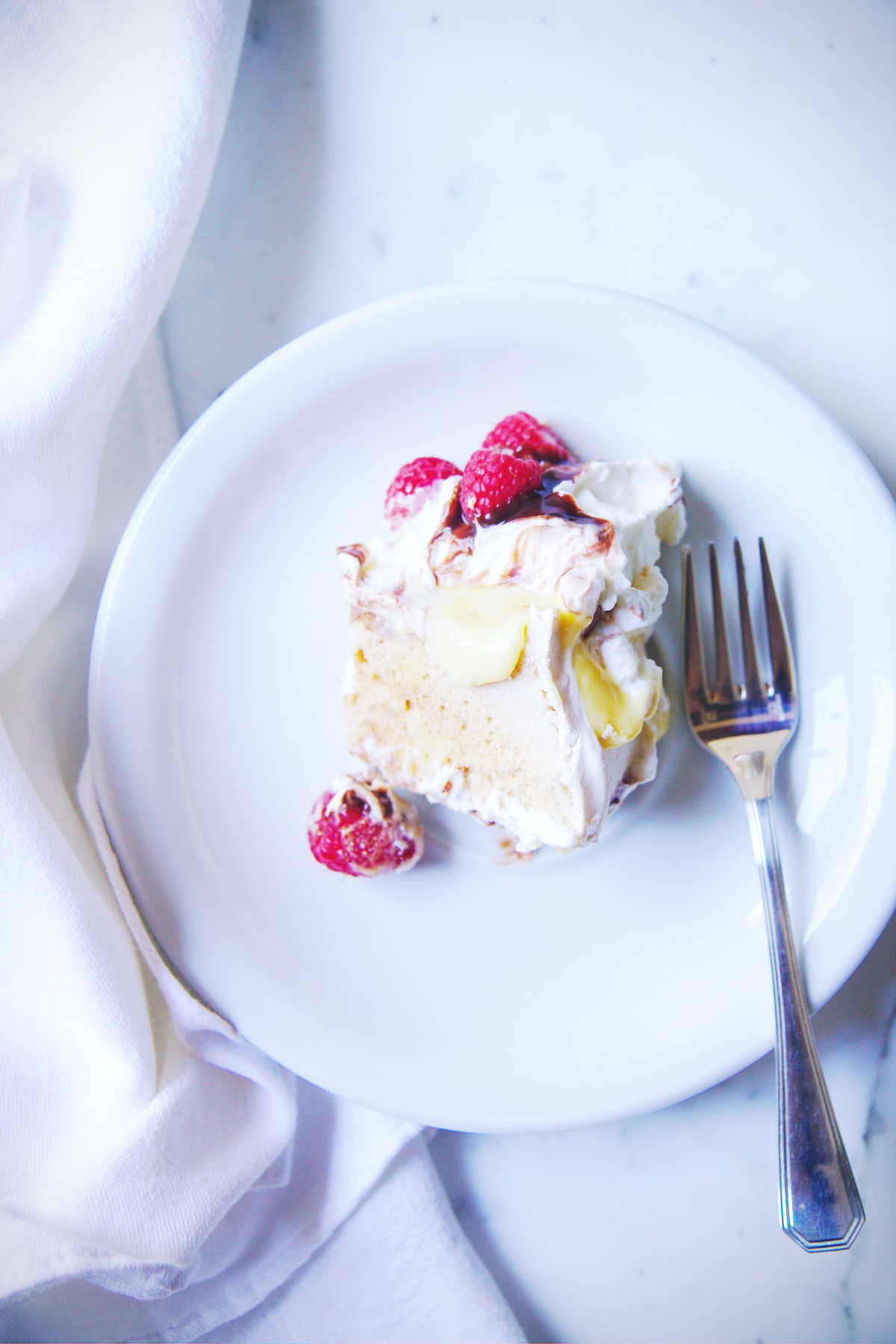 Each bite is a harmonious melange of textures and flavors.  It's a birthday cake perfectly suited to my tastes, and it is simply delicious!
P.S. I actually like making my own birthday cakes, because then I don't have to feel a single ounce of guilt for cutting into it early for photographs!
Too bad pavs don't cut very cleanly…!
I preemptively put this one in a bowl and used a spoon to scoop; the first cut rendered it utterly slippery and slidey and it was not long for the layered life.
Now, it's an Eaton mess.  And I ain't even worried.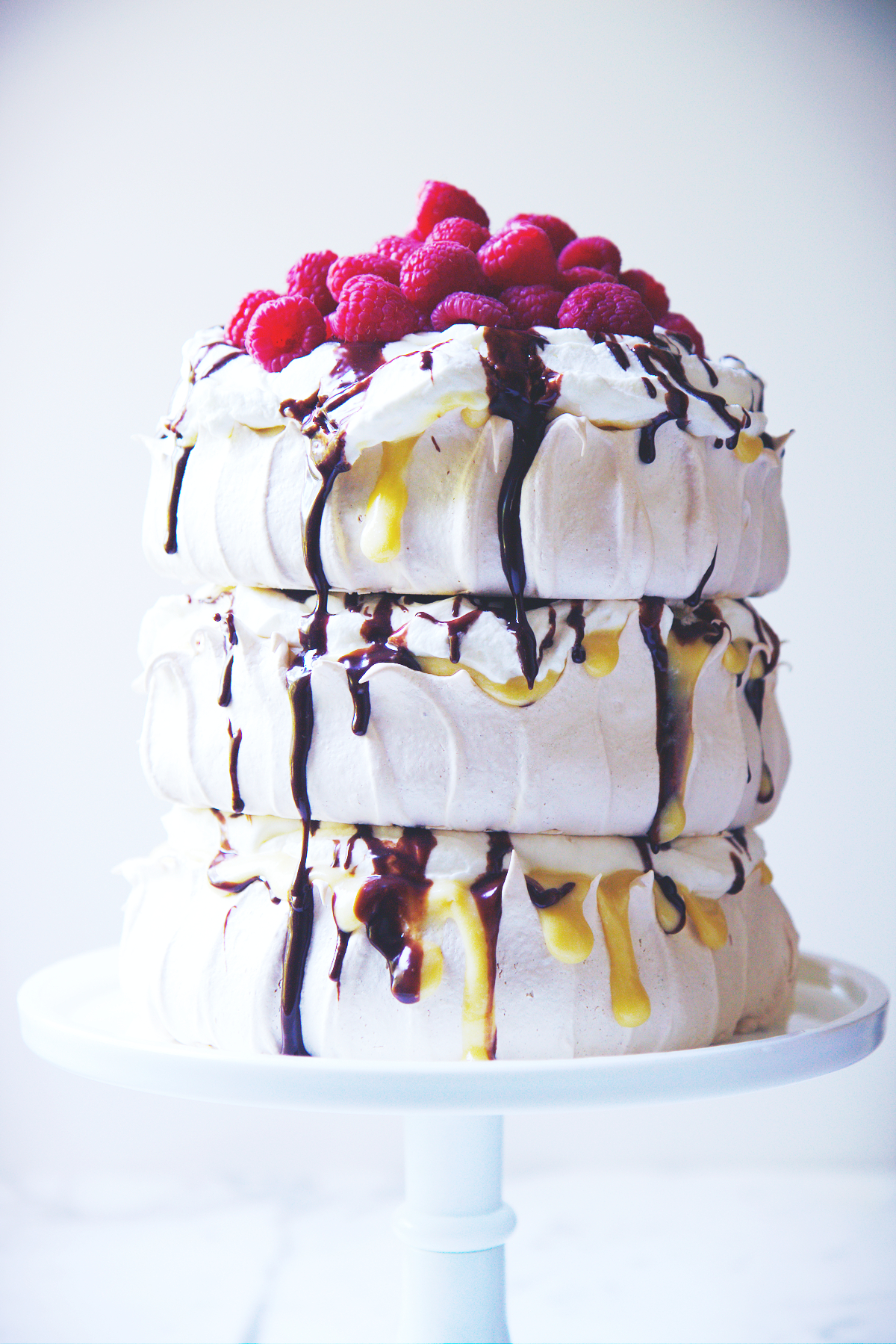 The monument of a memory
You tear it down in your head
Don't make the mountain your enemy
Get out, get up there instead
You saw the stars out in front of you
Too tempting not to touch
But even though it shocked you
Something's electric in your blood.
—Various Storms and Saints, Florence and the Machine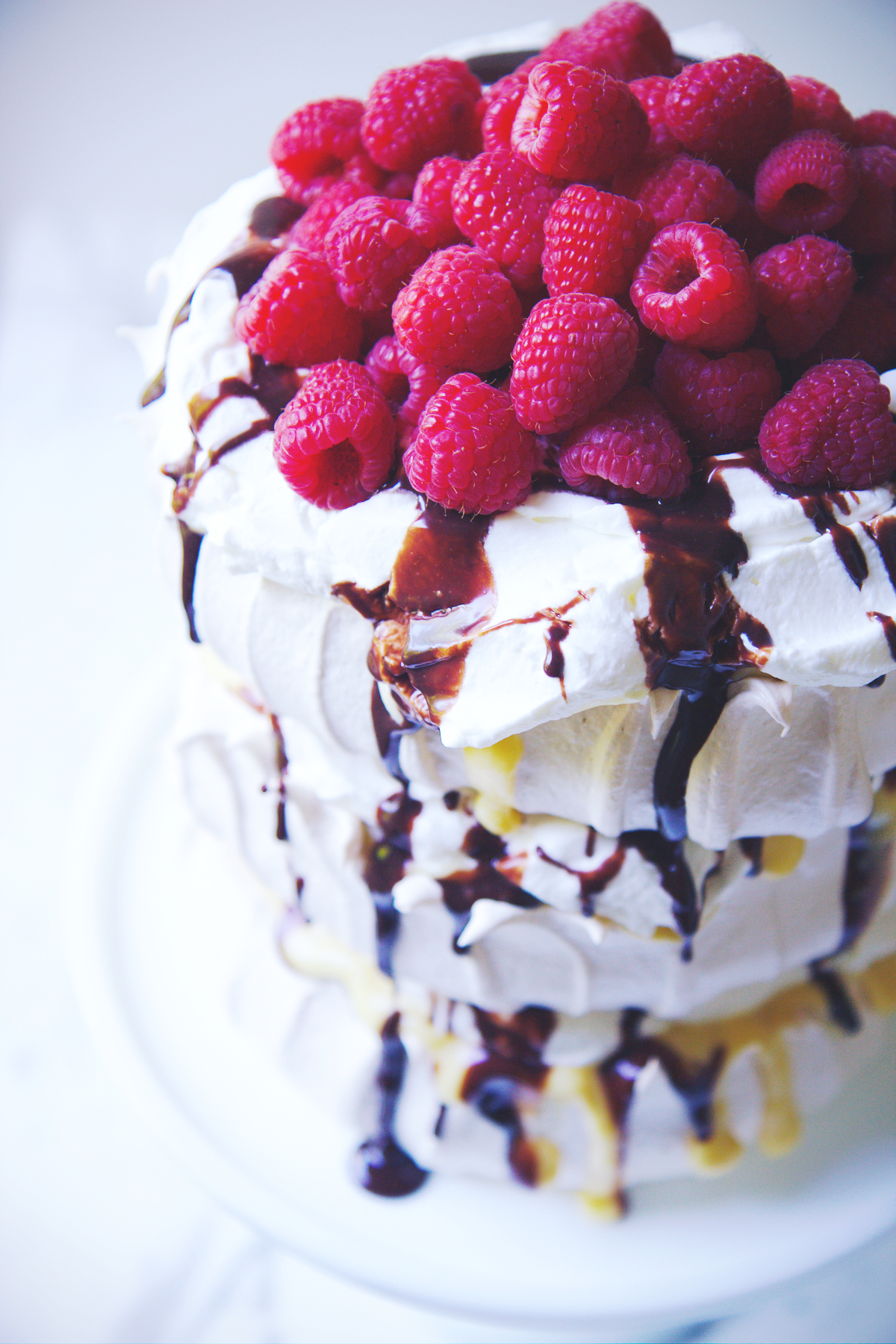 Passionfruit, Raspberry, and Chocolate Pavlova
makes 1 8-inch pavlova
ingredients:
for the meringue layers:
100 grams (10 large) egg whites
1 teaspoon cream of tartar
1 teaspoon vinegar
500 grams (2 1/2 cups) sugar
2 1/2 tablespoons cornstarch
pinch kosher salt
for the passionfruit curd:
125 grams (1/2 cup) passionfruit pulp, thawed if frozen
2 egg yolks
3 eggs
200 grams (1 cup) sugar
1/2 teaspoon kosher salt
juice of 1 lemon
1 tablespoon cornstarch
150 grams (6 ounces) butter, cold
to assemble:
60 grams (2 ounces) dark chocolate, chopped
45 grams (3 tablespoons) heavy cream
2 tablespoons nutella
pinch kosher salt
3 cups heavy cream, cold
raspberries
directions:
Make the meringue: preheat oven to 250 degrees F and line 2 baking sheets with parchment; draw 3 8-inch circles on the paper.
Place egg whites in the bowl of a stand mixer.
Add the cream of tartar and vinegar and start to whip.
Stir the sugar, cornstarch, and salt together.
As the egg whites become frothy, add the sugar mixer in tablespoons, until the meringue is glossy and shiny and all of the sugar is incorporated.
Using a palette knife, spread the meringue into rough circles on the parchment, using the knife to create high sides.
Bake for 5 hours, then turn off the oven and allow to cool inside the   oven to prevent cracks.
Meanwhile, make the passionfruit curd: whisk passionfruit pulp, eggs, egg yolks, sugar, salt, and lemon juice together.
Place cold butter in a food processor or blender.
Cook over medium heat; sift cornstarch over while whisking; bring to a boil.
When curd comes to a boil and thickens, pour over cold butter; start the machine and process until the butter has emulsified.
Allow to cool completely, then press a piece of plastic wrap against  the surface and refrigerate until chilled.
To assemble, melt the chocolate, nutella, salt, and cream together, then whip vigorously until shiny and thick.
Whip the cream to stiff peaks.
Place 1 layer of meringue on a cake plate; secure the bottom with a dollop of curd if desired.
Spread a layer of curd onto the meringue, then a layer of whipped cream.
Drizzle a little chocolate sauce onto the whipped cream, then place a few raspberries.
Repeat the process with the remaining layers; finish the top with a sprinkle of powdered sugar, if desired.
Best eaten the day it is made.