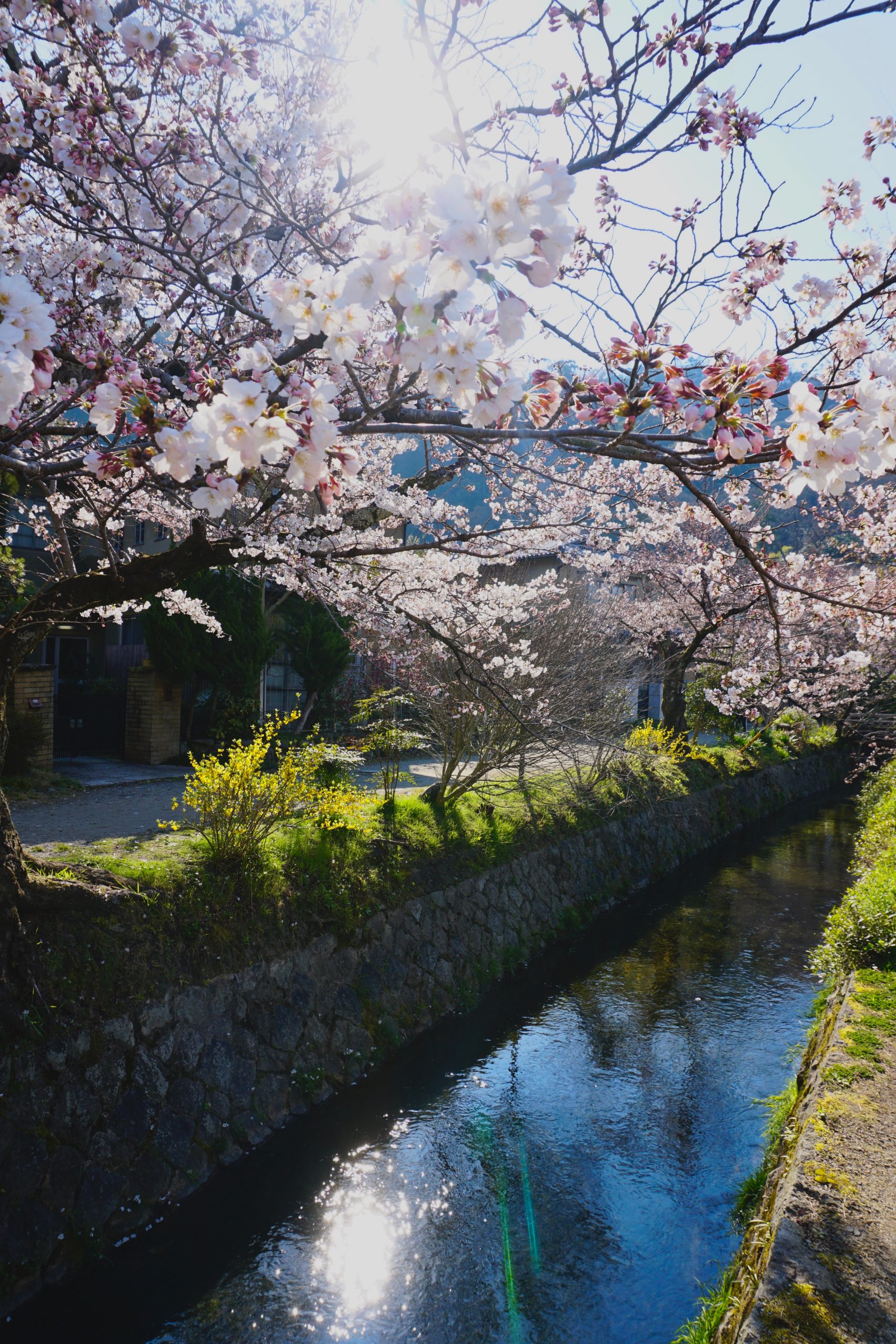 Loveliest of trees, the cherry now
Is hung with bloom along the bough,
And stands above the woodland ride
Wearing white for Eastertide.
Now, of my threescore years and ten,
Twenty will not come again,
And take from seventy springs a score,
It only leaves me fifty more.
And since to look at things in bloom
Fifty springs are little room,
About the woodlands I will go
To see the cherry hung with snow.
A.E. Housman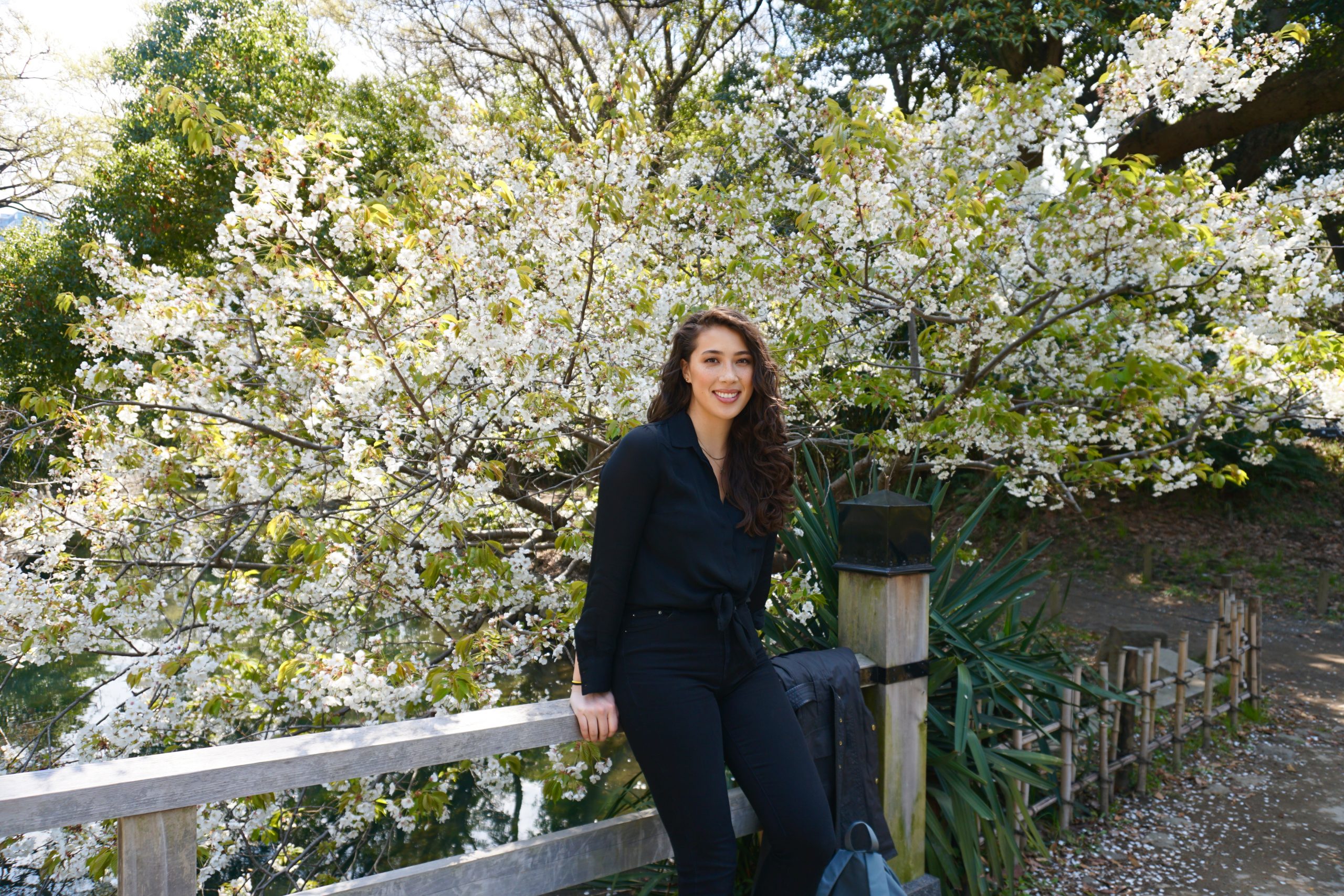 On the banks of the Tokyo Bay moat in the Hamarikyu Gardens.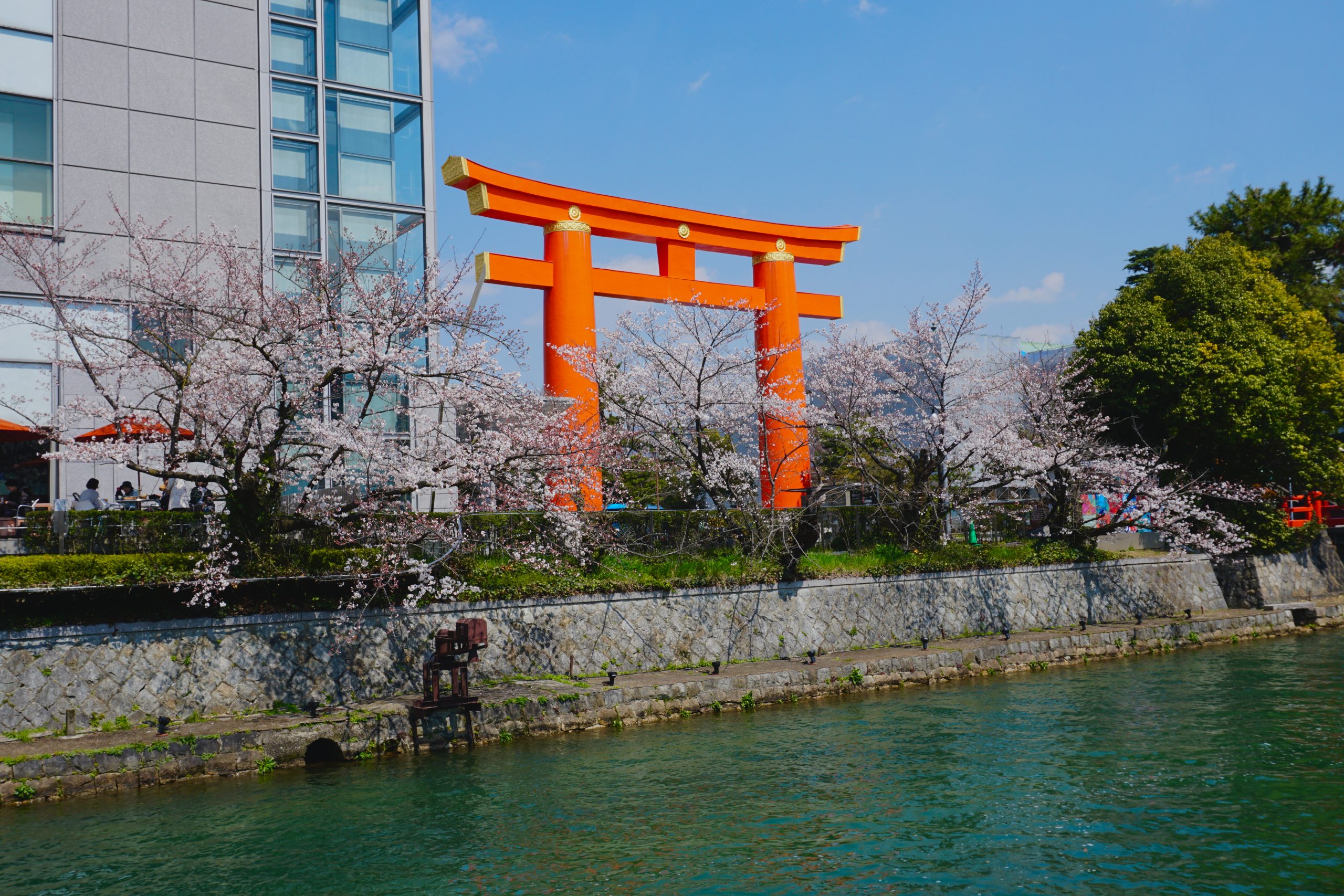 The Heian-jingu torii on the banks of the Lake Biwa canal, Kyoto.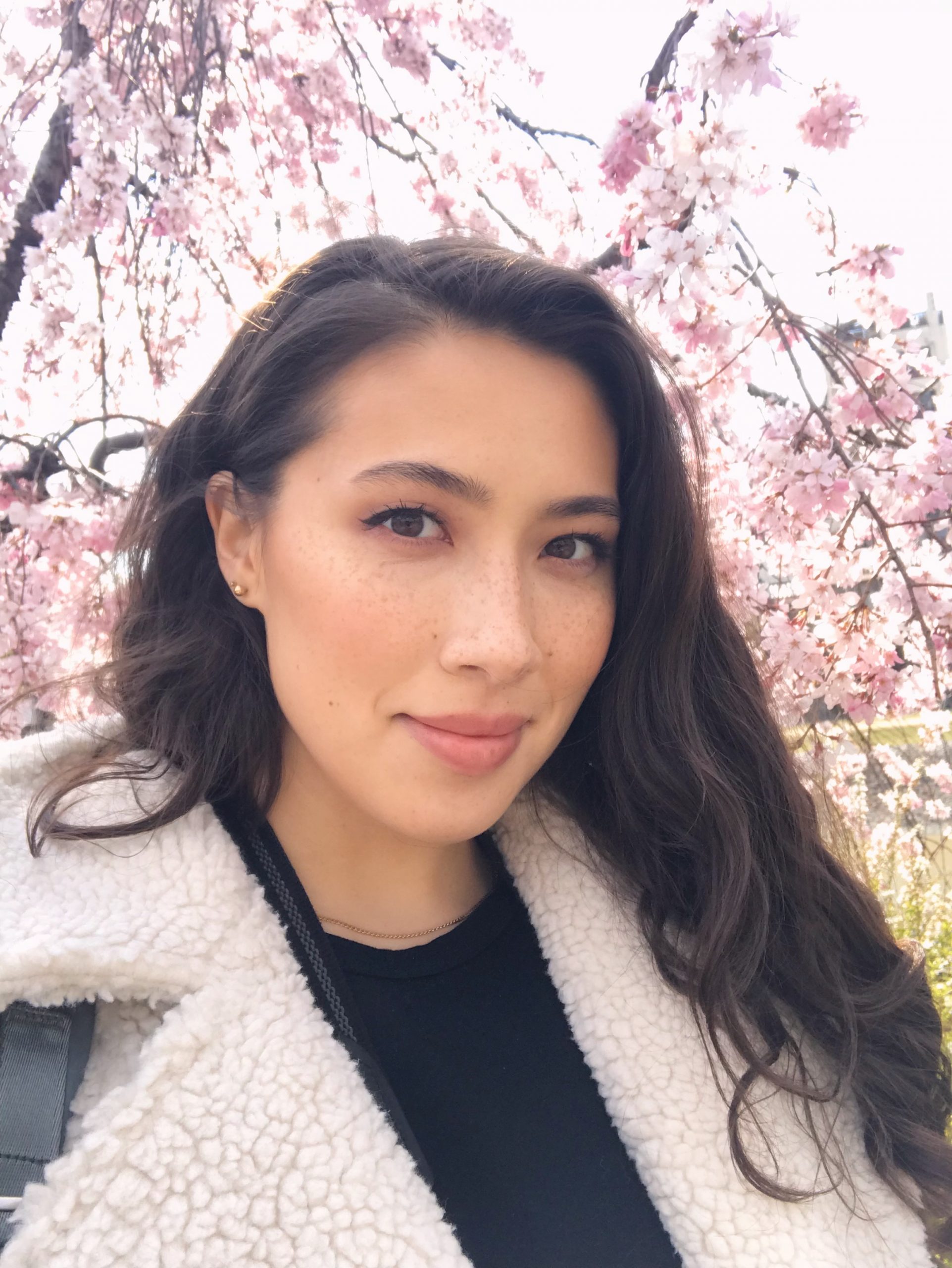 Along the Kamo River, Kyoto.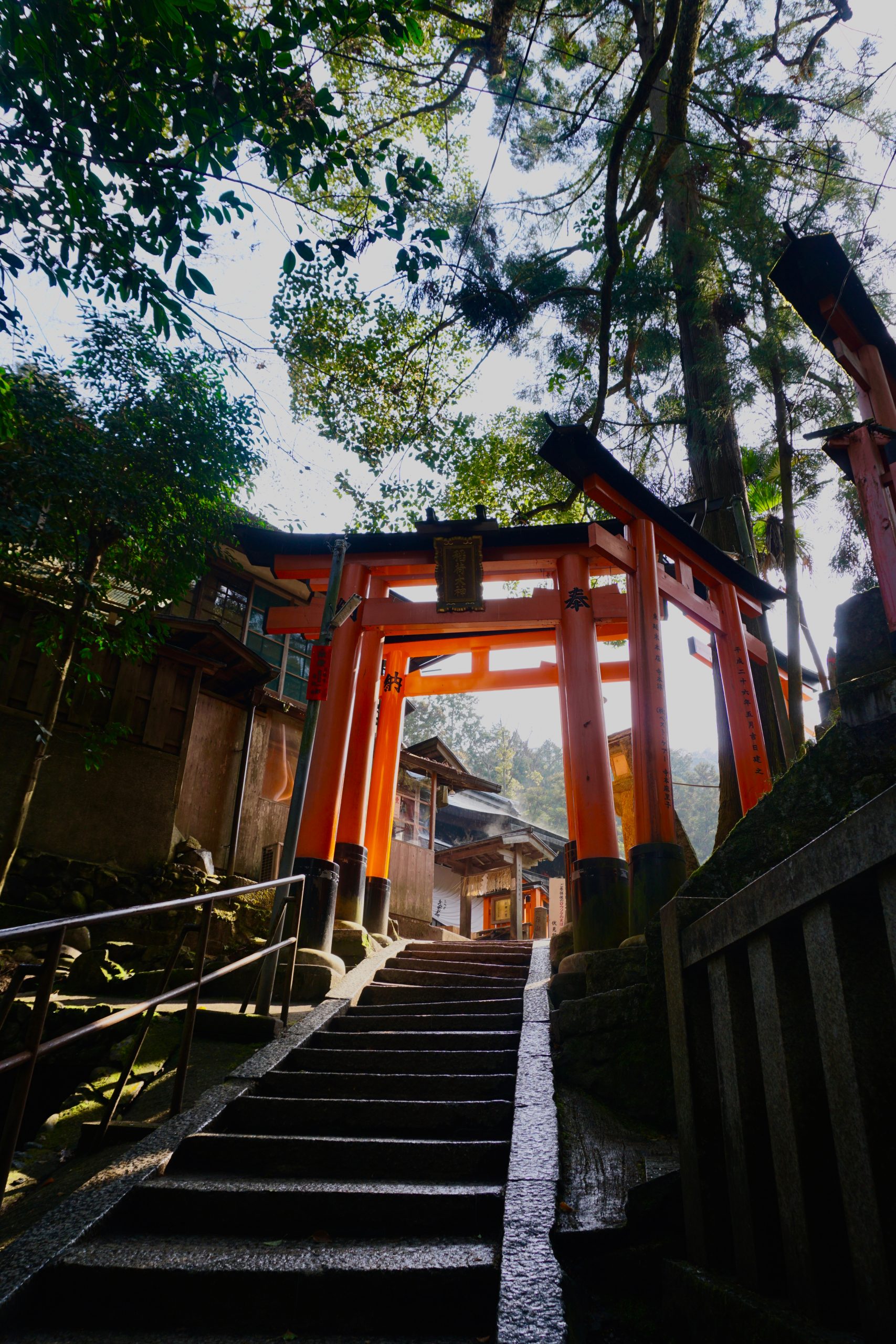 Early morning stillness at Fushimi Inari. Kyoto.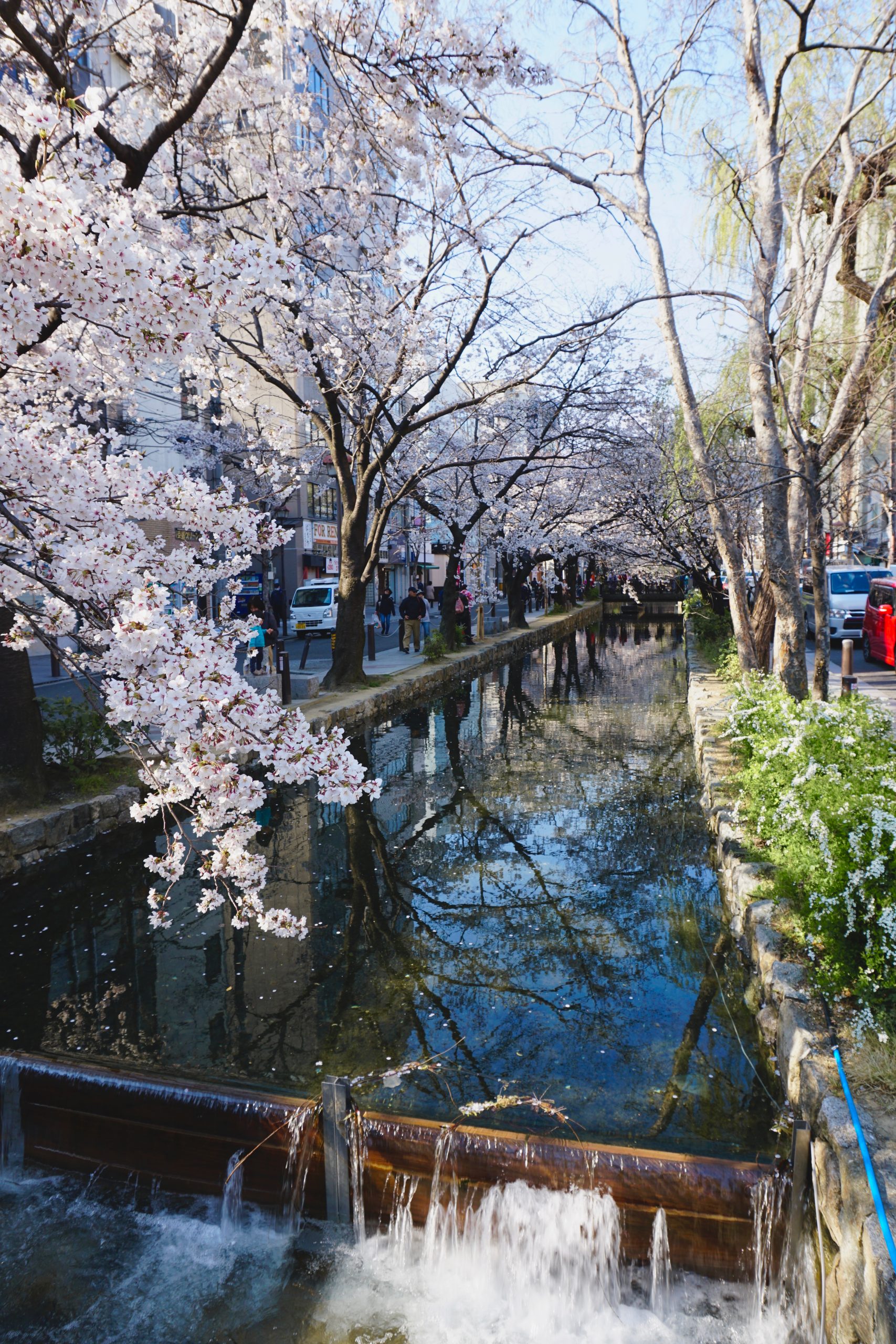 The absolutely sublime Takase-gawa, Kyoto.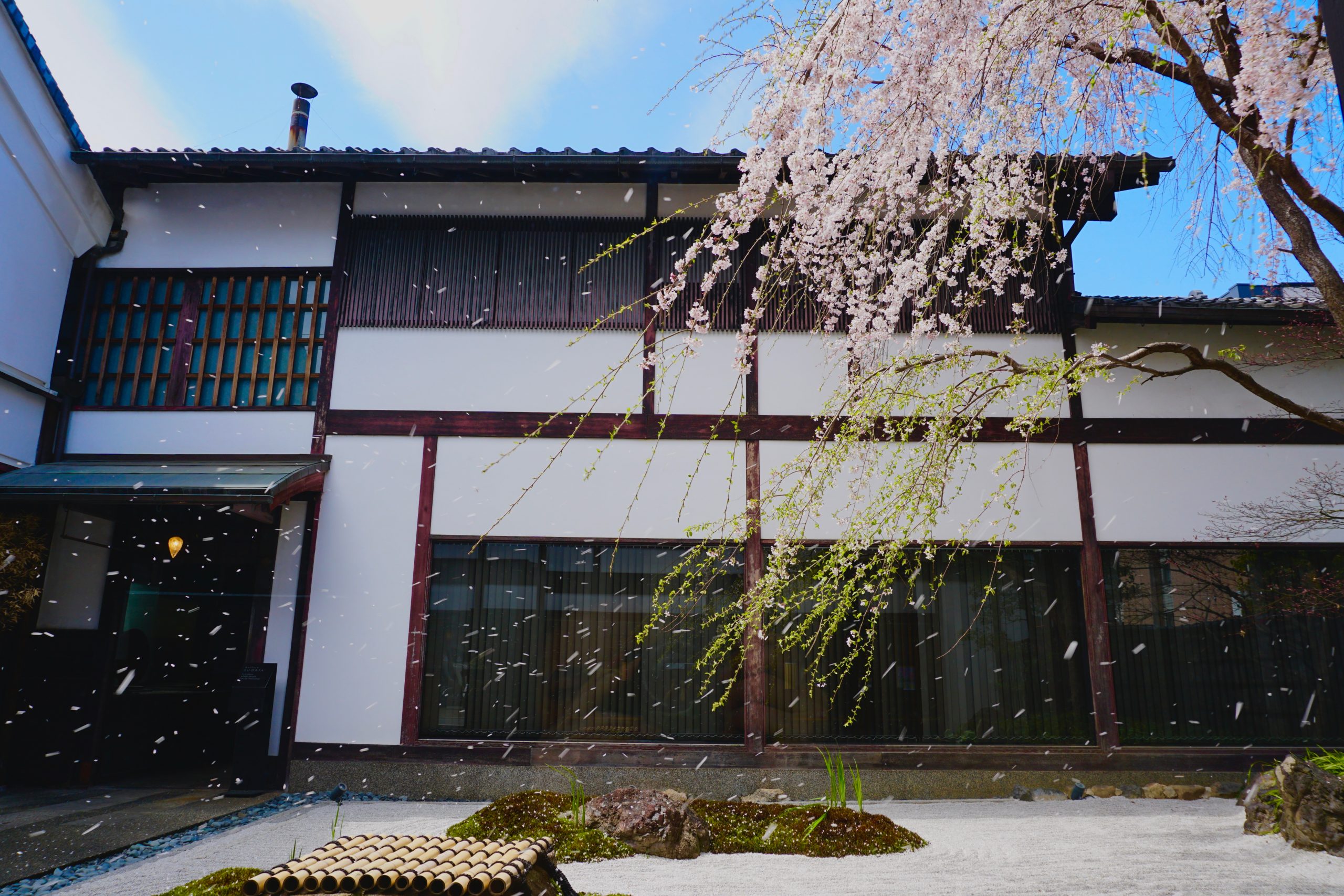 The courtyard of the silent patisserie, Zen Kashoin. Kyoto.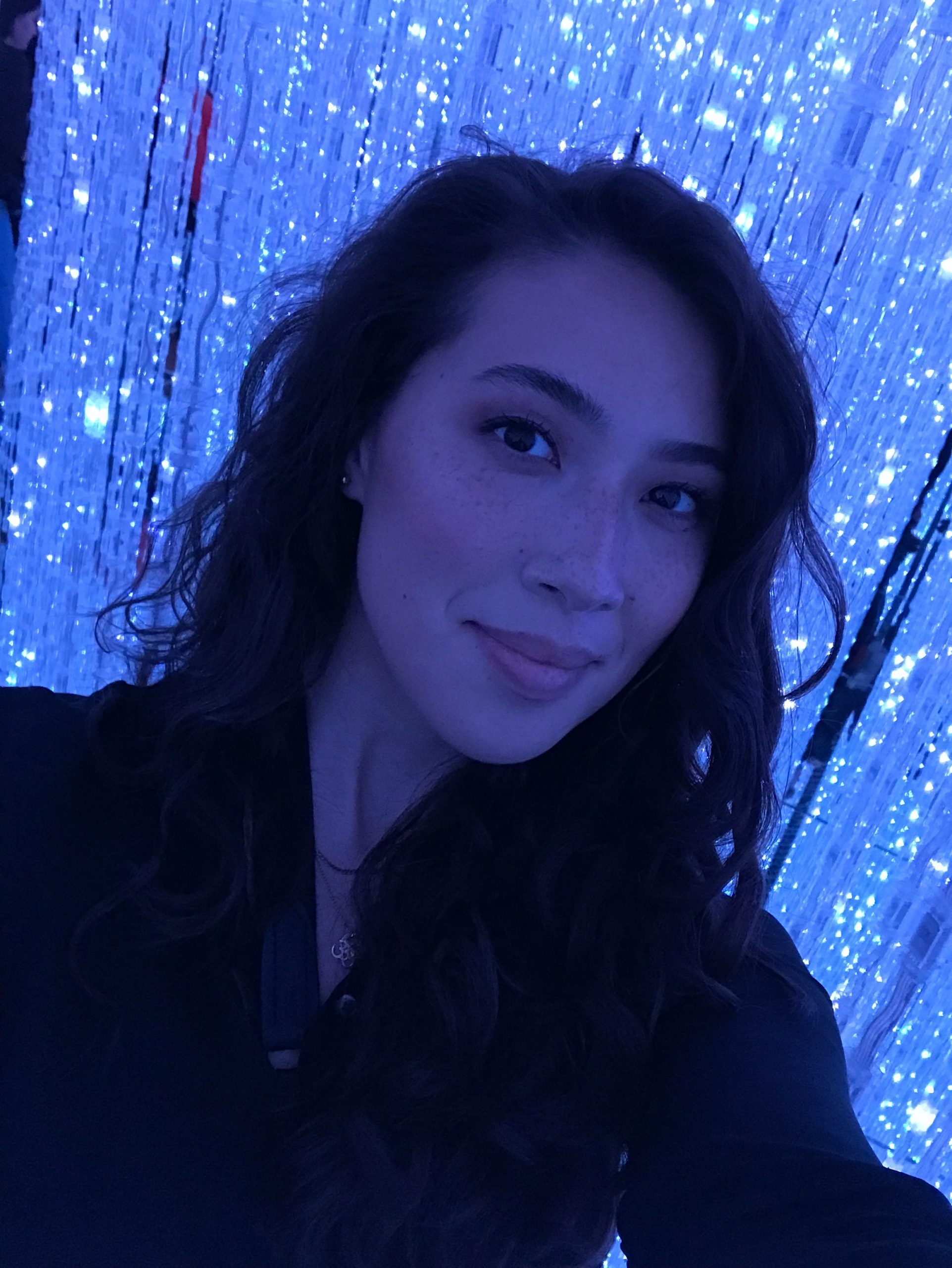 The light forest in Teamlab: Borderless. Tokyo.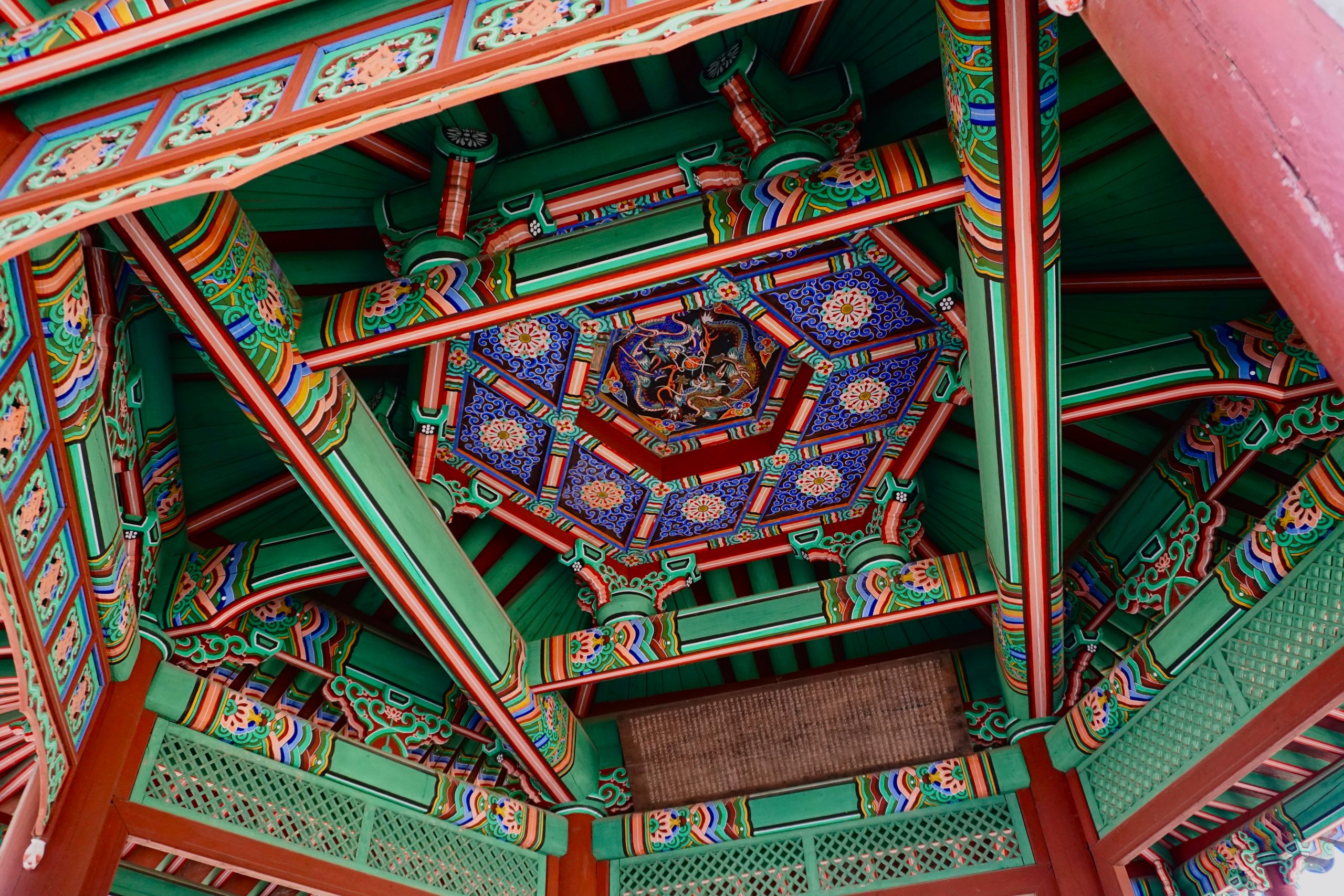 An intricate pavilion in Biwon (Secret Garden) within Changdeokgung Palace. Seoul.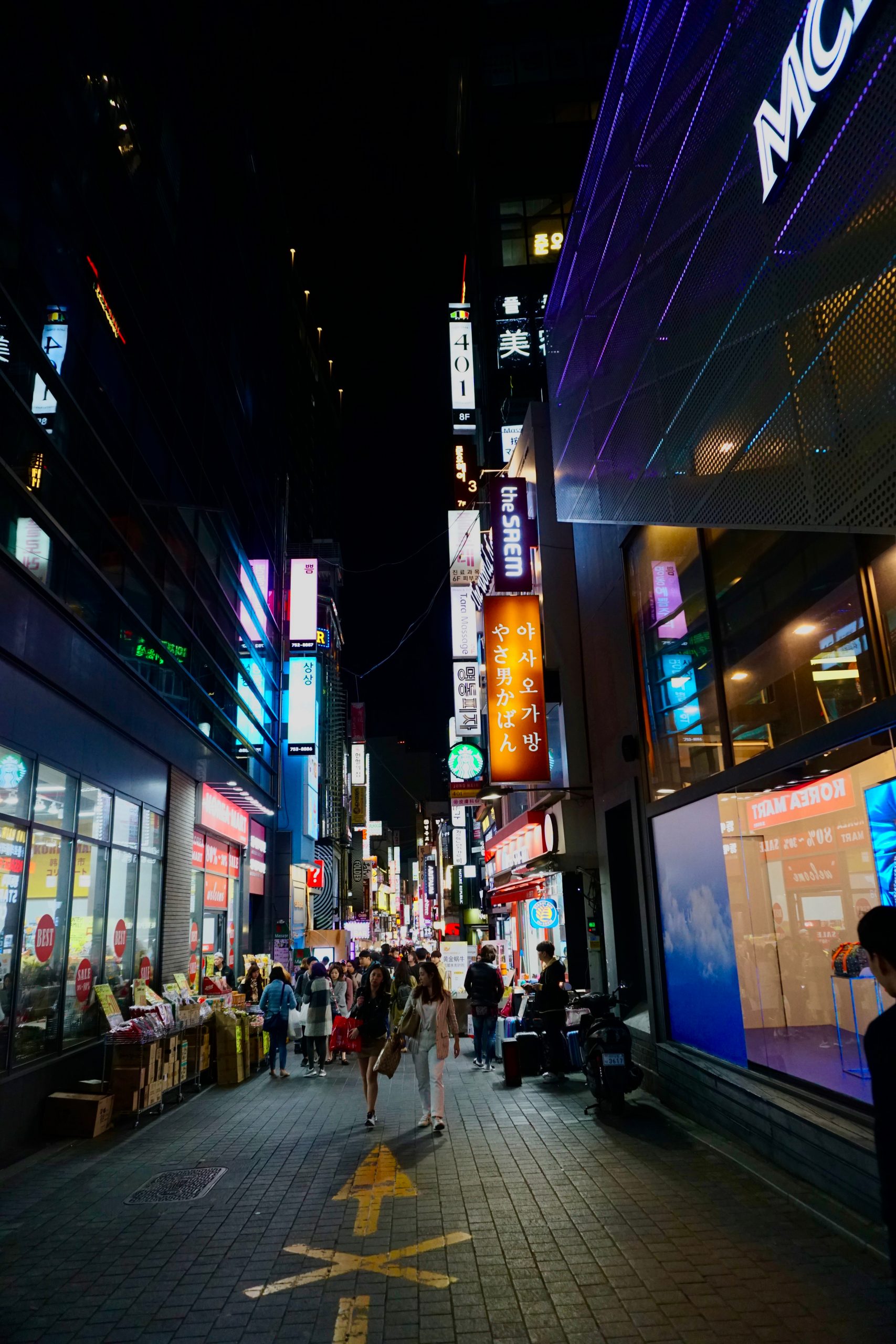 Flashing lights and late-night shoppers of Myeongdong, Seoul.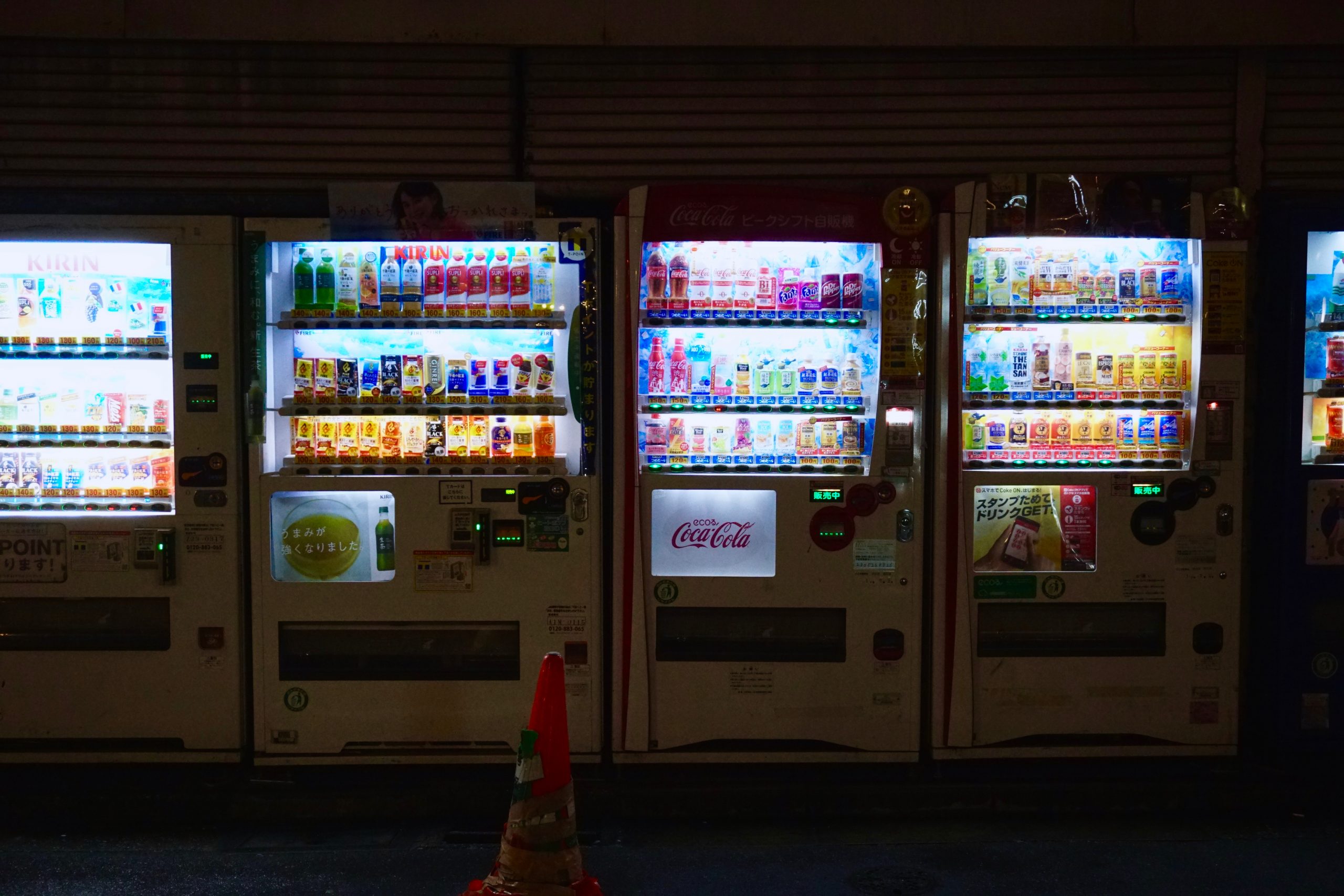 – T O K Y O –
By the time I set out from my hotel in Ebisu on my first day in Japan, I am exhausted and bleary-eyed. Bright, colorful, blinking lights all around dazzle me, and are the only things I took note of beyond my bowl of vegetable ramen and the crisp edges of a piping hot red bean taiyaki.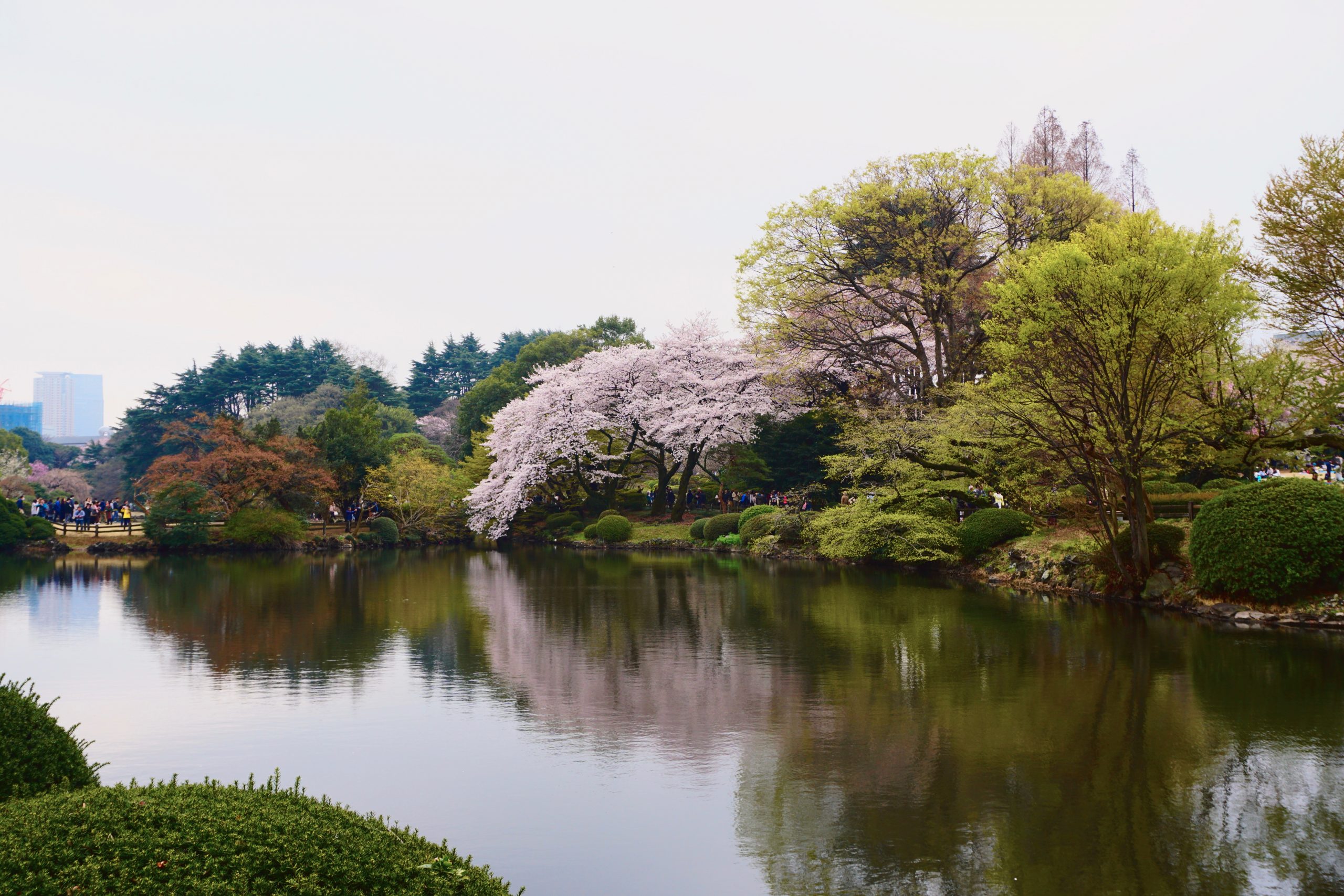 On my second day, after moving to my second hotel in Shinjuku, I made my way to Shinjuku-gyoen, an expansive national park. There are about 1,500 cherry trees here!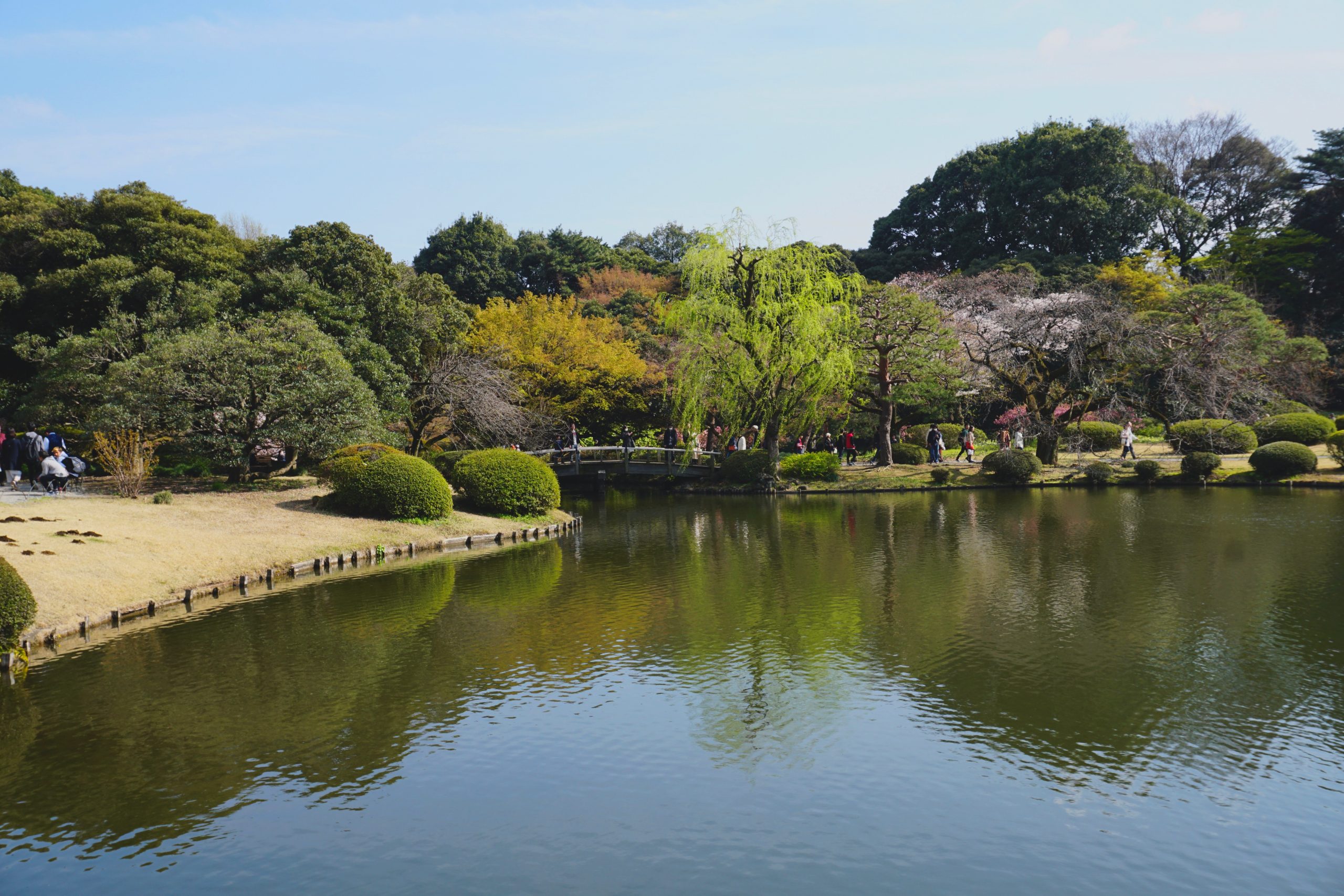 Every corner of the park was surpassingly lovely, and completely packed full of people. People enjoying hanami, people taking photos, and others just strolling underneath the blossoms. Particularly beautiful branches drew comically large crowds, and yet everyone was polite and relatively quiet.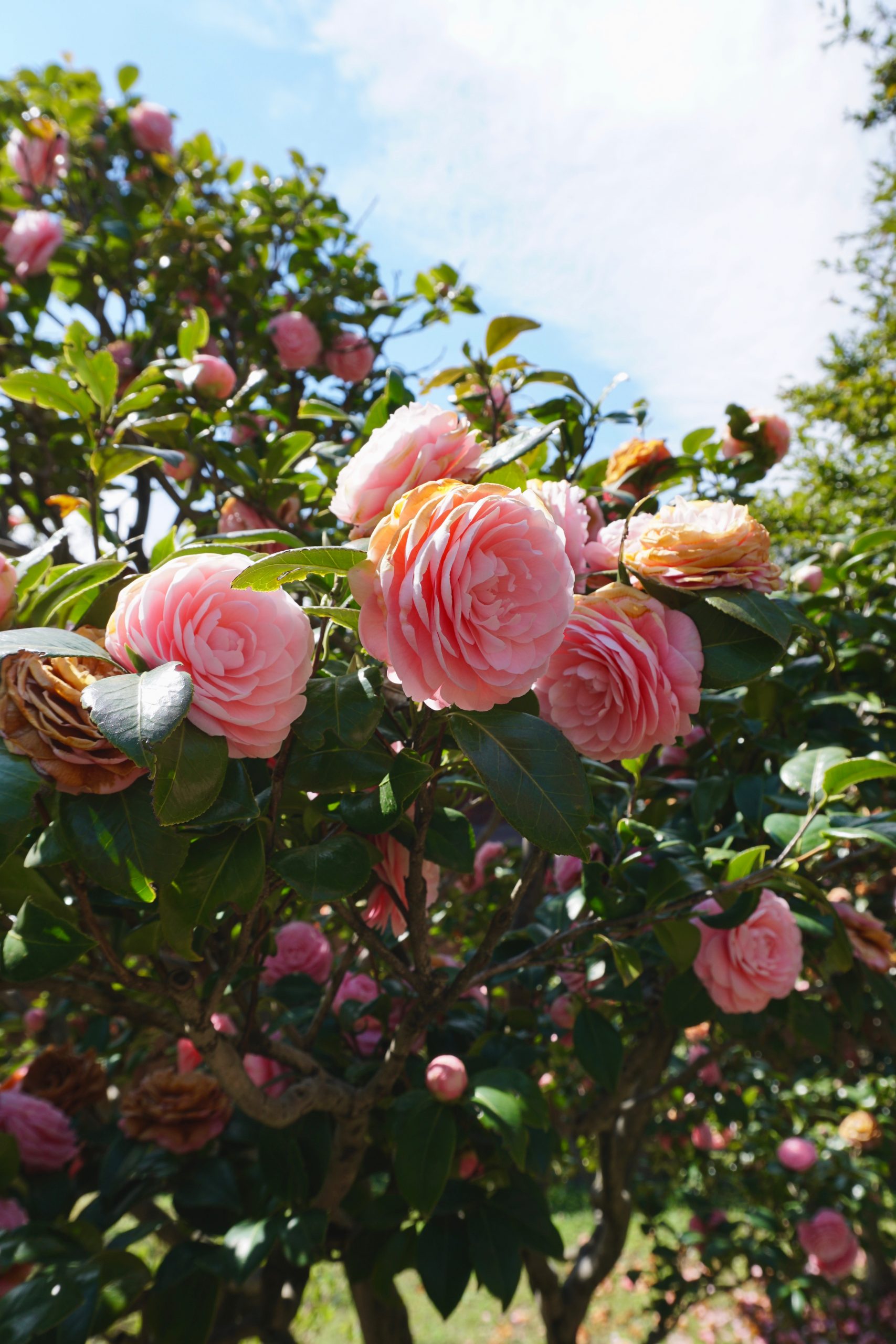 I woke up early and was admittedly underwhelmed by the Tsukiji fish market. The Hamarikyu Gardens, a short walk from Tsukiji, were far more enrapturing for me. Lovely sakura and camellia trees in the immaculately landscaped gardens were fully flowering, and it was a very quiet and peaceful place.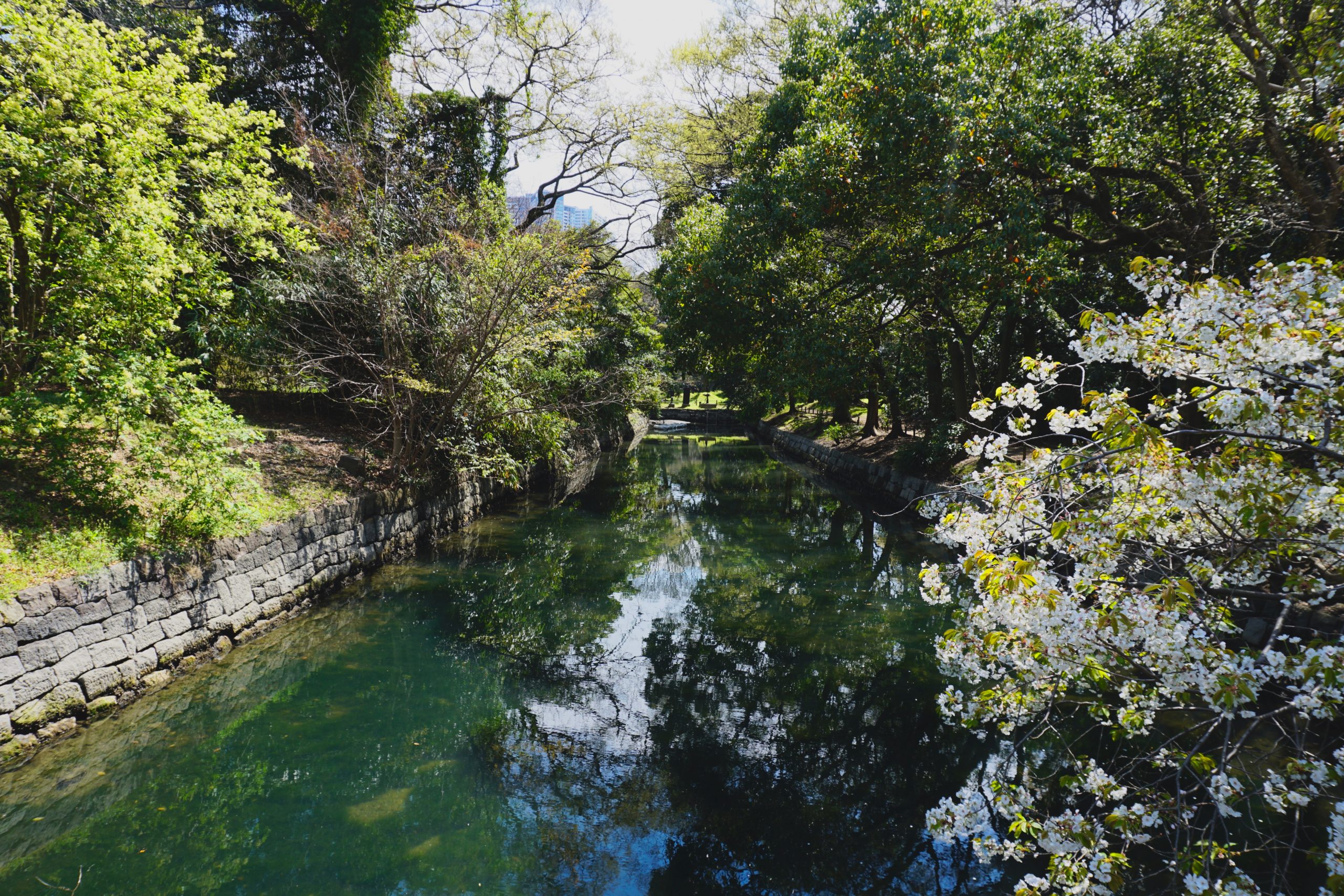 The seawater moat fed from Tokyo Bay was a mesmerizing shade of blue green.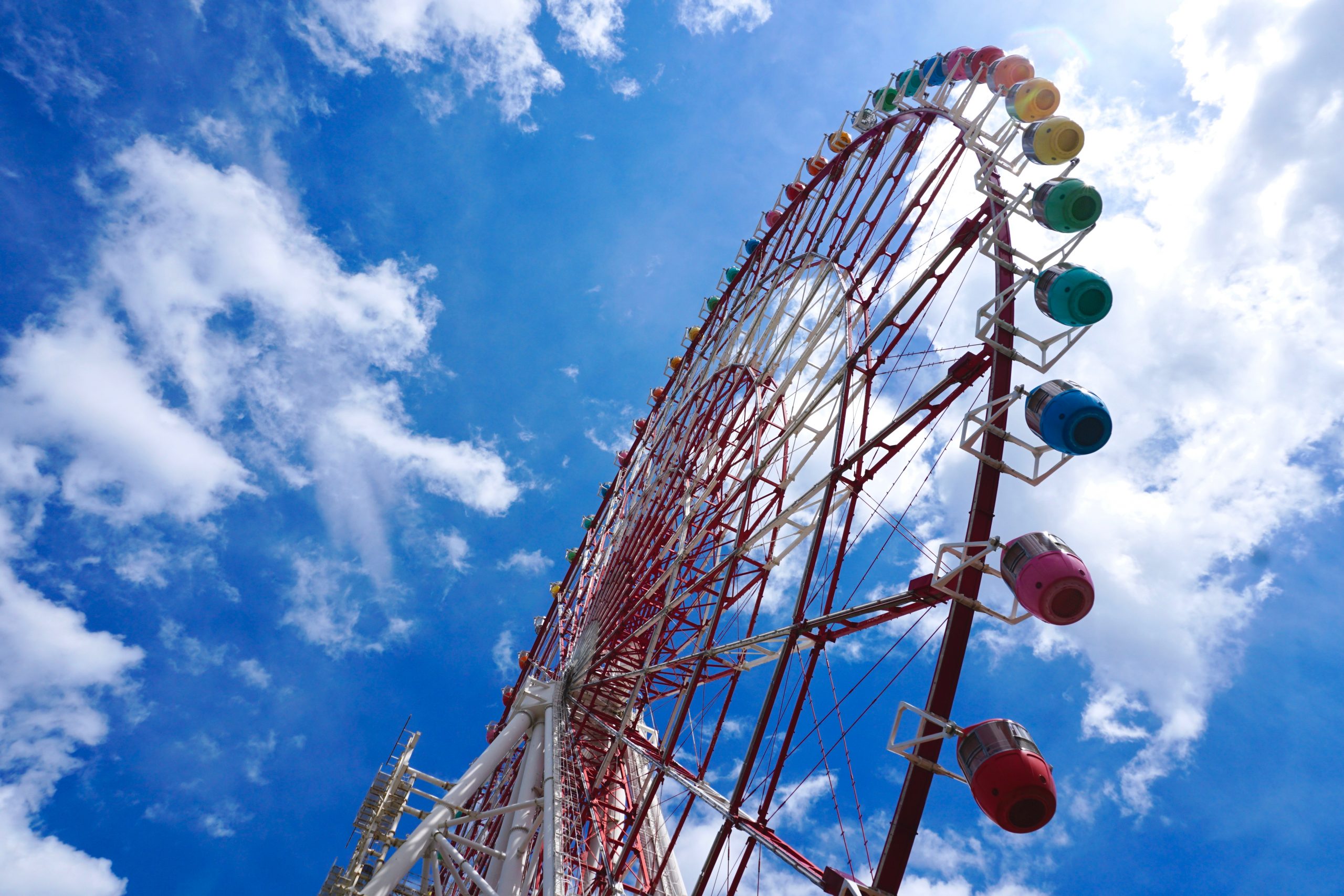 I left the Shiodome area to hop on the Yurikamome line over the Rainbow Bridge (which was a boring white at this time of year, by the way) to Odaiba, a man made island crowned with the giant ferris wheel, Daikanransha.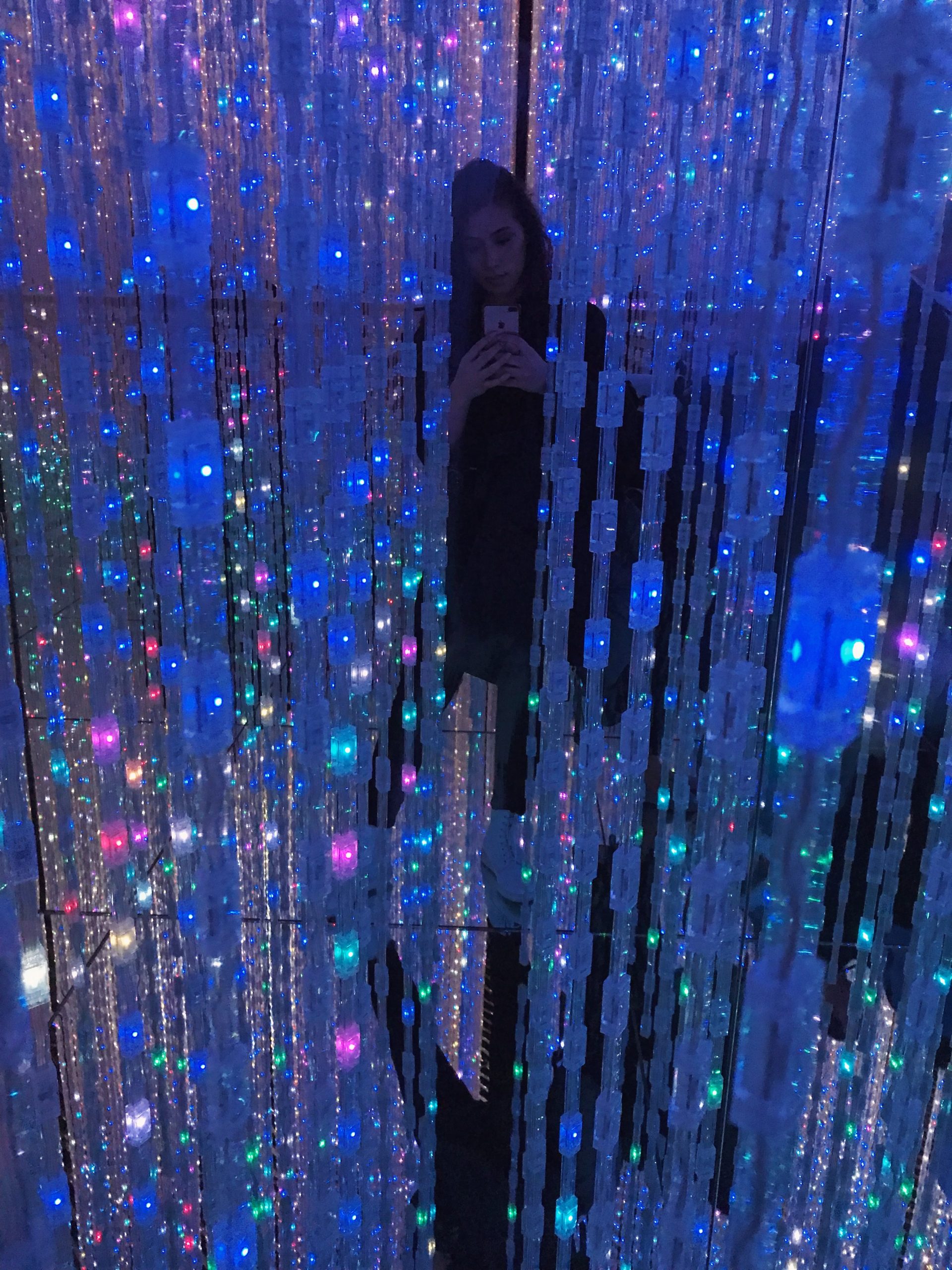 Teamlab: Borderless was wonder after wonder. I must admit that it is a museum that could only exist now; not only for our technological capacity, but also for the heavy saturation of social media. Each exhibit photographs beautifully. The cynic inside me screamed in protest as I, too, fell deep into the insta-traps. And yet as I rounded each new corner, there were times that tears misted, unbidden, over my eyes at the beauty of it all. The forest of cascading droplets of LED light was my favorite. When it momentarily flashed to blindingly bright, sparkling all-white, everyone within the exhibit gasped and gazed in wonder… and hastily fumbled at cameras and phones.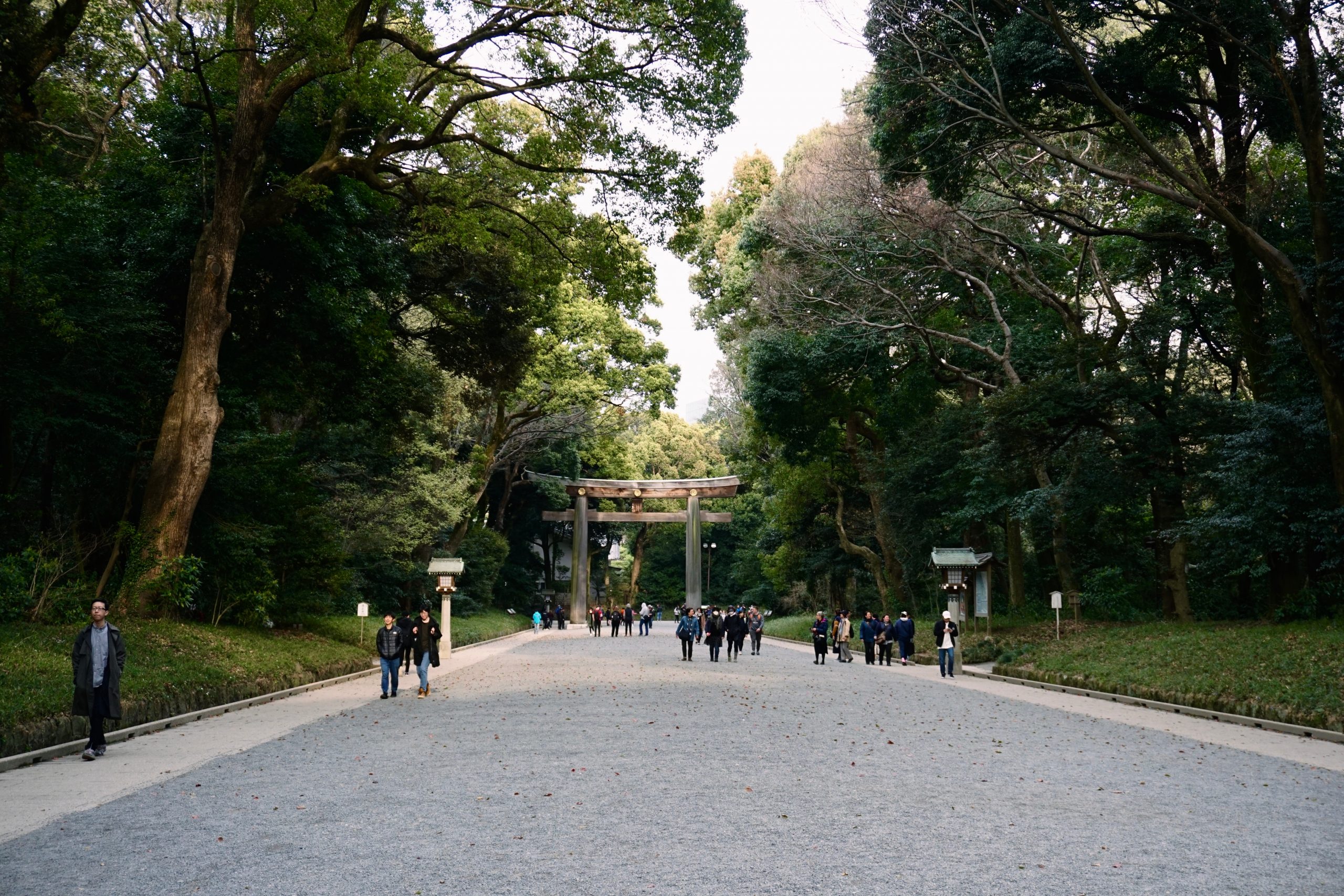 I enjoyed a late afternoon stroll through the oasis that is Yoyogi Park, with its majestic old trees and giant cypress torii, and a visit to the lovely Shinto shrine Meiji-jingu. The detailed sake barrels, or kazaridaru, along the walking paths were an impressive sight. The sun was just hitting the torii as it set. Golden hour.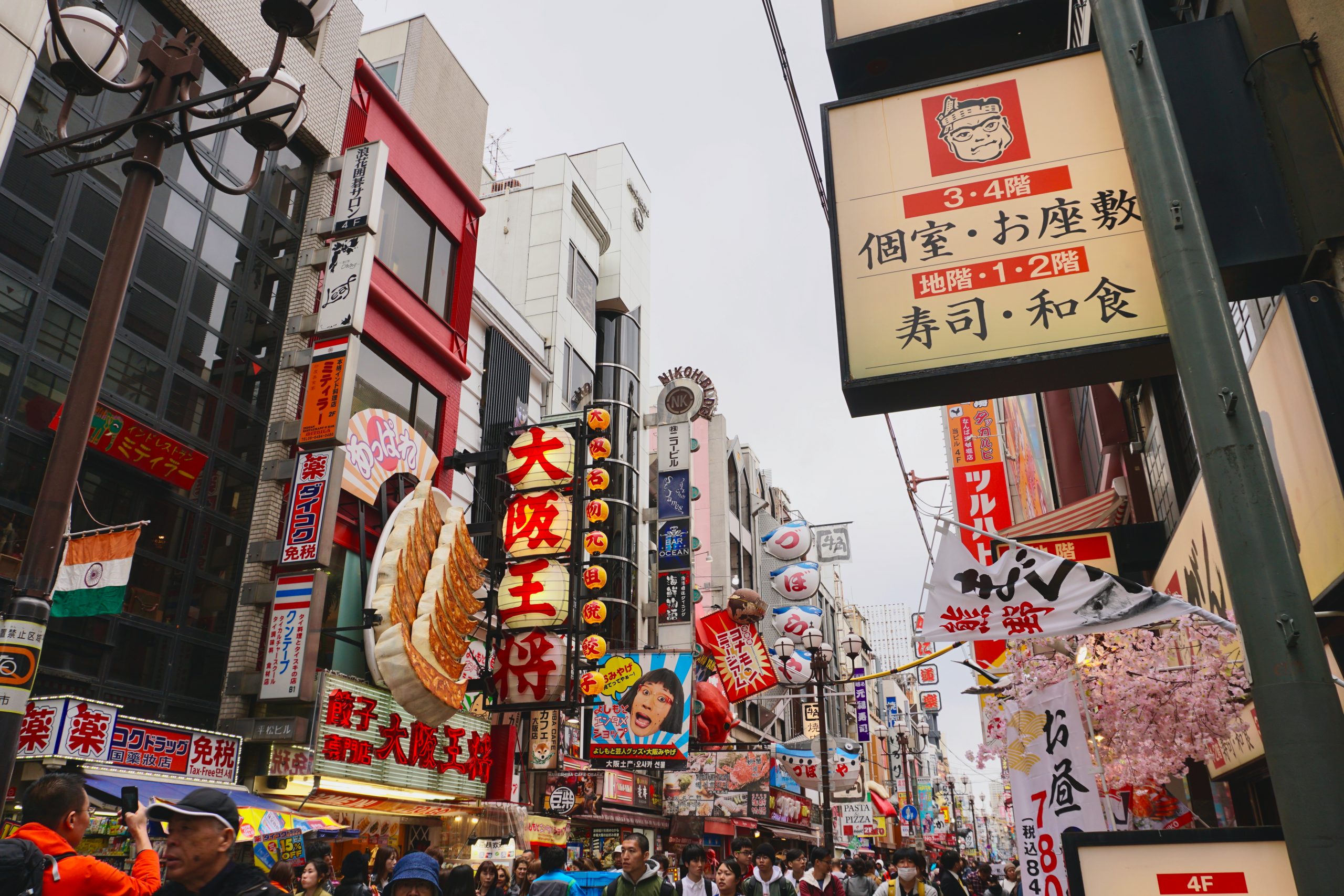 – O S A K A –
Dotonbori, a beautiful, transfixing nightmare of 3D and neon signs all competing for your attention (and wallet).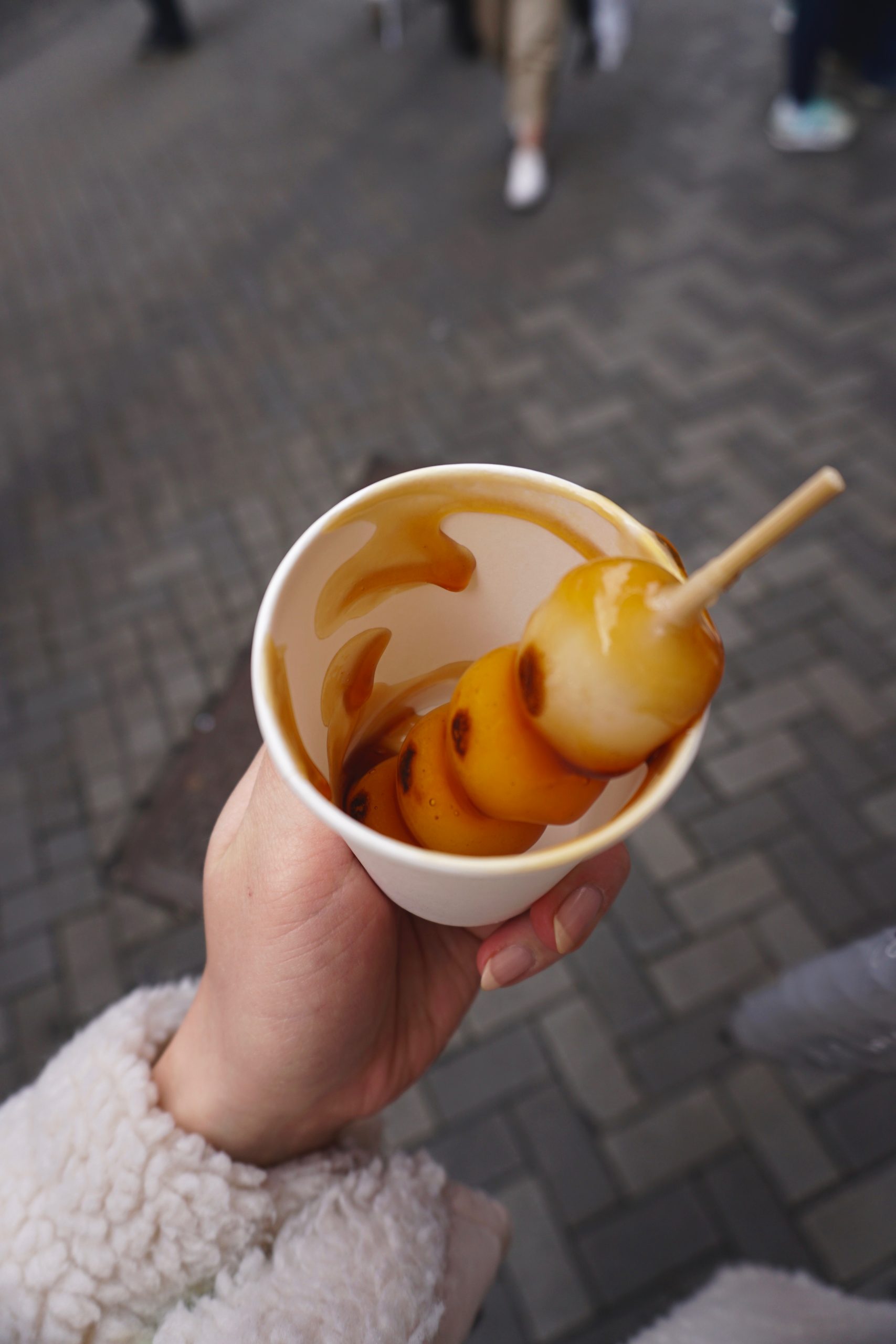 The food in Osaka was out of this world. I tried mitarashi dango, which is sticky and surprisingly savory, and kushikatsu, a fried Osakan specialty, for lunch.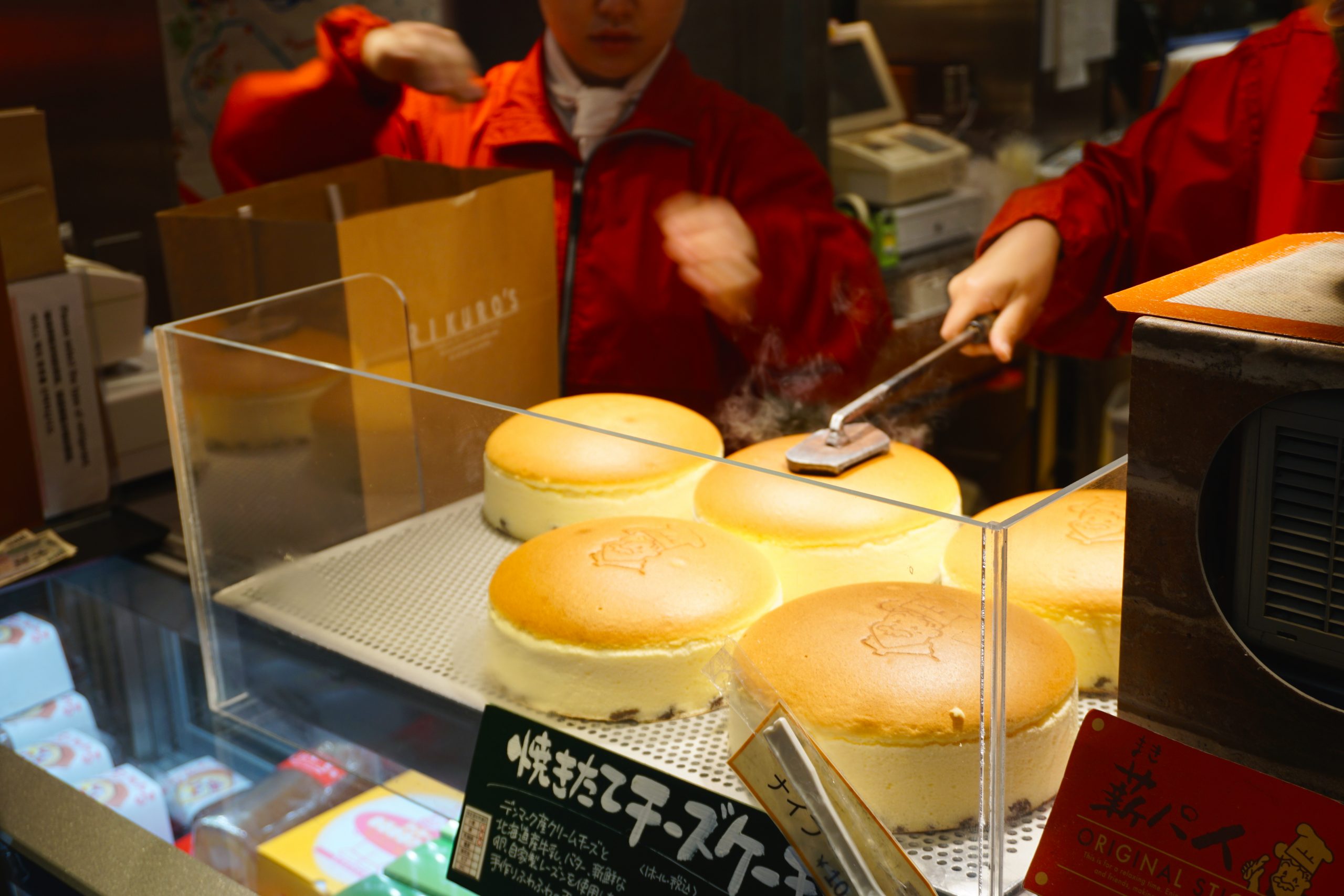 I also tried two types of cheesecake, the famous and jiggly Uncle Rikuro and a mini PABLO. I preferred the latter, not going to lie.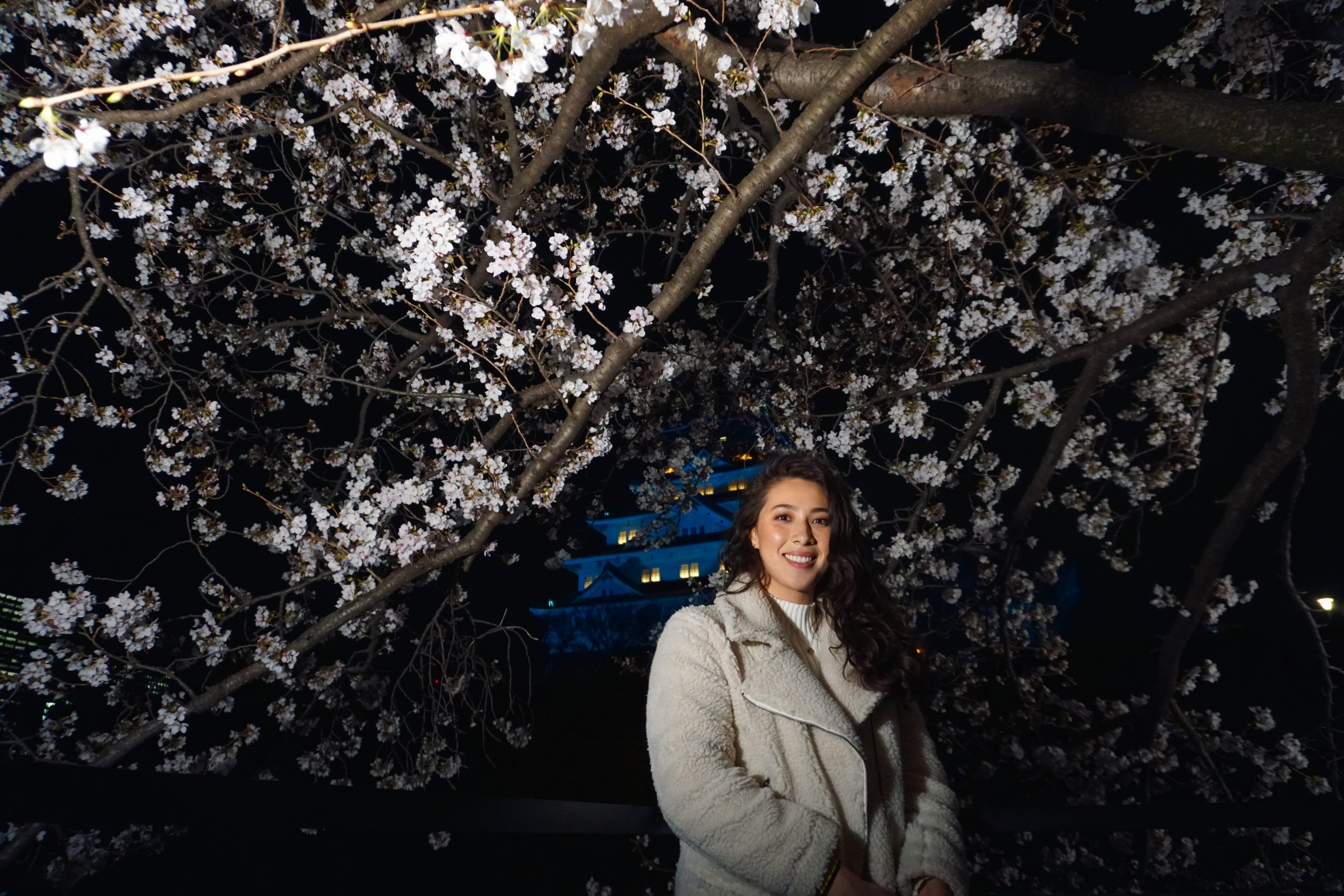 I spent the evening strolling the grounds of Osaka Castle, which was illuminated in cerulean blue along with all of the sakura trees in its gardens.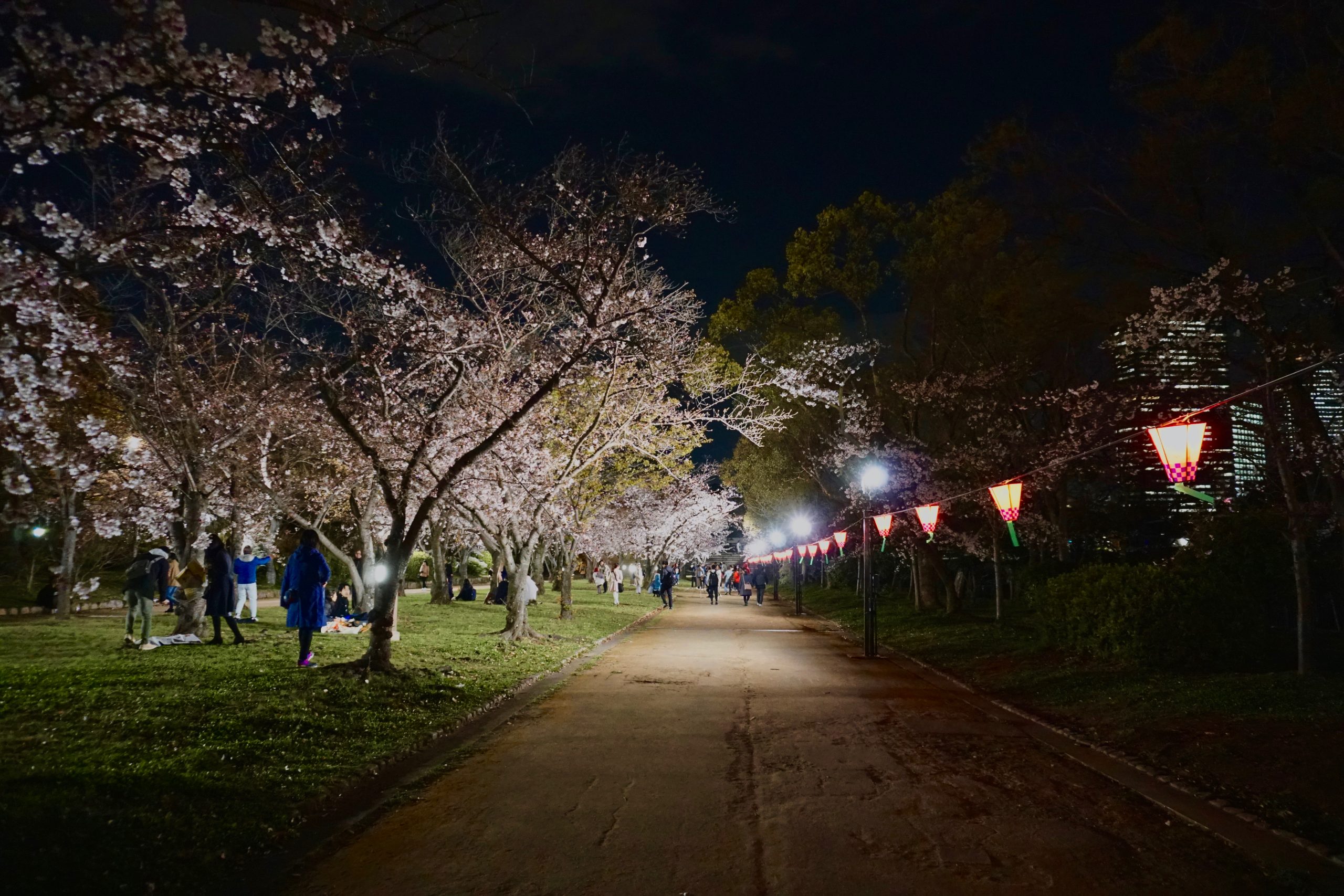 Raucous hanami crowds of business men and women were drinking and eating under the lights, providing a buzzy, warming hum to the cold and dark night.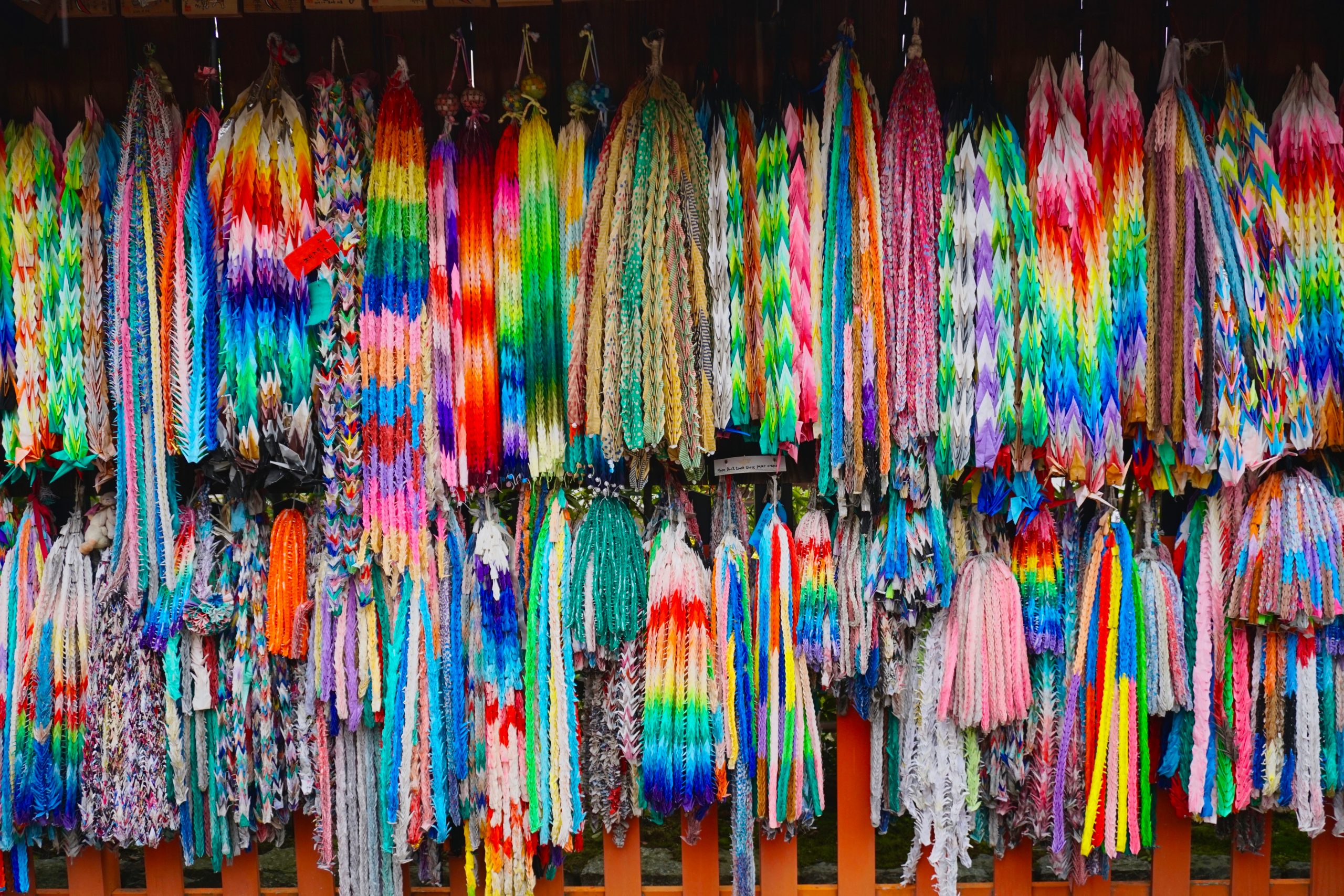 – K Y O T O –
Beautiful garlands of colorful origami cranes outside of Fushimi Inari-taisha.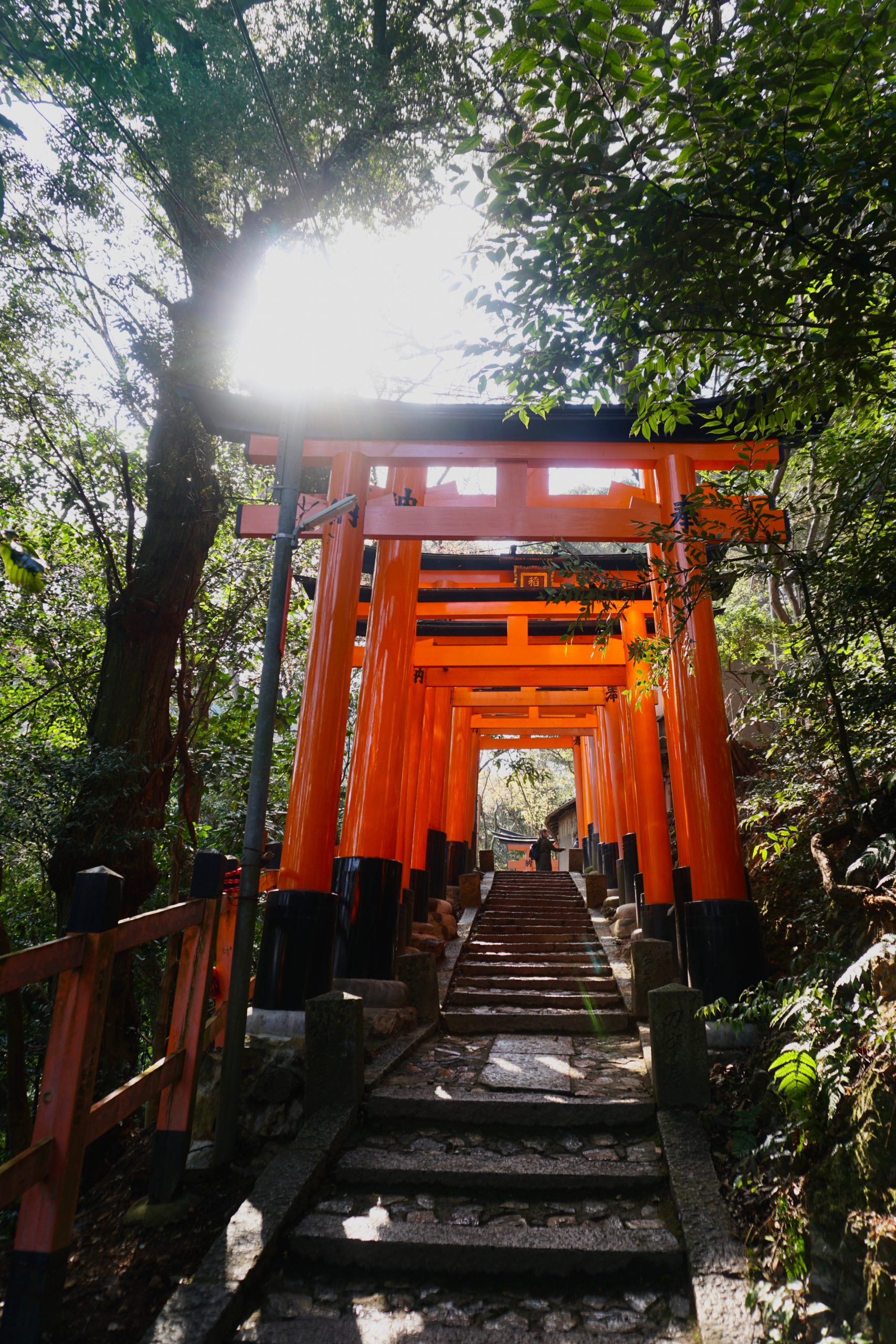 I arrived from Osaka early in the morning, stowed my luggage in a locker, and hopped on the Nara line to get to Fushimi Inari before the inevitable crowds.
A thousand brilliant vermillion torii rise up on Mount Inari-San, and the crowd quickly thinned as I ascended. The drizzling halted, and I soon found myself entirely alone within the stillness of the mountain, sunshine streaming through the mesmerizing gates. It is truly a heart stopping sight to behold; pictures could never do it justice.
That being said, on my way down from the top, I saw crowds so thick they were nearly nightmarish, and the scene felt starkly different from the early morning quietude.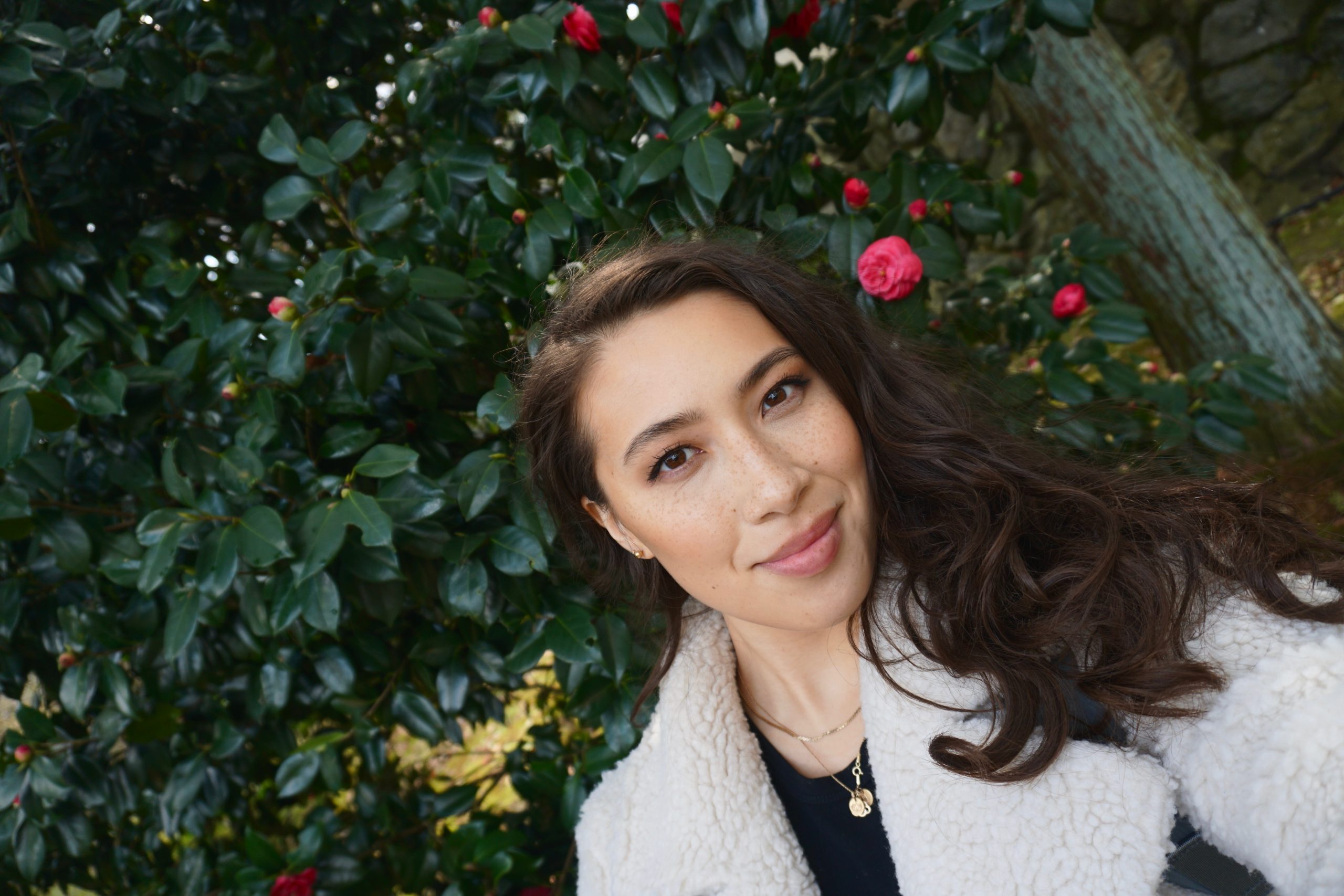 Beautiful fuschia camellia blossoms on the grounds of Tofuku-ji. It's home to a national treasure: the largest and oldest Zen enlightenment gate, or Sanmon, in Japan. It is 22 meters high and was (re)built in 1425. Tofuku-ji is one of the great Zen temples of Kyoto. The structures of the temple are intimidatingly large, and the grounds were peaceful in the late morning. Little else than my footsteps in the gravel could be heard.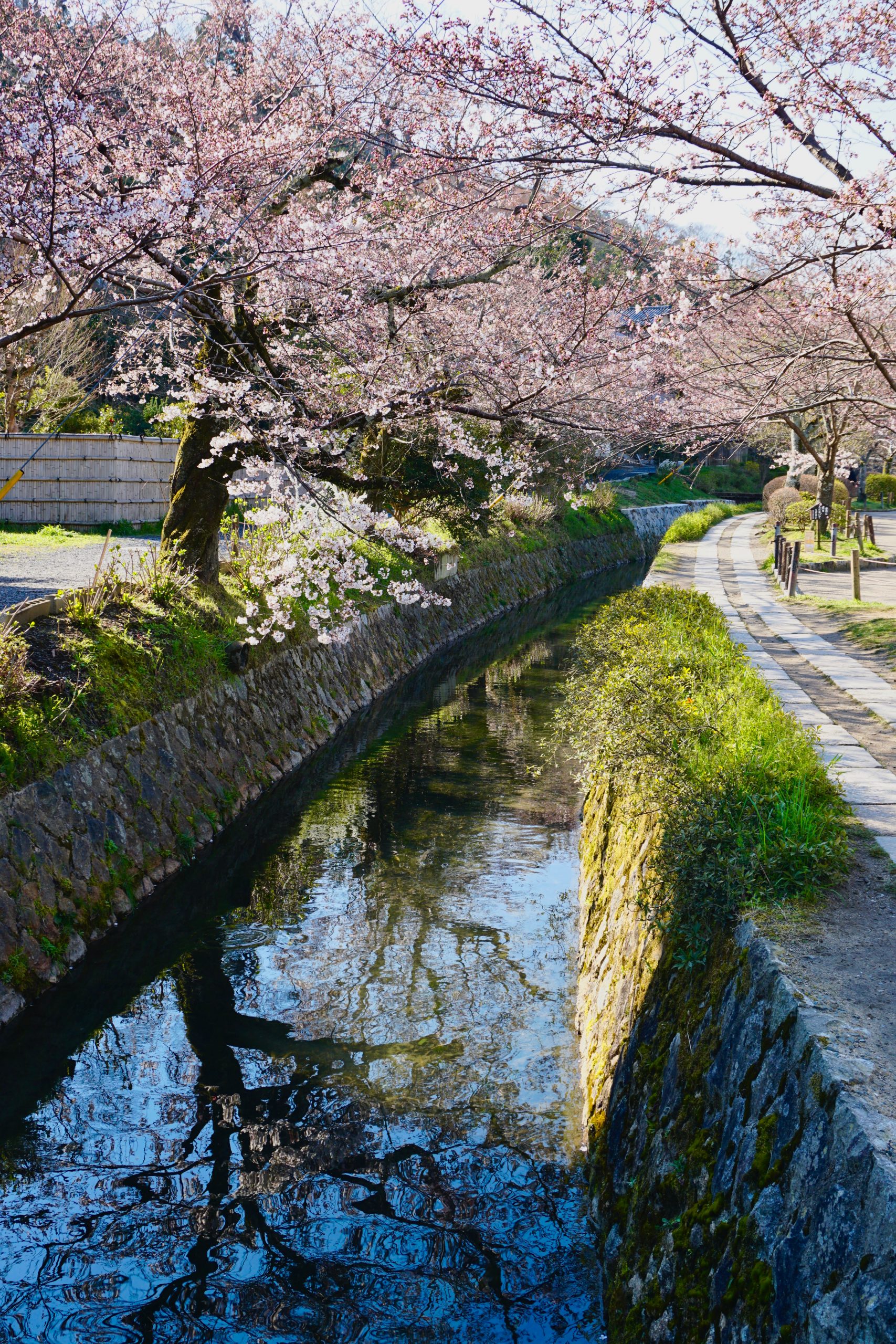 I woke up early once again in order to walk the Philosopher's Path, Tetsugaku no michi, in solitude. The winding stone path follows a canal lined with sakura in full bloom. Nishida Kitaro, a philosopher, was said to meditate as he walked here. With spring bursting, it was not difficult to let go of my thoughts and let appreciation for my surroundings wash over me. I felt immense gratitude and awe following this path. It was one of the most beautiful things I have ever seen.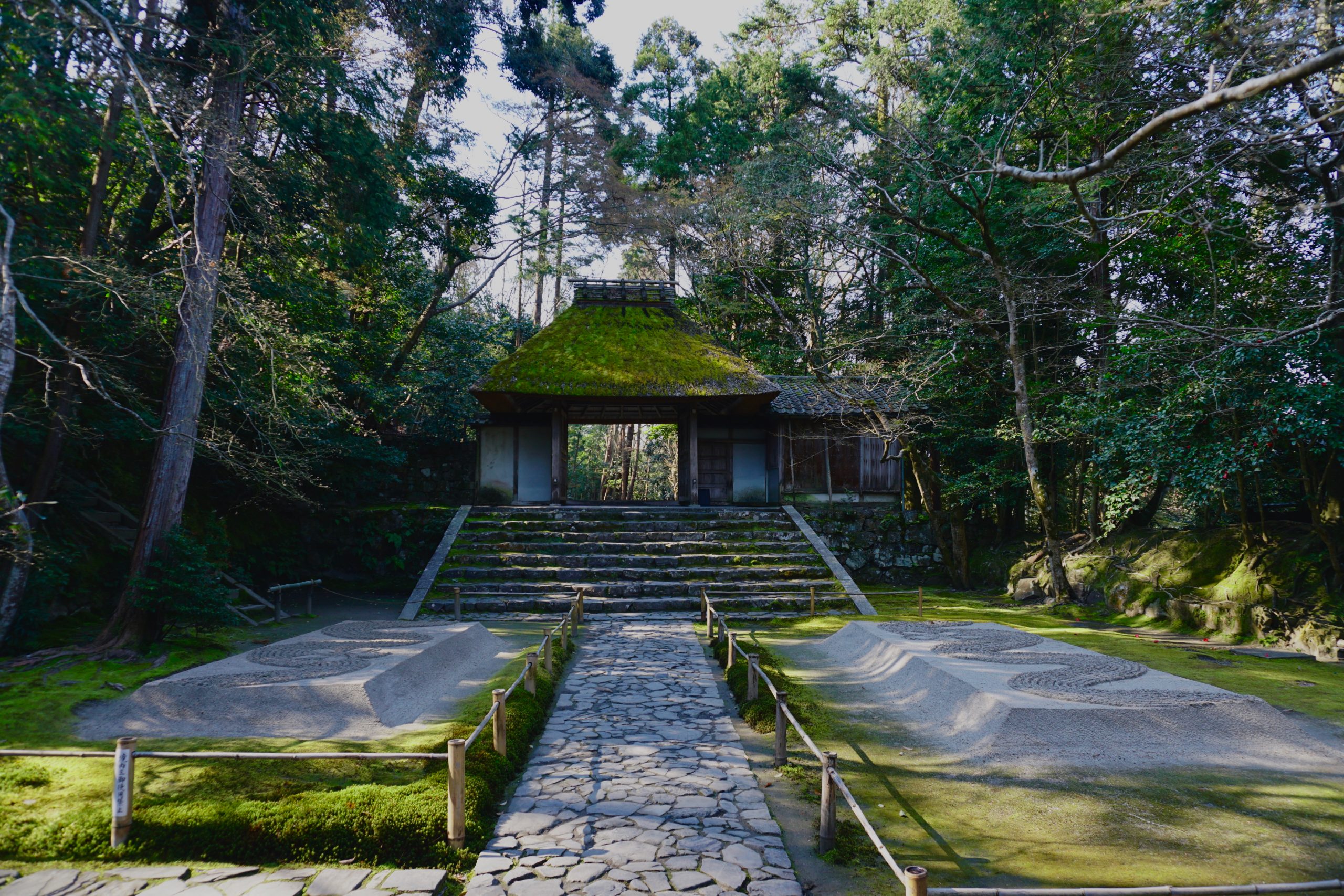 Honen-in is a small, quiet Buddhist temple in Northern Higashiyama. The grounds were practically deserted, but lush with mossy greenery and illuminated by early morning sunbeams. In the secret grotto behind the gardens, I prayed.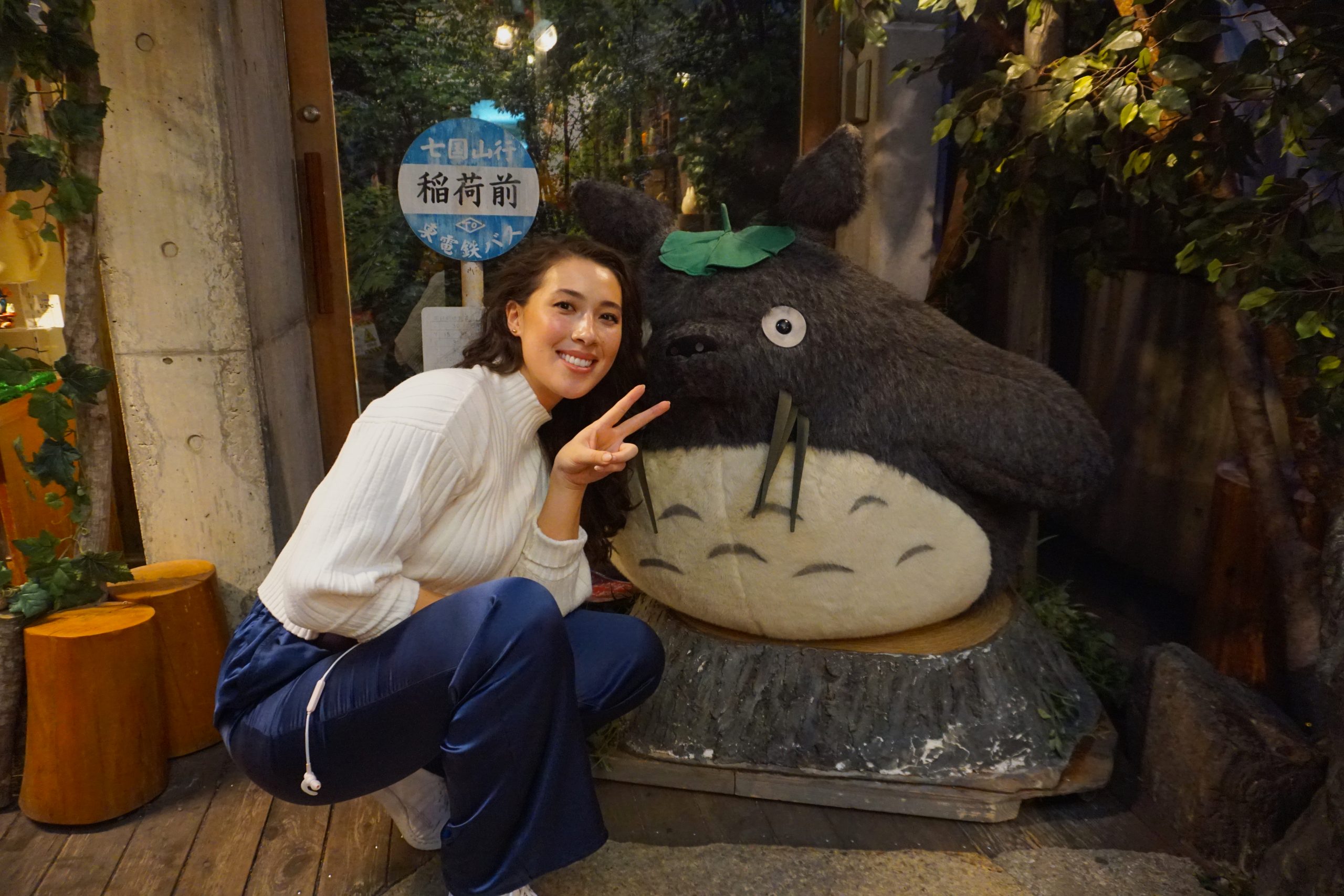 Later, after many temples, I raced up a very! steep! hill in Higashiyama to make it to the Studio Ghibli store before it closed. I saw all my favorite characters and picked up some kawaii gifts for my love. After, I went to a roadside restaurant that looked wholly unremarkable, but was recommended by JD and Eric, my friends from Tokyo. There, I ate the most divine vegetarian ramen of all time. The broth had sesame paste in it that made it fatty and unctuous in a way that vegan broth rarely is. I wish I could eat a bowl of it once a week.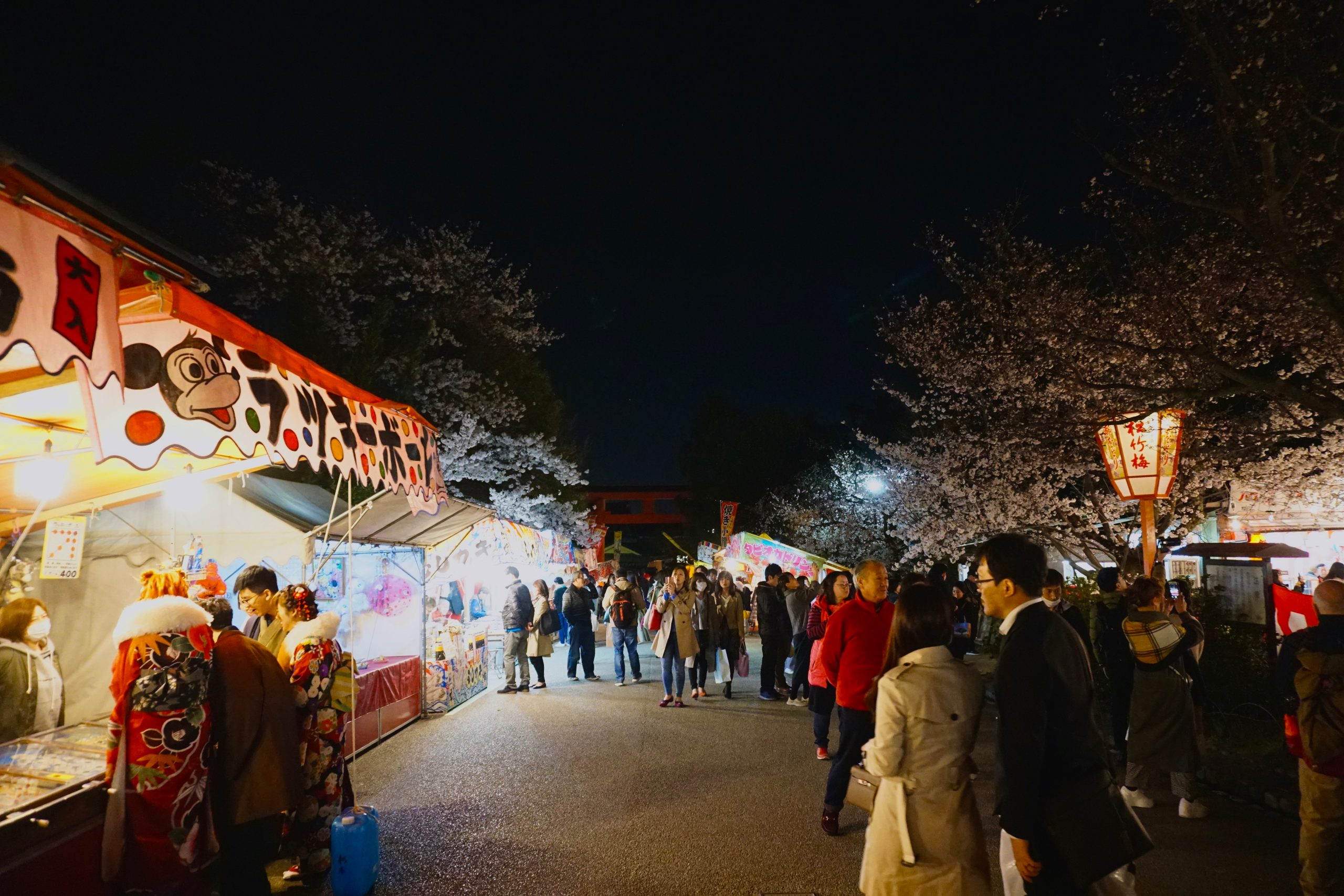 Maruyama Koen and Yasaka-jinja felt straight out of Spirited Away, with the endless food stalls and lanterns bright against the blackest of nights.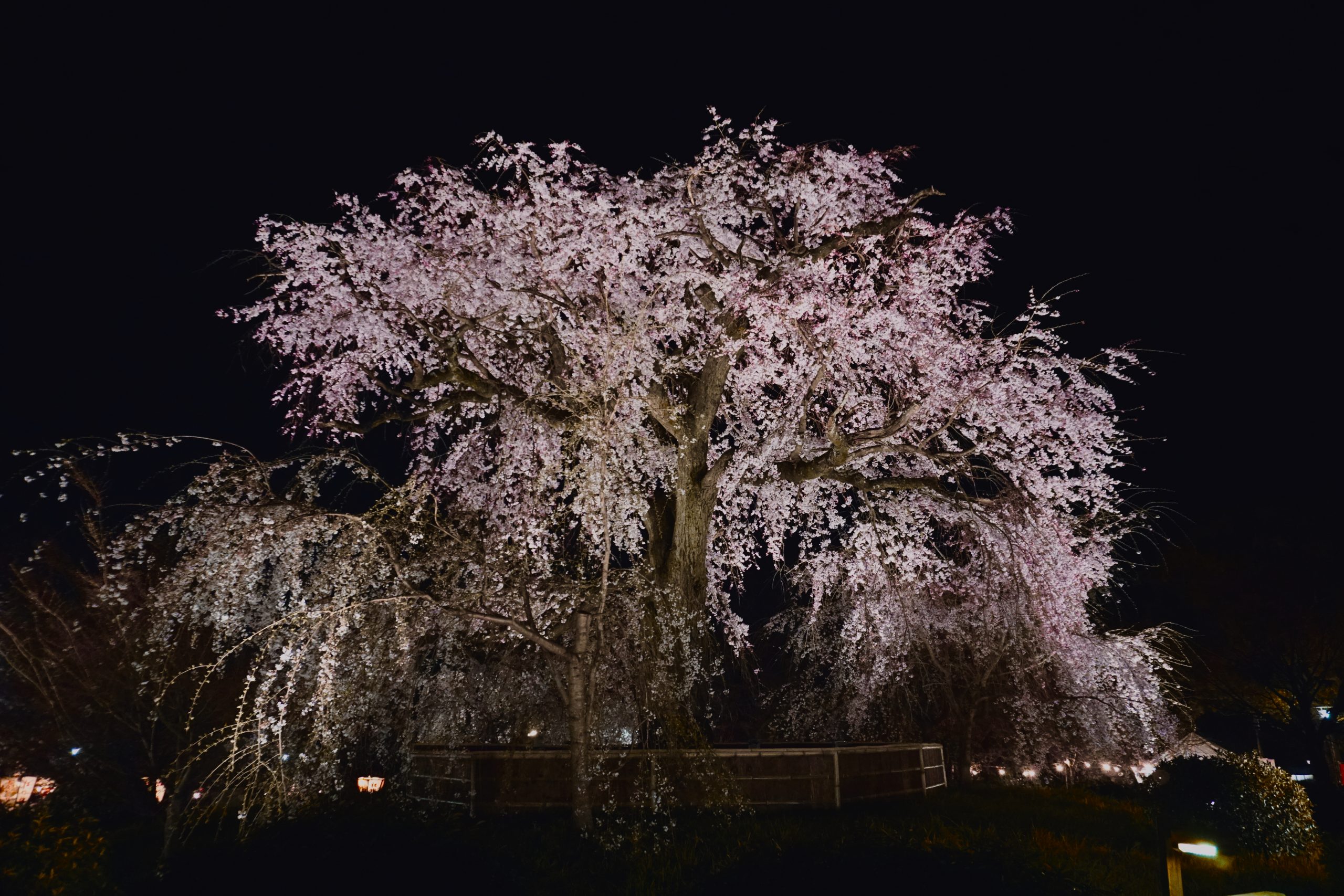 An enormous shidarezakura, a weeping cherry blossom tree, is illuminated at night. It is also known as the yozakura, or nighttime cherry tree, of the Gion district. The magnificence of this tree makes one's heart beat faster as you gaze up at it. Fires were lit around the tree, adding a flickering warmth to the entire scene.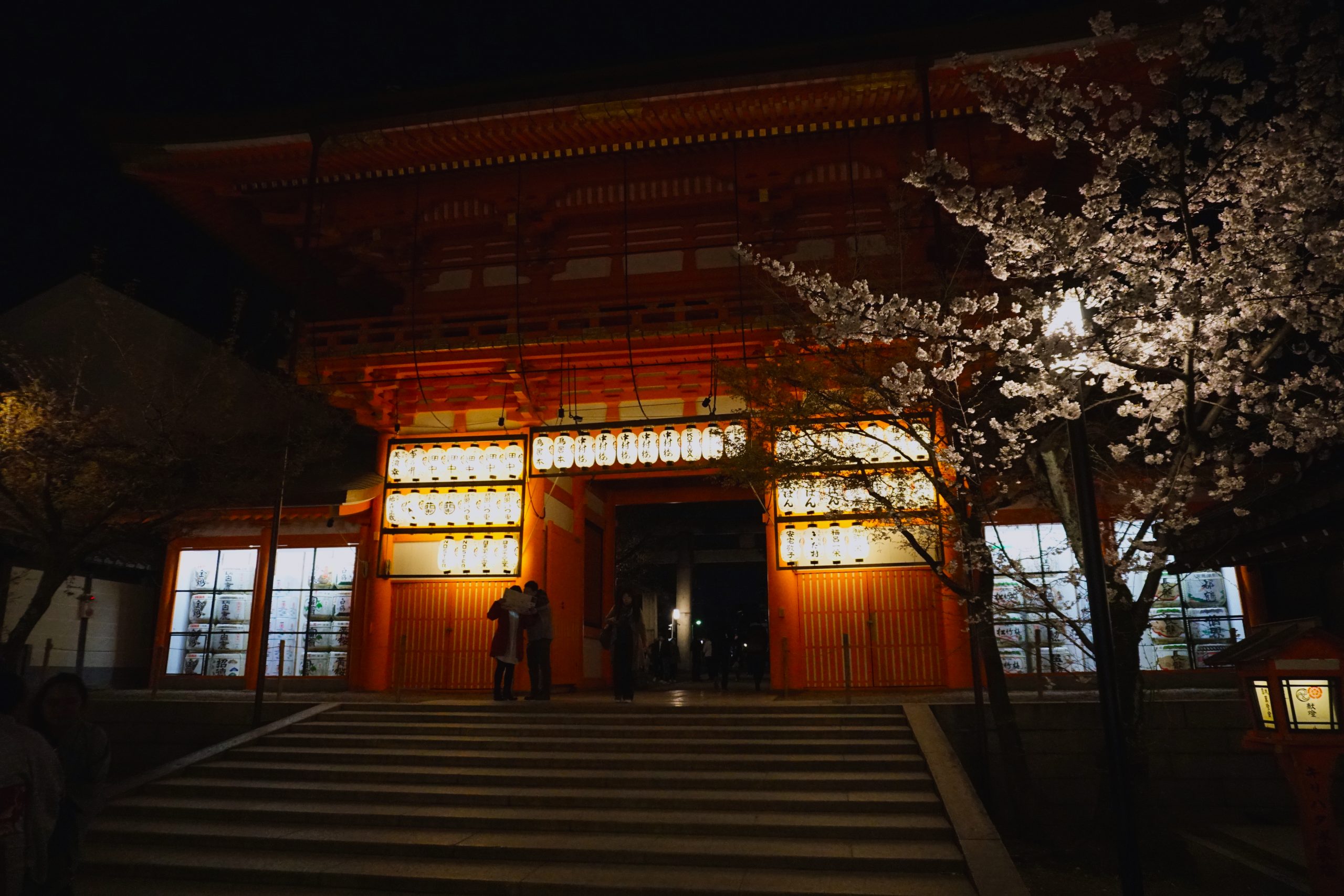 The beautiful vermillion of Shinto shrines and temples glows beautifully when illuminated at night.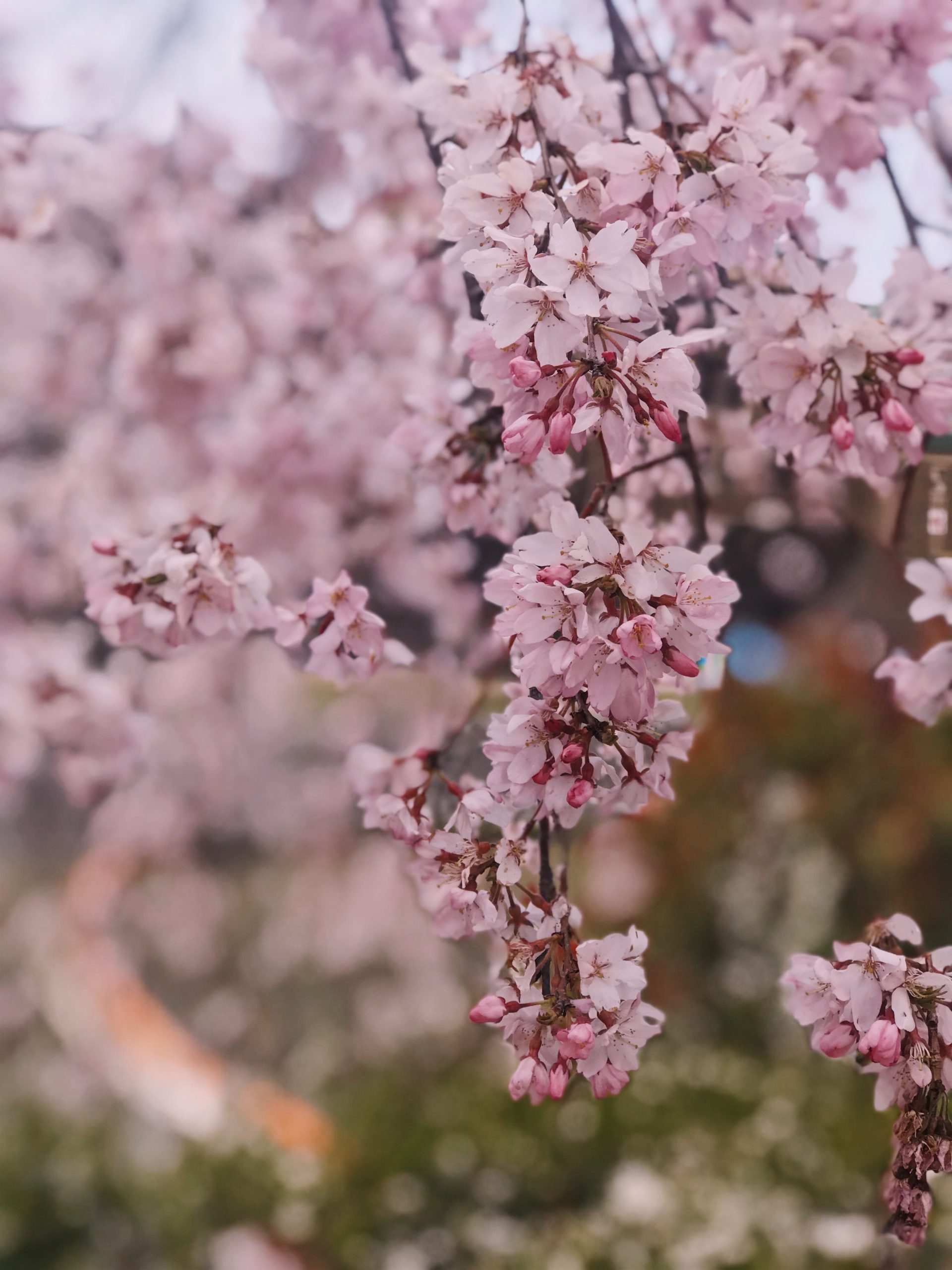 Gorgeous sakura along the banks of the Kamo River.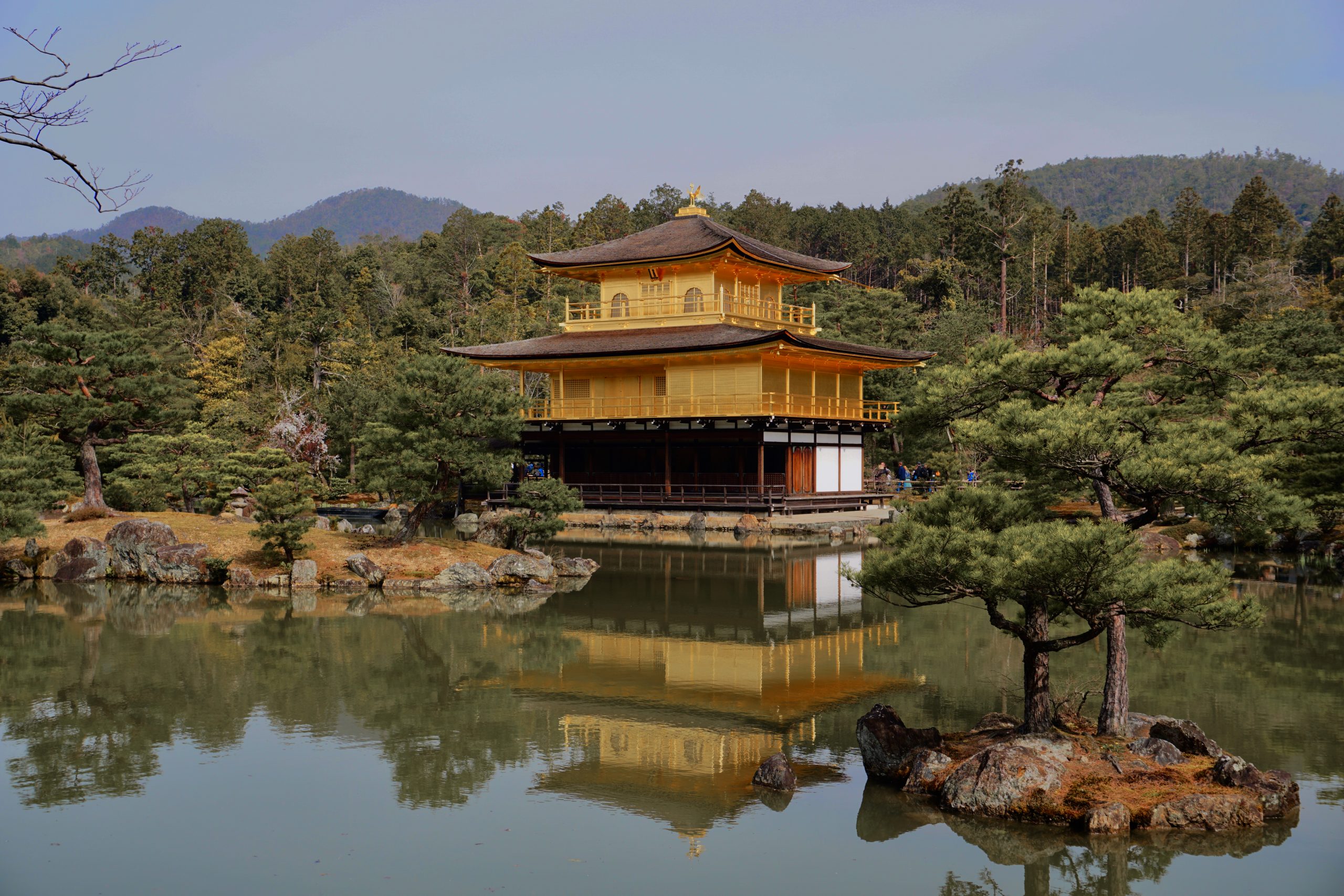 I was awake super early, and grabbed a bus to get to Kinkaku-ji from my hotel. I arrived at the temple not even 15 minutes past its opening, and it already felt like walking into a theme park. The throngs of visitors were already thick. I can't imagine what it would be like during peak hours. The pavilion itself, however, was as magnificent as one might think a literal gold-covered temple might be. It shone brightly and was extravagantly grand. I should have liked it much more had I had fewer companions jostling for photos. It was like Disneyland. To add insult to injury, many of them chose to wear bright blue and red jackets, which irritatingly stand out like spotlights in photos. I mean, really. Not a very Zen time.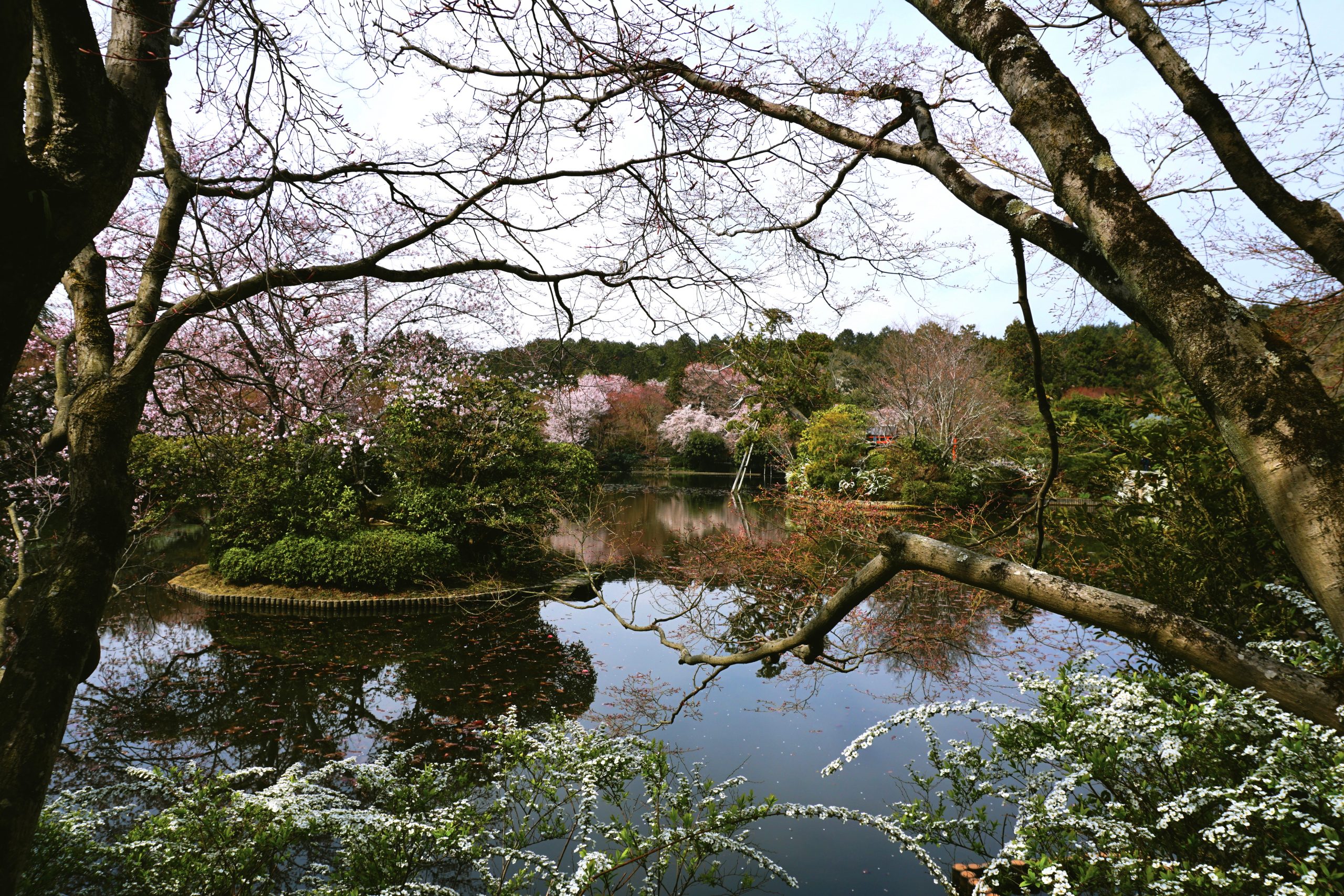 The peaceful grounds of Ryoan-ji were in stark contrast to Kinkaku-ji. I lounged in the spring sunshine at the wabi-sabi rock garden and strolled around Kyoyochi Pond, which was built in the 12th century.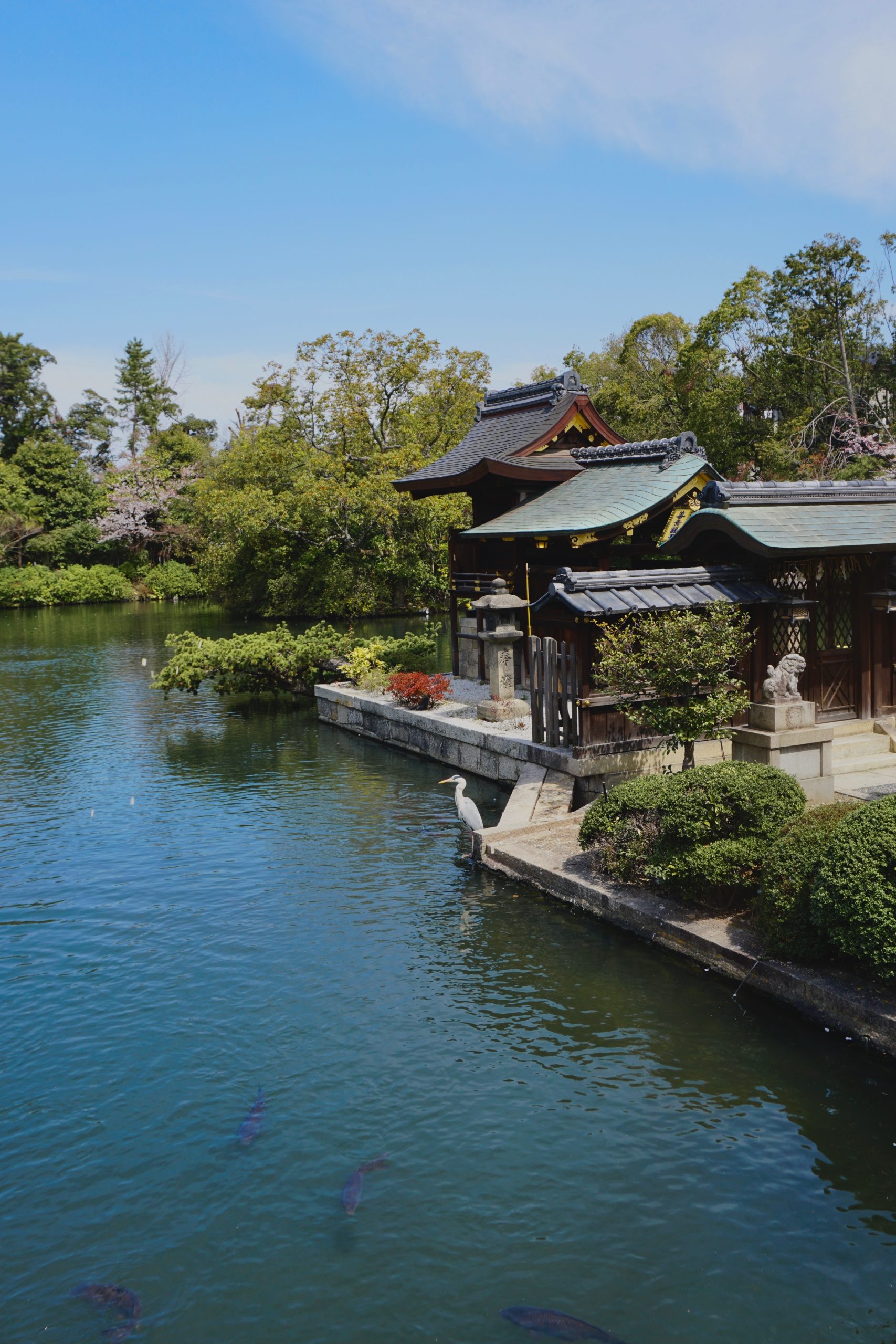 After finding stillness in Ryoan-ji, I was templed-out for the day. I walked the edges of the Nijo Castle garden and ate a sakura dessert in silence at a Zen patisserie. Actually one of the best things I ate in Kyoto!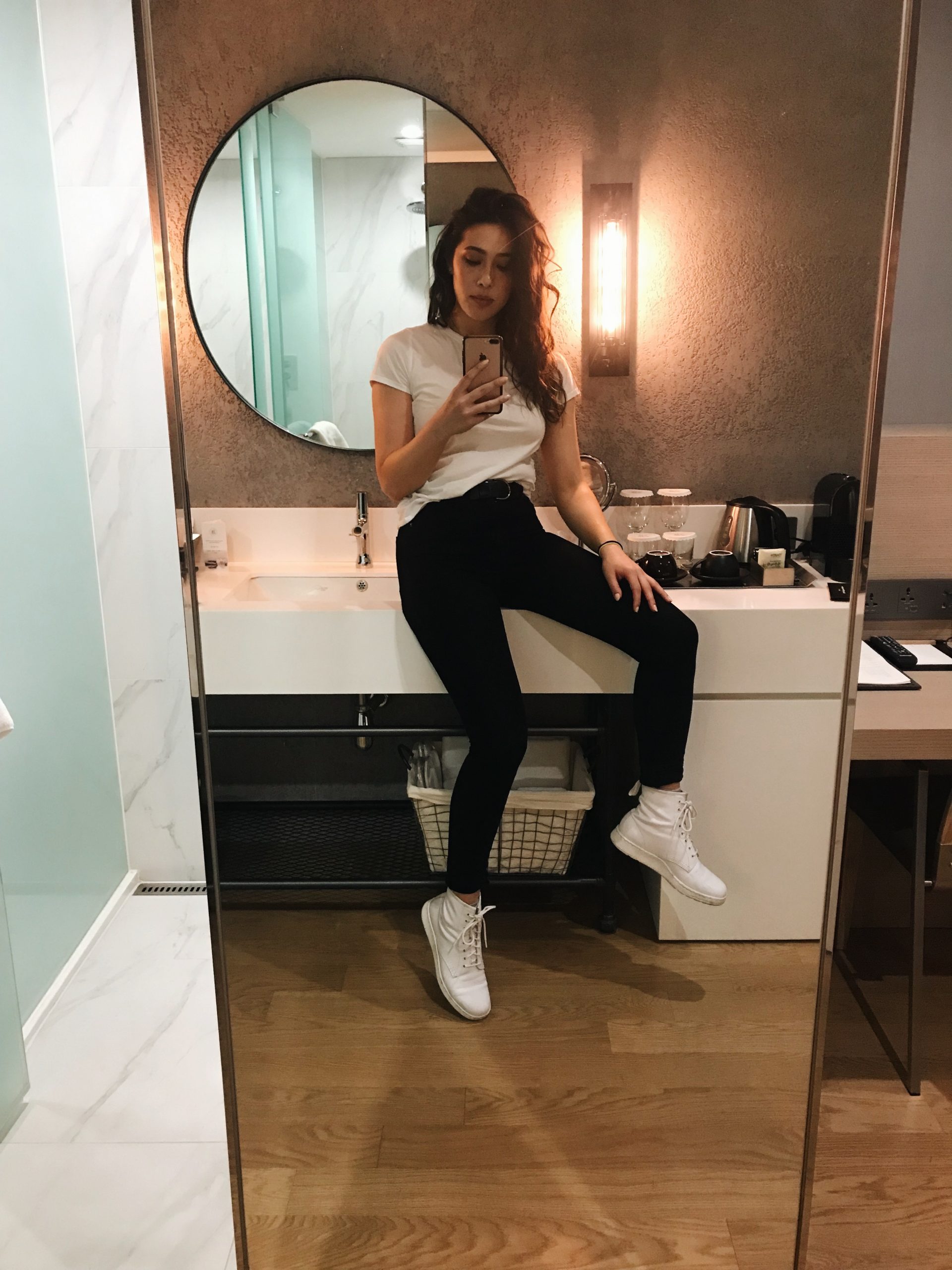 – S E O U L –
I stayed in an incredible neo-industrial hotel in the heart of Myeongdong while in Korea.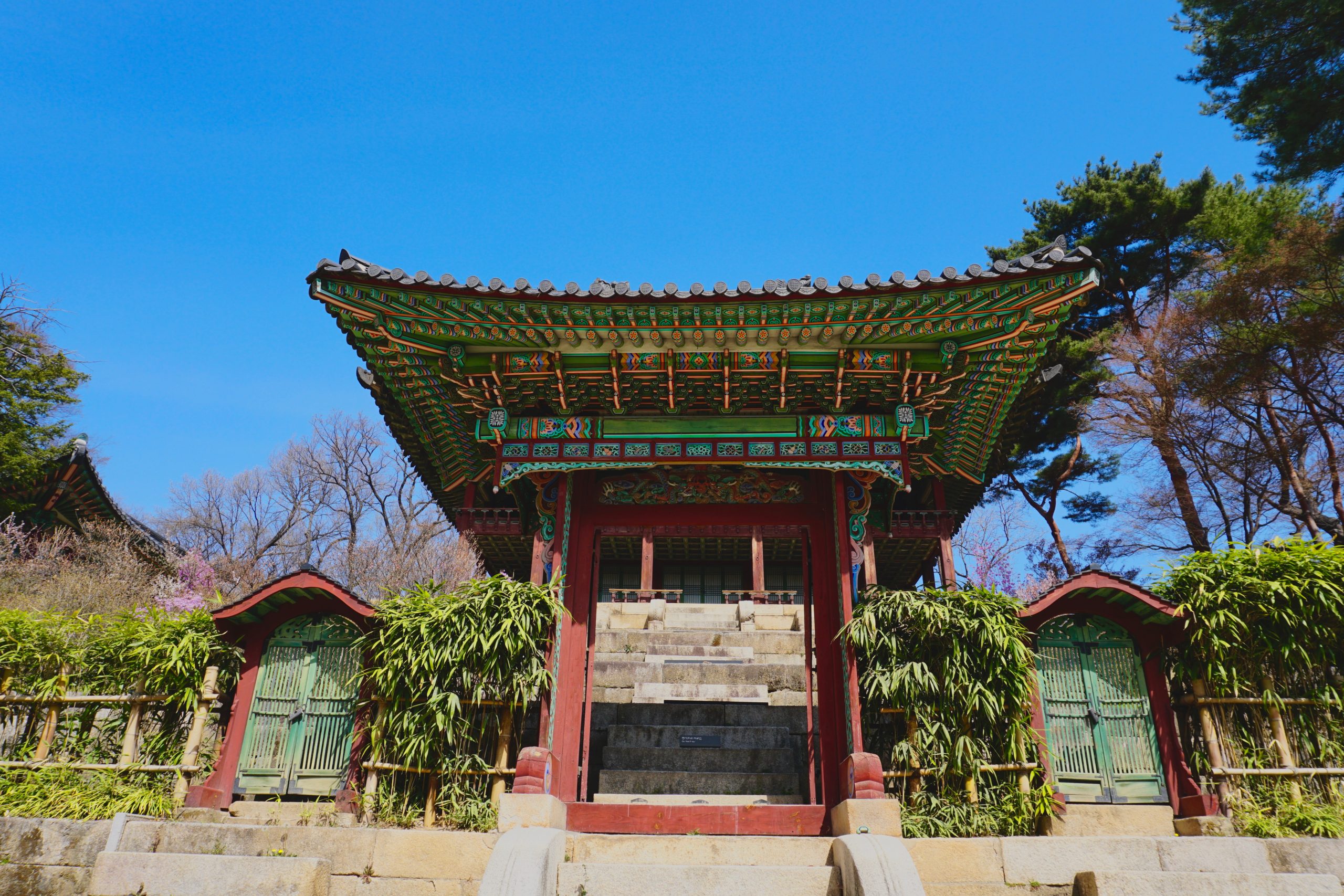 I spent my first morning in Korea on a tour of Biwon, the secret garden of Changdeokgung. It is one of the Five Grand Palaces of the Joseon Dynasty and a UNESCO site. The beauty of Korean royal architecture derives from its style of allowing the environment to stay as natural as possible, only touched by human hands when absolutely necessary. The gentle flow of the garden deeply impressed me, although spring had not quite yet sprung in Seoul.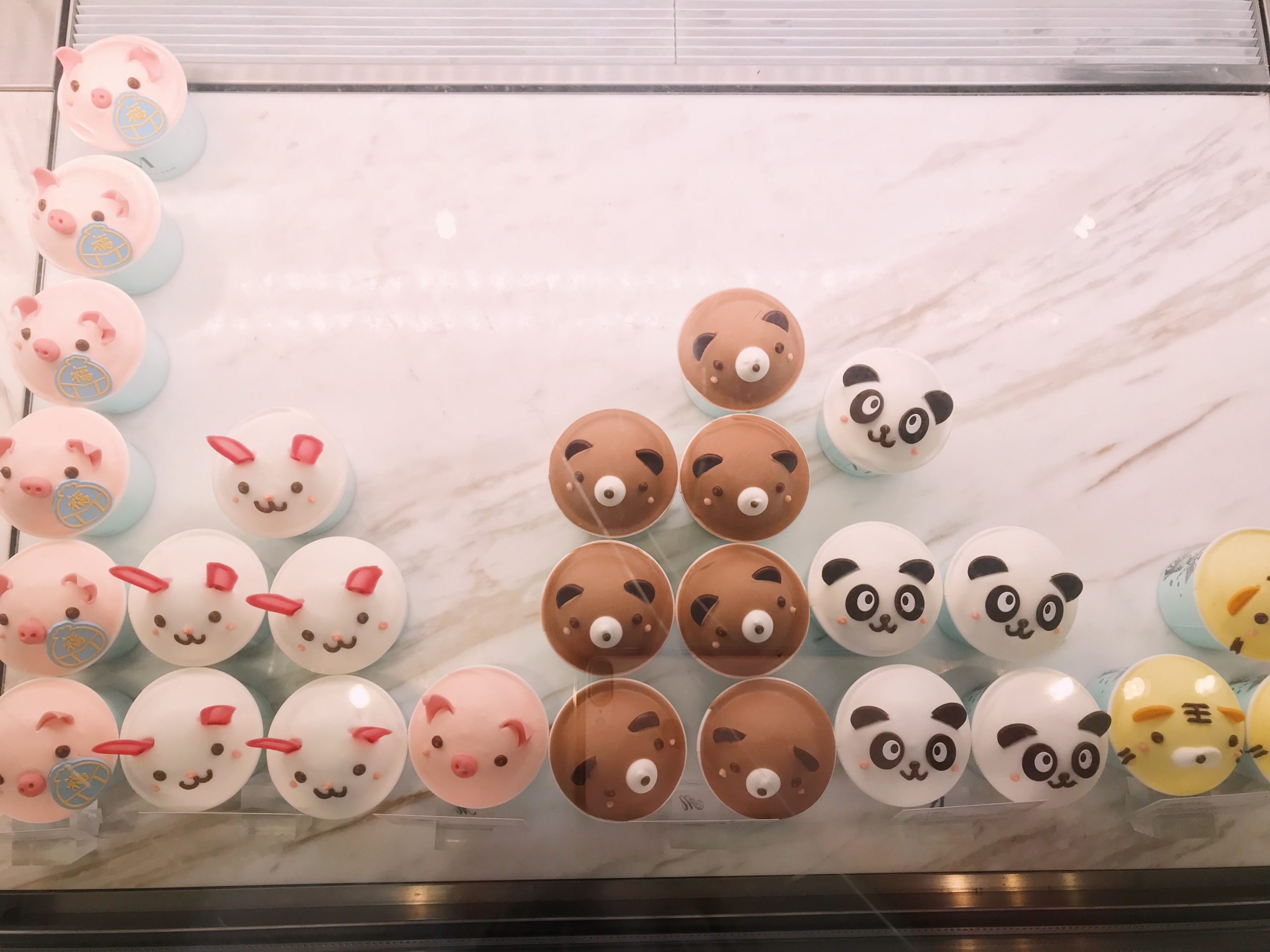 I saw some of the cutest cakes I have ever seen in The Menagerie, which is a bakery inside a very posh shopping center, Shinsegae, in Cheongdam-dong. I ate a flaky apple pastry and a danish, because I couldn't decide between the two and because vacation calories don't count.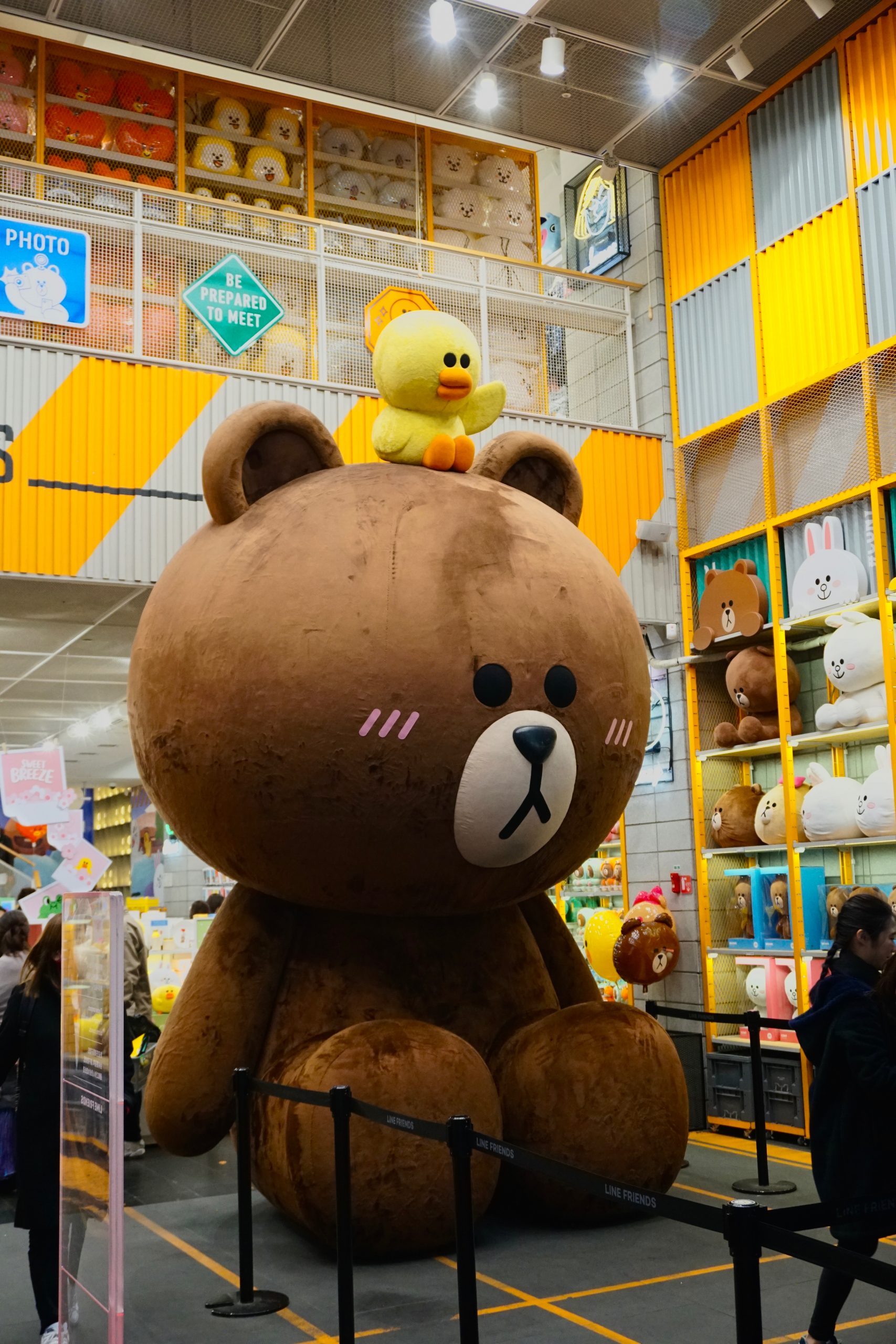 Then I had to sadly bid adieu to Asia and come home to New York City. One year later, I still cannot wait to go back.