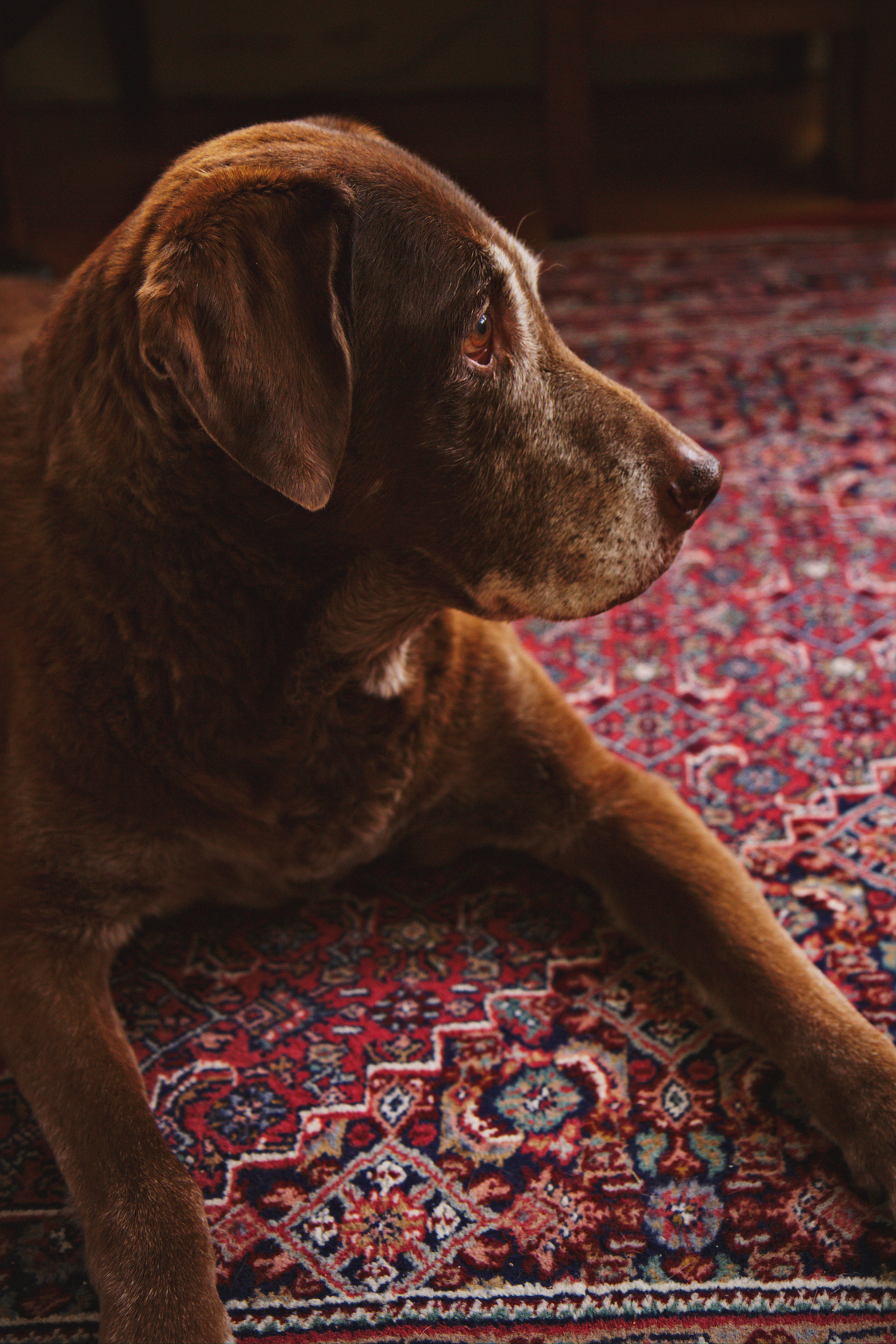 If Weenie hadn't died he'd be purring beside her, his ears flattened against his skull and his tail curled like a hook around her bare ankle, his eyes slitted across the dark lawn at the restless, echo-ranging world of night creatures that was invisible to her: snail-trails and cobwebs, glassy-winged flies, beetles, and field mice and all the little wordless things struggling in squeaks or chirps or silence.  Their small world, she felt, was her true home, the secret dark of speechlessness and frantic heartbeats.
— Donna Tartt, The Little Friend
You weren't really a Great Lover or, for that matter, listener.
And that used to frustrate me to no end when I still believed I could influence and control you and have you wear a tutu and jump through hula hoops (literally).
I mean, I was six.  Still a puppy, too, and ever the dog-idealist, despite your clear departure from Normal Doghood.
Gingey, you weren't like Bambi, Mama's childhood dog.
Try as I might have to show you my tears and demonstrate how you ought to have sat by me and comforted me, or to hug you close and attempt to teach you how to snuggle, any discomfort or indeed, all-too-discernable display of emotion made you awkward and unbearably antsy.
(But darn it all if I don't often feel like your nervous younger self now, enduring wild-eyed bouts of panic over minutiae, over things that have negligible impact on my life as a whole.
A leaf blowing in the street; a forgotten homework, etc. etc.)
No, you were very much you.
Uniquely neurotic and uncomfortable around humans and other dogs, and cats, and spooks, of course.
Always, you were a lemon.
You loved us in a very non-obvious, difficult to discern manner.  Ever the lemon.  But always my girl.
Anyways, as I have oft-declared, lemon is the best flavor.
I wouldn't want you to be any other dog or have any other type of manners.
As weird as you were, you fit perfectly into our dysfunction.  You were our dog and we loved you no less for your dislike of affection and attention.  You were different but sweet.
My dog was born on January 6th or 8th (we could never remember) in 2002, somewhere obscure in North Carolina.
She didn't come to us until she was 8 weeks old, a terrified, lanky little bundle of sable fur with a uniquely unbecoming patch of orange hair splashed between her soft little ears (think: Bozo the clown).
She would have been 14 this coming January.
Some part of me wanted to wait until her birthday, but that's the selfish human in me talking, so I could quantify just how old my pup was when it was her time.  So that the length of the years we spent together could, in a meager way, demonstrate how important she has been to my childhood and my family to anyone, even those who don't know.
Dogs don't have a sense of future time.  Ginger certainly never understood the fuss over her birthday and she couldn't see her own grey hair spreading across her snout.
She knew, though, that she was old.  She felt the aches and pains, even through the medication.
We could all see that she was weary and uncomfortable.
Yet it is so hard to say goodbye.
She will be greatly missed.
Thank you for being my unwilling and willful companion and our family's scaredy-cat guard dog.
I am sorry for being stubborn and impatient and altogether too cuddly of a playmate.
And I'm sorry that everyone was so sorrowfully ignorant of your pains as you grew older.  We tried to understand.
And always, we loved you.
On her last morning, Ginger had steak for breakfast, and she got to have some peanut butter as her last snack.
And so it goes that this afternoon, my big, fat, goofy chocolate lab passed into the infinite and left us mortals here feeling very terribly, awfully small.
But Ginger, if even a single iota of your complicated happiness could be attributed to me and my love for you, I am content.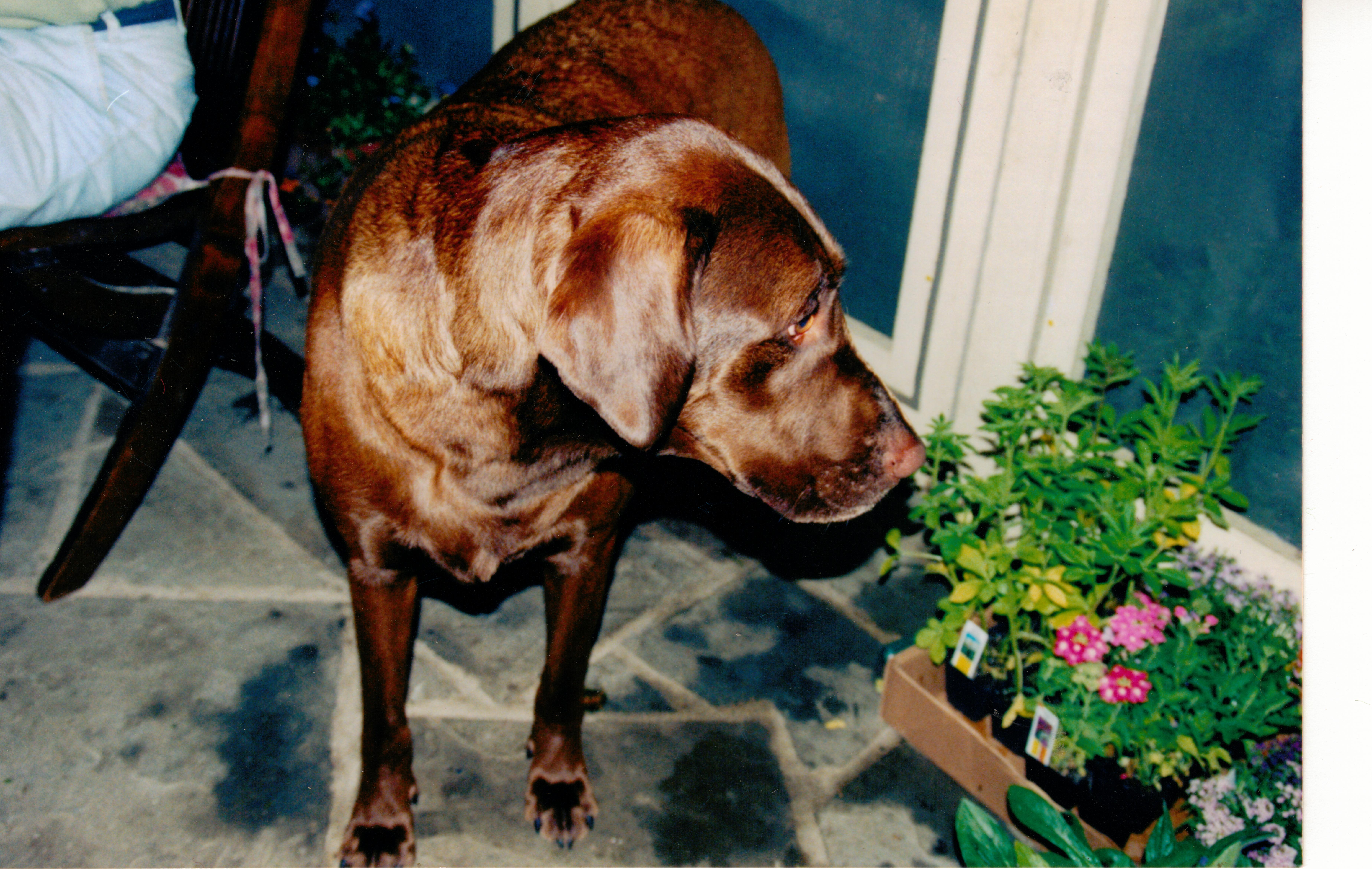 Rest easy, good girl.  I love you.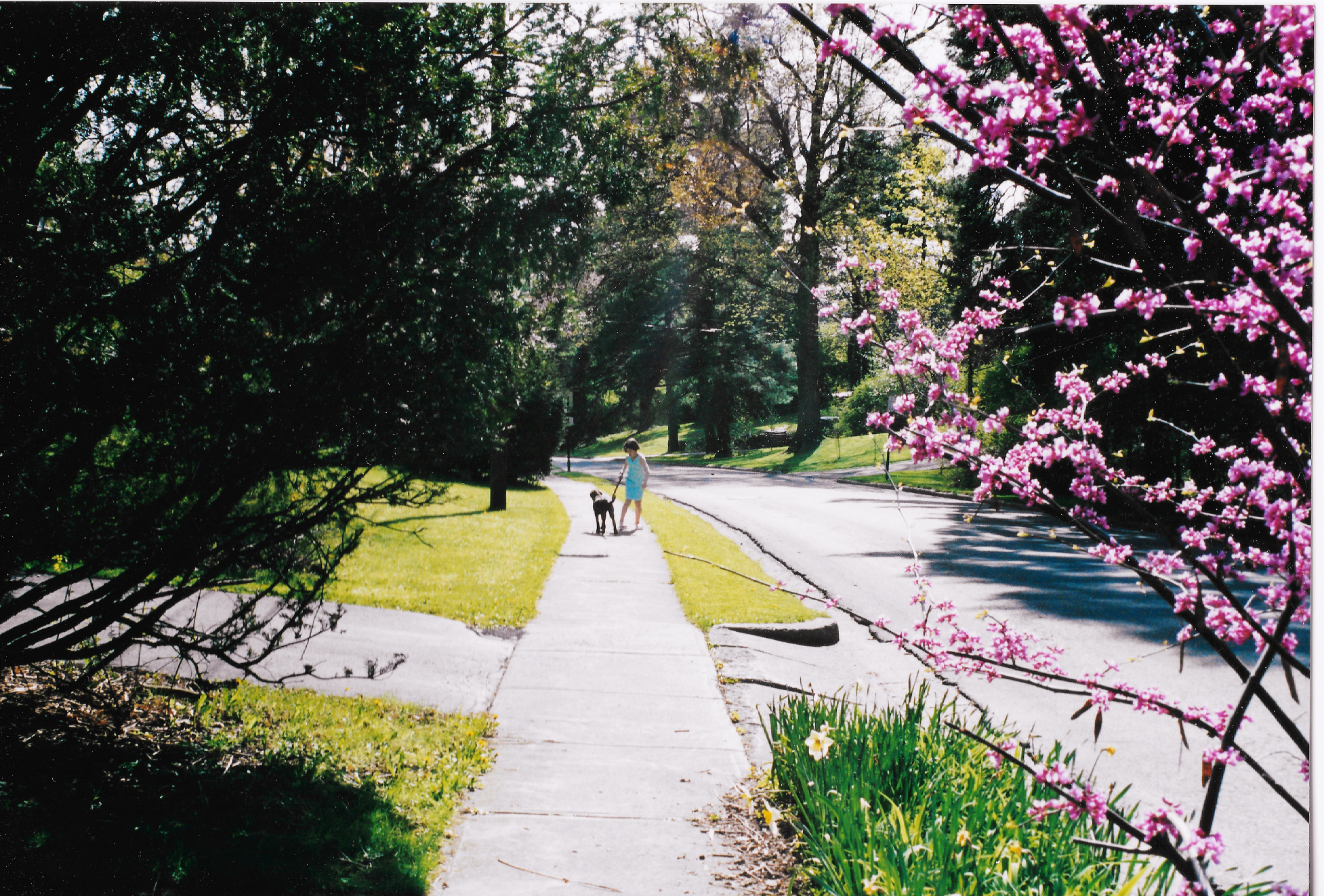 Lemon Cream
adapted from Tartine Bakery
makes 1 1/2 cups
ingredients:
1/2 cup plus 2 tablespoons (150 grams) lemon juice
3/4 cup (150 grams) sugar
pinch salt
3 eggs
1 egg yolk
1/2 cup (113 grams) butter, cut up
directions:
Place lemon juice, sugar, salt, eggs, and egg yolk in a small pot.
Whisk vigorously over medium-low heat until combined; whisk every 30 seconds or so to prevent lumps from forming.
Cook for 7-10 minutes, until thickened and at a low boil.
Remove from heat and pour into a blender canister or another bowl if you have an immersion blender.
Allow to cool for 5 minutes, then add the pieces of butter in and blend on high speed until light in color and thick.
Pour into desired vessels and chill.
Serve with blueberries and powdered sugar.