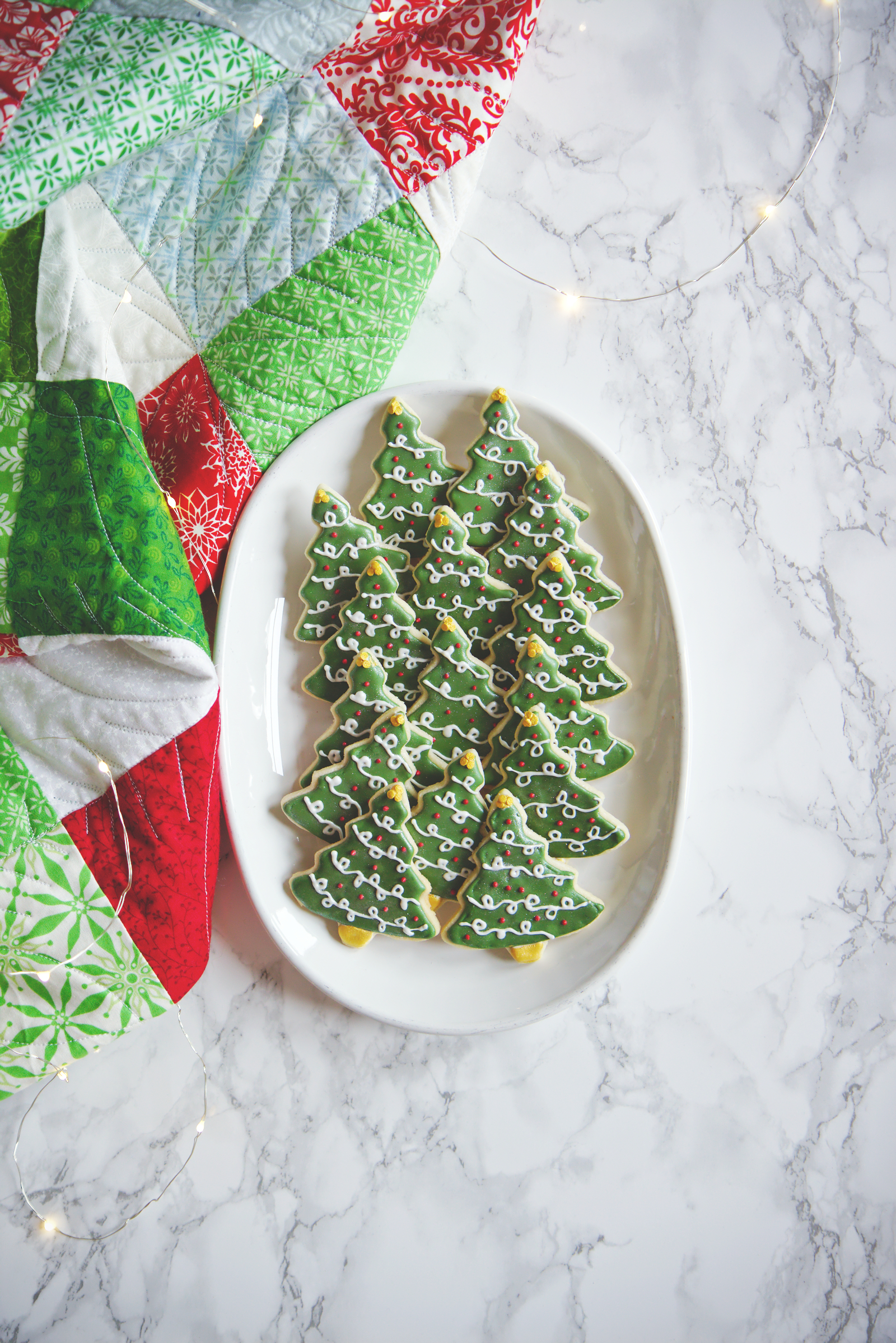 O Christmas Tree, O Christmas Tree,
Your branches green delight us!
They are green when summer days are bright,
They are green when winter snow is white.
O Christmas Tree, O Christmas Tree,
Your branches green delight us!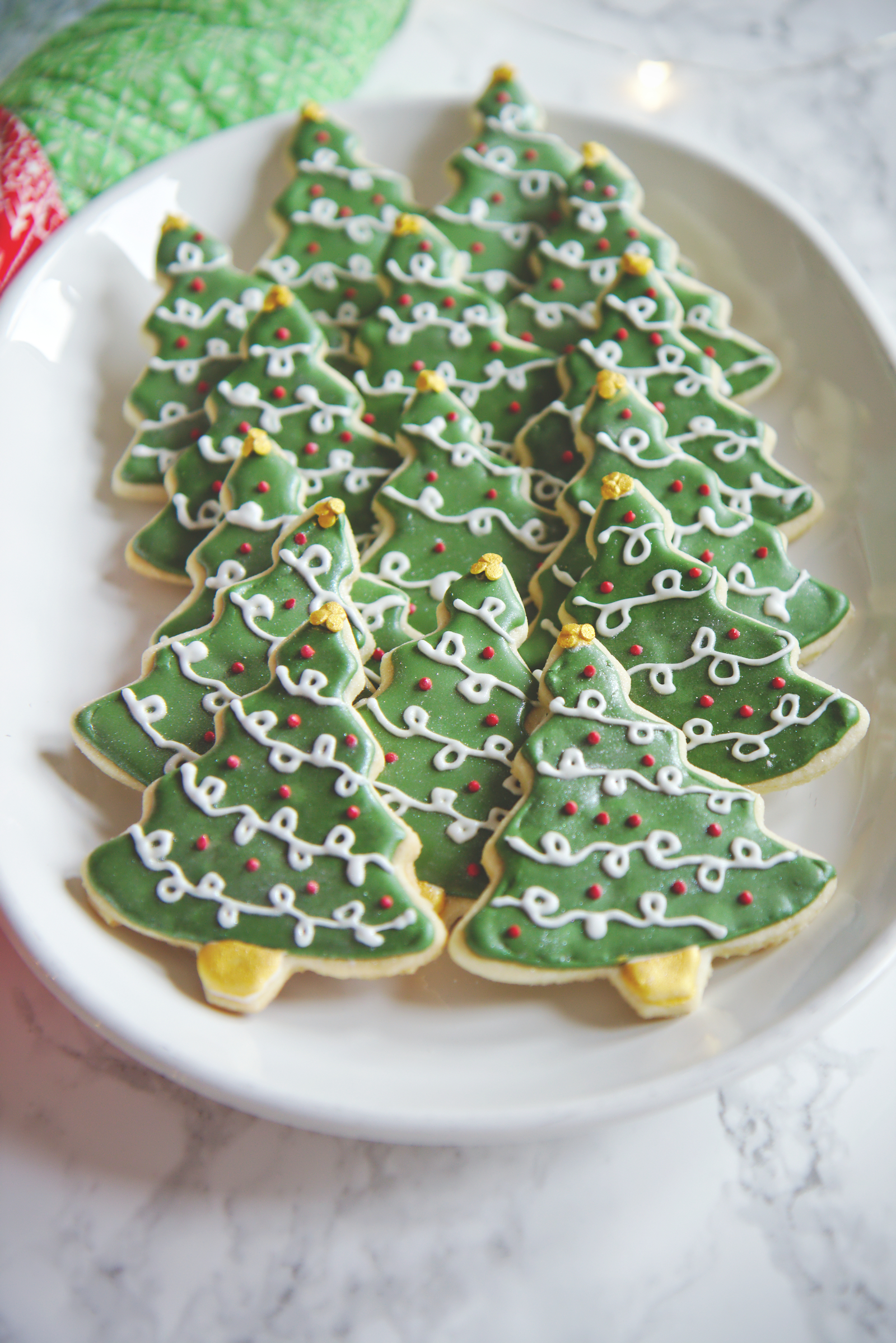 Let me just say what needs to be said: if you haven't seen the most recent Carpool Karaoke with Ultimate Diva Mariah Carey, there's no way that you're adequately prepared for the holidays. I've watched that video at least 5 times. It's so fun and energetic, and obviously, the song is infectious (in a good way the first 25 times you sing/hum the chorus out loud, then a worse and worse way each successive time your subconscious forces you to sing it).
To be quite honest, I haven't done much other holiday prep other than that (and baking these cookies to send to my friends!). Since my family moved to NYC, we don't have a Christmas tree or any of our normal decor (we have a lot more space in our house in the country than this loft in Soho, needless to say).
I'll be making a Christmas cake closer to the actual date (only 5 days now, gah), but other than that, it looks like a lot of MCAT studying and not too much holiday-ing apart from, of course, spending time with my family.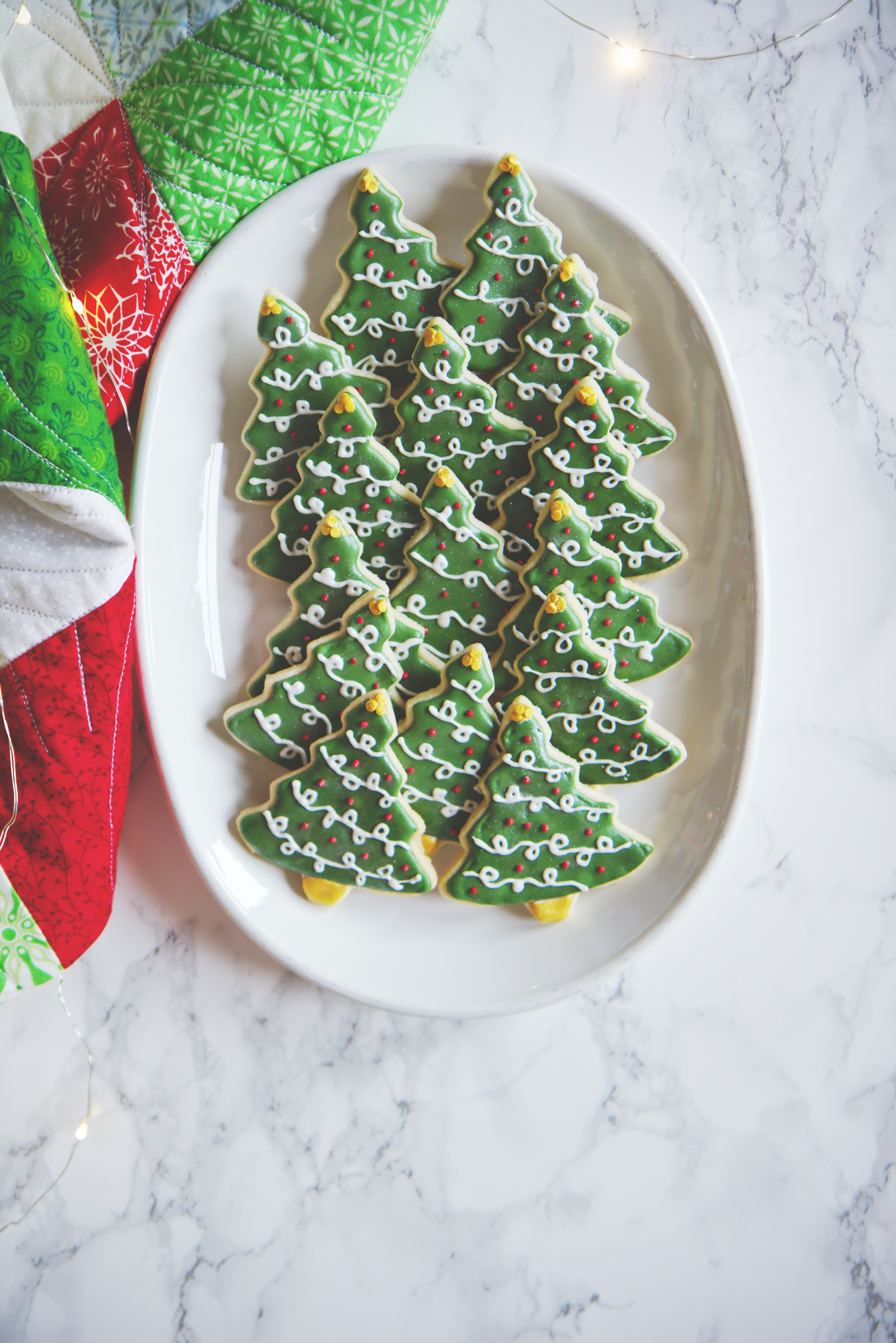 These sparkly, highlighted Christmas trees were made with my tried-and-true butter cookie dough, which I rolled out extra thin so that they could survive being shipped.  The frosting is an easy royal icing—just whisk together three ingredients.
I decorated my cookies with a little bit of gold luster dust mixed with alcohol, and then I dusted silver luster dust over the whole cookie once it was dry to give it a little sparkle and shine!
These are definitely my go-to holiday cookies. These (and gingersnaps) stay fresh since they're nice and crispy, so they're ideal for shipping and gifting—just not to anyone who has braces, ha!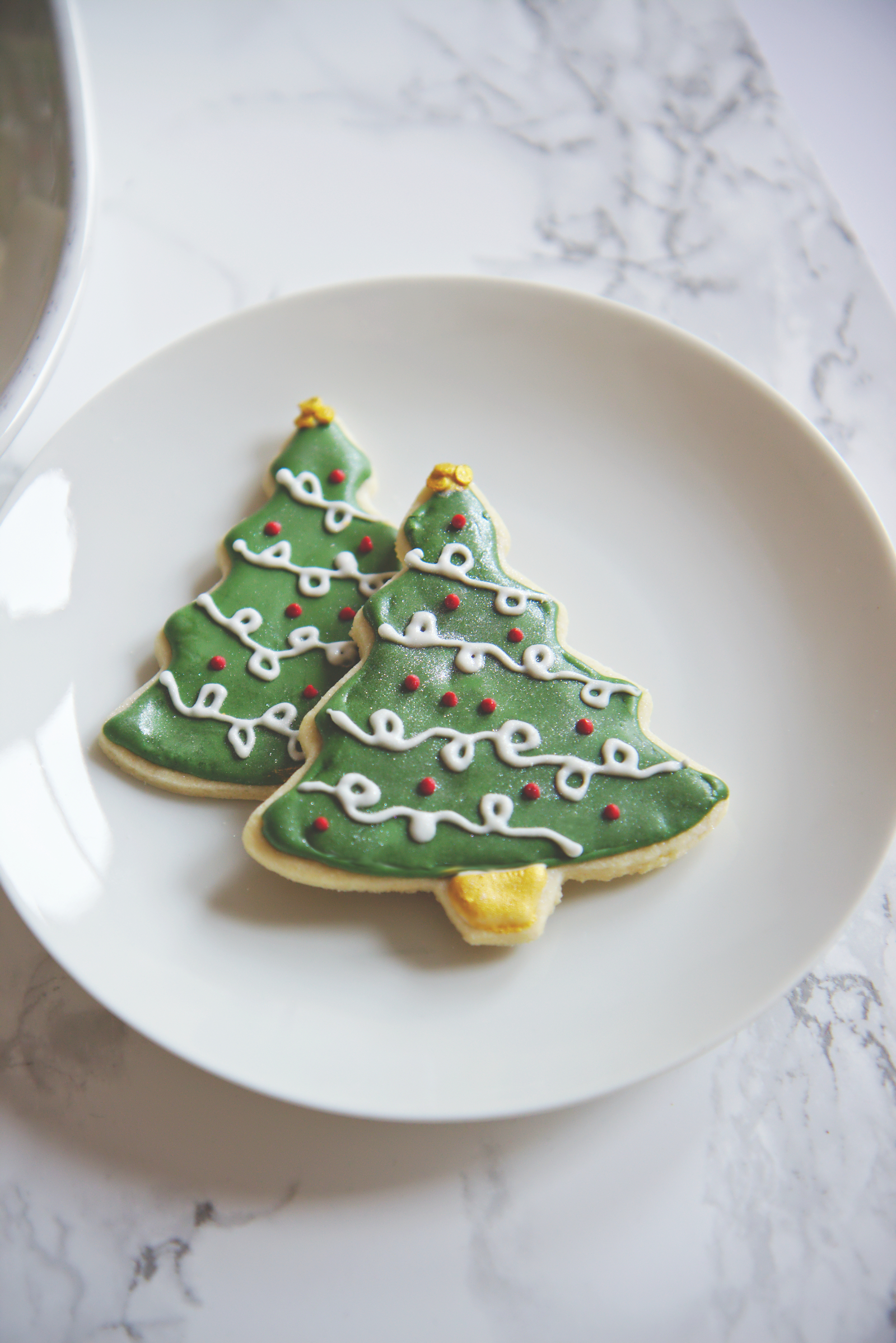 Perfect Roll-Out Sugar Cookies
makes 10 2 1/2 inch cookies
ingredients:
112 grams (1/2 cup) butter
100 grams (1/2 cup) sugar
1 teaspoon kosher salt
1 tablespoon vanilla
1 medium egg (or half a large, whisked and weighed)
180 grams (1 1/2 cups) flour
directions:
Beat butter on high speed until light and fluffy, about 2 minutes. Add in the salt and sugar and vanilla and beat on high for another 3 full minutes.
Add the egg and beat for another 2 minutes; scrape the bowl and beat until homogeneous again.
Mixture should be light and fairly fluffy.
Add in the flour and stir on low speed until fully combined.
Roll out to 1/4 inch-3/8 inch thickness on a lightly floured surface.
Cut into desired shapes and bake for 8-10 minutes.
Decorate with royal icing.