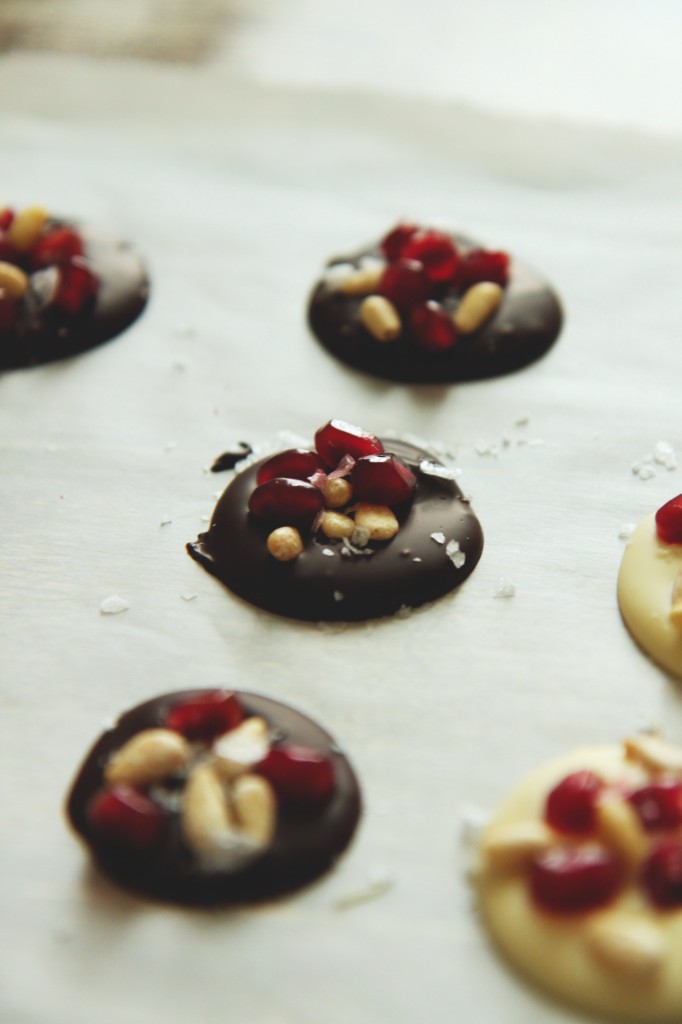 "Tomorrow is Saint Valentine's day
All in the morning betime,
And I a maid at your window,
To be your Valentine."
–Ophelia
Hamlet, Act IV, Scene V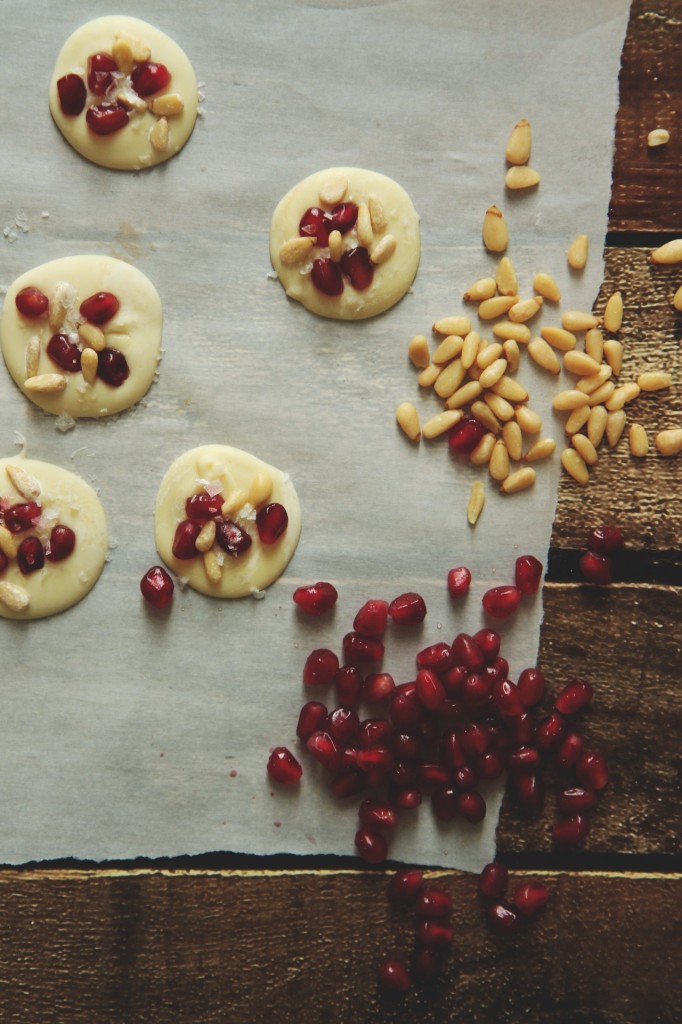 Happy Valentine's day, sweet, dear readers o' mine.
How hilarious are these Valentines?  I love them all.
I'll be playing this all day.  All hail Queen Bey.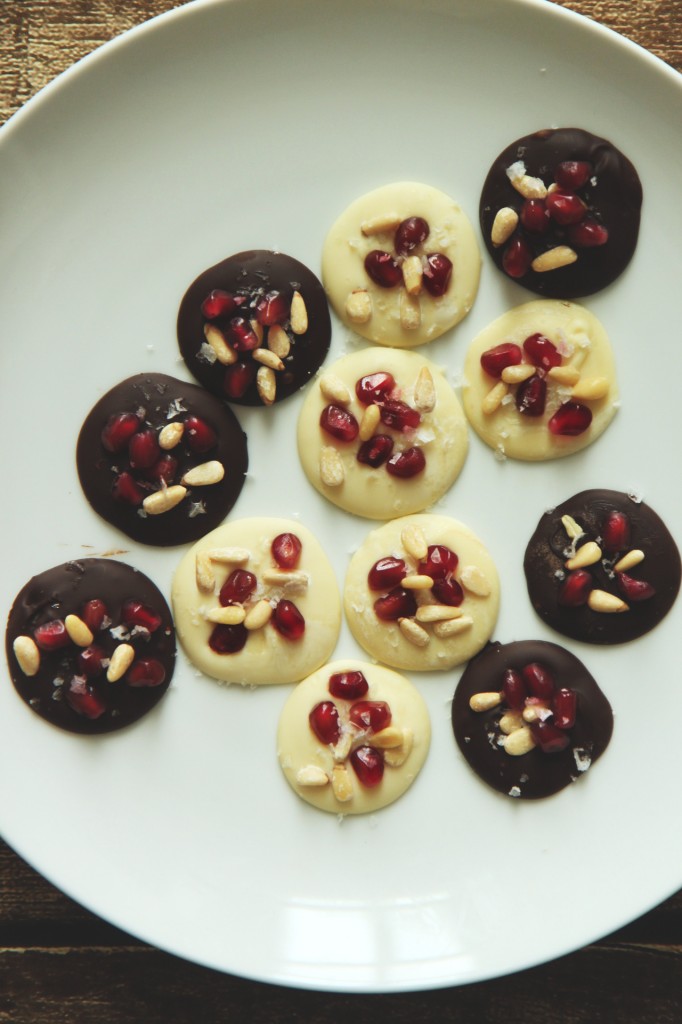 Since we'll all be eating chocolate all day (as is our god-given right, damn it), we might as well snack on gorgeous, semi-healthy, bejeweled treats.
Enter the French mendiant, which means medal or medallion.  Commonly made around Christmastime, these are the absolute fastest chocolate candies to make.  I think they'd be perfectly appropriate as a last-minute valentine.
The premise is simple, and really doesn't require a recipe: melt dark (or white) chocolate, dollop it in (imperfect) circles, decorate with dried fruit, nuts, etc.   Allow to set (an hour or two), then enjoy crunchy-yet-melty chocolates with bursts of flavor.
Here, I chose what has become a favorite combination: pomegranate, pine nuts, and sea salt.
Antioxidants!  Fruit!  Healthy fats!  The picture of good health, practically!!!
It works equally well with dark and white chocolates; just be sure to choose good quality chocolate.  I used Callebaut.
I made my mendiants quite small, about a teaspoon per candy, which makes them mini and totally snack-able.
Common toppings are pistachios, dried apricots, dried figs, coconut, cashews, almonds, dried cranberries, etc.
The possibilities are endless.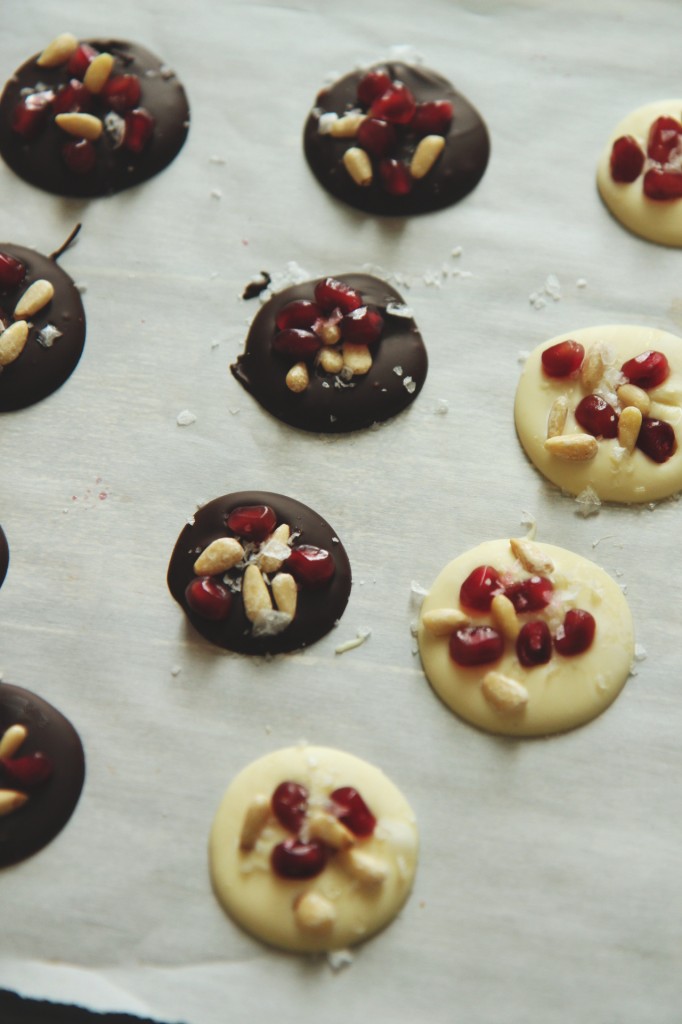 And here's a sweet little design I made as a desktop background, that I thought I would share with y'all.
Feel free to download it from my flickr.
Have a marvelous day.  I hope it's filled with chocolate, love, flowers, and, most importantly, happiness.
xo