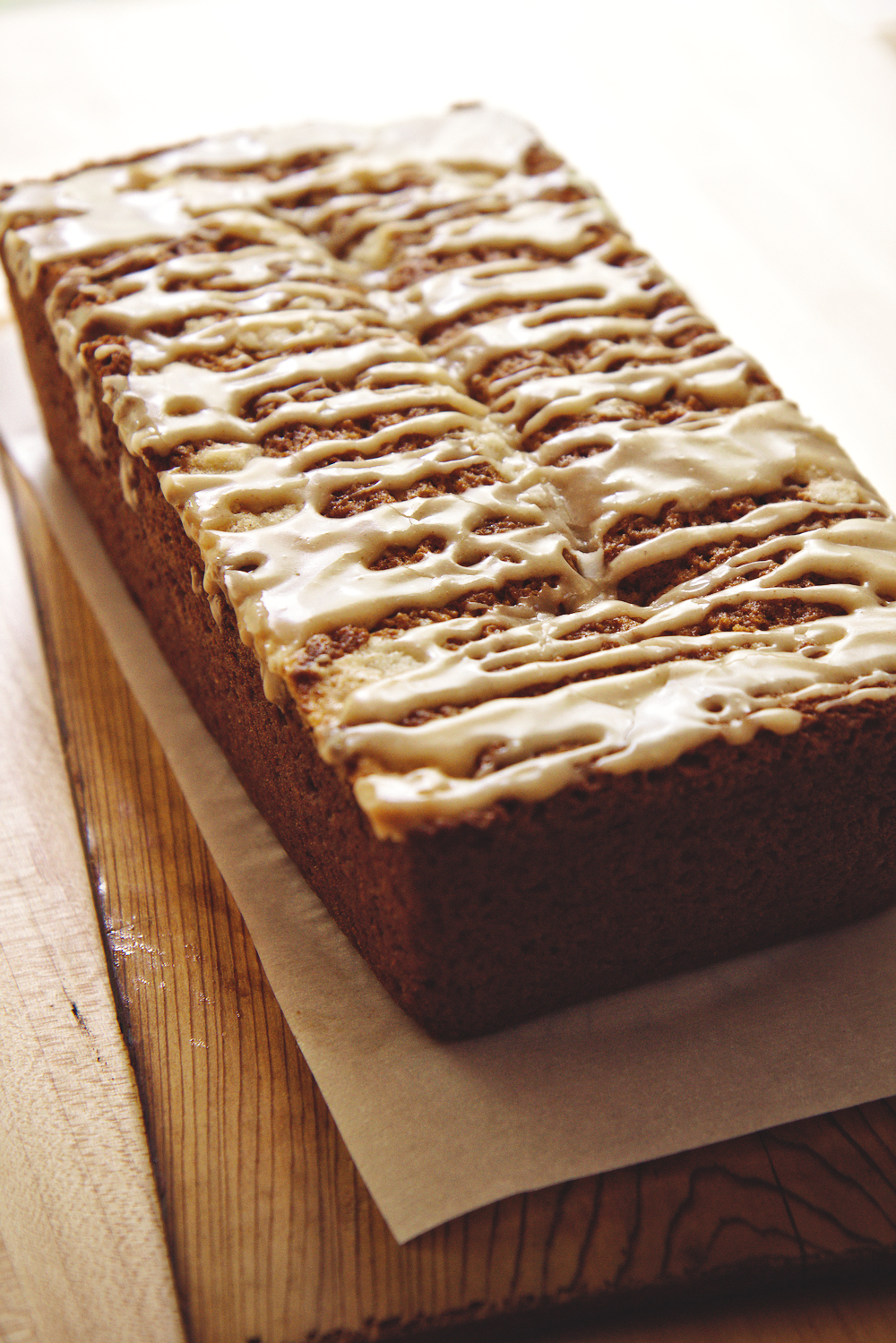 Hey there, Autumn.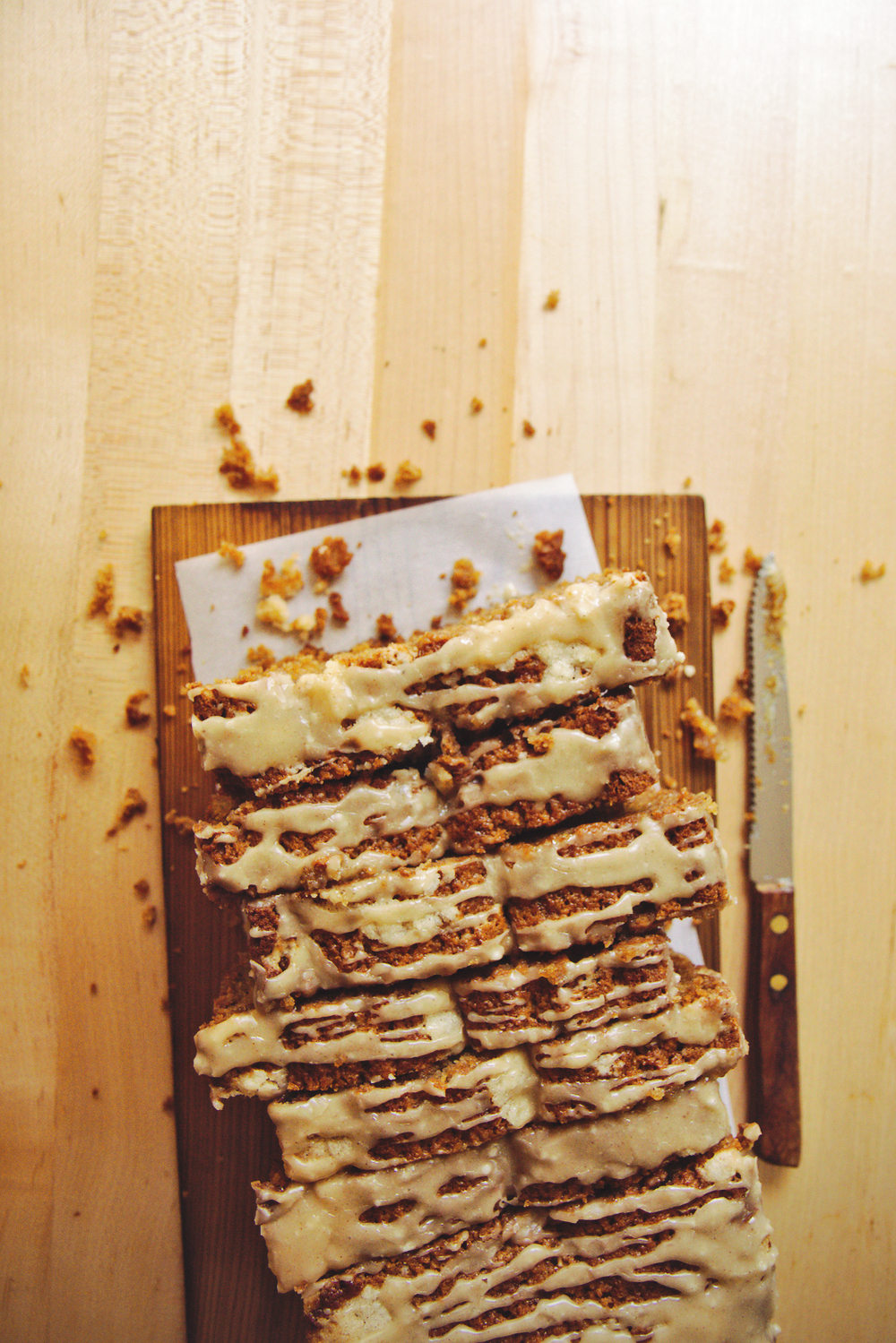 I thought I'd share some things that I'm loving and coveting right now.  Some hover on the edge of the seasons, some I share with autumnal intent, and some for plain old adoration.
First off, I cannot stop listening to "I'm Not the Only One."
It's been on repeat for 2 full days.
Sam Smith gets me and my current life mood, and this song is soothing but oh-so-sad.
It's incredibly refreshing to hear his beautiful Adele-man-voice singing something other than "Stay With Me" or "Latch."
I finally (!) read Gone Girl by Gillian Flynn. Oh!!!!
It was utterly fantastic. I picked it up and didn't put it down until I finished, 24 hours later.
The attention she pays to details, her nuanced plot implications, and realistic emotional touch add up to quite an addictive read.
And OMG I can't wait for the movie.
I reallyreallyreallyreallyreally want to read The Hedge Knight (AKA the tales of Dunk and Egg) by GRRM to bide my time until the next GoT book (2015?!?! REALLY?!) but have discovered that it costs $100+ dollars to buy a new copy.
I may have to settle for the kindle version, which is inferior in my humble opinion. Give me a crackling spine and sweet, faintly musty paper pages any day.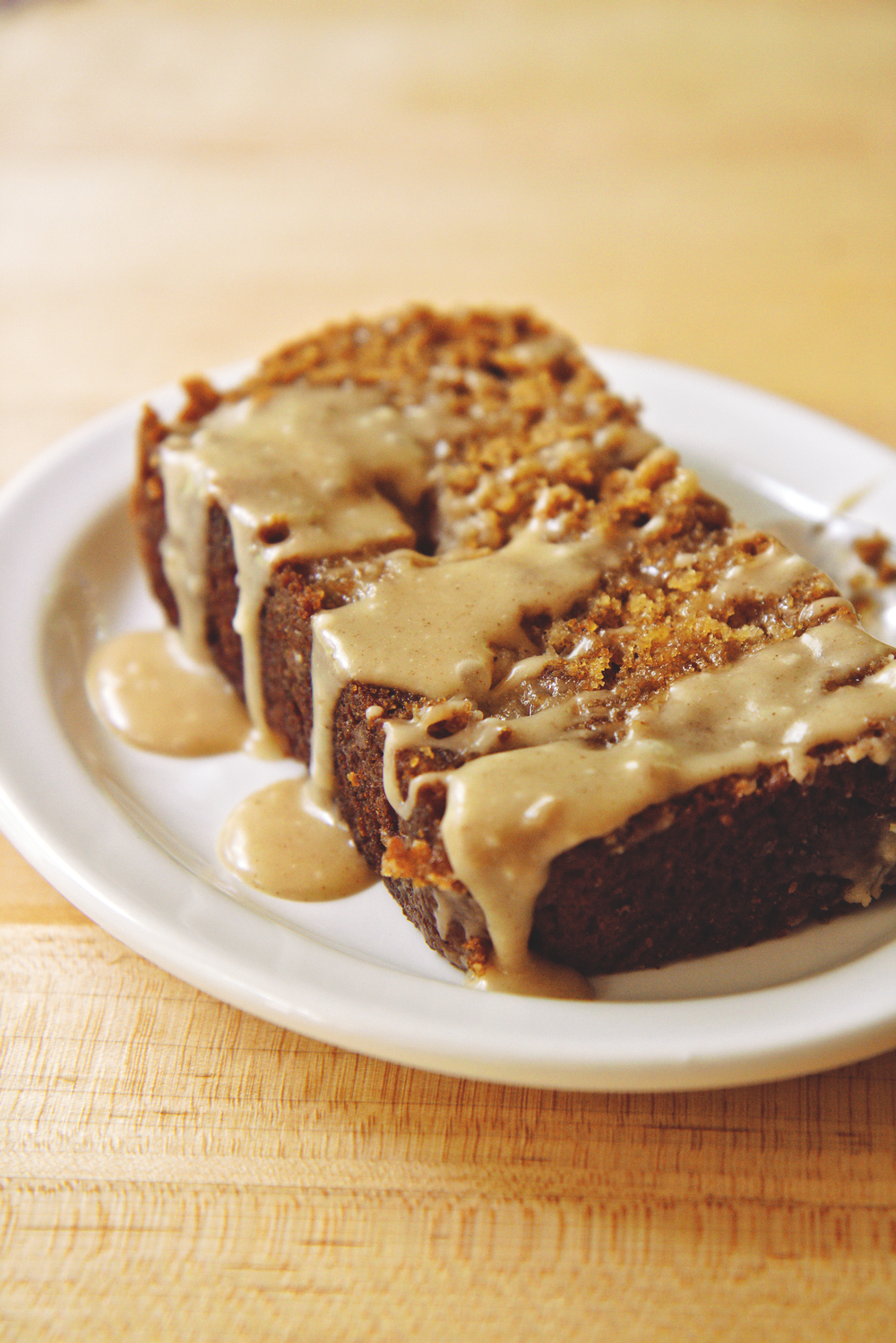 I love the Hunter "Iconic Red" collection, but I really have my eye on some tall black wellingtons.  I have the olive green ones and absolutely adore them, and I think black can only be more versatile!
(Although since I intend to buy these gorgeous black boots in the next few weeks, red wellingtons could be just the ticket to keep my boot collection from looking too monotonous…)
I bought a pair of Lululemon 4-way stretch running shorts about a month ago, and I am about ready to throw out all my "norts" and invest in 4 more pairs of these babies.
They're fitted without being clingy, so they don't ride up or stick to you in weird places; they're stretchy and comfortable, lightweight, and don't cut in at all at the hips.
I hate having to adjust my clothing in the middle of a workout, which is the main reason why I fell for lulu leggings.  Now, I fear also been converted to their sport shorts…
This bag shall be mine, as soon as it goes back on sale (as Jessica pointed out, Rebecca Minkoff is always on sale).
I have a similar bag (white python, gold hardware) but it's irritatingly large and due to its poor quality, stained from my blue jeans.  Can't wait to get rid of it and replace it with a mini Mac!
In the realm of bags, I am coveting this Céline.
Sigh. One day.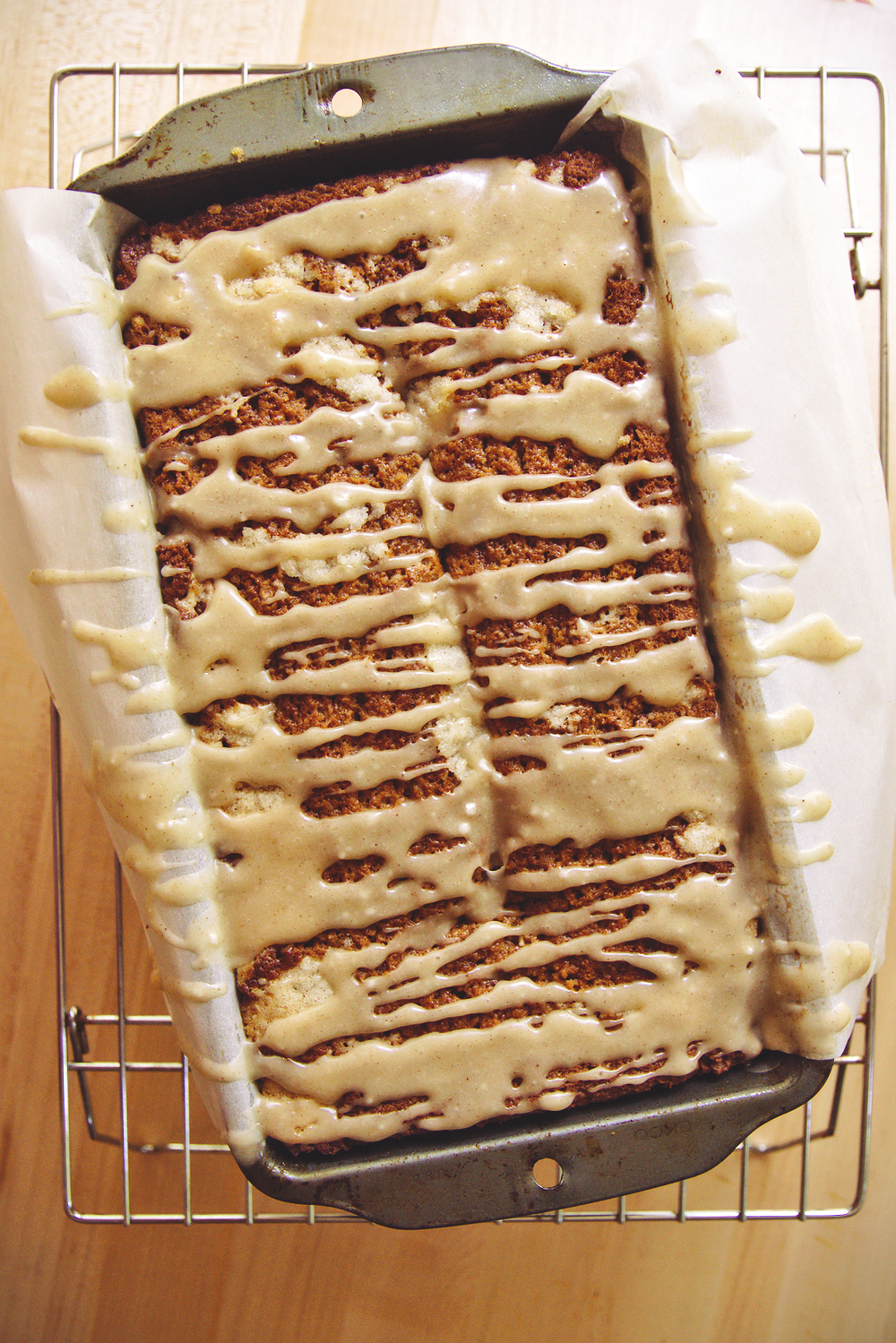 I have more links to share, but I don't want my varied obsessions to be too long-winded, so I'll save them for another link love post.
(Although by then I'll inevitably have racked up another impressive list of randoms…)
Let's chat about this here cake, y'all.
It started out as a spiced applesauce cake with a heaping ton of streusel on top, but in the heat of the oven, the top of the cake buckled in and ate much of the streusel—when I pulled out the loaf, the top sported an eighth of the original amount of streusel.
I figured it would mostly just melt into the batter, no big deal.
However, something far, far better happened:
a pocket of molten streusel, basically a little river of caramelized sugar and butter with a heavy hit of salt, aka the stuff of dreams aka pinch-me-am-I-dreaming-deliciousness, formed right in the center of the cake.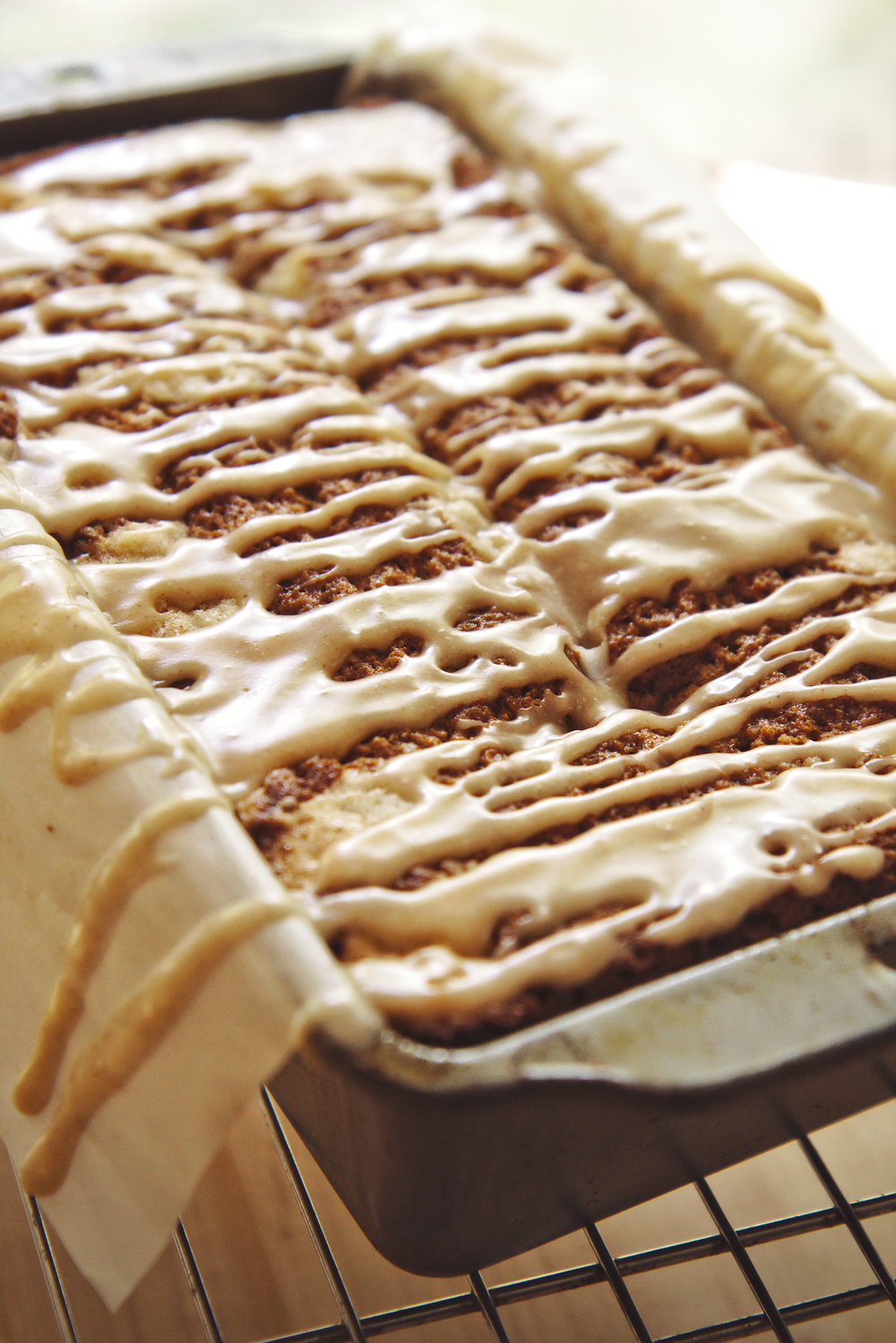 The parts of the cake that retained their streuseled top (mostly the edges) were, just as expected, pleasantly moist with a lovely crunch on top.
So, if your streusel doesn't sink through the cake, don't worry.  Either way produces a gently spiced, super moist cake that offers a faint suggestion of apples and fall.
Either way, however, you neeeeed to add this glaze.
It's my go-to: maple syrup, brown butter, salt, a touch of cream. UGH. Could eat with a spoon.
I snuck one two pieces of this cake before I wrapped it up and gave it to my bestfriendinthewholeworld, Gwen.
It's perfectly comforting, well-suited for stressed out students!
Like a hug in cake form.
It's a bomb way to start off fall baking—warm and spicy, but decidedly not pumpkin.
(I'm so not ready for that yet.)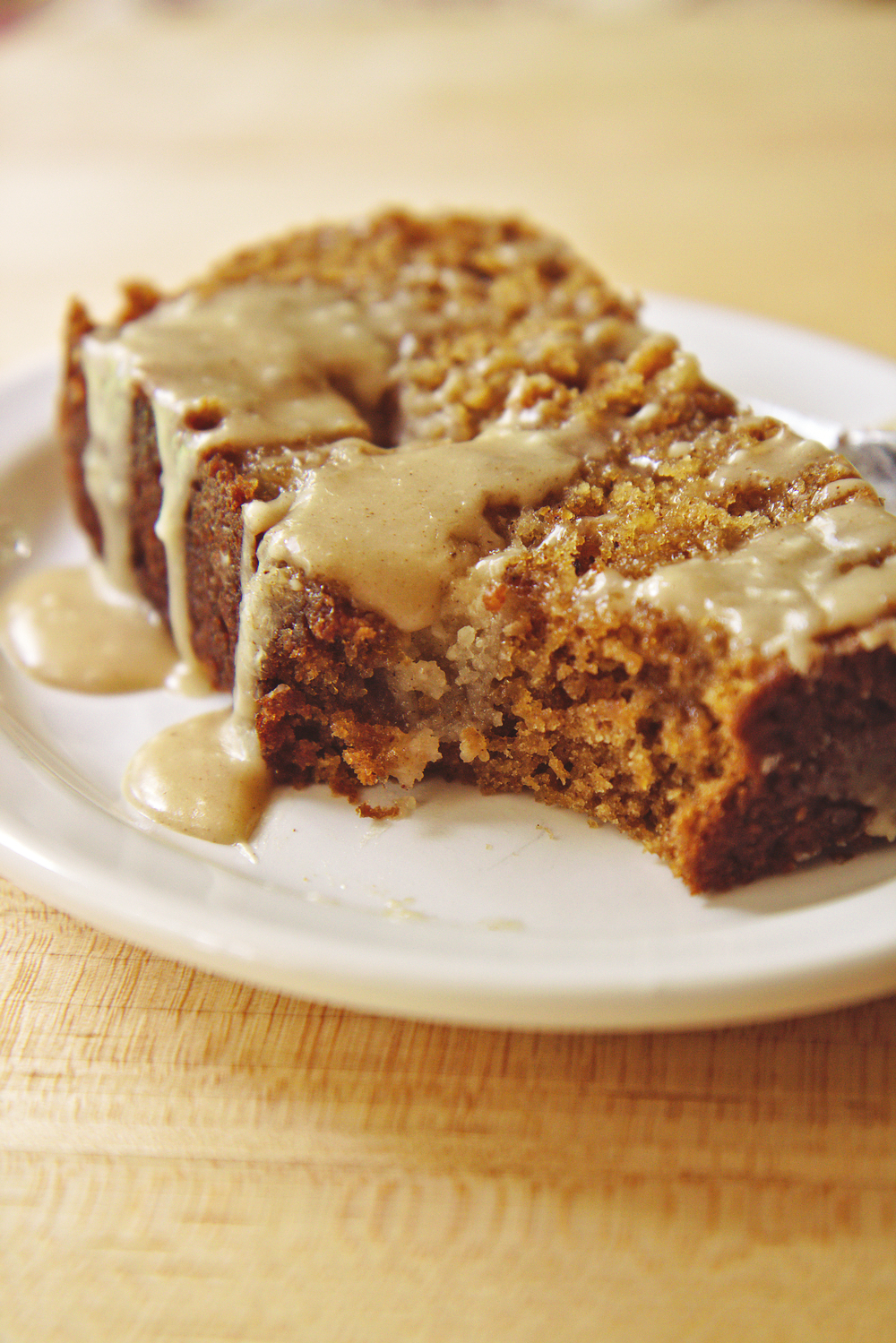 Brown Butter Applesauce Cake
cake portion adapted from Averie
streusel portion adapted from Smitten Kitchen
makes 1 9×5 loaf
ingredients:
for the streusel:
5 tablespoons flour
1/2 cup granulated sugar
1 teaspoon cinnamon
1/4 teaspoon kosher salt
4 tablespoons unsalted butter
for the cake:
1/2 cup (8 tablespoons) unsalted butter
3/4 cup granulated sugar
1/4 cup packed brown sugar
1 teaspoon kosher salt
2 teaspoons cinnamon
1 teaspoon ground ginger
1/4 teaspoon nutmeg
1/8 teaspoon cloves
1/8 teaspoon ground coriander (optional)
2 eggs
1 tablespoon vanilla extract
1 cup unsweetened applesauce
1/4 cup sour cream
1 3/4 cups flour
1 teaspoon baking soda
1/2 teaspoon baking powder
for the brown butter maple glaze:
2 tablespoons butter
1/4 teaspoon kosher salt
1 tablespoon maple syrup
1/2 – 3/4 cup powdered sugar
1-2 tablespoons heavy cream
directions:
Preheat oven to 350 degrees F and grease and flour a 9×5 inch loaf pan.
Make the streusel: combine all of the ingredients and pinch with your fingers until the mixture resembles coarse crumbs, set aside.
Make the cake: place the sugars, salt, and spices in a large bowl. Brown the butter in a skillet, then pour it over the sugar mixture.
While whisking, add in the eggs and vanilla extract; whisk until combined, then stir in the applesauce and sour cream.
Whisk together the flour, baking soda, and baking powder, then stir into the batter until homogeneous.
Pour the batter into the prepared loaf pan, then sprinkle the streusel on top.
Bake for 55-65 minutes, until a toothpick comes out completely clean (you can tent it with foil if the top browns too quickly).
Remove from the oven; while the cake is cooling, make the glaze.
Place butter in a small skillet and brown; remove from the heat and add stir in the salt and maple syrup.
While whisking, add in the powdered sugar, then add heavy cream to thin it to a pouring consistency (if you add too much cream, you can add in a little more sugar to balance it out).
Pour/drizzle the warm glaze over the slightly warm cake, then leave to cool completely.
Serve in thick slices with strong coffee.