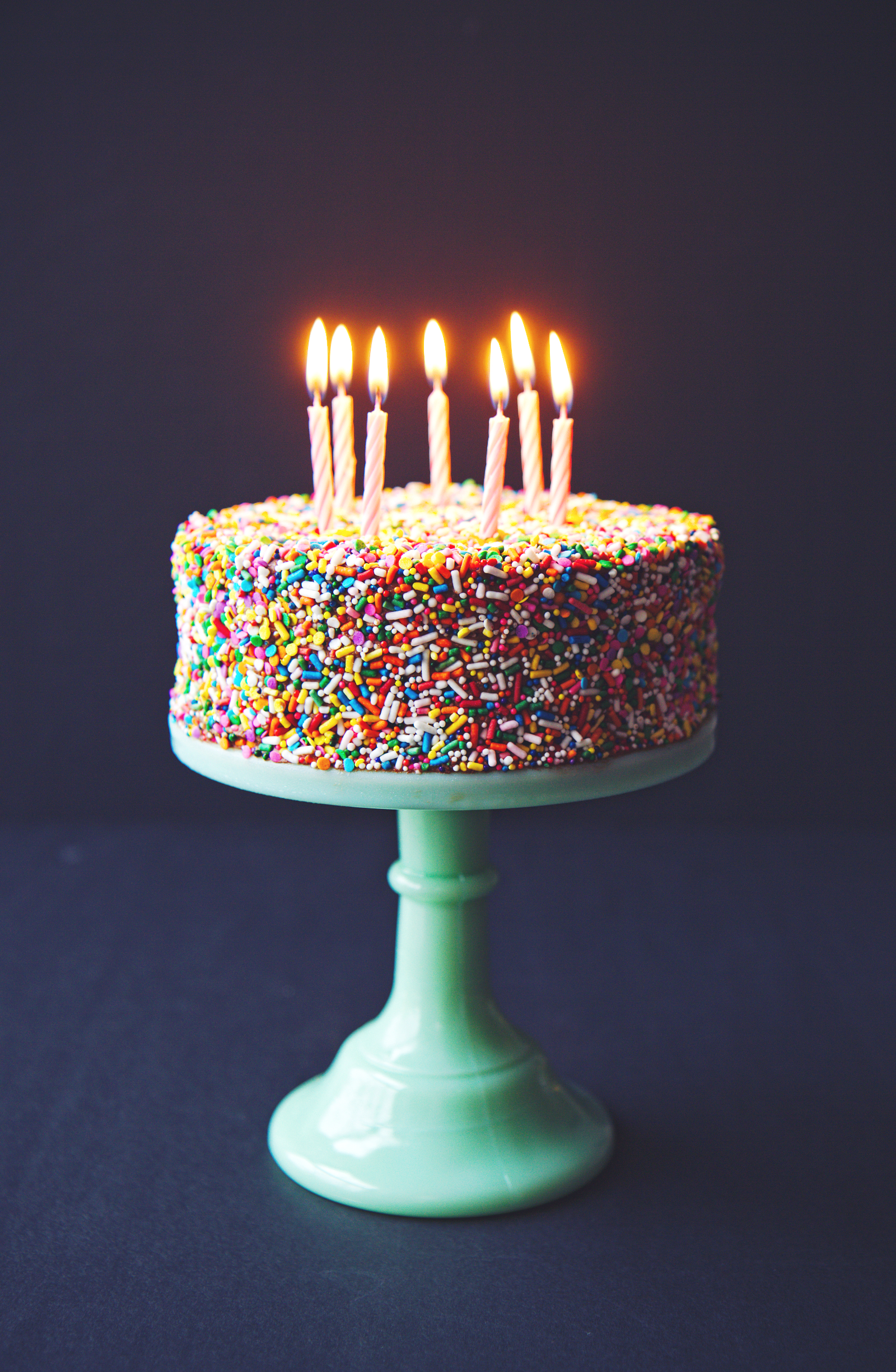 You won't always,
don't always
get what you need –
And try as you will,
you won't always succeed –
And sometimes you'll struggle,
And sometimes you'll doubt –
And sometimes you'll work,
But it just won't work out.
It's toil and it's trouble,
This troubling life –
It's juggling stress,
And it's struggle and strife –
It's bearing the bad times,
And riding the rough –
It's knowing you tried,
But it wasn't enough.
But try all the same,
With a hope in your heart –
Be sad but be strong,
And be ready to start –
The bad times will hurt,
And the dreadful times too –
You have to survive them.
It's all you can do.
—Sam Garland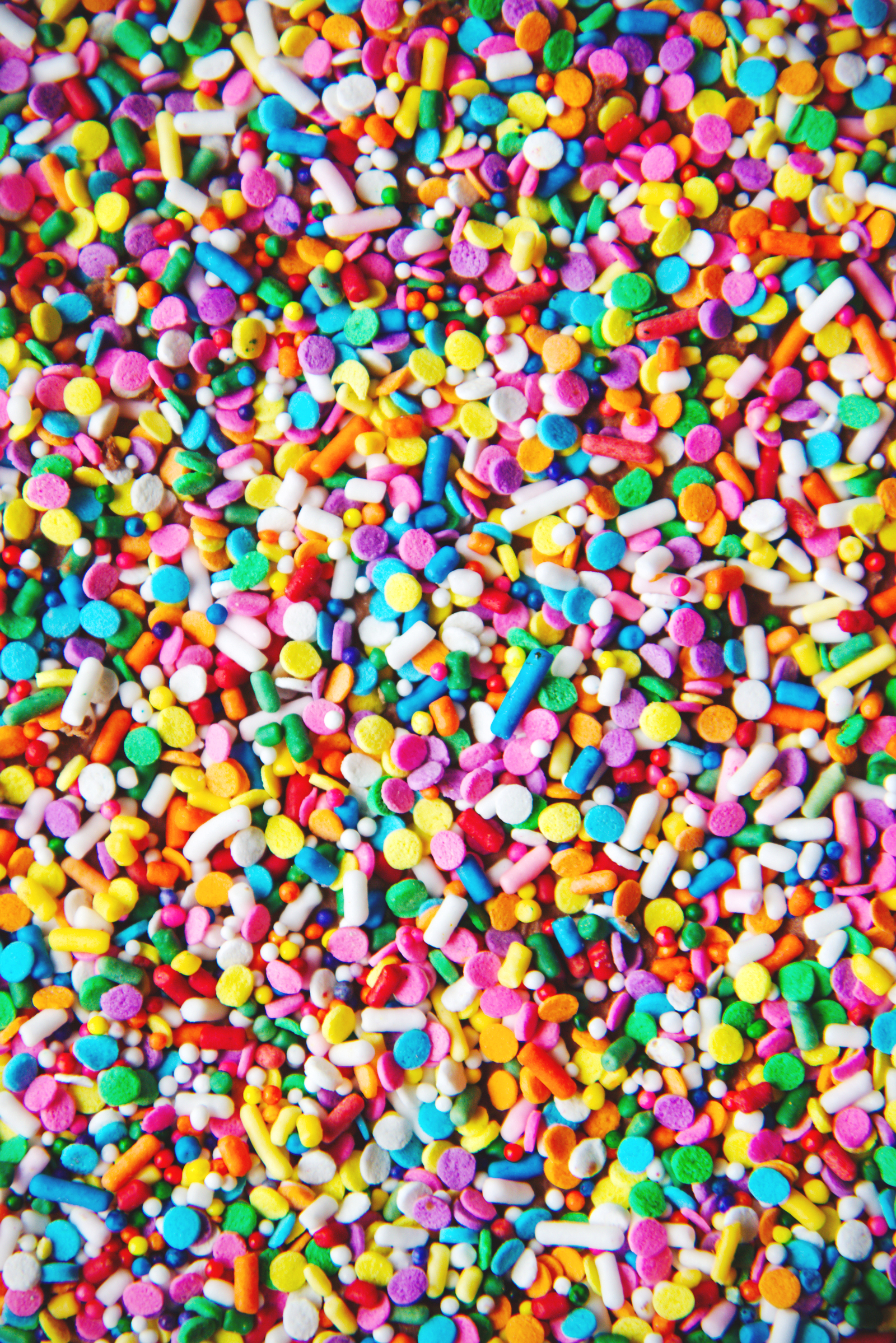 Well, now. We find ourselves here in a new year, deposited, undignified, at the doorstep of January squarely on our rumps by the steel-toed boot of December.
(Not that, mind you, I'd have wanted by any means to stay in 2019.)
It's been hard for me to find balance so far this year.
2020 started off with the world reeling and I hope that that course won't be indicative of the rest of the year.
I'm currently in the thick of our cardiovascular module.
Our first test was last Friday and the weekend went faster than imaginable and we're starting again and I'm tired, folks.
Hopefully at least studying the heart will give me some good inspiration for Valentine's Day baking.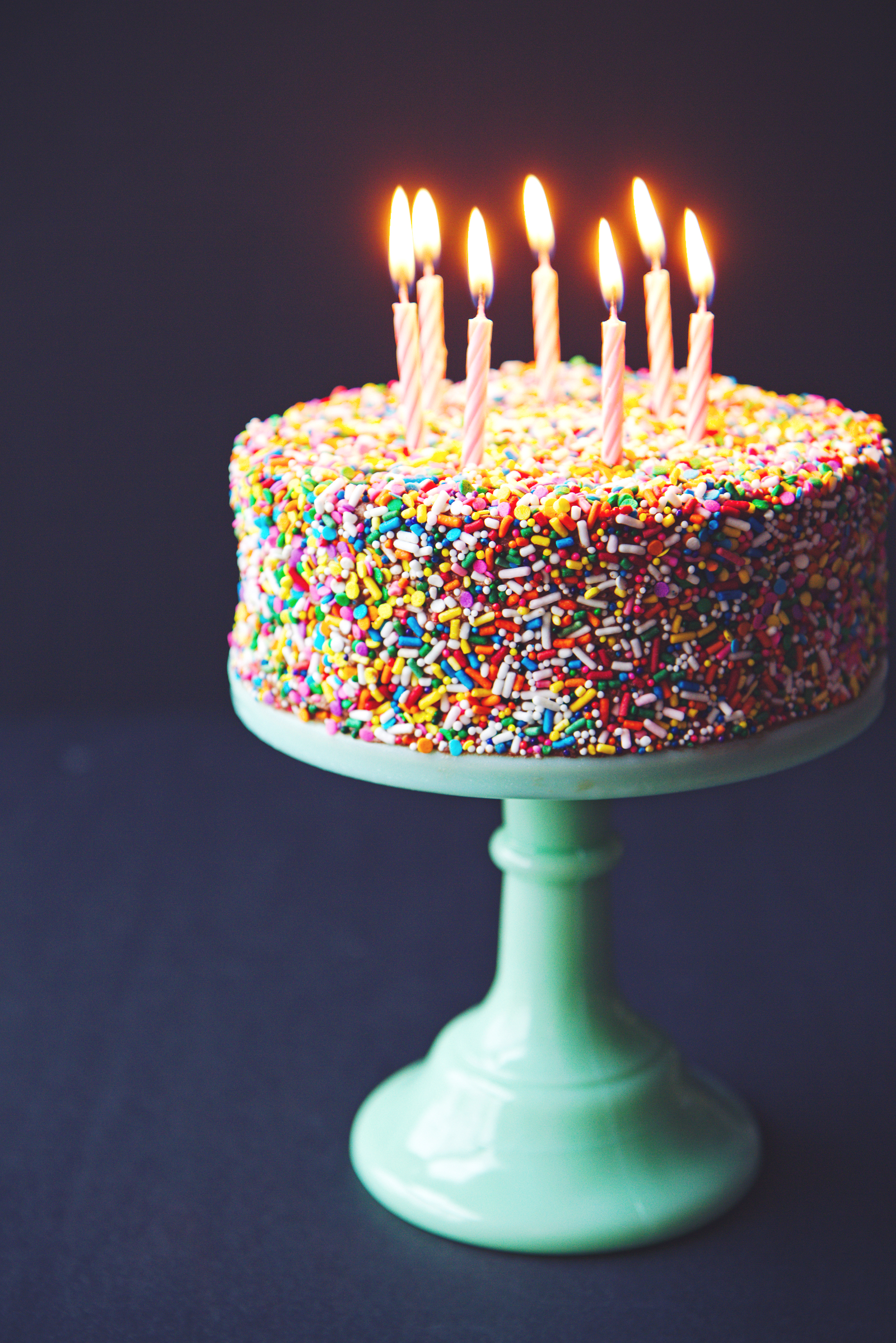 Today, I'm sharing this petite, happy, happy cake to welcome 2020 on this blog.
Not only is it only 6 inches, but the layers are also quite thin, so it's nearly pocket-sized.
My favorite simple chocolate cake, moist and no-fuss, makes up the layers, and an equally simple and classic chocolate frosting, with a sure, heavy hit of salt, fills and spackles the cake.
The whole thing is rolled in a mix of sprinkles, giving it an adorably nobbly, confetti-like exterior.
You can't beat the classics. You can't not smile when you see a sprinkle encrusted cake with candles ablaze. That's worthy of a celebration in and of itself!
To get a good mix of sprinkles, I like to use a few different types.
It gives good texture and interest to the cake.
For this particular mix, I used some mini confetti quins, regular jimmy sprinkles, and these nonpareils.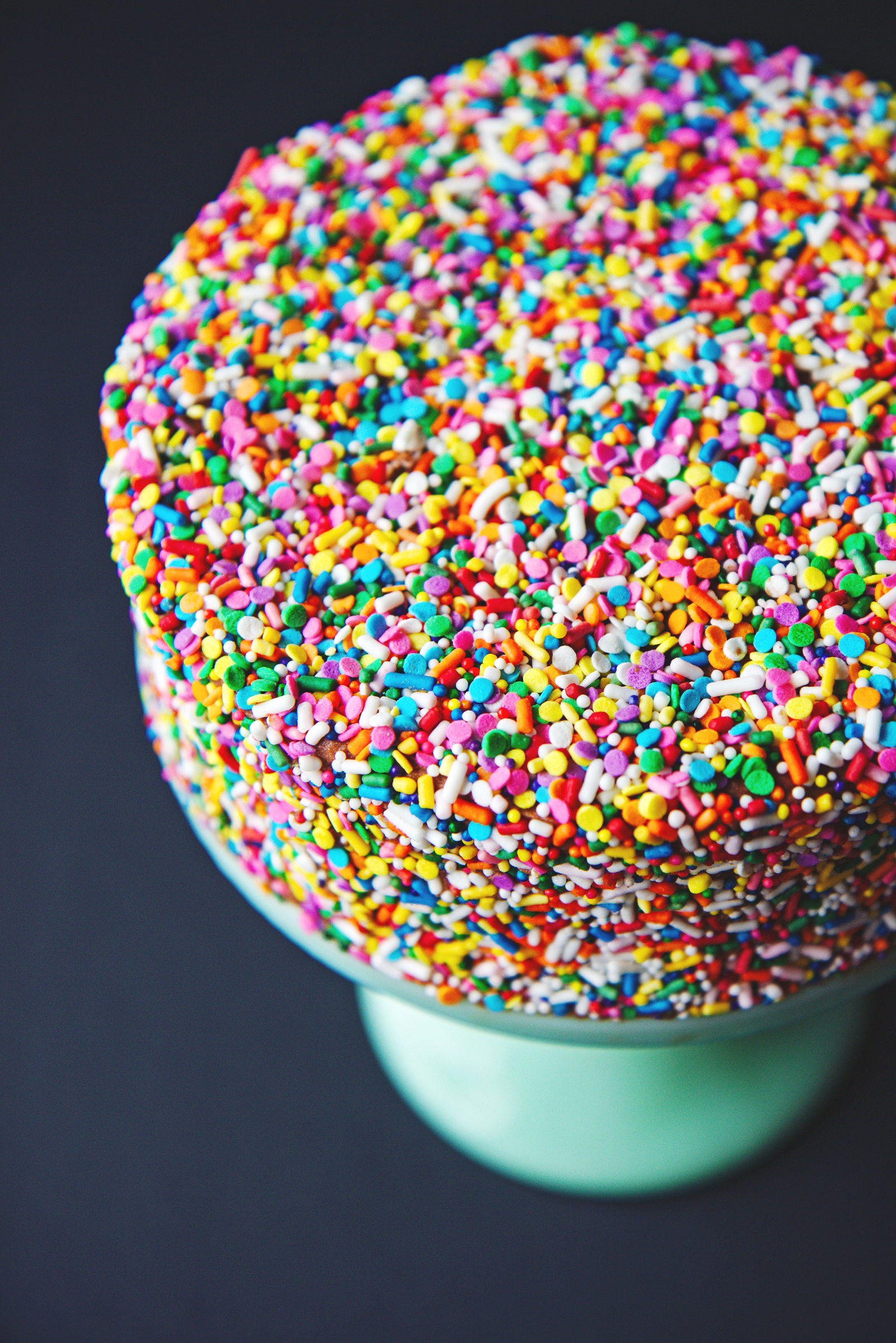 Double Chocolate Cake
makes 1 small 2×6-inch layer cake
ingredients:
for the cake:
115 grams (3/4 cups plus 1 tablespoon) sugar
1/2 teaspoon kosher salt
3/4 teaspoon baking soda
3/4 teaspoon baking powder
1 teaspoon cornstarch
90 grams (3/4 cups) AP flour
32 grams (1/4 cup plus 1 1/2 teaspoon) extra dark cocoa powder
1 tablespoons instant coffee or espresso
60 grams (1/4 cup) boiling water
42 grams (3 tablespoons) vegetable/canola oil
1 eggs
1 tablespoons vanilla extract
80 grams (1/3 cup) buttermilk OR 73 grams (1/3 cup less 1 1/2 teaspoon) milk plus 7 grams (1 1/2 teaspoon) apple cider vinegar
for the buttercream:
140 grams (1 1/4 sticks, 5 ounces) butter, soft
generous 1/4 teaspoon kosher salt
112 grams (4 ounces) chocolate, melted and cooled
300 grams (2.5 cups) powdered sugar, or as needed
1 1/2 tablespoons heavy cream, or as needed
directions:
Preheat oven to 350 degrees F.
Grease and flour 2 6×1 1/2 inch pans.
Place sugar in a large bowl, followed by salt, baking soda, baking powder, and cornstarch; whisk together briefly.
Add the flour on top of the mixture, then the cocoa powder, then the instant espresso on top of that.
Slowly stream the boiling water over the cocoa powder; once it's all added, whisk vigorously while you add in the oil.
Add in both of the eggs and the vanilla extract, then stream in the buttermilk while whisking.
Scrape the bowl to ensure homogeneity, then portion evenly into the three pans.
Bake for 18-20 minutes, until a tester comes out with a few crumbs and the tops are springy.
Allow to cool completely before frosting.
To make the buttercream, whip the butter with the salt for 5 full minutes (set a timer!).
Scrape the bowl and while whipping on high speed, stream in the melted but cool chocolate.
On low speed, begin adding in the powdered sugar a little at a time.
Once the powdered sugar has been added, whip on high for 3 minutes and add heavy cream a tablespoon at a time if the frosting is still a little thick (if it is too thin, add powdered sugar as needed).
Scrape the bowl to ensure homogeneity.
Decorate cake as desired!