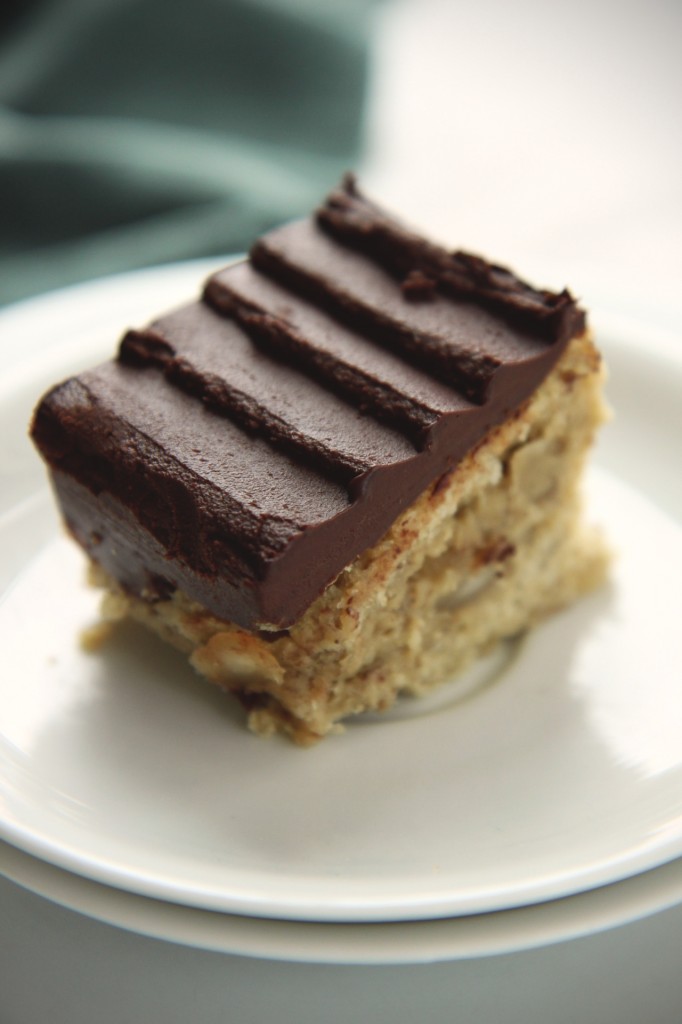 Then a calm, solemn pleasure steals
into your inmost mind;
a quiet aura your spirit feels,
a softened stillness kind.
–Charlotte Brontë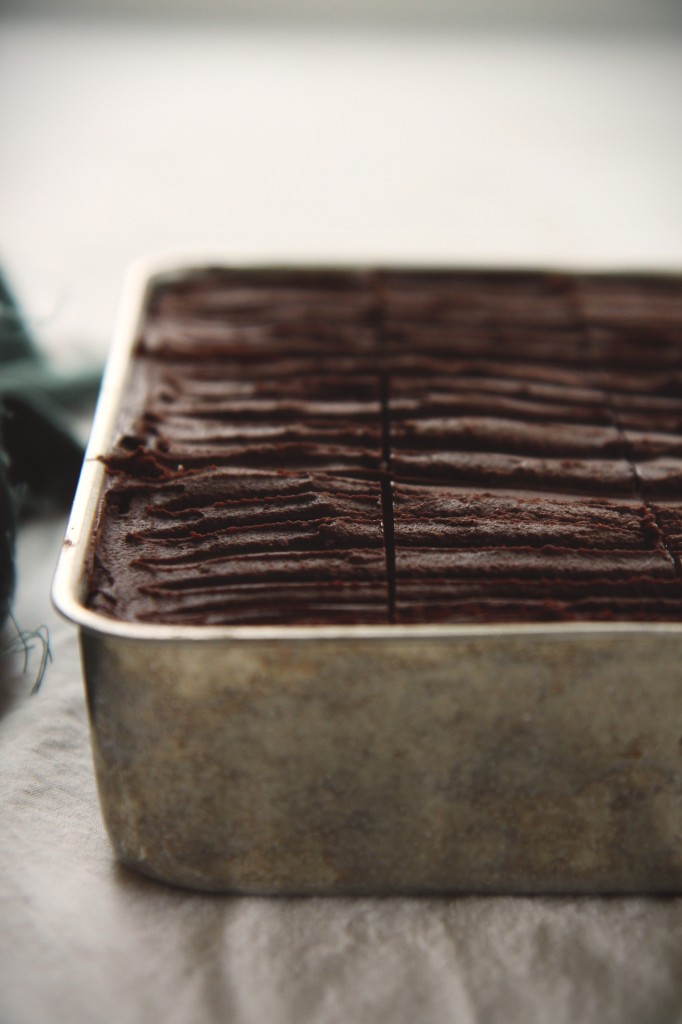 It's been a bit quiet around here, unusually so.  Have you missed my whining?
Probably not.
But I'm back anyways!  Sort of.
Finals are over!  I can now melt into a puddle of delicious laziness; I can and I promptly will.
Lord, does it ever feel good to relax.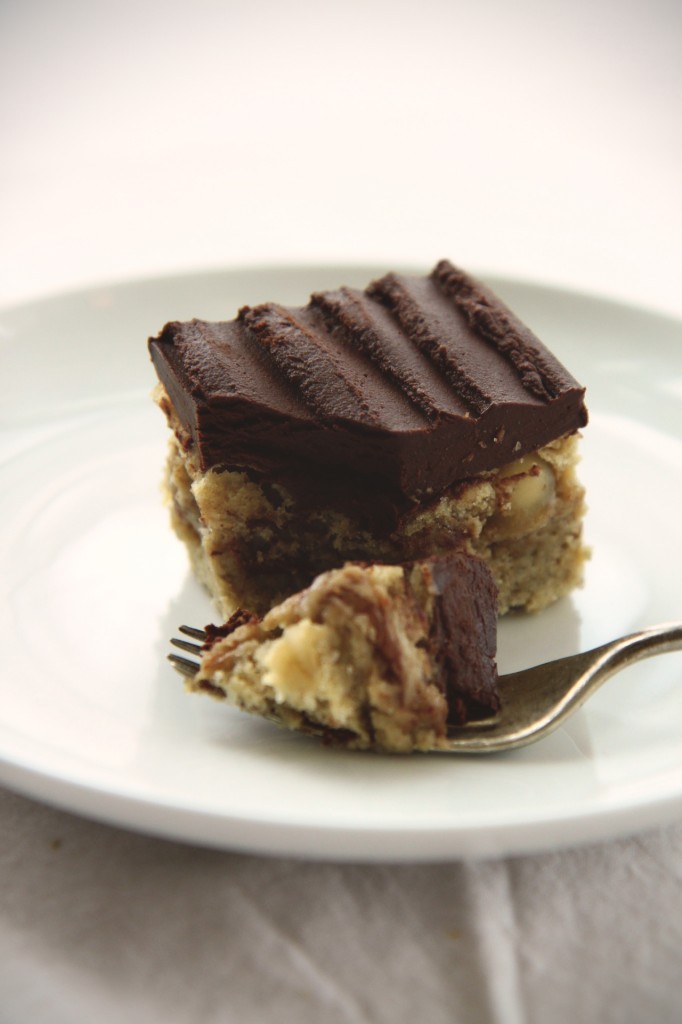 I'm on vacation for spring break.
No, not an SBK2014-rage-your-face-off-throw-up-on-the-beach-by-day-club-hop-by-night type vacation, but a quiet, revitalizing trip.
(The former isn't quite my style or speed, in case you hadn't realized.)
I'm in Mexico, having an utter blast and seriously luxuriating in the heat.
I plan on getting tan (sorry mama!) and drinking a lot of piña coladas (not sorry), exploring the beach and eating a ton of fruit.
(Also, Netflix.  Currently watching Pirates of the Caribbean.  Um, Orlando Bloom.  Swoon.)
All in all, this is shaping up to be a swell break.
¡Viva Mehico!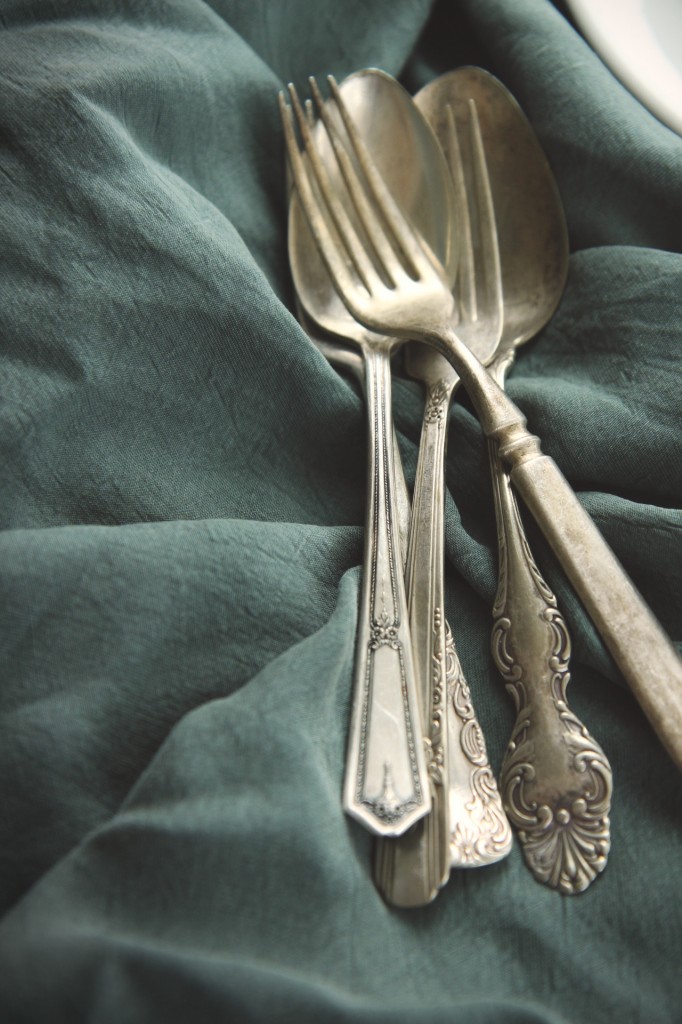 Since I've now forced my happy, warm, tropical vibes into your mind, I'll share some with you, in the shape of a delicious cake.  Huzzah!
This cake is wholly dairy-free, and could easily be made vegan with a flax egg or egg replacer and vegan chocolate for the frosting.
This cake is part whole wheat, and is chock full of good fats from the coconut and macadamia nuts.
Coconut comes in three forms: oil, meat, and milk.
Sweet bananas, creamy coconut, buttery macadamias, nutty whole wheat flour, rich, dark chocolate.
This is a one bowl cake, with an ideal texture for banana cakes: a good bite, moist and sweet, but not mushy or cloying.
The frosting is not sweet at all, and adds good bitter notes to the dessert.
This is a winner, for sure.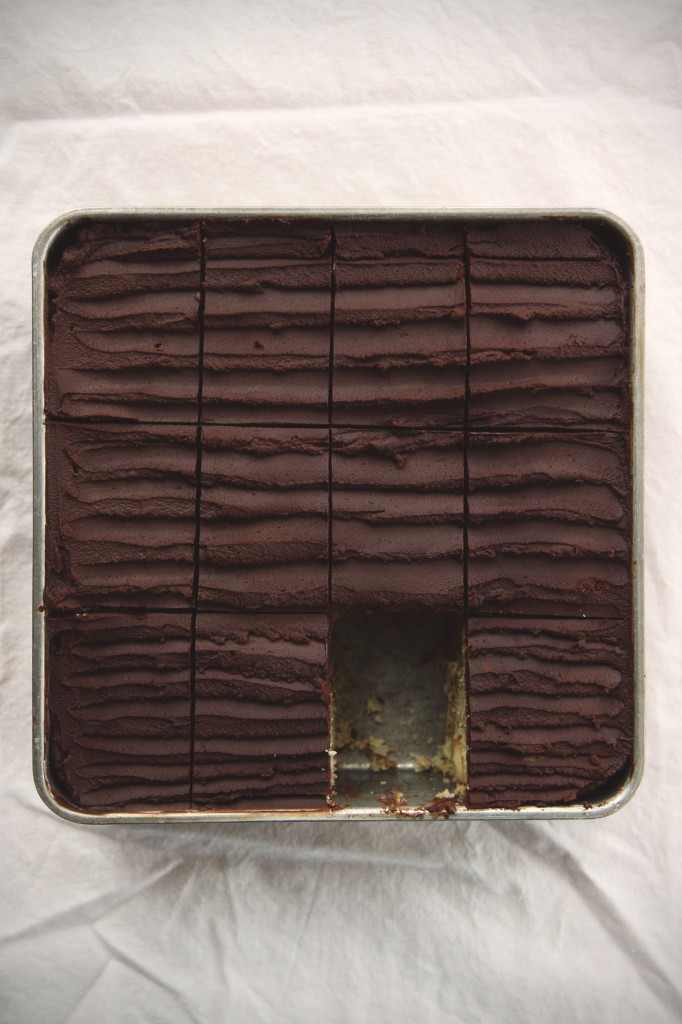 Some notes on the recipe:
Use brown, brown, nasty looking bananas.  The browner, the better.  Brown, spotty, mushy ones will be sweeter and more flavorful in the finished product, though they are gross eaten out of hand.
This is because the sugars have begun to break down, creating flavor and scent molecules which enhance the cake.
You can use 1 can of full-fat coconut milk for this recipe; refrigerate it overnight and scrape off 1/2 cup of the thick cream at the top for the ganache, then whisk the rest together and measure out 3 tablespoons of this milk for the cake.
Scraping the cream for the ganache is the same procedure as making coconut whipped cream; here are two good tutorials— just skip the whipping part.
You can easily use sweetened flaked coconut in place of the desiccated, if that's all you can find.  Use a little over 1/2 a cup to get the same amount of flavor.
Feel free to leave the macadamia nuts out; I think they add a lovely tropical flavor, but some people don't like them.
You can use a mixture of semi-sweet or bittersweet chocolate, but definitely don't use milk chocolate.  It will be too sweet.
So hello, hello, from the tropics.  I'm glad to be back– I'll be posting, even from down here, so don't you worry.
Just start with this cake.  More on the way.
Tropical Coconut Banana Cake
cake portion adapted from The Galley Gourmet
makes 1 8×8 inch cake
for the cake:
4 ounces (approximately 1/2 cup) coconut oil, solid
1 cup granulated sugar
1/2 teaspoon kosher salt
1 extra large egg, at room temperature
3 medium bananas, mashed
3 tablespoons coconut milk
1 teaspoon pure vanilla extract
1 teaspoon apple cider vinegar
2 tablespoons cornstarch
1 cups plus 2 tablespoons white whole wheat flour
3/4 cup all-purpose flour
1 teaspoon baking powder
1/2 teaspoon baking soda
3/4 cup macadamia nuts, roughly chopped
1/2 cup desiccated coconut
for the ganache:
1/2 cup coconut cream
5 1/2 ounces of semi-sweet chocolate, finely chopped
directions:
Preheat oven to 350 degrees F.
Grease and flour an 8×8 inch pan.
Place coconut oil, salt, and sugar in the bowl of a stand mixer and beat on high for 4 minutes, until fluffy and light.
Scrape the bowl and add the egg; beat for 3 more minutes.
Scrape the bowl and add the mashed bananas; mix slowly just to start to incorporate the bananas.
Add in the coconut milk, vanilla, and vinegar and stir once or twice to start to incorporate the wet ingredients.
Dump the flours on top, then the baking powder and baking soda on top of that.
Mix on high, starting slow and working up, until batter is completely homogeneous.
Stir in coconut and macadamia nuts.
Spread batter into prepared pan and bake for 35-40 minutes, until a tester comes out clean.
To make the ganache, heat the coconut cream until bubbling, then pour over chopped chocolate.
Whisk (or blend with an immersion blender) until shiny and smooth.
Allow to cool until spreadable, then frost cake.
Allow ganache to fully set before cutting cake.