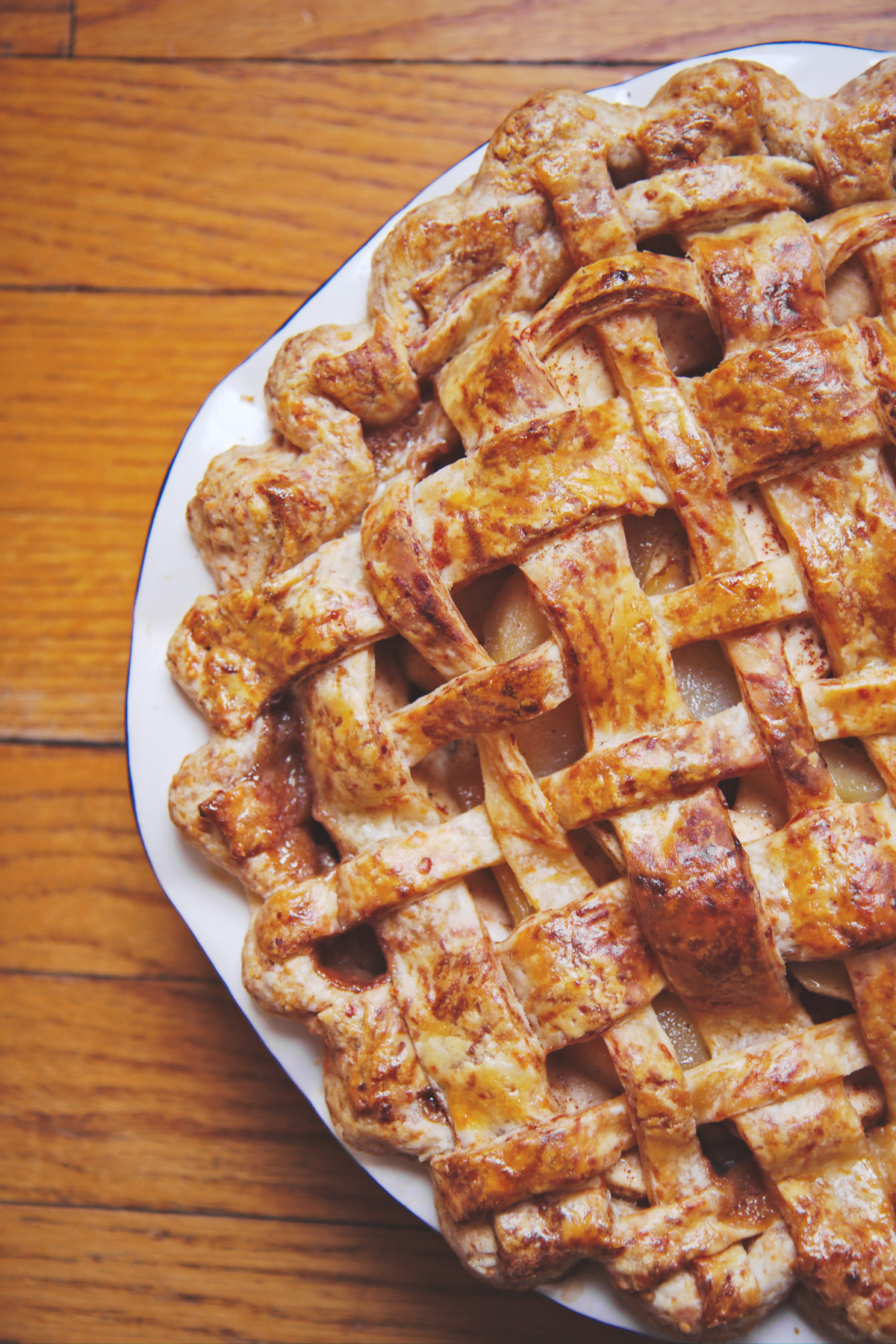 Underwater basket-weaving: (noun)
Used as the type of college course that is thought to be without any practical or professional value.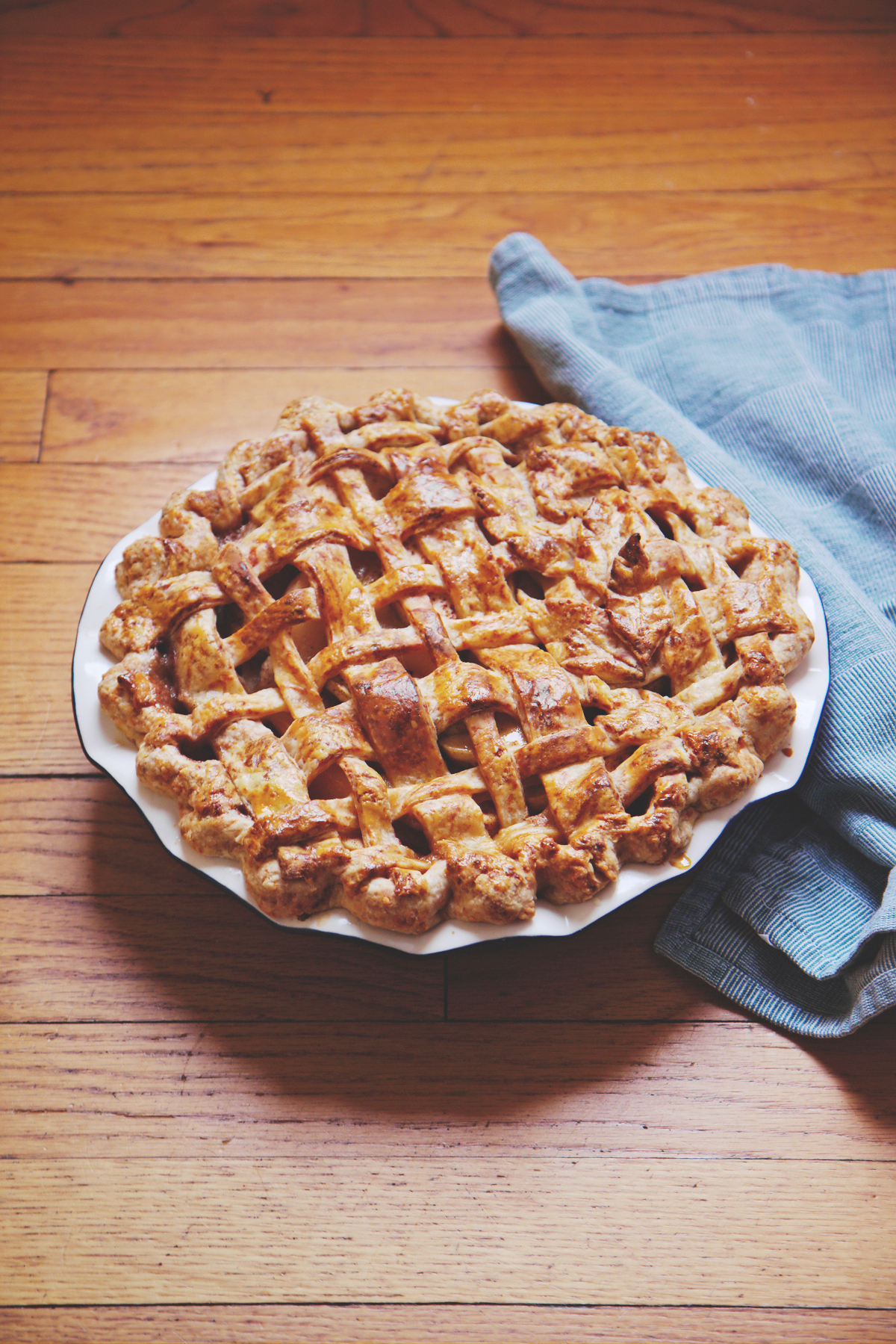 This whirlwind of a quarter has finally drawn to a close.
My daddy told me, as I arrived home (Nati in tow) to be glad that I simply survived.
And how right he is.
("Promise me you will not spend so much time treading water and trying to keep your head above the waves that you forget, truly forget, how much you have always loved to swim."
—Tyler Knott Gregson)
I still need to get myself employed, but for now today, I'm content to have survived my craziest academic quarter yet (and hopefully ever) and be home in my wonderful house with my parents and boyfriend (and animals, of course), with my head above water and still planted firmly on my shoulders.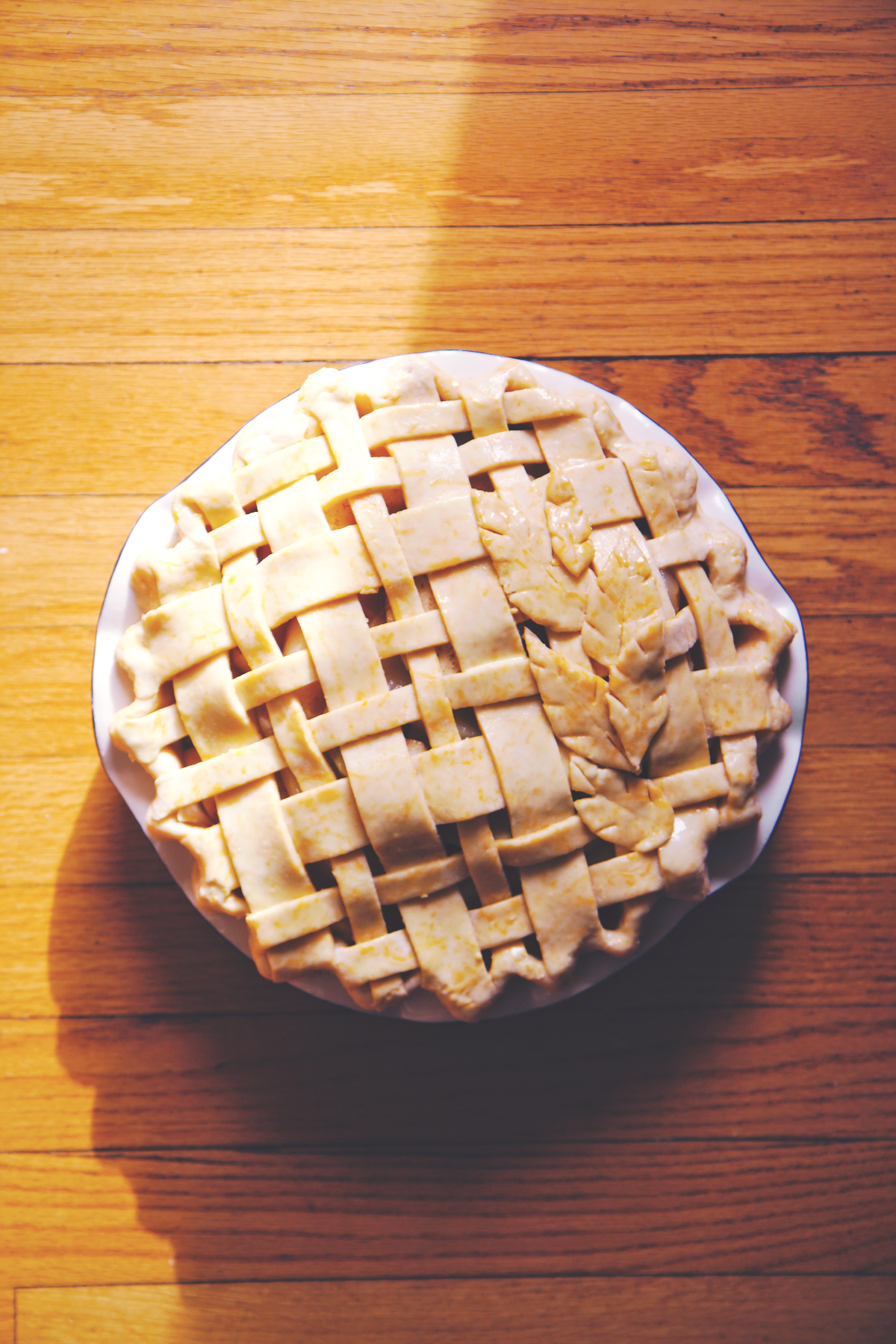 I have been so so so in and out with meager offerings in my posts on the blog, which is something that irritates me to no end, but which was an unfortunate consequence of working tirelessly on school.
Next quarter will be different.
Also, I have so many ideas for holiday baking and I'm just praying I have enough time to fit them all in during break.
This pie is from Thanksgiving, and it would be an utter shame if I didn't get this post together whilst we are still in pie season.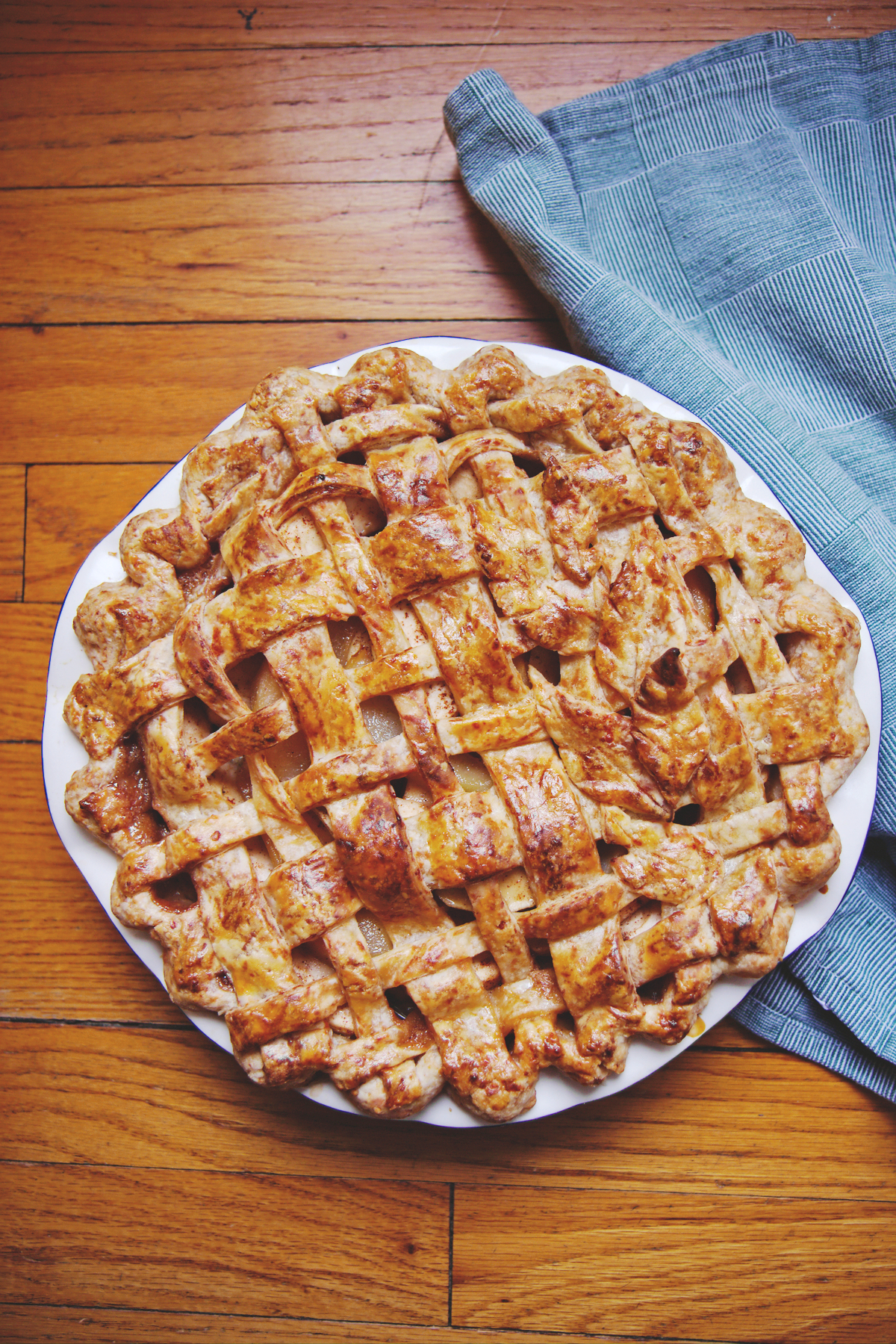 This pie is a delicious endeavor and a total showstopper.
It features a gloriously brown and shiny, crackling crust chock full of sharp cheddar cheese and sweet cream butter.
The inside is comprised of layers upon layers of cinnamon-poached pears, soft and sweet, and tart, spiced apples, with more bite and brightness, all lacquered and laced with brown butter butterscotch, a salty, profound, caramel sauce that really takes the pie to the next level.
There are a few components, but three of them (the poached pears, the butterscotch, and the dough) can be made ahead of time and store beautifully, so that when pie day rolls around, you will be prepared and calm and ready to make the most beautiful, bad-ass pie of your life.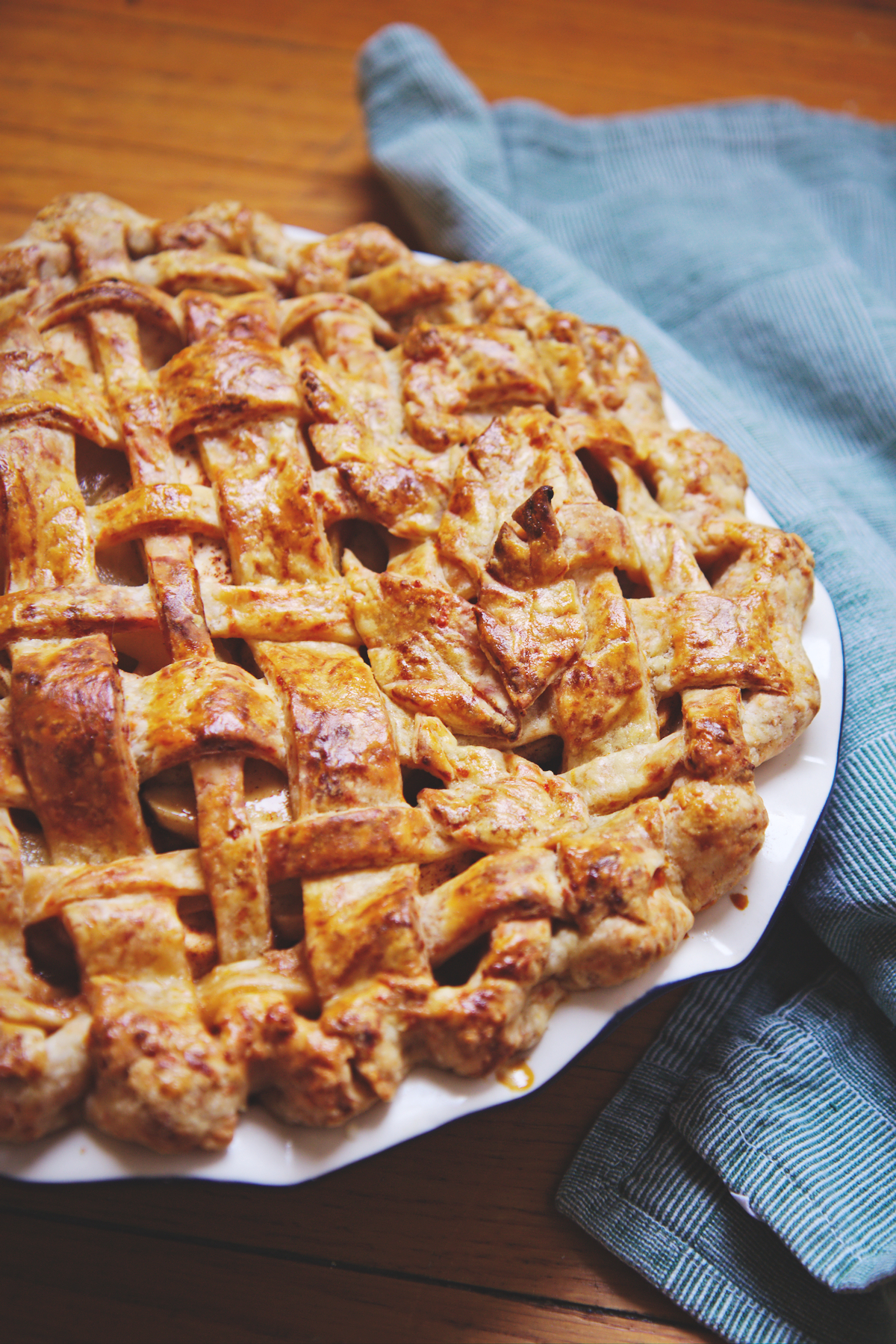 When making pie, my best advice is as follows:
Keep everything cool.  Your flour, your butter, your fillings, your mentality.
Read the recipe very well beforehand.  Make sure you have all of your ingredients on hand and prepped.
Relax!  A rustic pie tastes just as good alone with a perfect lattice, and any pie is better than no pie.  People will love you and you should be proud.
Pie will always make you friends.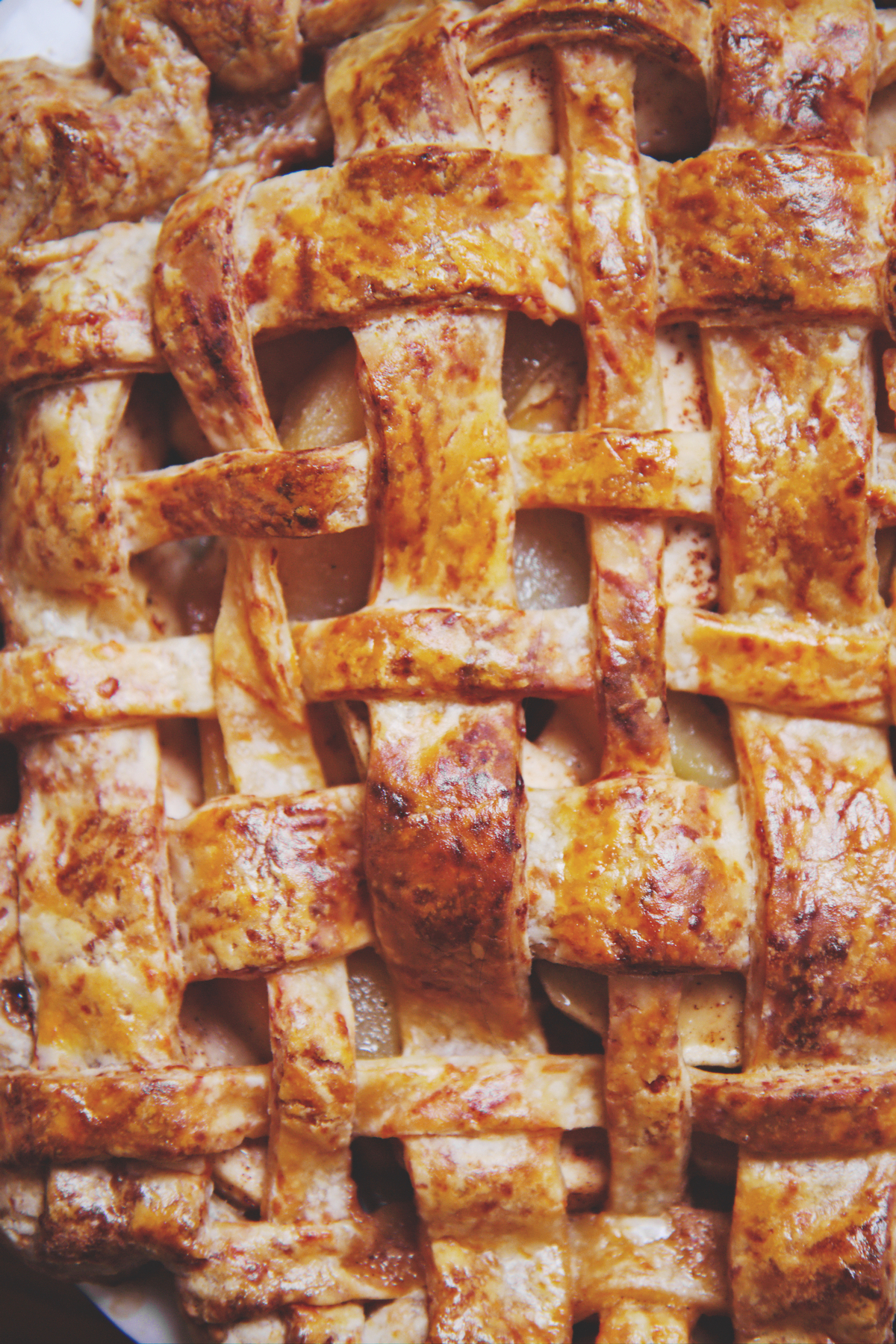 Apple, Pear, Butterscotch, and Cheddar Pie
makes 1 large pie

ingredients:
for the poached pears:
1 lemon, zested in large strips and juiced
1 stick cinnamon
2 pounds hard pears, peeled, cored and sliced
1 cup white wine
1 1/3 cups sugar
for the pie filling:
2 lb. granny smith and golden delicious apples, peeled, cored, and thinly sliced
juice of ½ lemon
1/3 cup brown sugar
1/4 cup granulated sugar
1 ½ teaspoons cinnamon
1 teaspoon nutmeg
pinch cloves
pinch allspice
pinch ginger
pinch coriander
¼ teaspoon salt
3 tablespoons cornstarch
for the butterscotch:
4 tablespoons unsalted butter
1/2 cup (about 109 grams) packed dark or light brown sugar (I used dark)
1/2 cup (118 ml) heavy cream
1/2 teaspoon flaky sea salt, to taste
1 1/2 teaspoons (8 ml) vanilla extract
for the cheddar pie crust:
360 grams (3 cups) AP flour
1 teaspoon kosher salt
1 1/2 teaspoon cane sugar
170 grams shredded cheddar cheese
170 grams (1 1/2 sticks) frozen butter, grated
1 1/2 teaspoon vinegar
60 to 90 grams ice water
directions:
Make the dough: whisk flour, salt, and sugar together.
Cut and mix the grated cheese and butter until the largest piece is pea-sized.
Add in the vinegar, then sprinkle on just enough ice water so that you can gather the dough into a cohesive mass.
Divide dough into two balls.
Refrigerate 1 ball.
Roll the other ball out very gently into a 12 inch round.
Lightly drape over a pie dish and crimp gently.
Refrigerate or freeze.
Poach the pears: peel, core, and slice the quinces fairly thinly.
Place lemon zest, juice, cinnamon stick, sugar, wine, and quince into a sauce pot on medium high heat.
Bring mixture to a hard simmer, then reduce heat to a bare simmer.
Simmer for 10 minutes, then place lid on pot and allow to cook for 2 hours, stirring occasionally, until the moisture has been mostly absorbed and the quince is rosy toned.
Allow to cool completely.
Make the butterscotch: brown butter in a saucepan.
Add sugar, cream, and salt and whisk to combine.
Bring to a very gently boil and cook for 5 minutes, stirring constantly.
Remove from heat, stir in vanilla, and carefully taste to adjust salt and vanilla.
Allow to cool at room temperature.
To make the pie, toss thinly sliced and peeled apples with lemon juice, salt, and spices.
Whisk sugars together with cornstarch; stir into apple mixture and set aside.
Remove the top portion of the pie dough from the fridge; allow to thaw until it is workable.
Roll out to ¼ inch thickness and cut out shapes or lattices; refrigerate.
Remove bottom part of dough from freezer or fridge.
Place 1 thin layer of pears on the bottom of the pie.
Top with a layer of apple mixture and a drizzle of butterscotch.
Repeat until pie is full.
Top the pie with the lattice or decorations as desired.
Brush with egg wash or cream and sprinkle on turbinado sugar.
Bake at 425 for 10 minutes, then lower heat to 375 and bake for 45 minutes, covering crust if necessary.