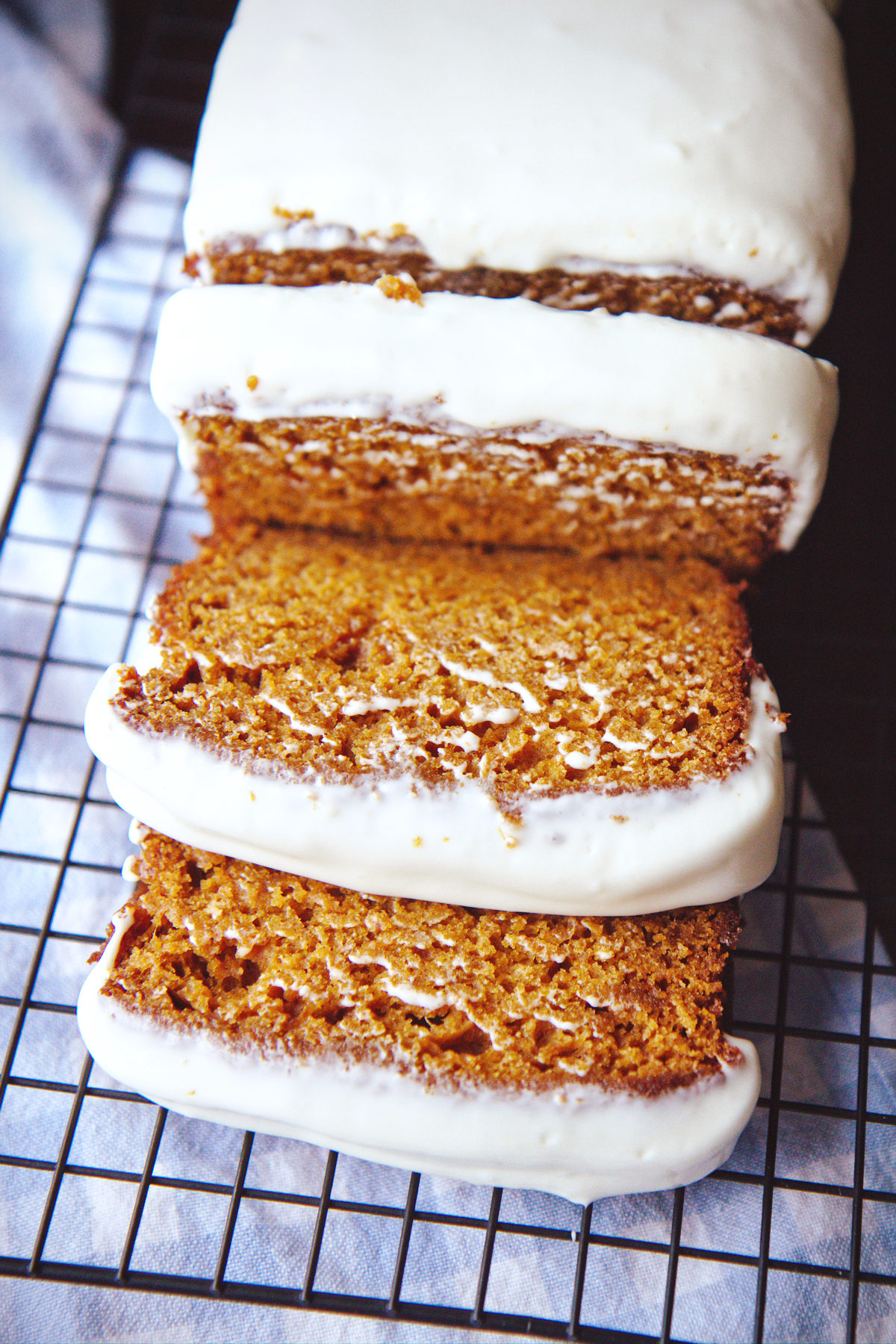 "People who love to eat are always the best people."
—Julia Child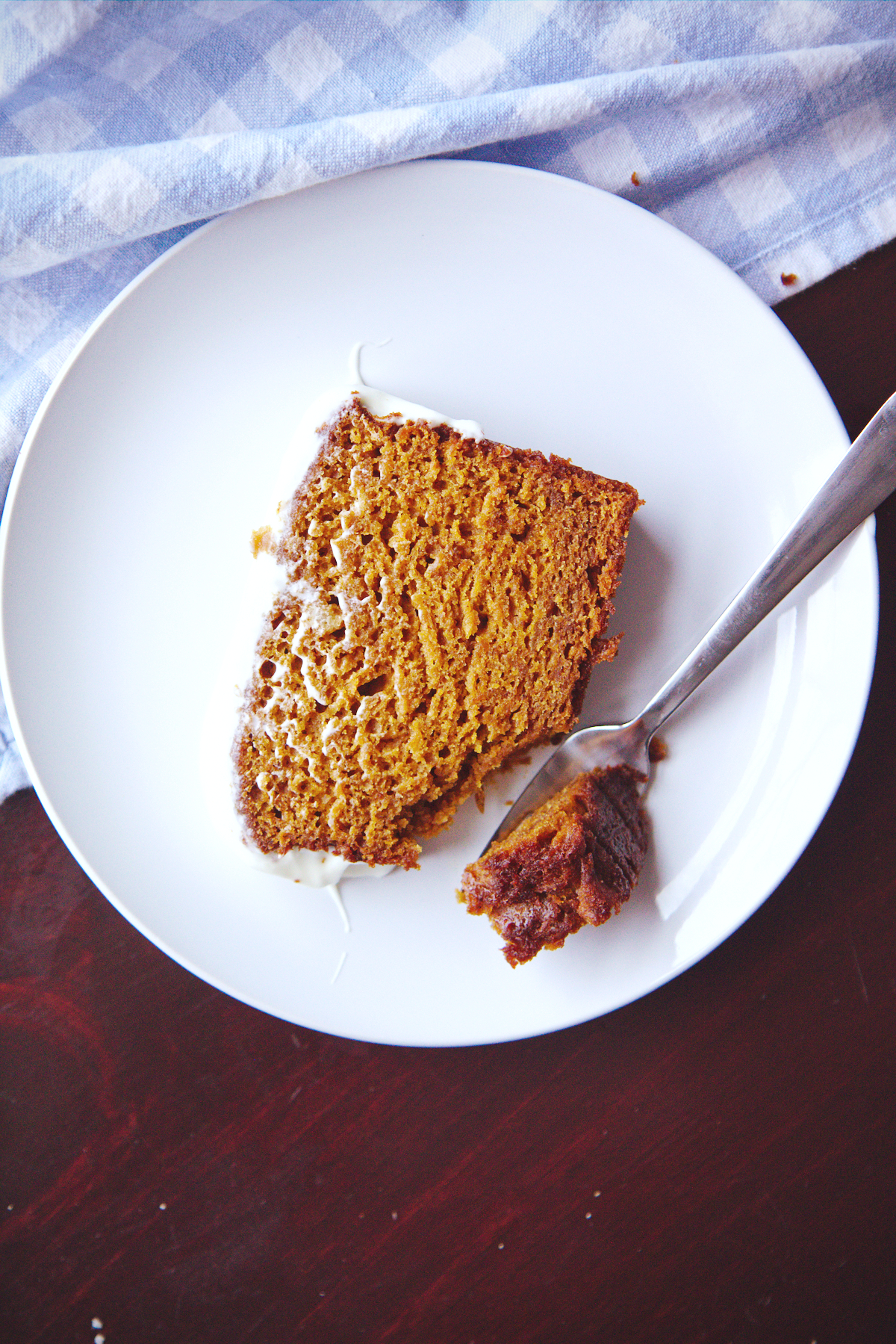 Happy Thanksgiving!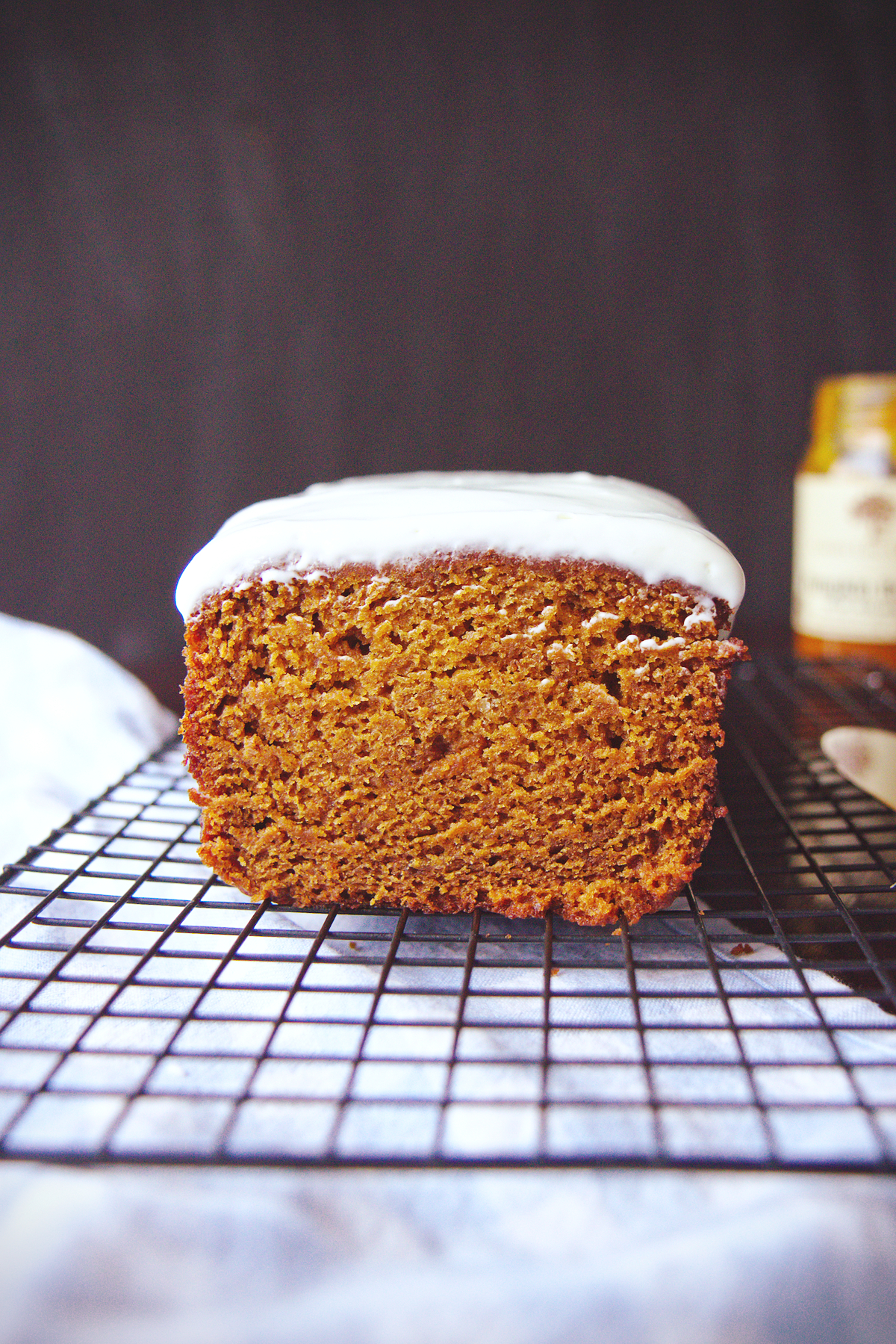 Today, I'm crazy busy cooking and baking a feast for my family… I've been cooking since I got home on Tuesday night and I won't stop until dinner tonight!
But nevertheless, I wanted to share this cake with you, since it is so easy and quick and could be a perfect last-minute addition to any holiday table.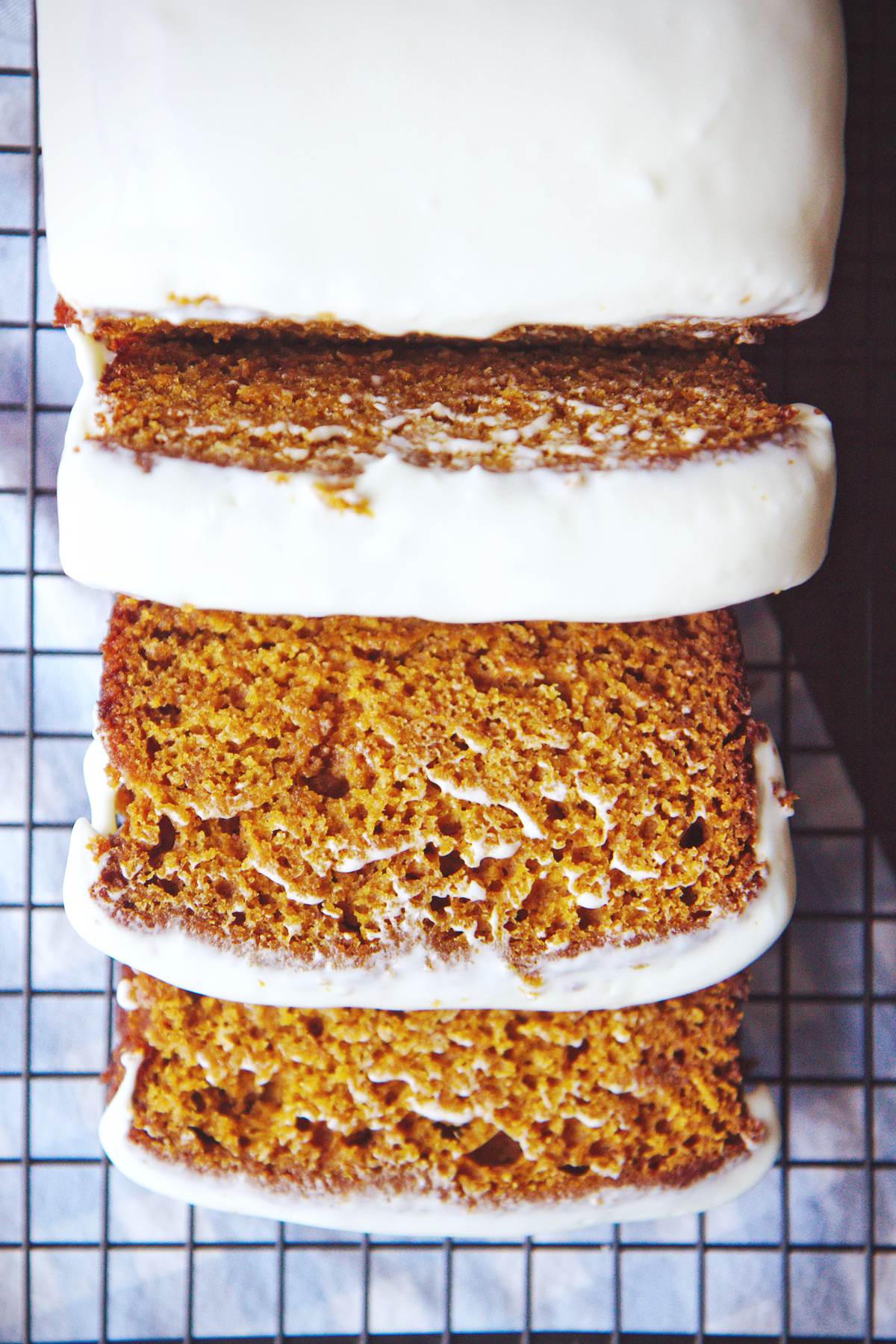 For any of you who might be curious, the menu I've created for today is as follows (and yes, I execute all of these dishes, with great help from my sous chefs Mom, Dad, and Grandma!):
Gougères
Kale and raisin salad
Butternut squash macaroni and cheese
Roasted za'atar root vegetables with dijon aioli
Cauliflower mascarpone mashed potatoes
Mushroom, rosemary, lemon, and chicken sausage dressing
Cranberry-maple sauce
Tarragon and thyme butter roasted turkey
White wine giblet gravy
Seared maple brussels sprouts
Butternut squash snack cake with brown sugar fudge frosting
Maple cream shortbread tart
Butterscotch, poached pear, and apple pie in a cheddar crust
My "manifesto" AKA all of the written out recipes and schedules was a whopping 12 pages long this year.
We don't play around with Thanksgiving in this household.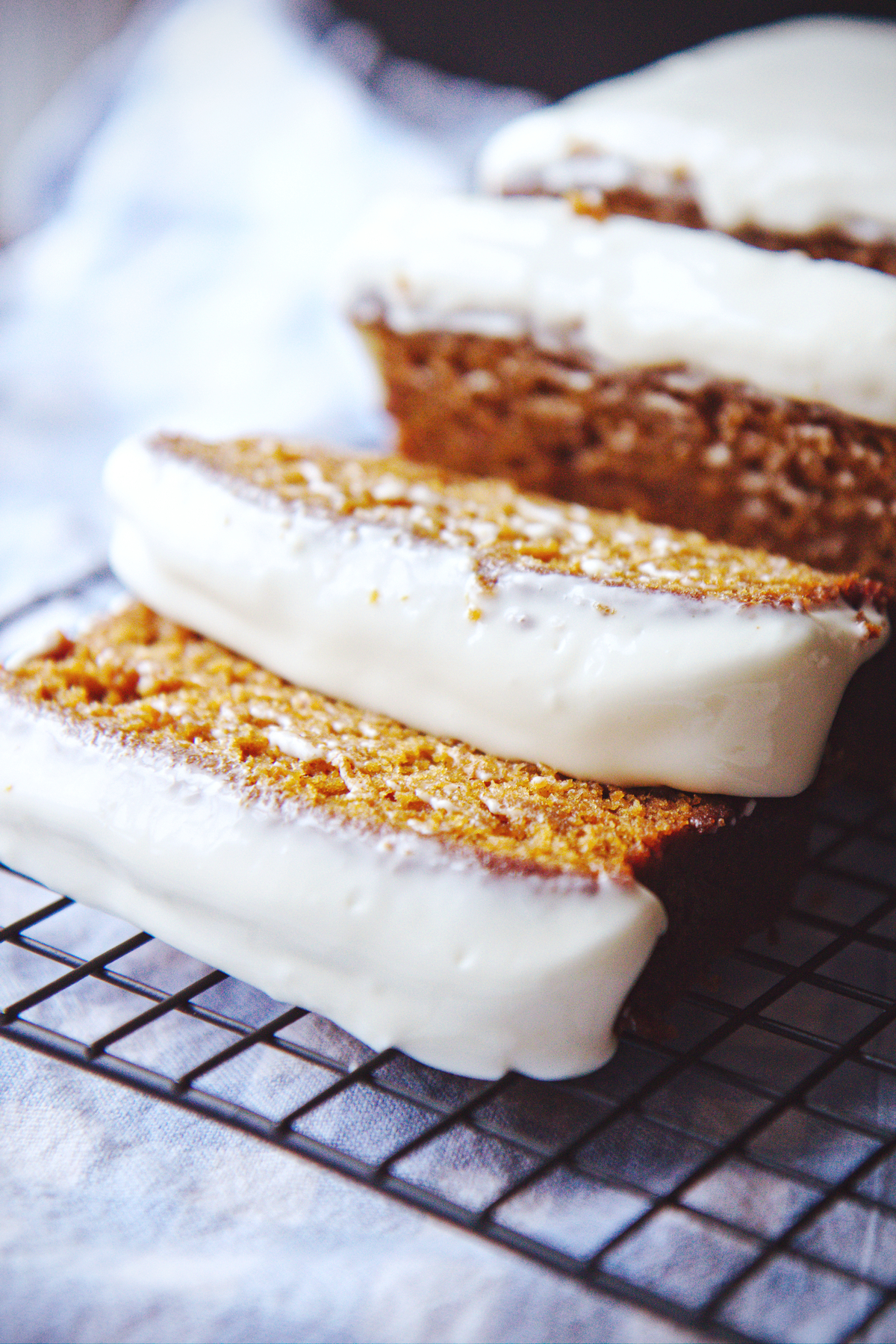 I'm going to attempt to perhaps photograph some of the desserts, but no promises.  Things can get hectic!
The cake I'm sharing today is seriously, seriously, the best pumpkin cake I have ever tasted.
Even better, it only requires one bowl, comes together in a flash, and keeps like a dream.
It was inspired by a jar of pumpkin butter that Hana brought me from the apple orchard/pumpkin patch where she spent a brisk autumn morning.
She really is the best big ever!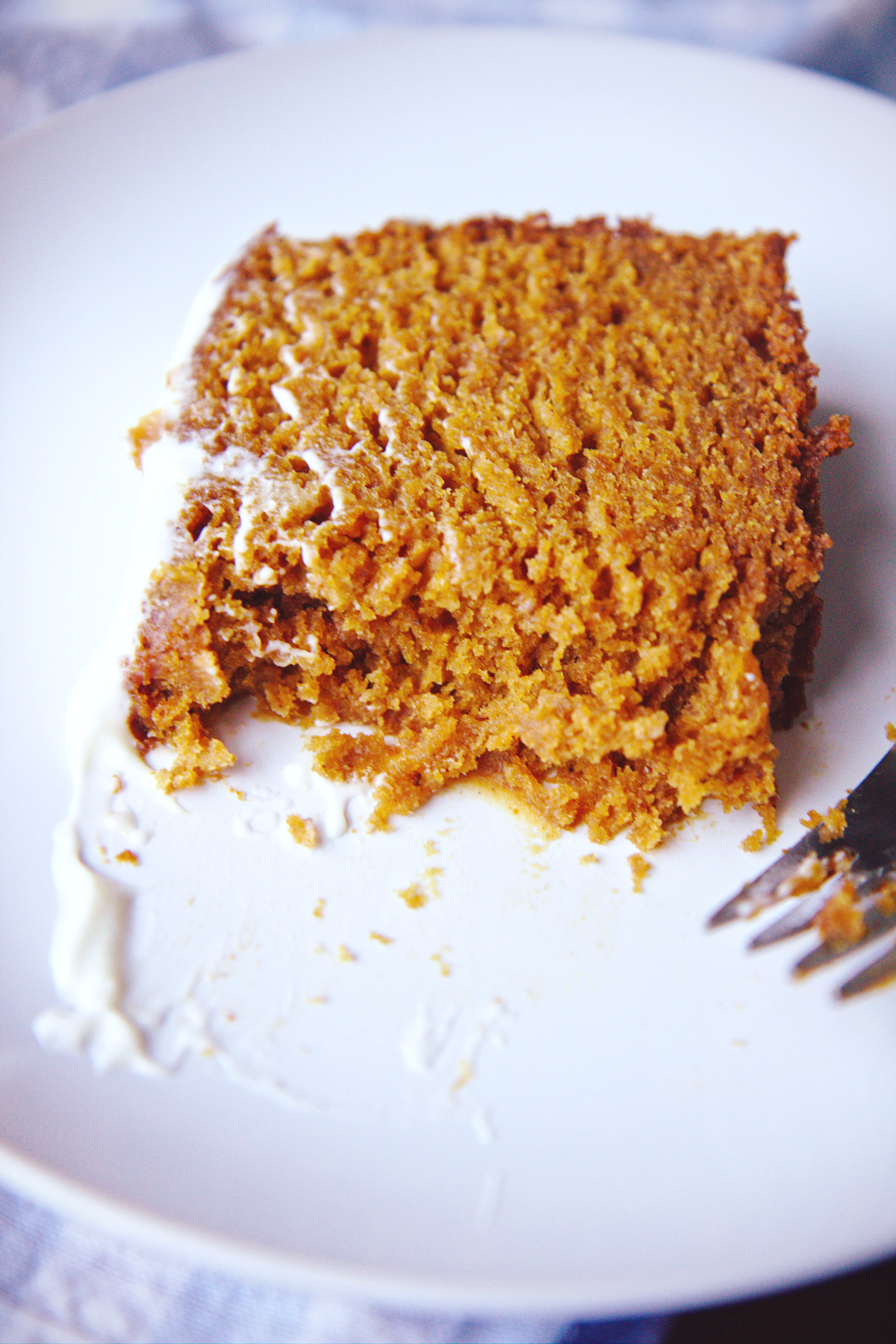 This pumpkin cake is dairy-free (and I used lactose-free cream cheese for the frosting), but you'd never know it.
Super moist and spicy, thanks to a double hit of pumpkin: both pumpkin butter and pumpkin purée go into the batter, along with a hit of brown sugar and a mélange of spices.
The frosting is creamy, drippy, and thick—slathered on generously.
I used Green Valley lactose free cream cheese to keep it Nati-friendly—it's seriously amazing!
You cannot tell the difference in taste or texture whatsoever.
This cake batter comes together in 10 minutes, and then you can sneak it in the oven next to the turkey—a loaf pan is quite svelt, even in a crammed oven.
It would make a fantastic last addition to any menu!
And once again: happy Thanksgiving, all!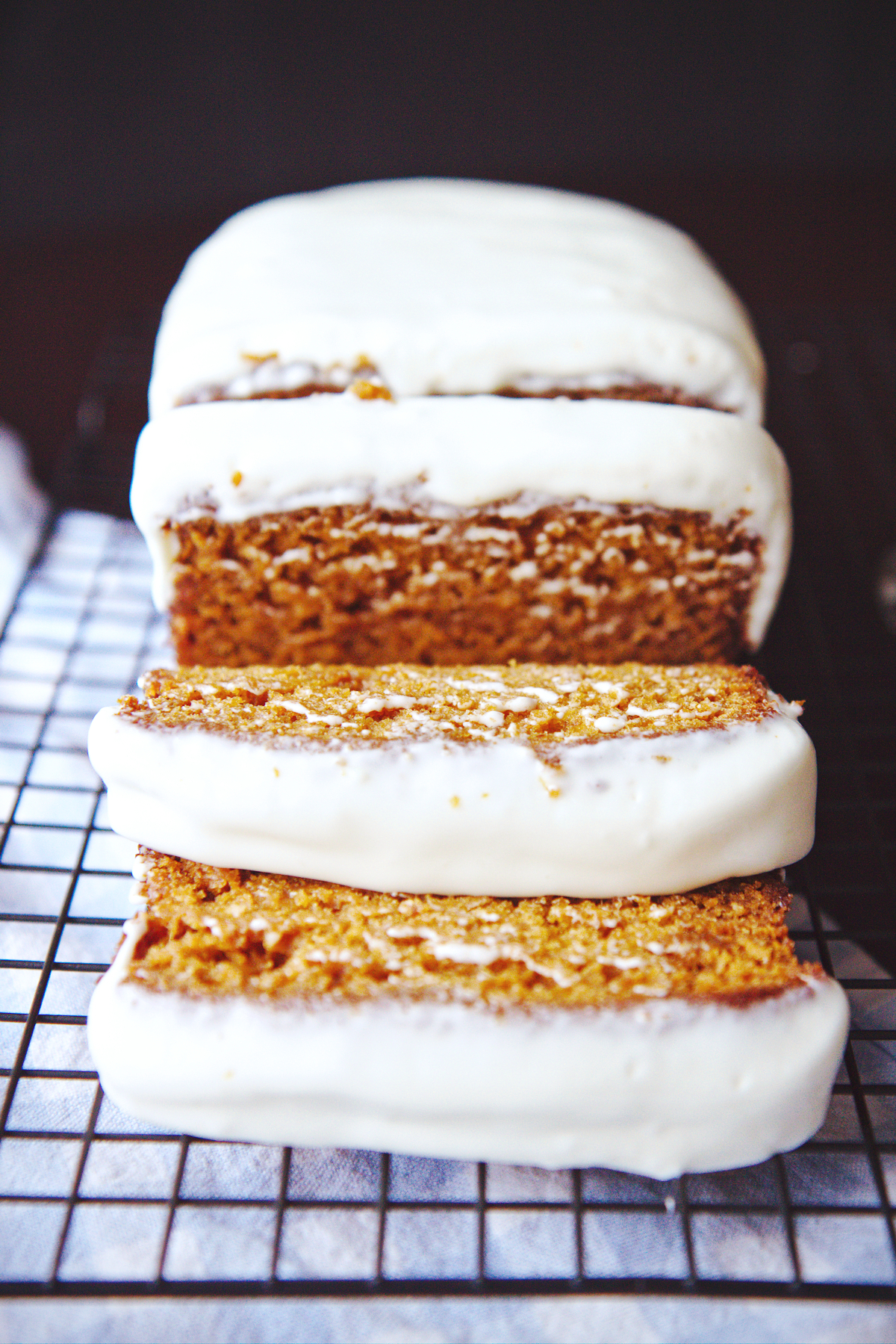 Double Pumpkin Cake 
makes 1 9×5 inch loaf cake
cake portion adapted from Sweet Phi
ingredients:
for the cake:
180 grams ( 1 1/2 cups) flour
55 grams (1/2 cup packed) brown sugar
55 grams (1/2 cup) sugar
1 teaspoon baking soda
1 teaspoon cinnamon
1/2 teaspoon ginger
pinch cloves
pinch nutmeg
3/4 teaspoon kosher salt
2 eggs
270 grams (1 cup) pumpkin purée
430 grams (1 1/2 cups) pumpkin butter
28 grams (2 tablespoons) vegetable oil
1 teaspoon vanilla extract
for the frosting:
8 ounces cream cheese (I used lactose free)
1/4 teaspoon kosher salt
480 grams (4 cups) powdered sugar
1-2 tablespoons milk, as needed (I used cashew)
directions:
Make the cake: preheat oven to 350 degrees F and grease and flour a loaf pan.
Whisk together flour, sugars, spices, and salt.
Make a well in the center and crack in the eggs; add the pumpkin purée, pumpkin butter, oil, and vanilla to the well also.
Carefully stir the batter together until a rough and mostly homogeneous batter results.
Scrape into prepared pan.
Bake for 45 minutes to 1 hour, or until a tester comes out with only a few moist crumbs and the top is springy and golden.
Allow to cool completely before frosting.
To make the cream cheese frosting, whip cream cheese on high speed util creamy and no lumps remain, about 3 minutes.
Add in the salt and powdered sugar and stir until completely incorporated; if mixture is too thick to spread, add the milk until it is of spreadable consistency.
Frost as desired.
Serve at room temperature.