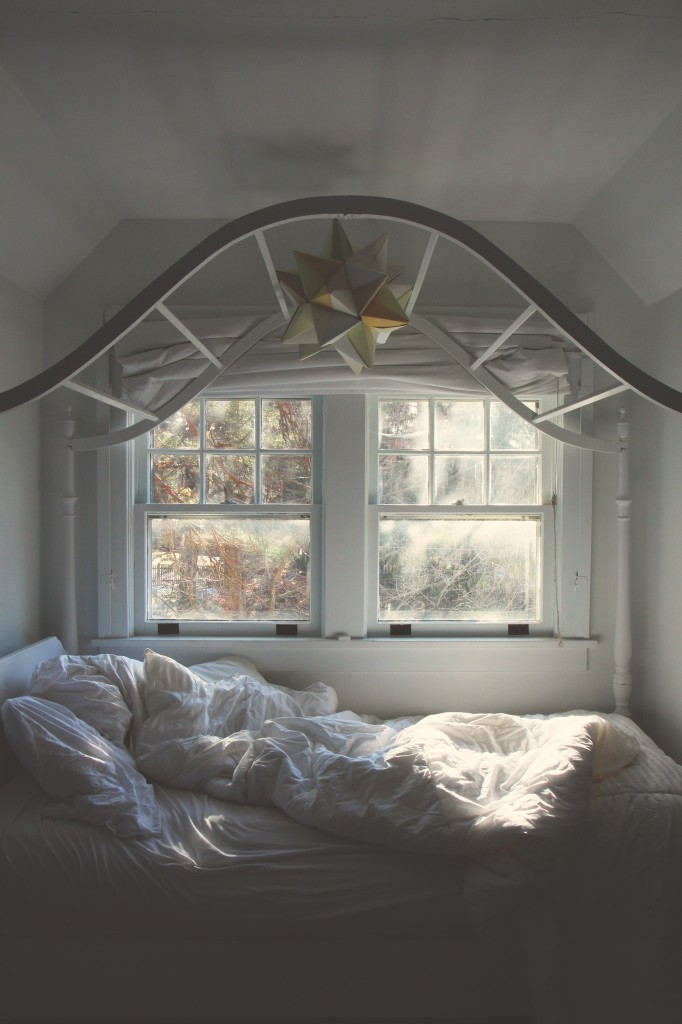 I'm thankful for home.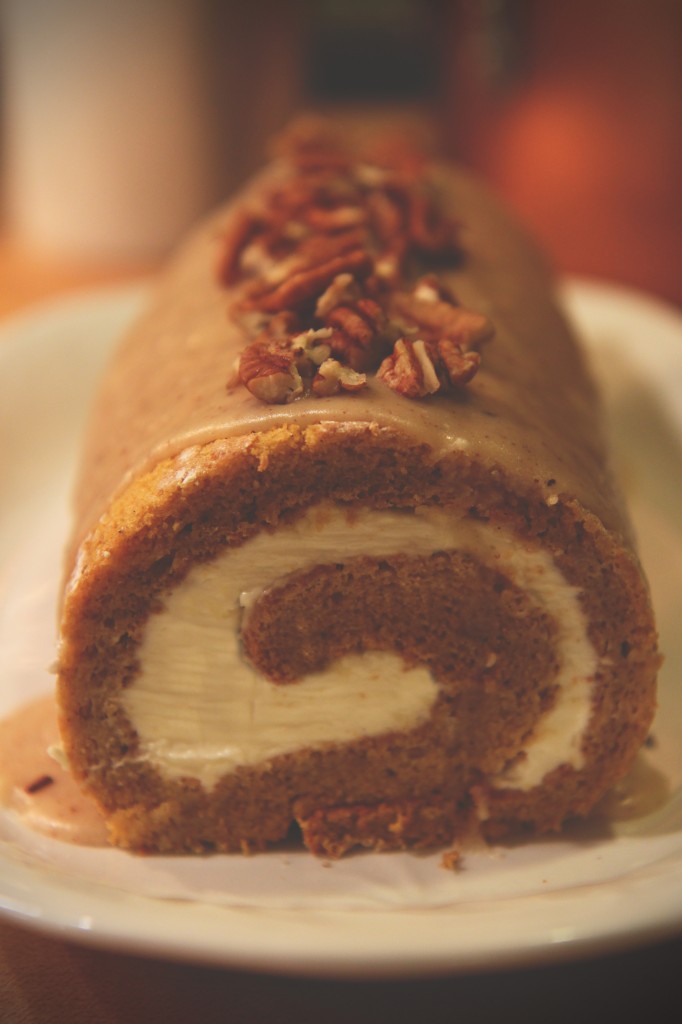 I'm grateful to be surrounded by love and warmth and family.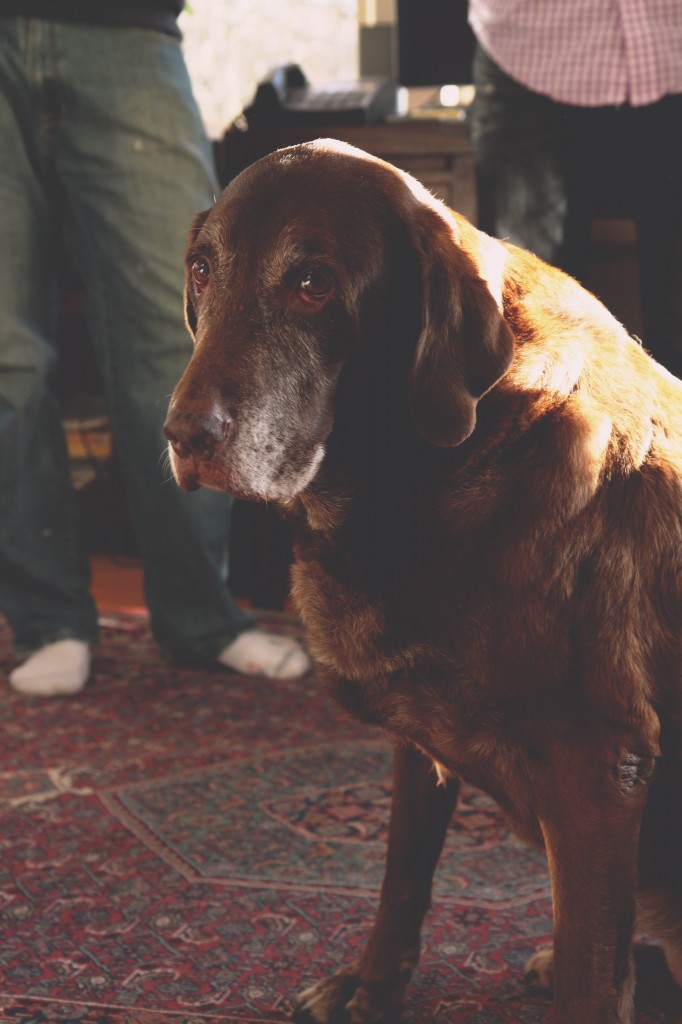 This brief respite has been much needed, and much appreciated.
It saddens me to leave (tomorrow), but I am comforted with the knowledge that I will be back in just a few short weeks.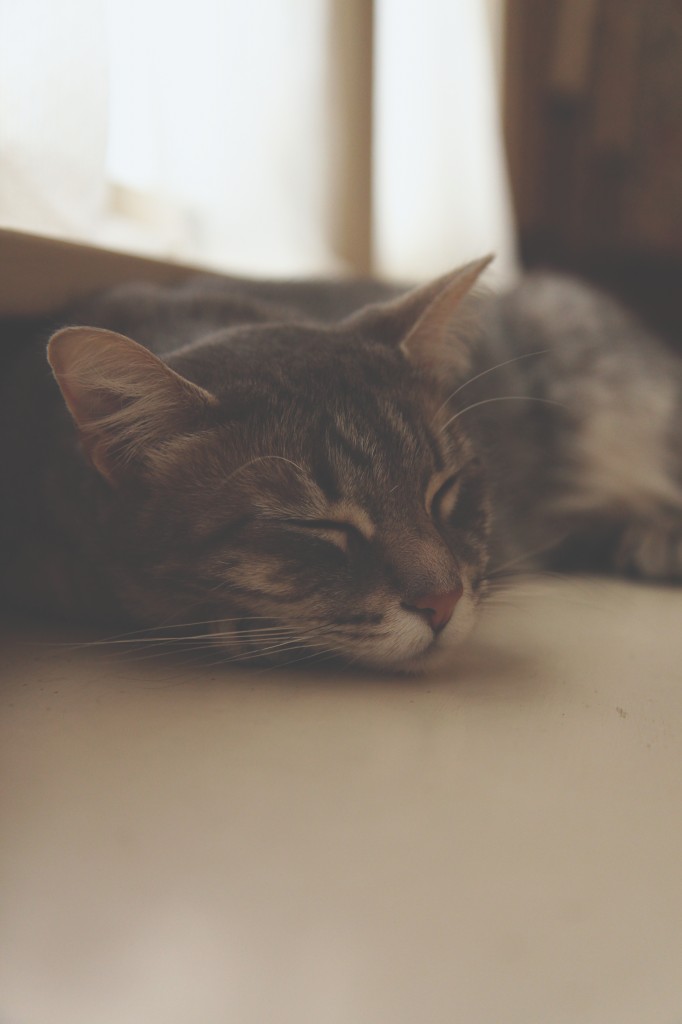 I love my home: my house, my friends, my family, my town.
I love this place.
I was dearly missing this place.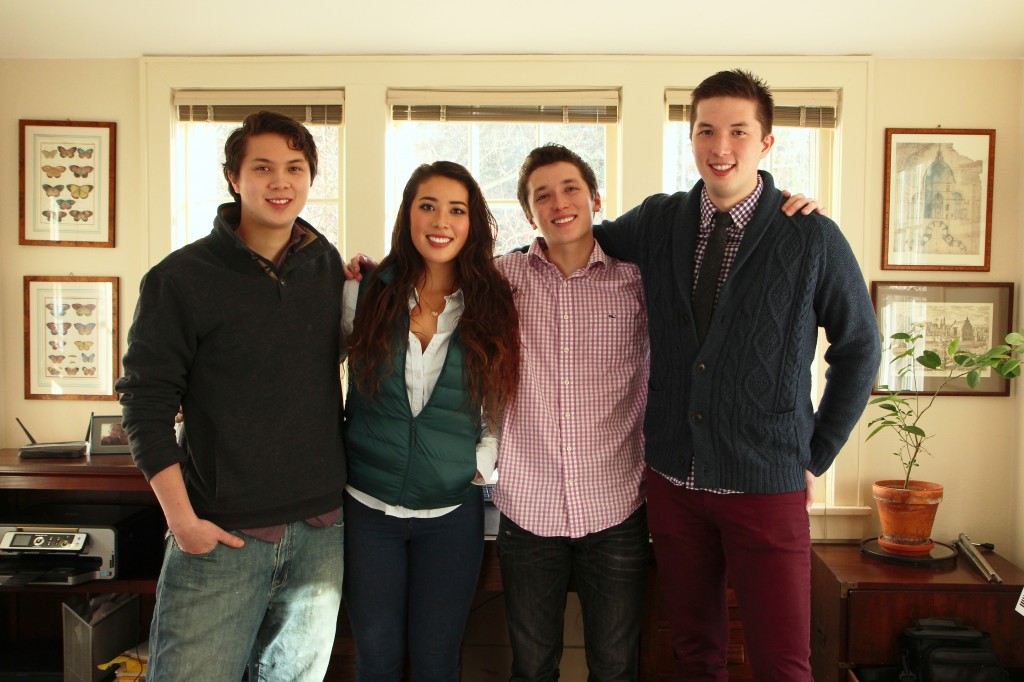 I thought I'd share some snapshots of home with you; the first photo is of my beloved bed, where I haven't been spending enough time this break. (Too many things to do!  People to see!  Places to go!)
You get a preview of our holiday cards (blech) and some cute photos of my kitten and pup.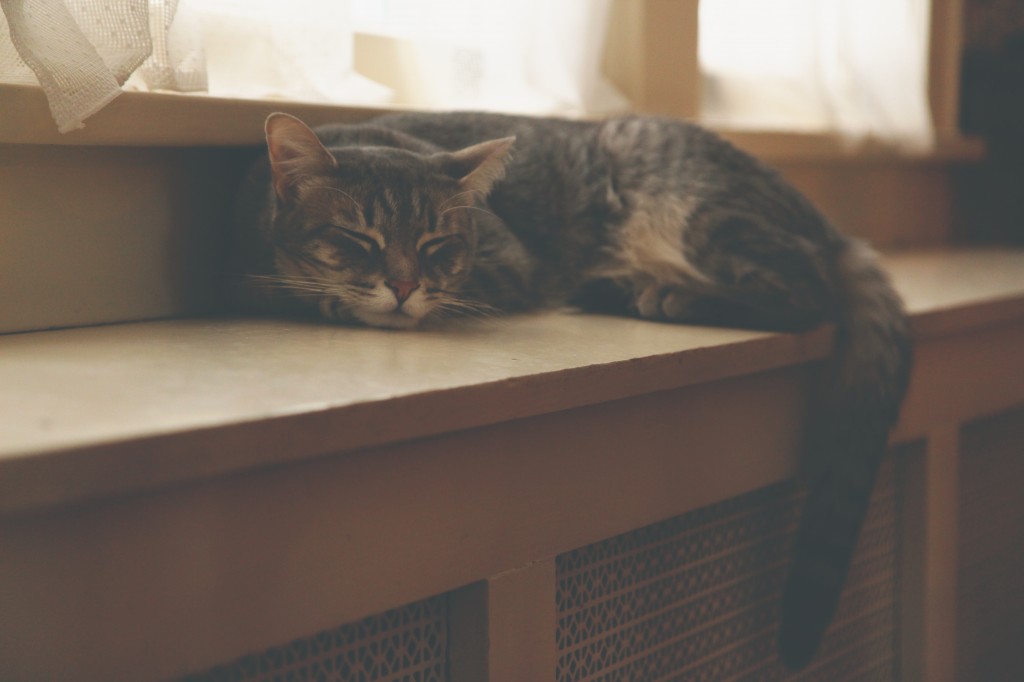 Also, THANKS GUYS, for being awesome and reading these stupid posts of mine on this silly little blog.
You rock.  Thanks for that.  I sure do appreciate you.
Now, food.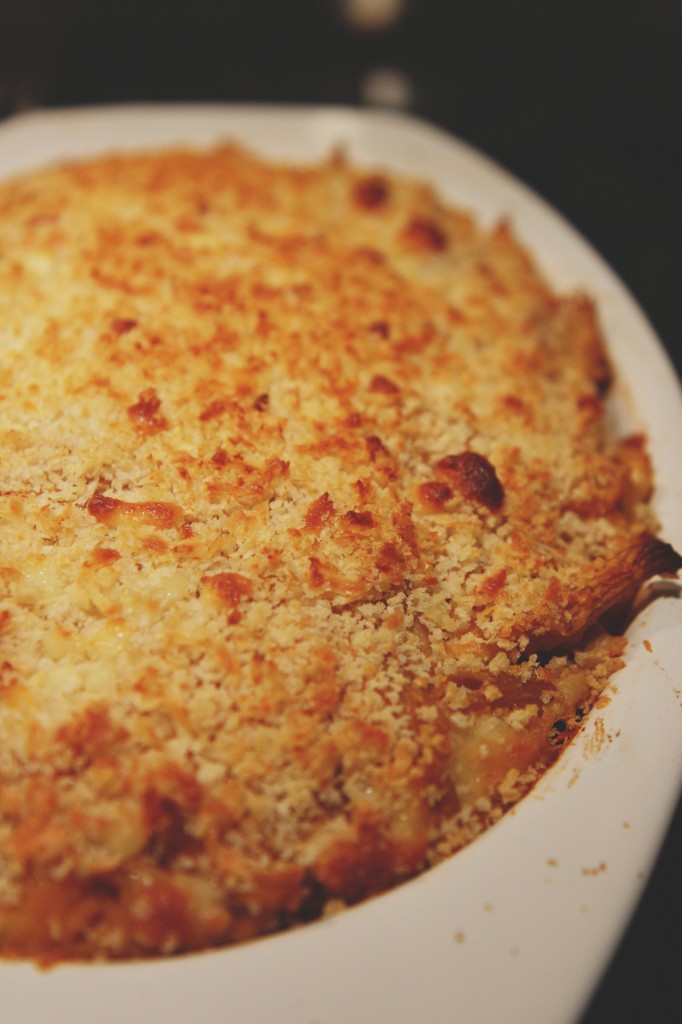 Thanksgiving Menu 2013:
Roasted roots: herbed sweet potatoes, parsnips, and carrots with honey mustard aioli (GF)
Roasted brown butter and maple Brussels sprouts (GF)
Honey glazed turkey with giblet gravy (GF)
Maple and apple cranberry sauce (GF)
Cornbread stuffing with spiced sausages, pecans, sage, and celery (GF)
Goat cheese, buttermilk, and olive oil mashed potatoes (GF)
Whole wheat butternut squash mac and cheese
Mixed green salad with pomegranates, walnuts, shaved fennel, apples, and Parmesan with pomegranate dressing (GF)
Butterscotch and thyme apple pie (GF)
Maple kefir brûlée tart (GF)
Pumpkin roll with Frangelico and mascarpone whipped cream, brown butter glaze, chopped pecans (GF)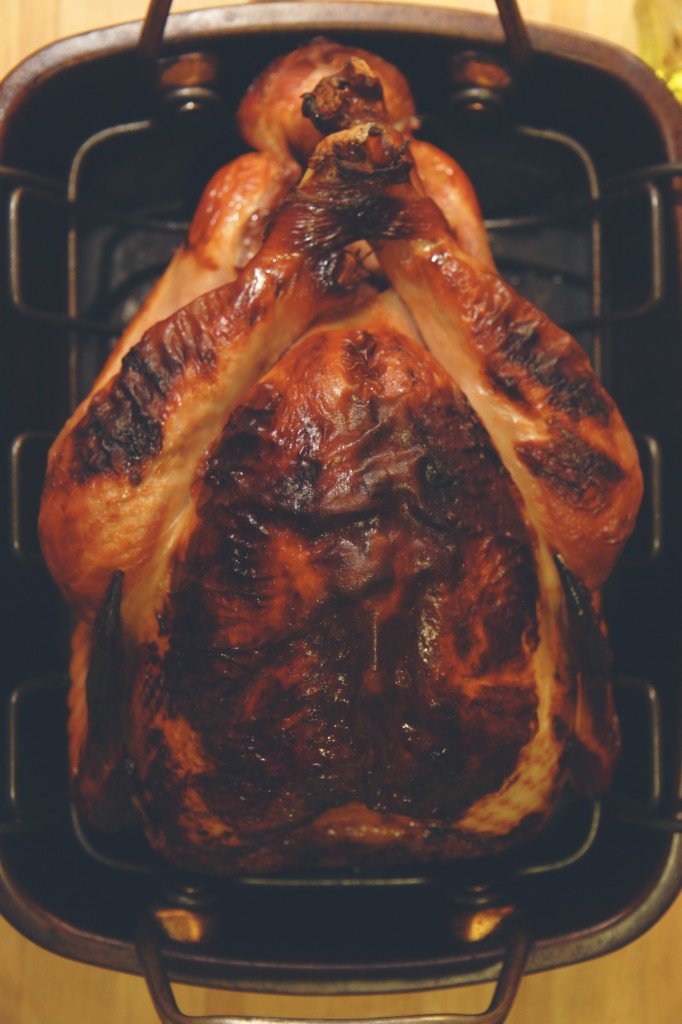 Yes, I made all of that myself.  Boy, was it a marathon.  A very, very, very, long and delicious haul.
My photos were all very rushed and poorly lit; I had hoped to show you pictures of all the gluten free goodies I made, but no such luck.
At least I got a picture of the pumpkin roll cake… So I can torture you with yet another pumpkin recipe!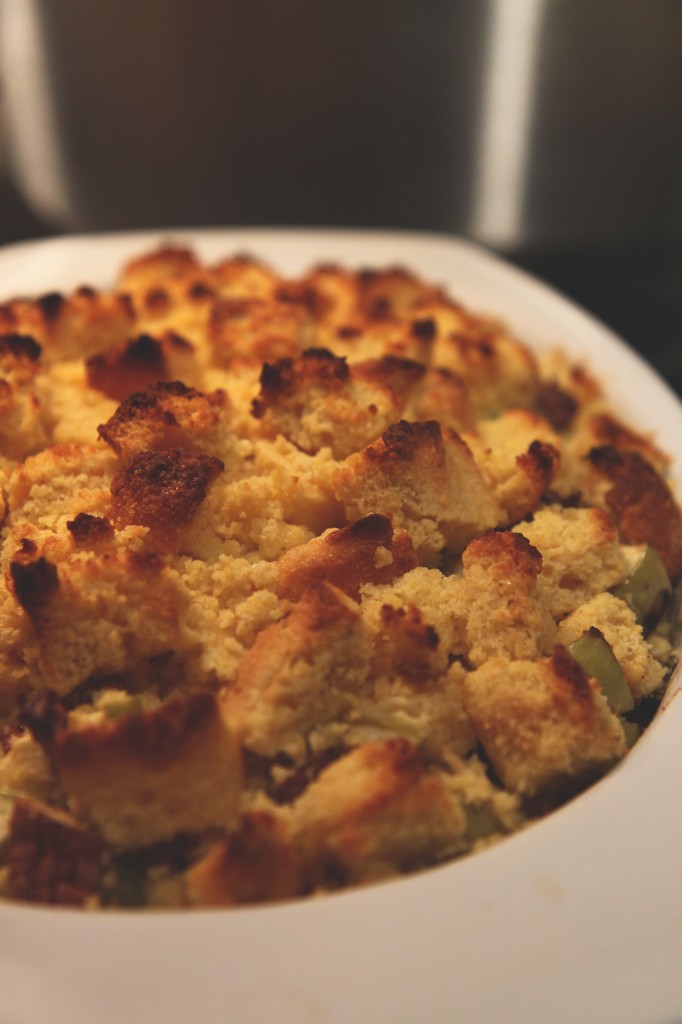 This will be the last pumpkin recipe of the year.
It's one to remember: light, fluffy pumpkin sponge cake rolled around mascarpone and maple whipped cream, topped with brown butter and Frangelico glaze and chopped pecans.
You might just be inspired to pull out one last can of pumpkin.
Happy Thanksgiving (weekend), y'all.
 Pumpkin Roll Cake
ingredients:
for the cake:
powdered sugar, for sprinkling on towel
90 grams (3/4 cup) flour
½ teaspoon baking powder
½ teaspoon baking soda
cinnamon, cloves, nutmeg, ginger, pepper, coriander
pinch salt
3 large eggs
200 grams (1 cup) sugar
2/3 cup pumpkin puree
for the filling:
1 cup whipped cream
1 cup mascarpone
¼ cup powdered sugar
2 tablespoons maple syrup
pinch salt
for the glaze:
4 tablespoons butter, browned
2/3 cup powdered sugar
1/3 cup powdered milk
2 tablespoons maple syrup
2 teaspoons Frangelico (optional)
For garnish:
Chopped pecans
Directions:
For the cake, preheat oven to 350 degrees F.  Grease and flour a sheet pan very well; line with parchment paper.
Sprinkle a dishtowel with powdered sugar.
Whisk the flour, leaveners, spices, and salt together.
Beat the yolks and ¼ cup of the sugar very well, then stir in pumpkin.
Sift the flour mixture over the yolks and fold in gently.
Whip the egg whites and remaining sugar to stiff peaks.
Fold into the pumpkin mixture, then spread the batter out onto your prepared pan.
Bake for 15 minutes, until set.
Flip over onto towel and let cool for 5 minutes.
Gently roll up the cake and set aside to cool completely.
For the filling, beat the whipped cream to soft peaks, then gently beat in the other ingredients.
Spread onto the cooled, unrolled cake, then reroll the cake.
For the glaze, mix everything together until no lumps remain; drizzle over the rolled cake.
Garnish with chopped pecans.