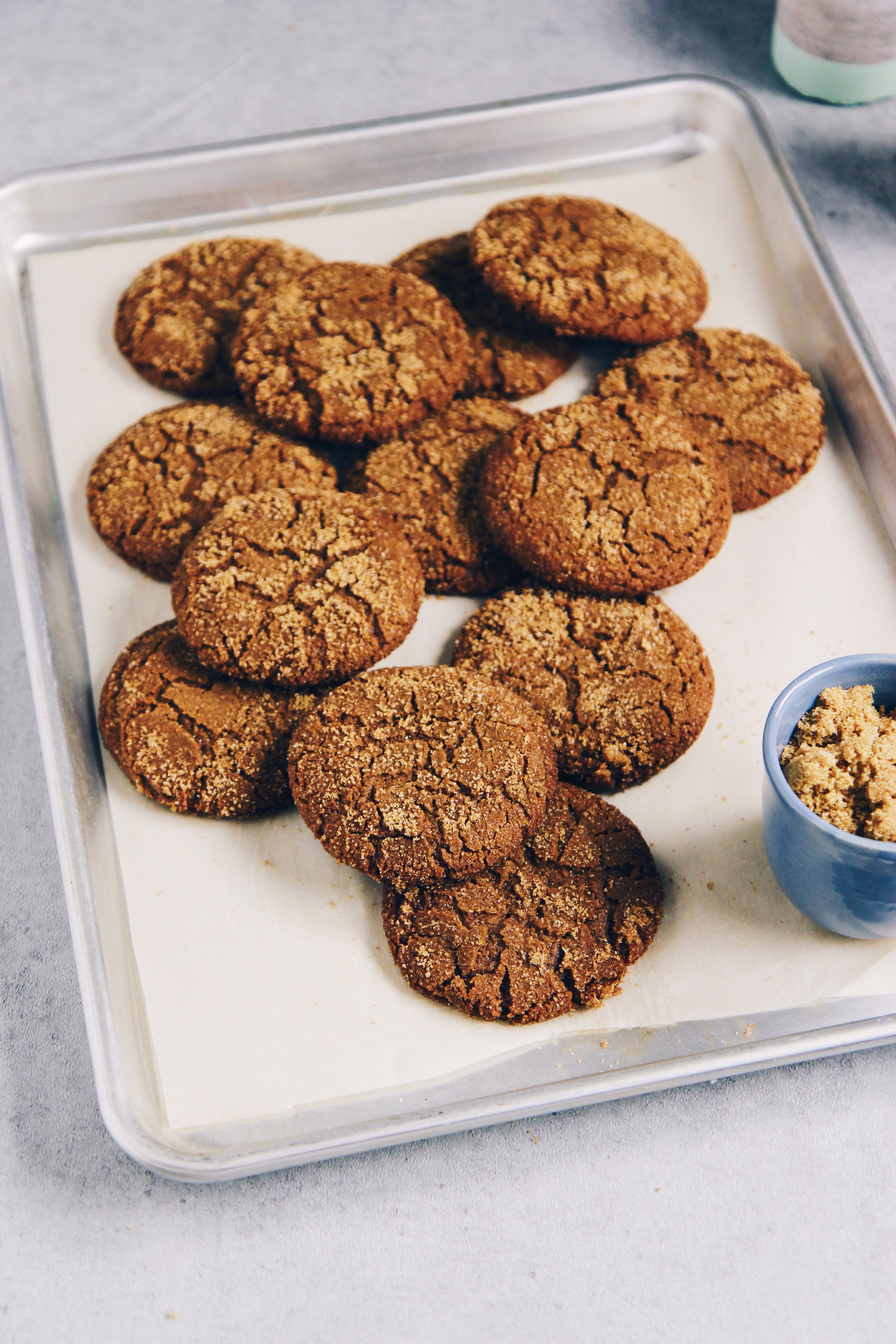 The evening sings in a voice of amber, the dawn is surely coming.
—Al Stewart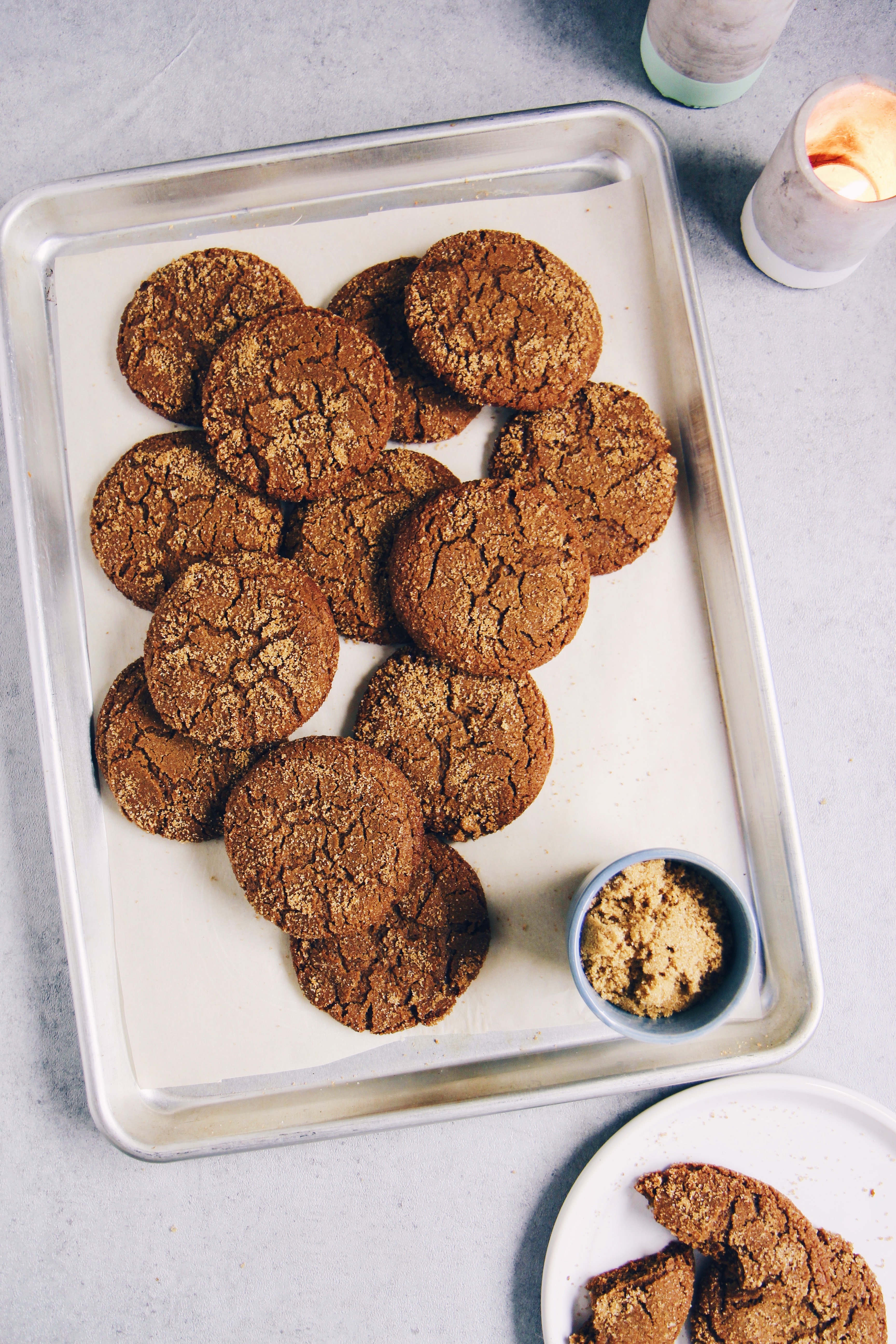 I'm glad to no longer be living in the Midwest this week.
The last time the Polar Vortex flew through, ripping rents through cozy winter scenes, was in 2014, when I was a freshman at UChicago.
It was right after my grandfather had passed, and I remember the dark chill running deeper in my life than just the winds outdoors.
Back then, I made my first pavlova, light and lemony and so very sunny, to counteract the cold.
I actually wrote and created a lot, to keep myself busy.
These days, in New York, it's been cold as well. Today, it's 10 degrees F.
I won't be too dramatic about that given that my friends back in Chicago are suffering -9 degrees F, which probably feels balmy compared to what they've had in the last stretch of days.
I rather like to stay inside, cozied up with a good TV show, a warmed up cinnamon scroll, and my love.
Alas, work has been calling, and calling, and calling.
I am so worn down from my job (remember a few months back, when I claimed everything was going to be happy-busy-busy-happy? Um… I was wrong. It's more like busy-busy-busy-patently unhappy), I feel like my entire perspective on it has changed. It has taken so much of my mental energy, protruding further into my brain space that it has any wont to.
I haven't been on this page in a long, long stretch, and it is almost entirely due to work.
Not that I don't have time here and there to eke out a post, but that my fingers are weary of typing, and my eyes are tired of staring at blue screens.
My oven hasn't been turned on in ages. A dark chill in my life, indeed.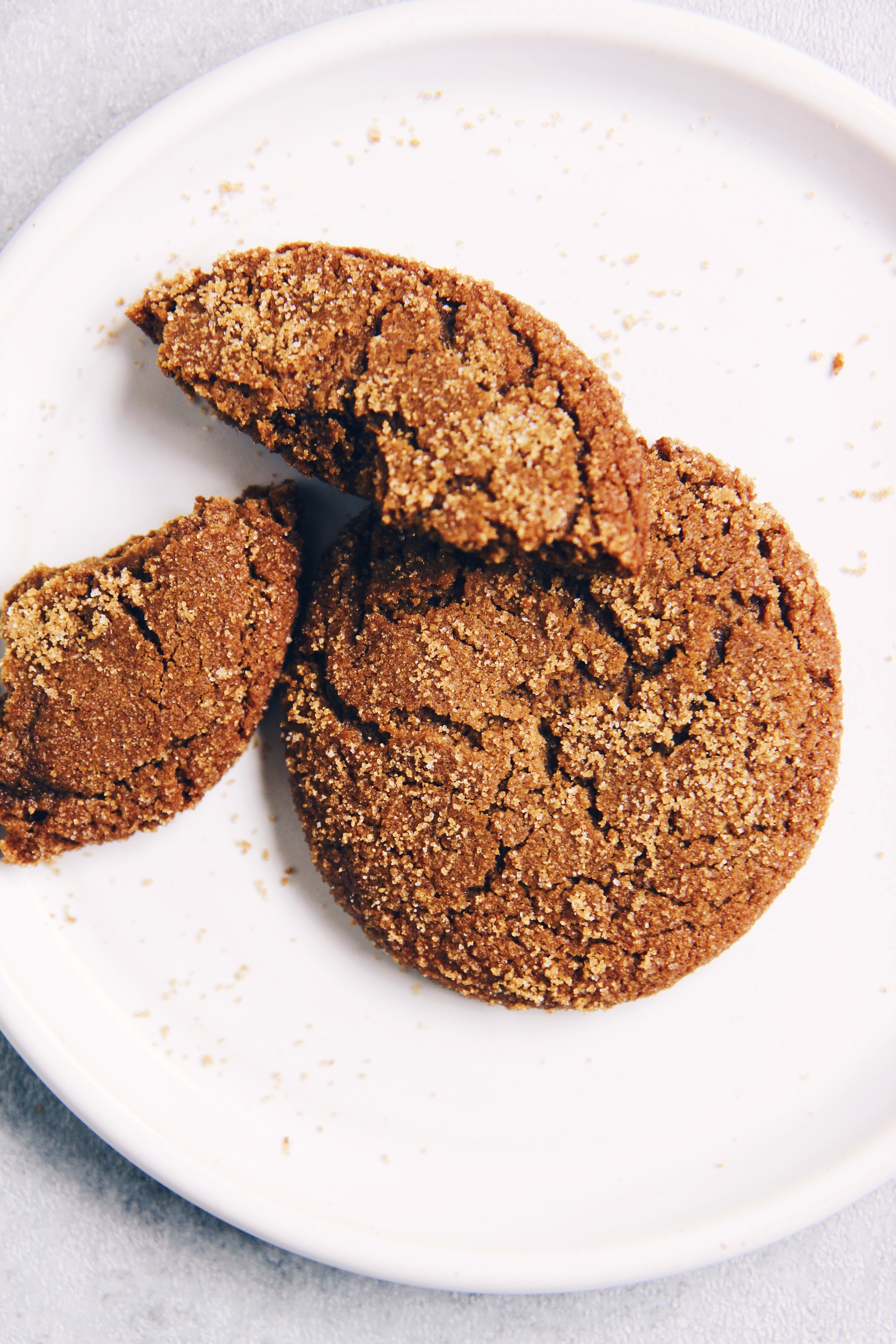 These craggy cookies are one of the best winter cookies I could ever imagine.
They are supremely chewy, thanks to a heavy hand of molasses and a slight underbaking; they stay soft for days due to these same methods.
No spices here—they're not gingerbread cookies. They are truly pure molasses cookies.
They taste of browned butter, slightly nutty and very rich.
The molasses provides a deep, almost bitter caramel flavor, and a light touch of vanilla is really the only other flavor they need.
I implore you to make these. You don't even have to wait for your butter to soften! Just throw it in a pan and watch it burble away happily.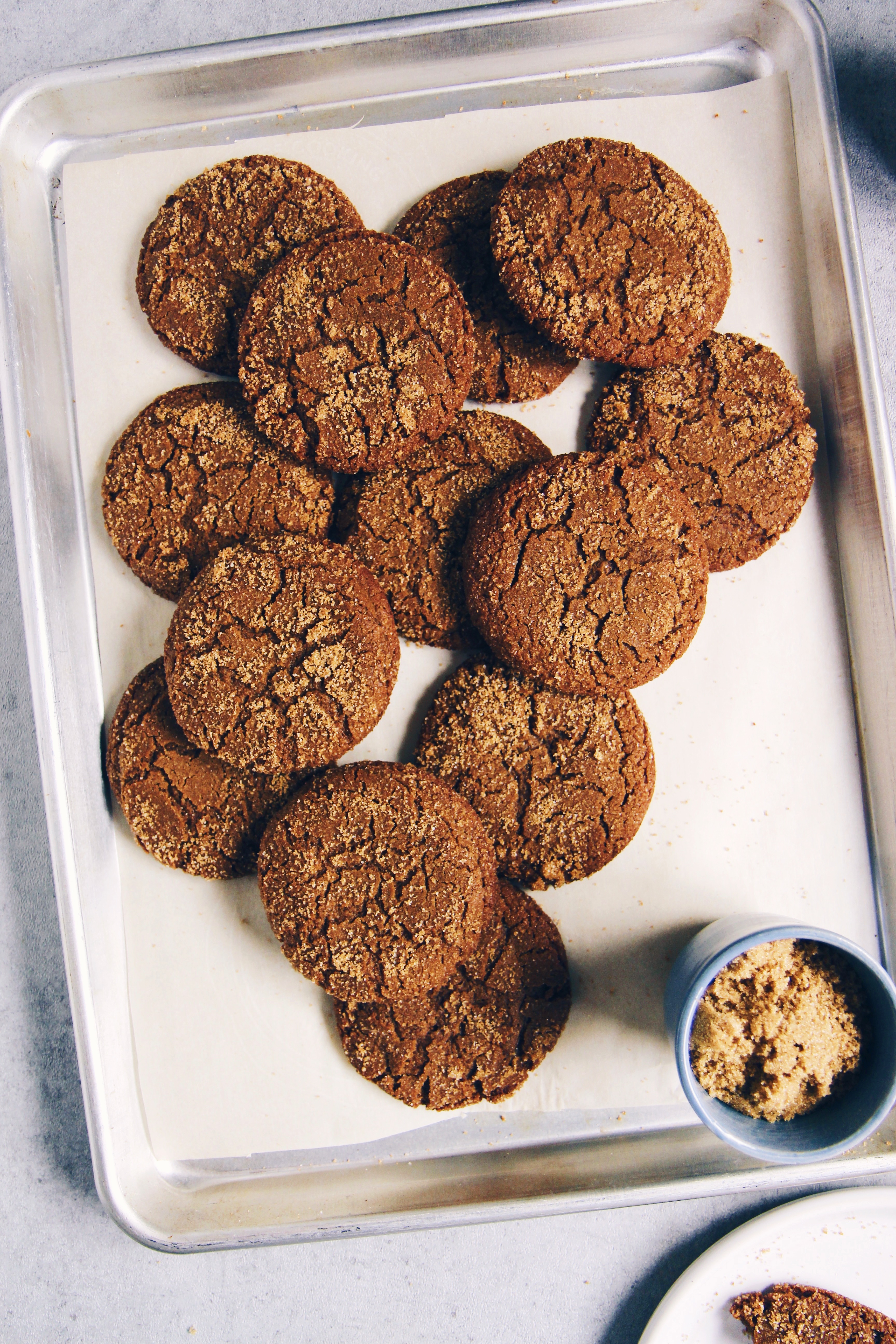 I will be back soon.
I can't miss Valentine's day. It's one of my very favorite holidays for baking and creating.
x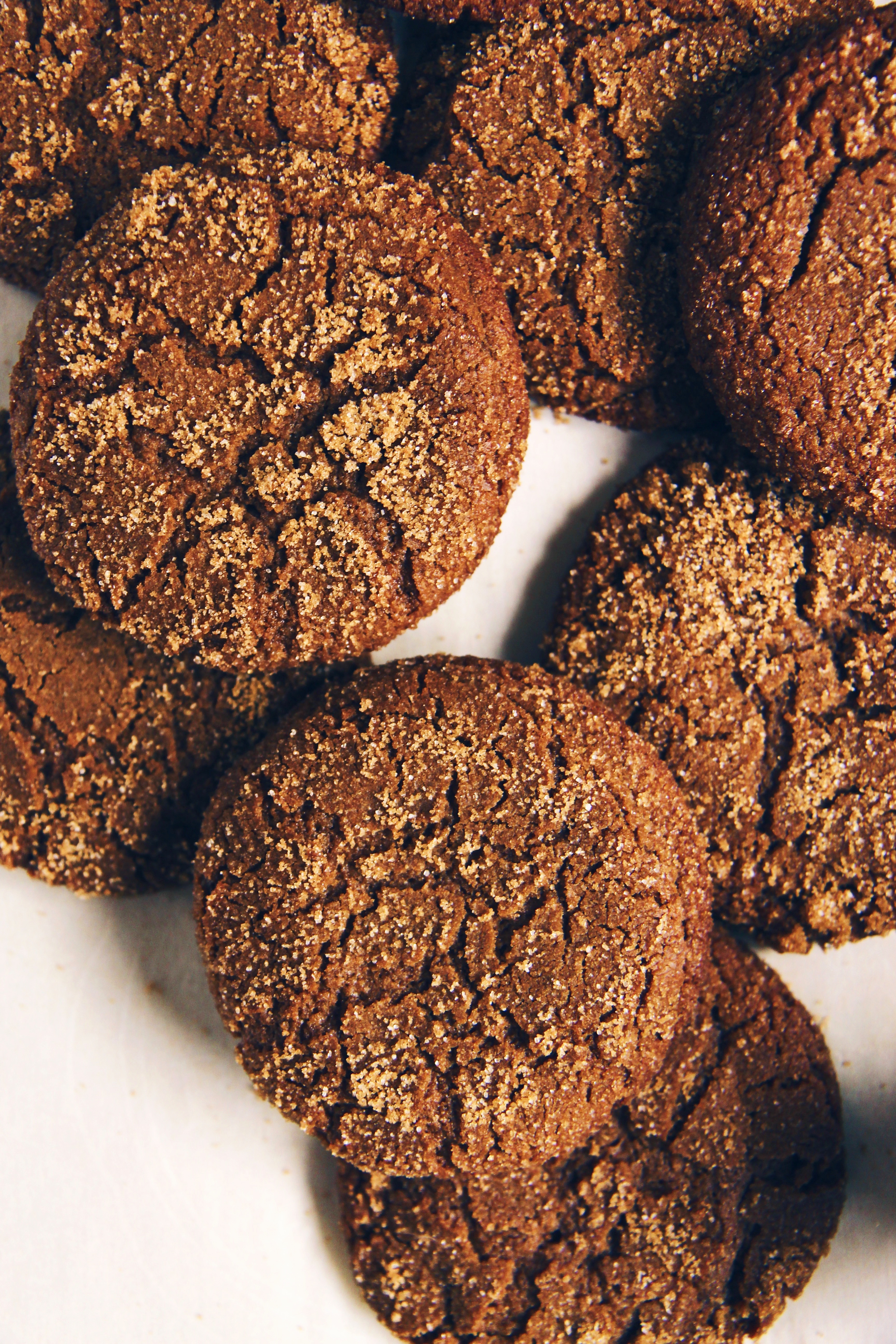 Brown Butter Molasses Cookies
makes 16 large cookies
ingredients:
200 grams (14 tablespoons; 1 3/4 sticks) butter
450 grams (2 1/4 cup) sugar
100 grams (5 tablespoons) molasses
255 grams (2 cups plus 2 tablespoons) AP flour
1/2 teaspoon baking soda
1/4 teaspoon baking powder
3/4 teaspoon kosher salt
1 egg
1 egg yolk
1 teaspoon vanilla extract
directions:
Brown butter in a pan: melt butter over medium heat, then stir while cooking until the butter foams, the foam subsides, and then the bits at the bottom turn golden brown and the butter itself is deepening in color.
Pour butter into a bowl; allow to cool while you prepare the other ingredients.
Preheat oven to 350 degrees F.
Line 2 baking sheets with parchment paper.
Stir sugar with molasses vigorously until the mixture is uniformly caramel in color.
Set aside 1/2 cup of this mixture in a shallow bowl, pan, or rimmed plate.
Pour the rest of the sugar and molasses mixture into the cooled brown butter and whisk until combined.
Add the egg and the egg yolk and the vanilla; mix until lighter in color and fluffier, about 1 minute.
Add the flour, baking soda, baking powder, and salt and stir together until homogeneous, about 1 minute.
Scoop out 1/3 cup balls and roll between your palms to create smooth balls.
Drop into the remaining sugar and roll around to coat.
Place onto prepared pans with about 2 inches between each one.
Bake for 11 minutes, until puffed and golden on edges.
Remove from oven, drop pan on stovetop or oven rack once to deflate the cookies, then allow to cool for 5 minutes before removing to a wire rack to cool completely.