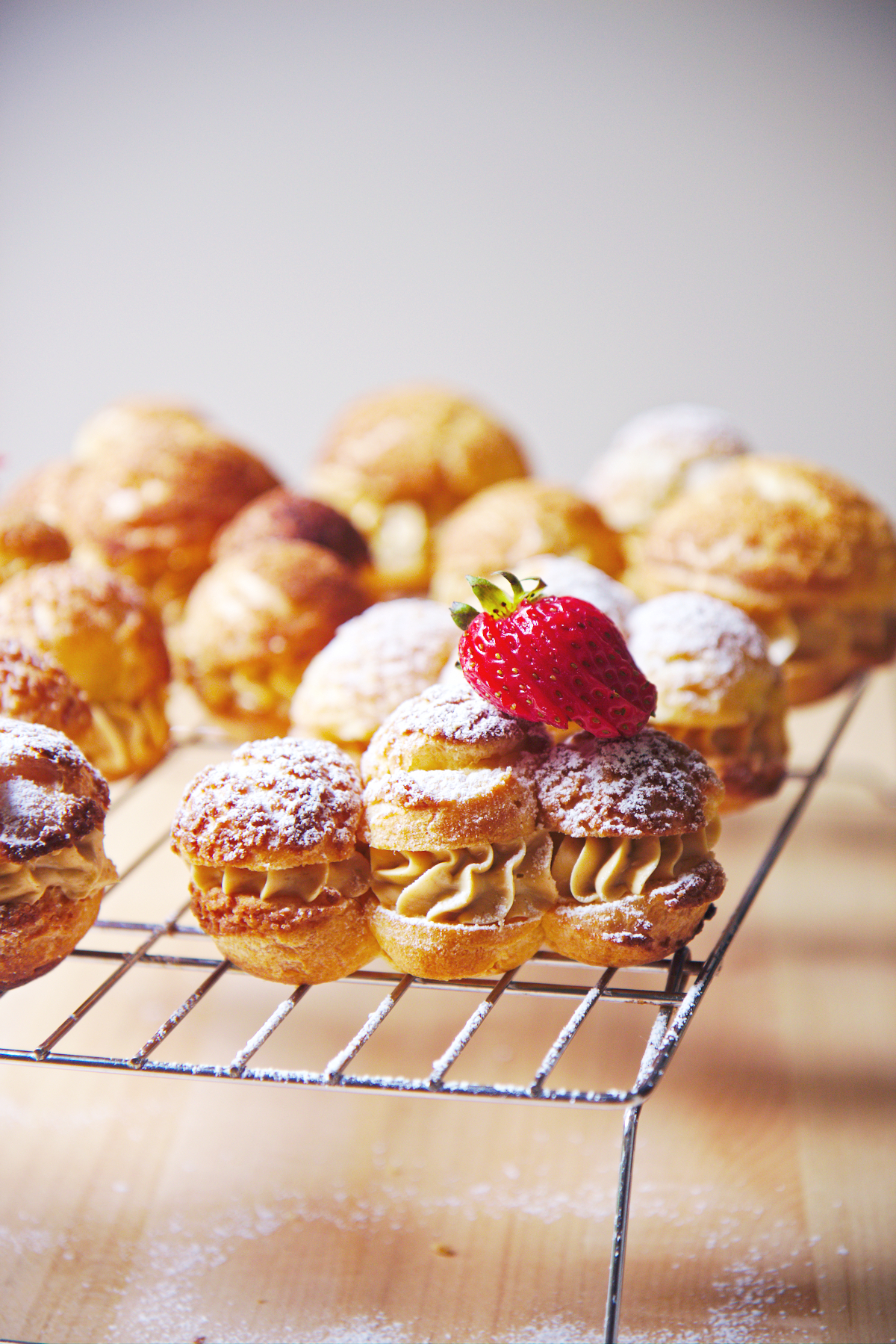 "The world owes you nothing.
It was here first."
—Mark Twain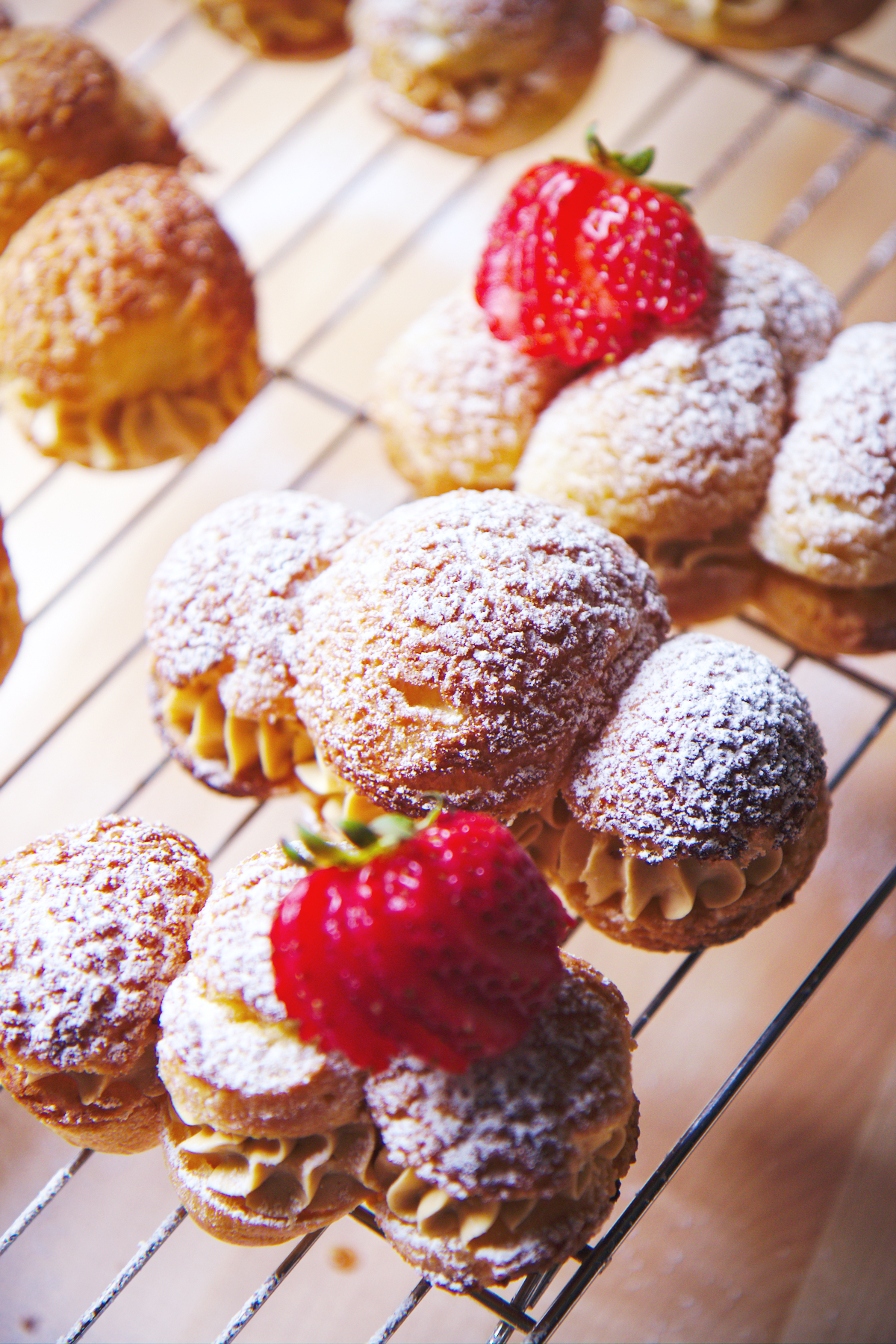 Whoa. Back-to-school definitely just happened.
I'm done with my first week of classes, and just about to start on my second.
9 days now of being a 3rd year/junior.  Weeeeiiirddd.
They aren't joking when they say that your college years fly by, are they?  Yesterday, I turned to Nati and reminded him that we've been dating since we were freshmen, and he literally did a double take.
First year feels like just yesterday.
Major events jump out through the haze of the past, but I wonder as to where the blurry boring milieu floated off.
I contemplate the "junk" DNA that fills up the gaps between the punctuation often.
The genes are indelible, irrevocable memories that I revisit as I please, but the everyday substance escapes me—the stuff that made up the hours and minutes between heartbreak and joy and the return of exam results (which generally falls somewhere between those two former emotions).
This, of course, is well known—that the mundane is forgotten and the local maxima and minima become more exciting and depressing, respectively, as the x-axis of life extends, great stalactites and stalagmites rising out of the mist of the (not-so) tidy records of the mind.
What is arresting is that I am now old enough for the forgotten stretches to comprise years.
That I might think of the majority of the 700 or so odd days between the ages of 18 and 19 with a warm, familiar sense of blurry disorientation, the way you might feel when you see that Actor Whose Name You Cannot Ever Recall but whom you quite like in an unexpected role—say, buying dishwasher detergent in the supermarket.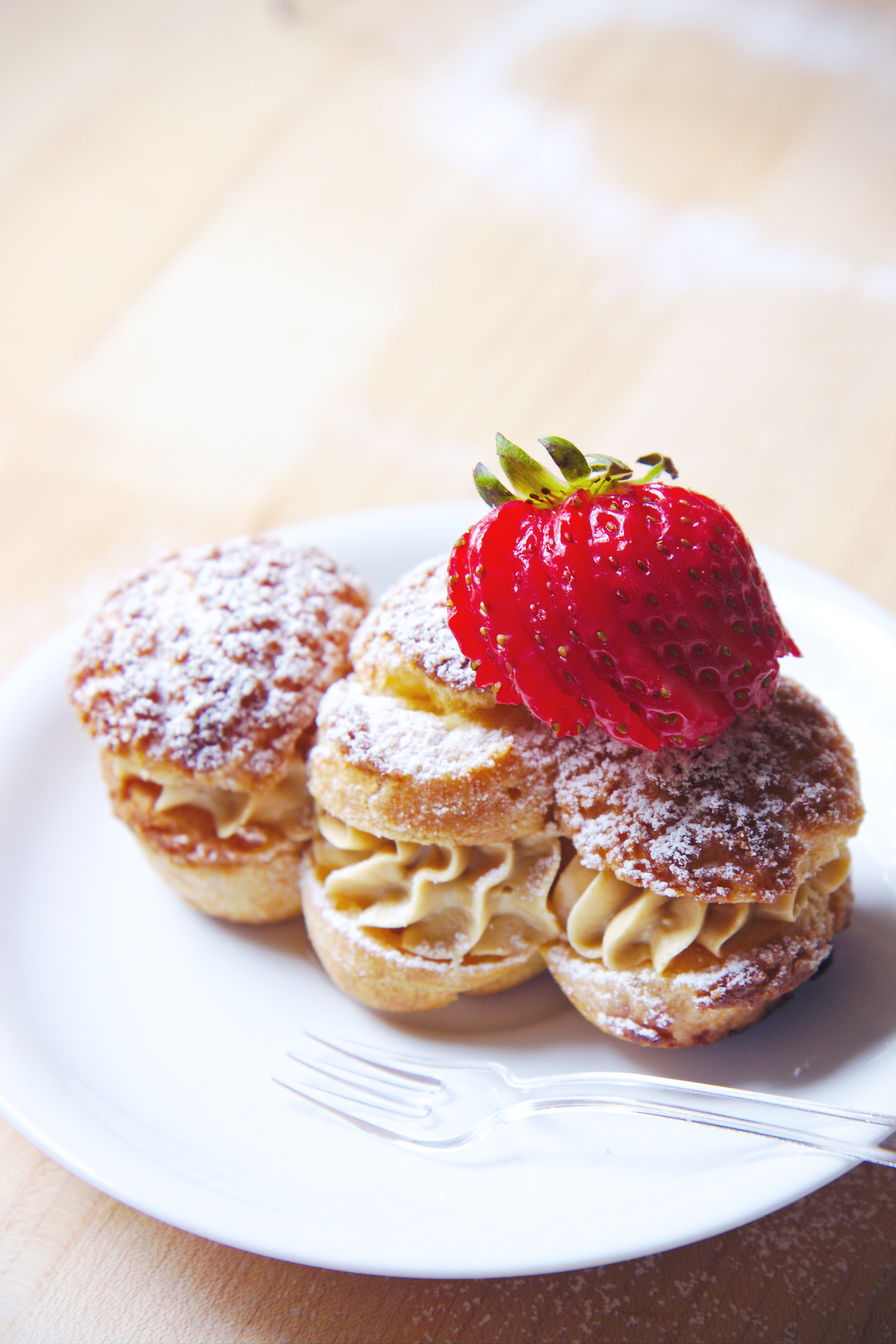 And here is where the little chime sound rings or the channel changes or whatever you want to envision for a 180 degree turn and the scene changes completely.
No sure why I associate that with a chime sound.  #Pavlov
No witty ending for the musings up above, mostly because I tried my hardest to eke one out but what little humor I possess has begun to recede—the world's lowest volume tide—as UChicago and its infamous work load begin to ramp back up and my All Important Busyness butts its way back into center stage.
All Important Busyness, I should note, is extraordinarily familiar and disconcertingly, instantaneously nauseous, like slipping into a  comfy lambskin slipper in which a passing kitty has deposited a wet hair ball.
This has never happened to me.
Not because my cats are above this sort of behavior, but because I don't own lambskin slippers.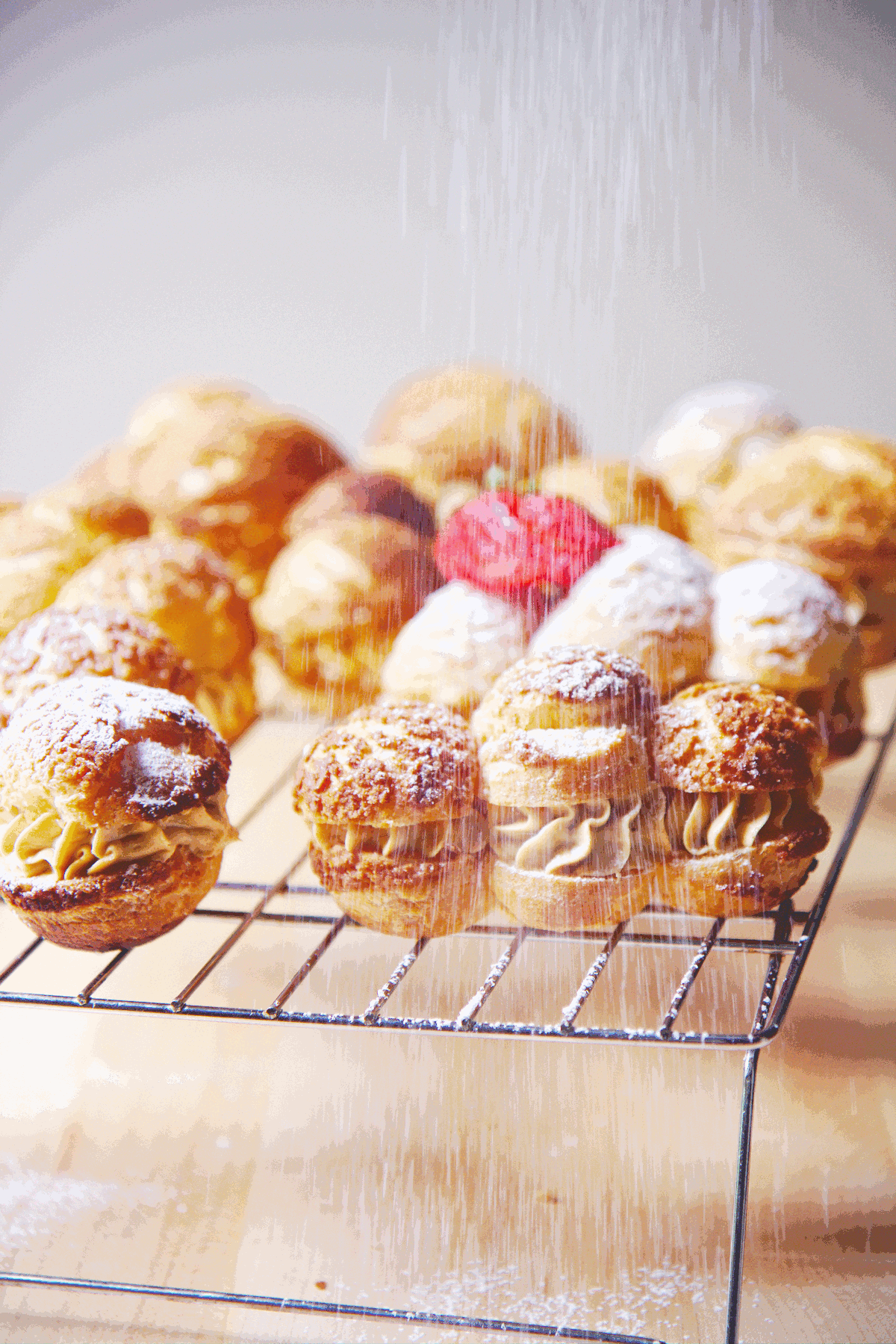 So onto the 180:
In my current boring day to day life, which I wish I could skip past and forget about, I am sick with a nasty little rhinovirus that has invaded my head and made me deaf in my left ear in doing so (God, I hate colds).
My poor little puppy N is also sick, since I forced him to take care of me while I was still contagious.
What a girlfriend…!
I'm taking Financial Accounting at the business school, which is boring and 3 hours long but a necessary evil.
(I'm sitting in class right now shhhh.)
I'm in a neuroscience class and developmental biology and physics, all of which are OK but not stellar and all come back-to-back-to-back on Tuesdays and Thursdays.
Brutal schedule.  However, I have Fridays off, so that assuages my suffering slightly.
But only slightly.
(Busybusybusybusy.)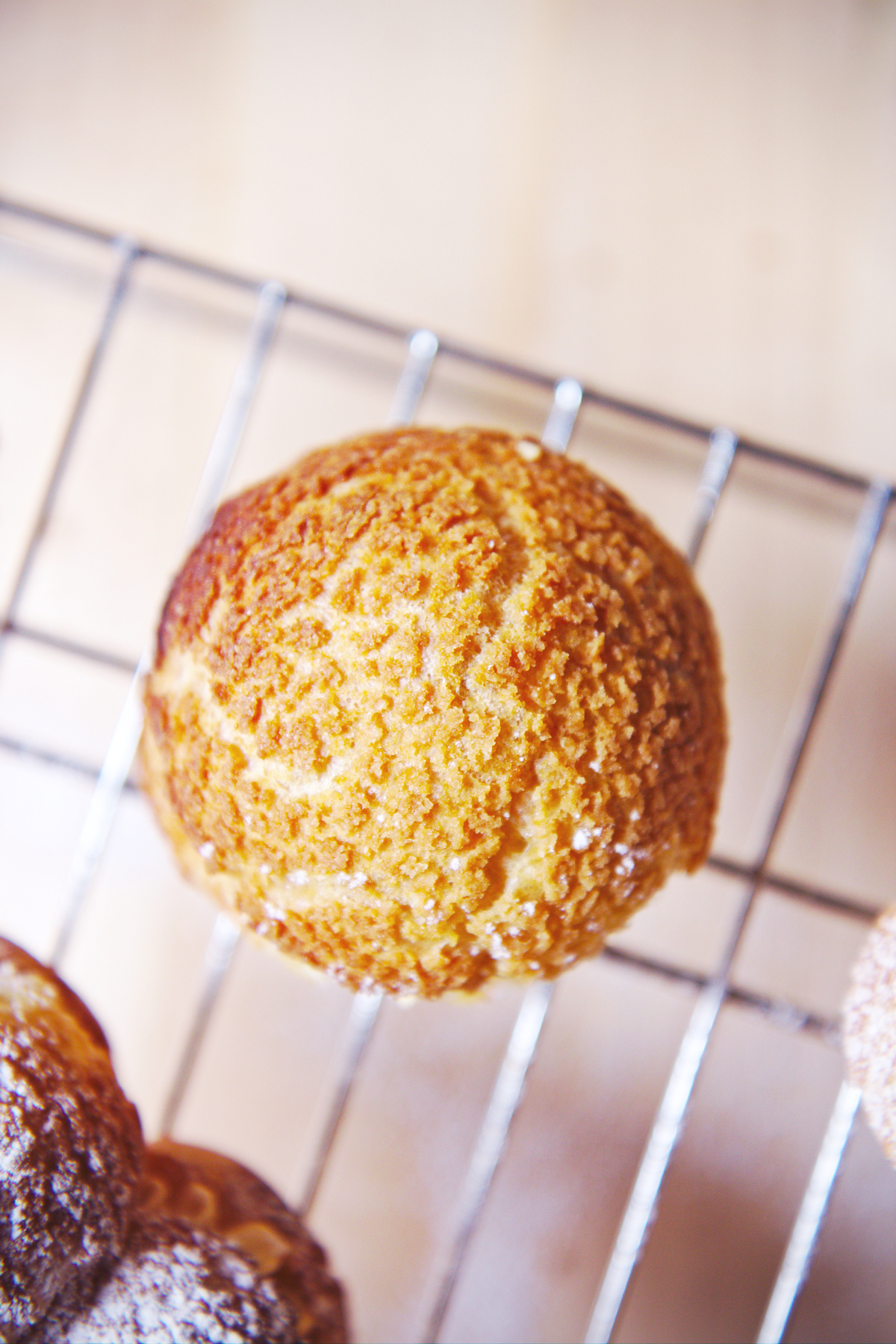 This weekend is Recruitment for sororities here on the UChi campus, and it's going to be quite a process.
I'm very excited to be on the other side of it this year (last year I was joining as a new member!), and even more excited to meet the baby kites who will be joining Thetaaaaaa.
That being said, probably don't expect to hear from me until next Monday when I have F.A. again.
(I'm only sort of kidding…)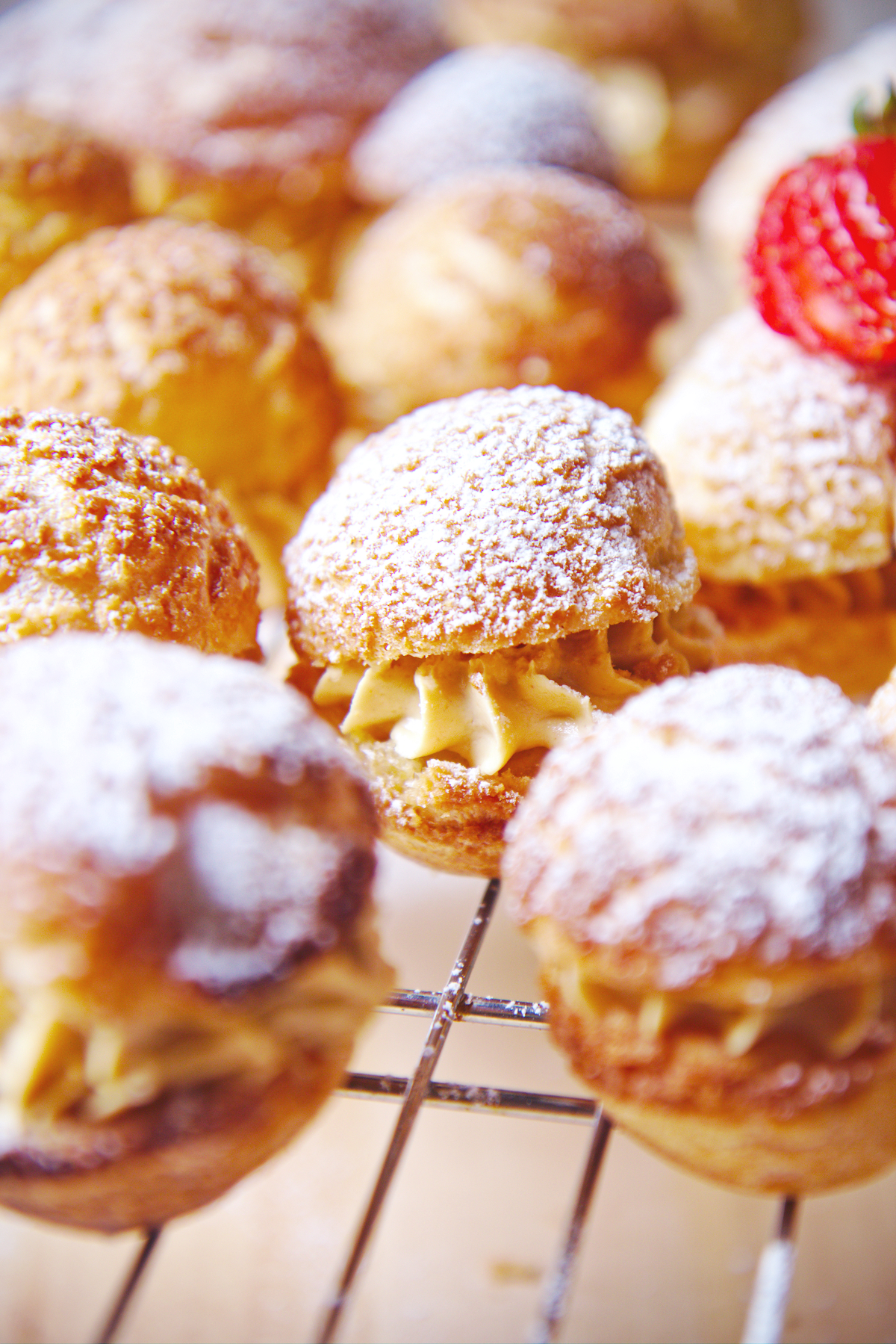 These here pastries are a grown-up, sugared-up Frenchified version of the (schoolyard and beyond) favorite combo:
peanut butter and jelly.
Start with a magical, eggy base of pâte à choux that puffs up into glorious golden globes of chewy pastry.
Bake them with a brown sugar craquelin topping, crunchy and sugary and pretty, to add some extra flavor.
Fill with peanut butter cream, nutty and rich and the perfect balance of salty-sweet.
Add a dollop of strawberry jam and a few fresh strawberries, plus a light dusting of powdered sugar, and you have the ultimate peanut butter sandwich in pastry form.
A cream puff in sandwich clothing.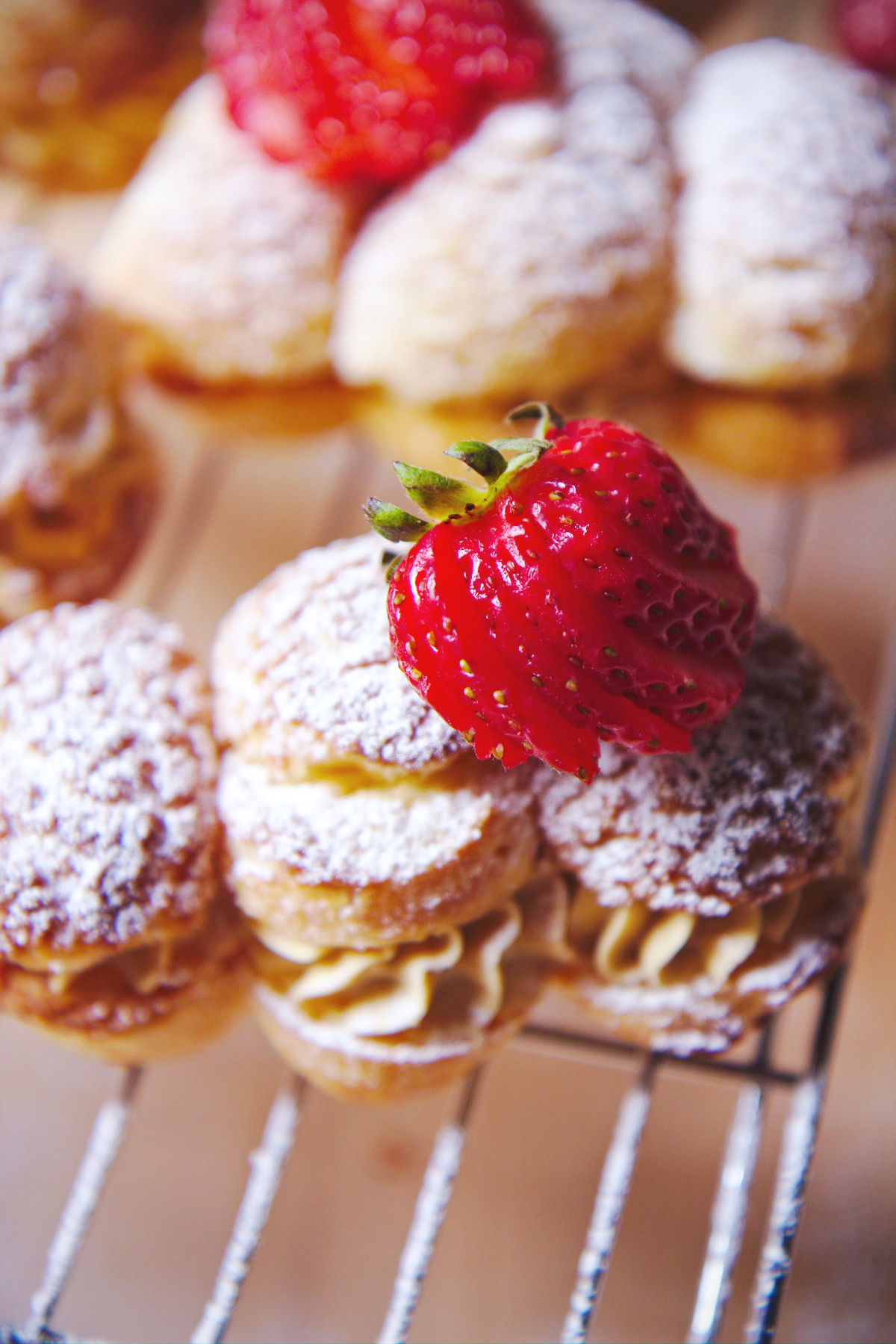 These are so light and fluffy, with a good bite from the craquelin tops.  I can pop them one after the other.
Choux batter is super easy to make, just follow the directions for baking carefully (really let them dry in a low oven to prevent de-puffing!) and I think you will find yourself with a successful, puffy batch of choux!
Happy eating, friends. xx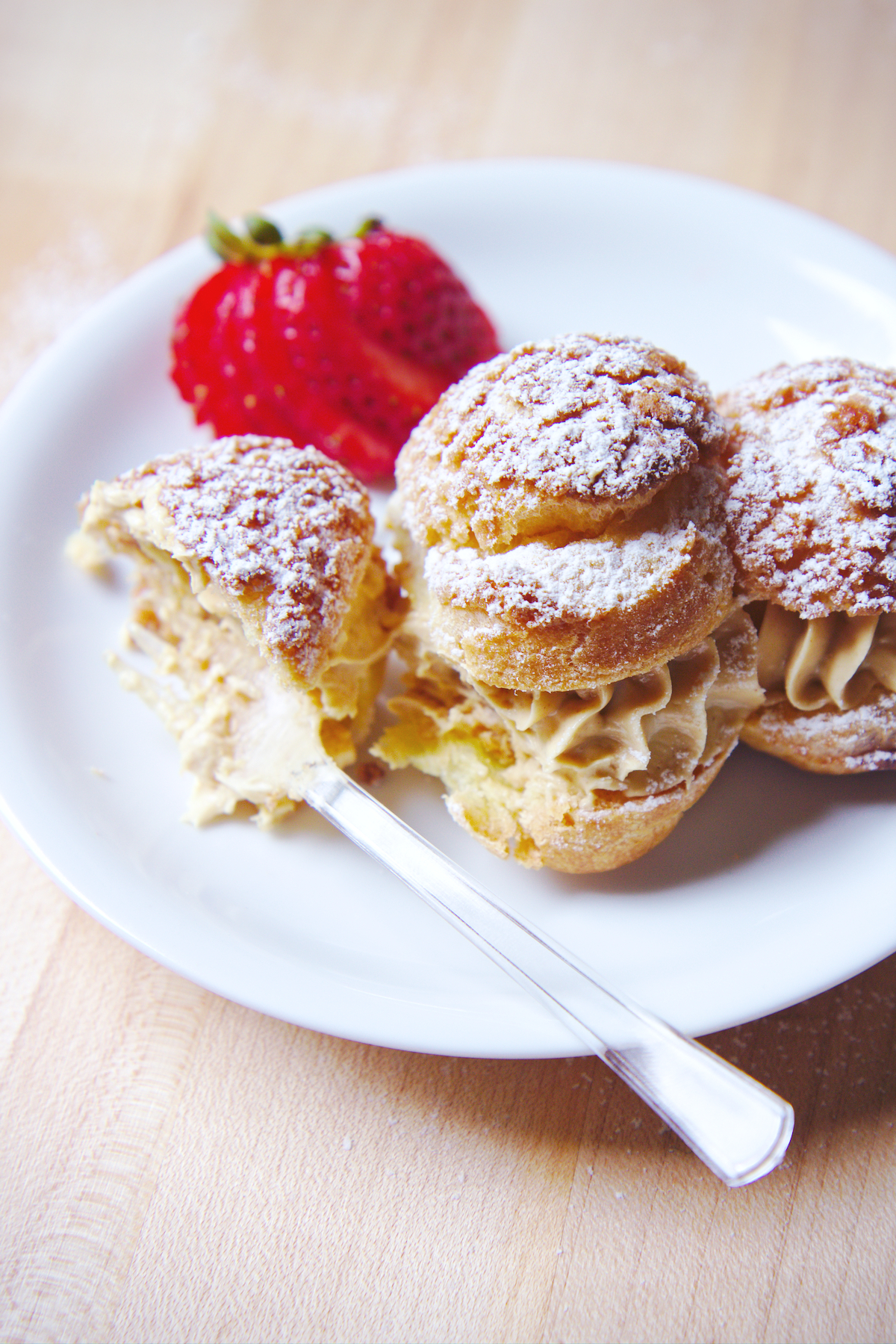 PB&J Choux au Craquelin
makes 30 small-medium pastries
choux recipe adapted from Joe Pastry
ingredients:
for the pâte à choux:
60 grams (2 ounces) butter
120 grams (1/2 cup) water or low-fat milk
1/4 teaspoon kosher salt
1 tablespoon sugar
70 grams (1/2 cup plus 1 tablespoon) flour
2 large eggs
for the craquelin:
60 grams (2 ounces) butter, soft
70 grams (1/3 cup) brown sugar
70 grams (1/2 cup plus 1 tablespoon) flour
for the peanut butter cream:
90 grams (6 ounces) butter, soft
150 grams (1/2 cup) smooth peanut butter
175 grams (1 1/2 cups) powdered sugar
1/4 teaspoon kosher salt
1 tablespoon half and half or milk, if needed
to assemble:
strawberry preserves
fresh strawberries
powdered sugar
directions:
Make the craquelin: cream butter and sugar together until a smooth paste forms.
Stir in the flour until dough comes together.
Roll out to 1/8 inch thickness between 2 sheets of parchment or wax paper.
Cut out circles in approximately the size you want your choux puffs to be.
Freeze on baking sheets lined with parchment.
Meanwhile, make the pâte à choux: preheat oven to 425 degrees F.
Place butter, milk, salt, and sugar in a pot over medium heat.
When the mixture reaches a boil, whisk in the flour and allow to cook until thick and a film forms on the bottom of the pot, about 2 minutes more.
Remove from heat and beat in each egg with a wooden spoon, stirring vigorously to incorporate the first before adding another.
Fill a pastry bag fitted with a round tip and pipe small domes onto a baking sheet lined with parchment.
Press down any peaks with a wet finger and place a frozen round of craquelin on top of each of the puffs.
Immediately bake for 12 minutes at 425, then turn the oven down to 350 and bake for 20 minutes more, or until completely golden brown and crisp.
Turn off oven and prop open with a wooden spoon; allow to cool completely in the oven before removing to avoid collapse!
Meanwhile, make the peanut butter cream: beat butter and peanut butter on high speed for 3 minutes, or until extremely light and fluffy.
Sift in the powdered sugar and salt and beat to combine; there should be no lumps.
If the cream is too thick, add in half and half or milk 1 tablespoon at a time until the cream is pipeable and fluffy.
To assemble, cut open the choux and fill with a tablespoon of peanut butter cream.
Add 1/2 a teaspoon of strawberry preserves, if desired, and finish with a dusting of powdered sugar.