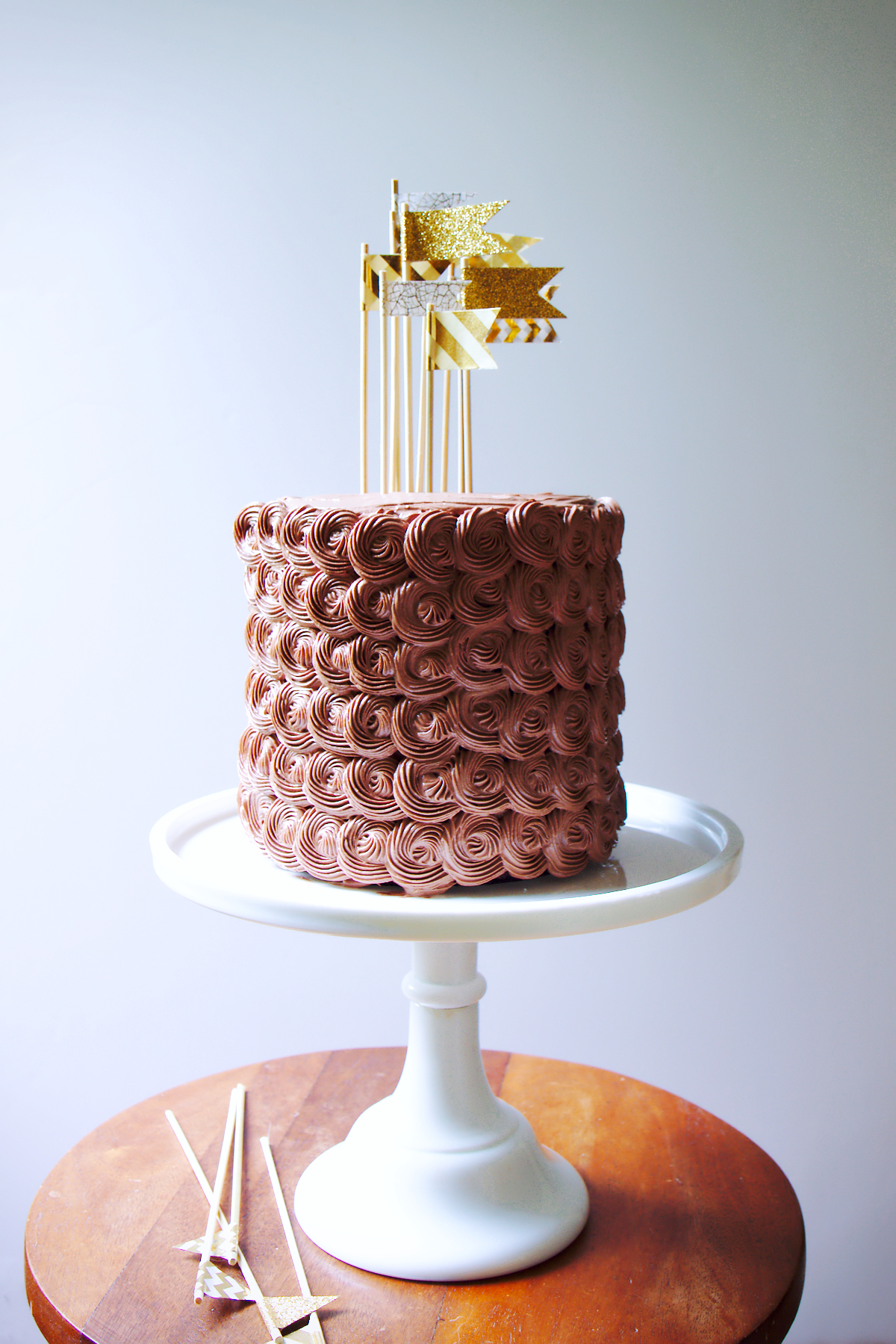 "Music to hear, why hear'st thou music sadly?
Sweets with sweets war not, joy delights in joy:
Why lov'st thou that which thou receiv'st not gladly,
Or else receiv'st with pleasure thine annoy?"
—From Sonnet 8, Shakespeare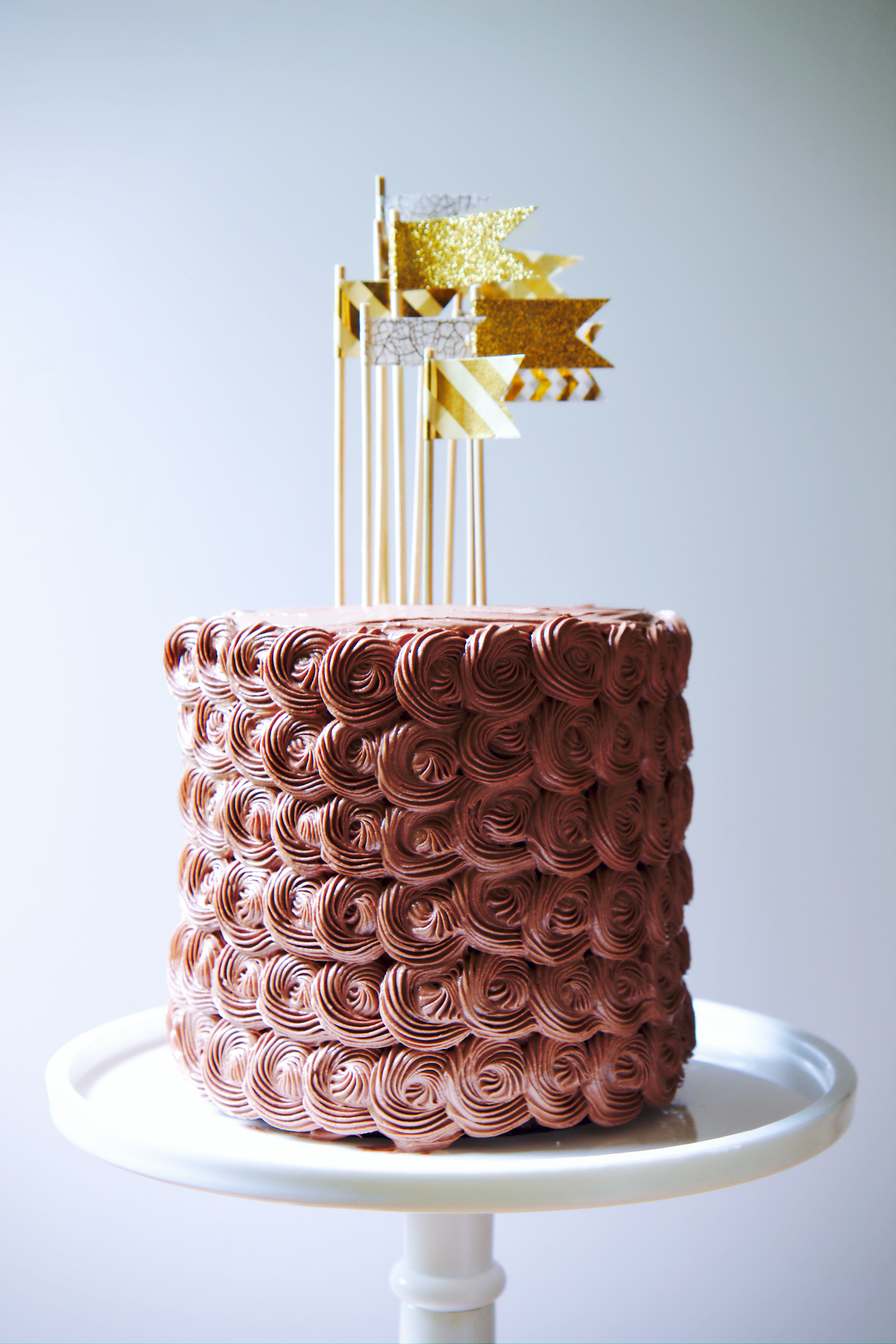 And thus did the Month of Birthdays begin.
Within a 1 month period, my father, my mother, one of my brothers, my halmoni, my best friend, and I had our birthdays.
Let them eat cake, indeed.
(As you may well recall, however, my grandmother does not have a birthday anymore, or at least "refuses" to acknowledge her date of birth as a day of celebration…)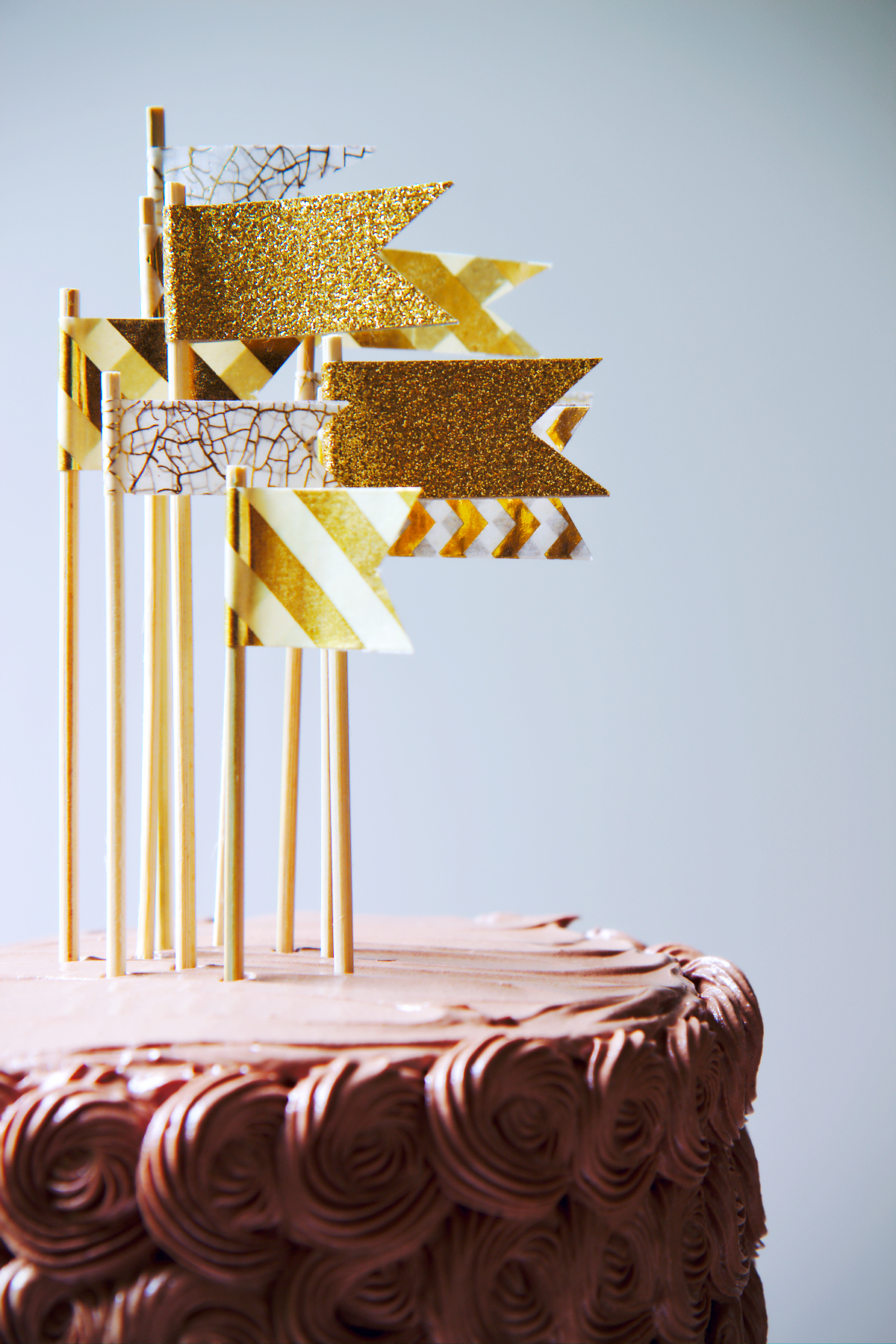 So much love goes into birthday cakes.
I spend weeks pestering everyone in my family about what kind of cake they want…
My dad knew immediately.  My ma, not so much.
(But she figured it out, don't worry—and it's coming soon…)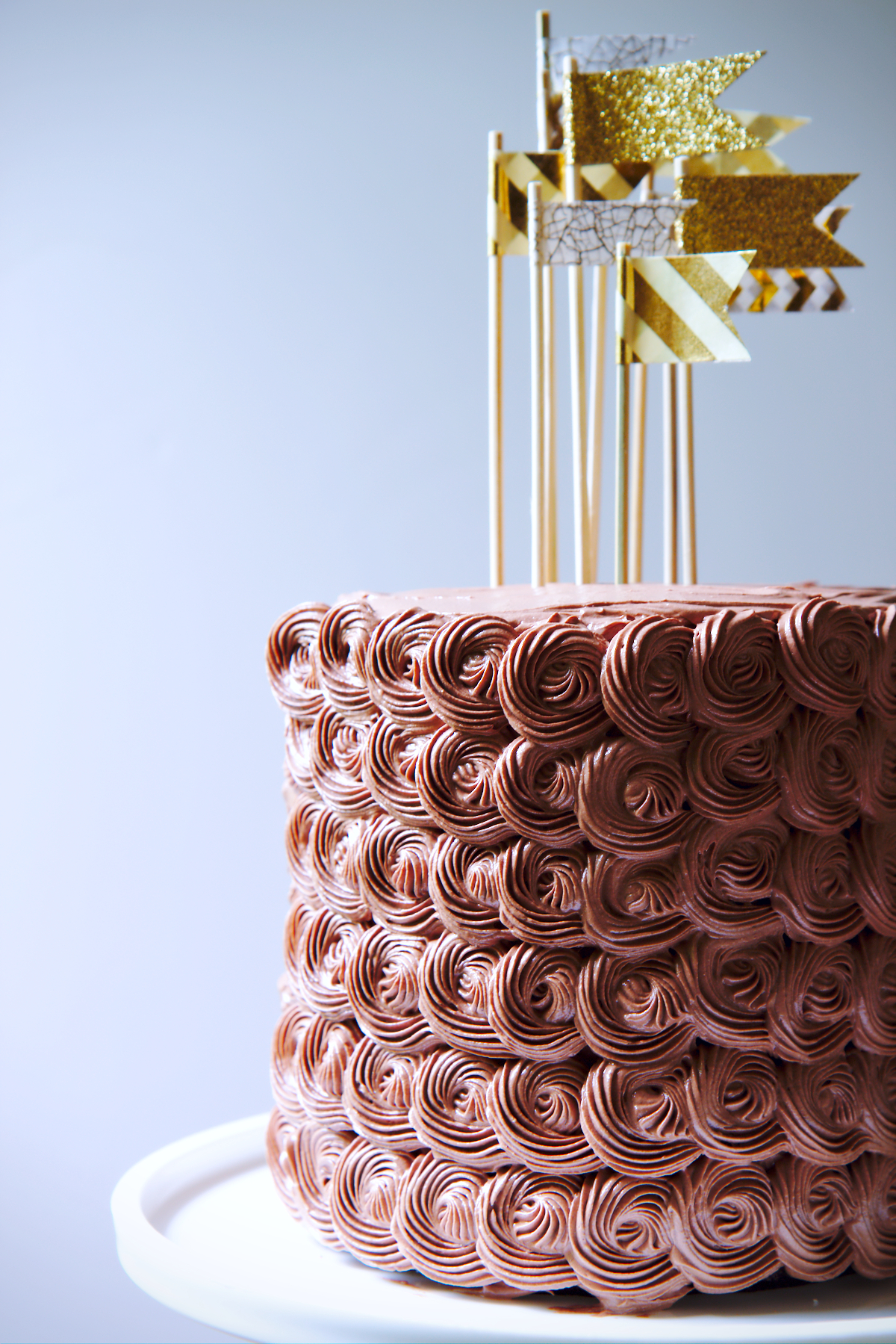 There have been many, many birthday cakes on this blog.
My dad's amazing, complicated modern black forest cake from last year.
(yes, I have a Cool Dad who likes pink. In fact, he's wearing a pink oxford shirt as I write this.)
One of my favorite layer cakes ever!
Alexa's salted caramel popcorn cake, from way back when.
One of the most popular recipes on this blog.
This was made before piling popcorn on cakes was in vogue, for the record…
Hana's adorable funfetti and sprinkle cake, tiny and travel sized and absolutely lacquered in sprinkles…
Betsy's mocha and Nutella cake, and The Ultimate chocolate layer cake it spawned.
Both perfect for b-days.
This blog's birthday cakes!
This year's, pink ombre and almond vanilla ice-cream sundae cake.  It was heavenly and so happy to look at!
Pink and malted and sprinkled, 2 years ago.
My birthday pavlova, from my 18th birthday.
This fueled my rabid love of meringue cakes…
There was no going back after the first bite!
My birthday pavlova, unbelievably tall and opulent, from this year's big 2-0, because duh.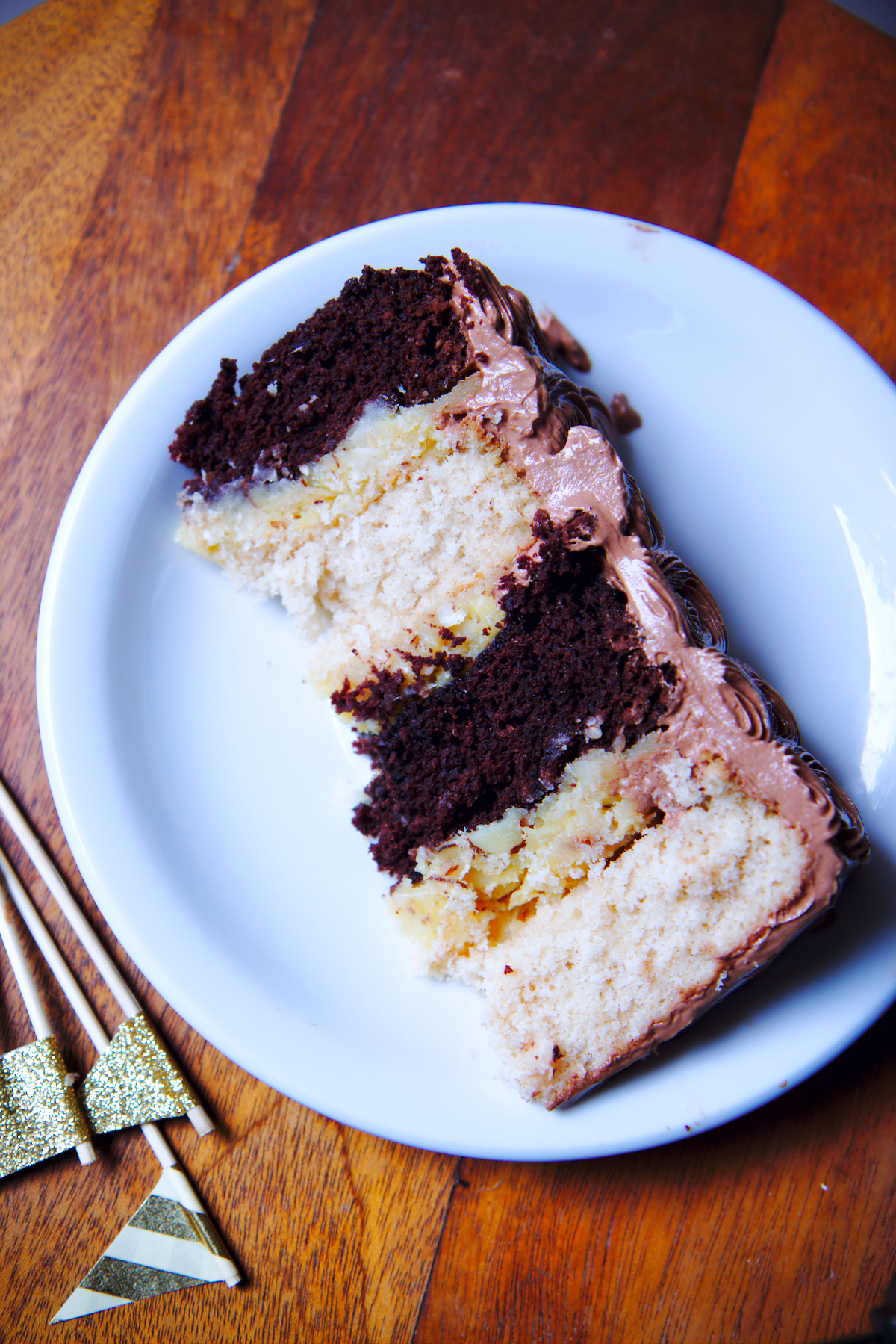 How twee are the little flags on this cake?!
I made them from skewers and a few varieties of gold washi tape that I picked up at A.C. Moore.
I love that they're all a little different, and they were so easy to make!  They took the place of candles because I couldn't find my tall white candles that are my favorites.
One thing that I will note is that washi tape sometimes doesn't stick all that well, and it's necessary to keep pressing it together before placing the flags on the cake.
Maybe it was just the brands I used…?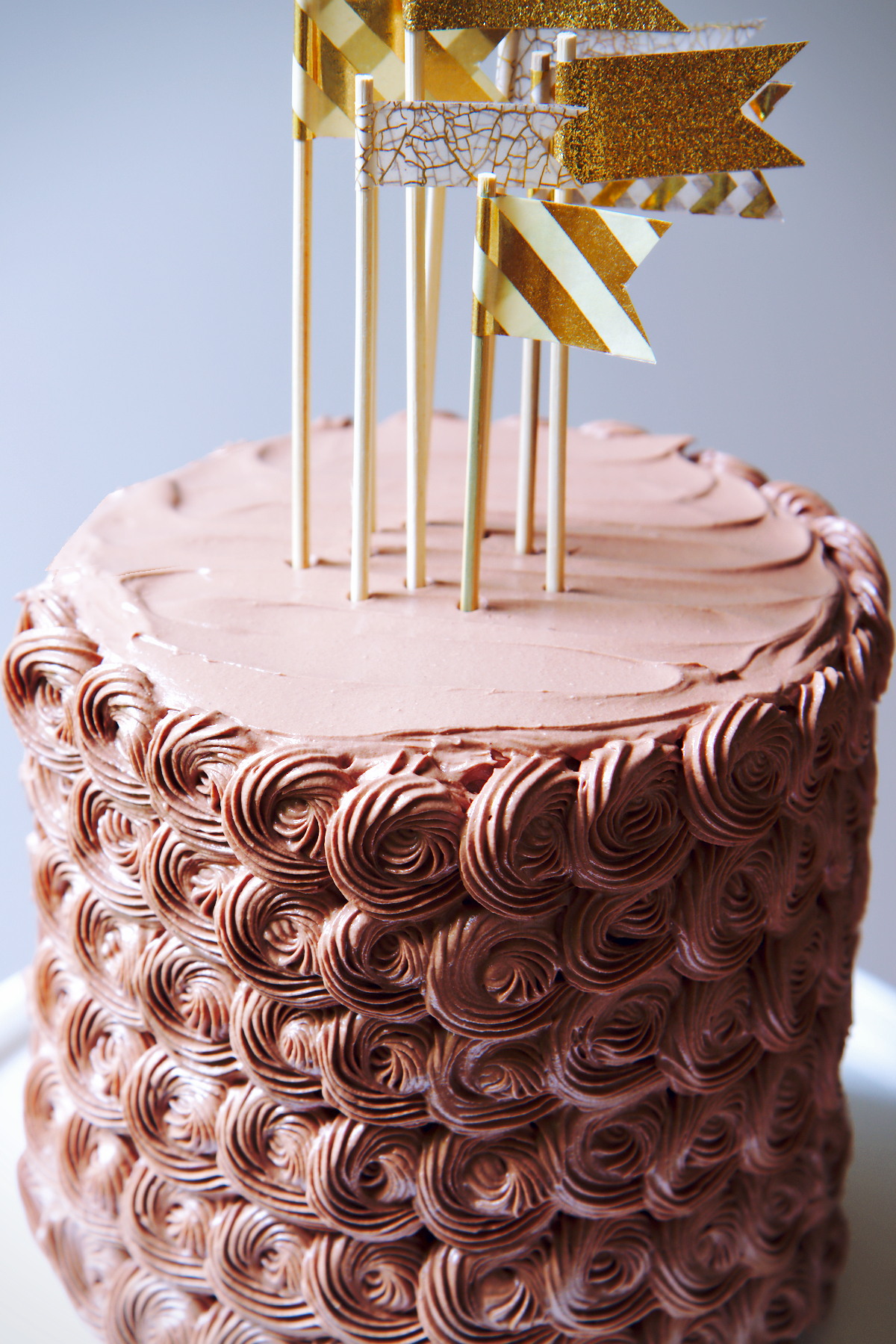 The recipe for this big old cake is a bit long.
But it's a multi-step process, and it's totally doable.
You can make the coconut and chocolate layers up to 3 days (or a week or so if frozen) before, just wrap them well in plastic wrap and store them in the fridge or freezer.
The coconut filling can be made 2 days before and stored in the fridge as well.
It's best to make the buttercream the day of the assembly, but the cake itself can be assembled and refrigerated 12 hours to a day before.
Moral of the story: long recipe, but unintimidating process, I promise.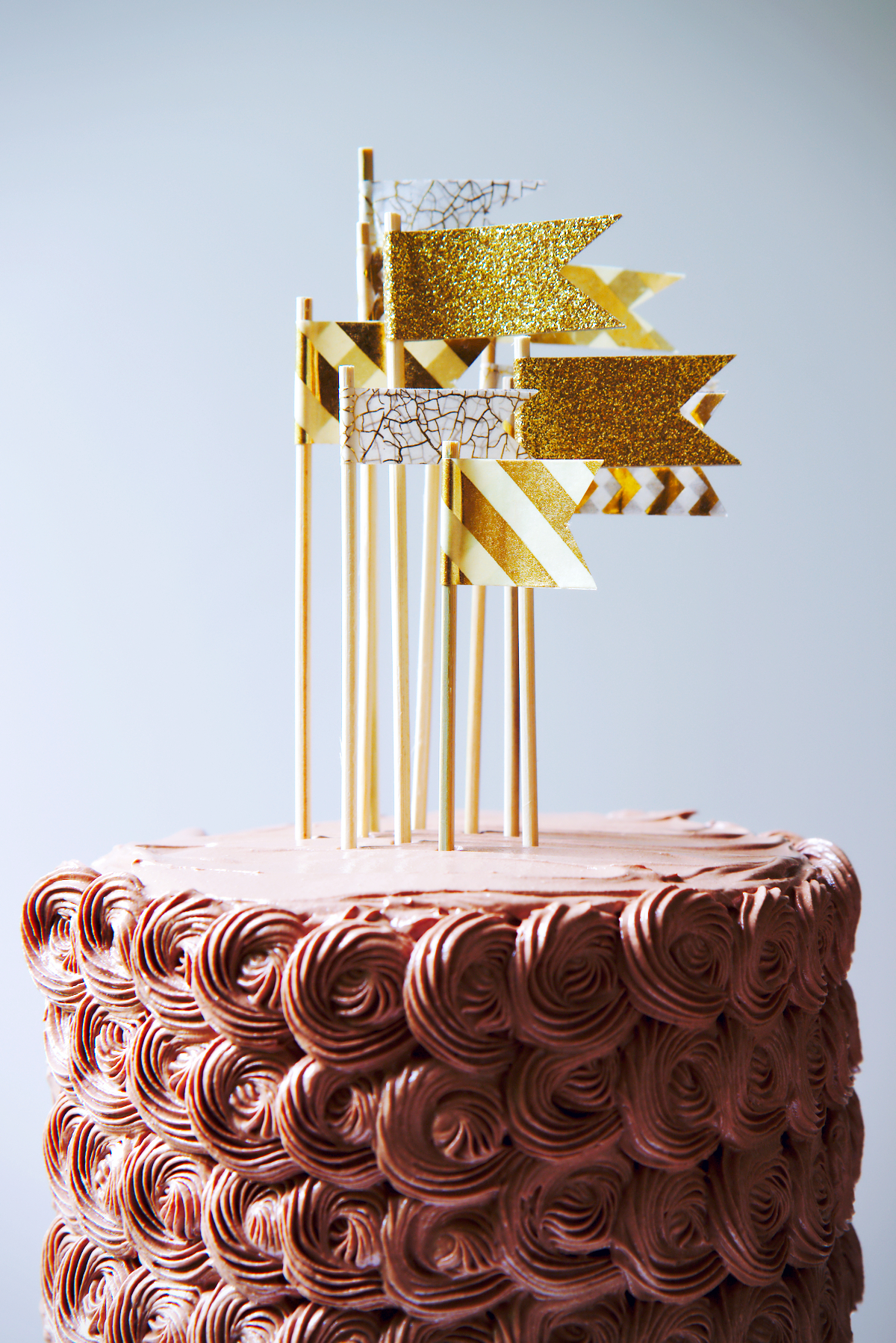 This cake is an amazing combination of flavors.
It all balances and works out to taste exactly like an Almond Joy candy bar, but in cake form.
My go-to rich, dense, moist chocolate cake is sandwiched with super rich coconut cake, made with a handful of shredded coconut  to give a nubby, moreish texture.
Between each layer is a thin round of sweet almond paste, just sweet enough to avoid being cloying and with the right amount of chew.
On top of the almond paste is a thick custard, thickened with coconut chips and slivered almonds—it's an eggier, creamier version of the filling in an Almond Joy.
Finally, the frosting is a shiny, glossy, cloud-like chocolate Italian meringue buttercream, swirled into fluffy circles, adding just the right amount of butter and chocolate to round out the coconut flavors inside.
A chocolate ganache would be equally sinful, now that I think about it…
Each bite is a mélange of textures and a perfect balance of the trio of flavors: coconut, almond, and chocolate.
It's not too sweet, though it's very rich, and it will serve a crowd with ease.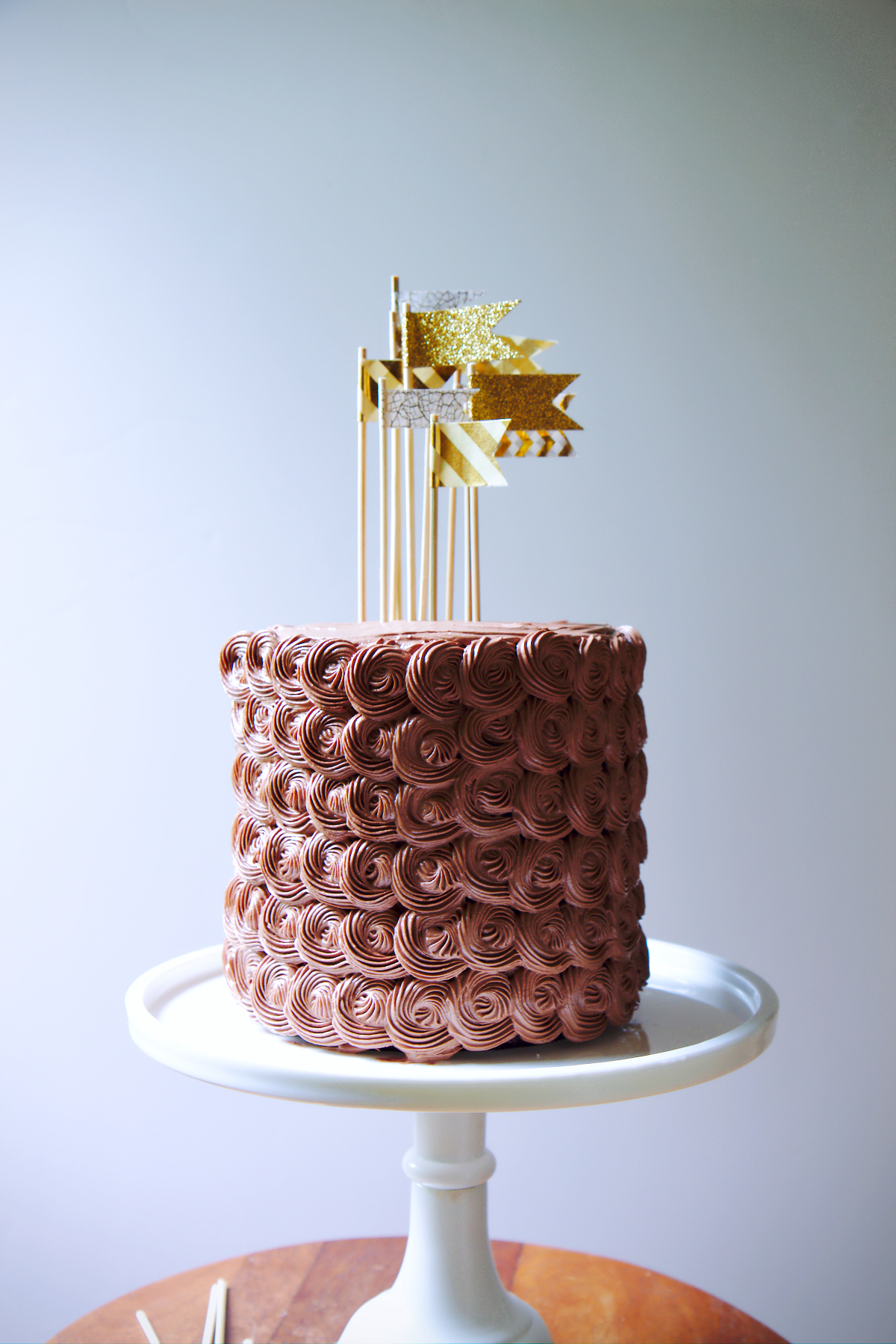 Happy birthday Daddy!
Sorry it took so long to post your cake…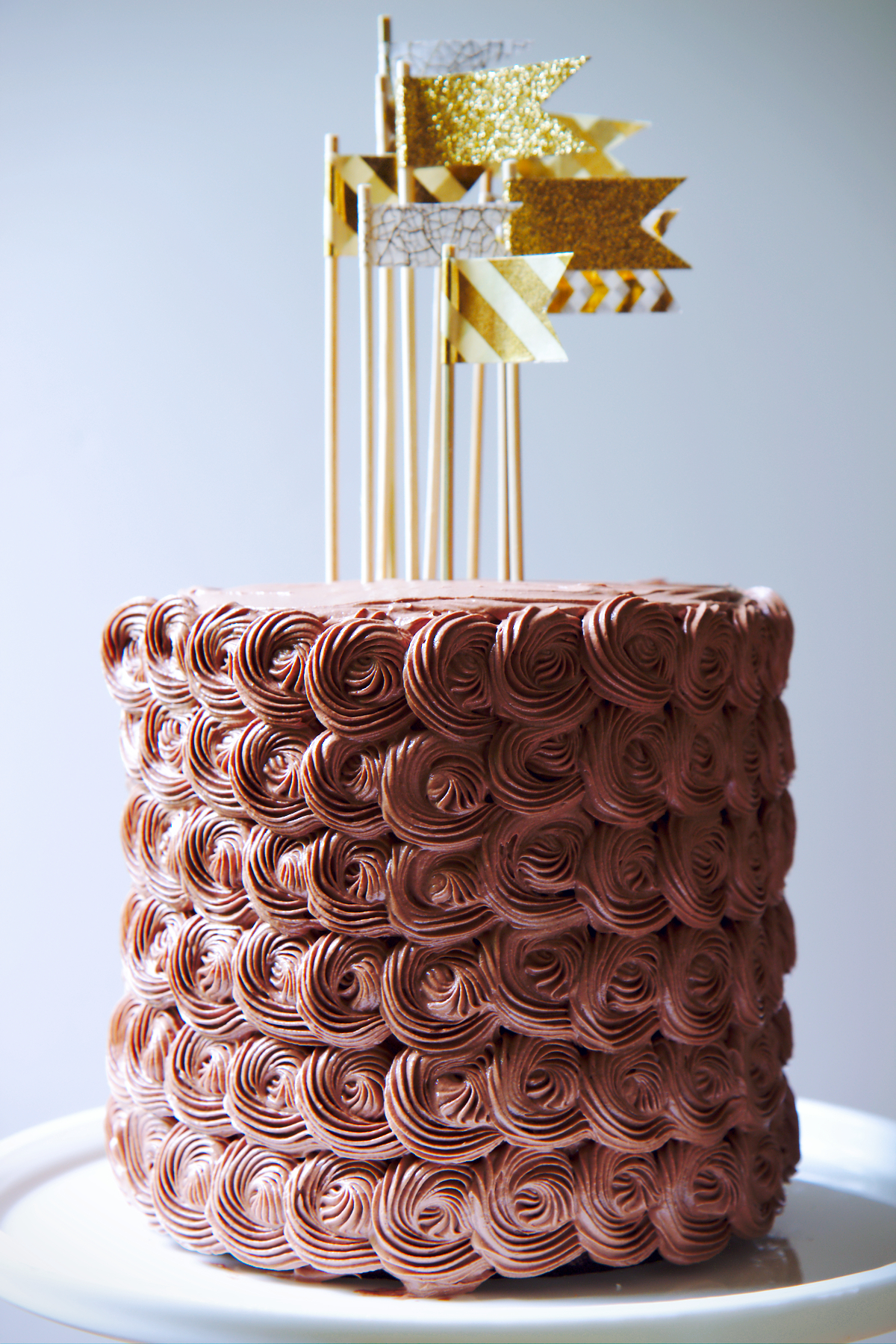 Almond Joy Cake
Makes 1 4-layer 6-inch cake

ingredients:
for the chocolate cake:
220 grams (1 cup plus 2 teaspoons) sugar
1 teaspoon kosher salt
1 teaspoon baking soda
1 teaspoon baking powder
120 grams (1 cup) flour
45 grams (1/3 cup plus 1 teaspoon) cocoa powder
4 teaspoons instant coffee
80 grams (1/3 cup) boiling water
60 grams (1/4 cup) coconut oil
1 egg + 1 egg white
1 tablespoon vanilla
105 grams (1/3 cup plus 1 tablespoon) full-fat coconut milk
15 grams (1 tablespoon) apple cider vinegar
for the coconut cake:
120 grams (1 cup) flour
15 grams (2 tablespoons) cornstarch
2 teaspoons baking powder
60 grams (2 ounces) butter, soft
30 grams (1 ounce) coconut oil
175 grams (3/4 cup plus 2 tablespoons) sugar
1/2 teaspoon kosher salt
120 grams (1/2 cup) coconut milk, full-fat
85 grams (3 ounces, 3 large) egg whites
1 teaspoon vanilla extract
1/2 cup shredded coconut
for the coconut almond filling:
2 egg yolks
130 grams (2/3 cup) sugar
1/2 teaspoon kosher salt
160 grams (2/3 cup) half-and-half or single cream
2 teaspoons cornstarch
55 grams (4 tablespoons) butter
1 1/2 cups coconut chips (or unsweetened flaked)
1/2 cup sliced almonds
for the chocolate Italian meringue buttercream:
4 egg whites
pinch of cream of tartar
200 grams (1 cup) sugar
60 grams (1/4 cup) water
3/4 teaspoon kosher salt
1 teaspoon vanilla extract
450 grams (2 cups) butter, soft but cool, chopped
350 grams (12 ounces) bittersweet chocolate, chopped
to assemble:
225 grams (8 ounces) almond paste
directions:
Make the chocolate cake: grease and flour 2 6-inch round pans and preheat oven to 350 degrees F.
Place sugar, salt, baking soda and powder, flour, cocoa powder, and instant coffee in a bowl.
Whisk the dry ingredients; make a well in the center and add the coconut oil into the well.
Pour the boiling water over the coconut oil to melt it fully; stir until approximately halfway incorporated.
At this point, add in the egg and egg white, vanilla, coconut milk, and apple cider vinegar.
Beat well until fully incorporated; batter will be thin.
Evenly portion batter into the prepared pans and bake for 20-24 minutes, until the tops of the cakes spring back when touched and a tester comes out with a few moist crumbs.
Allow to cool for 10 minutes in the pans, then turn out and allow to cool completely on a cooling rack.
Next, make the coconut cake: grease and flour 2 6-inch pans and preheat oven to 350 degrees F.
Whisk flour, cornstarch, and baking powder together; set aside.
Place butter and coconut oil in the bowl of a stand mixer; beat on high for 3 minutes.
Scrape the sides of the bowl and add the salt and sugar; beat for 3 more minutes.
Scrape the bowl and add the coconut milk, egg whites, and vanilla.
Mix until approximately half combined, then slowly add the dry ingredients with the mixer running.
Beat on high for 30 seconds to fully incorporate the ingredients, then portion out into prepared pans.
Bake for 22-25 minutes, until a tester comes out with a few moist crumbs and the tops are golden brown and springy.
Allow to cool for 10 minutes in the pans, then turn out and allow to cool completely on a cooling rack.
Meanwhile, make the filling: whisk egg yolks, sugar, and salt together.
Whisk half and half and cornstarch together and place over medium heat.
When the half and half comes to a simmer, add the butter and allow to melt; pour over the egg yolk mixture while whisking constantly.
Return the mixture to the pot and heat over low heat until thickened.
Stir in the coconut chips and slivered almonds and allow to cool completely.
Make the chocolate Italian meringue buttercream: melt chocolate in short bursts in the microwave until 2/3 melted; stir until completely melted and set aside to cool slightly.
Place egg whites and a pinch of cream of tartar in the bowl of a stand mixer fitted with a whisk attachment.
Place water, sugar, vanilla, and salt in a small pot over medium heat; begin to whisk the egg whites.
When the sugar syrup reaches 245 degrees F, the egg whites should be at stiff peaks.
With the mixer still running, carefully drizzle the hot syrup into the egg whites; whip until cooled.
When the meringue has reached room temperature, begin beating in the butter 1 tablespoon at a time.
Once all the butter has been beaten in, whip on high speed for 5 minutes until the buttercream is fluffy and shiny.
3 minutes in, start to drizzle in the cooled chocolate until it has all been incorporated.
Scrape the sides of the bowl when the buttercream is fluffy, then whip on high for 30 more seconds to ensure it is homogeneous.
To assemble the cake, divide the almond paste into 3 equal portions and roll out to 1/8 inch thickness.
Cut 6-inch circles out of each of the portions of almond paste.
Stack the first cake layer onto a cake stand; top with a round of almond paste and a third of the coconut filling; pipe an edge of buttercream around the layer and top with the second.
Repeat until all 4 layers have been used; use 1 1/2 cups of buttercream to crumb coat the cake.
Chill for at least 20 minutes to set the crumb coat.
Decorate cake as desired with the remaining frosting.
Serve with a tall glass of ice cold milk.